Dear Friends,
let me (officially) share the joy of the latest addition to my Patek collection, ref. 5088/100P....an in-catalog Rare Handcraft first introduced in 2015, which features a stunning engraved dial (and case, and buckle)!

This beauty in a sense also "completes" my collection of Rare Handcraft techniques, since engraving was the only "main" craft I was unforgivably missing until last night....I was glad to receive it to view when I arrived in Italy back in May (I since learnt that Italy only gets one 5088 allocation a year), so in the end it was impossible not to take it home with me!

Of course, this does in NO WAY complete my Patek collection....in fact, it looks like I might be fortunate enough to be allocated a second (and much more rare) Patek this Fall....more on that later!

So this begs the question of the title: What's your personal favorite, if any, among Patek's Rare Handcrafts?
1) Miniature painting
2) Enamel (in various forms)
3) Wood marquetry
4) Engraving
5) All of the above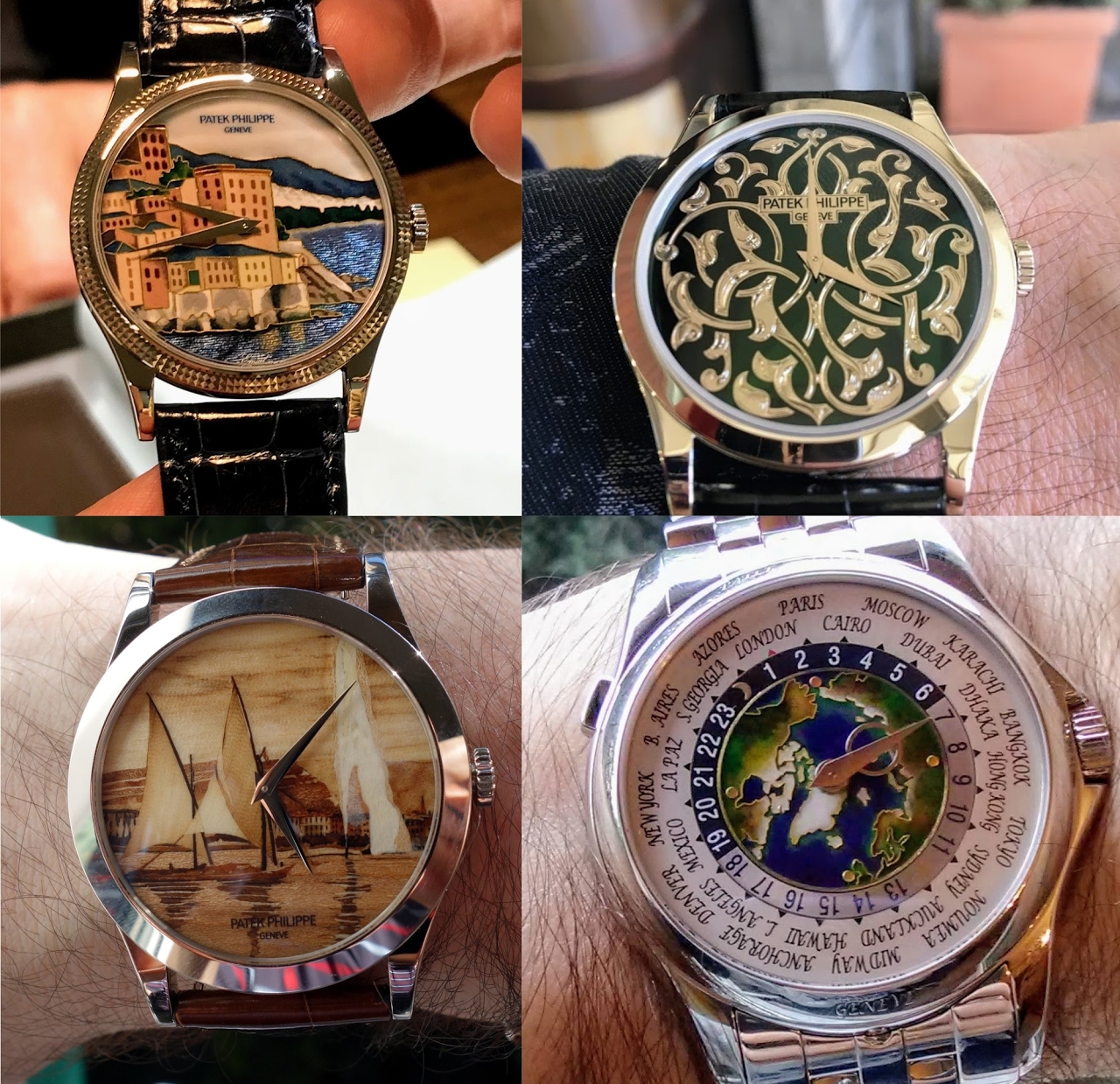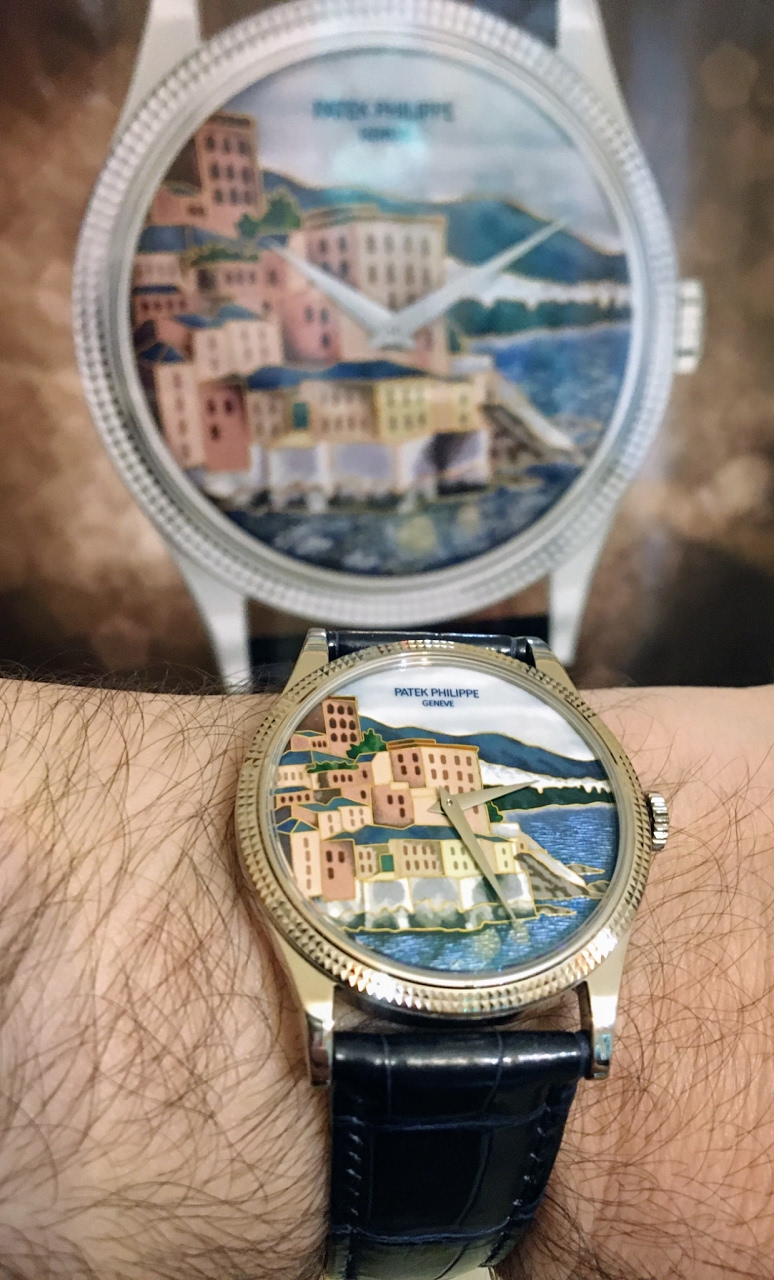 Enamel & miniature painting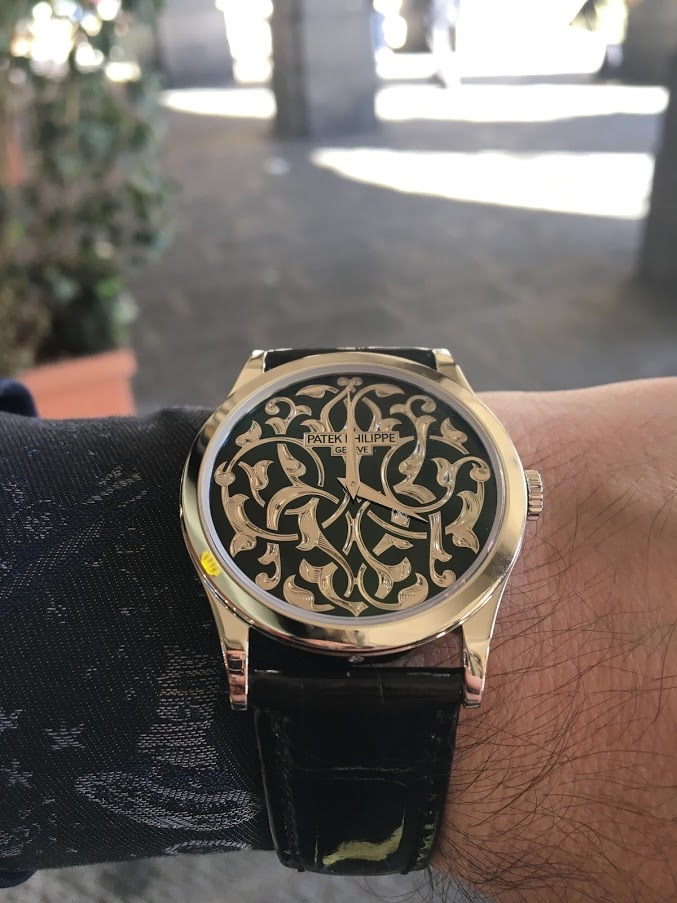 Engraving (& black enamel)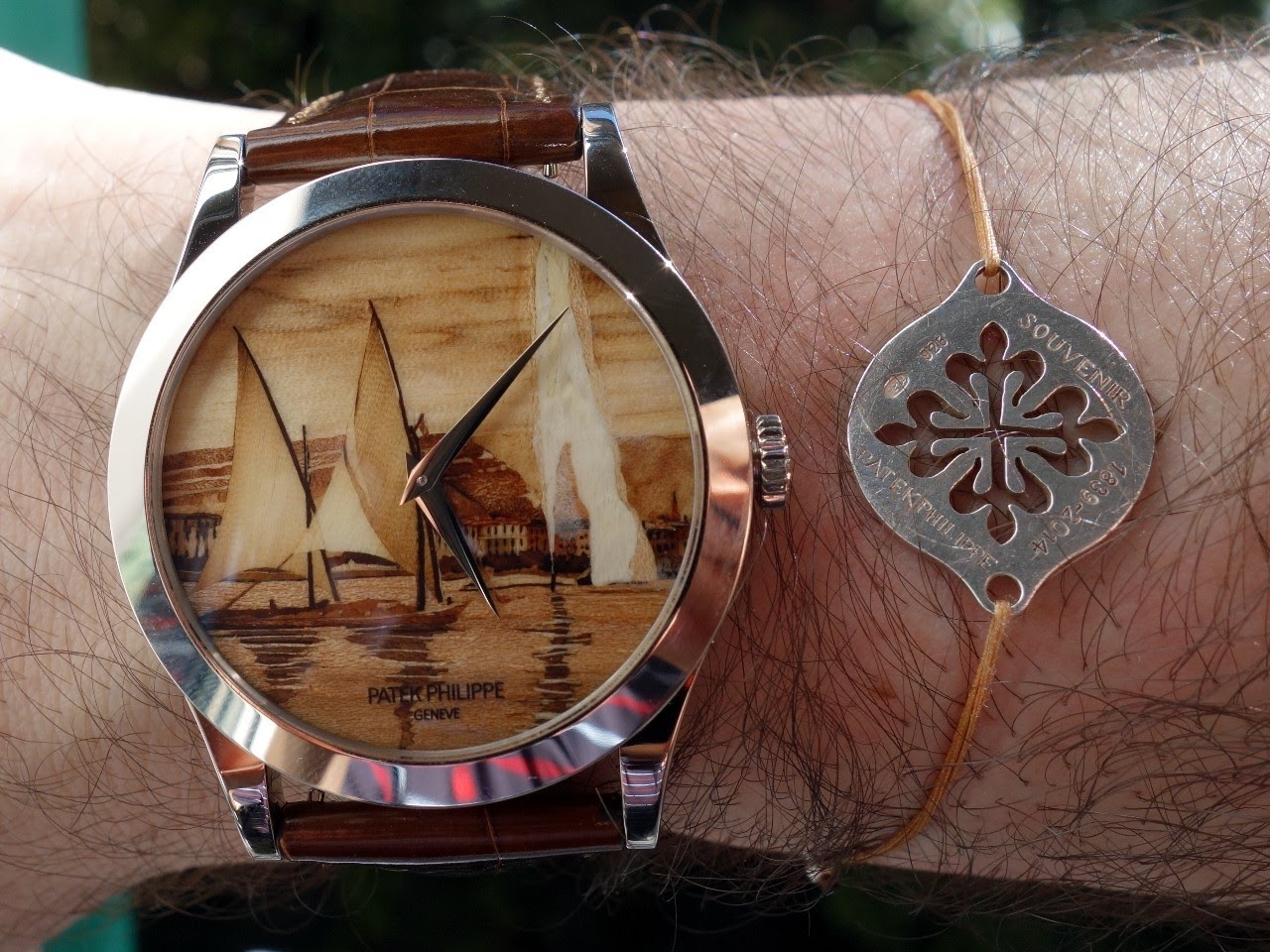 Wood marquetry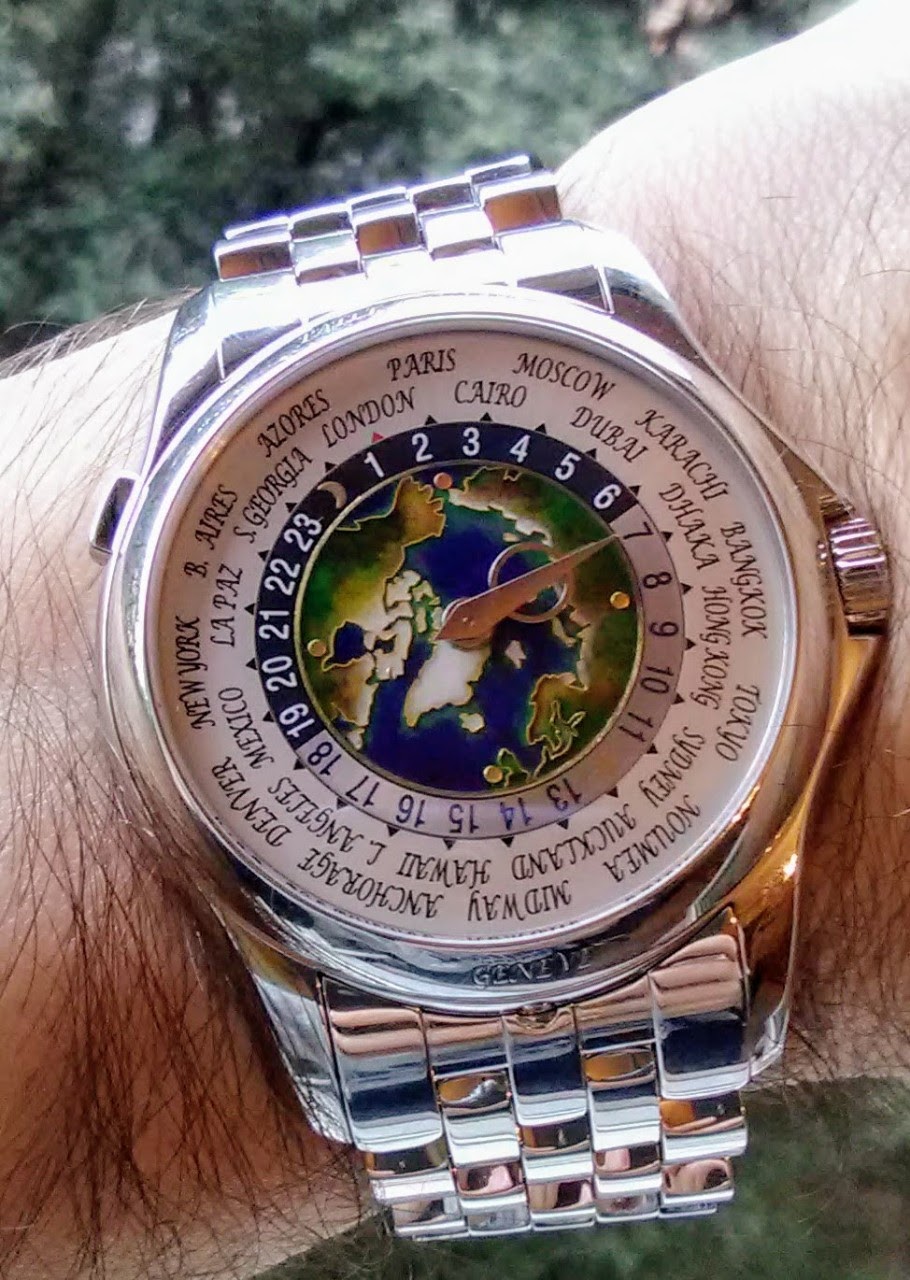 Enamel
And now a few more 5088/100P pictures, as it came home with me yesterday. Soon (but probably after summer), you will see it on a flashy yellow strap...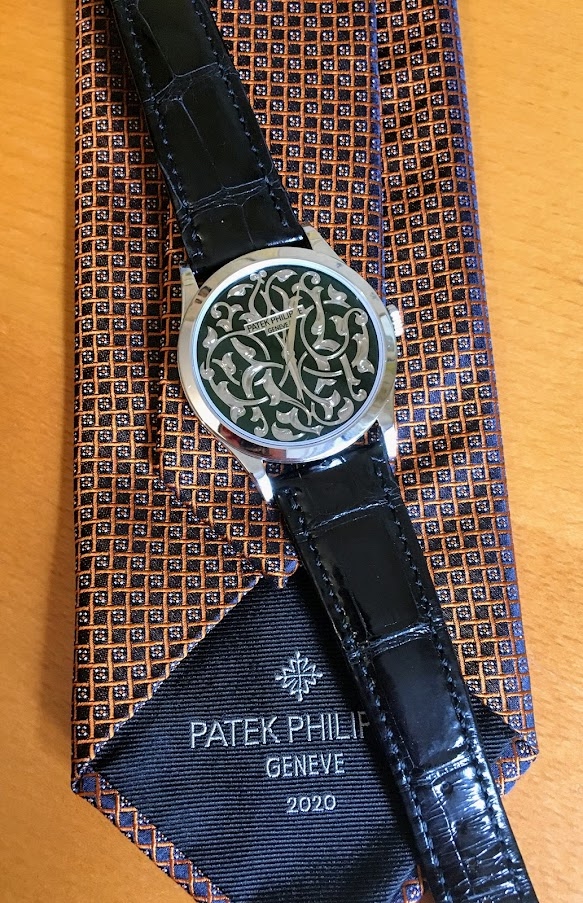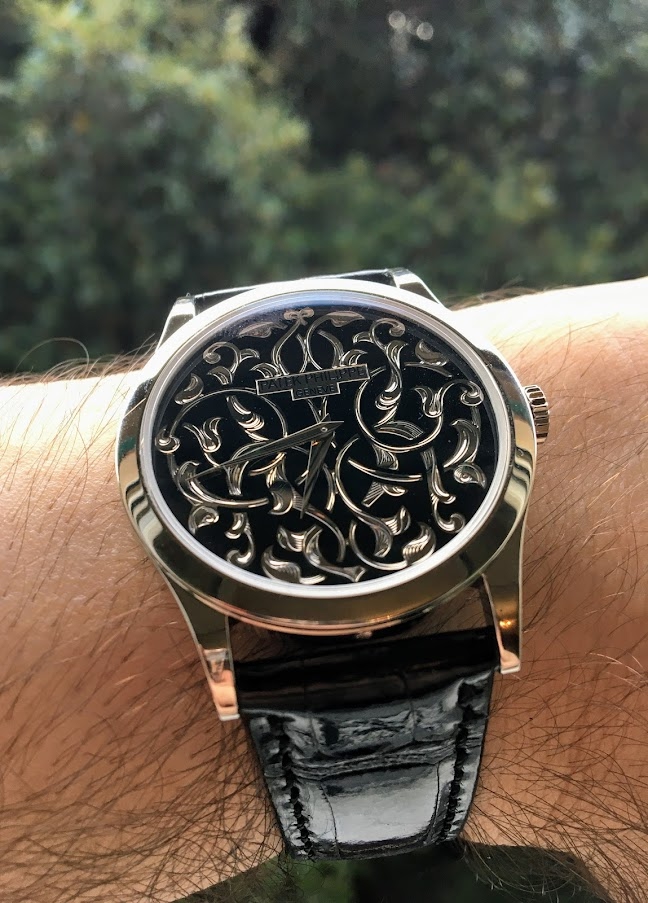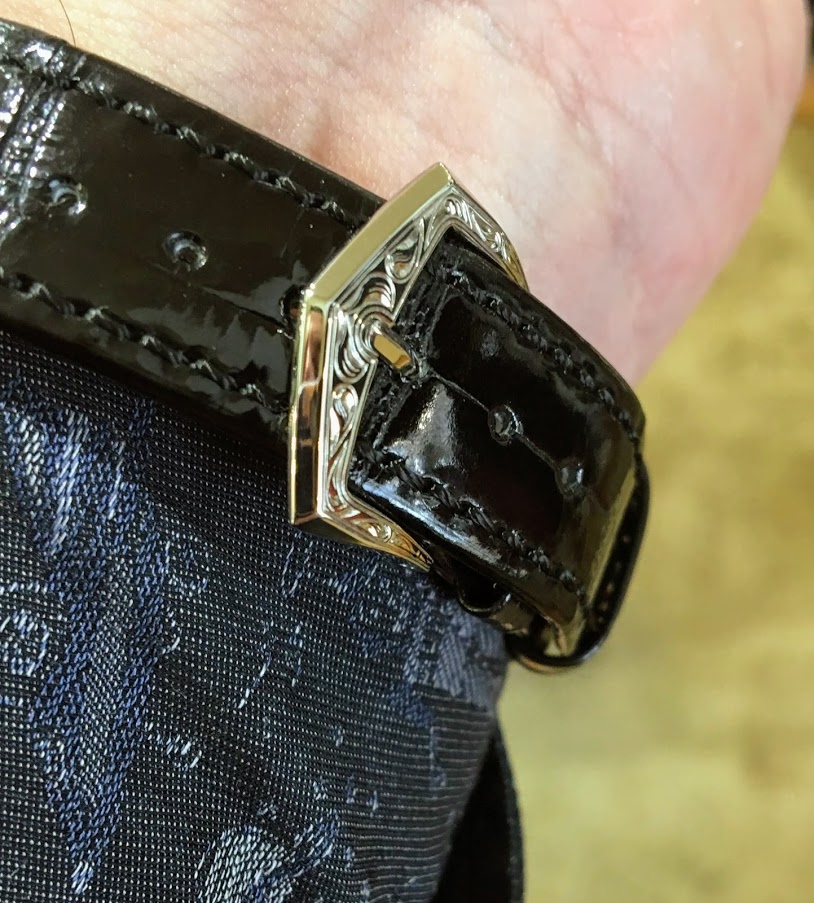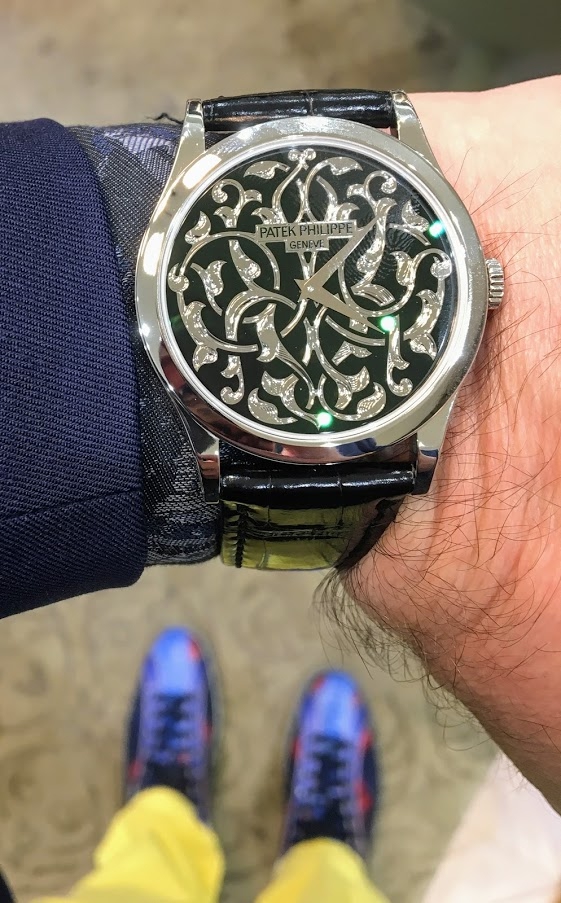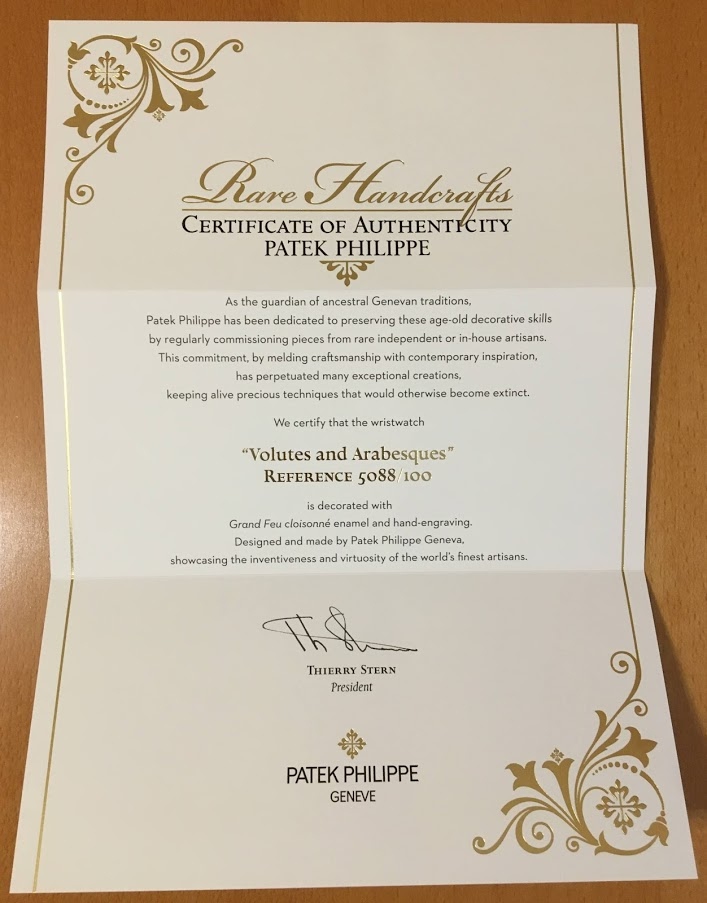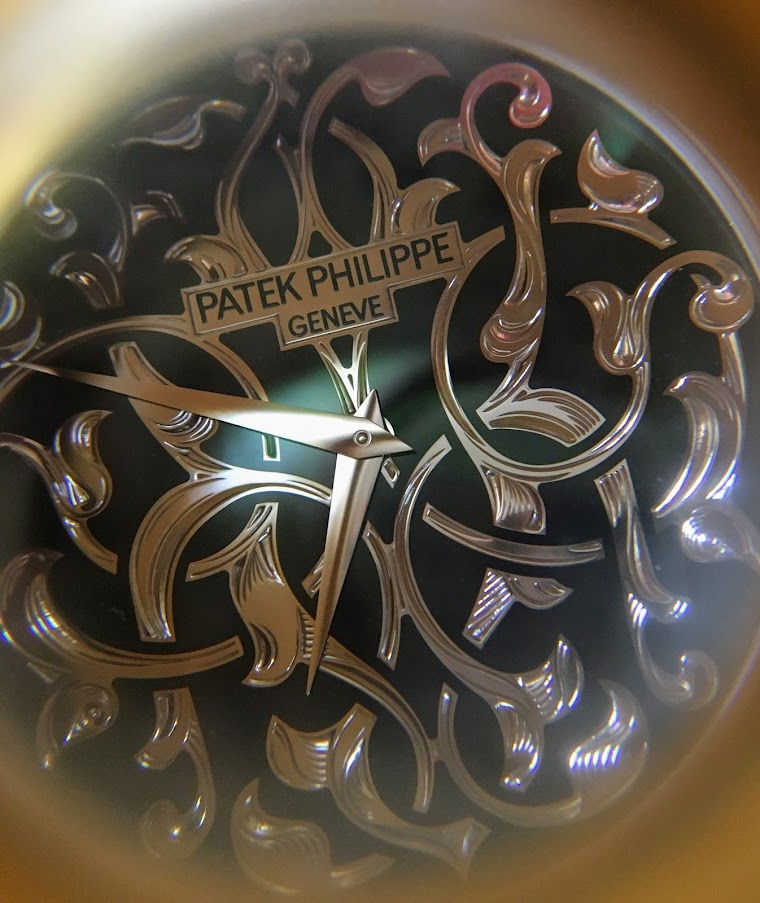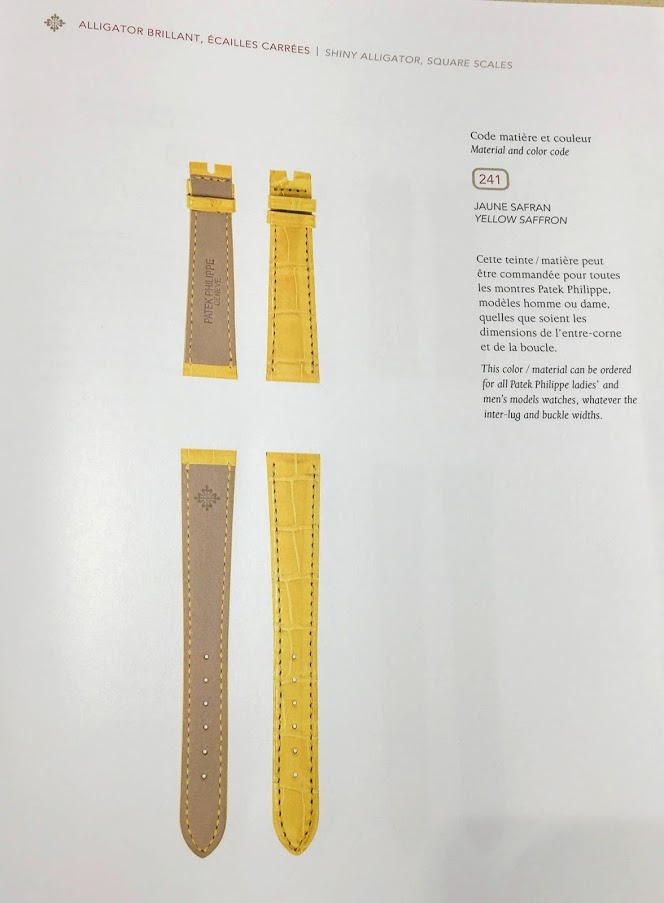 Its upcoming strap ;-)
Have a great weekend Everyone!