Dear Friends,
let me officially share with you the HUGE joy of this new enamel piece, which I picked up upon arrival in Italy last week --- simply put, one of the best-looking watches I have EVER seen in person!

I know my pictures will never do it justice, but I hope they will at least convey a feeling of the AMAZING dial of this 5177G (authored by Anita Porchet's atelier), which is already one of the top, top favorite Pateks of my collection!

My sincere Thank-You to the great Italian AD where I picked up this beauty, and of course to Patek Philippe for honoring me with another one of these incredible allocations!
Hope you'll enjoy!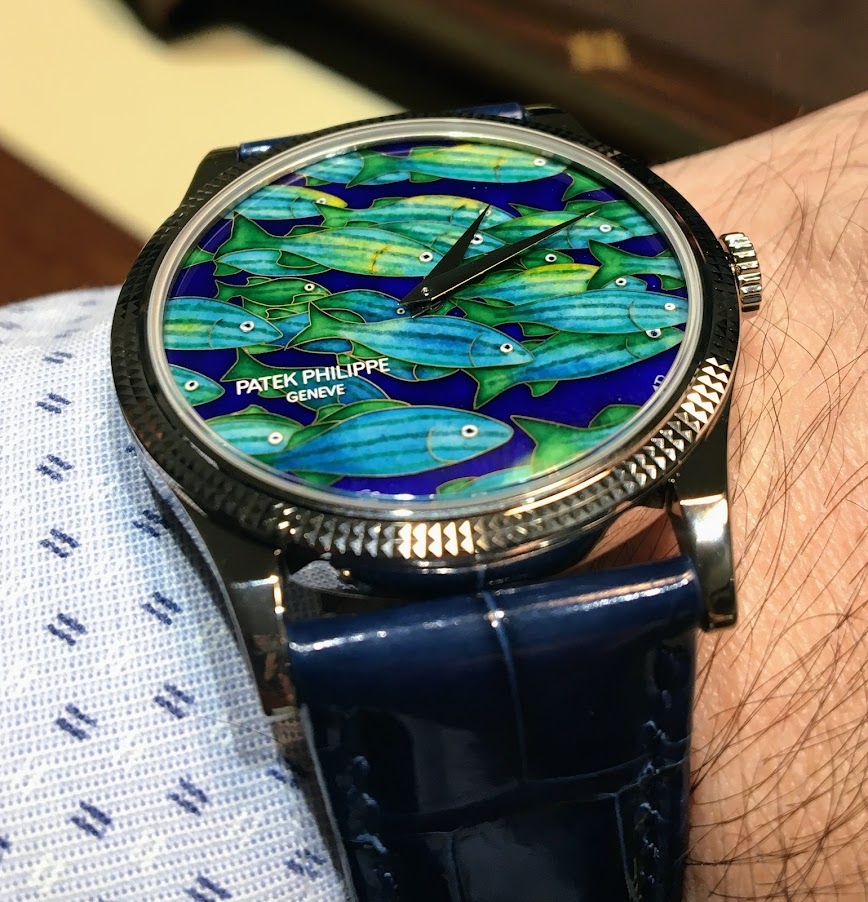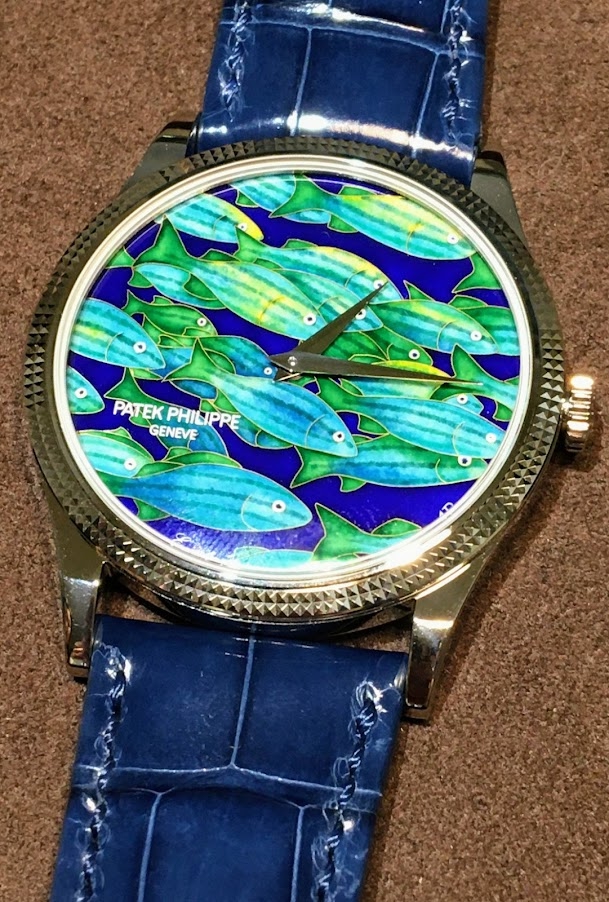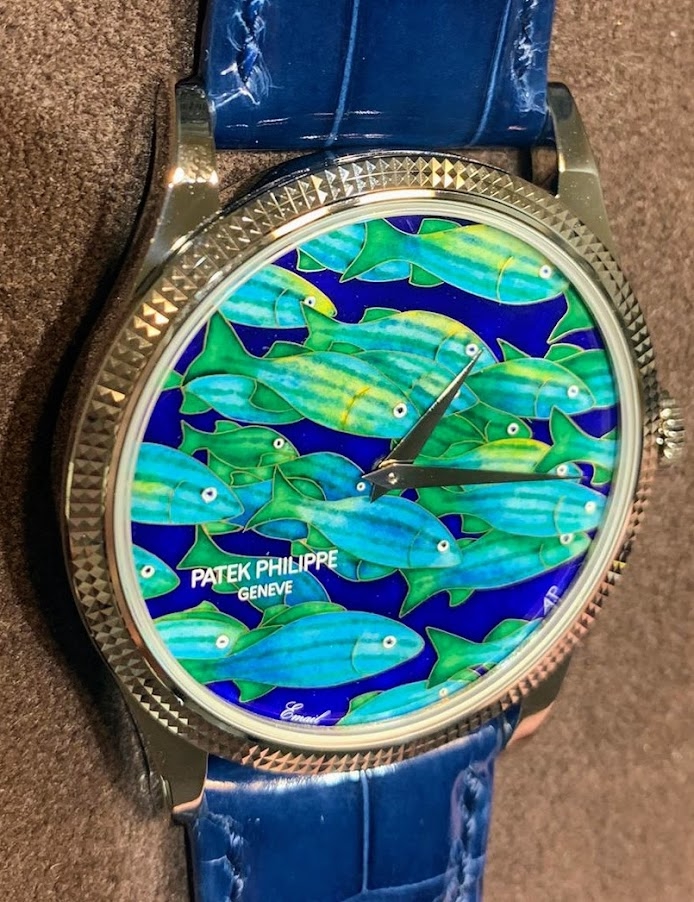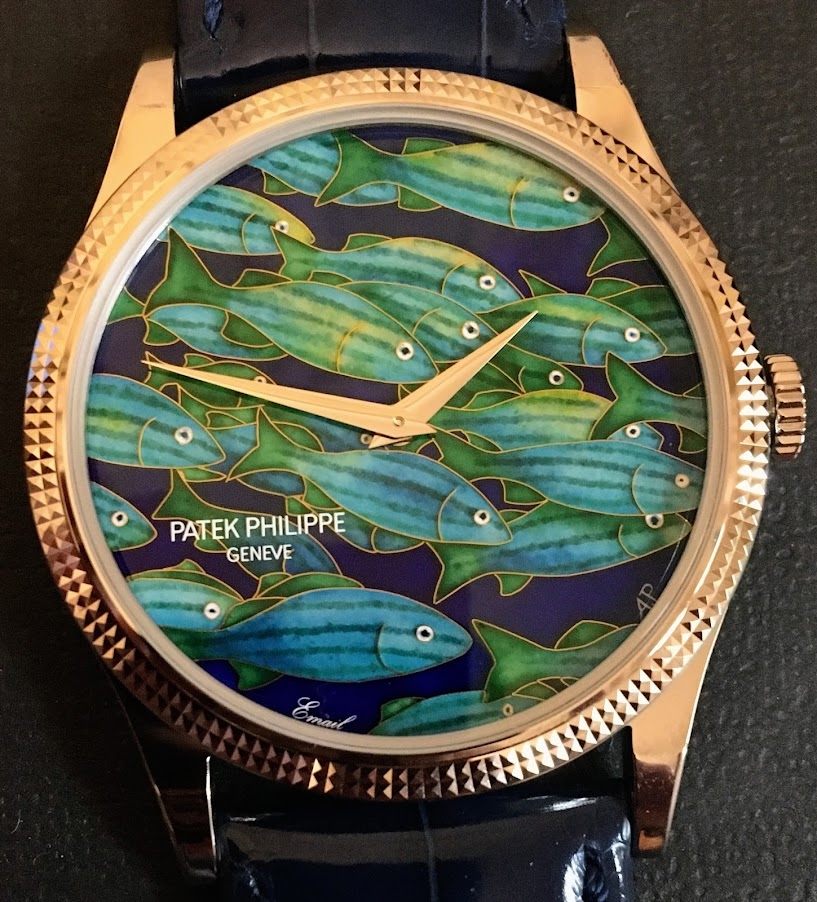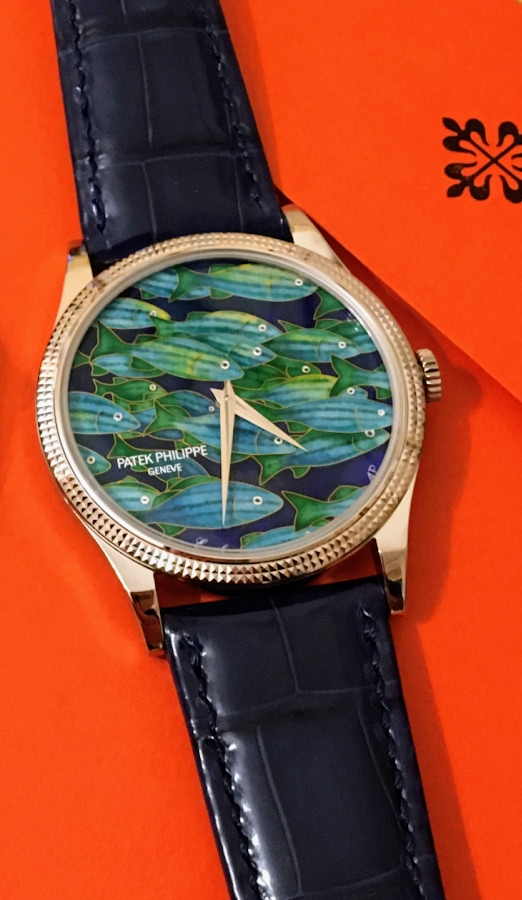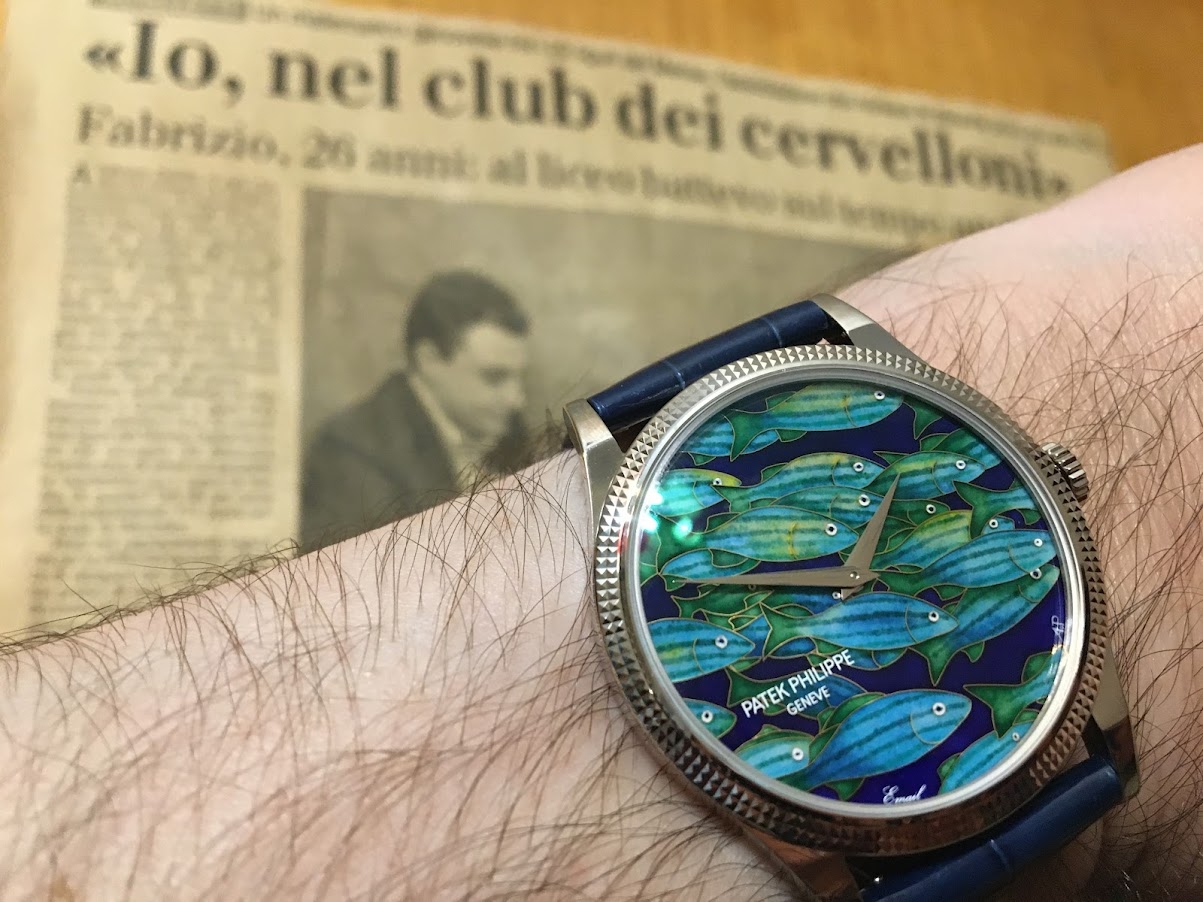 Some of the official documents with the technical specs: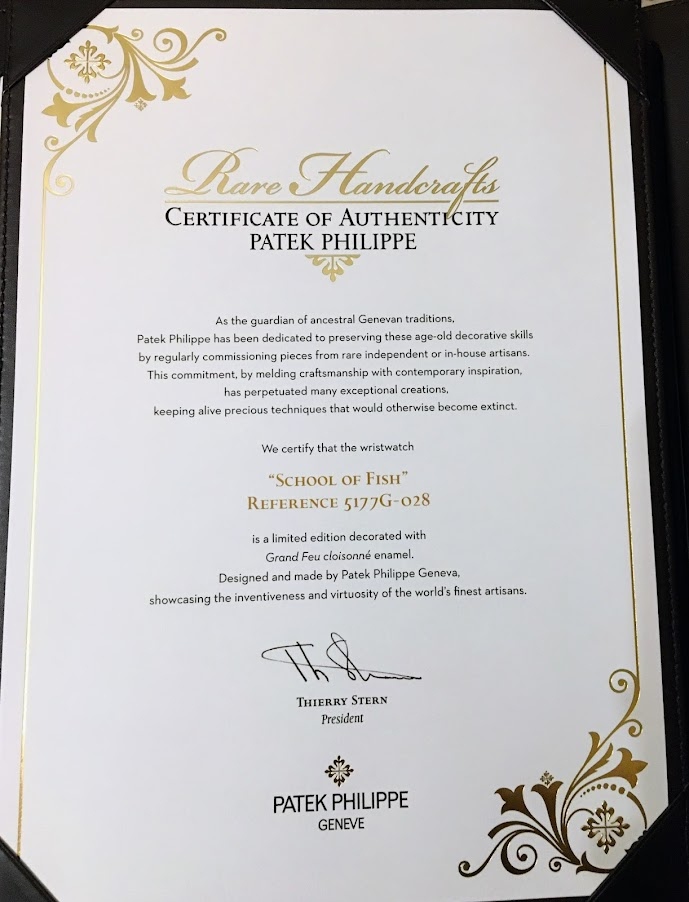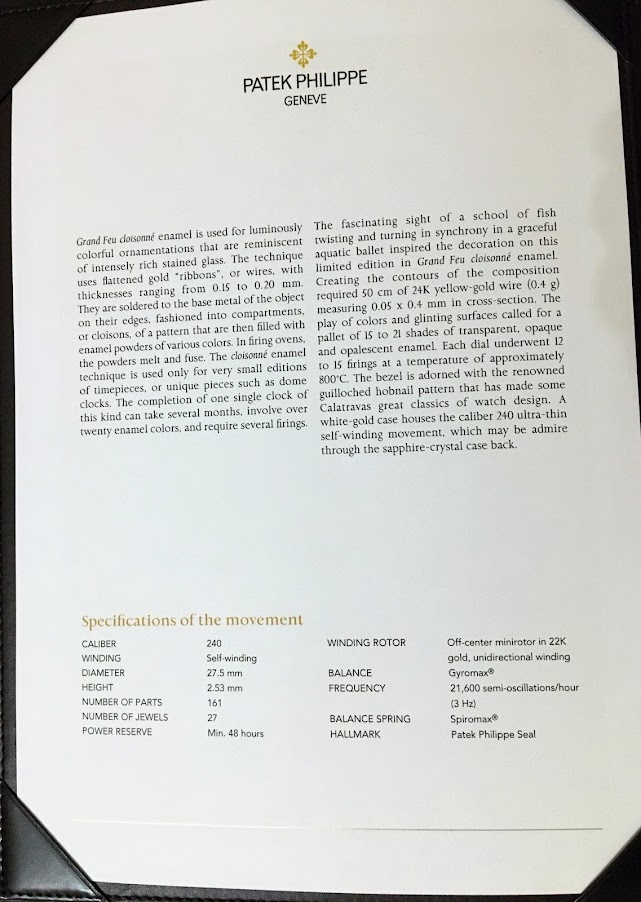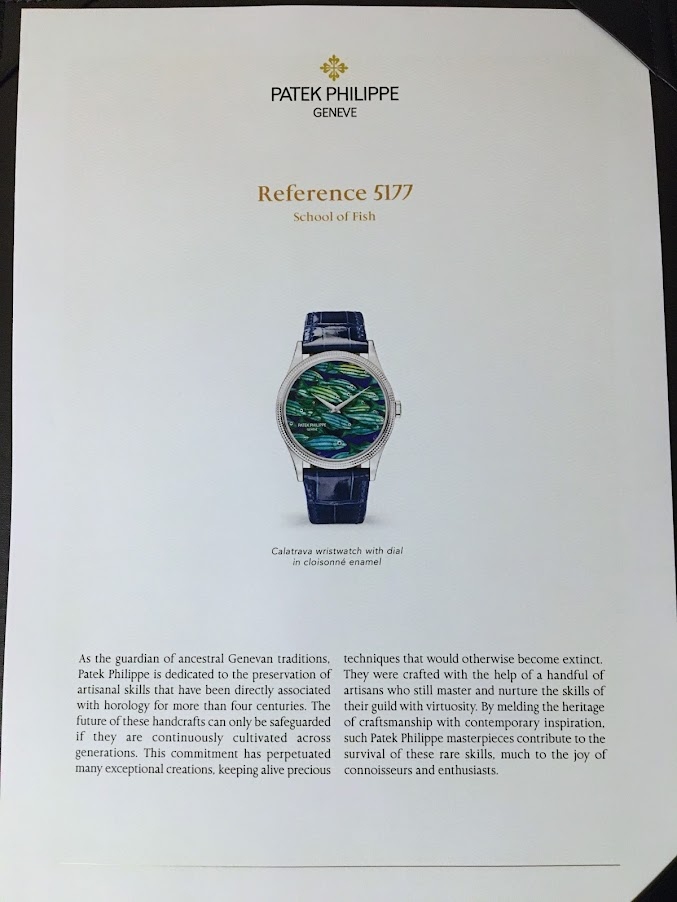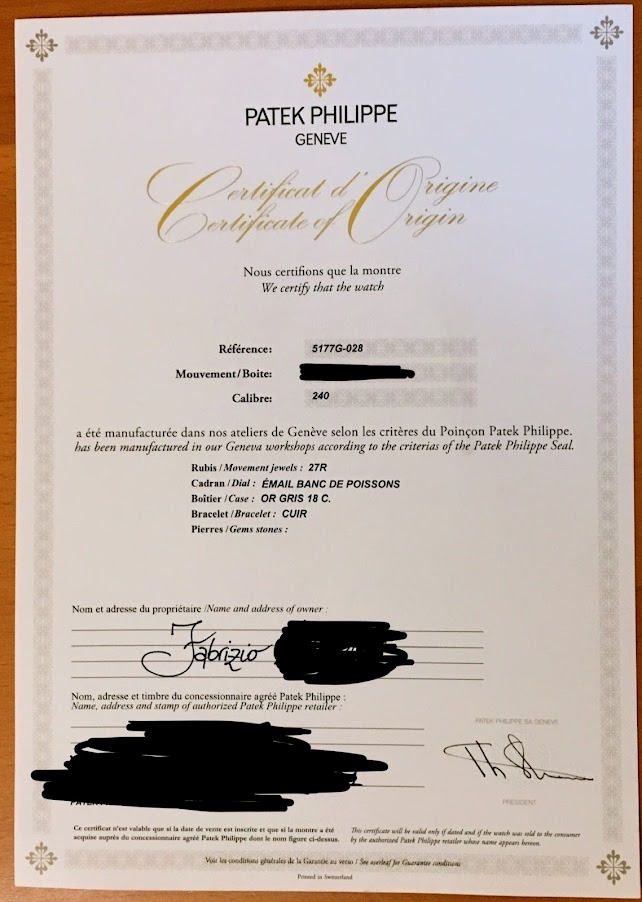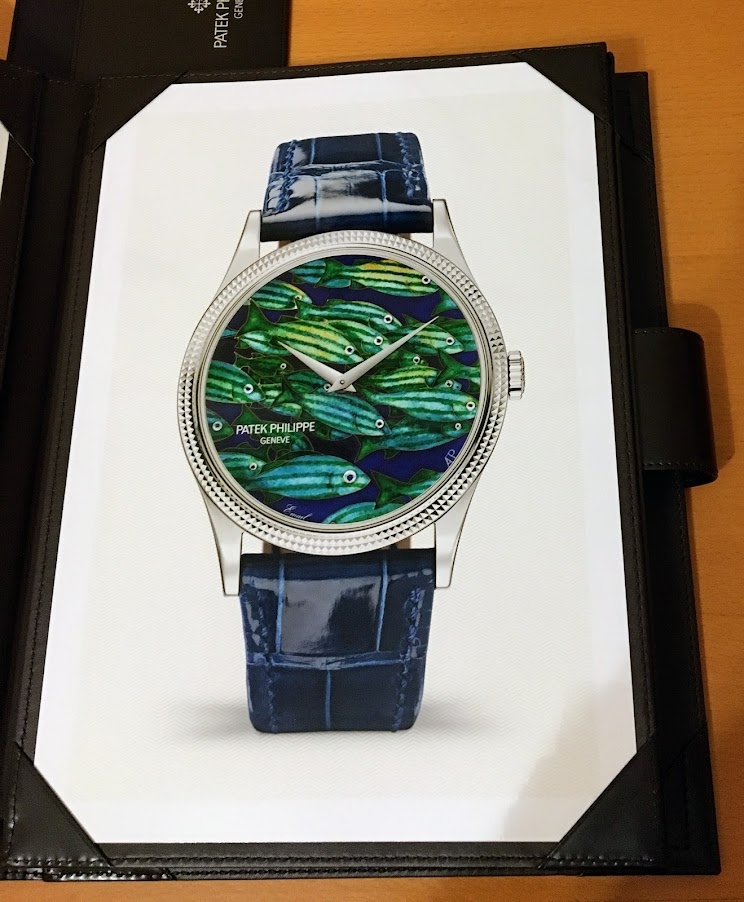 Since I cannot release the "unboxing" video, here's a screen grab to at least show you my happy face in real time!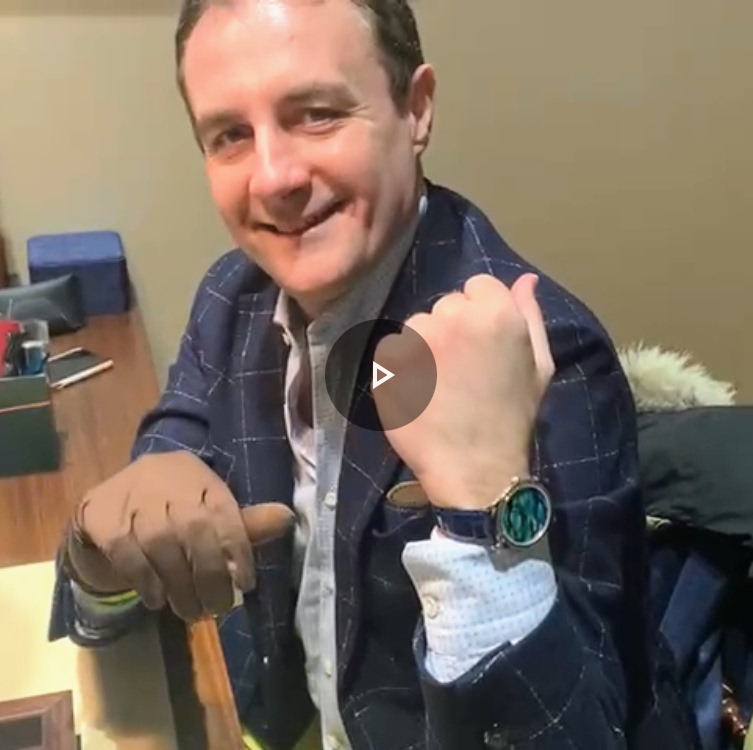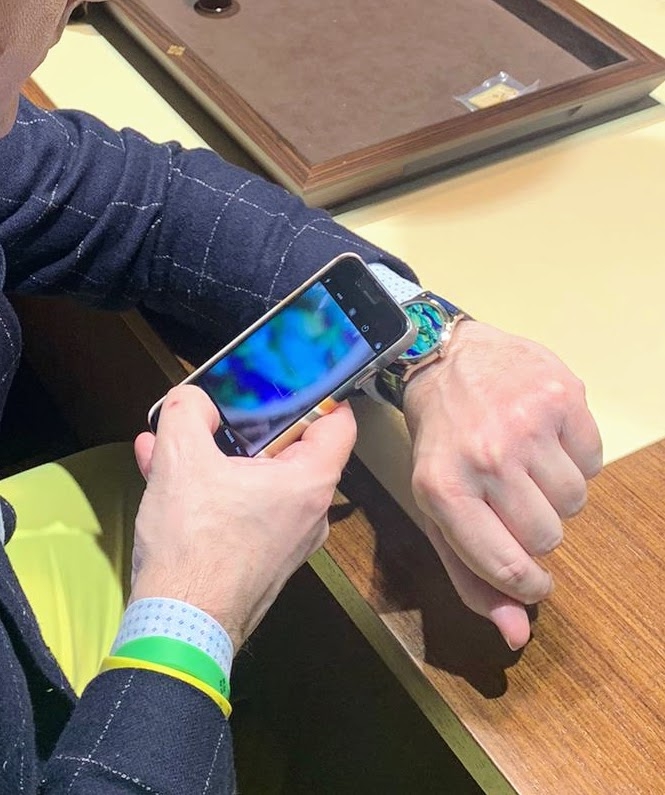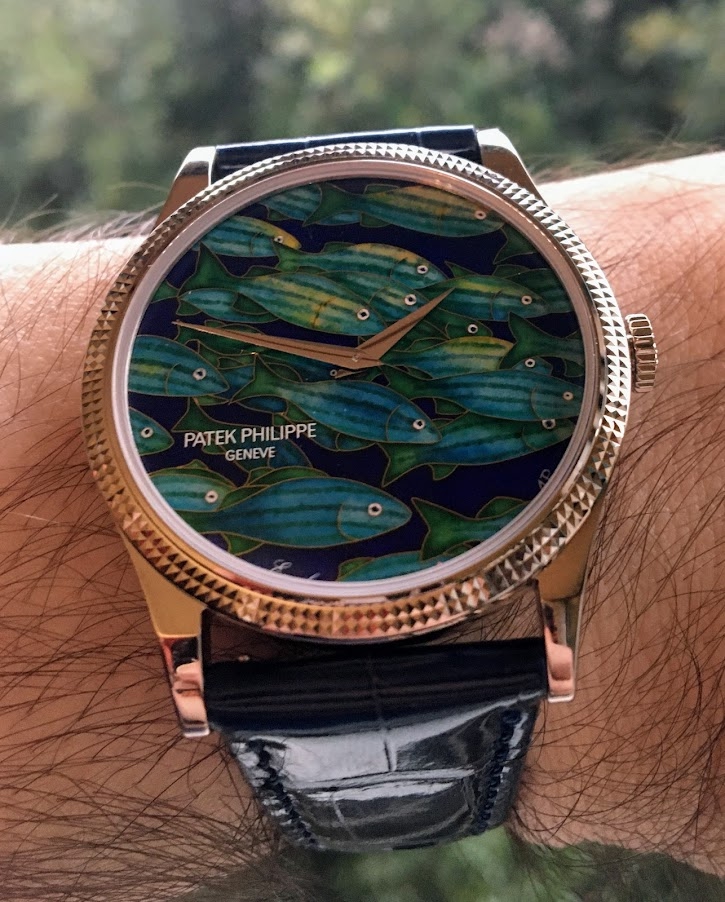 And here it is along with my other Christmas incoming....courtesy of my fantastic girlfriend with the assistance of the same AD, who organized together this AMAZING Rolex OP41 gift!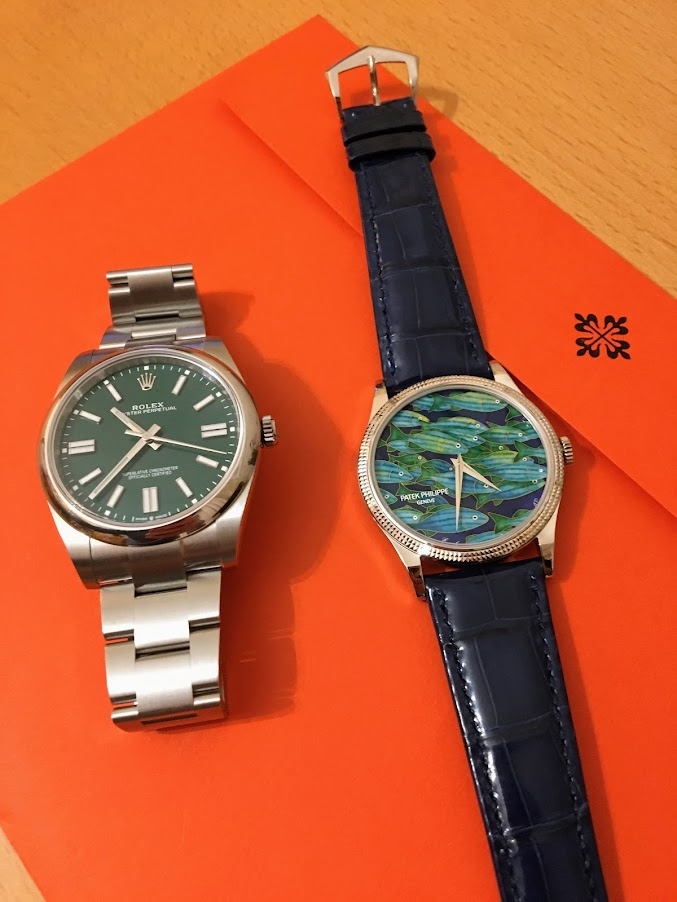 And finally, the last five Pateks that I was blessed with, together in this "Rare Handcraft family collage"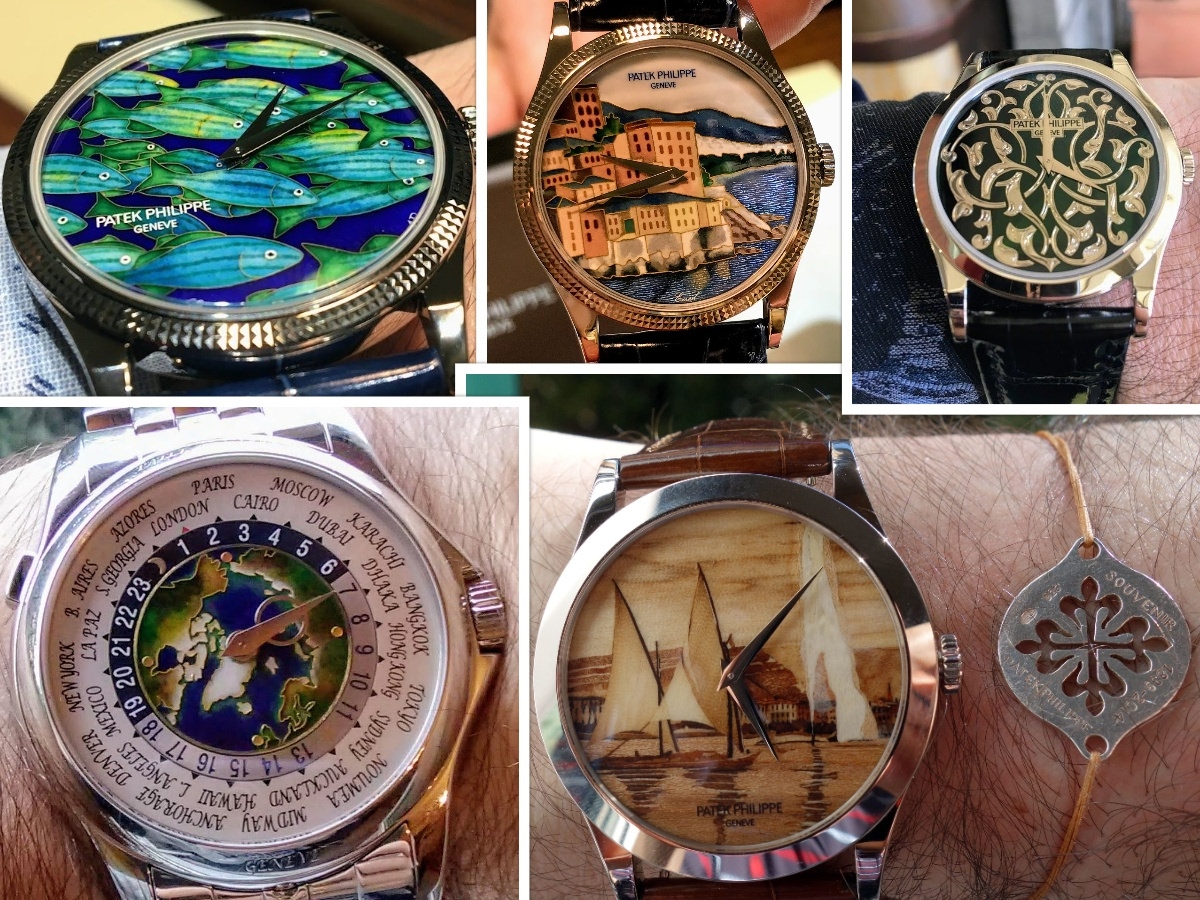 In obvious order: 5177G-028 "School of Fish" (enamel); 5177G-010 "Boccadasse" (enamel & miniature painting); 5088/100P (hand engraving & black enamel); 5131/1P (enamel); 5089G-020 (wood marquetry).