Dear Friends,
let me kick off the new year on our forum by having some fun -- here's for you a collage that I have created of my favorite watch on this planet, Patek "Boccadasse" 5177G-010...and the ONLY TWO specimens I have ever seen of it!

The one on the left is part of the amazing collection of our dear member Michael Ng, on the right is mine.
We saw in the past multiple comparisons of Patek enamel WTs (the 5131 and 5231 series), but this is probably a first for an "out-of-catalog" reference (currently, the 5077, 5089, 5177, or 5086). Given the level of detail of these hand-made dials and the several techniques involved, it's literally amazing how many tiny differences one can find!
Hope you enjoyed -- and that staring at these dials long enough can make you as happy as I am!

Remember that this is NOT a unique piece. Besides Michael and myself, at least 2 to 4 other allocations have been made and are currently in private collections around the world. Hence, let me also invite to the party any other owner of this reference who might be reading our forum: if at any point you feel comfortable introducing your watch to our community, please feel free to join us -- we very much look forward to hearing from you!

Cheers.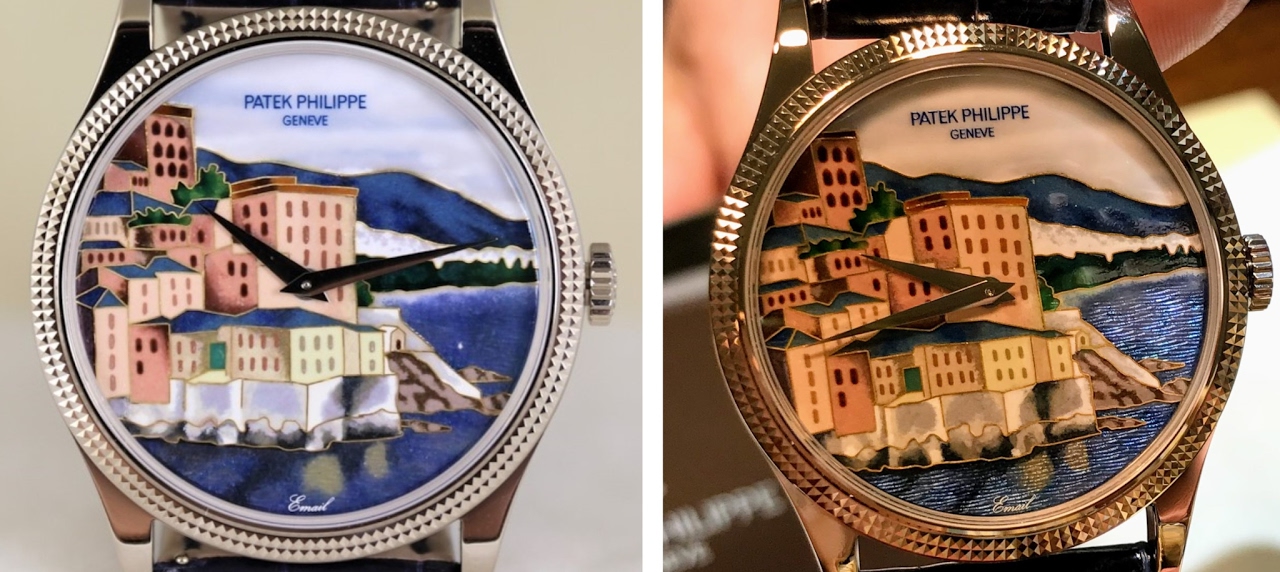 Michael Ng's "Boccadasse" on the left, mine on the right.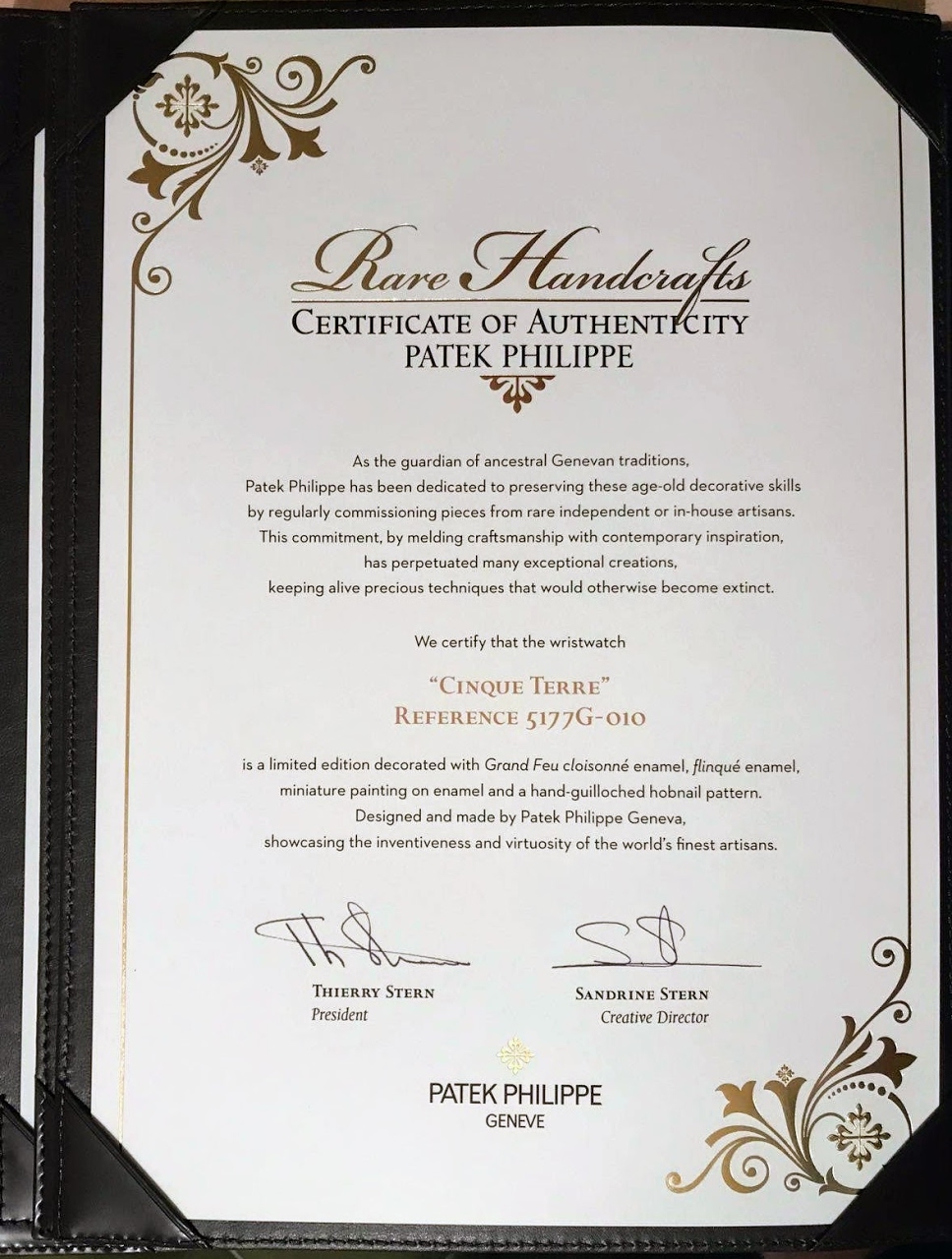 Some of the documents that come with the watch; in particular, this page is listing the rare handcraft techniques that we can see on the dial.