2d of November 2004... 2d of November 2018. 14 years have passed, at the speed of light.
On another side, I have the feeling this watch was always with me. Strange sensation...
There are few watches you can say they are part of you. The Patek 5110P is one of them.
It went with me, on my wrist or not, never too far from me, for the best or worse moments. A faithful companion.
And a magic watch... With its complication which allows you to travel without moving, just by staring at its dial, the cities of the world, and the 24 hours inner ring in perpetual movement.
Of course, there is also the beauty of the object, its harmonious proportions, the nicely decorated dial, the lovely case, and... The calibre 240, which is a great and historical movement, even if it is over used by Patek, and not a milestone in terms of finishings.
I would also mention one of the biggest asset of this watch, its indisputable charm. At the point I consider it as one as the most interesting and enjoyable modern watch from this brand.
I had goosebumps when I traveled to pick it up, I still have goosebumps each time I see and wear it... Definitely, it is part of me.
Is it perfect? No... Its pusher at 10 o' clock is rough, it is the biggest flaw of this watch. The hands are " shaking " a bit, too, when you use the pusher. I tried it on several, and I could play with quite a lot, and the pusher always has this feeling...
Anyway, it won't be enough to stop me loving this amazing reference from Patek, which is, for me, a double milestone, among Patek Watches and among world timers, all brands included.
So, in order to celebrate its 14th birthday, this reference deserves some good new shots.
Here they are: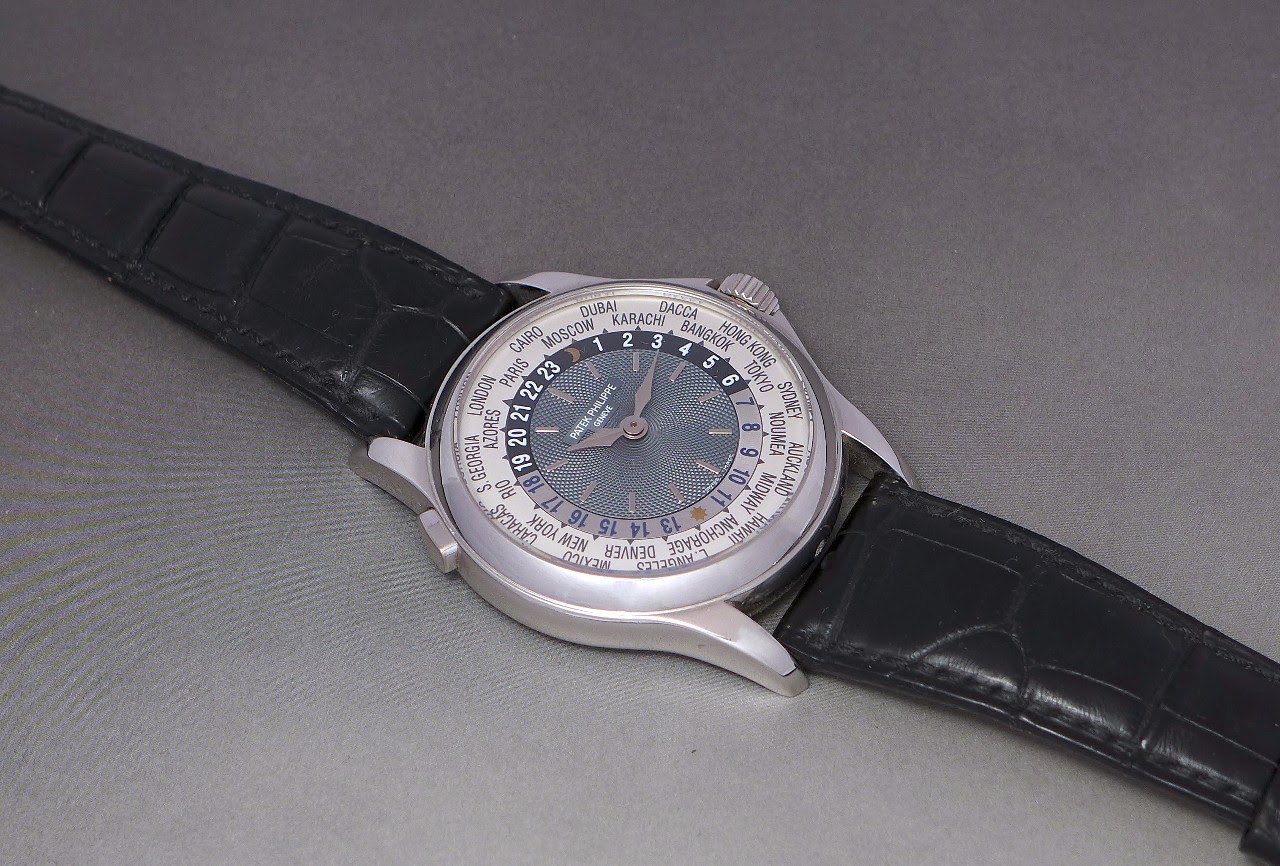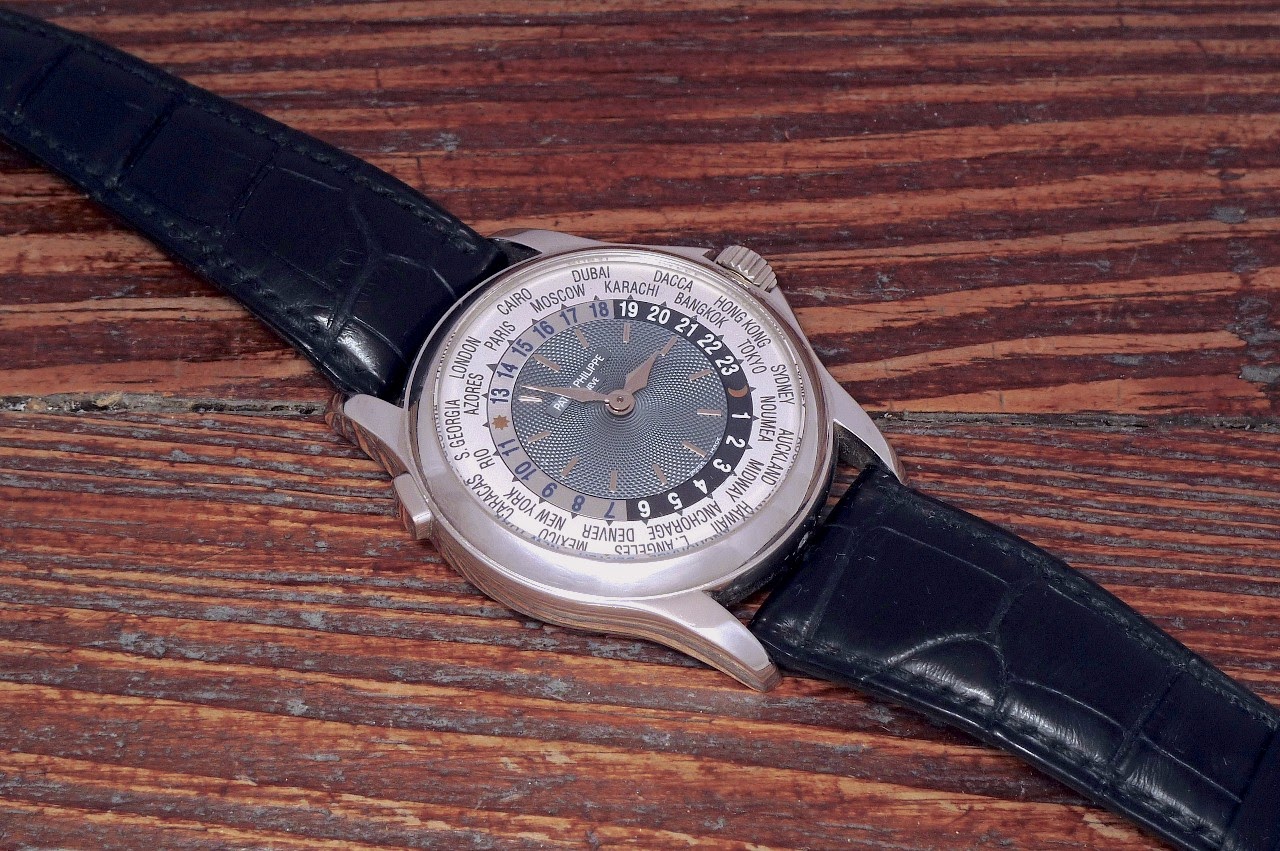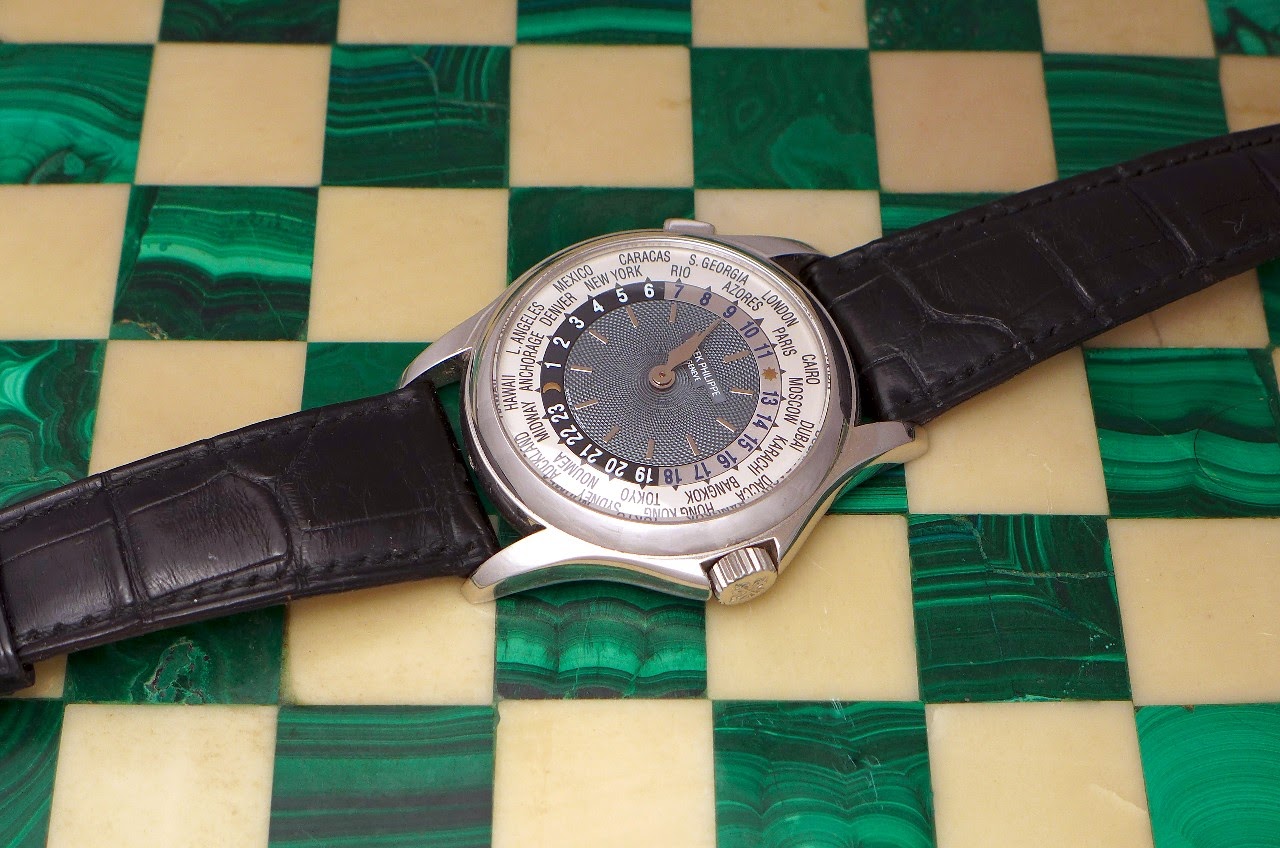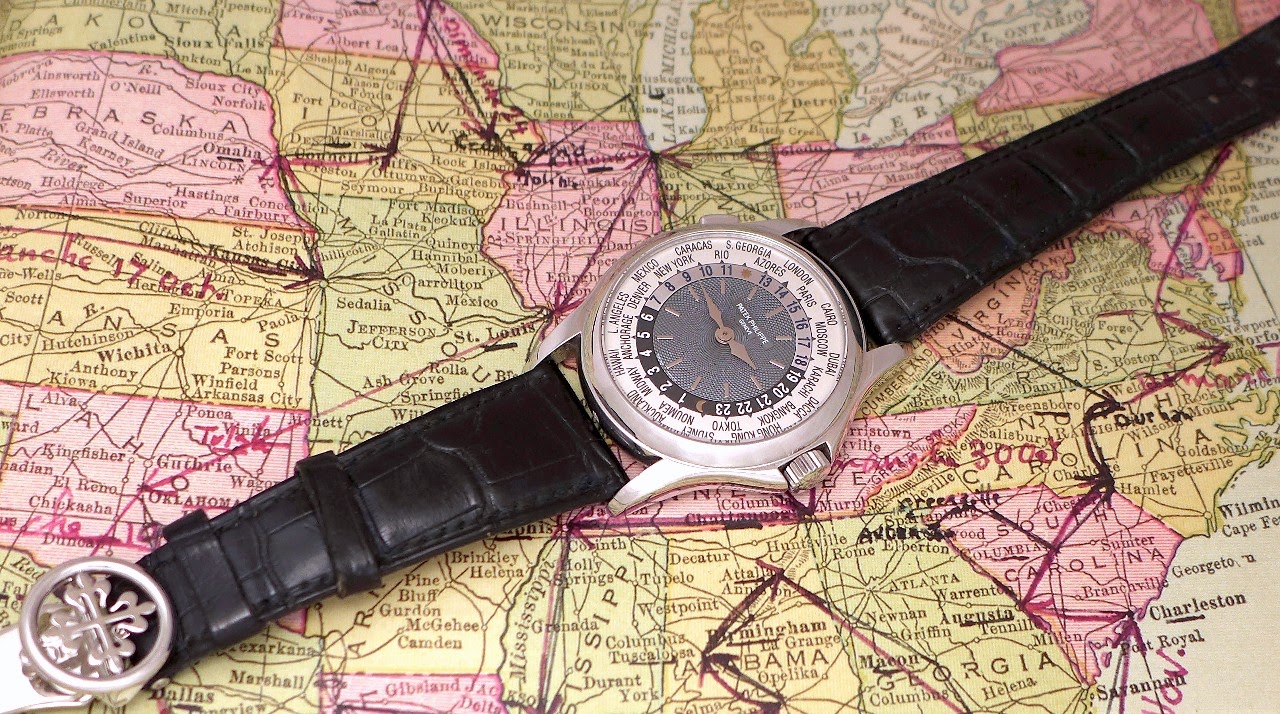 No doubt, I will celebrate many other birthdays with this watch!
Now the question is to know if I will add a second Patek World Time... Time will tell. The 5230 is certainly a reference which tempts me, but I am still waiting to see if Patek will release it with a dial which will drive me crazy at the point to make the plunge...
Best,
Nicolas