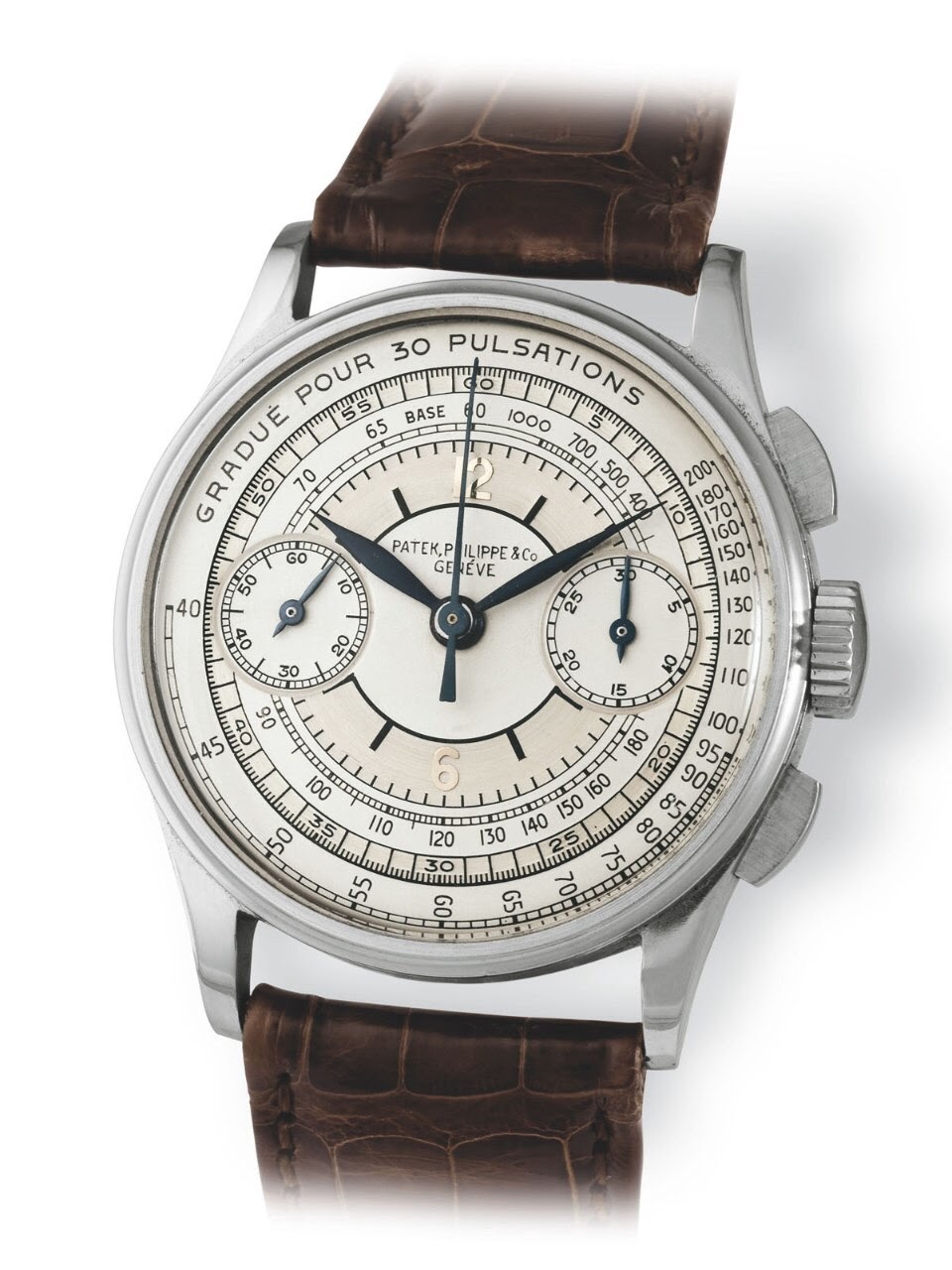 Serial production of chronographs began with the esteemed ref.130 – and is perhaps the most recognised of all vintage Patek Philippe chronographs. Production started in 1934, and the movement was a heavily modified Valjoux. Production ended in 1964, with approximately 1500 pieces in all metals being made. Made in both precious metal and steel (and very rarely combinations of steel and gold), there are some rare and extremely valuable variations within the reference- the most desired versions being in white gold and staybrite steel.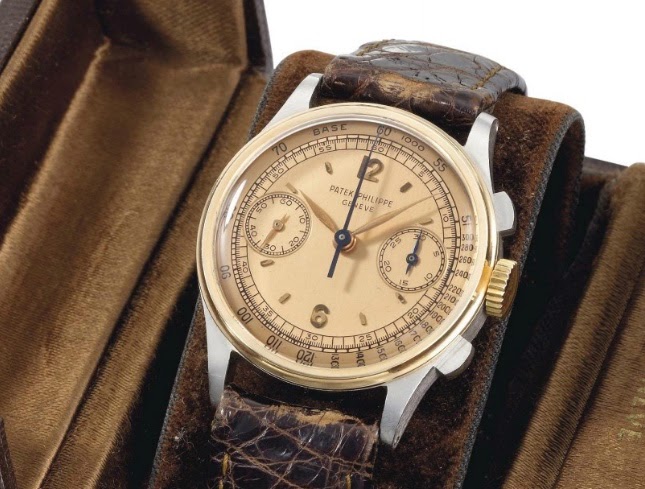 The standard ref.130 featured a traditional two button chronograph mechanism with square pushers. Generous in size for the thirties at 33mm it had a minute counter as well as the chronograph centre second's hand.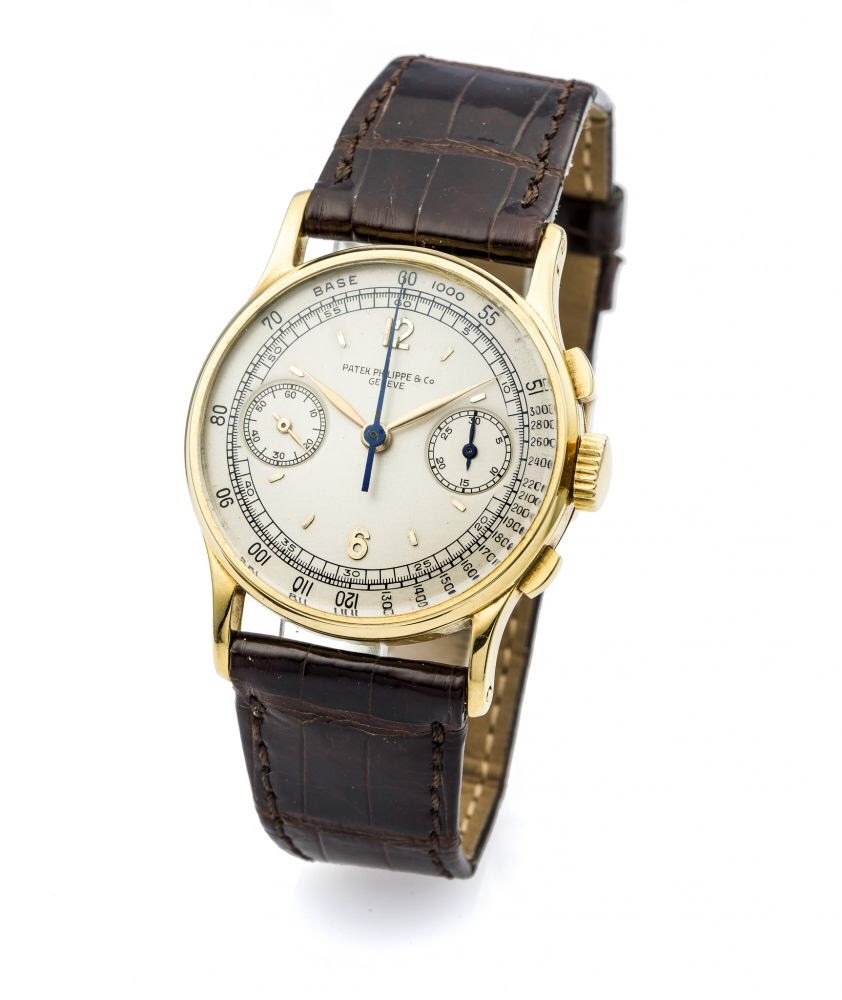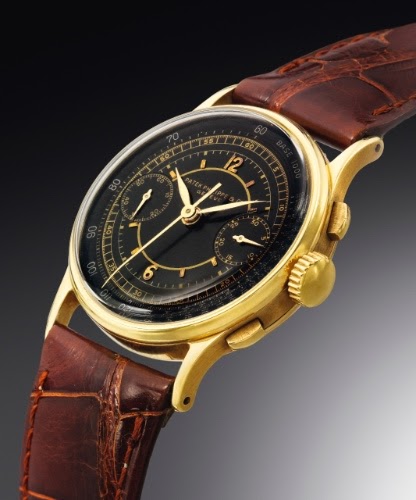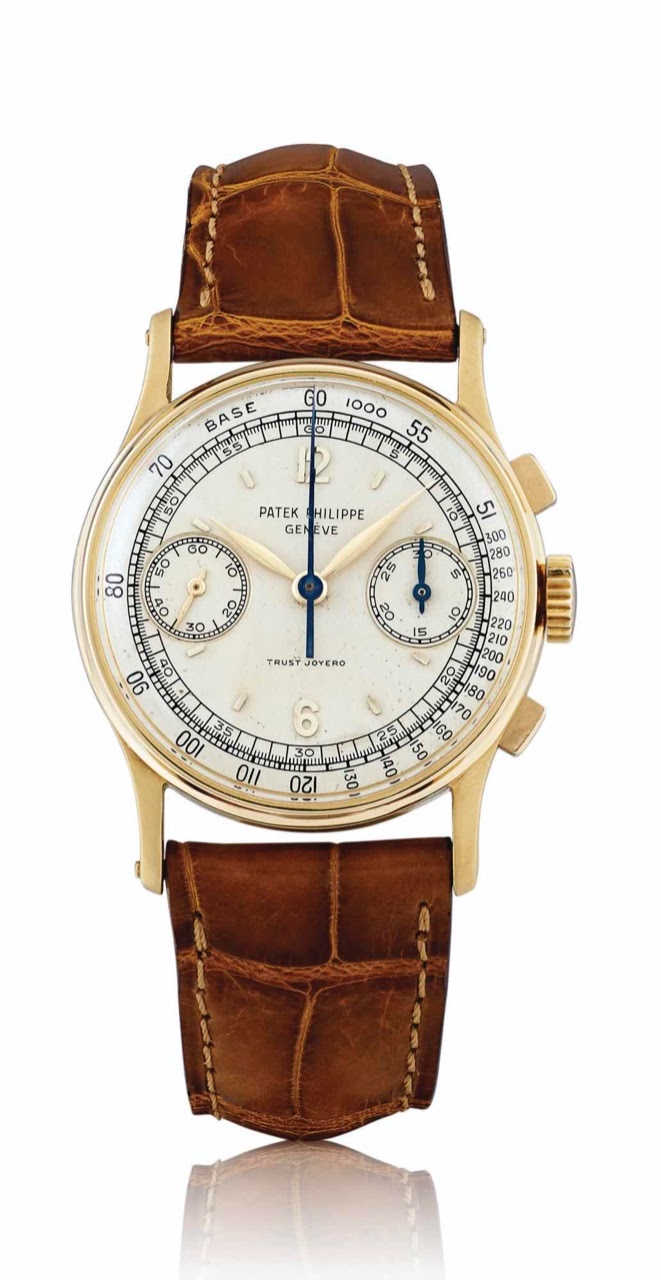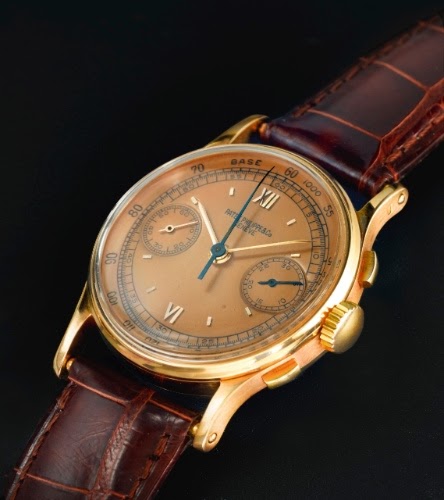 Steel versions differed slightly from their gold counterparts by having thicker lugs, giving them a more sturdy appearance. Dials have a tremendous impact on values, sector style dials, Breguet numbers and pulsation scales drastically push up desirability.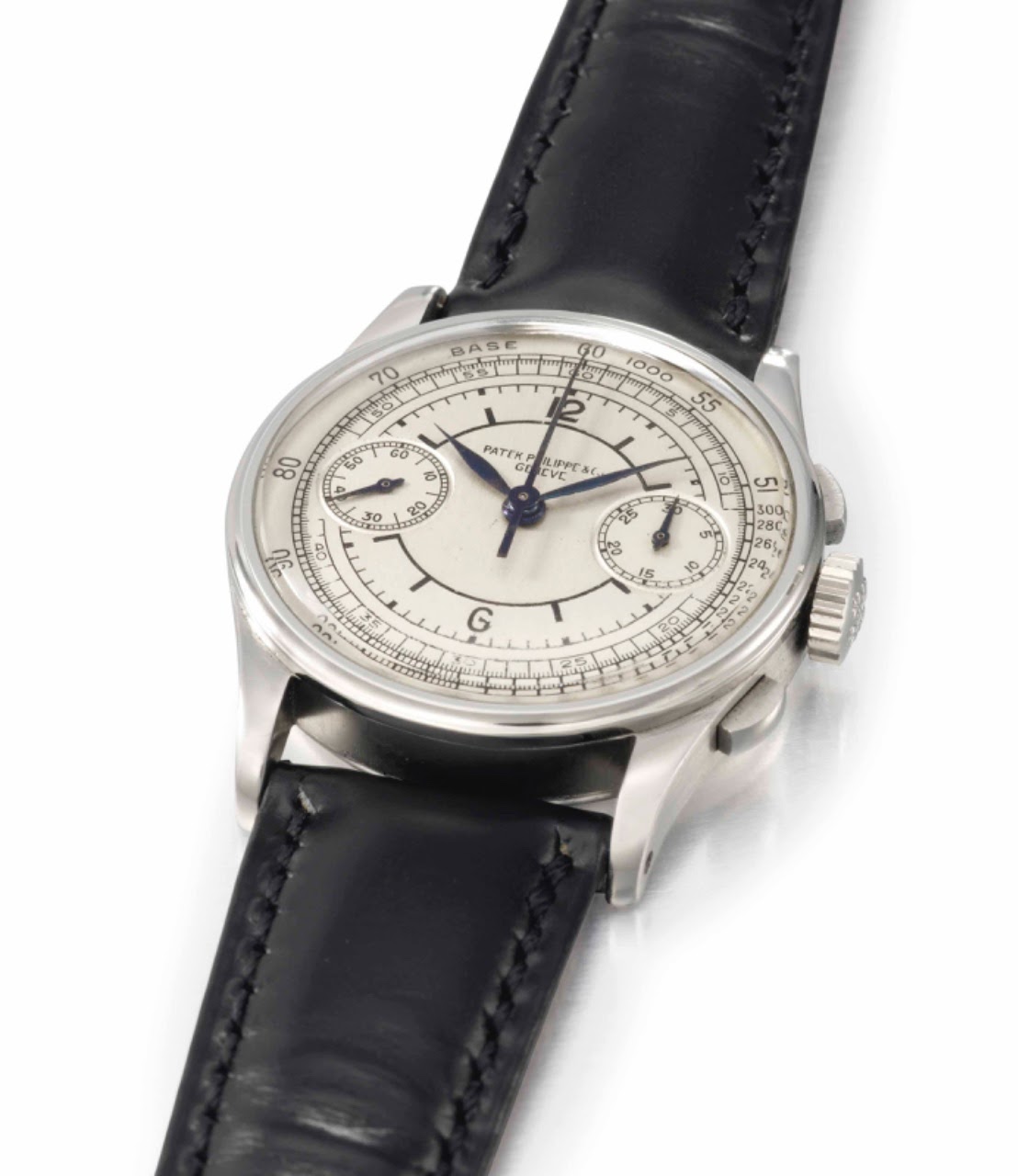 Increased demand for chronographs in the 1940's and post war period was satiated by the artisans at Patek Philippe, with a new larger version of the ref.130. Launched as the ref.530 they are again highly desirable references especially because of their outsized 35mm cases. Unfortunately, they are once more exceedingly uncommon. Most were made in yellow gold, and versions in steel are rare.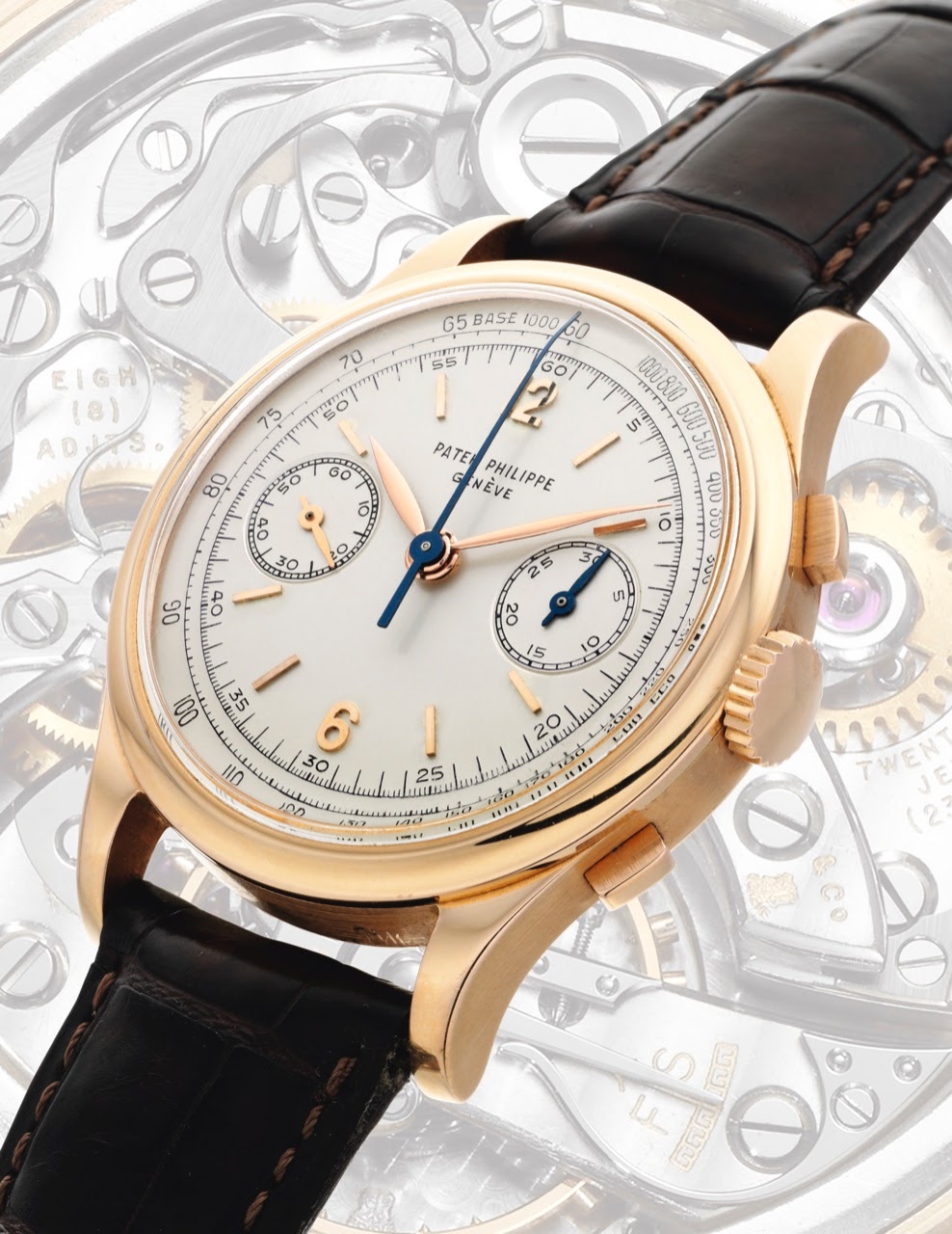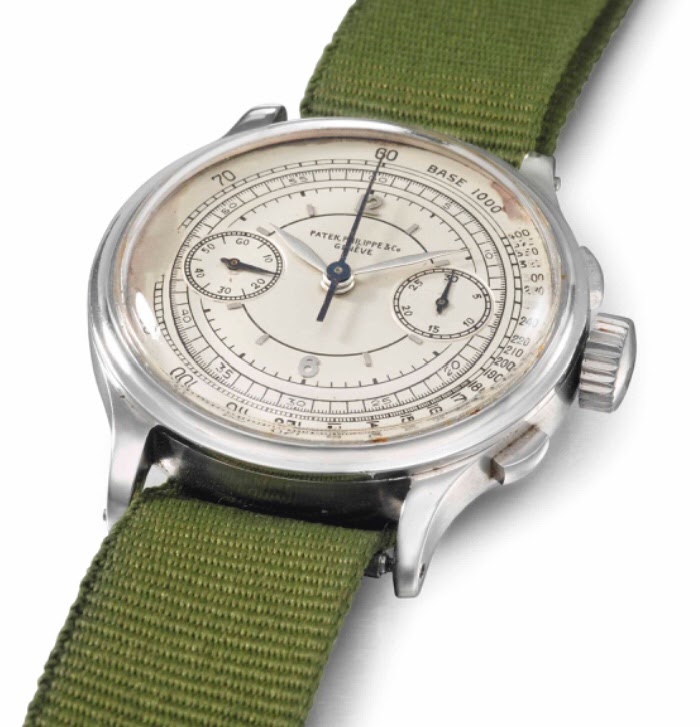 A new larger 35mm non water resistant chronograph made its debut in 1943. This new reference 1579 was made in yellow gold as well as in extremely rare white and pink gold versions.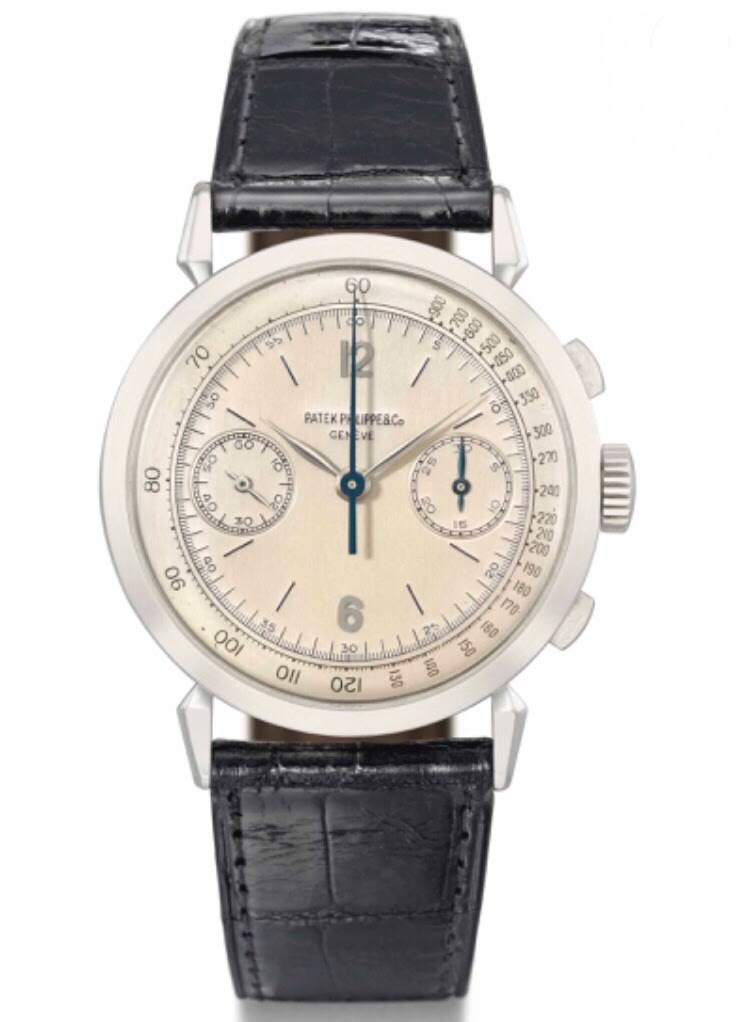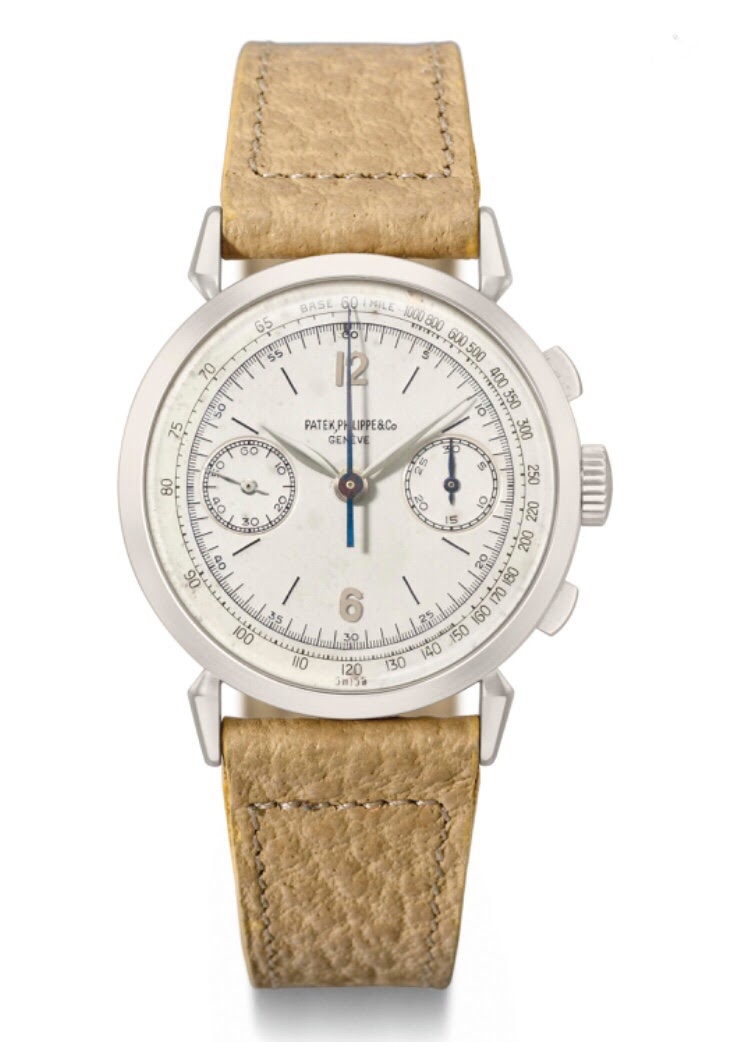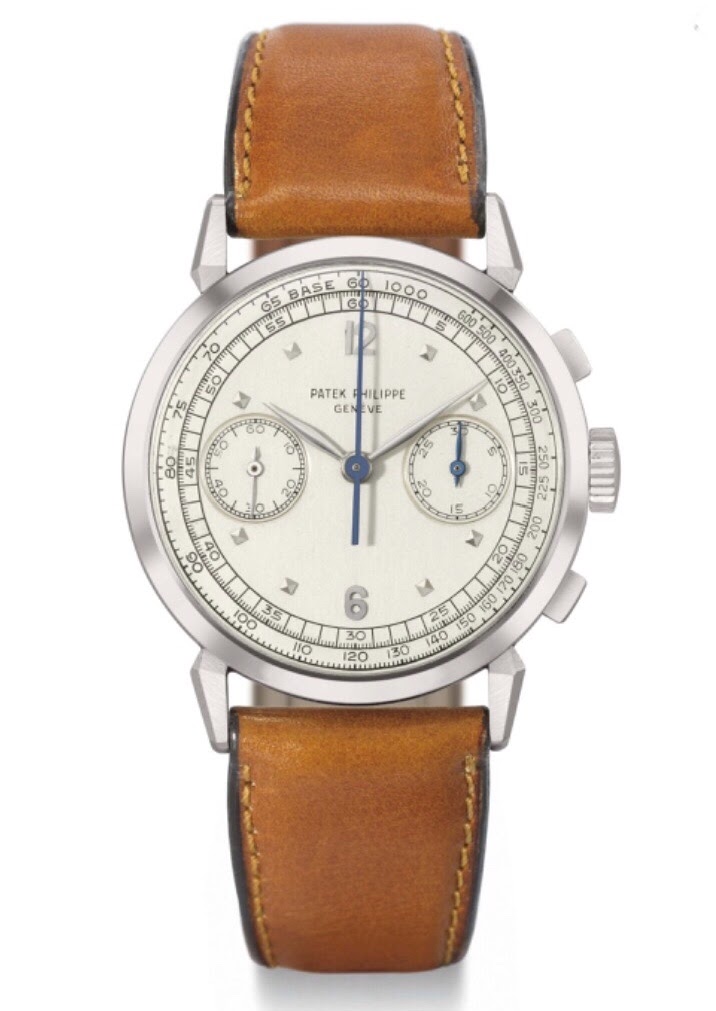 Even rarer are the platinum cased examples, made in just three pieces and the staybrite steel models, of which I believe just three have turned up for auction. This model has to be one of the most elegant chronographs ever designed. The three-body, case featured a polished, sloped bezel, and gorgeous faceted teardrop lugs.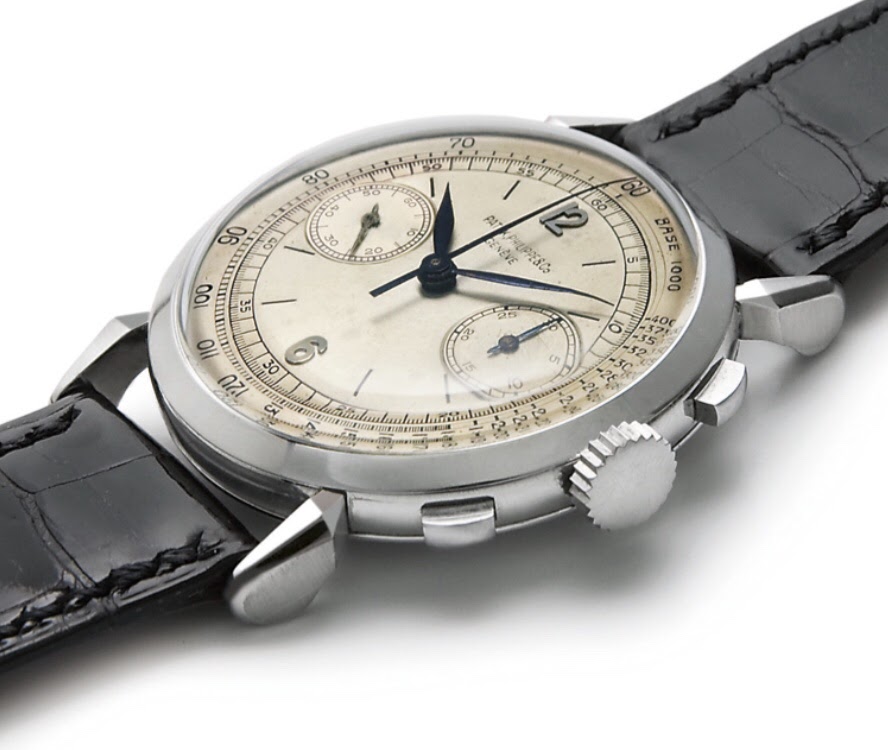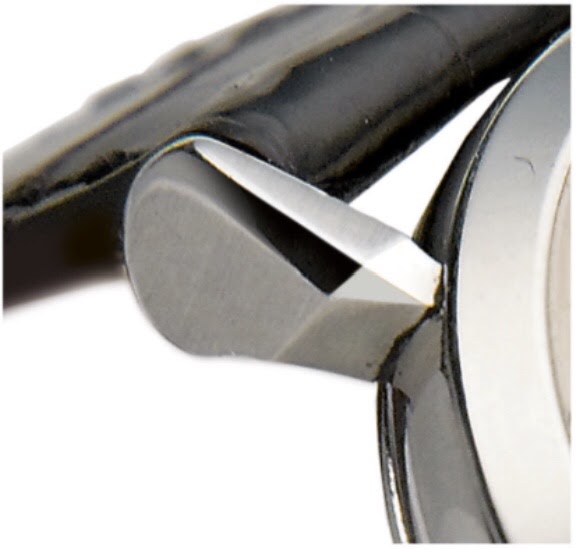 As well these more common references Patek Philippe have produced several other snap back chronographs, often in less than a dozen or so pieces. An extremely rare, references such as the 1506, with its large 36mm case and extended lugs, is such an example.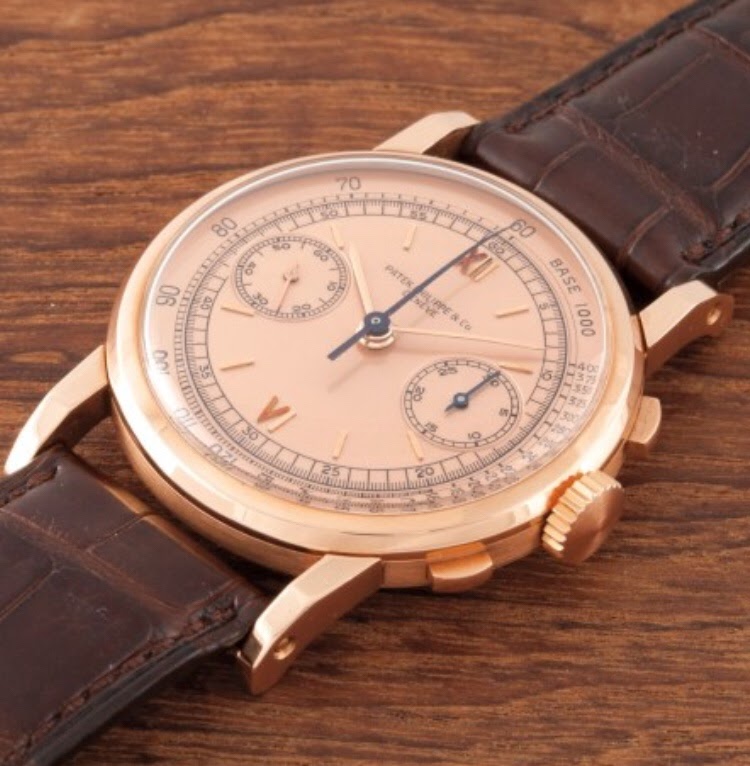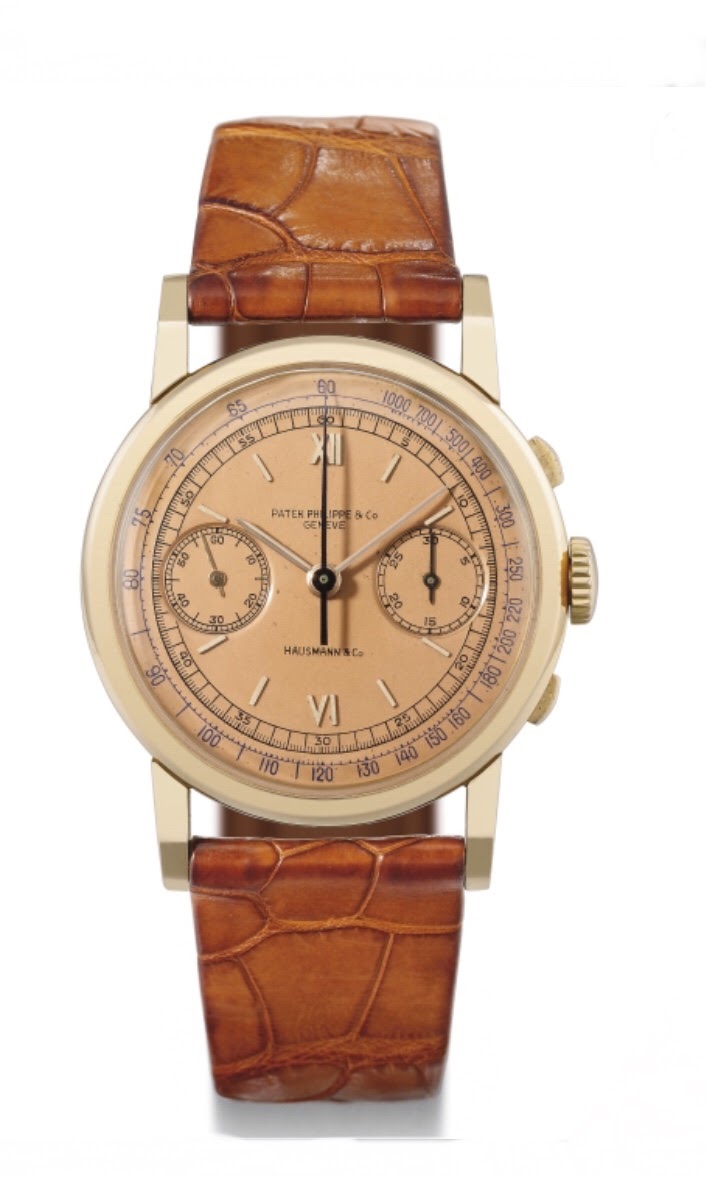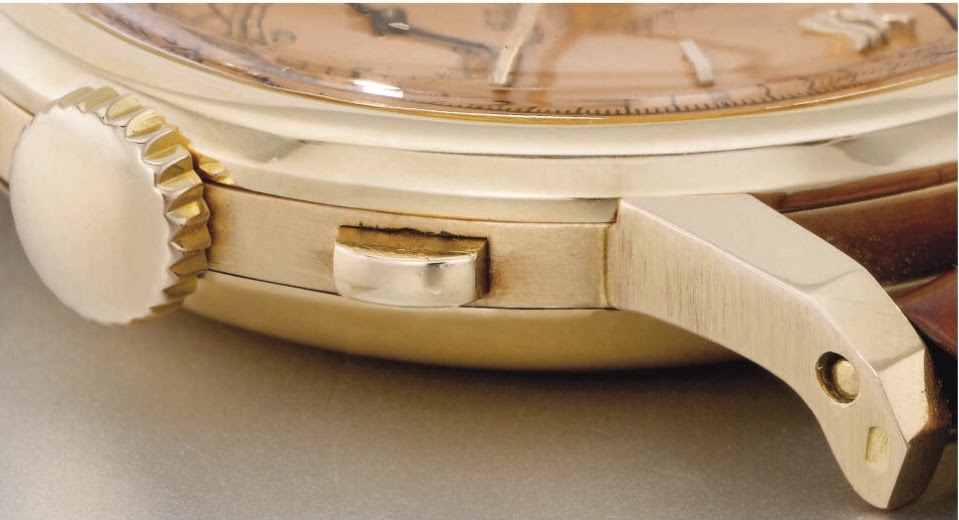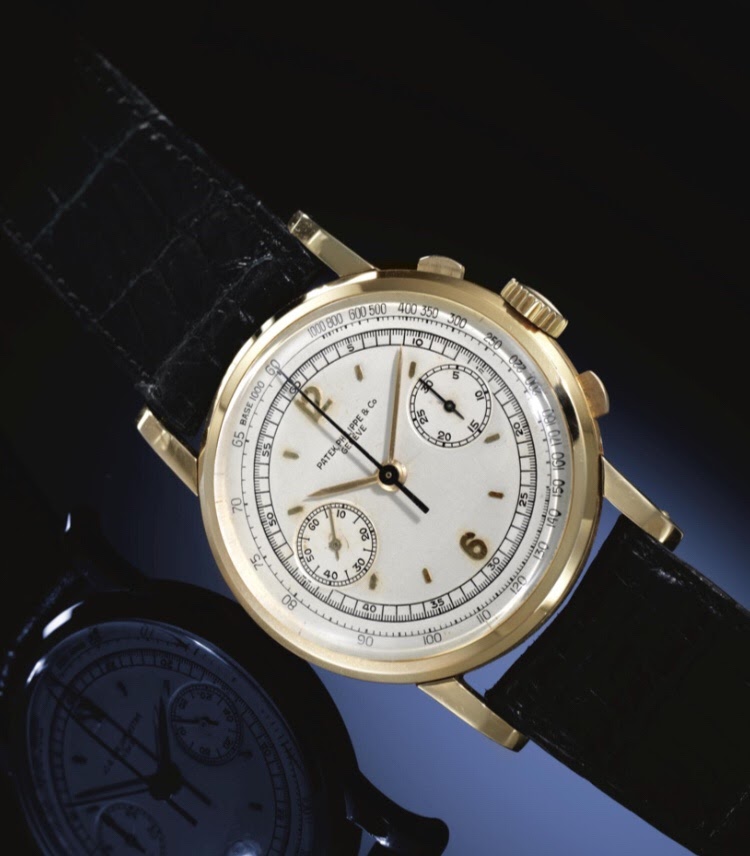 Water Resistant Chronographs.
Patek Philippe started producing waterproof cases in the 1940's, so it was natural that at some stage they would manufacture their first chronograph offering protection against water ingression.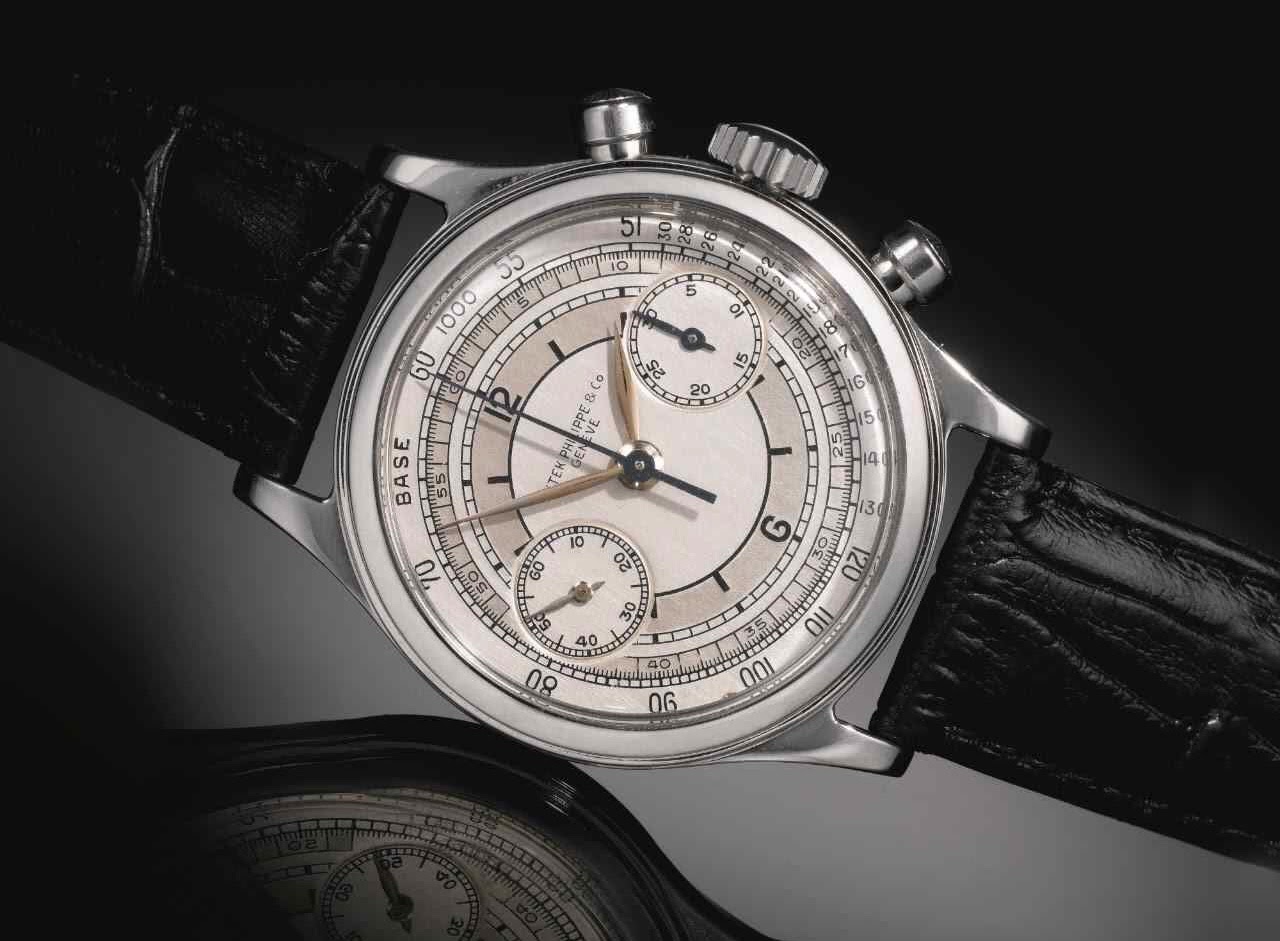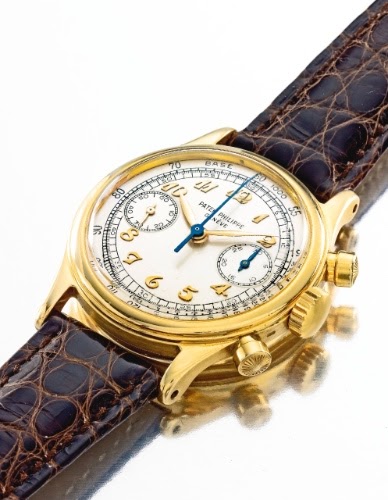 What they created was not just a waterproof chronograph, but for me one of the most beautiful watches ever created. It is stunning from every angle, from the design of the lugs, the pushers, the bezel and the utterly beautiful case. Everything about the 1463 was perfect, the size was a generous 35mm, and the case featured a screwed back together with a generous sized winding crown.
Made in yellow gold, rose gold and ultra-rare steel, there is no such commodity as an inexpensive 1463 reference.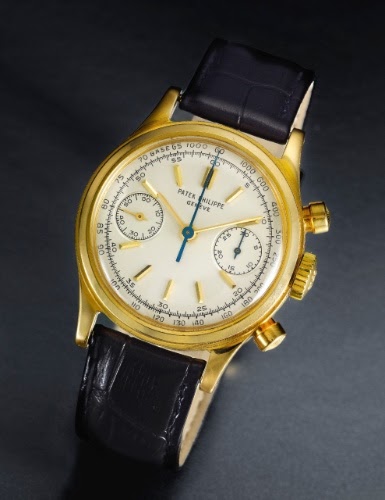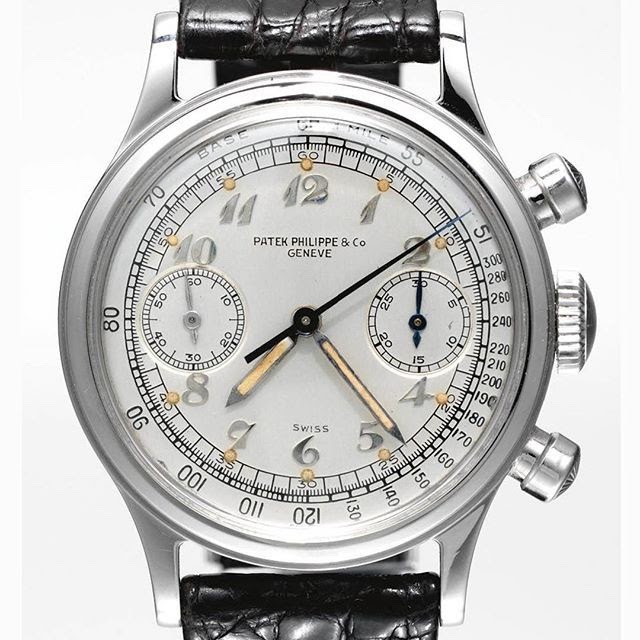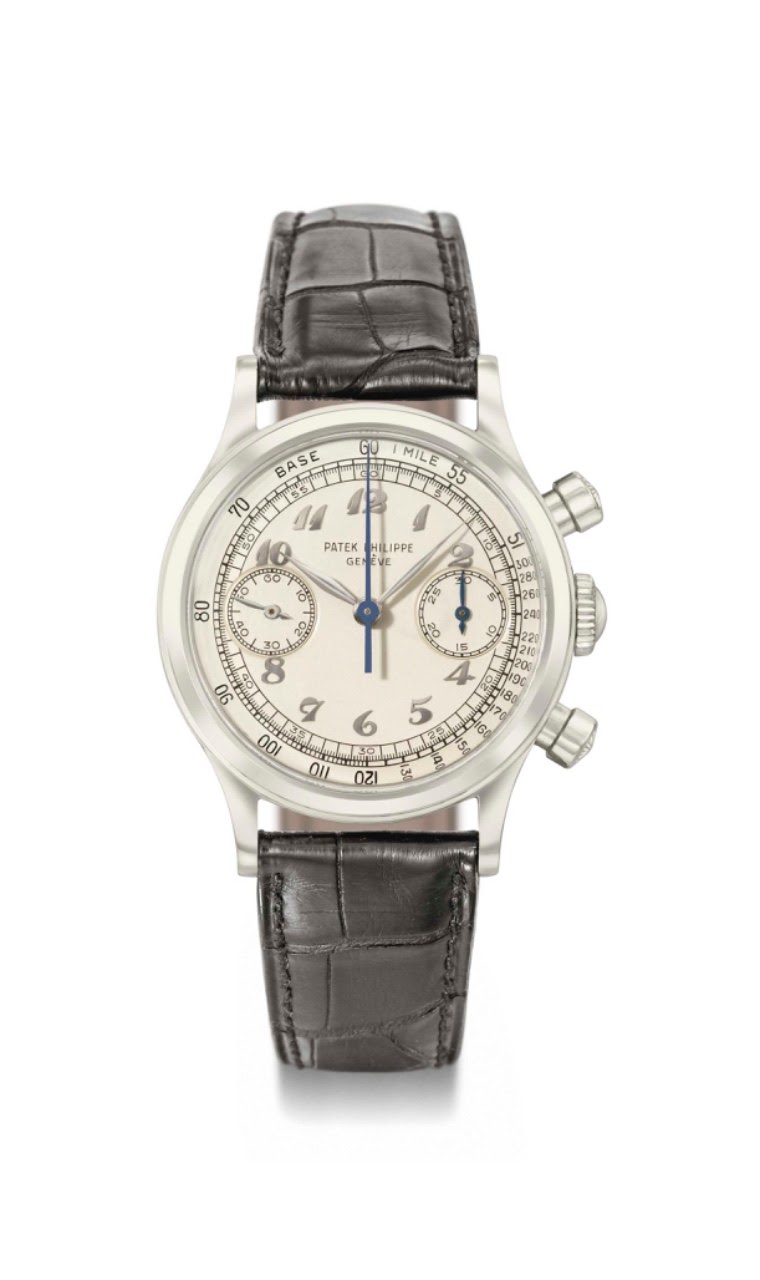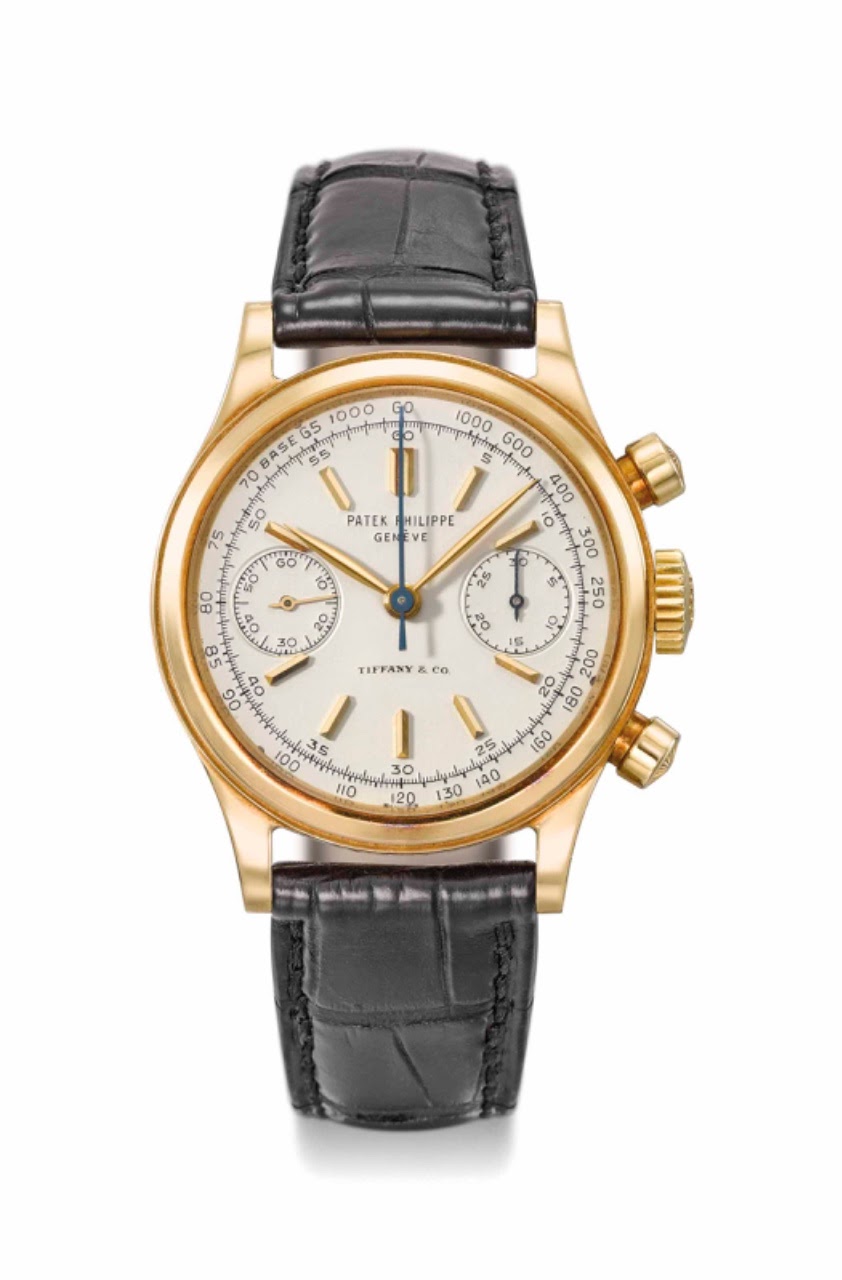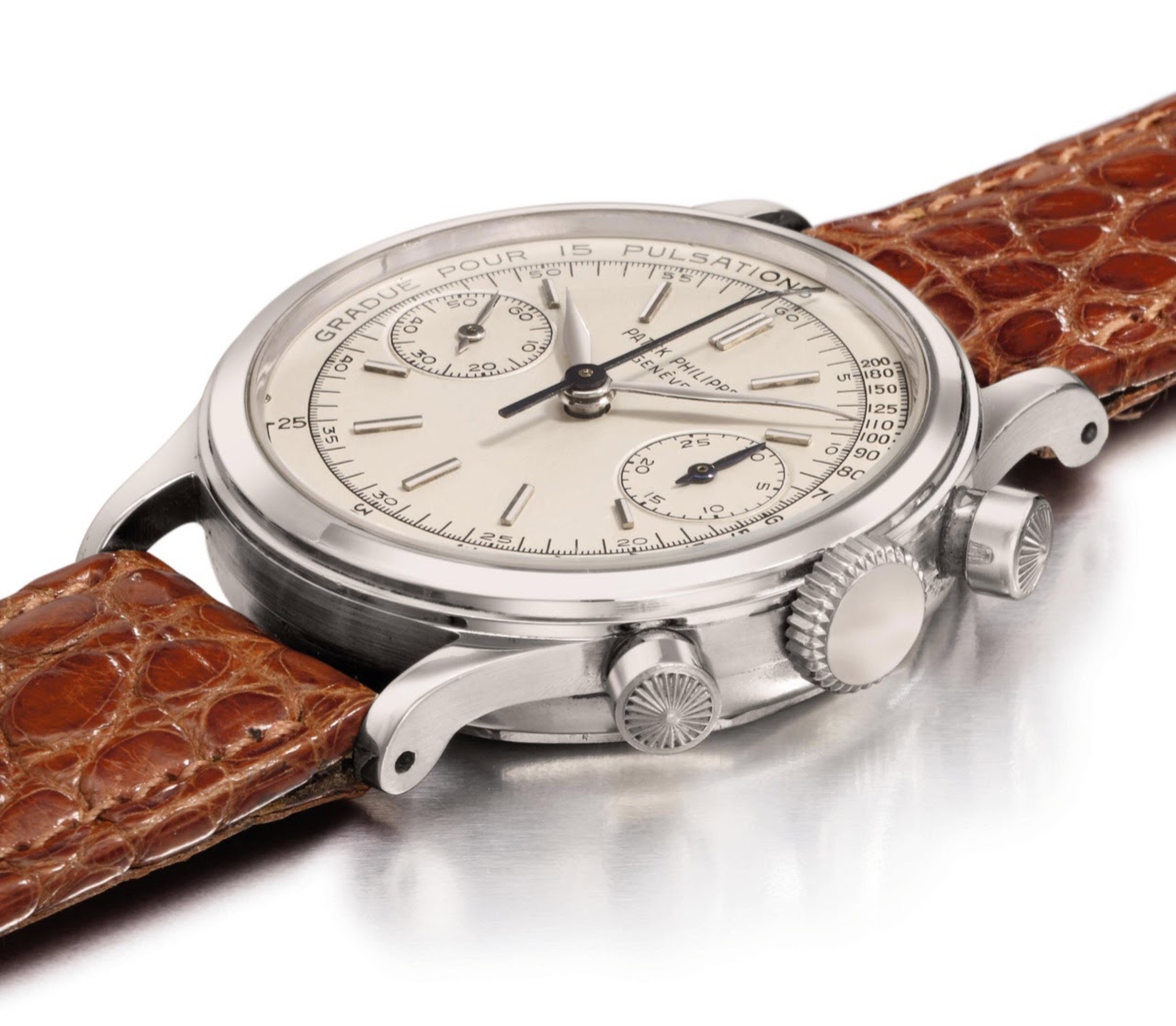 Part 3: Modern era - to follow
Picture credits
Sotheby's
Philipps
Christies
This message has been edited by Baron - Mr Red on 2019-03-14 13:23:36