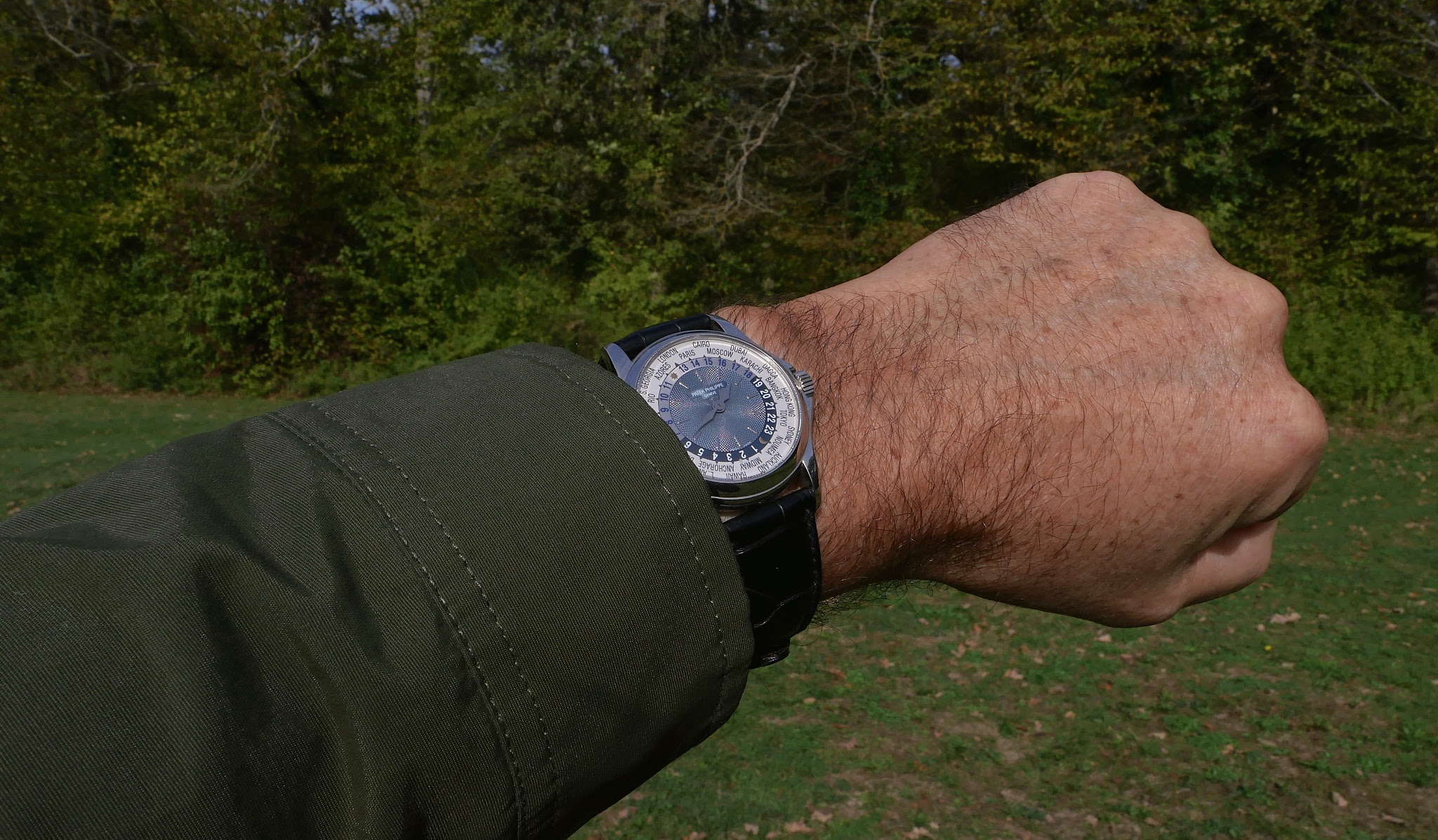 The 5110P is the second watch to be in my collection for such a long time, the first being the Ulysse Nardin Sonata which I received on the 23rd of July... 2004.
This is one of these few watches which gives me such a strong pleasure and satisfaction. Each time I have it on my wrist, I know why I dreamed about it since the first day of its unveiling, and why I bought it on the 2d of November 2004.
I browsed the Patek Catalogue from 1998, and in 2000, when I saw it appearing, it was an instantaneous coup de coeur ( love affair ). I knew I had to get it. At that moment, I dreamed about the 5110G, I didn't even dare thinking that one day I could get the platinum version! ( Image credit: Christies )
The good thing is that each time I saw a new Patek World time coming, 5130, 5230, 5575, 5131 or 5231, they made me think that I would NEVER let go of my beloved 5110 to get the newcomer. On the contrary, it made me realize how much I loved it!
Ok, I am not saying that I would not welcome a 5131 G or P, but not at the point of sacrificing my 5110, which most probably means a lot.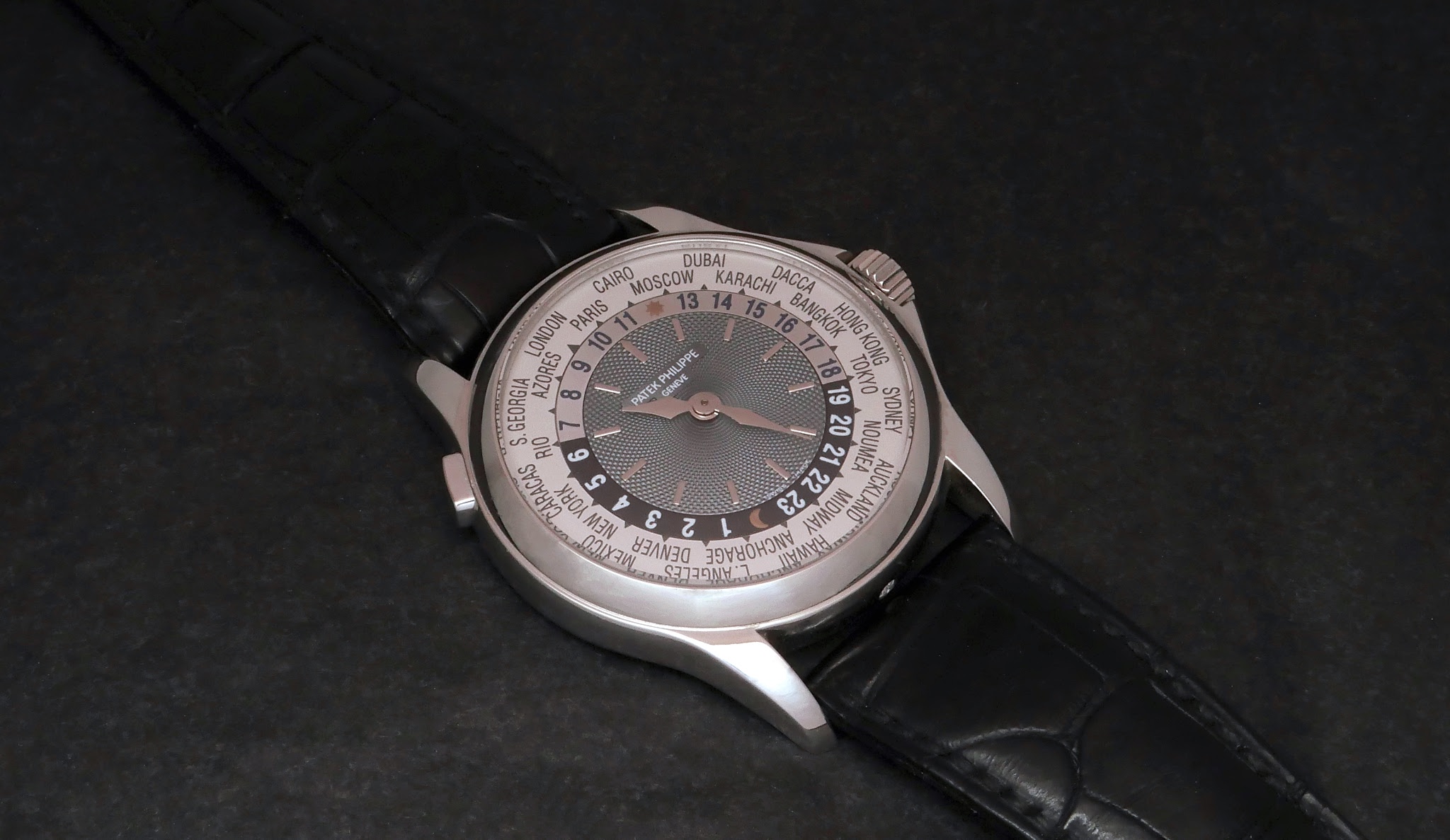 I added, in 2006, a 5130G, but it didn't resist my 5110P. It was bigger, most probably cooler, but the 5110P had the advantage of keeping a good size ratio between the dial and the case and... I found that the decoration of the dial was more to my taste. To make it short, the 5130 is cooler when the 5110 is more elegant and refined, at least in my opinion. Two different playgrounds.
5130G, and P:
All through these years, I realized that the 5110P corresponds better to me and my tastes than any other Patek World Time.
Its dial is a pure rapture, with its " sunflower " guilloché: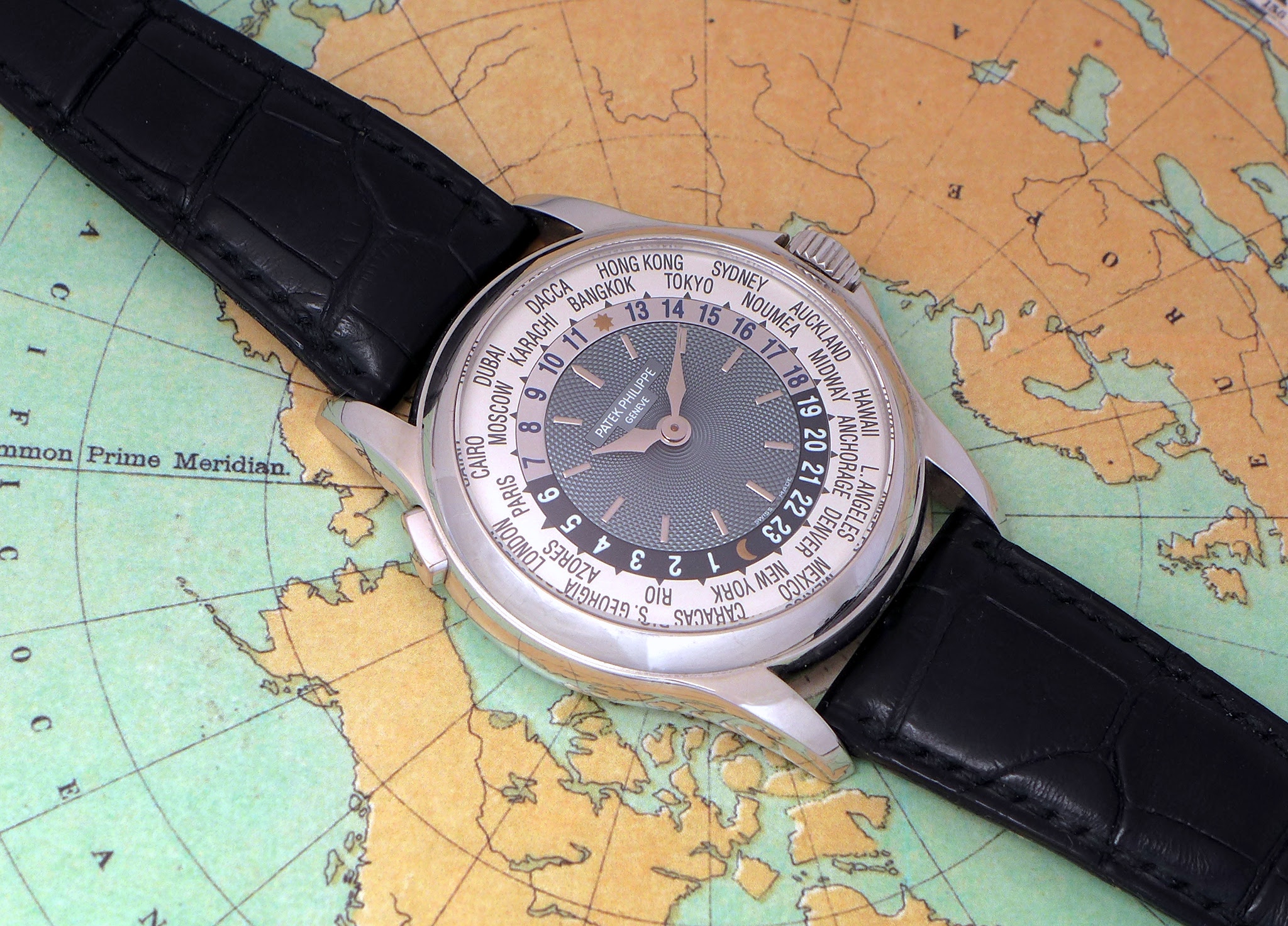 The hands are sumptuous, too, even if I must admit a strong fascination for the hour scissor hand of the 5130:
The complication is a perpetual invitation to travel.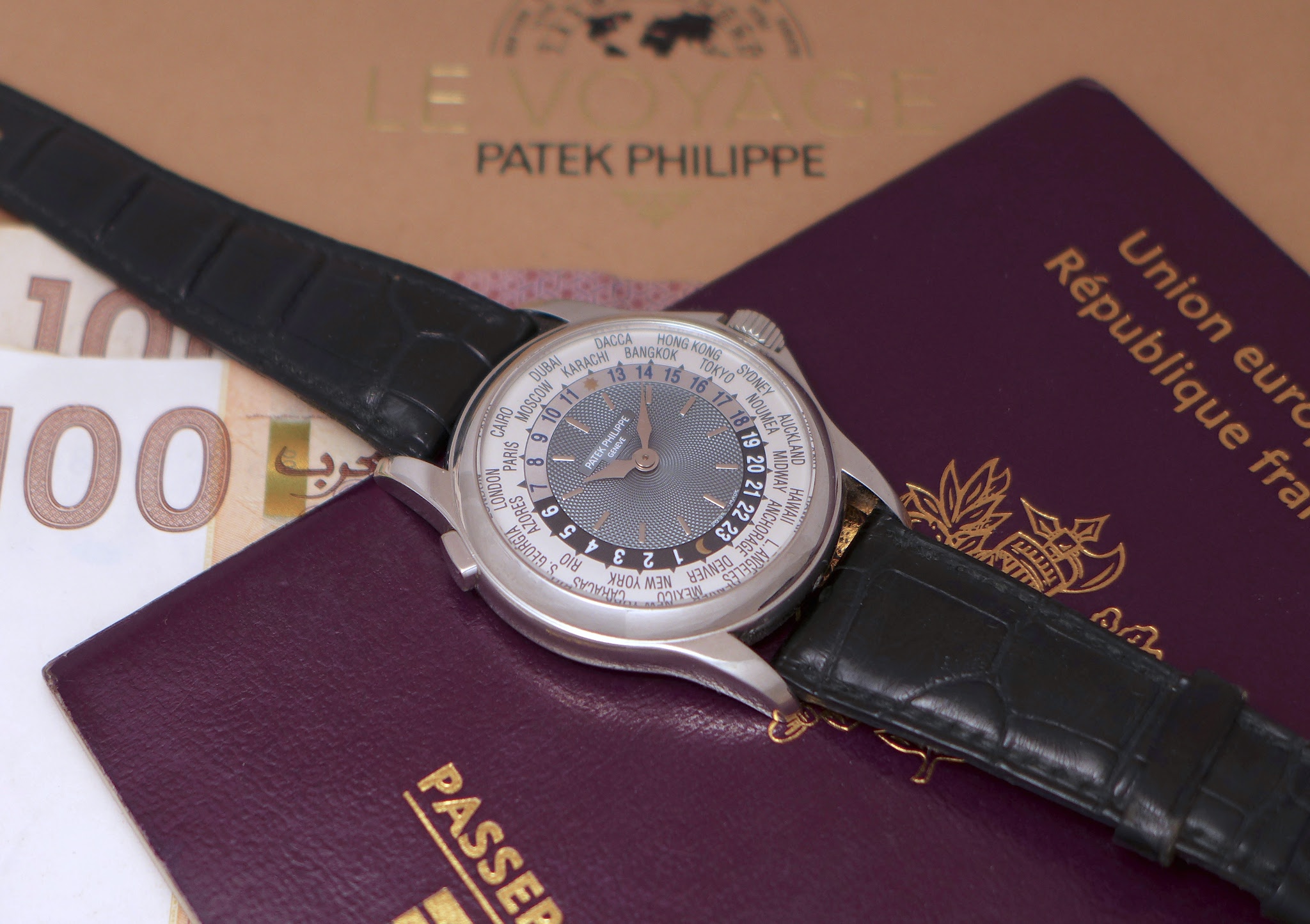 And the Cal 240 HU is one of this iconic movements from Patek, quite eye catching:
For those who think that 37 mm is a tad small, I would just say, and prove, that it perfectly sits on a 17 cm wrist...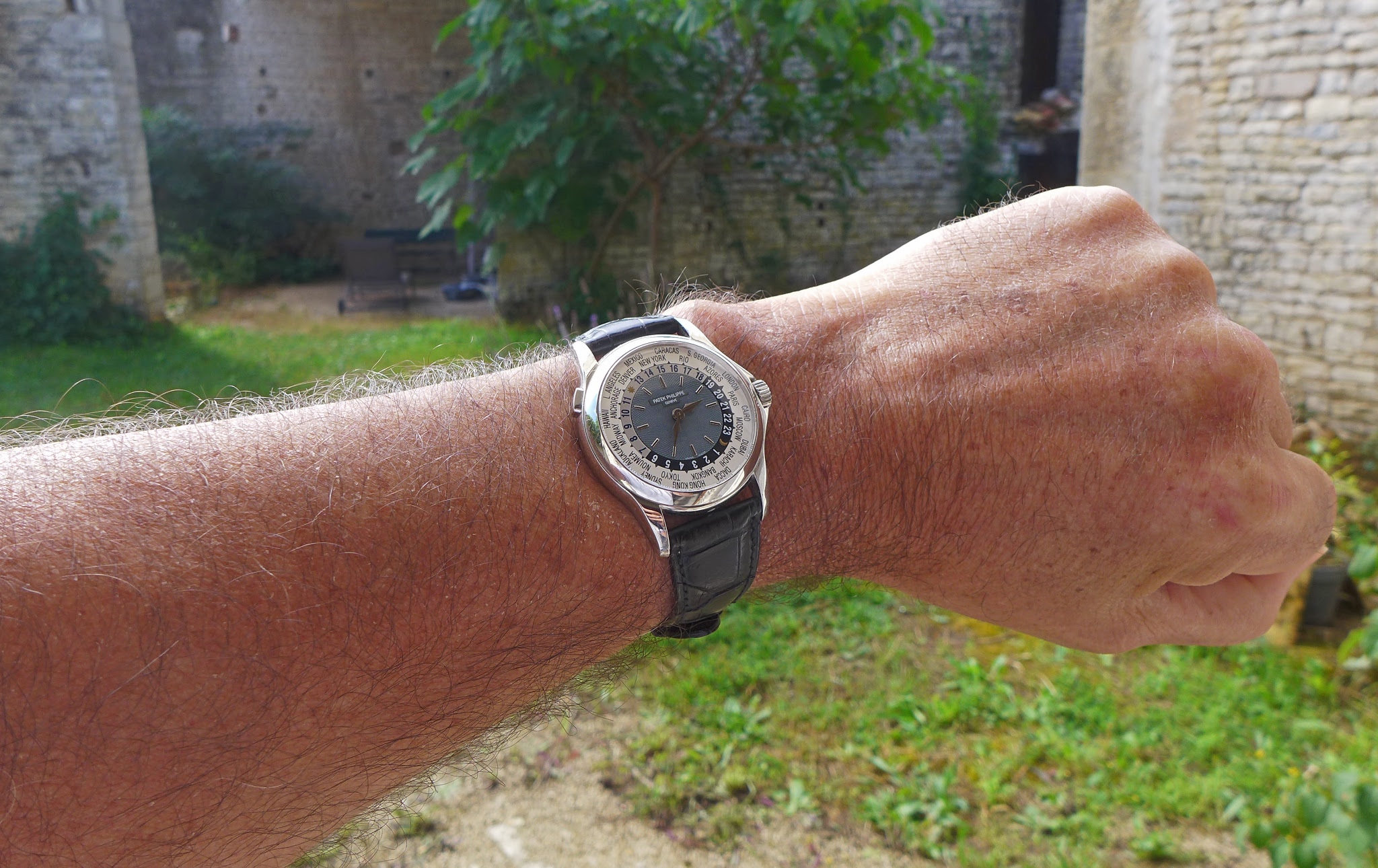 The long lugs compliment in a perfect way the case, in my opinion, once again.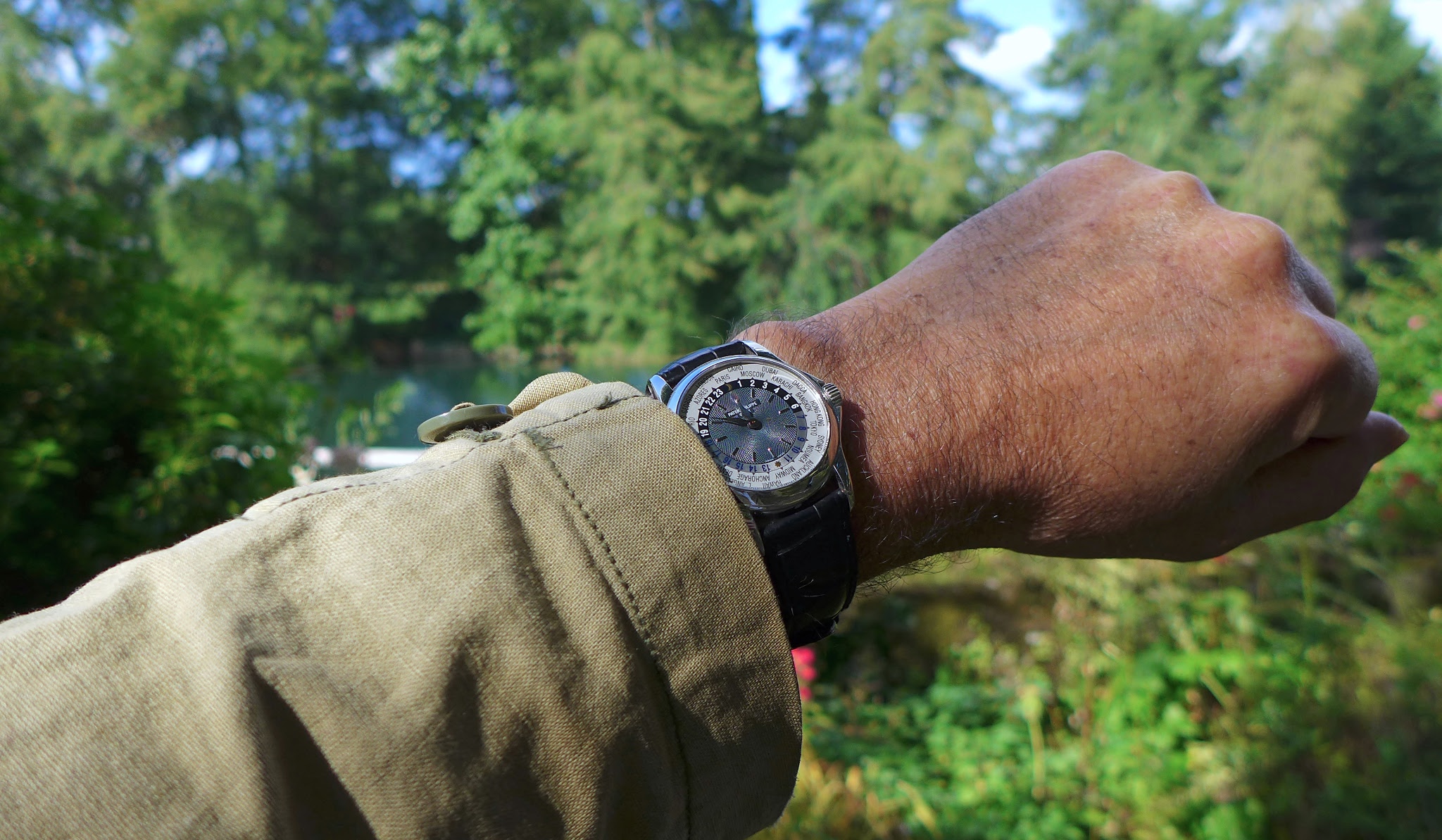 Could we find a flaw on the 5110? Yes, only one, I think: The pusher at 10 o' clock. Each time you use it, the hours and city rings are shaking in not such a pleasant way... And it is not very smooth. But it is not a " love breaker ". You get used to it and you live with it. The rest of this watch is such a wonder.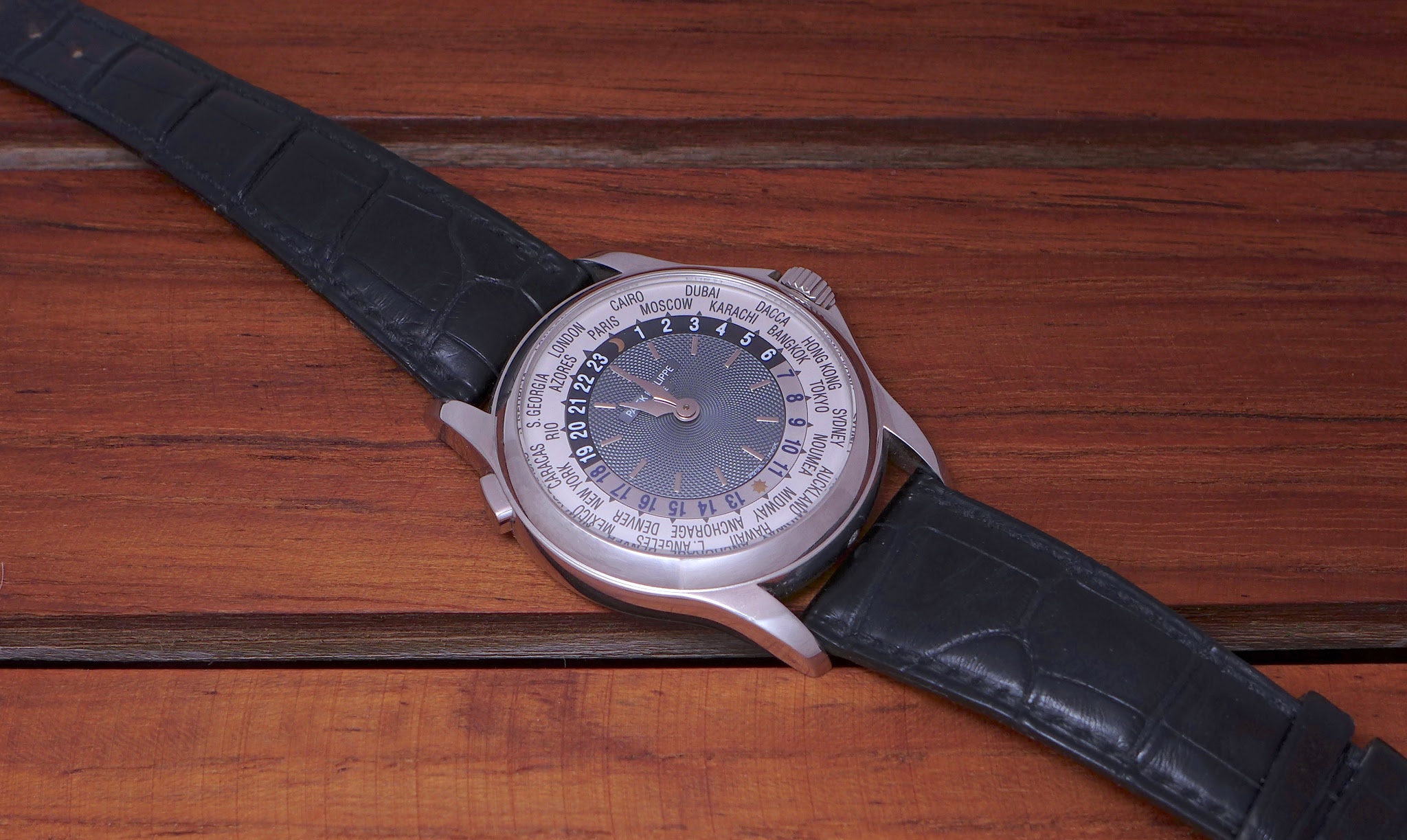 Presence, distinction, refinement, class... No wonder why this 5110 has quickly become a Classic and an Icon. And once again, a strong love affair.
Happy 18th Birthday to my beloved 5110P!
Best,
Nicolas