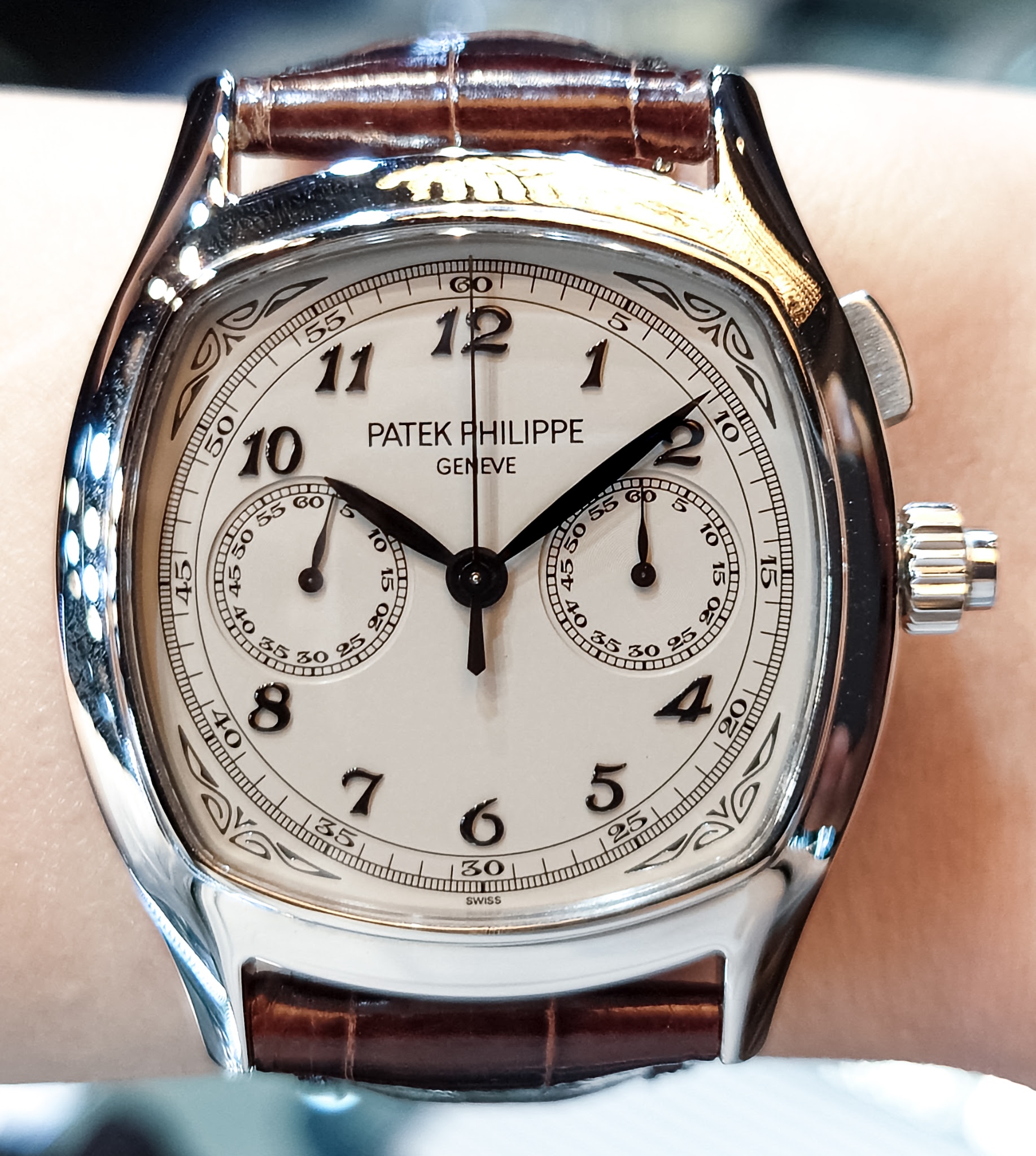 Introduced in 2010, the CHR 27-525 PS movement in this reference is a marvel of engineering being only 5.25 mm in height. This is all the more impressive considering it incorporates spilt seconds functionality. On top of this, it is a monopusher design with the pusher coaxial with the crown. Patek Philippe's manual winding chronographs have always been special but this one dials it up to an eleven and to my mind, is one of the most beautiful chronographs made from any manufacturer.
The design incorporates lovely black oxidised feuille hands and applied Breguet numerals in 18k gold, raised glossy printing rendered in black lacquer, chronograph seconds divisions at 1/6 of a second to match the 3Hz beat rate of the movement, Art Deco era typography and scroll detailing at the vertices which incidentally is duplicated on the movements ring frame. Best of all, in my view, is that it has a 60-minute totaliser, not the usual 30-minute one on most chronographs. However, while there is precedent for chronograph functions to be distinguished with different coloured hands, this was not done and you have to remember that the constant seconds is on the left and the totaliser is on the right. Additionally, the no cutting of numerals and markers and the minimal text are design choices that immediately earn from me a kudos.
Finally, this watch is in stainless steel, a rarity for Patek Philippe high complications and a treat for collectors. I dare say this is a timeless reference that will be admired in any era.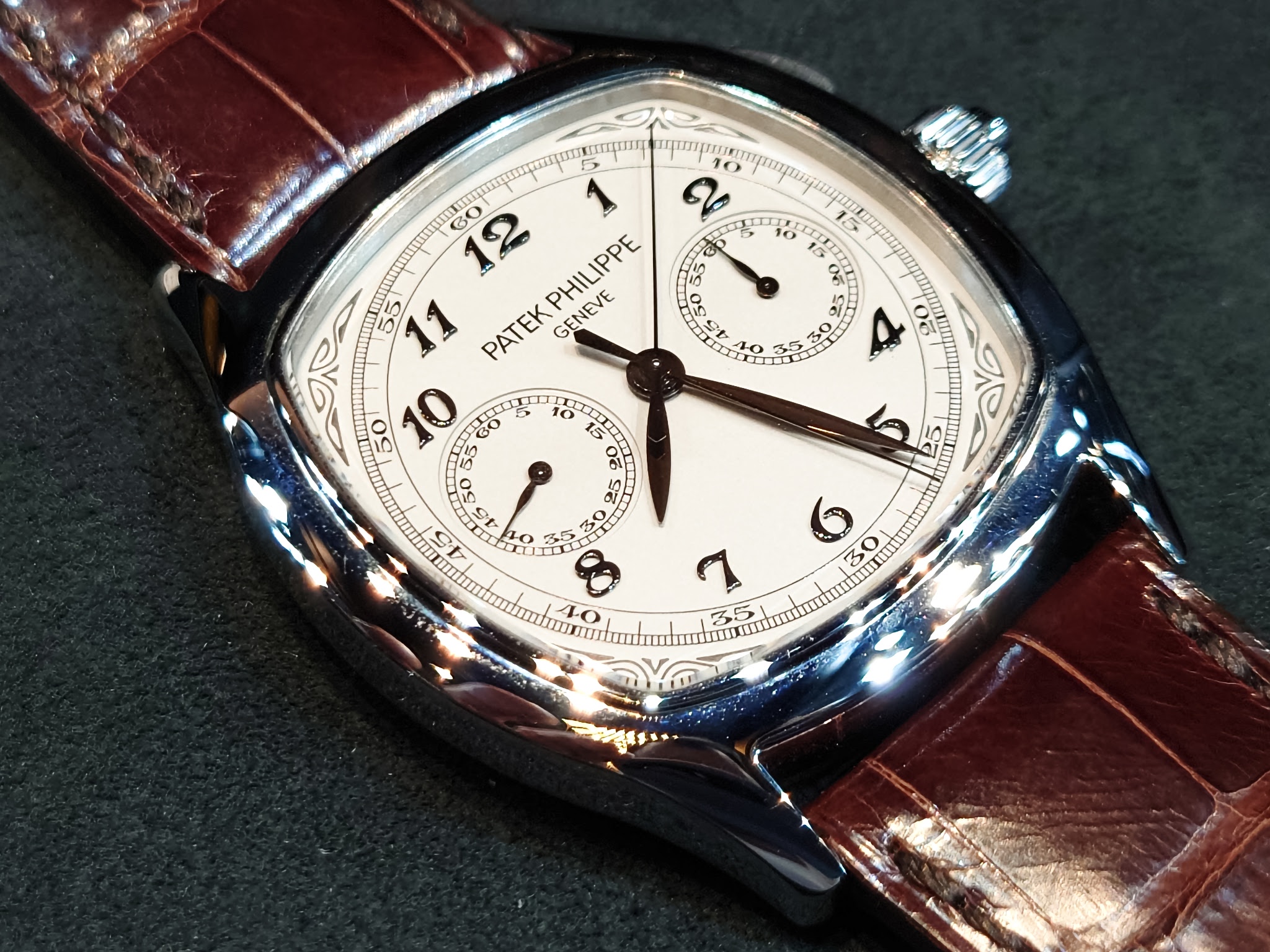 The dial side.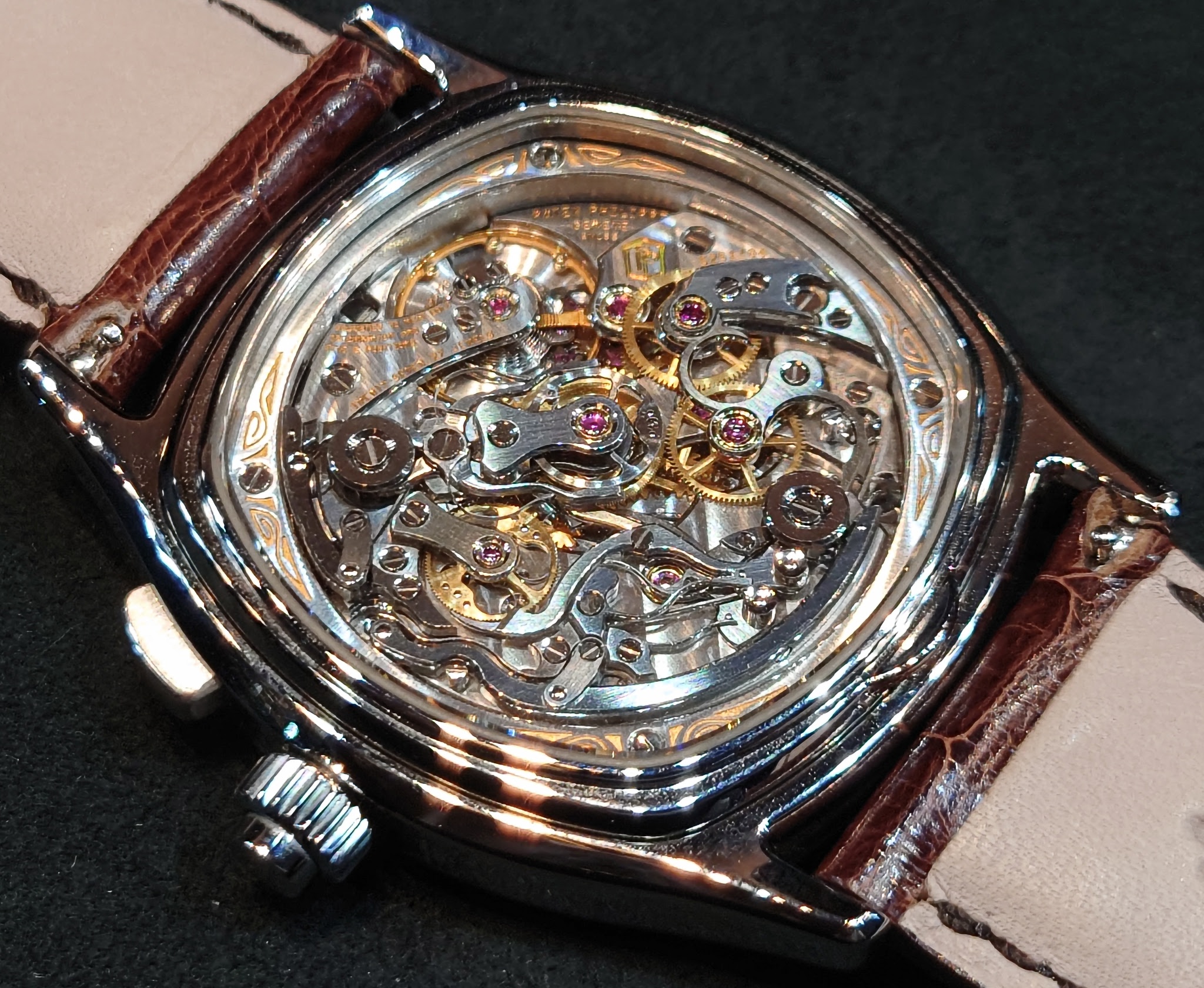 Behold the CHR 27-525 PS.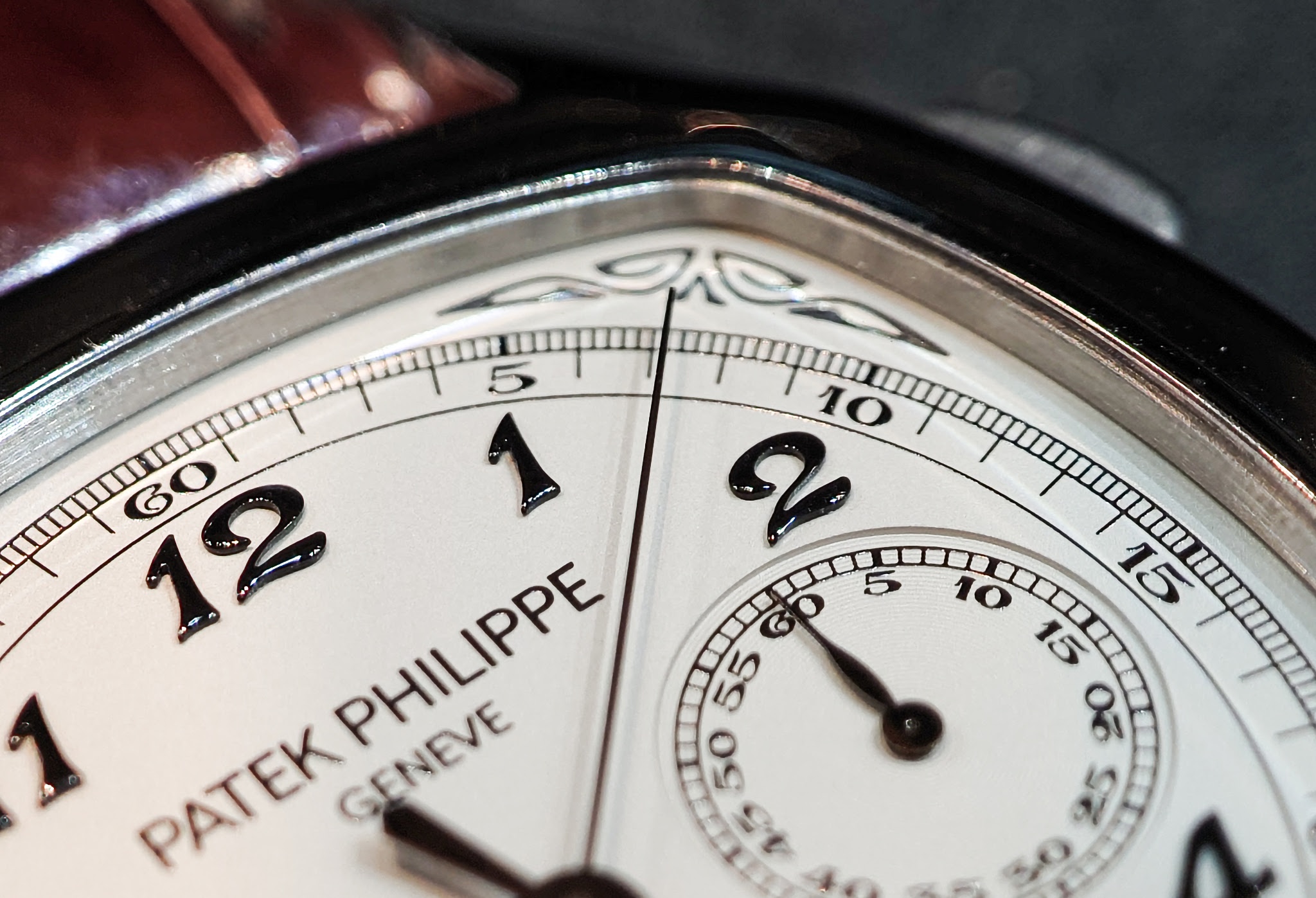 A closeup of the upper right quadrant of the dial.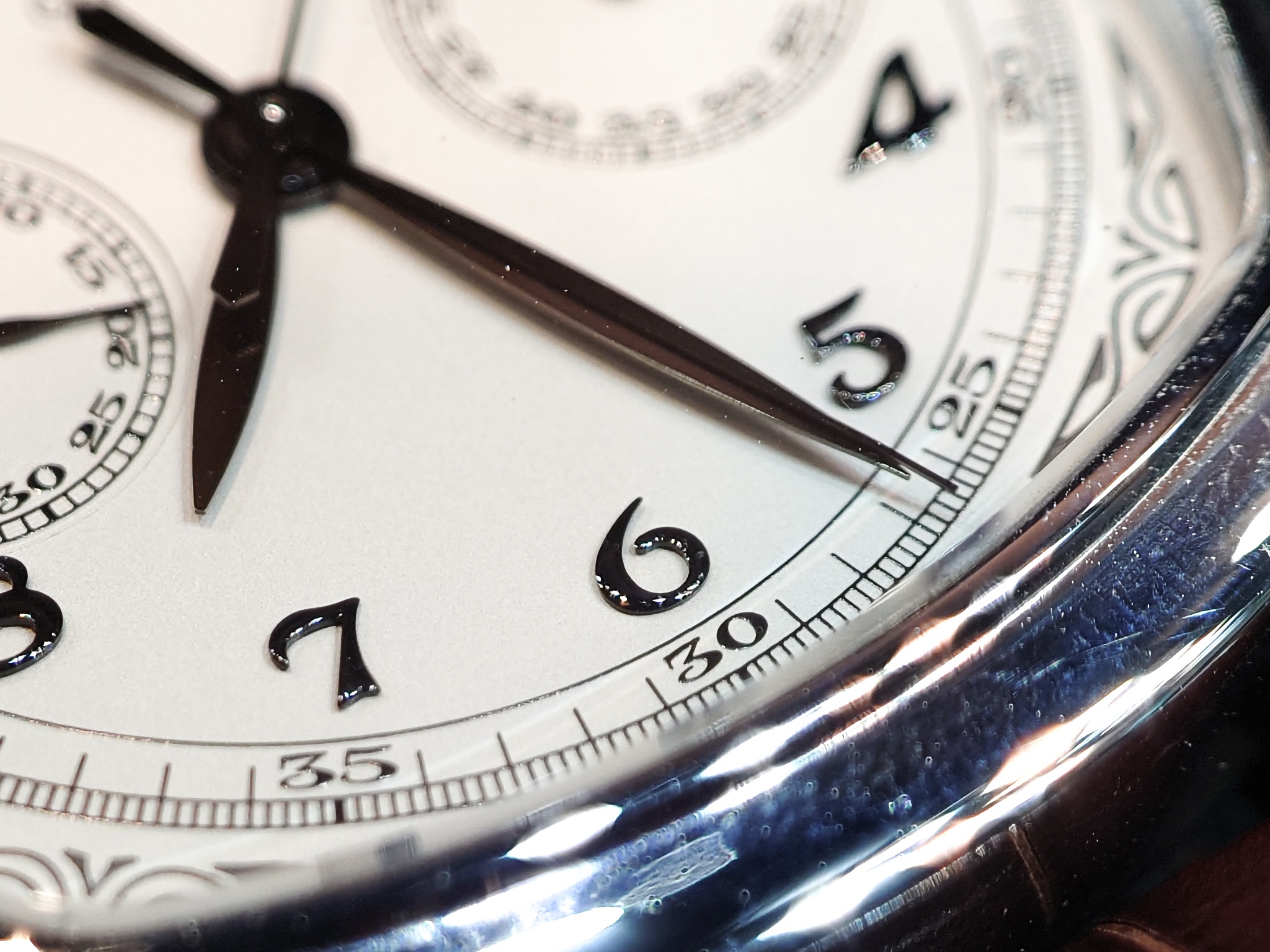 A closeup of the lower half of the dial.
This message has been edited by FabR on 2022-05-25 23:35:47