Moderator Patrick_y interviews Mr. Naughty Nautilus, a nearly ten-year-old Nautilus who is daily-driven. How does he keep on looking so good? Mr. Naughty Nautilus shares his secret with us in this tell-all interview.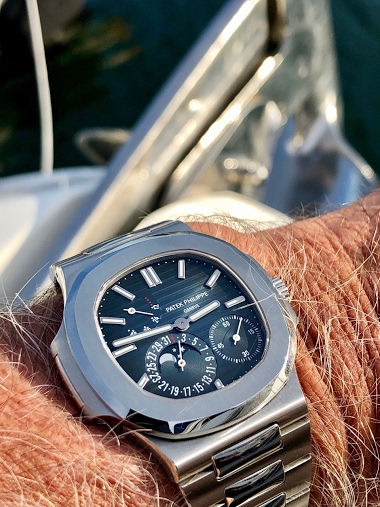 Photo credit: Bill - That's one happy looking watch!
Okay, after waiting for years on the wait list, buying multiple pieces over the years with your jeweler, and promising your first born child to your jeweler; your jeweler has finally delivered you a Patek Philippe Nautilus (or other Nautilus/Aquanaut model). You're ecstatic. Hooray! You now have the watch that everyone wants!
But having it is one thing, TAKING CARE OF IT FOR THE NEXT GENERATION is another important aspect! One of the most difficult things to do is to avoid major scratches on the watch, as the bezel of the Nautilus and Aquanaut models are very prone to scratches. All Nautilus and Aquanaut models have a polished bezel edge with a brushed flat surface. That polished bezel edge seems to be easily scratched. Do what you can to avoid scratching this part!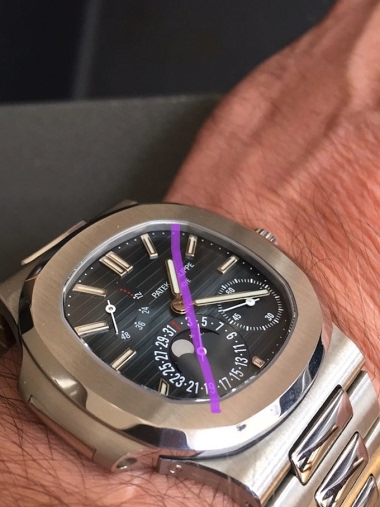 Photo Credit: GLau - There's symmetry even in the asymmetric 5712!
So I interviewed my friend's watch, Mr. Naughty Nautilus, a Nautilus watch that has been daily driven for nearly ten years! Here is some advice of what you can do to preserve your posterity's inheritance, I'll let Mr. Naughty Nautilus do the talking: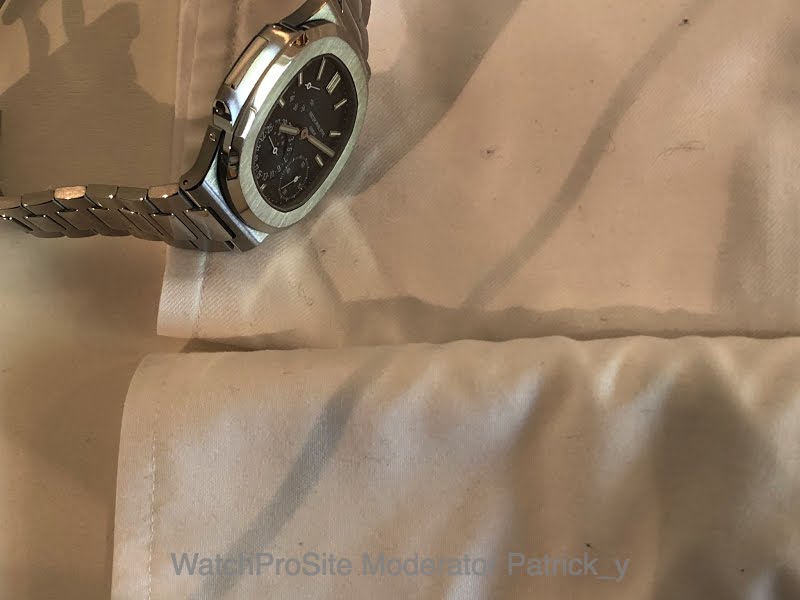 1. Keep your wrist covered with a clean long sleeve shirt. Shirts made of cotton and woven in a twill weave are usually softer and likely to be more gentle to the watch than shirts woven in a poplin weave. Generally, we like it when our masters avoid wearing shirts with materials that can be abrasive to me. I prefer TWILL over poplin! And don't forget to brush off the lint!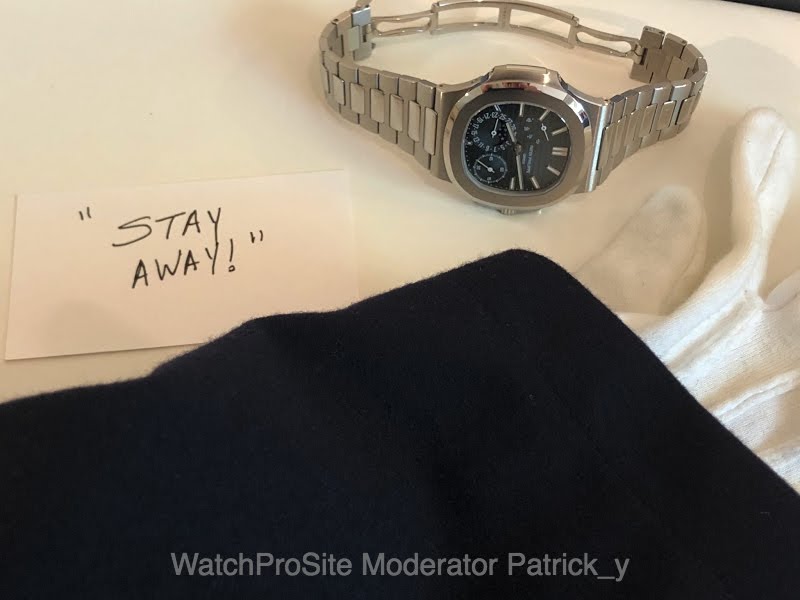 2. Jackets are usually quite rough to me. Jackets aren't often washed, and regardless if they're North Face nylon or Loro Piana cashmere, the cuffs of these jackets aren't usually perfectly clean. There are tiny abrasives in these jackets that are accumulated from the environment that can create fine scratches. If you wear a jacket, try to wear a shirt over me and a jacket over the shirt.

3. Ensure your clothing is clean, the dirt in clothes can rub on me and create a swirl scratch pattern. The cuff area of a shirt, sweater, or jacket is often one of the dirtiest areas, so be careful.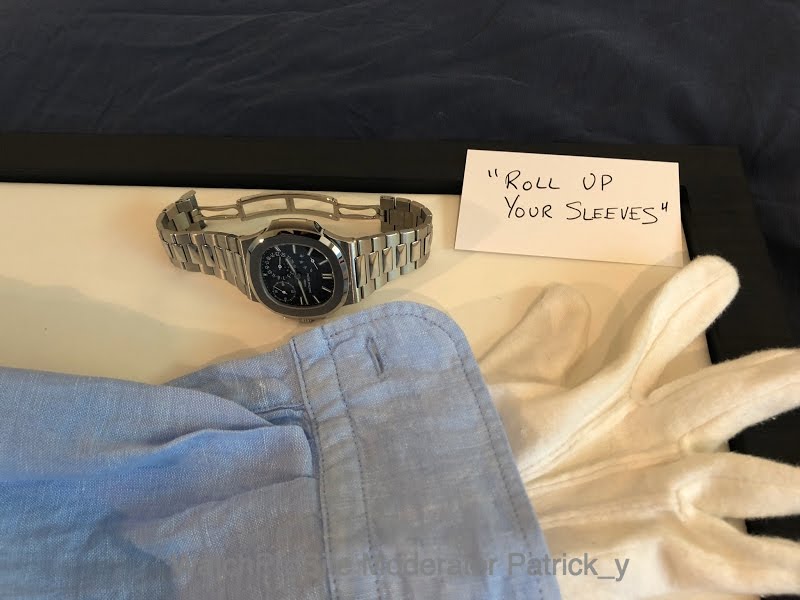 4. While my Nautilus brothers and I along with our Aquanaut cousin models look great with casual linen shirts in warm climates, linen's hard stiff fibers have the potential to scratch us sometimes. Consider rolling up your sleeves.

5. If you're on your boat and you wear your Nautilus/Aquanaut watch, try to avoid contacting me with parts of the boat or your surroundings. Wearing long sleeves can help; but probably avoid a linen shirt if you can. Boats and us watches have a tough friendship, the boom of a sail injures many of us watches every year.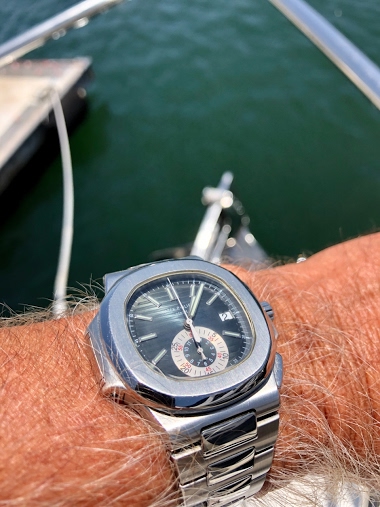 Photo Credit: Bill from WatchProSite - This lucky 5980/1A Nautilus enjoys boating trips with his master!
6. Avoid reaching with your "watch-arm" (the arm that wears the watch, most people's left arm). People reach into their shopping bags, handbags, or briefcases and end up scratching their watch. I nearly got scratched by Mr. Ferocious Fountain-Pen the other day! My master sometimes has close calls!

7. Doors and door frames are big watch scratchers, especially elevator doors. Be wary of doors! One of the most popular reasons why watch crystals are chipped is because of doors!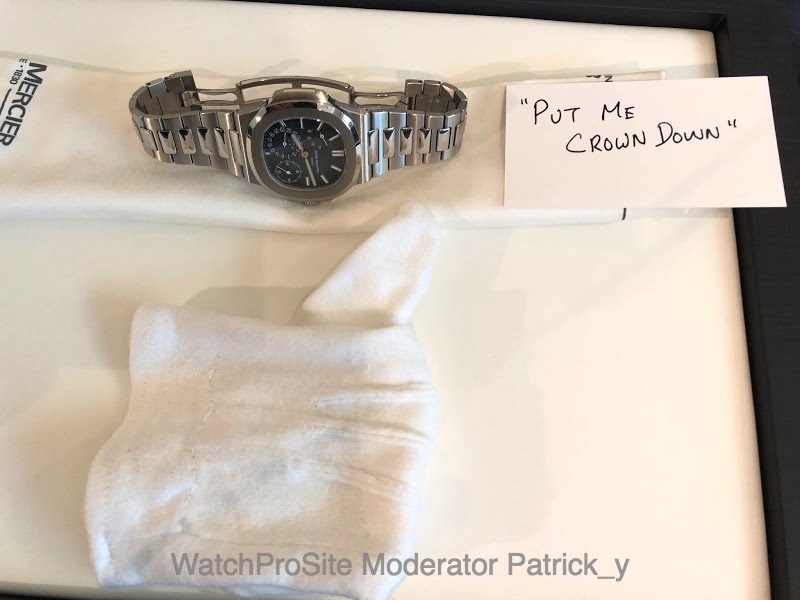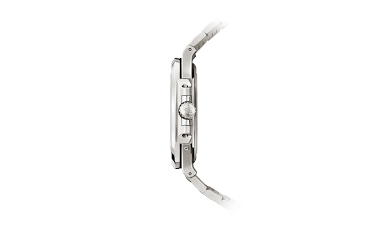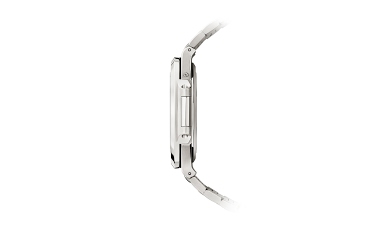 Photo Credit: 3 o'clock and 9 o'clock portraits of Mr. Naughty Nautilus are courtesy of Patek Philippe Geneva.

8. When setting me down, consider setting the me down on my crown, since the 9 o'clock side is a polished side of the case middle, a part that's not easy to replace and the crown can be easily and inexpensively replaced.

9. Never set me down on glass or marble surfaces, set me on a clean padded surface like a microfiber cloth. Clean or replace this microfiber cloth regularly!
10. Frequently wash your Nautilus or Aquanaut model to remove the gunk between the bracelet links. We like to be clean!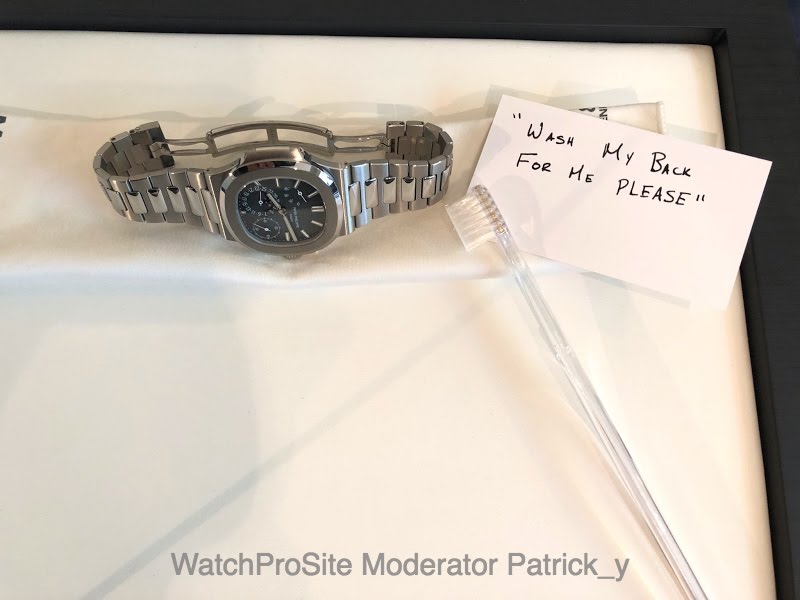 11. Sometimes you may want to use a soft bristle toothbrush to clean me. Be careful, use a new toothbrush, I have my master use one from Japan as it's a small brush head and it's extremely soft. Old toothbrushes may contain residual toothpaste, toothpaste has abrasives in it which would scratch me. Use a toothbrush with clean and extremely soft bristles. With a wet toothbrush, clean me from the BACKSIDE of the bracelet and the BACK of the case. AVOID brushing the visible sides and anything polished as the dirt on the toothbrush will scratch the polished surfaces. Throw the brush away. I don't reuse my back scrubbers!

12. Metal computer keyboards are a frequent culprit of scratching your watch! An Apple executive once told me he was faced with either taking off his Nautilus and putting it on his desk (and risk losing said Nautilus) or just wearing it and living with the scratches. He wisely chose the latter. I wish my brother good luck with that metal keyboard!

13. Keep me away from speakers and strong magnetic fields! I'm allergic! Also keep me away from bracelets, I don't like neighbors that may scratch me, I like my space!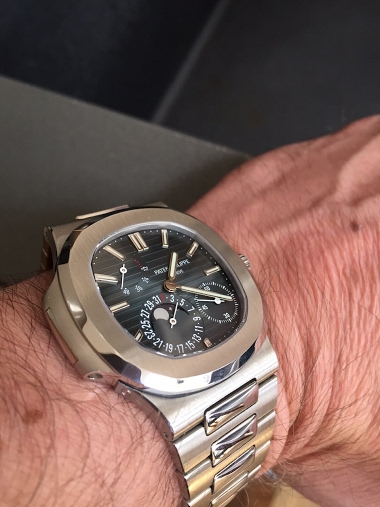 Photo Credit: DP1 from WatchProSite - This Nautilus is Three Years Young and still looks great thanks to a careful owner!
14. I may be a sports watch, but I don't like rough sports and golf makes me dizzy. I'll take my Paid-Time-Off on a sports day. I'm on PTO right now, that's how I can do this interview.

15. If you do get your prized possession scratched, don't despair! There is some good news… Many Nautilus model's bezels can be replaced (the bezel is a separate part from the case). After about two polishes, the bezel looks visibly distorted. Thus, the bezel should be replaced. Our spare parts are not inexpensive, the bezels are already thousands of US dollars in steel, the gold ones cost multiples more! Unfortunately not all our Aquanaut cousins benefit from having an easily replaceable bezel.

16. I have been worn almost daily for nearly ten years and I still look great! It isn't easy to look this good but it can be done! Just follow all the steps above.
On behalf of WatchProSite, I'd like to thank Mr. Naughty Nautilus and his owner for taking the time for this interview. We appreciate his advice! And happy upcoming birthday to Mr. Naughty Nautilus!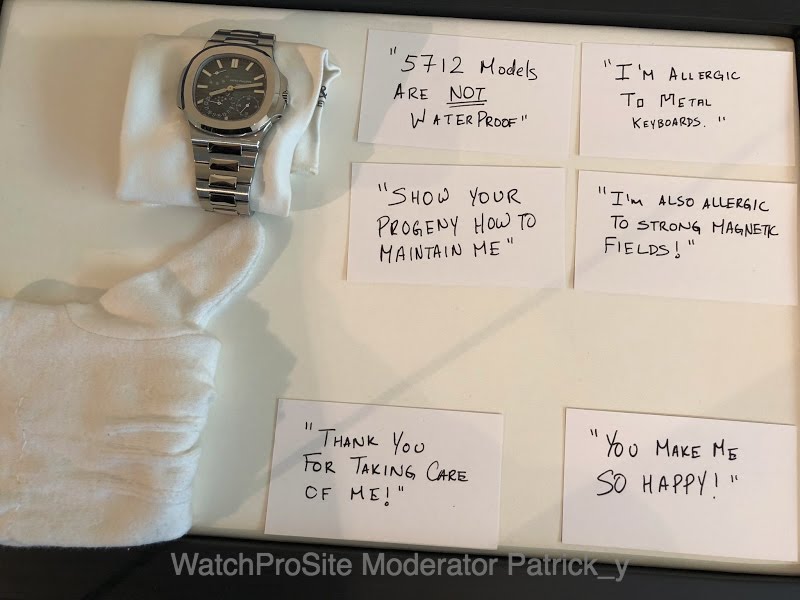 Caption: Mr. Naughty Nautilus has a few more messages left for us...