I shared the story of my Rolex Air King 116 900 several times. How I almost bought it, then how I bought it, how it was stolen to me two weeks after, and how I was gifted it due to the incredible generosity of this community of ours.
The link is here:
This is a special watch to me. First of all, because it was love at first sight when it was unveiled in 2016. Its dial was a revelation for me. Some will still say it is messy, quirky, weird, busy, I for one would describe it as original, young, fresh, mad, special, full of life, with its blend of numbers, colors ( green and yellow ). The brushed bracelet and the thin lugs, compared to the models using the " maxi case " are a big plus for me, too.
Moreover, it is a Milgauss, with its soft iron case and its ability to resist to magnetic fields up to 1000 Gauss, which is really useful in the magnetic environment we live in ( Cell Phones, Lab Top computers, Loudpeakers, even hairdriers! )
Then because if the personal story which links this watch to me, of course.
I would also say that during these two first years of common life, it is a watch I brought with me everywhere, during summer holidays, business trips, and so on.
I can tell you that the more I wear it, the more I like it. And it is one of the watches I wear the most. It is a fearless watch, you can swim with it, have some beach time, it doesn't fear water nor sand. There are some hairlines on the bezel, they are part of its charm. A real tool watch, for me.
The kind of watch which always brings a smile on your face.
Here are some unpublished pictures, to celebrate this second birthday.
In Valencia, where and when I bought it first: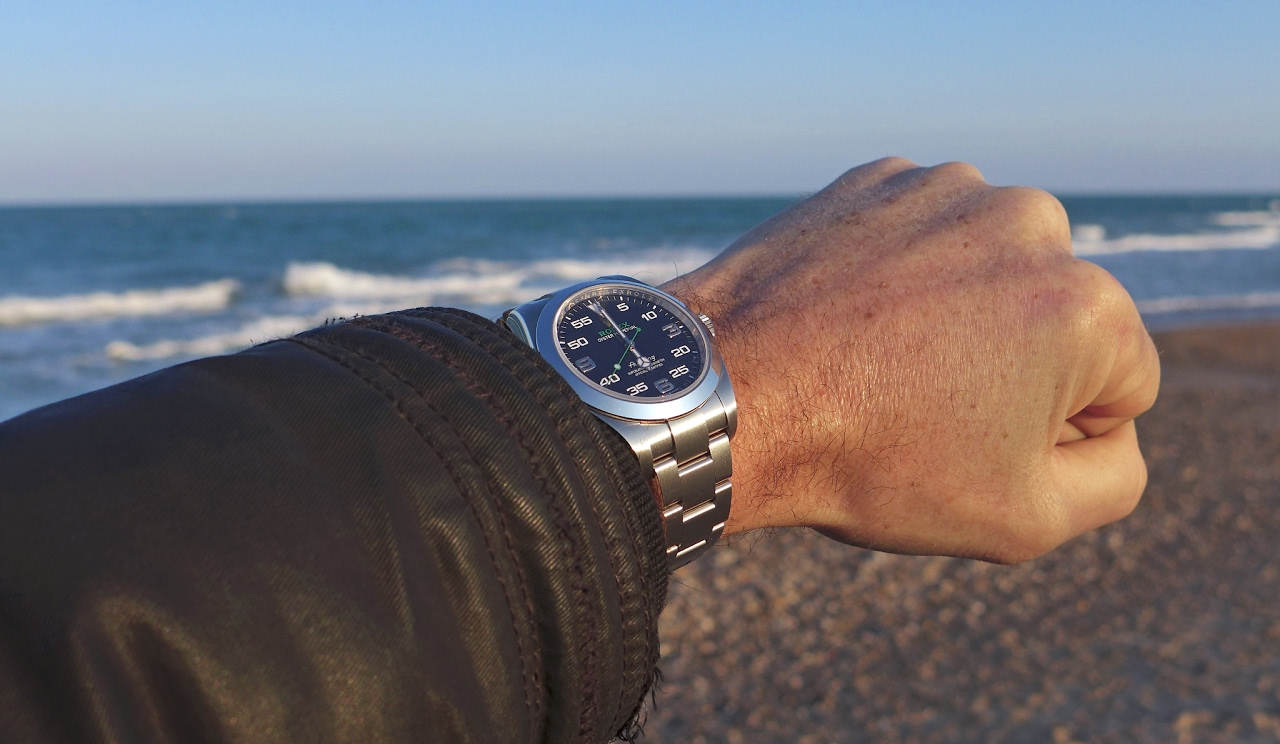 In Morocco, August 2018: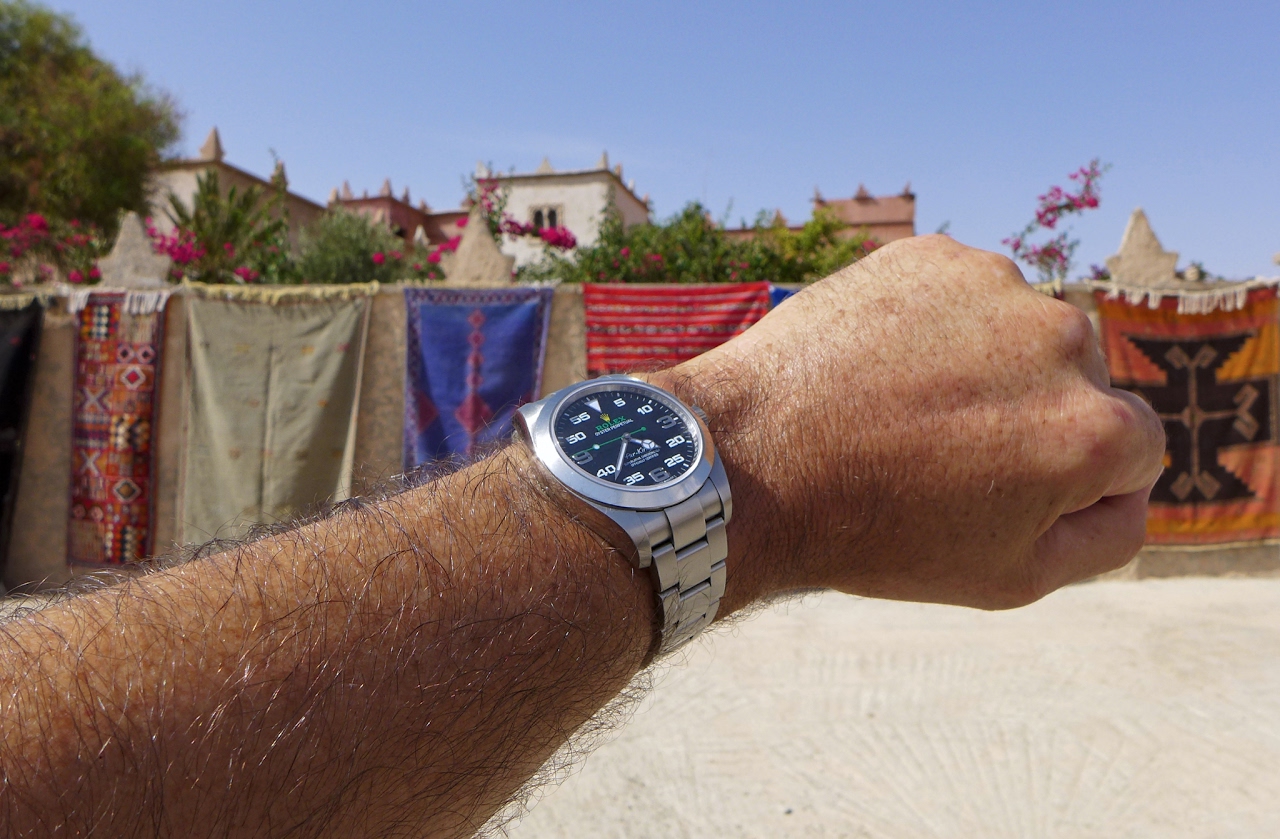 In September 2018 during a week-end with the daughter.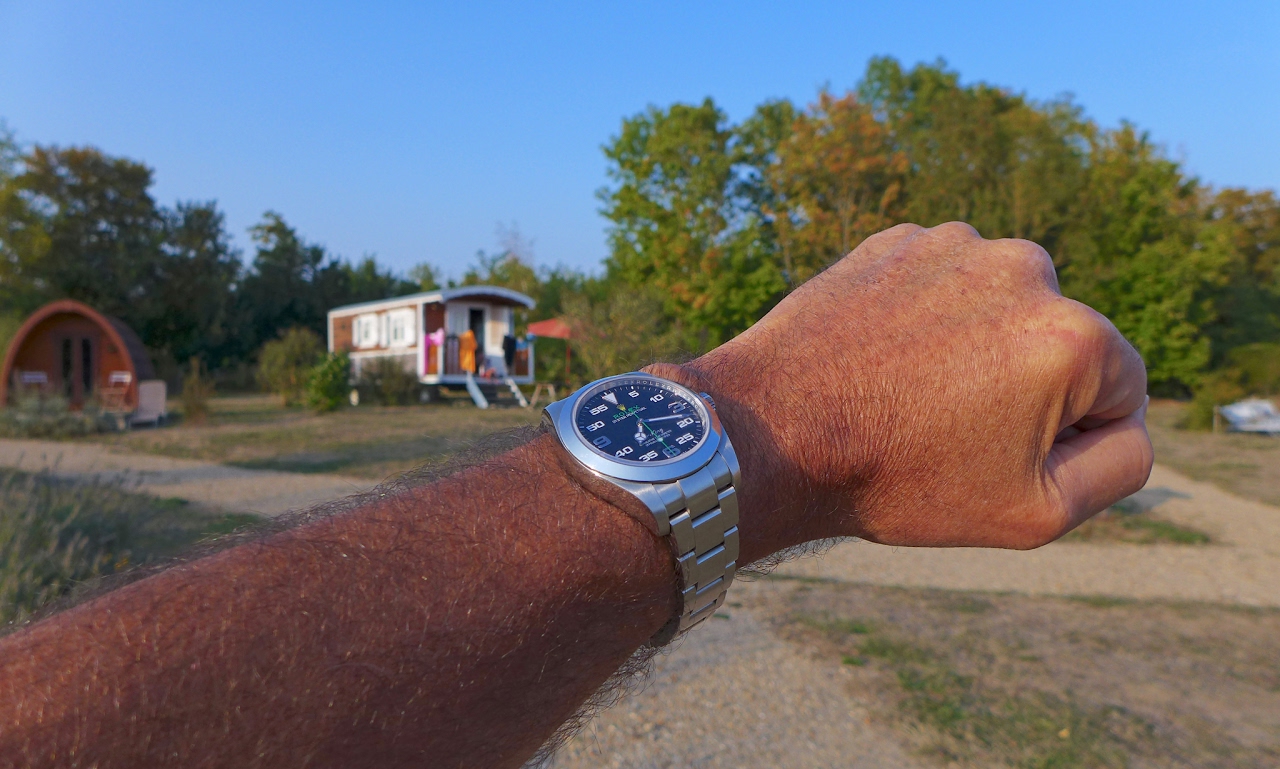 In Corsica, last summer: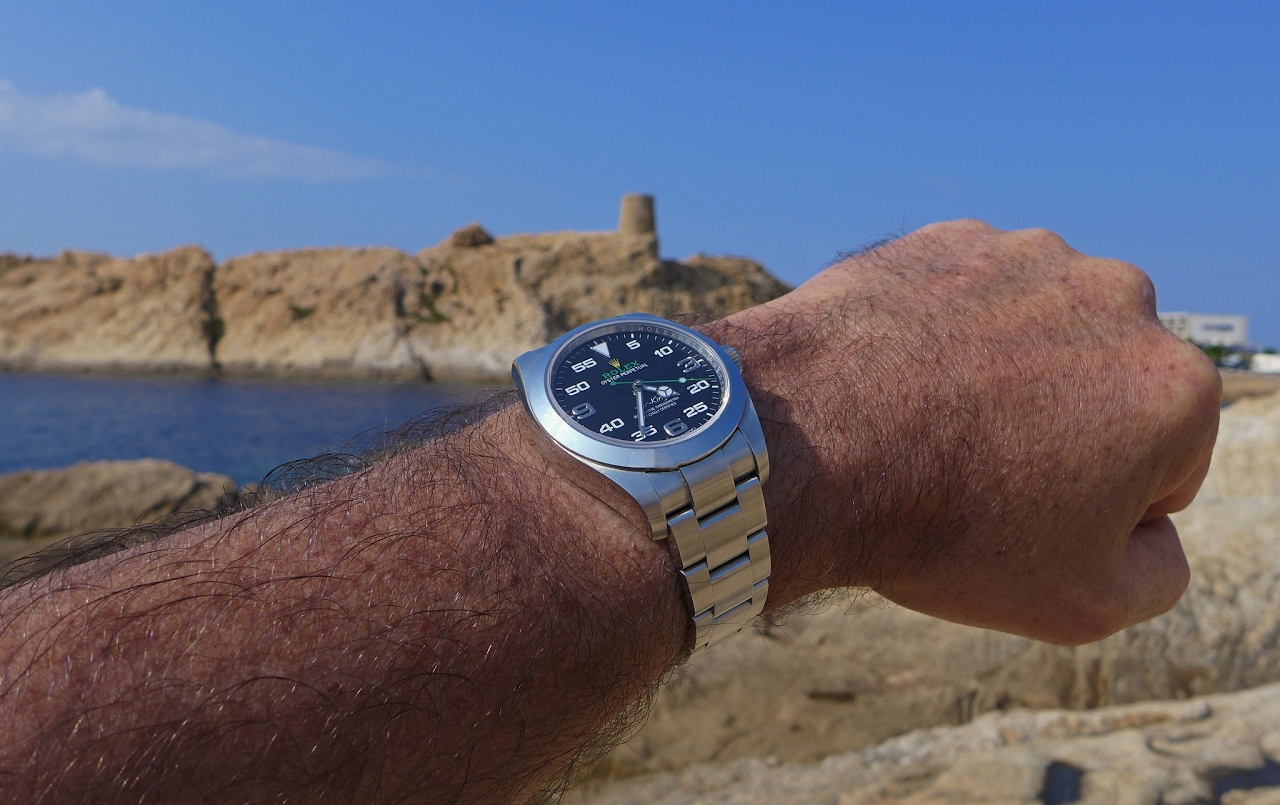 During a business trip, in the Volvo P1800.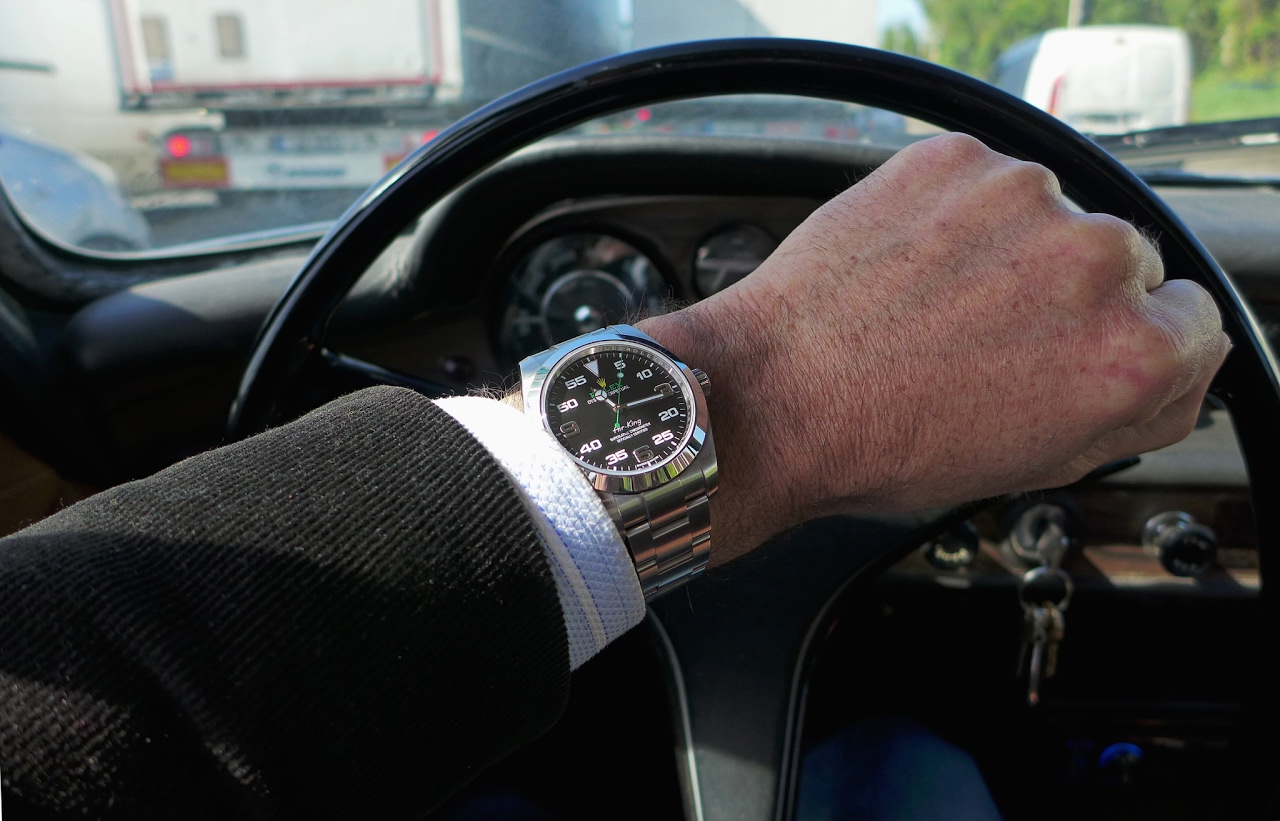 A Star among the Stars, not because it is exceptional from an horological point of view, of course, but because it is really dear to my heart and to my daughter's heart.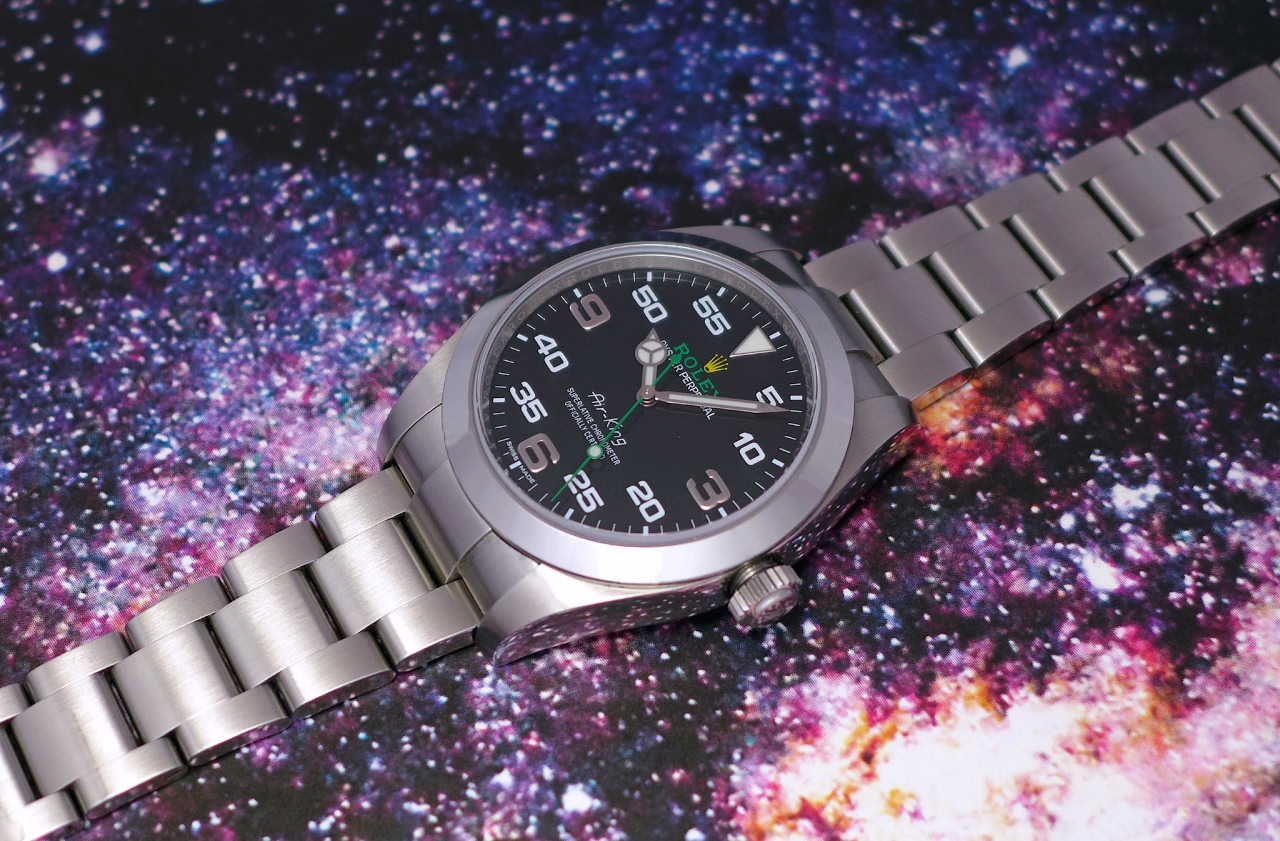 Two years after, the love affair is stronger... Is everything perfect? No... For example, I would have preferred to have all the painted minute markers luminous. Indeed, only the triangle at 12, the seconds, minutes and hours hands are luminous, which is a bit meager, in the darkness, in terms of legibility. This is may main concern. I would also have liked a slimmer bezel... But it is nothing compared to the pleasure and the satisfaction this watch offers.
And it seems that more and more of us are falling under the special charm of this Air King.
Long Life to the King!
Best,
Nicolas