During my stay in Valencia, I could visit a Rolex Shop and, lucky me, they had the Steel Daytona with the ceramic bezel, in black.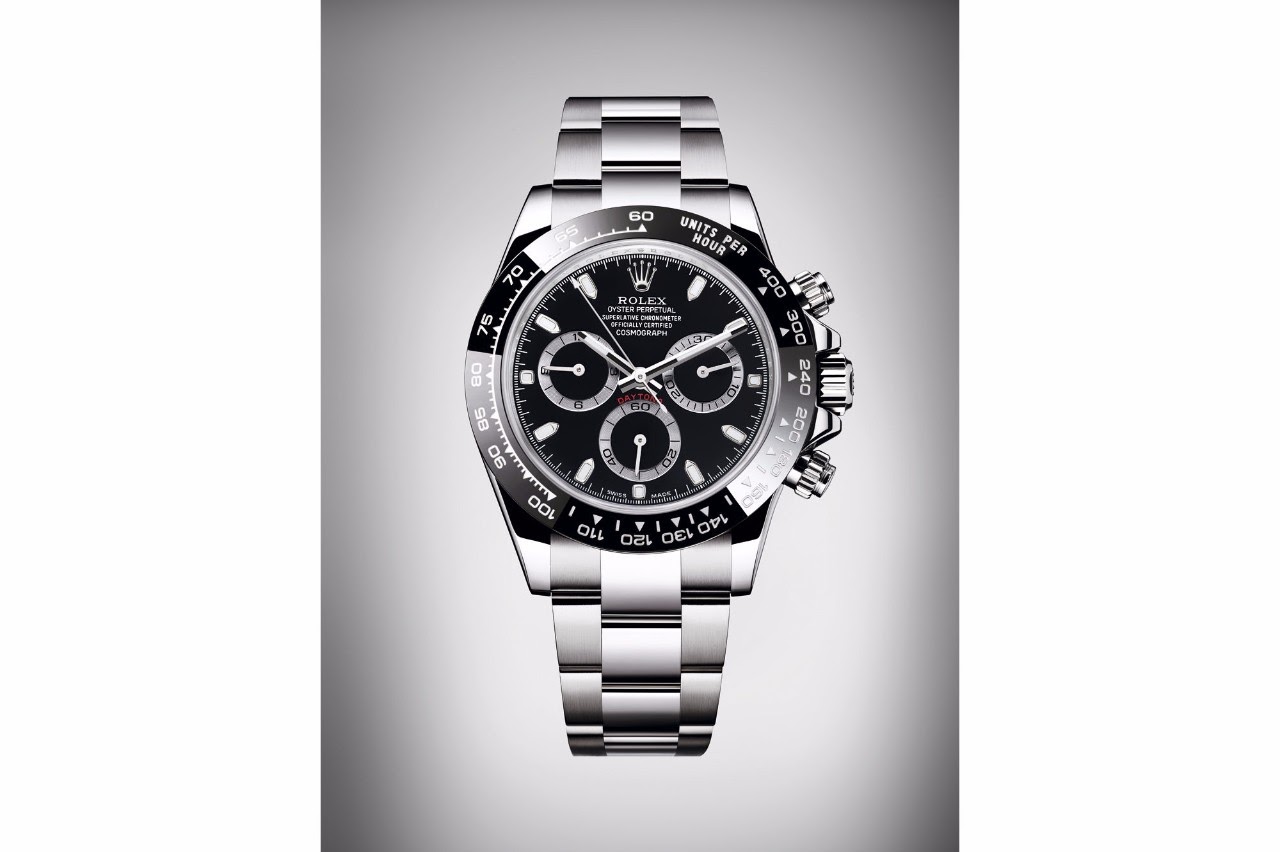 Then, in another Rolex shop, I could see the white dialed brother: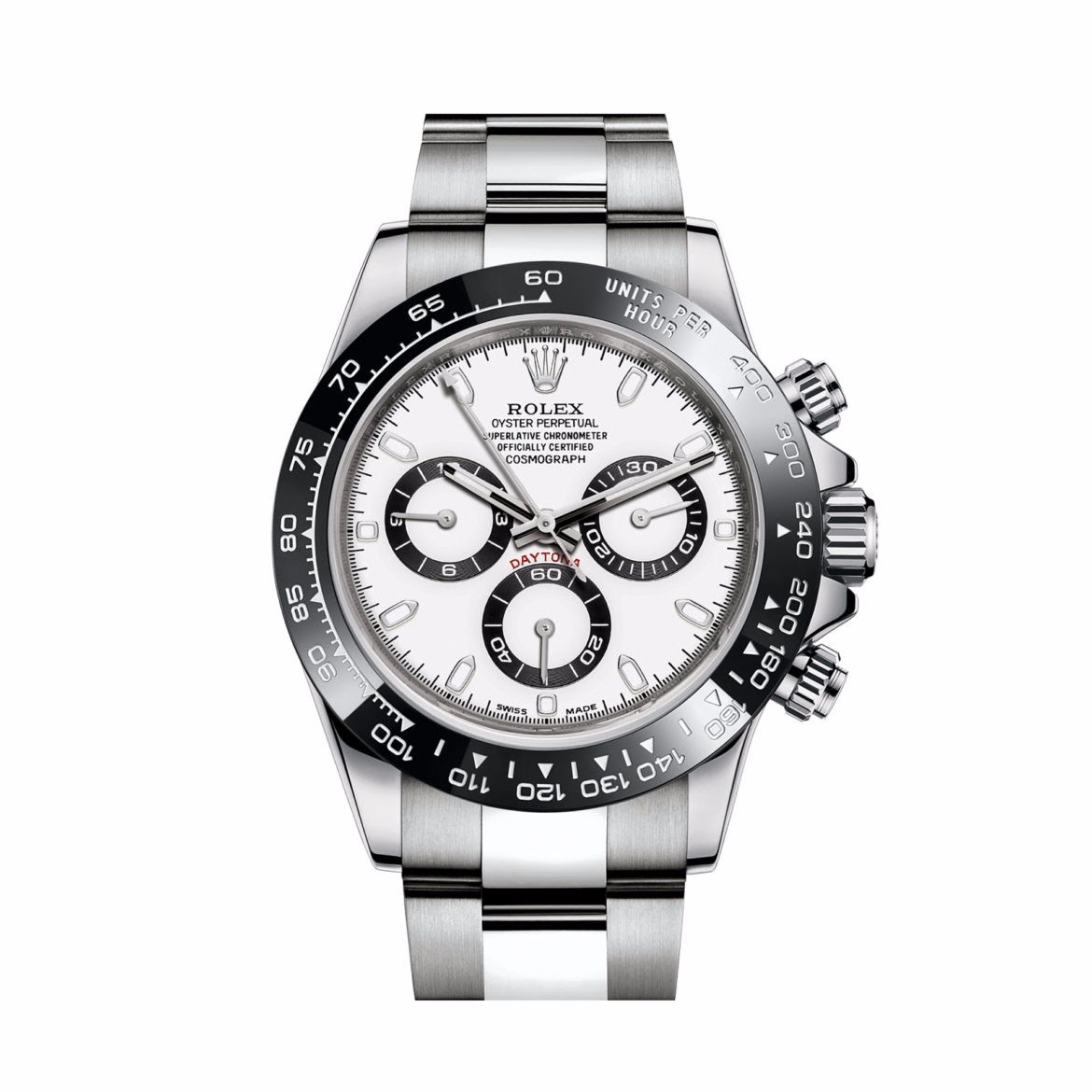 Finally, I could compare both of them, in the metal.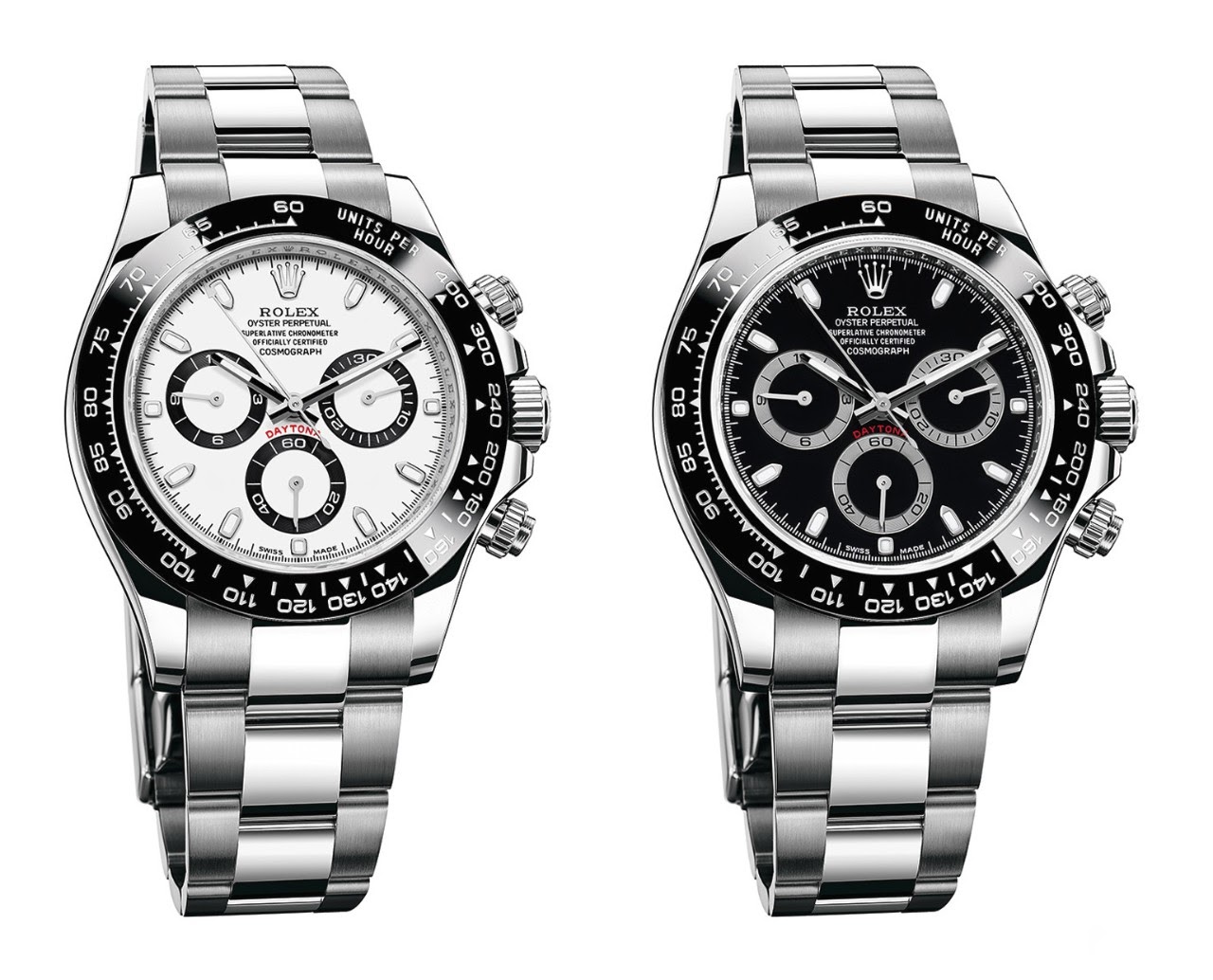 On pictures, I was not able to say which one was my favorite. I had a slight preference for the white, I must say, but the black pleased me, too.
In the real, that is another story... For a small but important detail, at least for me: The ring of the subdials.
The white dialed version has a strong and neat contrast, due to the black rings of the counters, while the contrast on the black version is more, way more subtle. The rings would have been white rather than silver, my dilemma would have been cruel.
I find with the black dial what I didn't like on the 116520 " black ", these rings...
While the white 116500 LN caught my attention, and most important, my heart.
Yes, I fell in love with that one. At an unexpected level.
The Daytona Zenith 16520 remains my favorite, but the 116500 LN White will be a very good second Daytona, for me.
I used to say that the 16520 was a " best of both vintage and modern words ". The 116500 LN white goes farther, with its black ceramic bezel.
Before judging a watch, it is mandatory to see it in the flesh. This Daytona reminded me this platinum rule.
I am so convinced that I know I will have it, one day.
I wouldn't bash the black, though. My thoughts reflect my own tastes. As previously said, some pure white sub dial rings would have lead me to consider it, as well. Because the black dial is strong looking, but it lacks contrast, from my own point of view.
Best,
Nicolas