October 2008 / October 2018. 10 years spent together.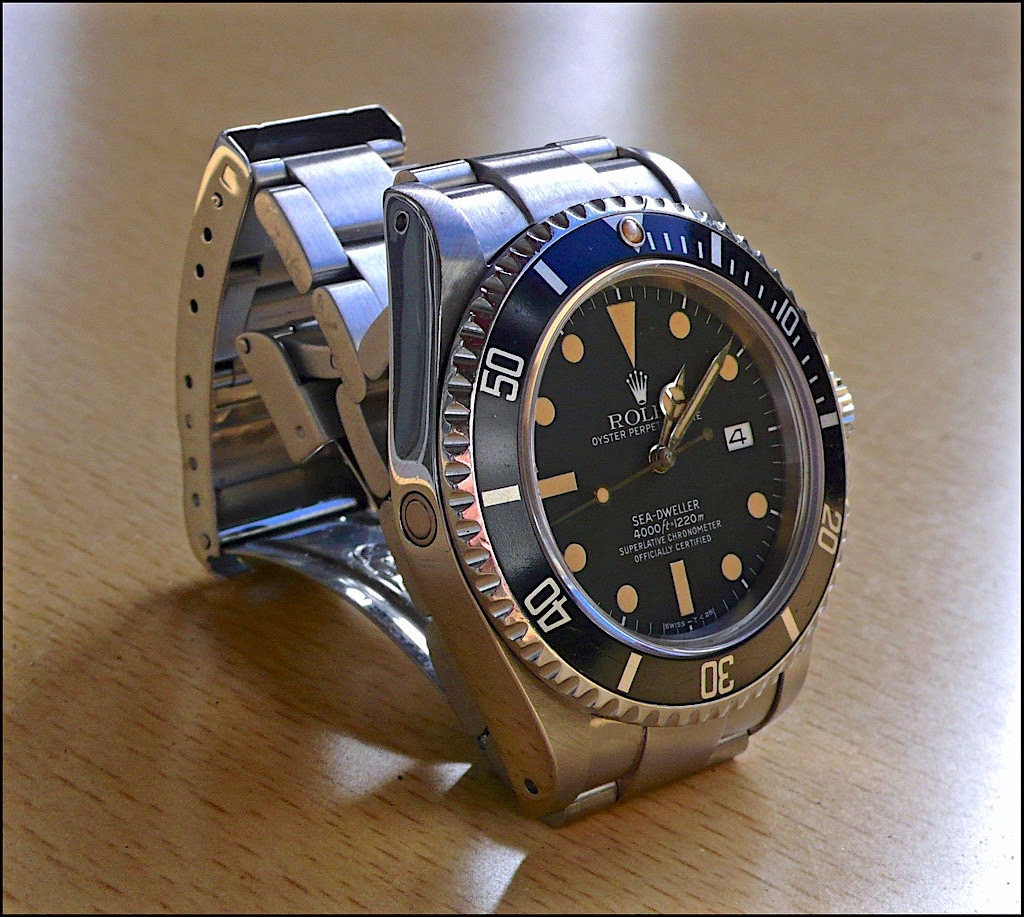 The Rolex Seadweller 16660, aka Triple 6, was my first and still is my only Seadweller.
I was always running after a nice 1665, Double Red or Rail Dial, but I could never find nor fund it. Those I saw for sale always came at the wrong moment for me, even if I don't desperate finding mine, one day.
The 1665 Rail Dial: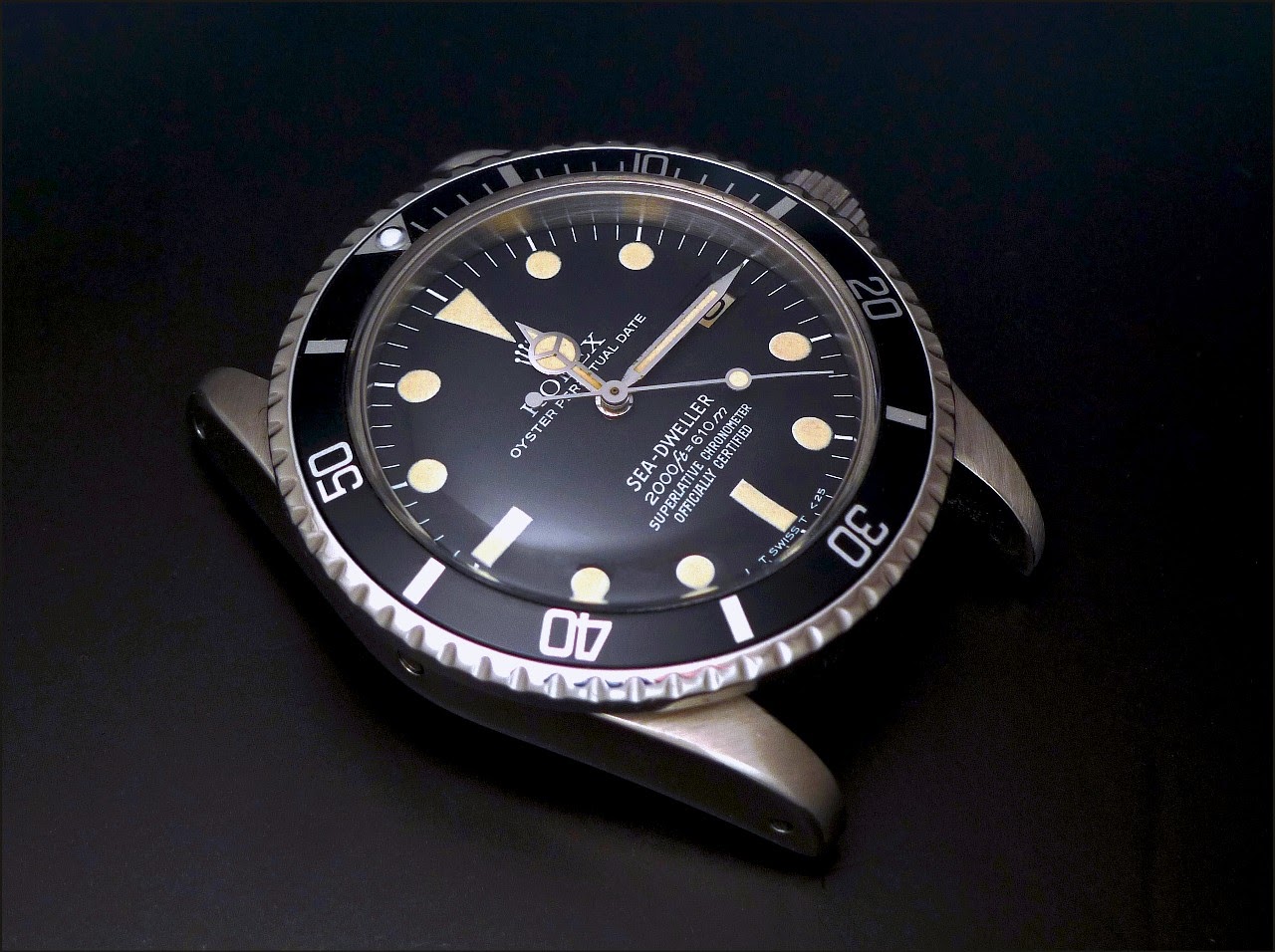 The 1665 Double Red Chocolate dial,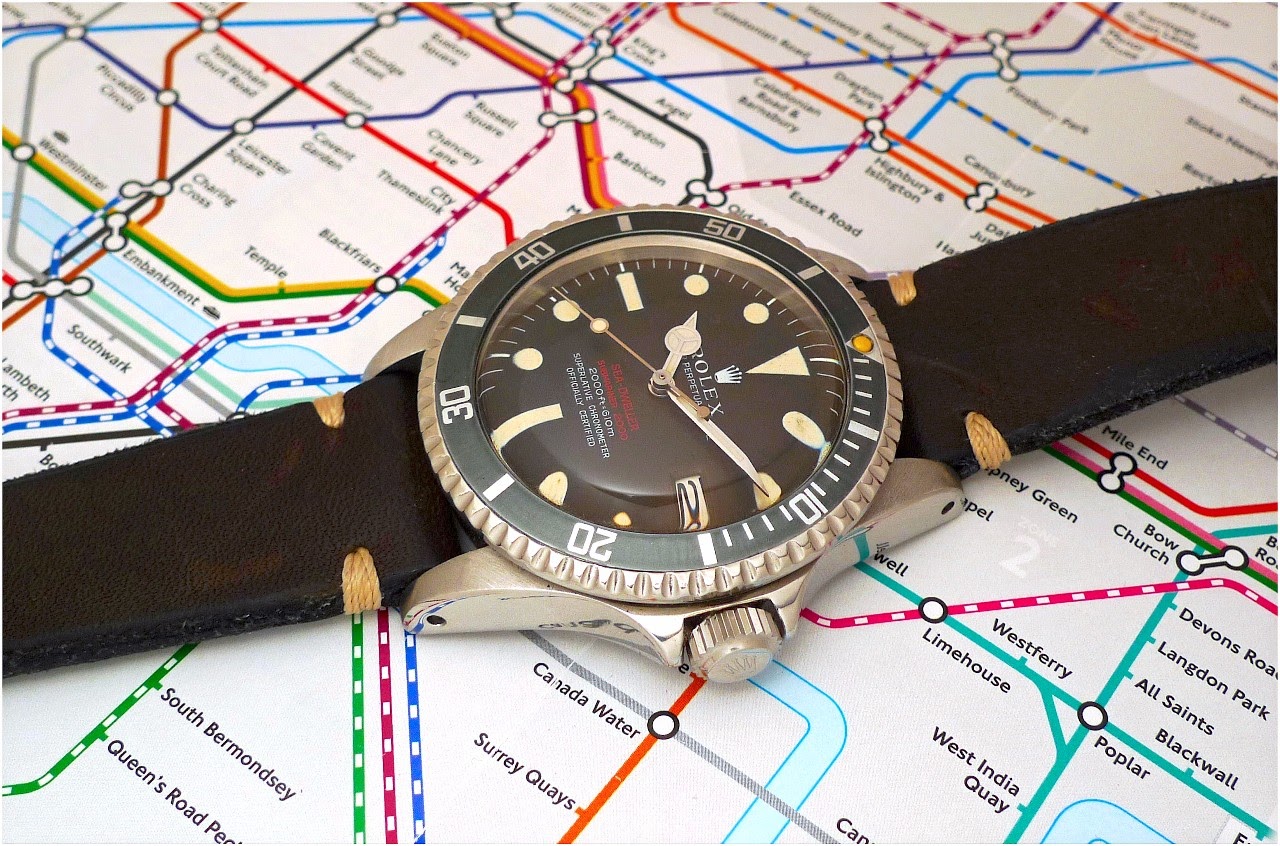 The " Triple 6 " is far from being a second choice, though. First of all because I have a soft spot for these transitional Rolex ( 16660, 16550, 16750, 16760, 16800 / 168000 ), as they represent the best of both vintage and modern worlds.
Exit the sensual super domed plexy, welcome to the flat sapphire glass, but the painted tritium indices and hands are still here. And, if you check its water resistance before summer, you can go and swim with it, what I wouldn't dare doing with a 1665.
Then because they develop a characteristic patina, on quite a lot I've seen. Look at Joe's specimen, isn't it marvelous?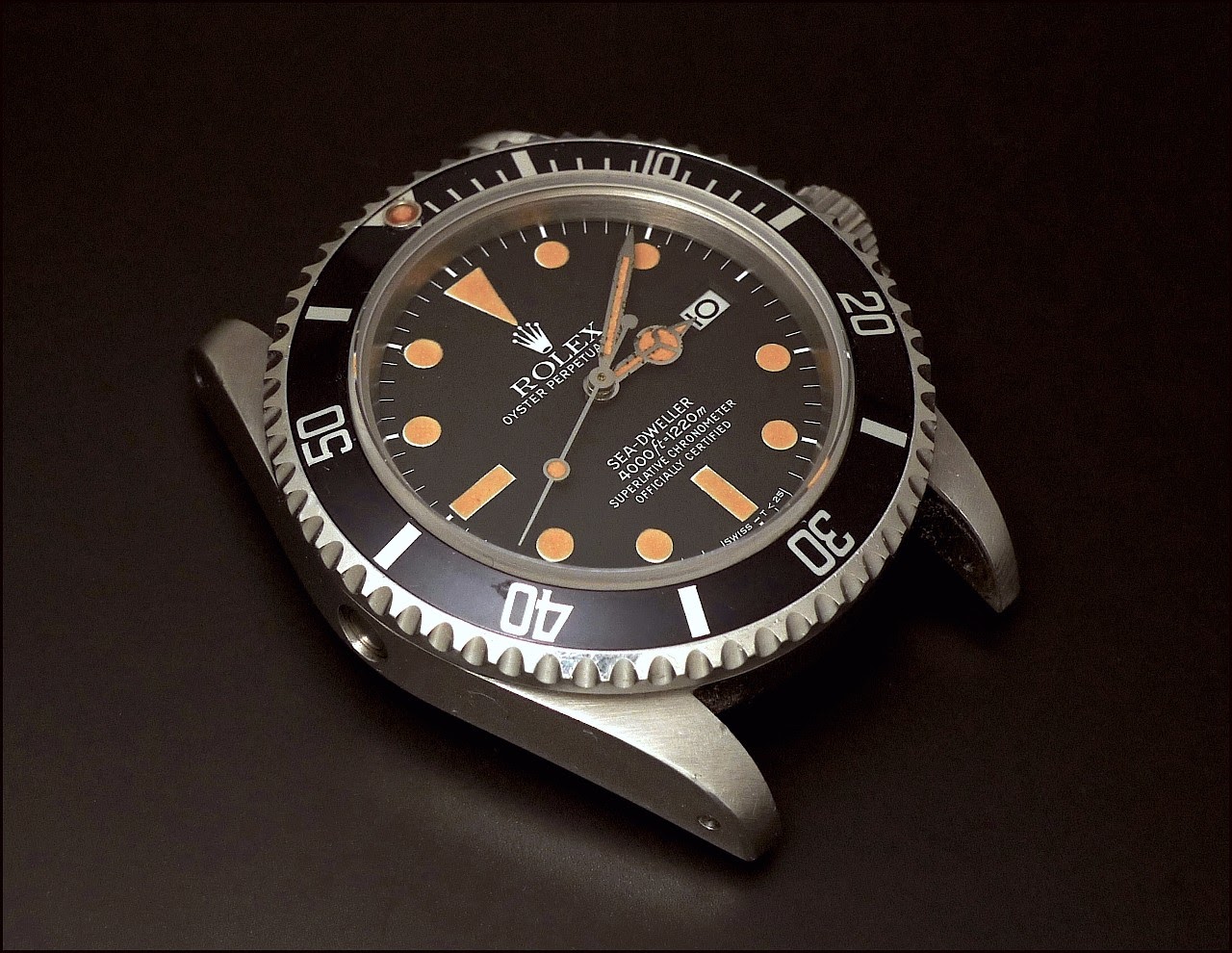 And, last but not least, because they have soul, and an indisputable charm.
Mine has been sold in 1988, but was born some 5 years before. The condition is superb, the patina just my taste, and, cherry on the cake, with its box and papers.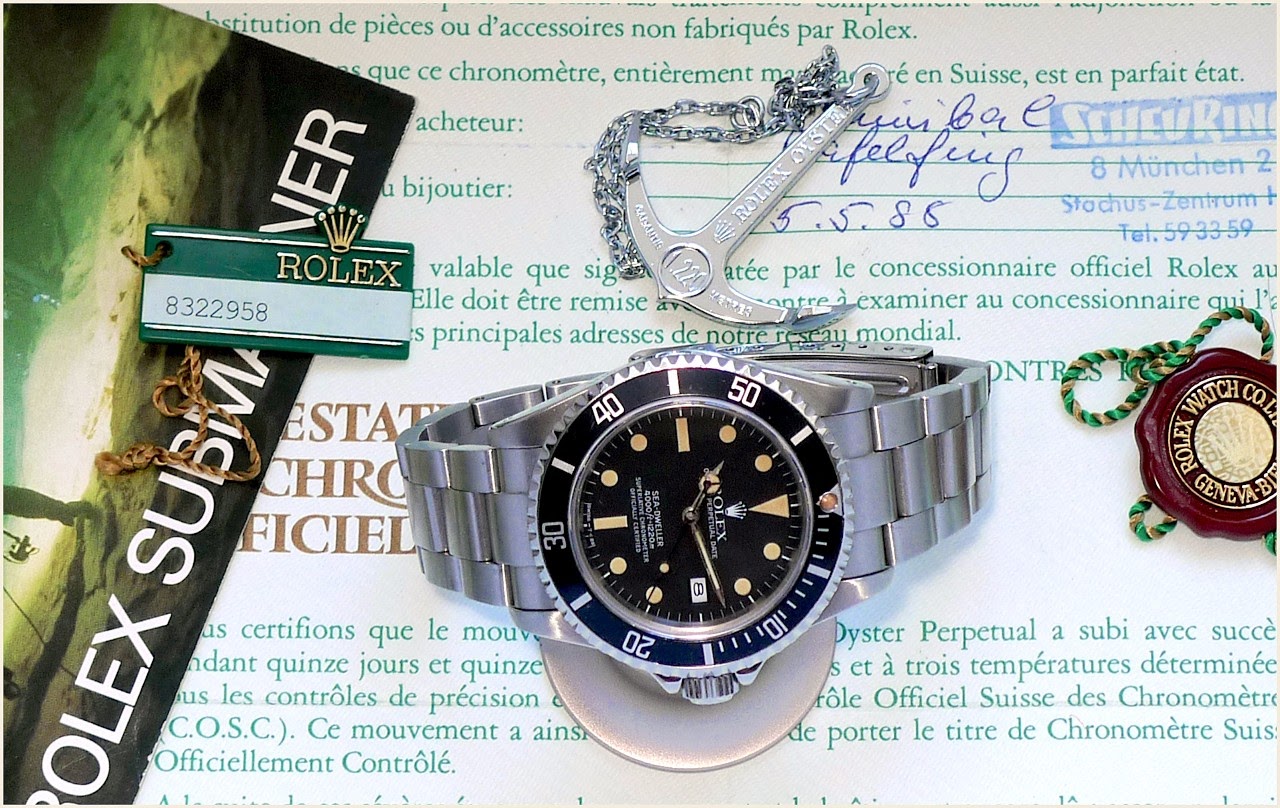 This is not the Rolex I wear the most, as the competition is cruel with the jewels of my collection ( 6542 / Tudor 7924 Big Crown / 1675 / 6610 ), but each time I wear it, I feel its cool factor. And it stays on my wrist for quite a long time.
The issue, or the interest, of the Rolex Seadweller 16660 is that you can consider a collection in several ways: You can dig deeper in the Transitional family, you can add a 1665 and, why not the Seadweller 50th Anniversary or a James Cameron, or you can stay with the 16660 only, in a collection of Submariners, but this last way is illusory as once you are under the magic spell of the Seadweller, you want more than only one, even though it is a " Triple 6 ".
Here are some fresh pictures to celebrate its 10th birthday in my collection: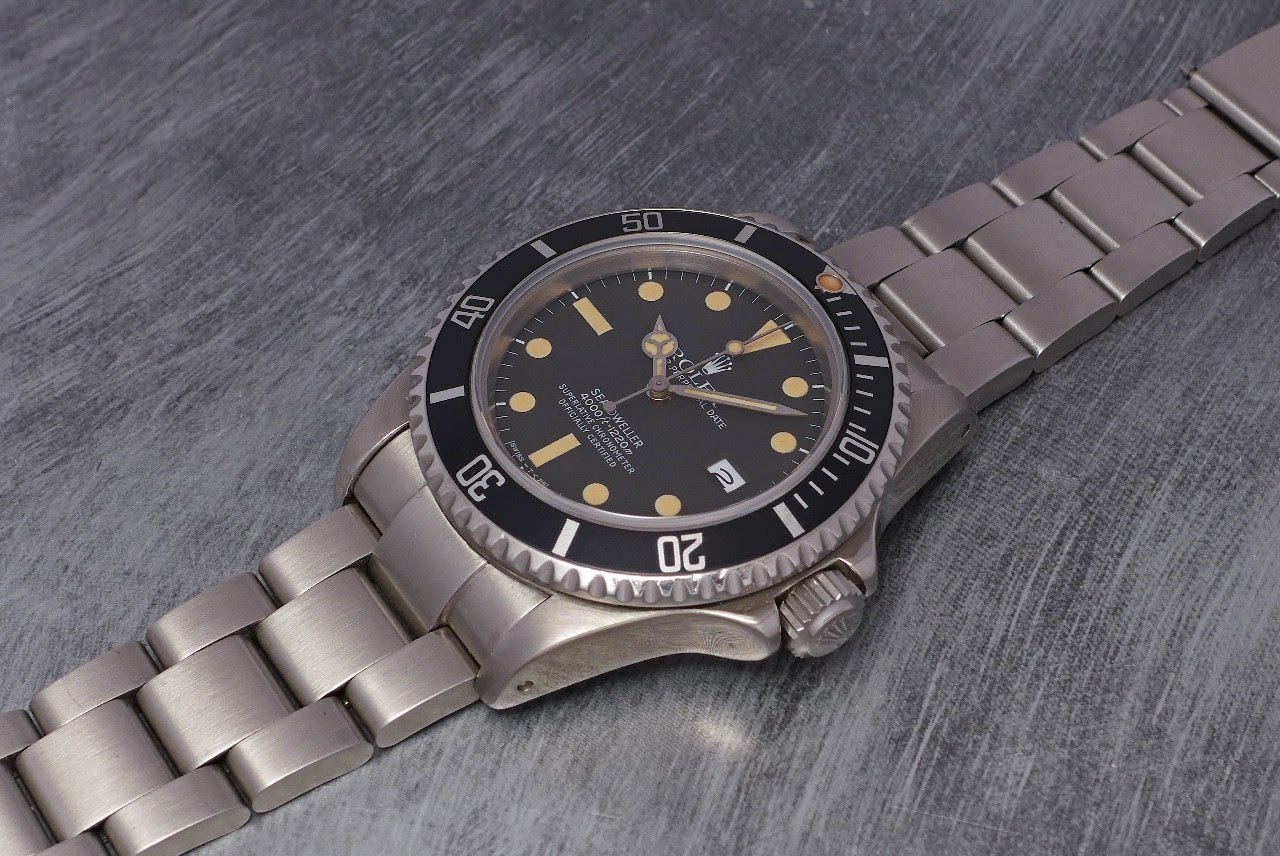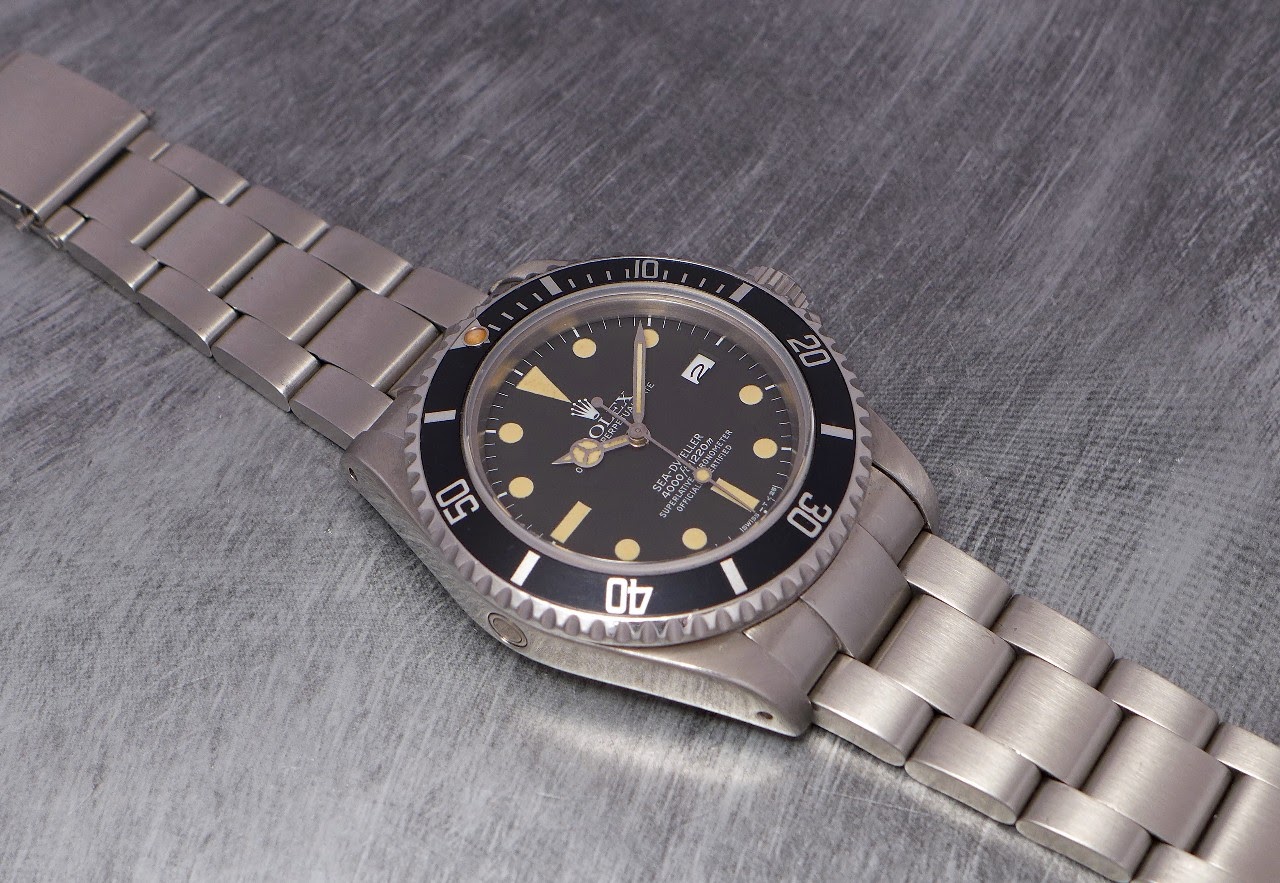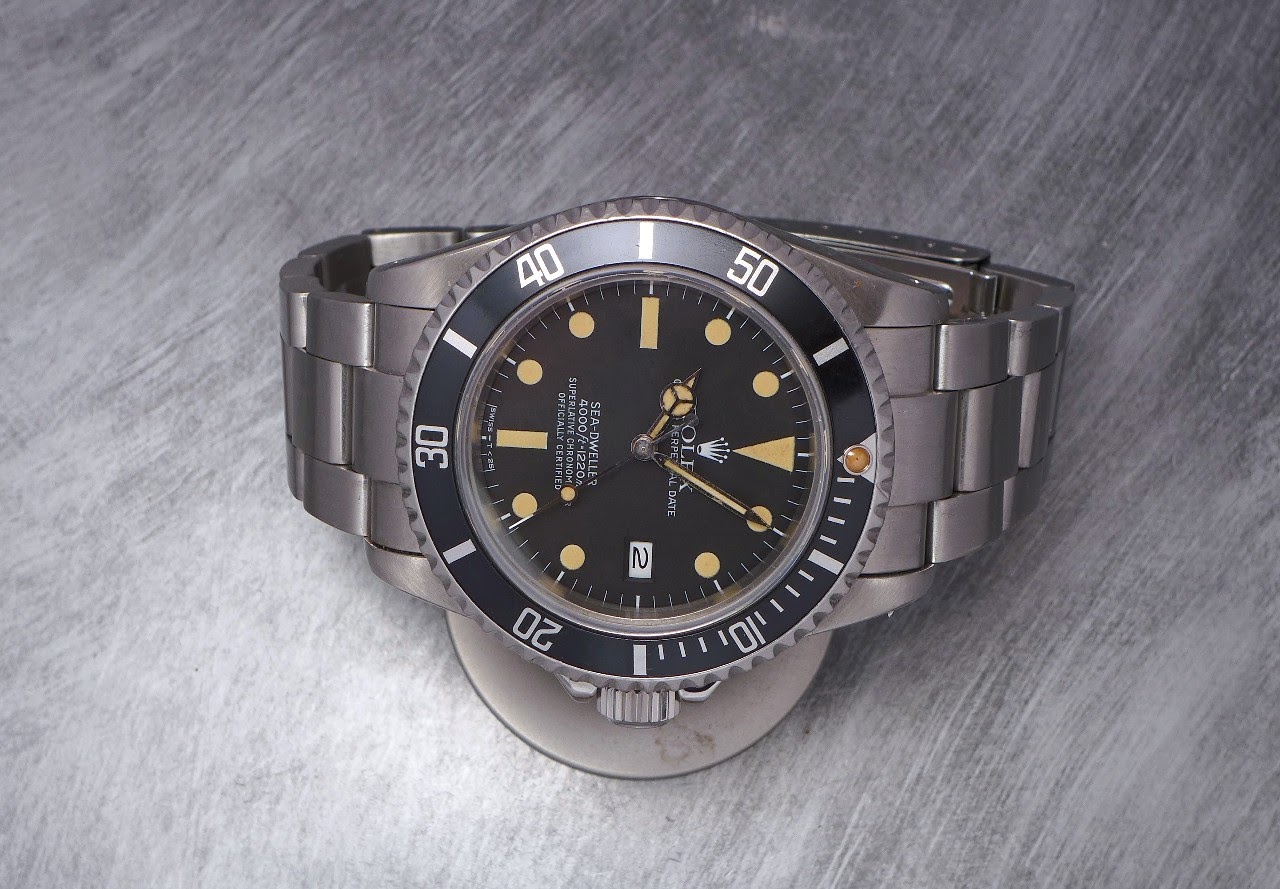 In the meantime, I am enjoying mine a lot, and these ten last years were spent at the speed of light!
Best,
Nicolas