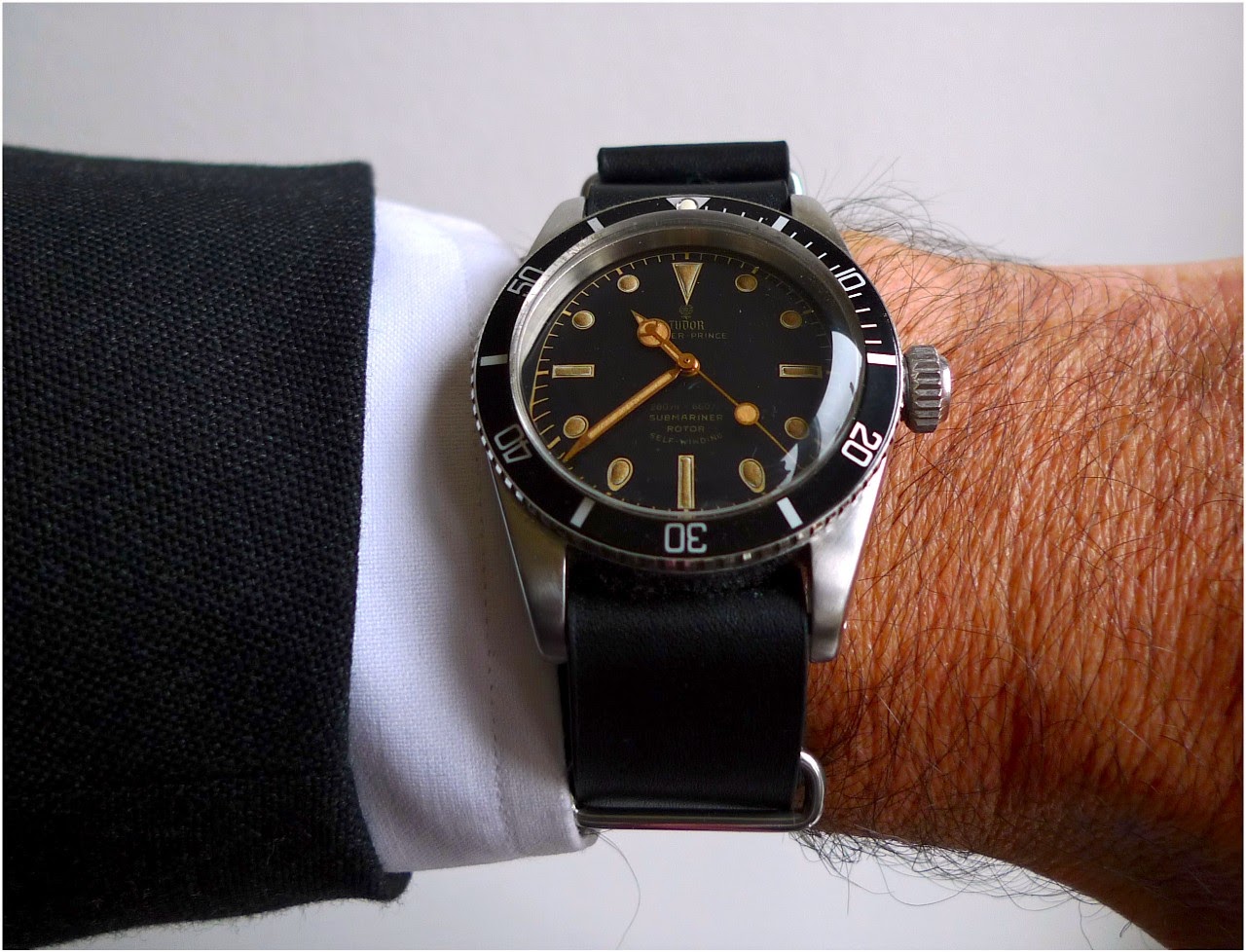 I found the very first pictures I took when I finally convinced the owner to sell this Tudor 7924 to me. And immediately, the feelings resurfaced and also the story behind it.
I remember how I harassed him for months before he decided to let it go. And how excited I was to finally get it! Can you imagine? There were not that many made, in 1958, which is the only year of production, in the last quartal, moreover. Some say that only 200 were made, I rather think 400 or 500 is more correct, and much less all correct are still alive, nowadays. And I just managed to get one of these holy monsters! I did it!
The pictures of my 7924 in October 2010: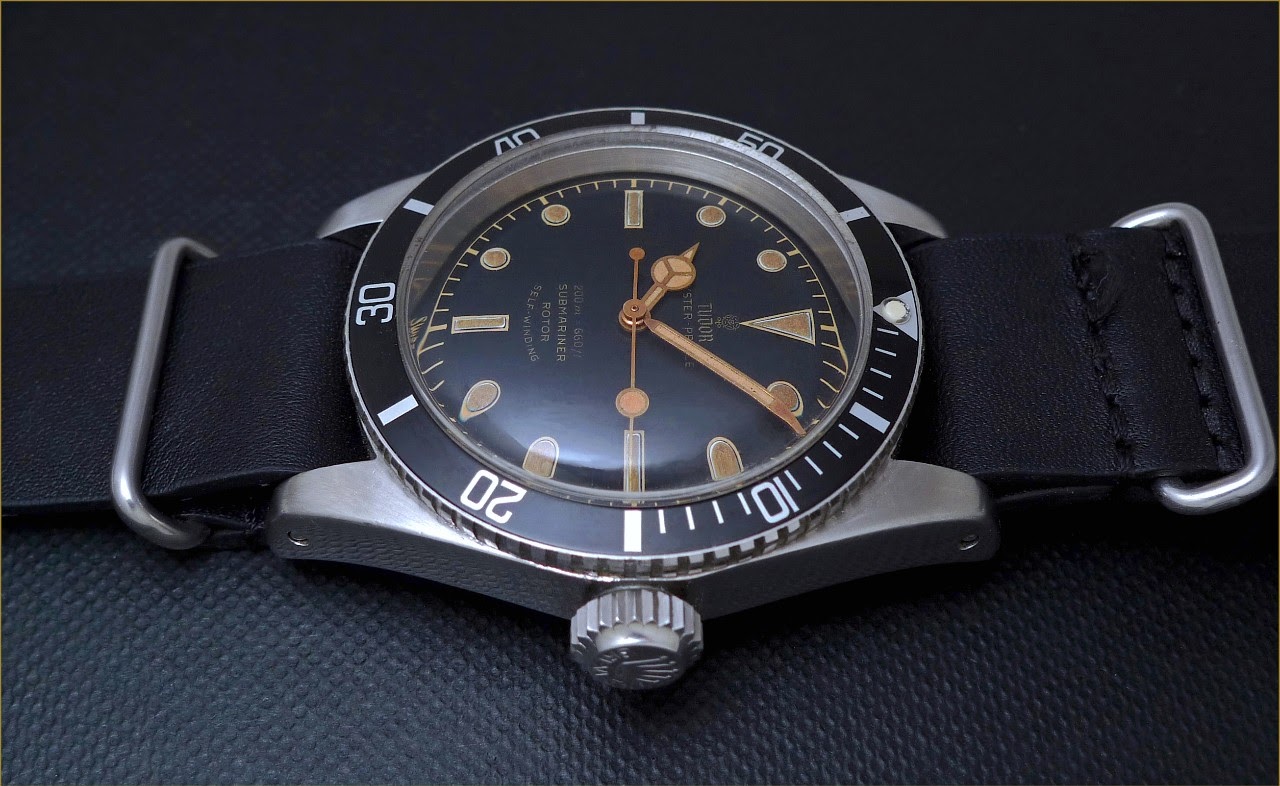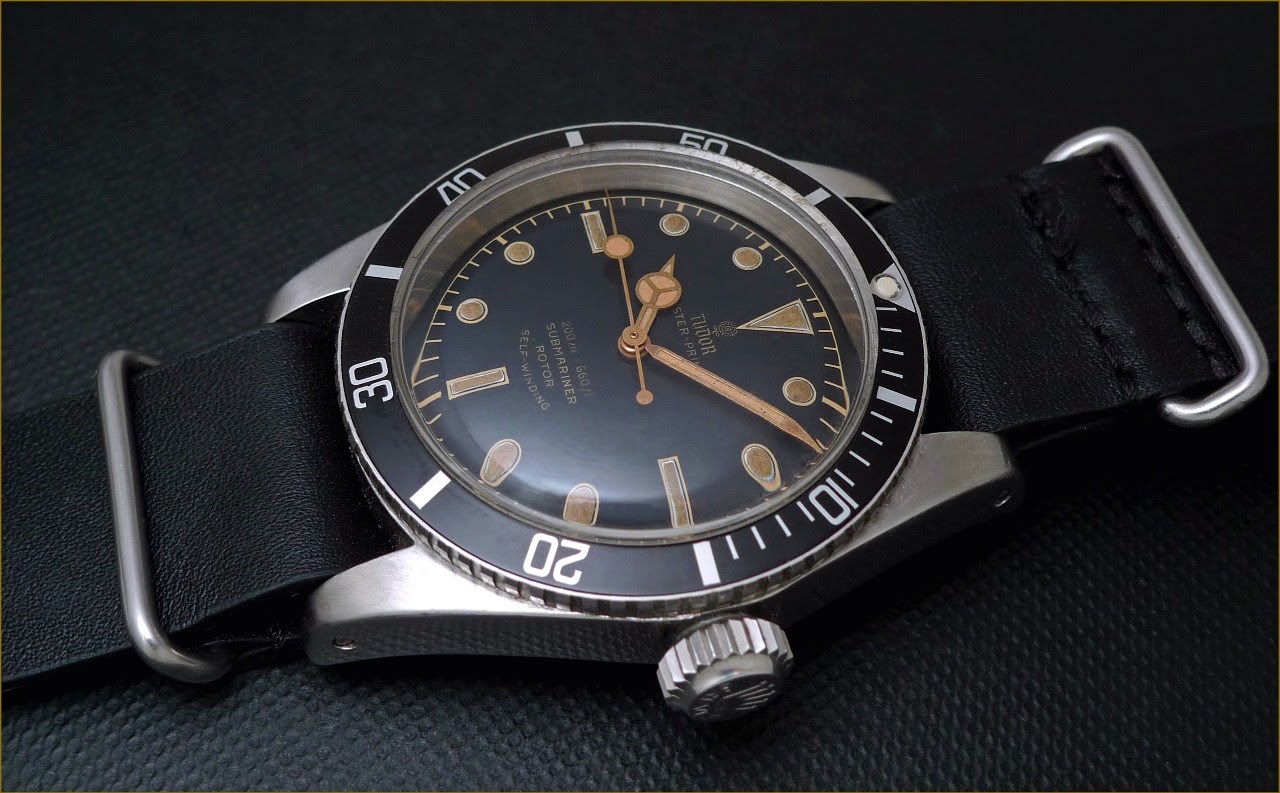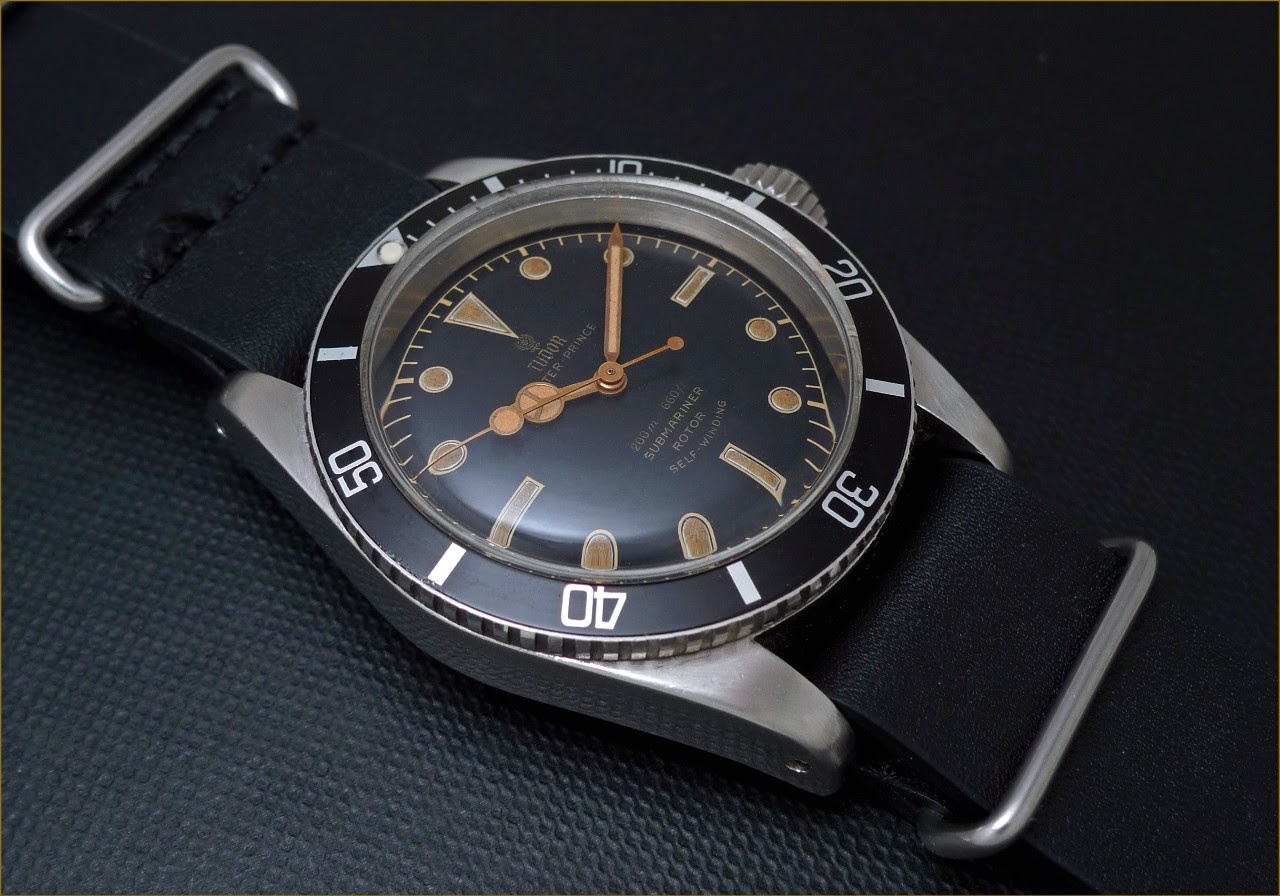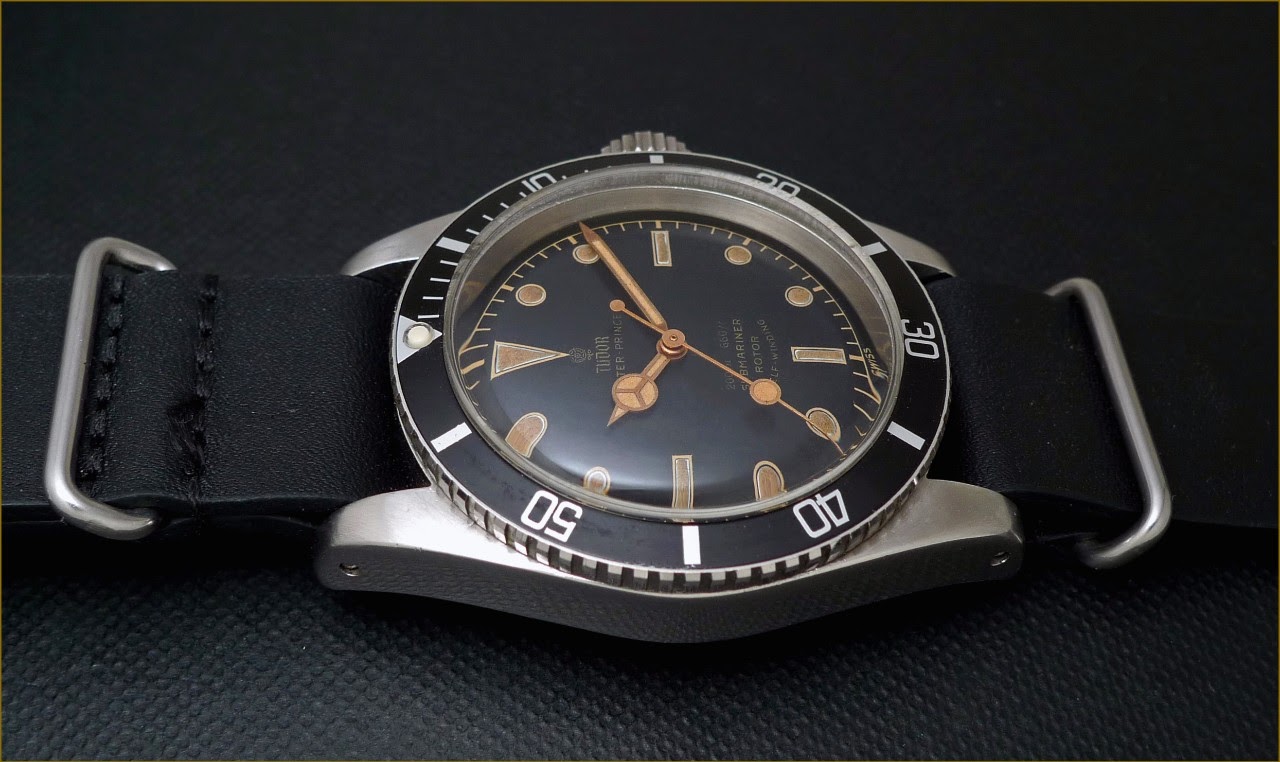 It was in the middle of October 2010...
There is a story with that watch... When I was burglarized in January 2011, the burglars didn't have the time to take more watches, and, lying on the ground, there was this Tudor, a true survivor... You can imagine how I felt, and as it was not far from the others which were stolen, I asked to my family if this watch had gone or not... They told me that it was not stolen, but on the floor... It was just three months I had it with me!
A miracle.
I told the previous owner my sad experience, and the first thing he asked me was: " Is the Tudor 7924 away? ". And he sold me several watches, but in his heart, this Tudor had and still has a special place.
A few months later, a good friend gifted me a more appropriate insert. The insert I kept with that watch.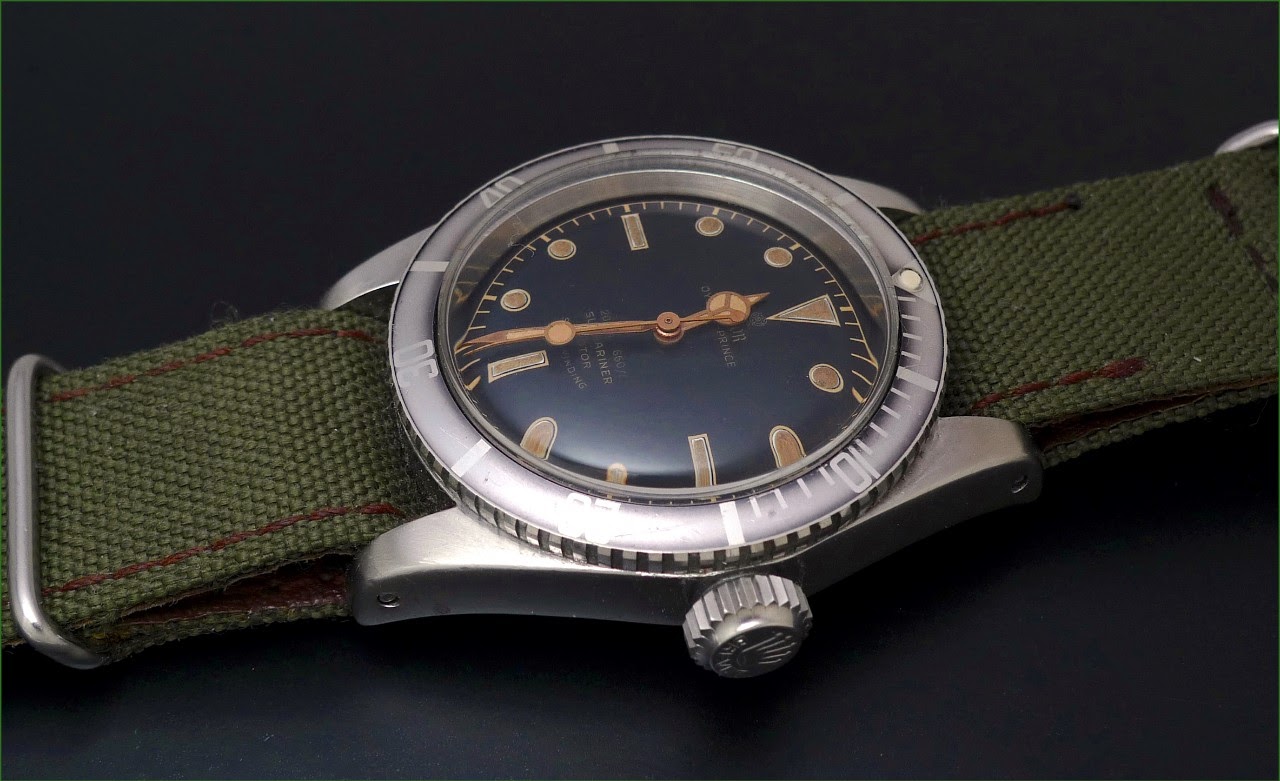 Since then, I always have a special feeling for this Tudor. Mainly because of its beauty, its strength and charm, this watch is just incredible.
A special feeling also because of the story I told you. A survivor.

9 years have passed since the first day I could proudly say it is mine. I still feel how lucky I am to own it.
No wonder why it is a keeper, for me.
Best,
Nicolas