A long, long time ago, four Purists met in Zagreb. Damjan, Padj, Art and yours truly. As so often at these events watches were discussed, bread was broken, online friendships cemented in real life. Art even showed us his trademarked photography approach and I am sure the waiters at a particular bar are still discussing that odd group, who kneeled before the sofas instead of sitting on them

Art then topped this in a gesture truly worthy of a Purist and decided to send me a watch, because he felt it would fit me. It had been a stressful period, with my wife pregnant, our daughter still not sleeping, the odd challenge at work... Trust me, this becomes relevant soon

Add to it the utter sadness that some postal service in the world lost Art's wonderful gift to me. How devastating! Art was taking it like the gentleman he is (and he is living testament that one doesn't need a suit to be one).
Fast forward to this Monday morning, more than a year after the initial event. Stress has most certainly not gone down, with the second child here, even less sleep, me packing for a business trip, my wife looking for some documents and checking old mail to see if they're there and some vocal accompaniment to the proceedings by our youngest. Without success on the documents front. But she pulls out a padded envelope and says, something of the sort of, 'Sorry, this must have been around for a while - for you'.
As I did not expect anything I started turning it around, looking for clues. And then I saw the sender...
The long journey from Zagreb, via California, to Vienna, with an extra long unplanned for storage period in our flat has finally come to an end, and I am now the proud and very touched caretaker of Art's Seiko 6602-8040.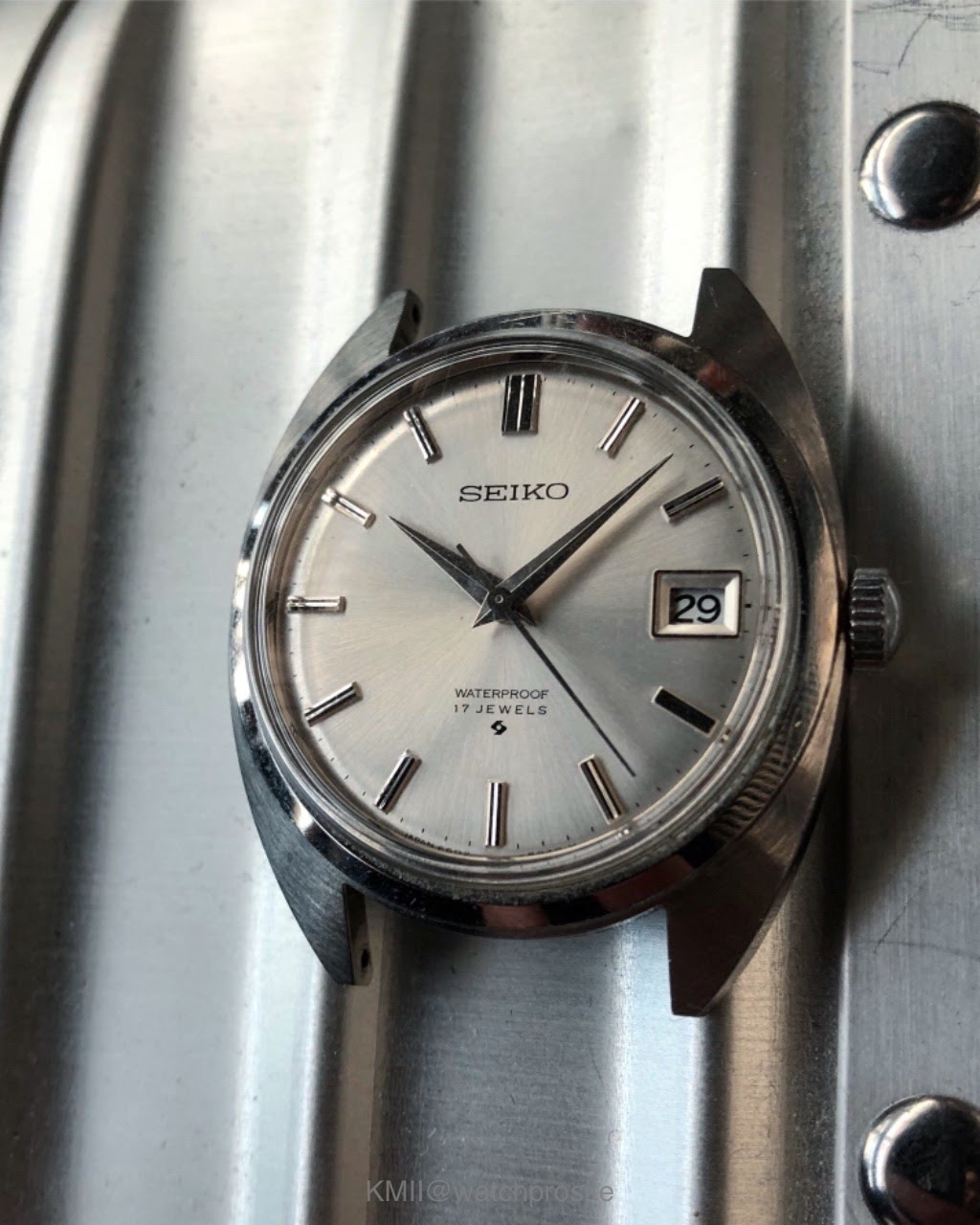 A strap needs to be found ASAP and then off it goes into the rotation. Thank you Art, for this very generous gesture! One truly defining a Purist - and a story I shall never forget

Definitely one to be seen at a GTG near to you soon