We are in the first day of 2020... but I would like to come back to one of my best memories of 2019! Actually, I had the privilege to attend a prestigious football game at Manchester, in the famous Old Trafford stadium: the BIG GAME between Manchester United and Liverpool. Actually, this opportunity came thanks to Tag Heuer which is the current sponsor of the Red Devils team. When Tag Heuer proposed me this quick trip to Manchester, I couldn't resist. For several reasons. First because I knew that the atmosphere would be great. Then because Liverpool is currently the best team in Europe. And because this trip would give me the ability to wear in the right context I watch I really love, the Carrera Fragment! So very early on a Sunday Morning, we took a flight from Paris to Manchester to spend a day which would always remain in my mind.
I propose you to browse the pictorial report of this day, I tried to capture the specific atmosphere of what is around such type of game. Let's speak clearly: Manchester United is not currently at the level the club used to be. But the prestigious clubs, and Manchester United is one of the most prestigious ones in the world never die. I'm sure that in the coming years, it will be back on top of the English League (the Premiership) and on top of the European competitions. They have a good example to follow: Liverpool!
Without any doubt we were landing in England!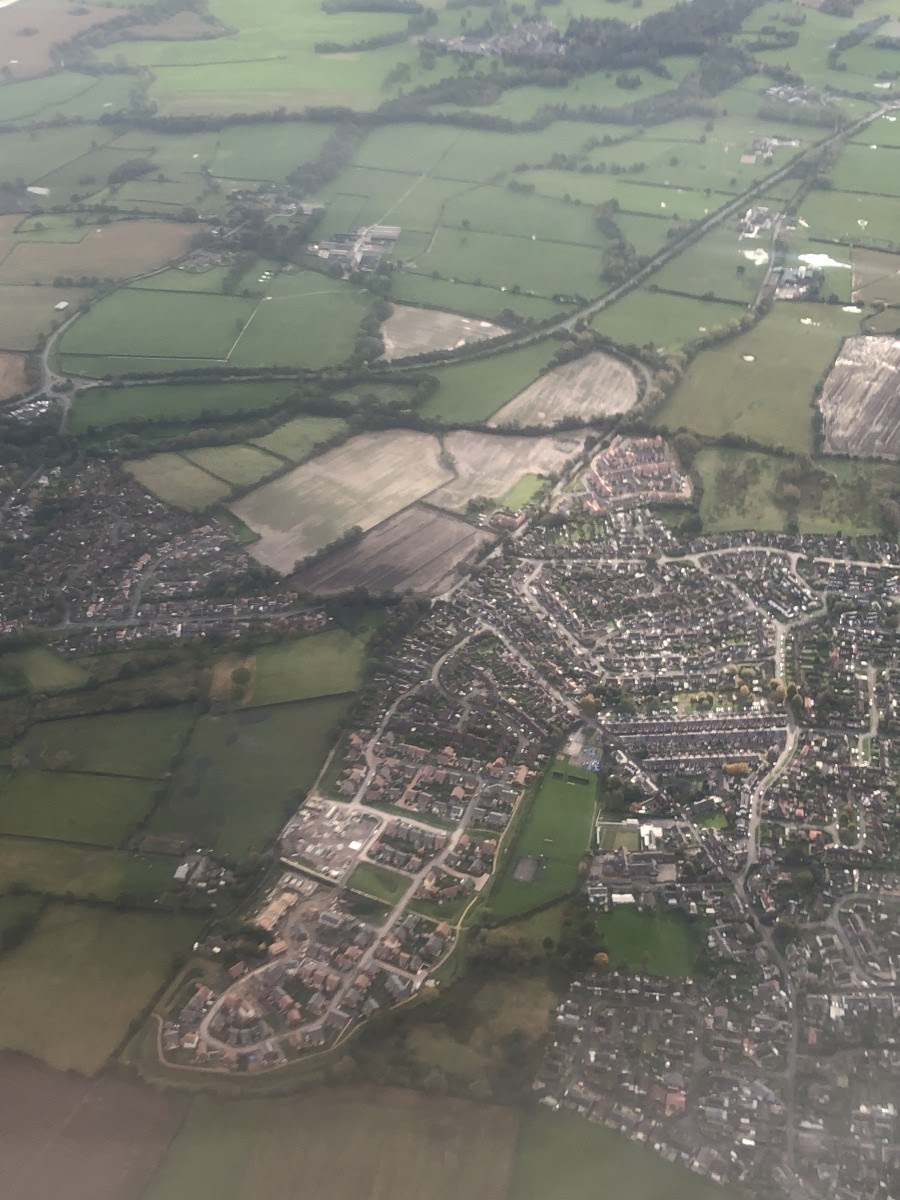 I brought my beloved Carrera Fragment with me!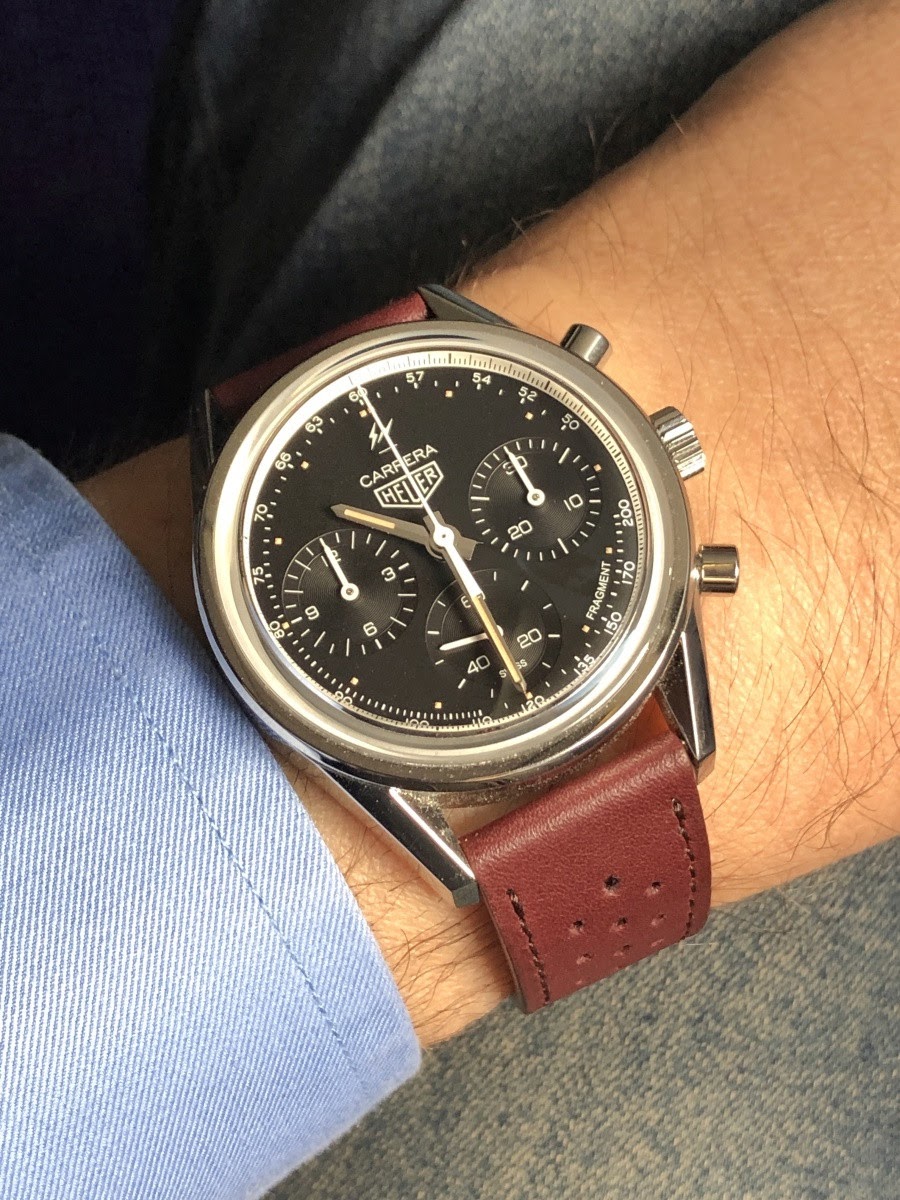 My first steps in Manchester! The weather was cold but pretty sunny. Good news!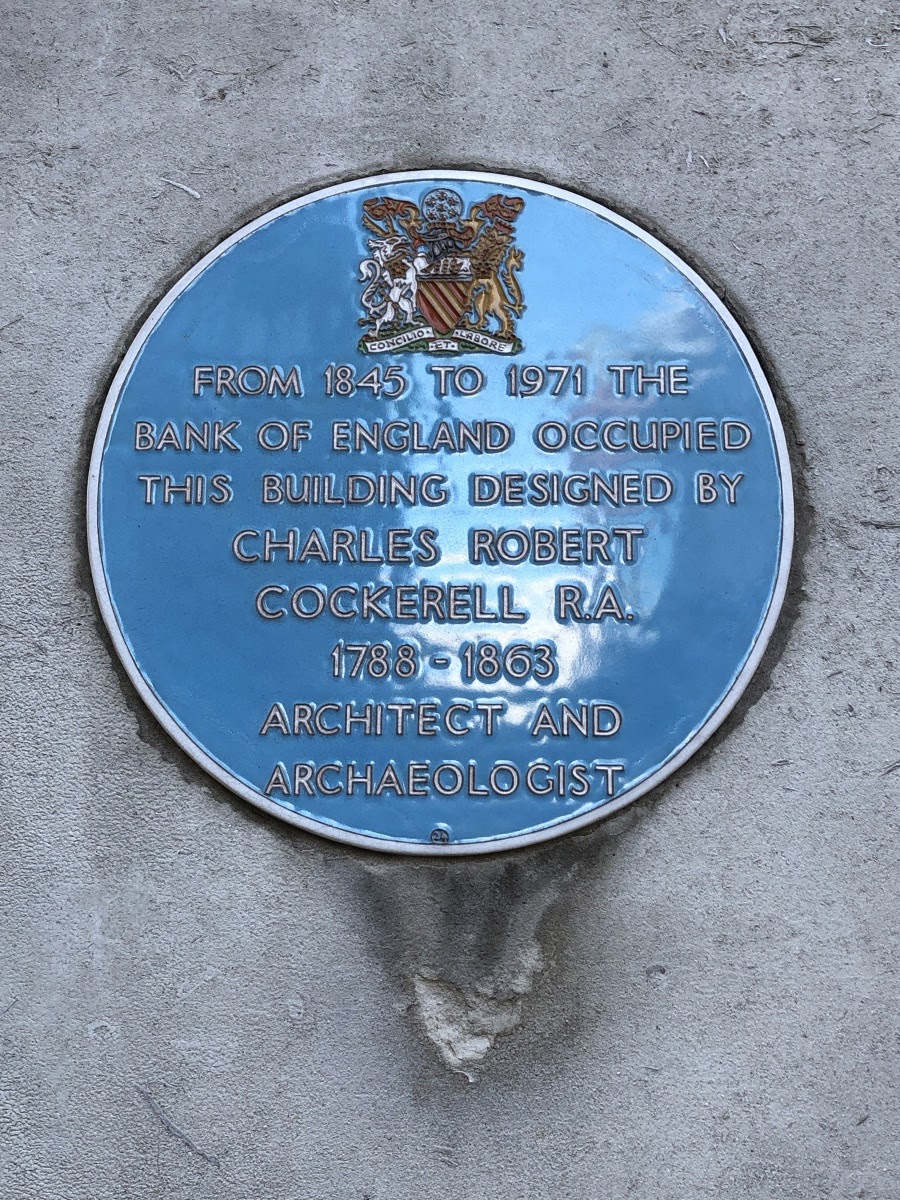 The atmosphere of the city center: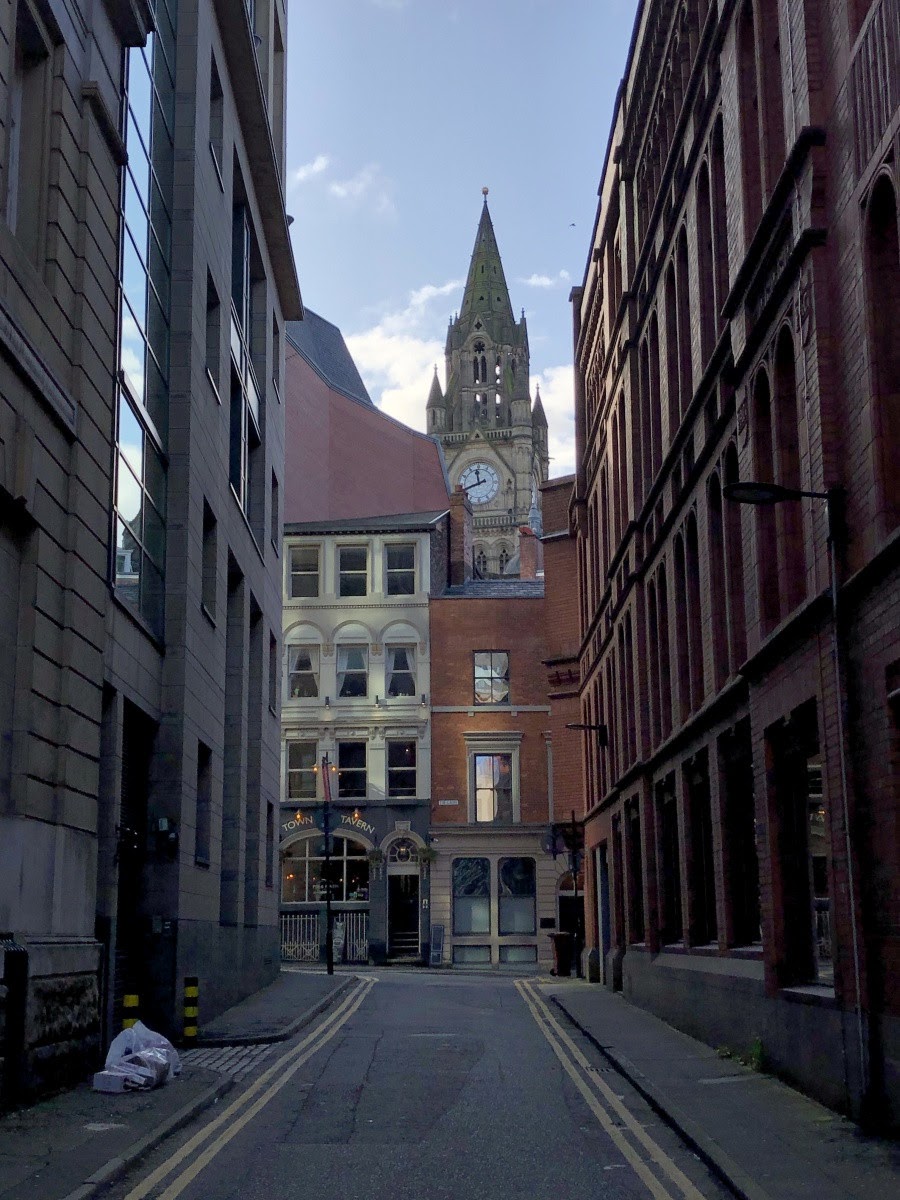 I love English - Irish - Scottish - British pubs!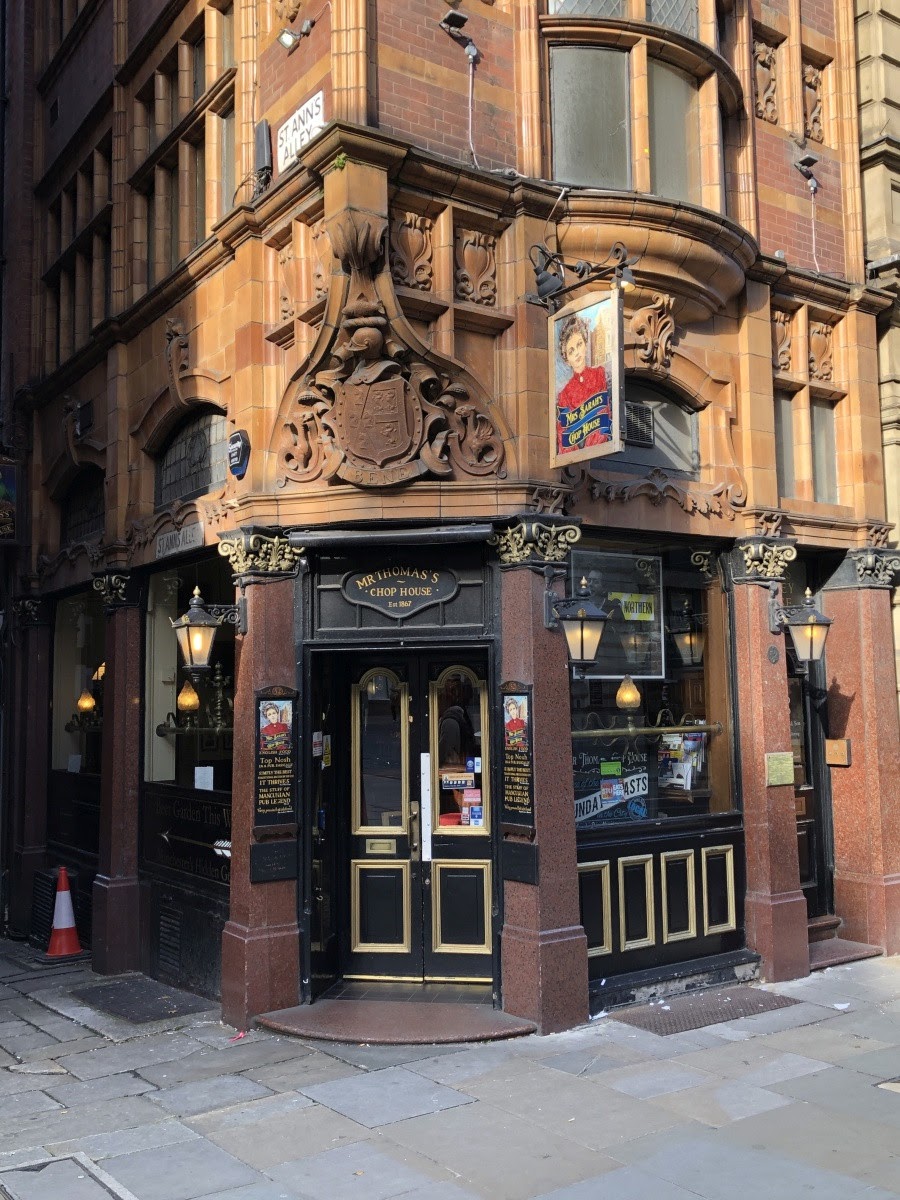 Some true sentences! I had the feelings that someone wrote Fx on the right side but it was not me!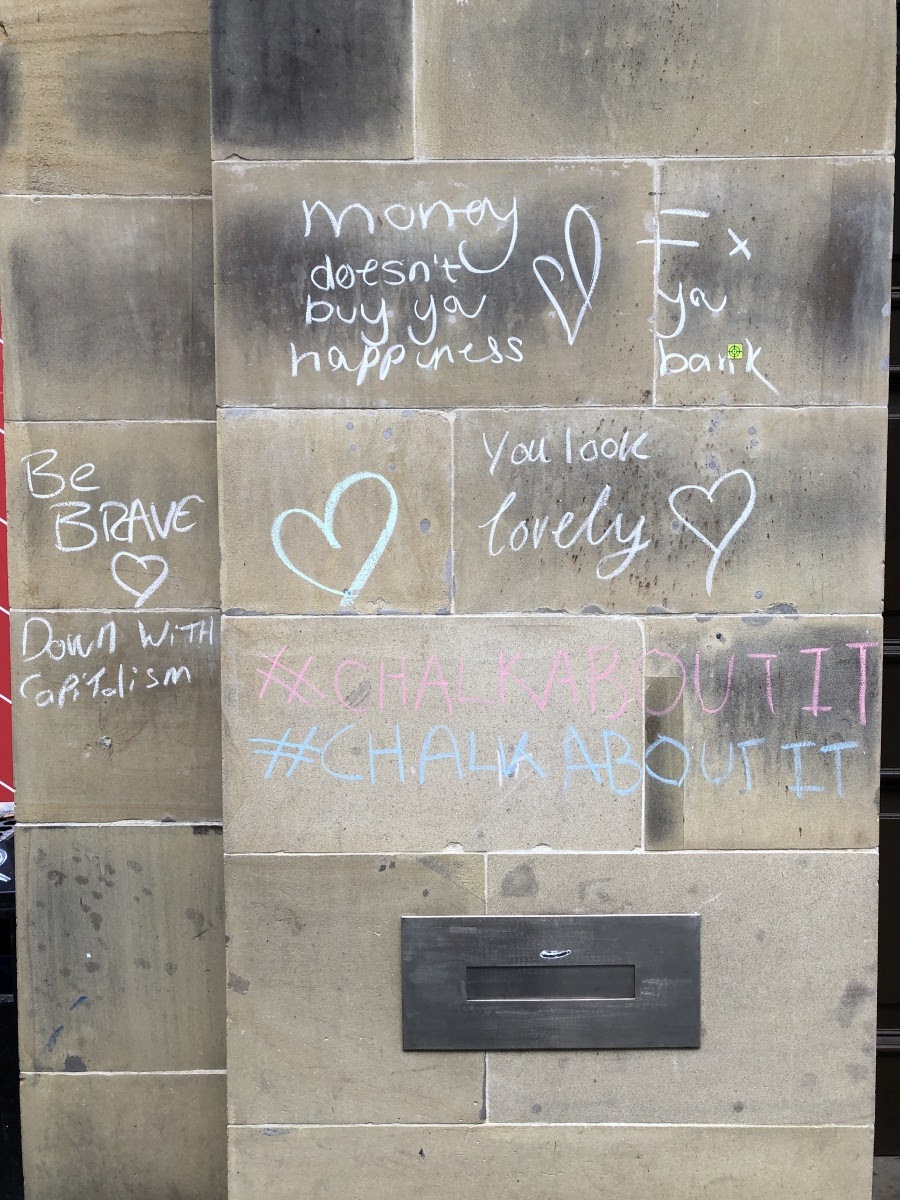 But money can help to purchase some good watches which bring happiness... so maybe we shall think again about this statement.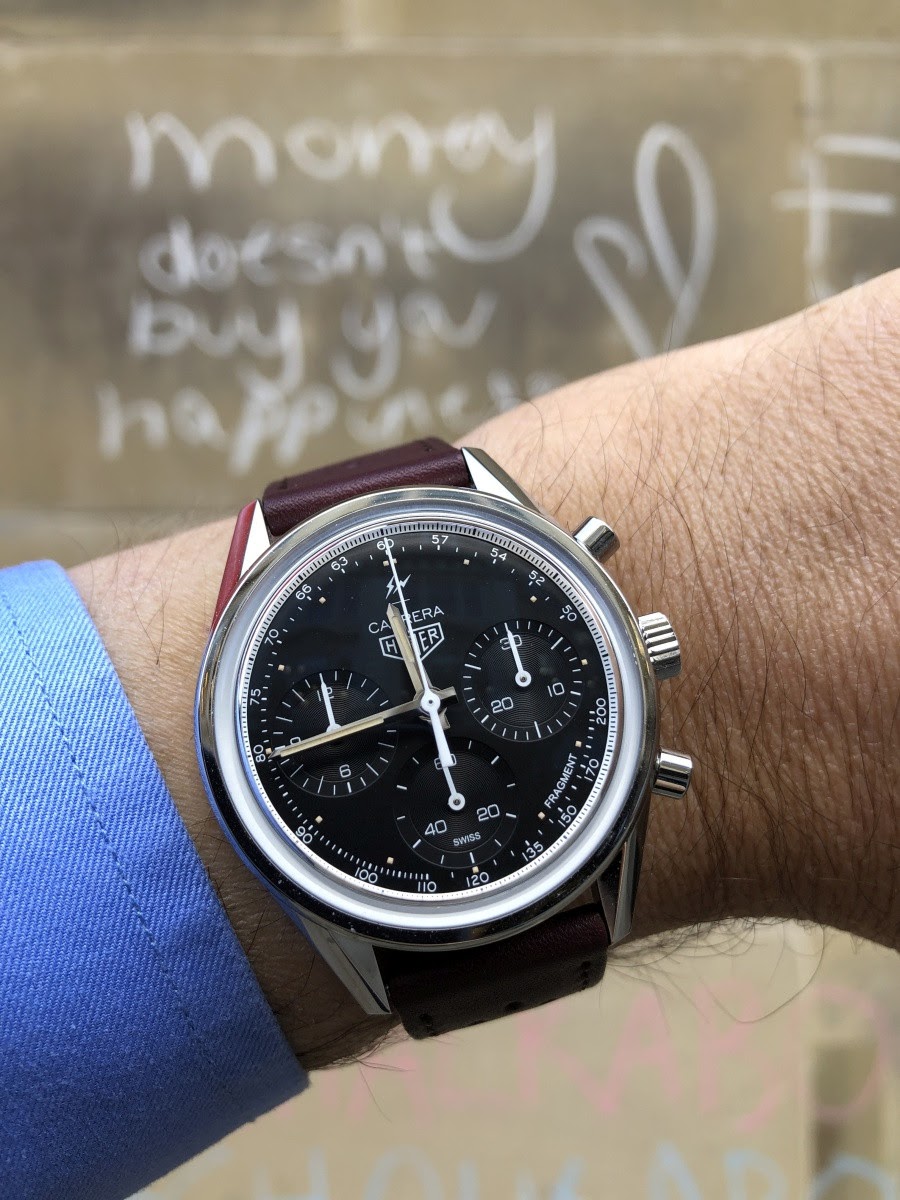 I thought it was Liberty building!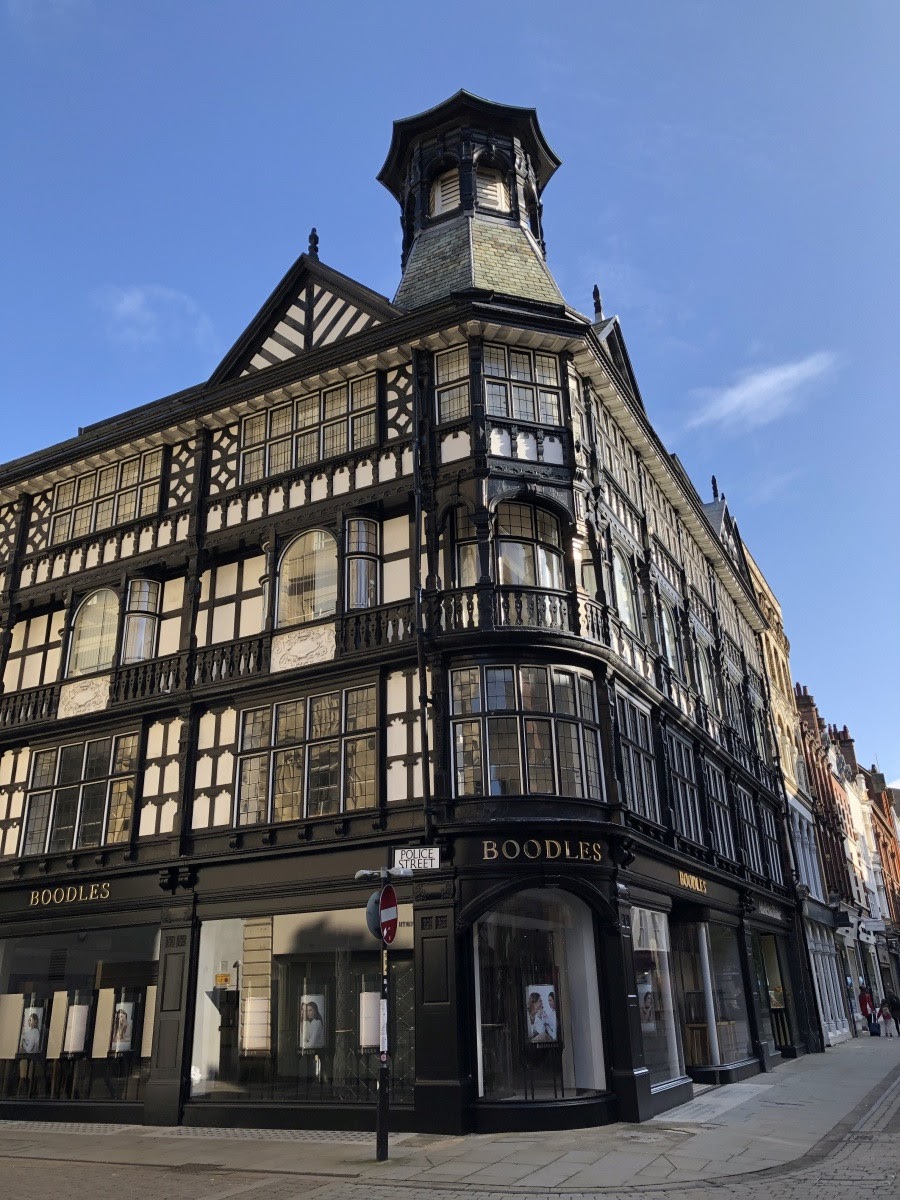 One of the most beautiful buildings in Manchester is without any doubt the John Rylands Library. I had the feeling to be in a Harry Potter movie inside!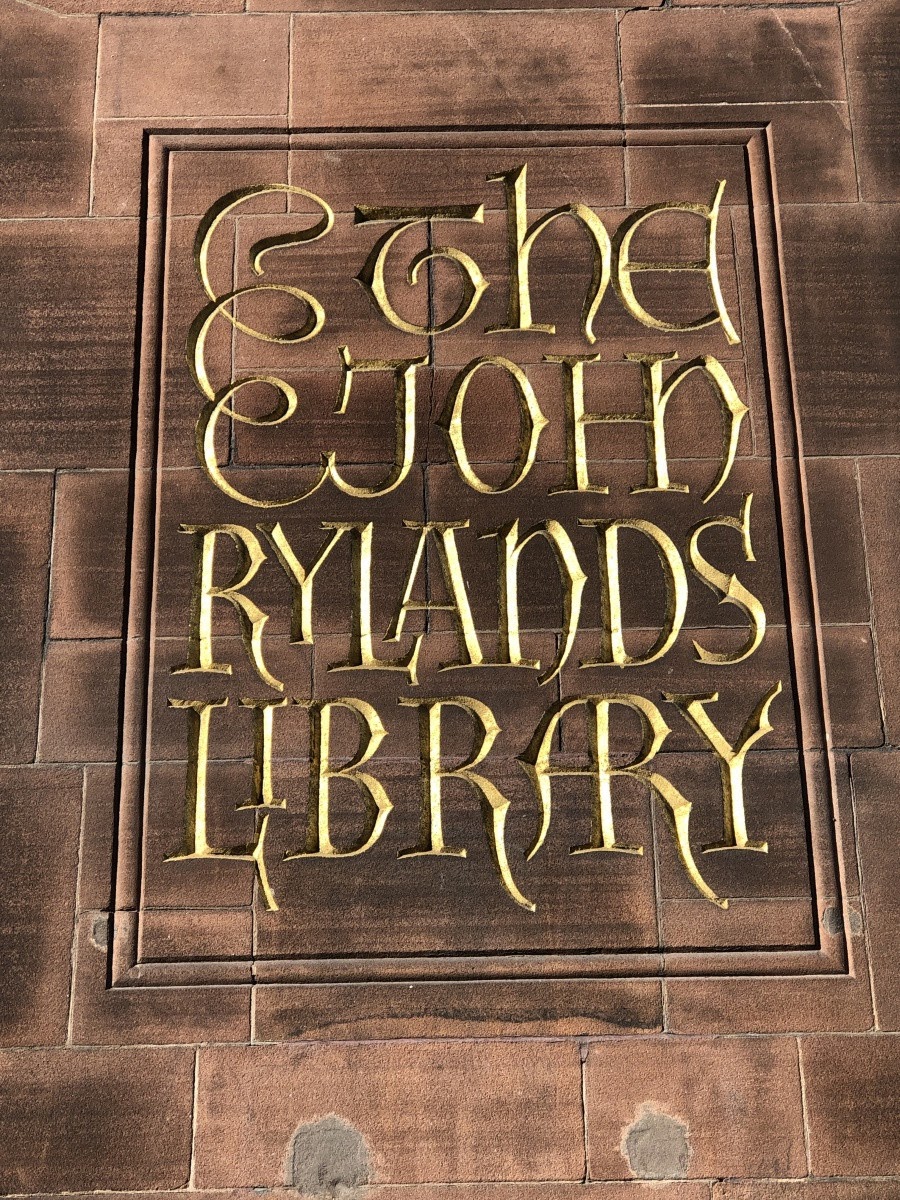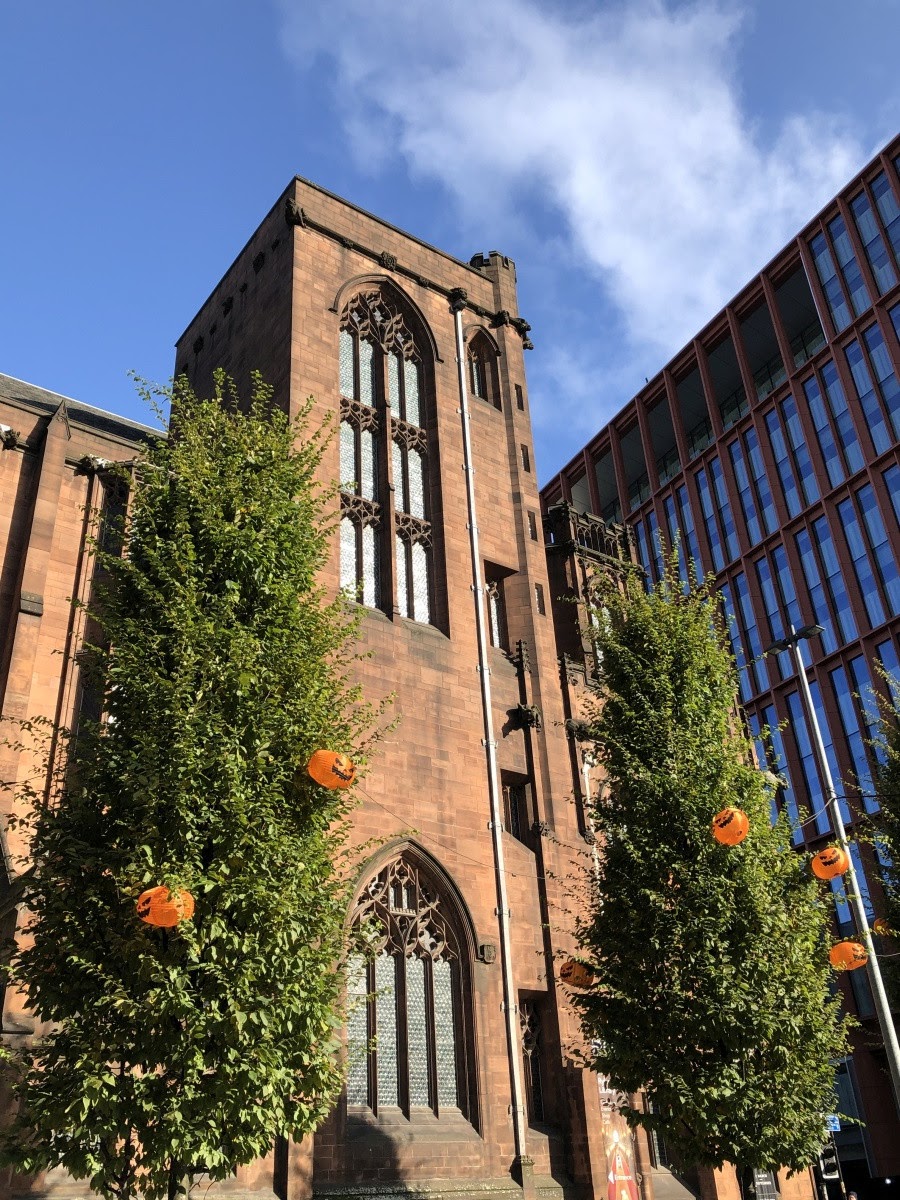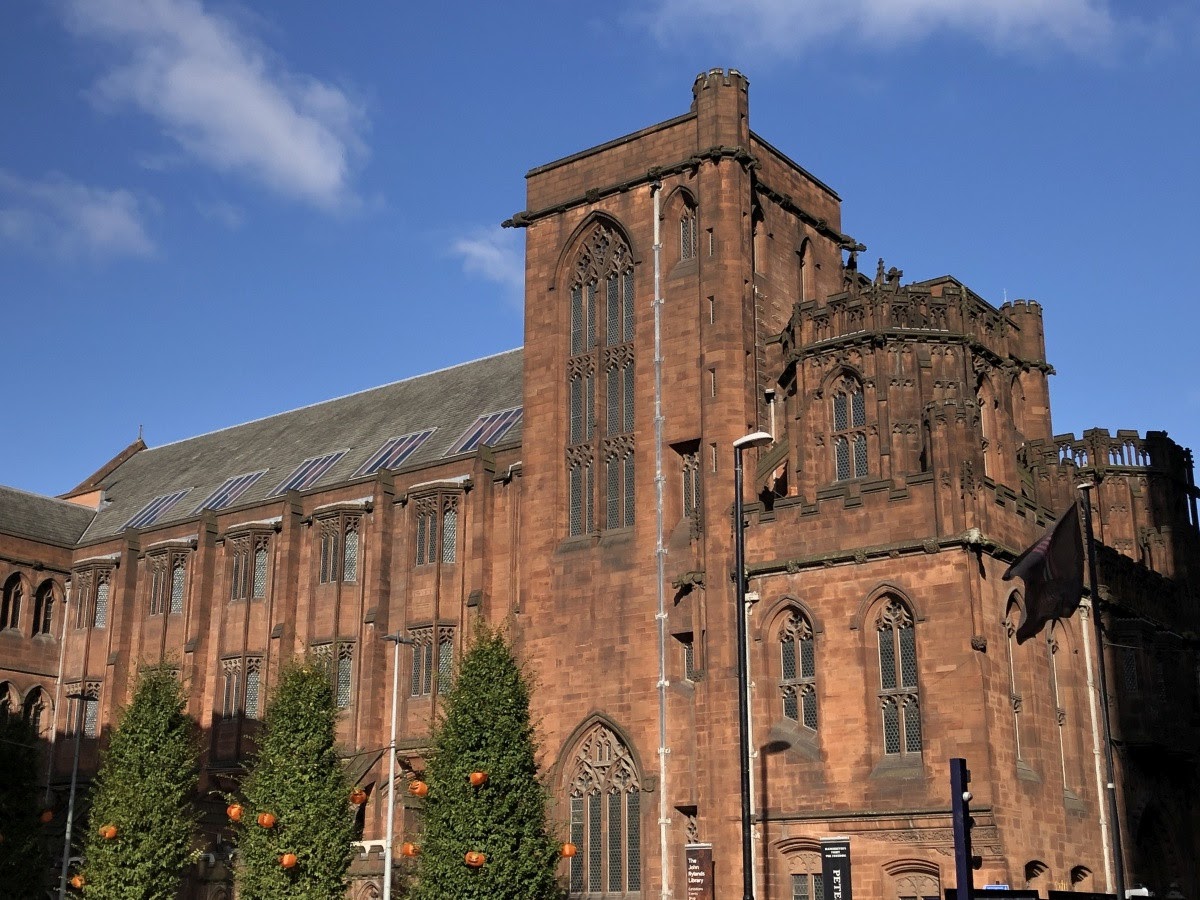 Manchester Town Hall: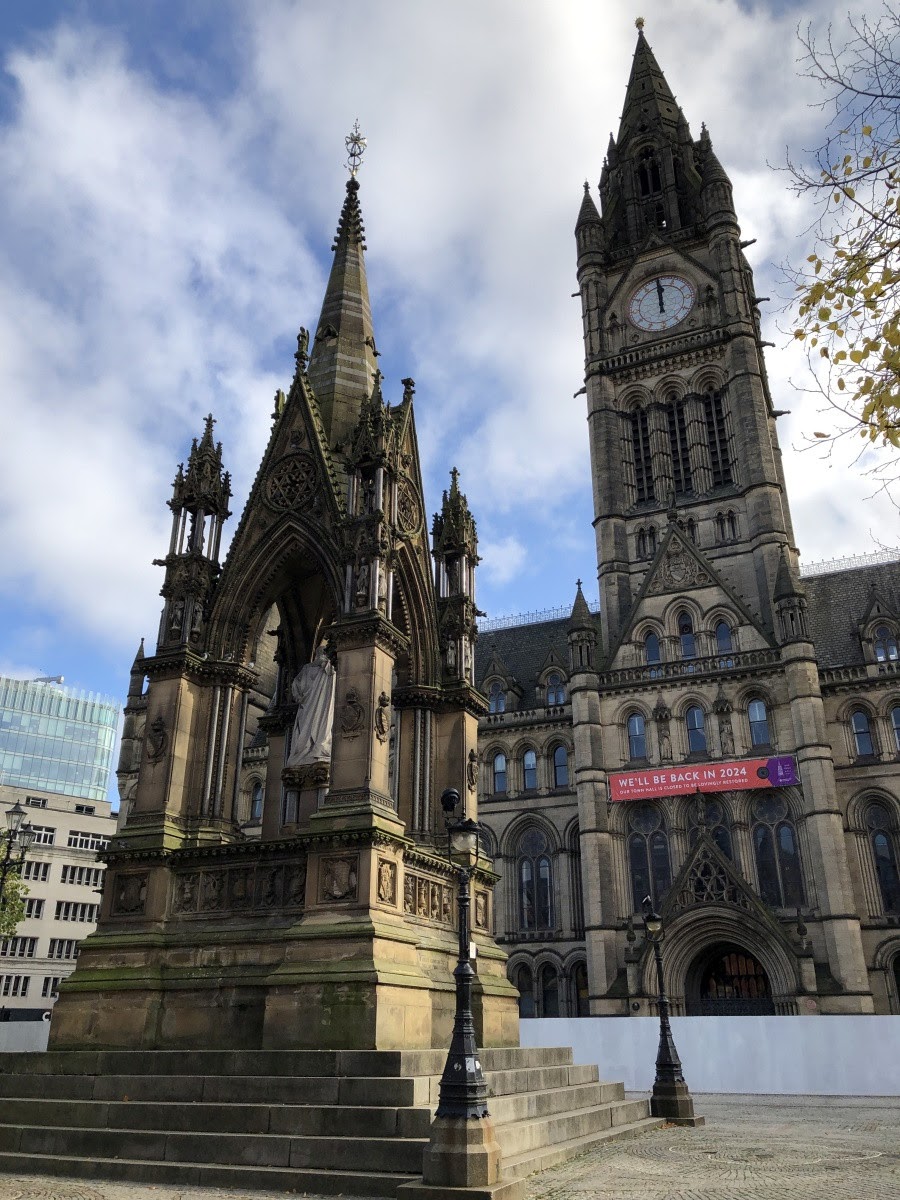 Manchester is a city dedicated to football with two main teams. But of course, Manchester United has the largest history and the biggest palmares of both teams. Manchester City has been a very successful team for several years but there is not the same passion around. It is what I think. The proof is that Manchester United influence can be found and felt in each corner. Like this George Best picture on the chimney: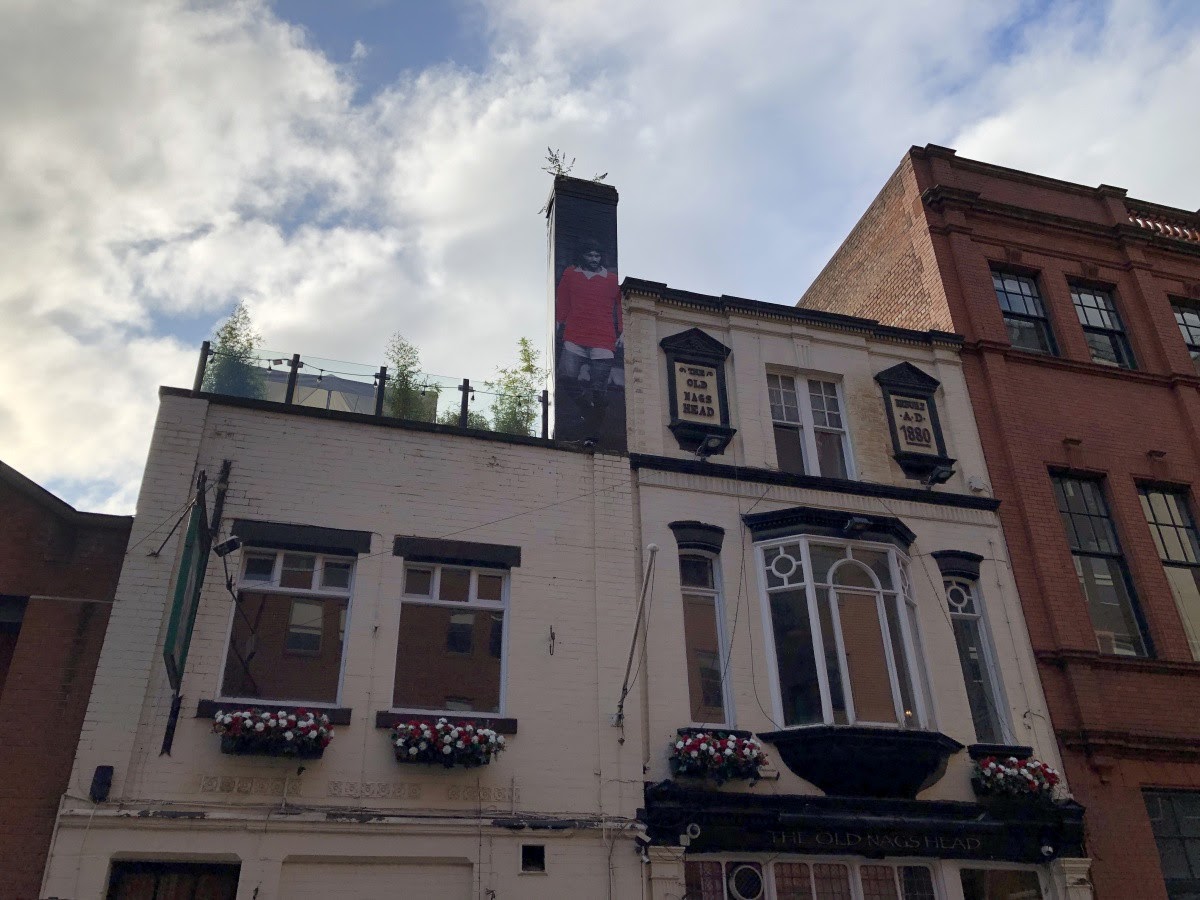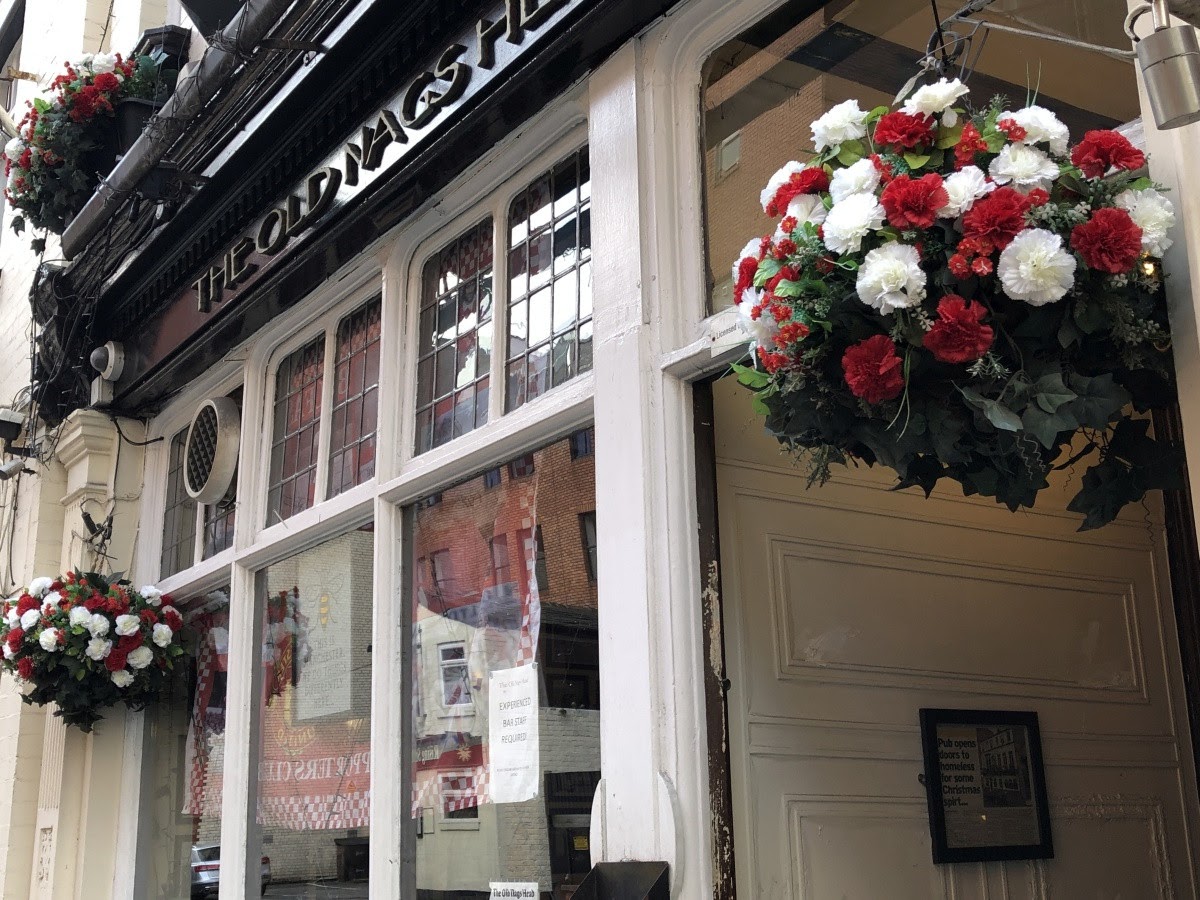 Inside John Rydland Library: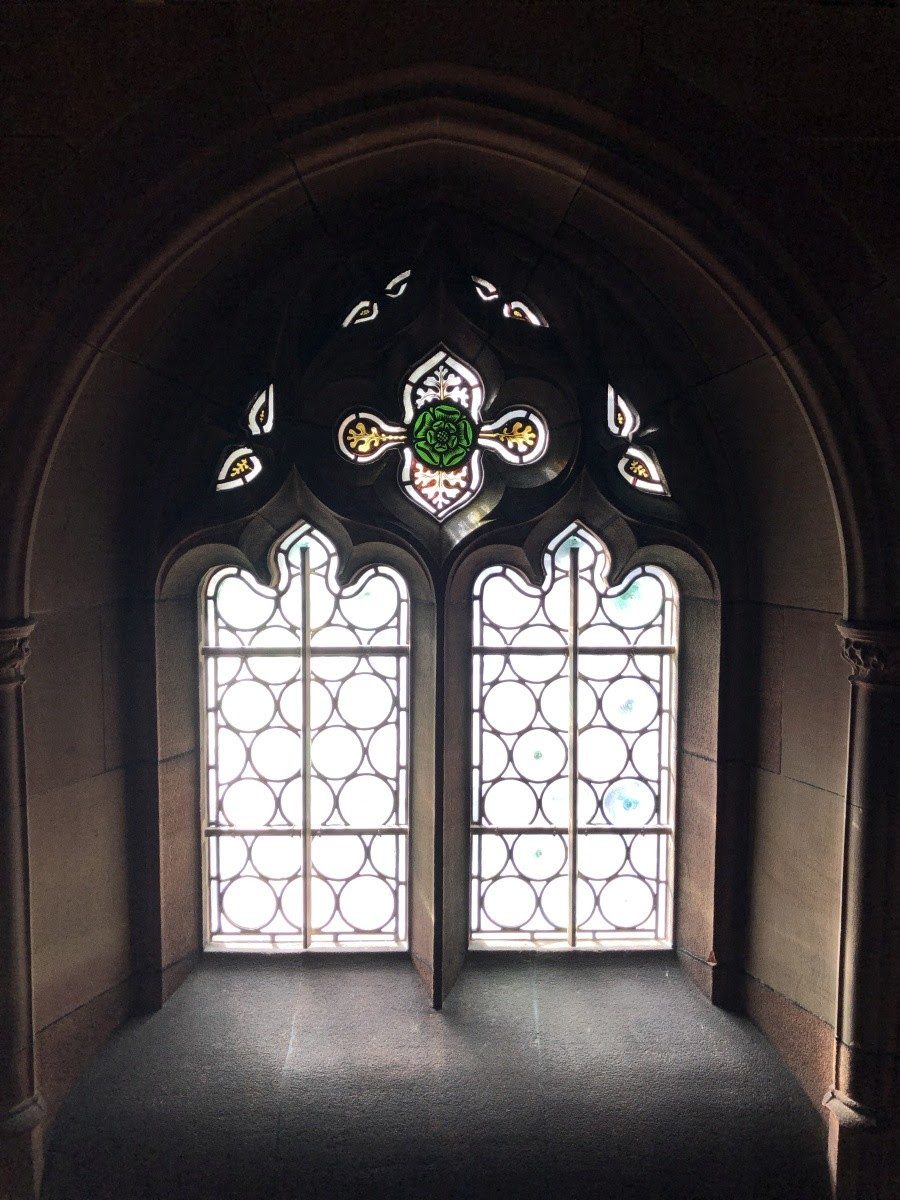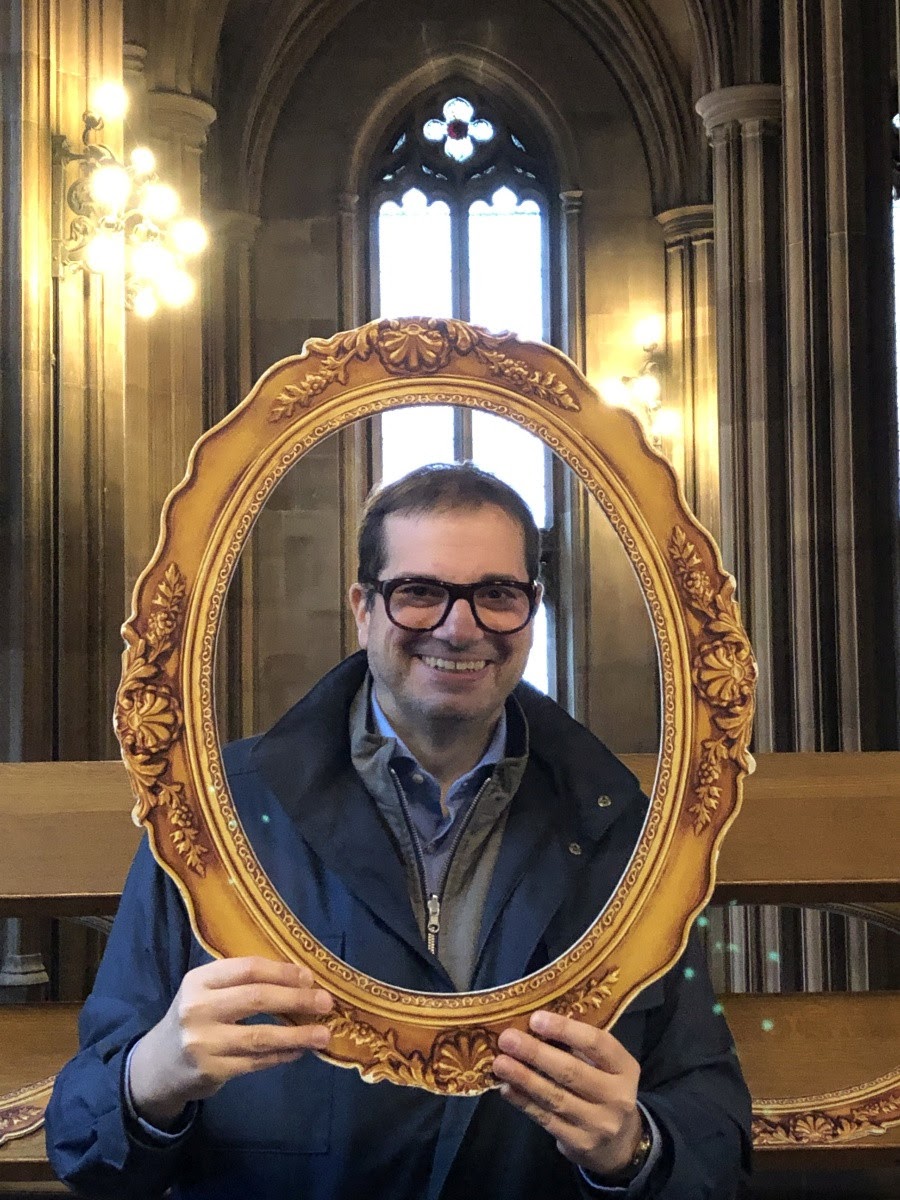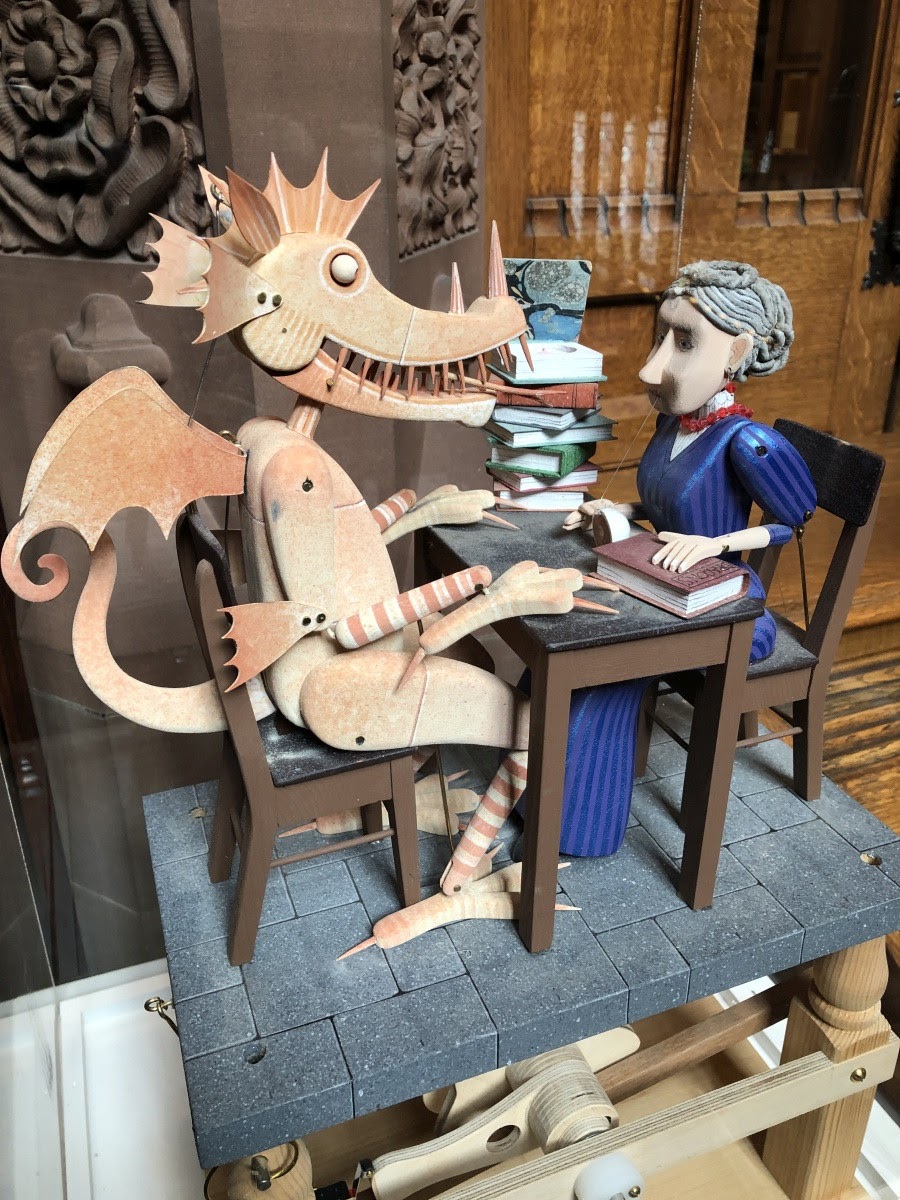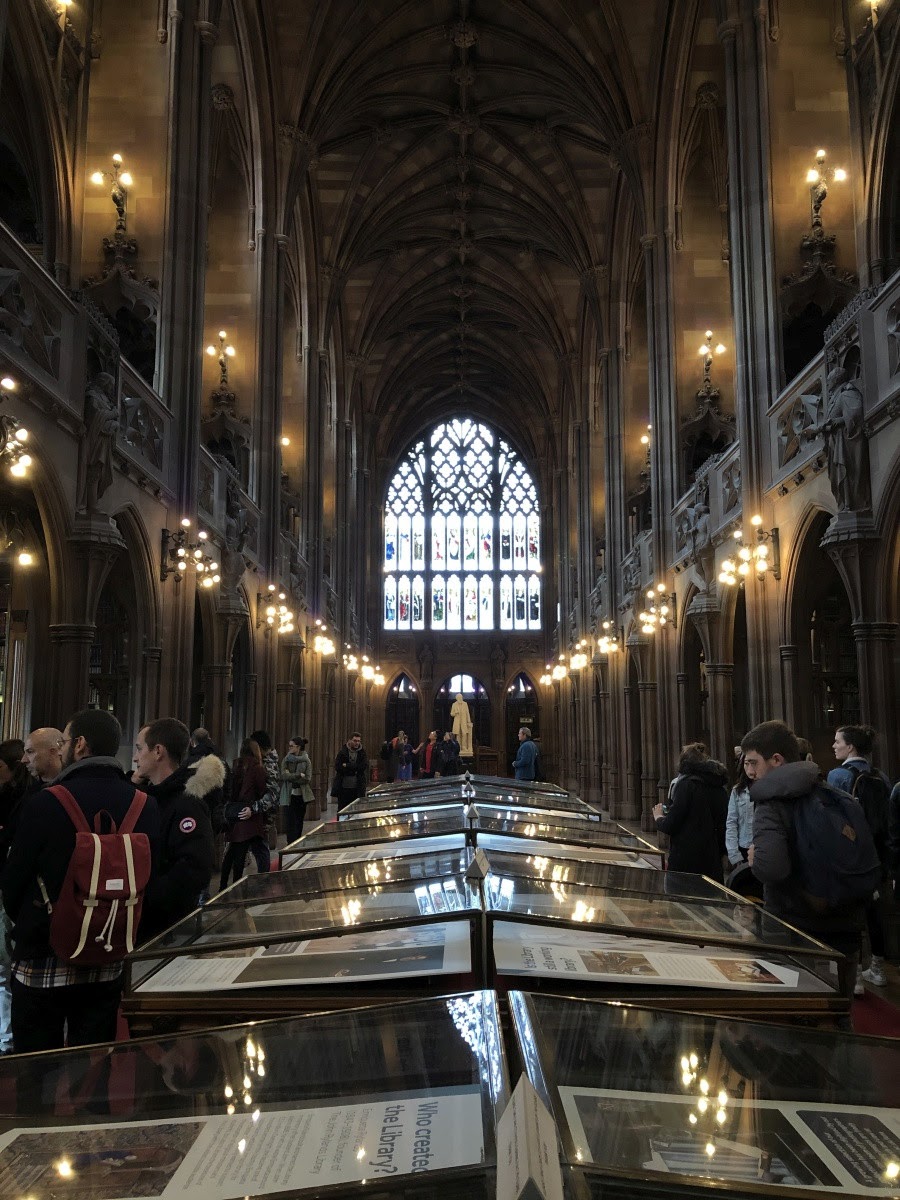 Silence please! People are working! Because John Rydland Library remains... a very active library!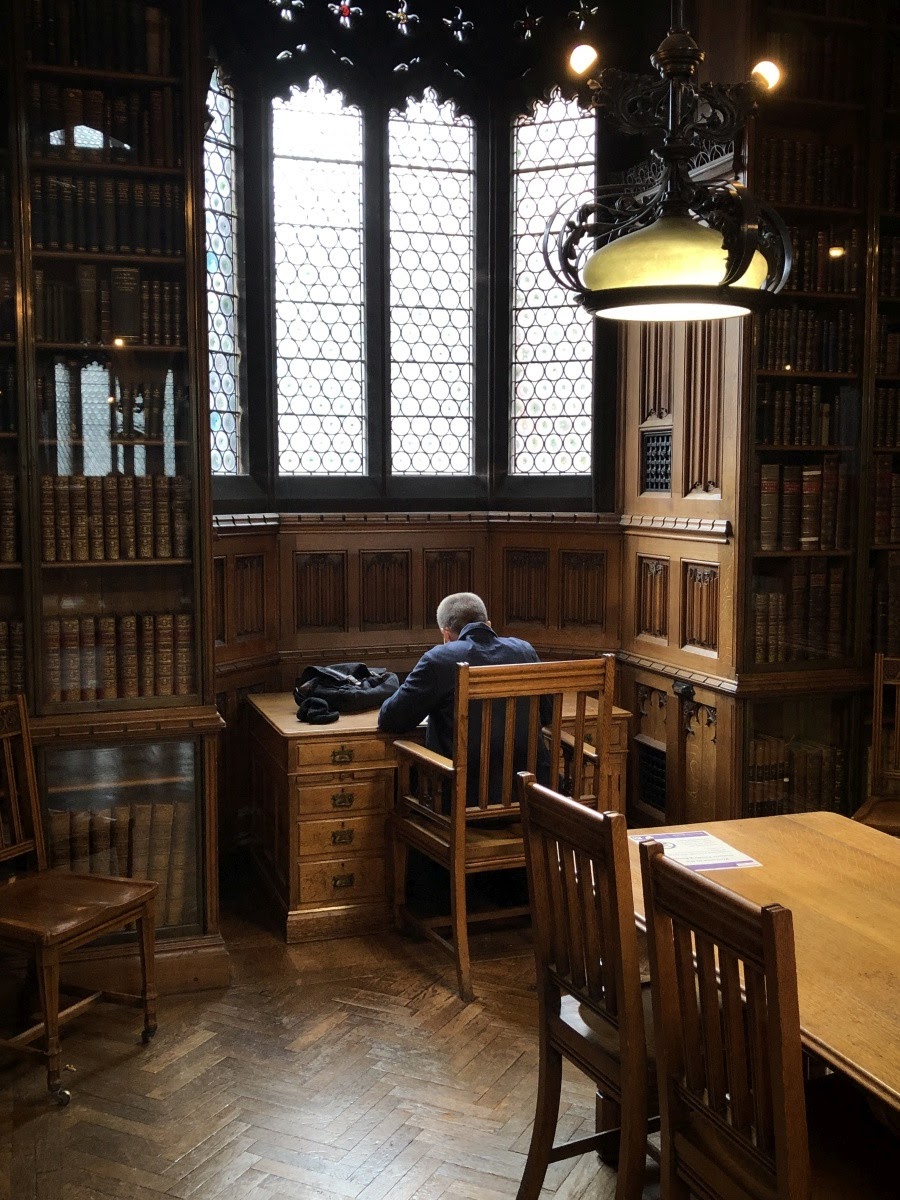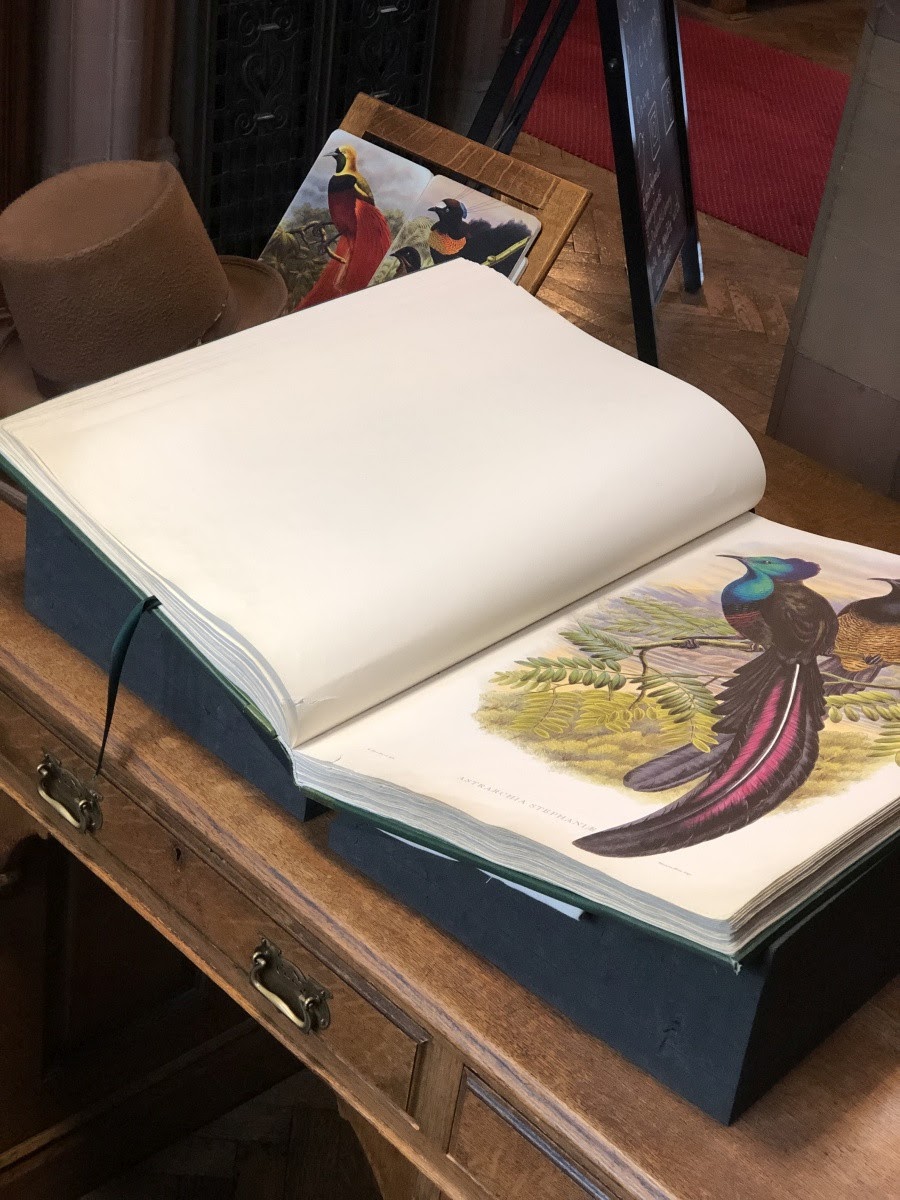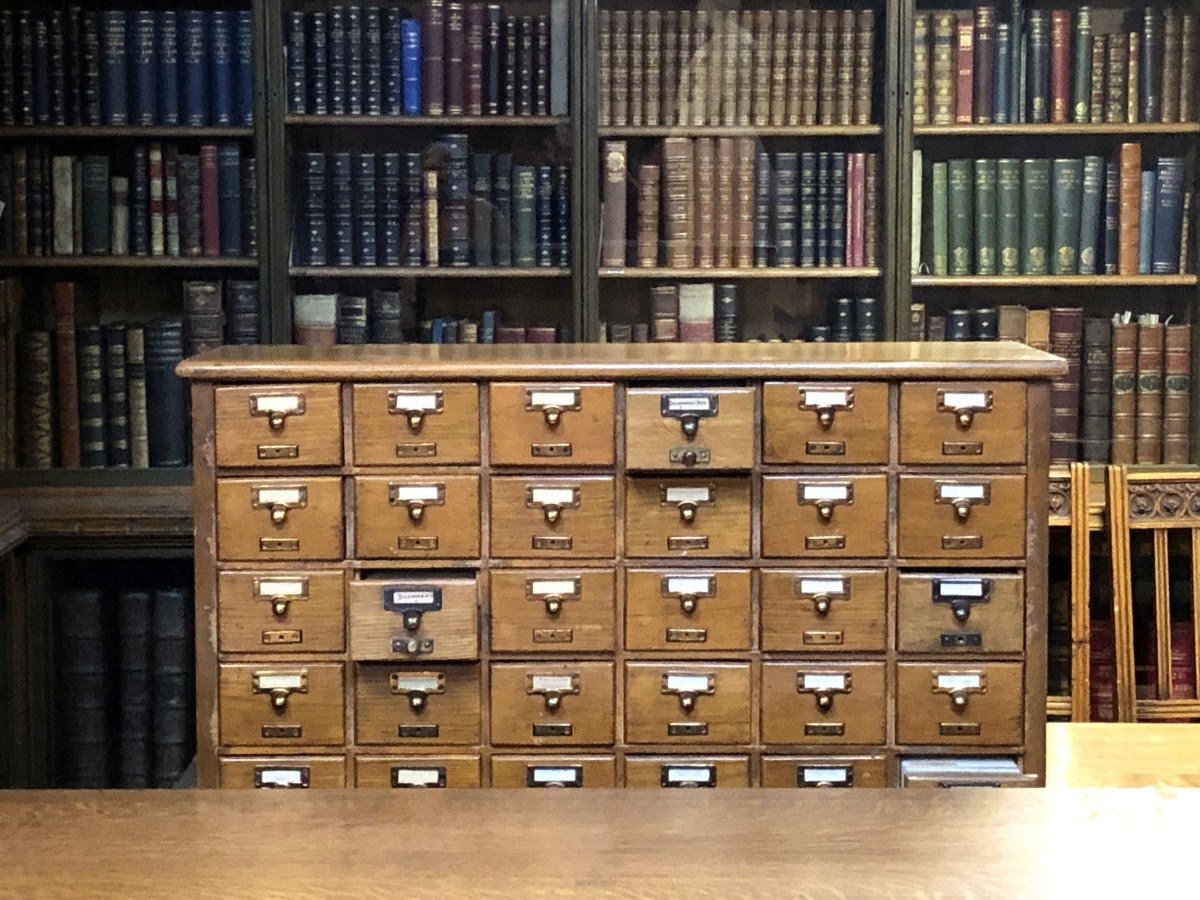 Then we jumped directly from the world of silence to a more noisy one!
My Manchester United Jersey signed by Ashley Young!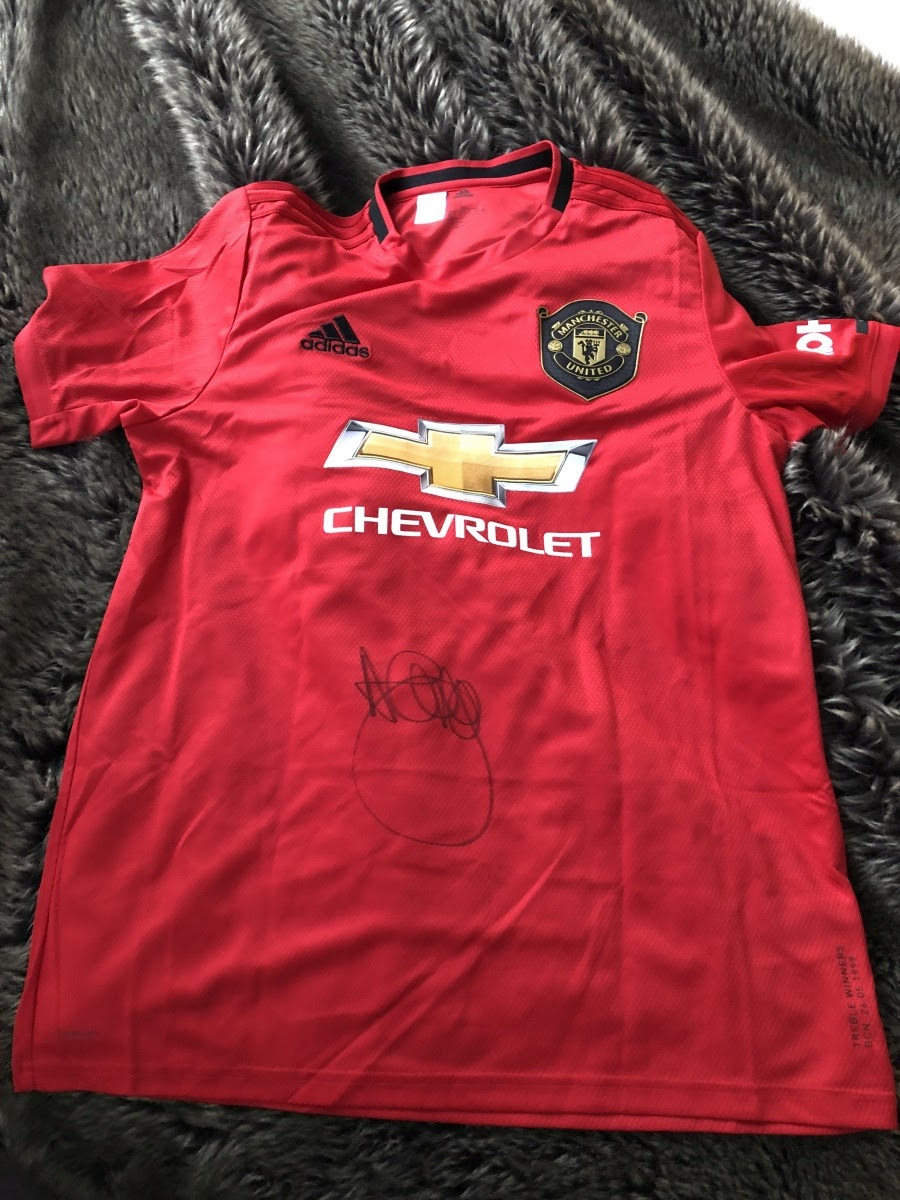 Tag Heuer signed a 3 year contract with Manchester United in 2016.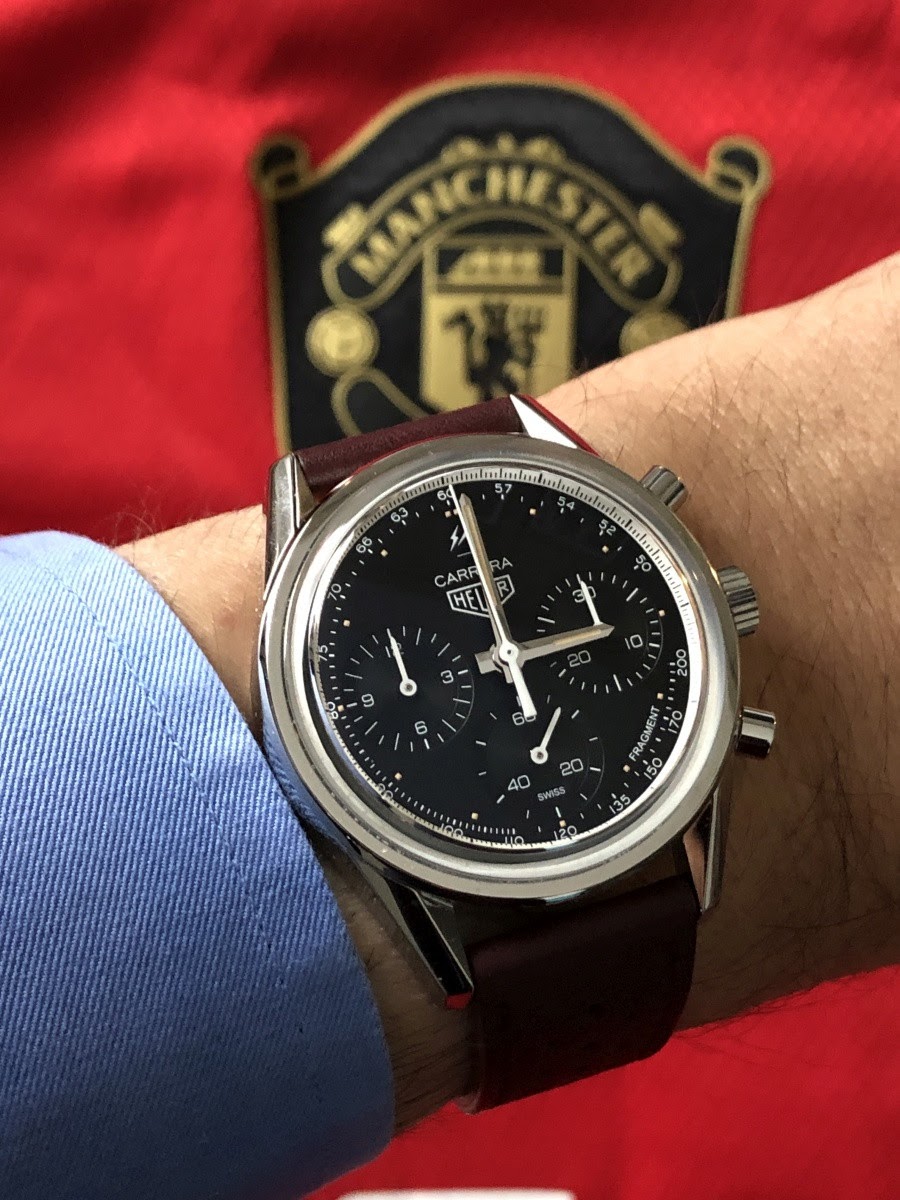 We were getting closer to the stadium!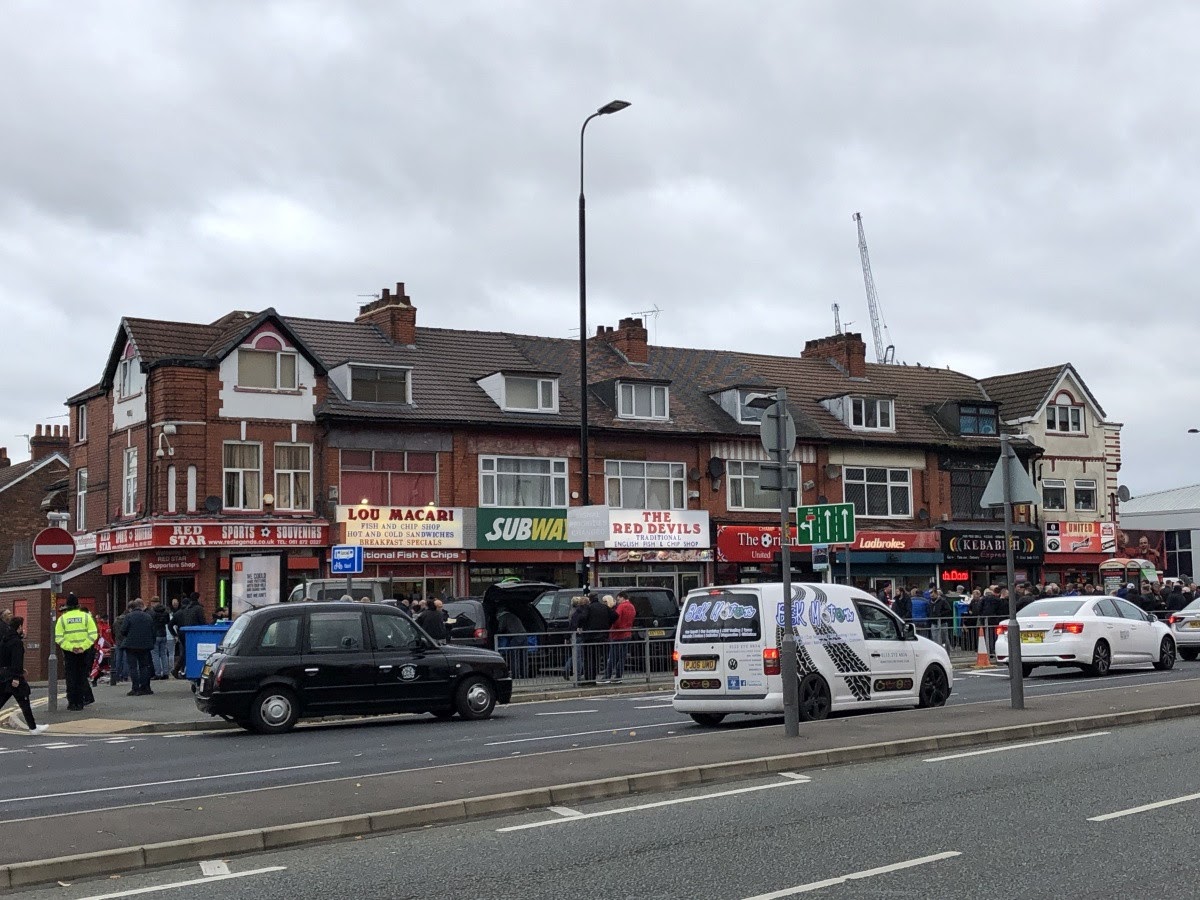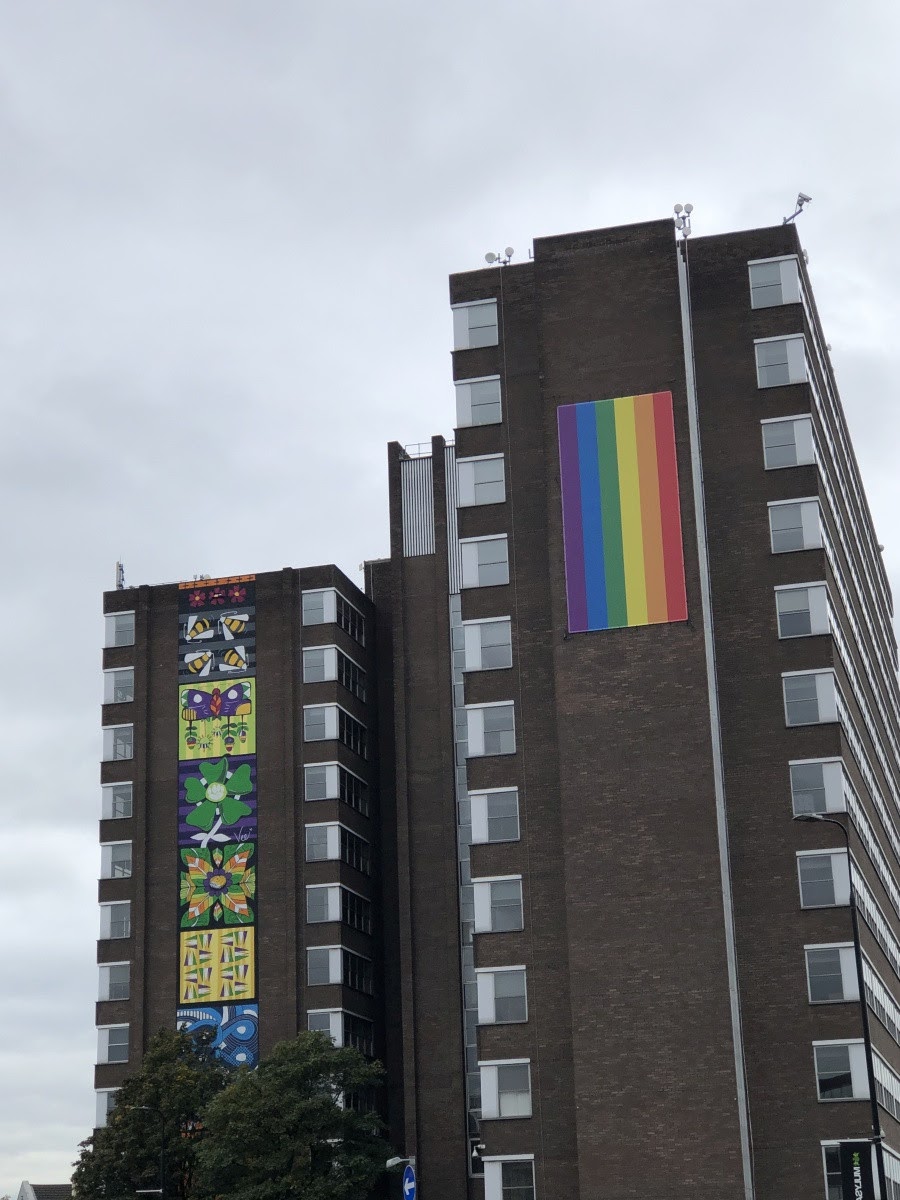 I brought a chronograph: it is always useful for a football game!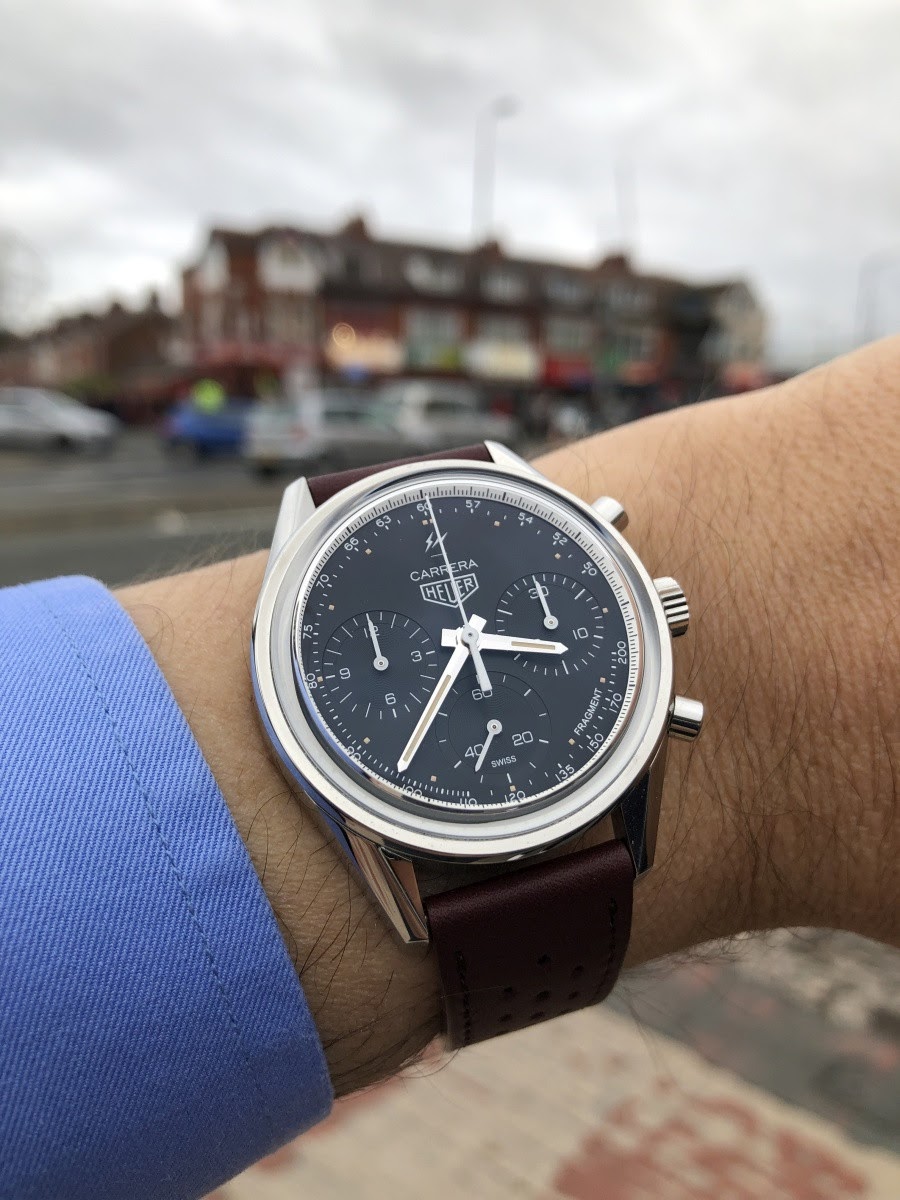 Manchester United vs Liverpool was obviously a BIG game! It is due to the close distance between the two cities and of course, both teams are one of the most famous in the world. Obviously, the current position of Liverpool as European champion and on top of the Premiership generates a lot of frustration to Manchester United fans: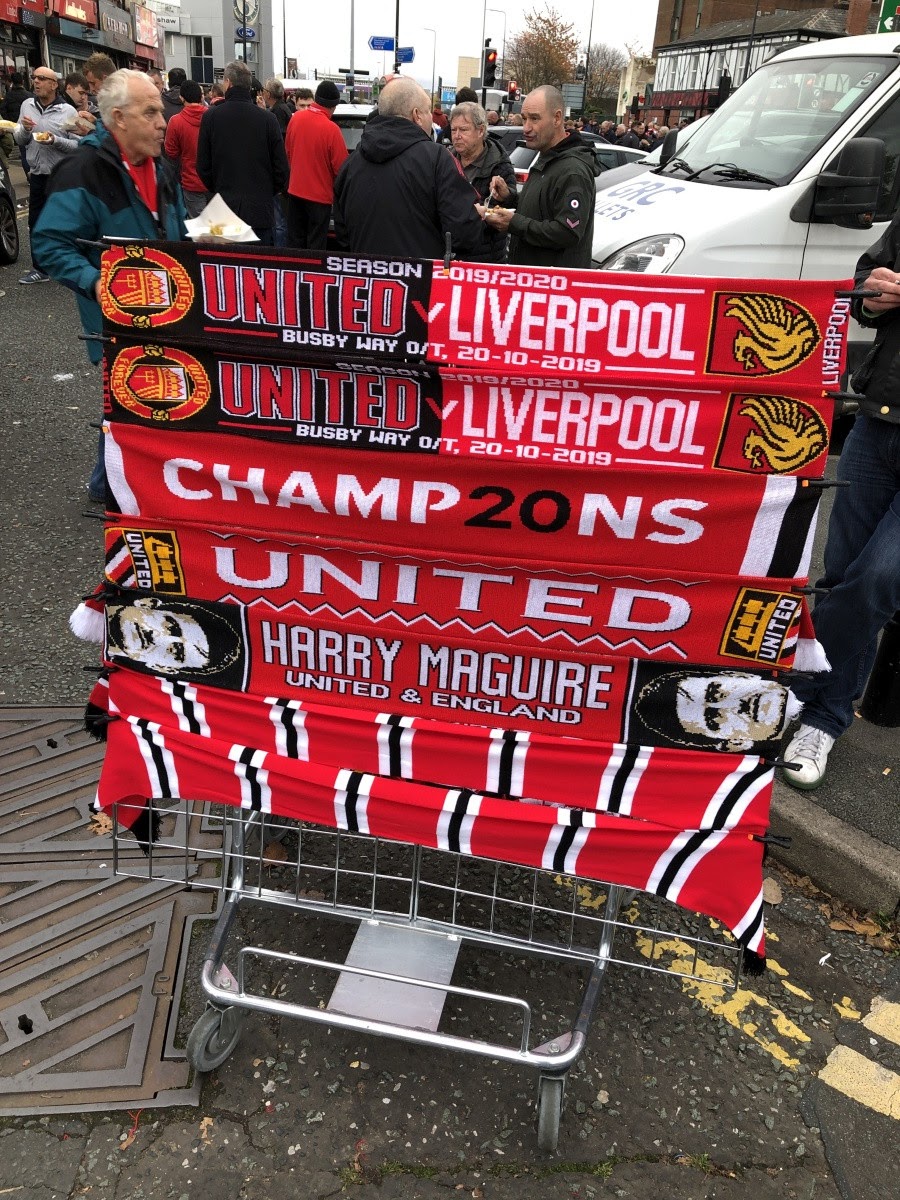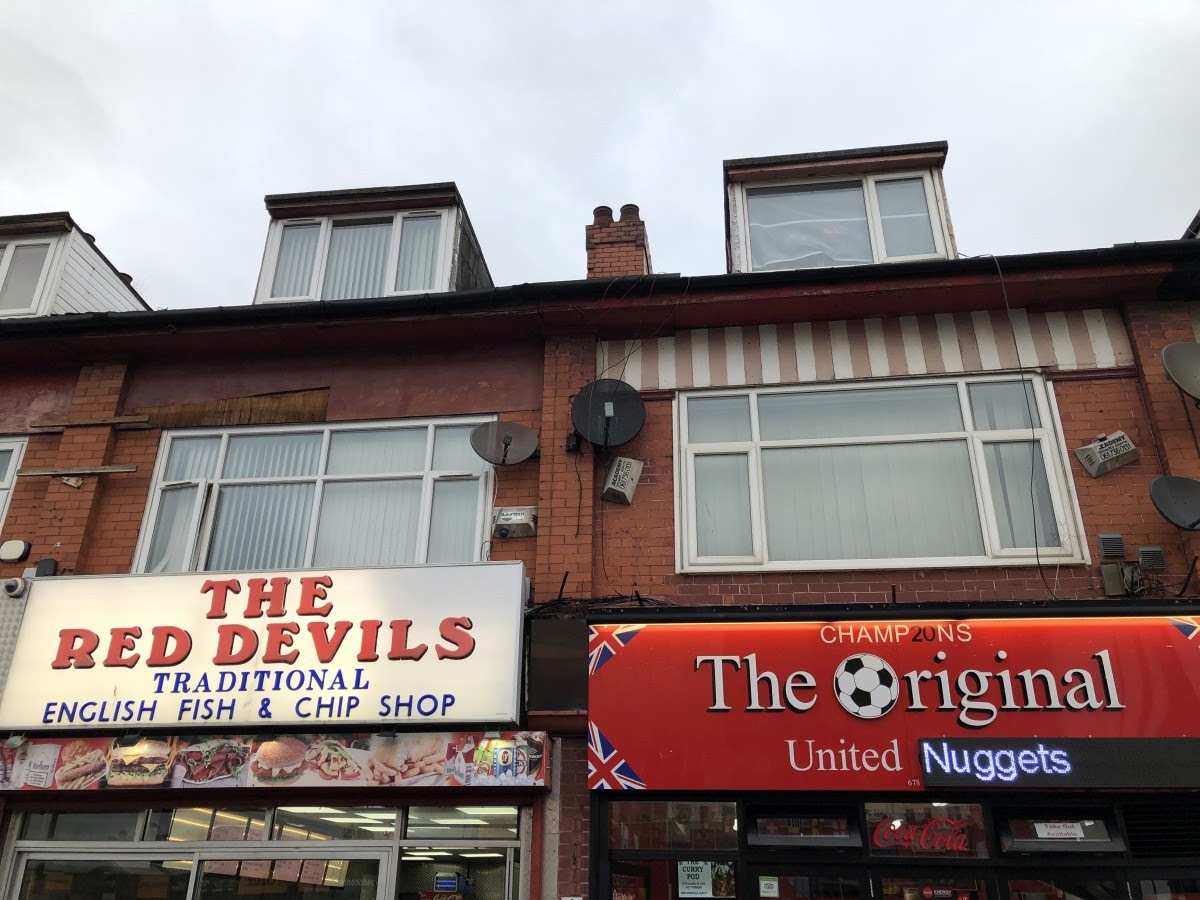 In the crowd: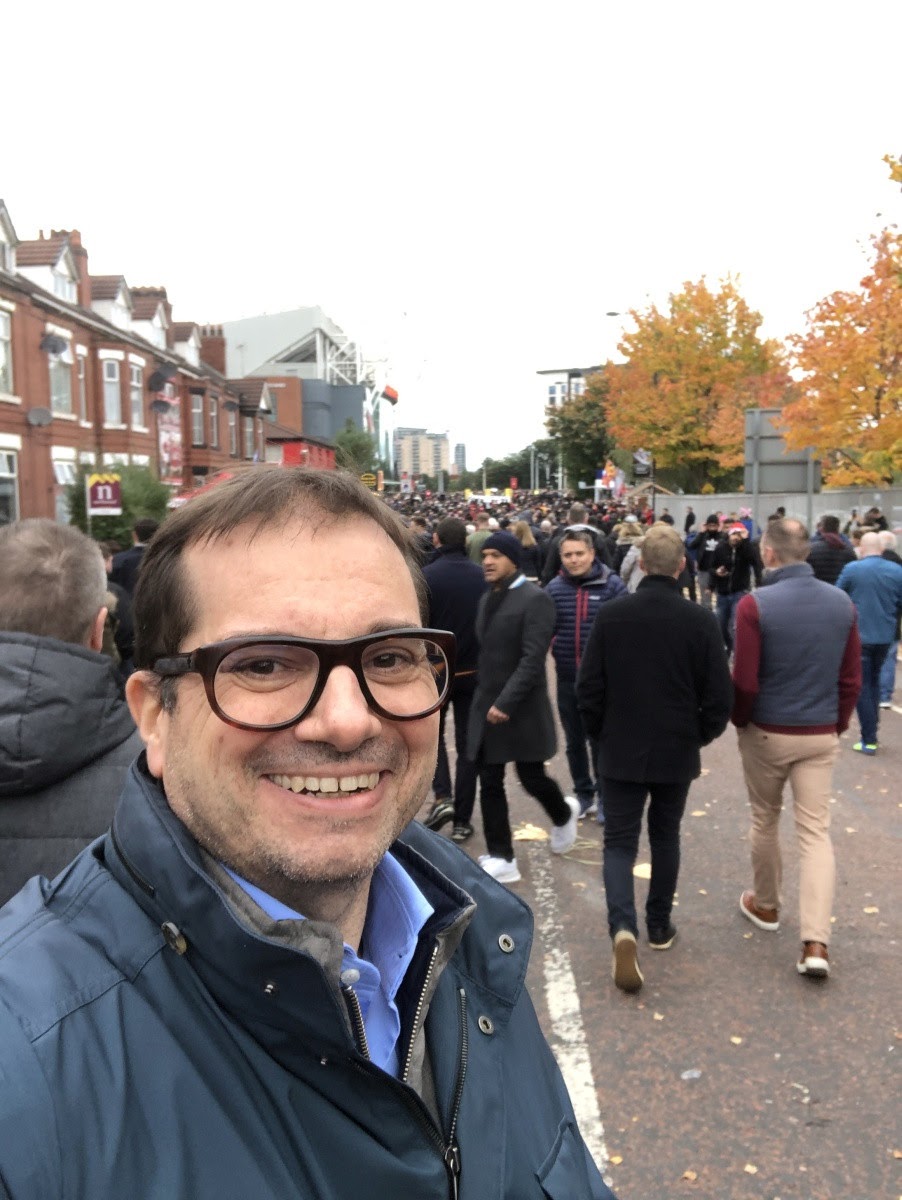 What about some souvenirs?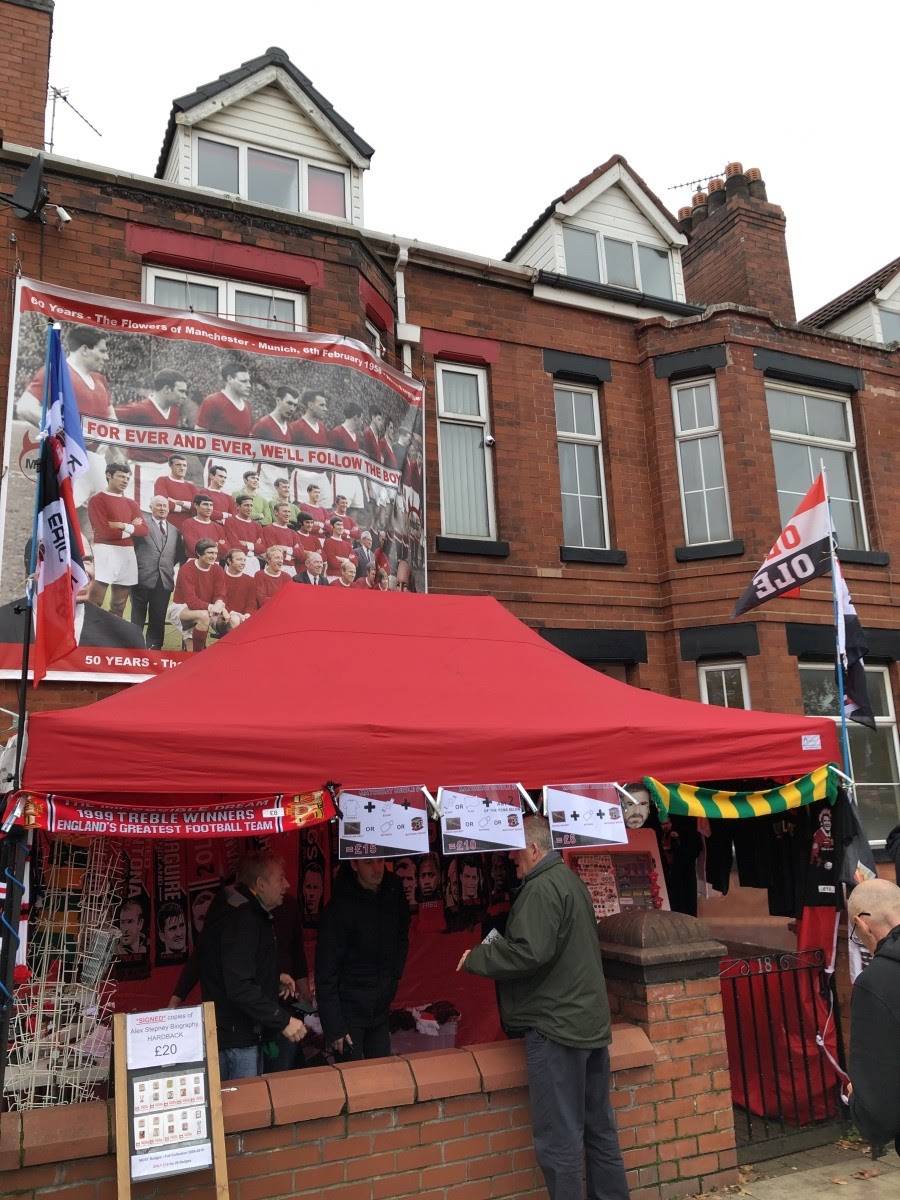 Yes, an Eric Cantona face mask: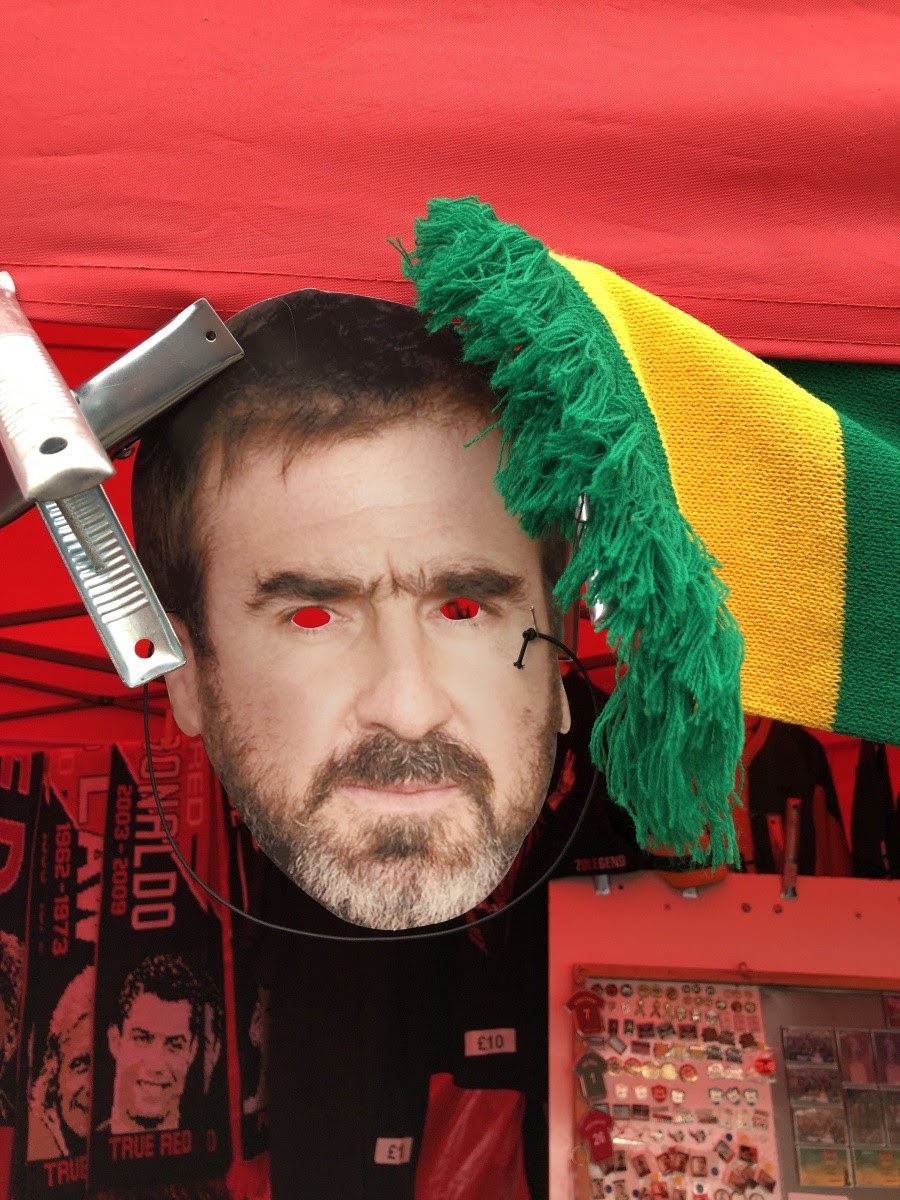 And here comes Old Trafford! Its current capacity is 75,000 seats.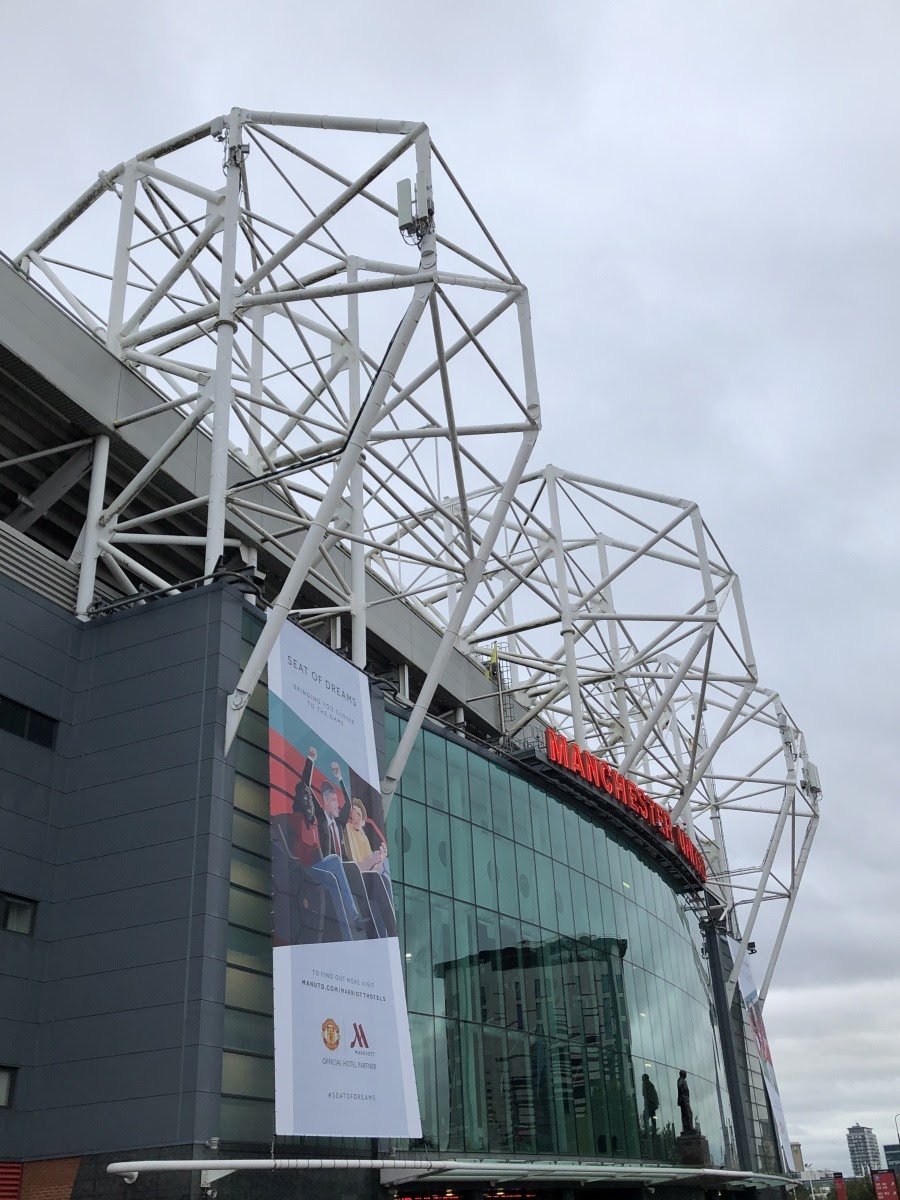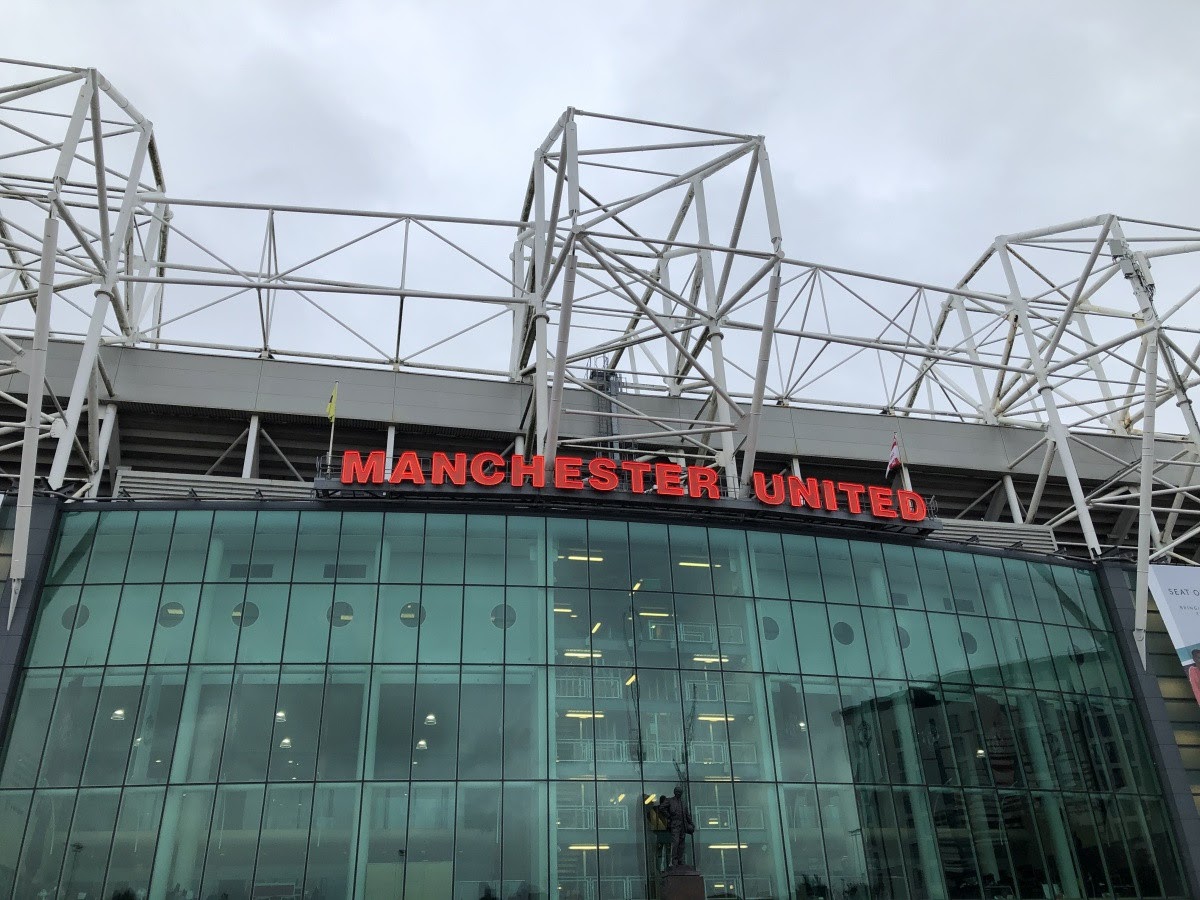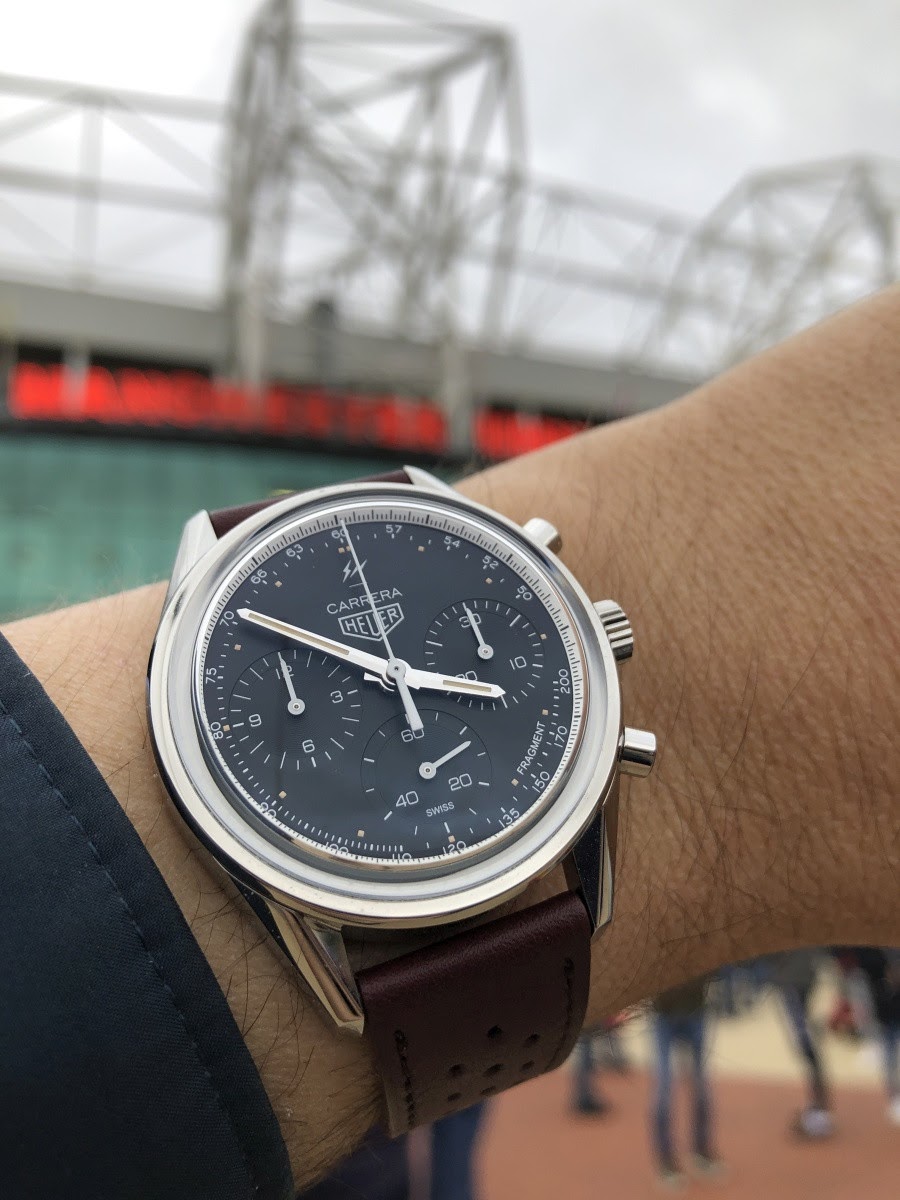 I was very happy to visit a legendary stadium: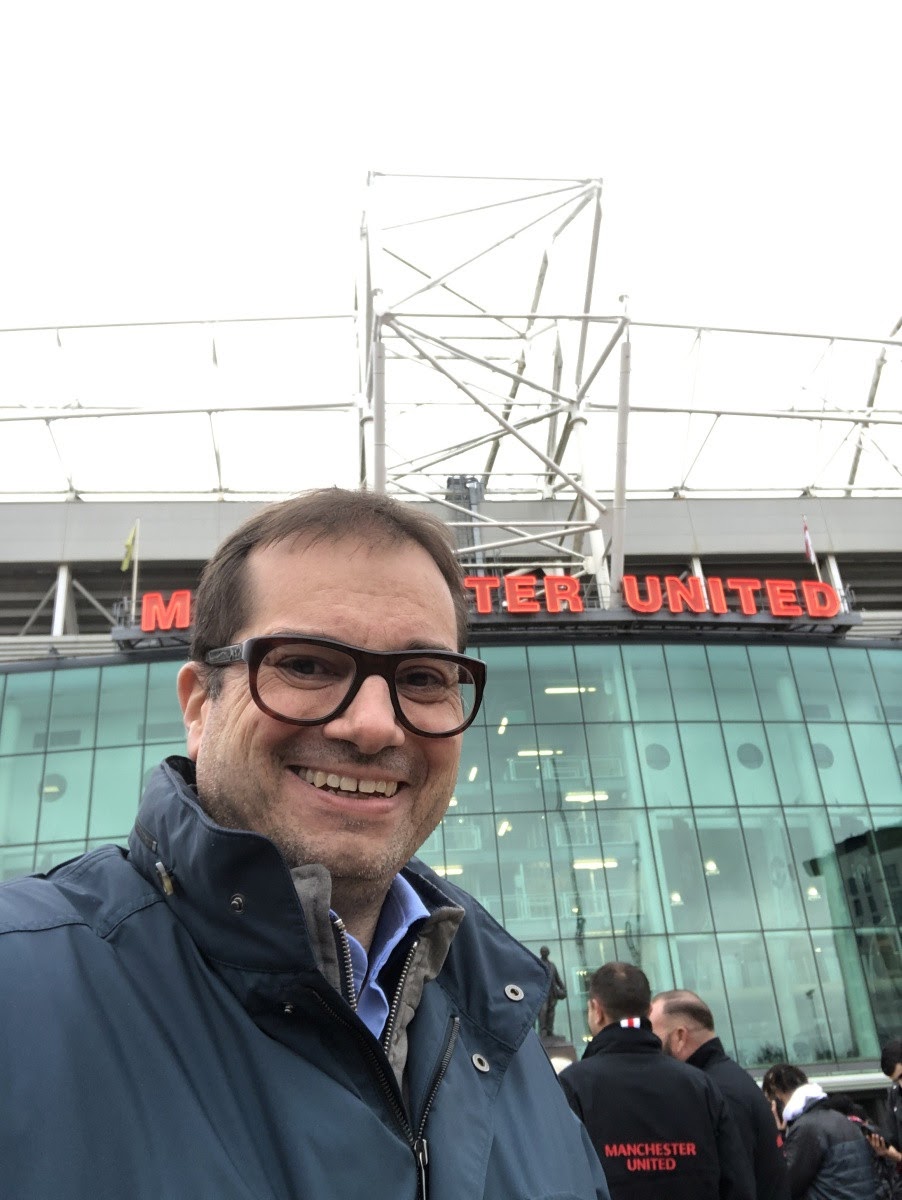 The Manchester United trinity: Best, Law and Charlton.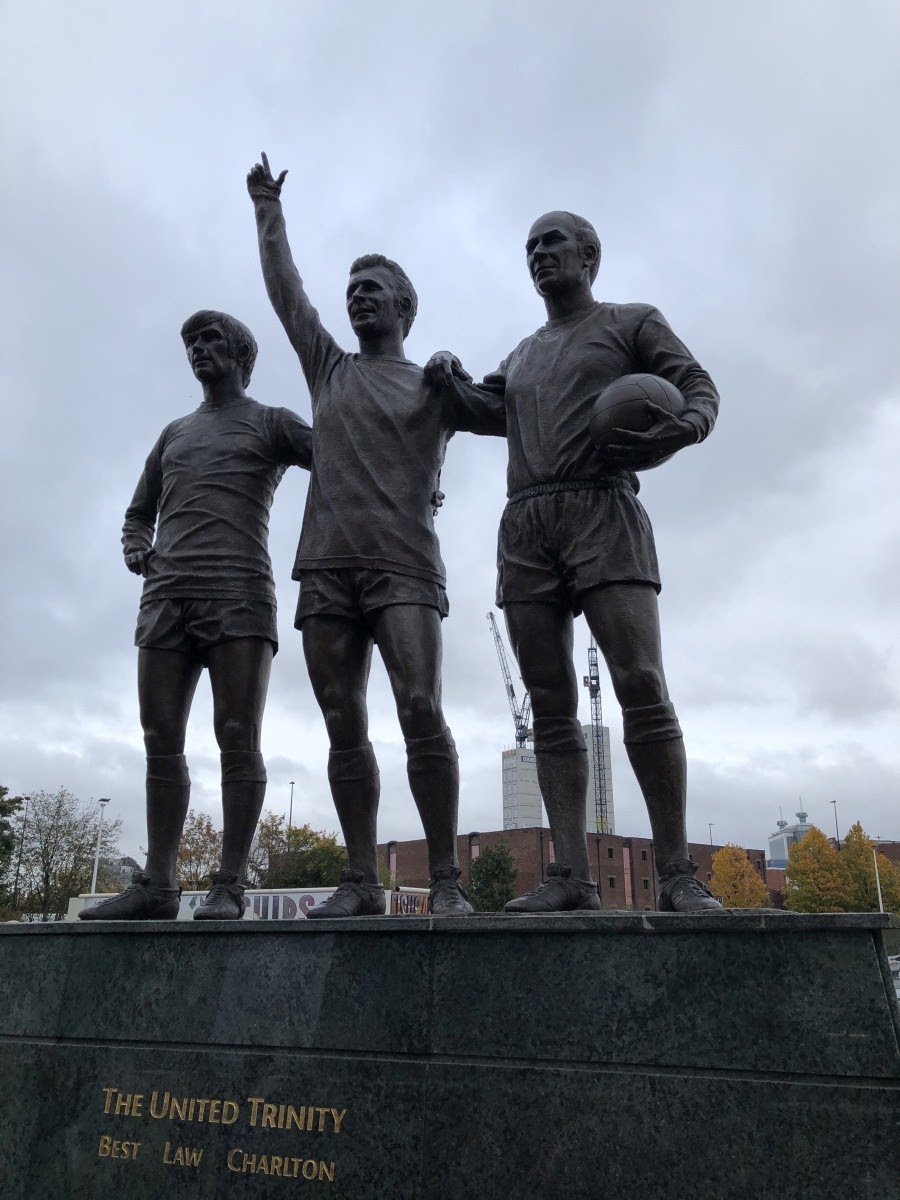 Next time, I will get my own picture with the cup!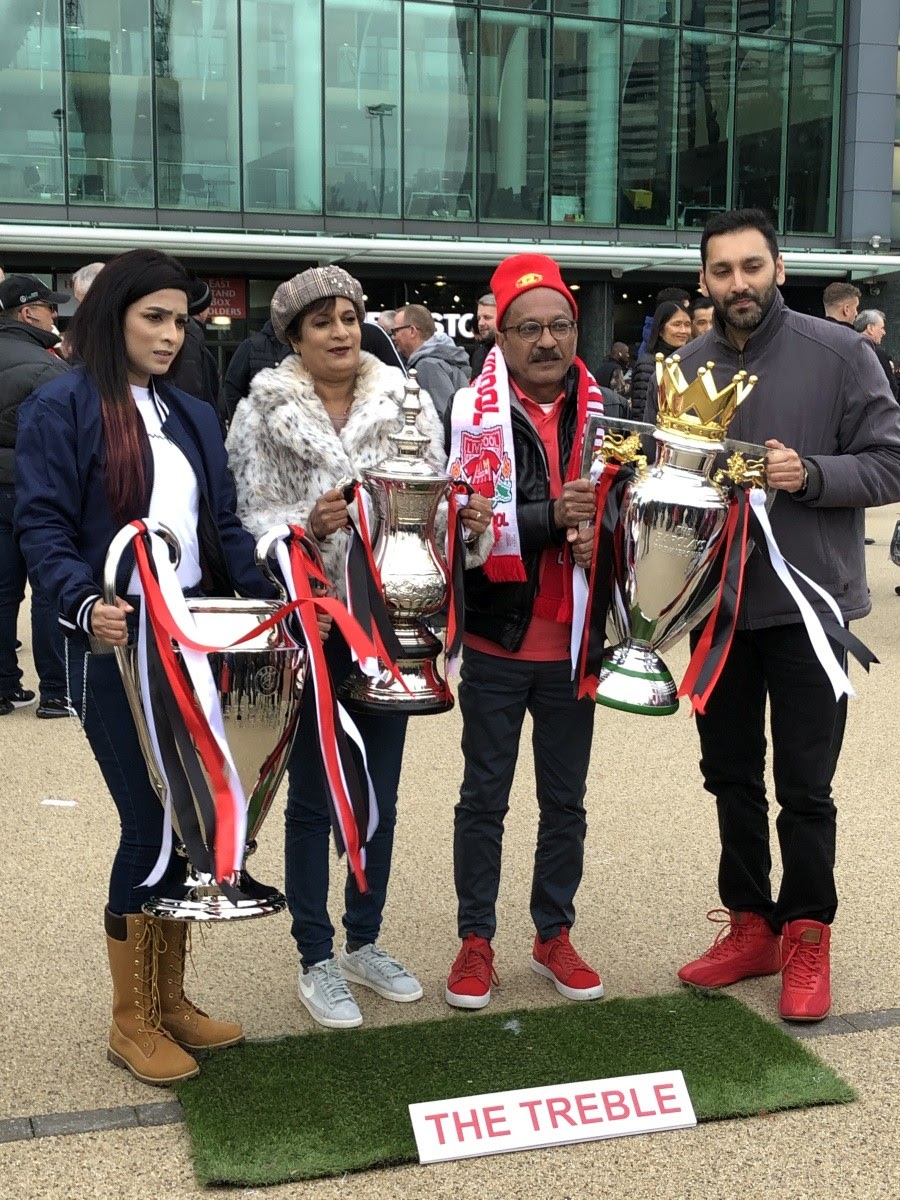 The weather was too cold to visit Mr Whippy!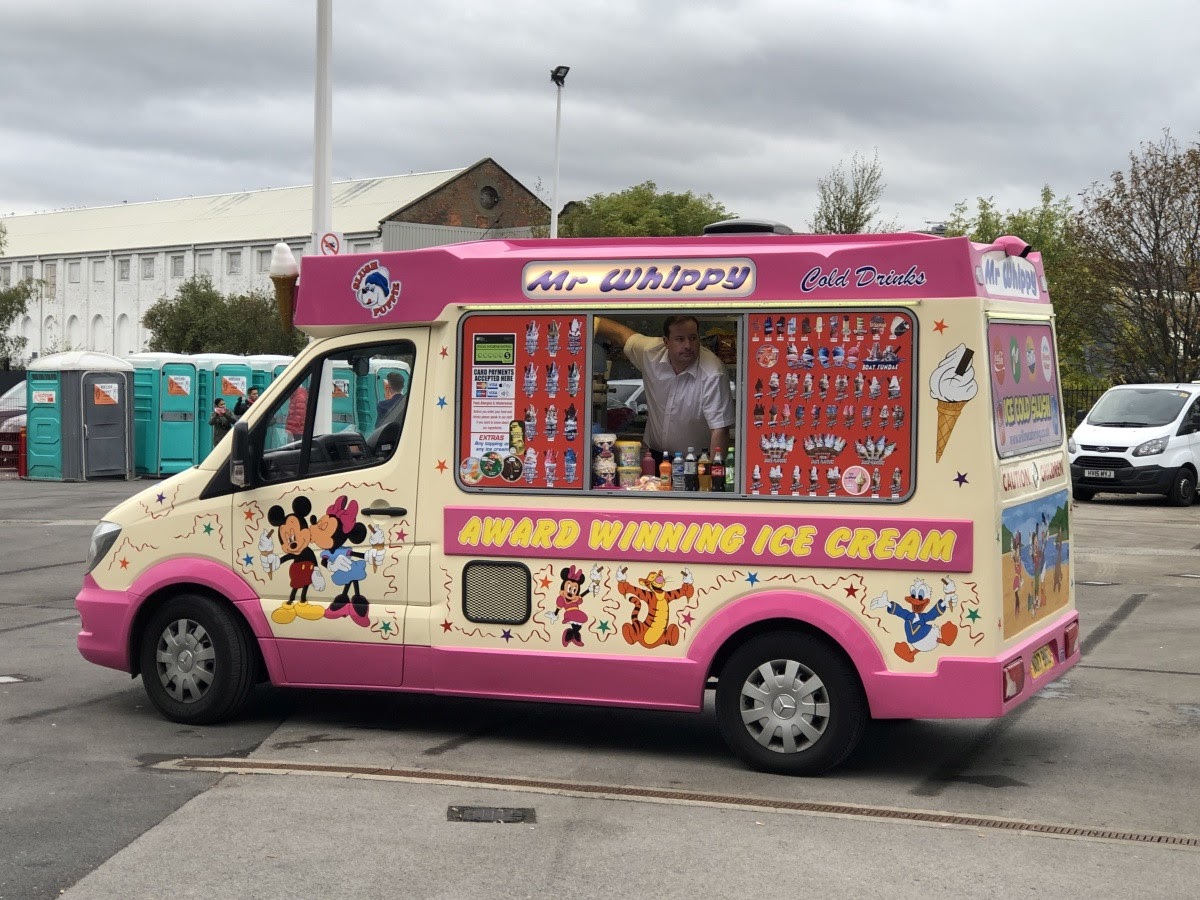 Jose, you were still there ? Since then, Jose Mourinho became Tottenham head coach and was formerly the Manchester United head coach (among other famous teams).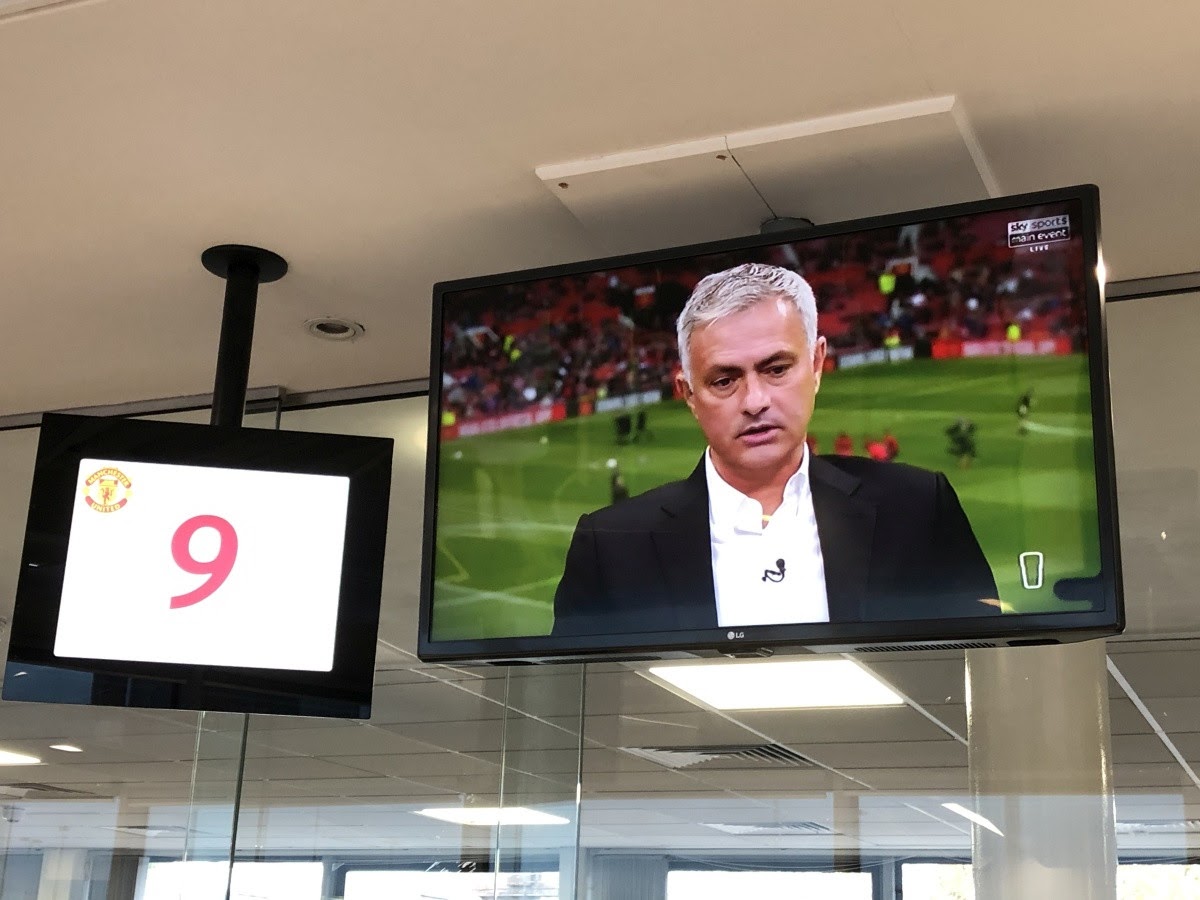 My Manchester United pass: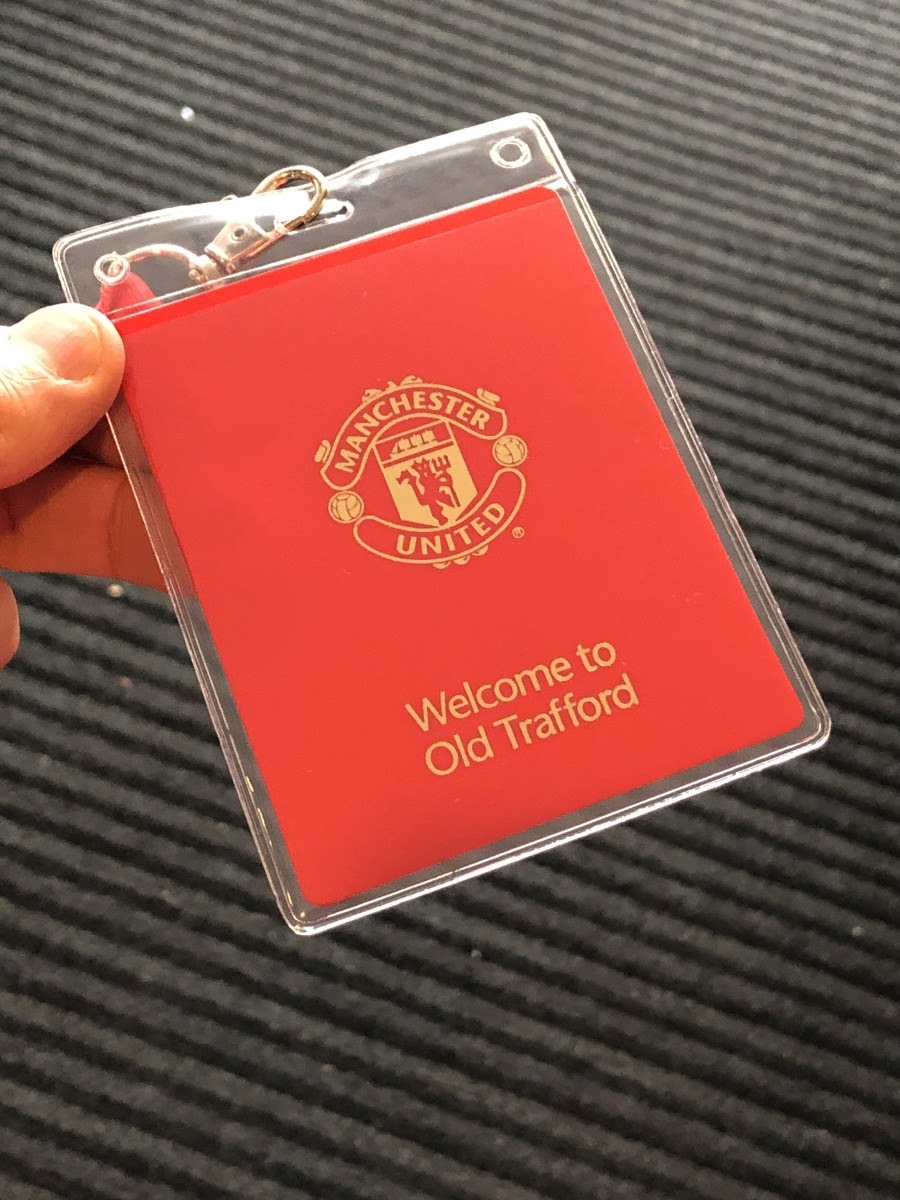 What a superb atmosphere! There is something special with English games, in any level, division, league. You hear the songs, you feel the fans supporting their teams and you are close to the pitch.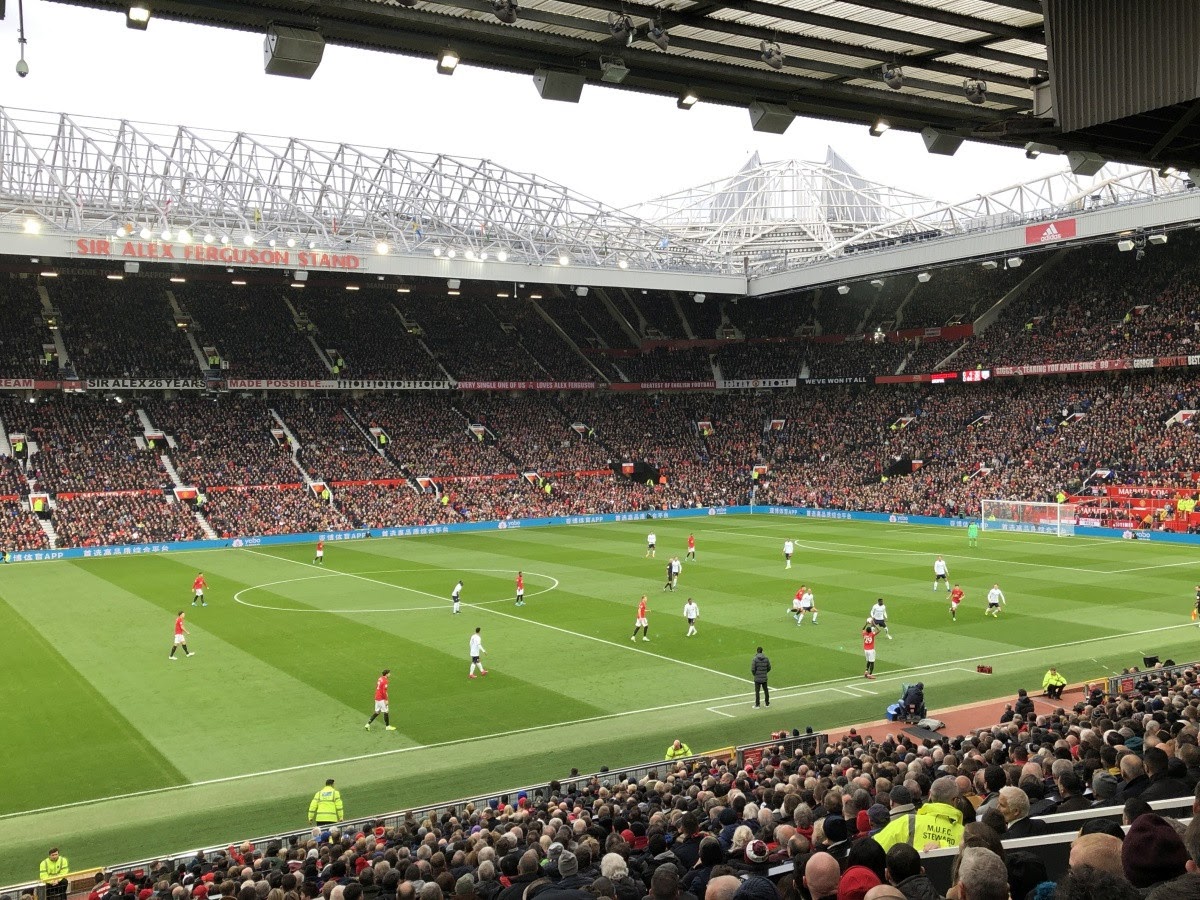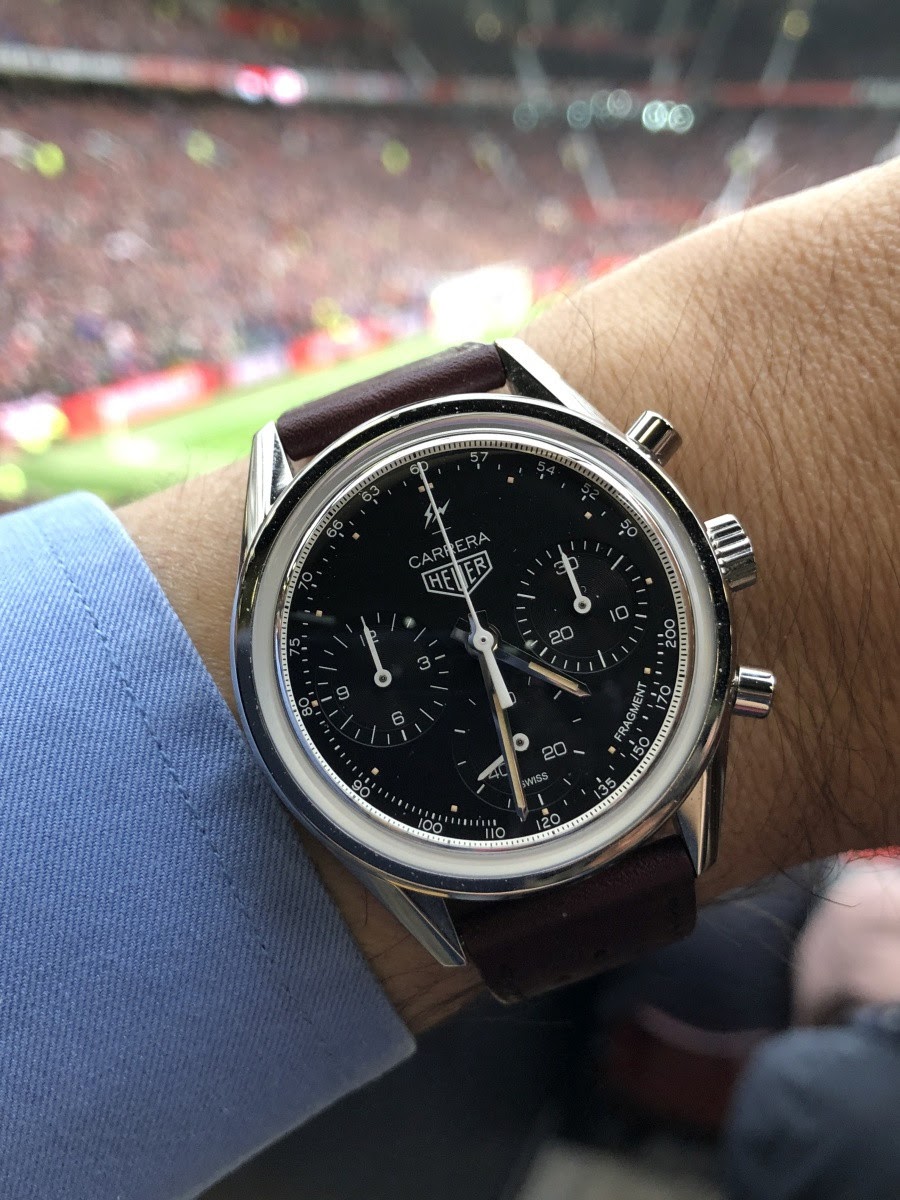 The physical impact from Liverpool was very strong. It was for me one of the big differences. Liverpool is a team with a high intensity. Since Manchester was playing with its traditional red jersey, Liverpool used a white jersey (both teams are usually playing in red):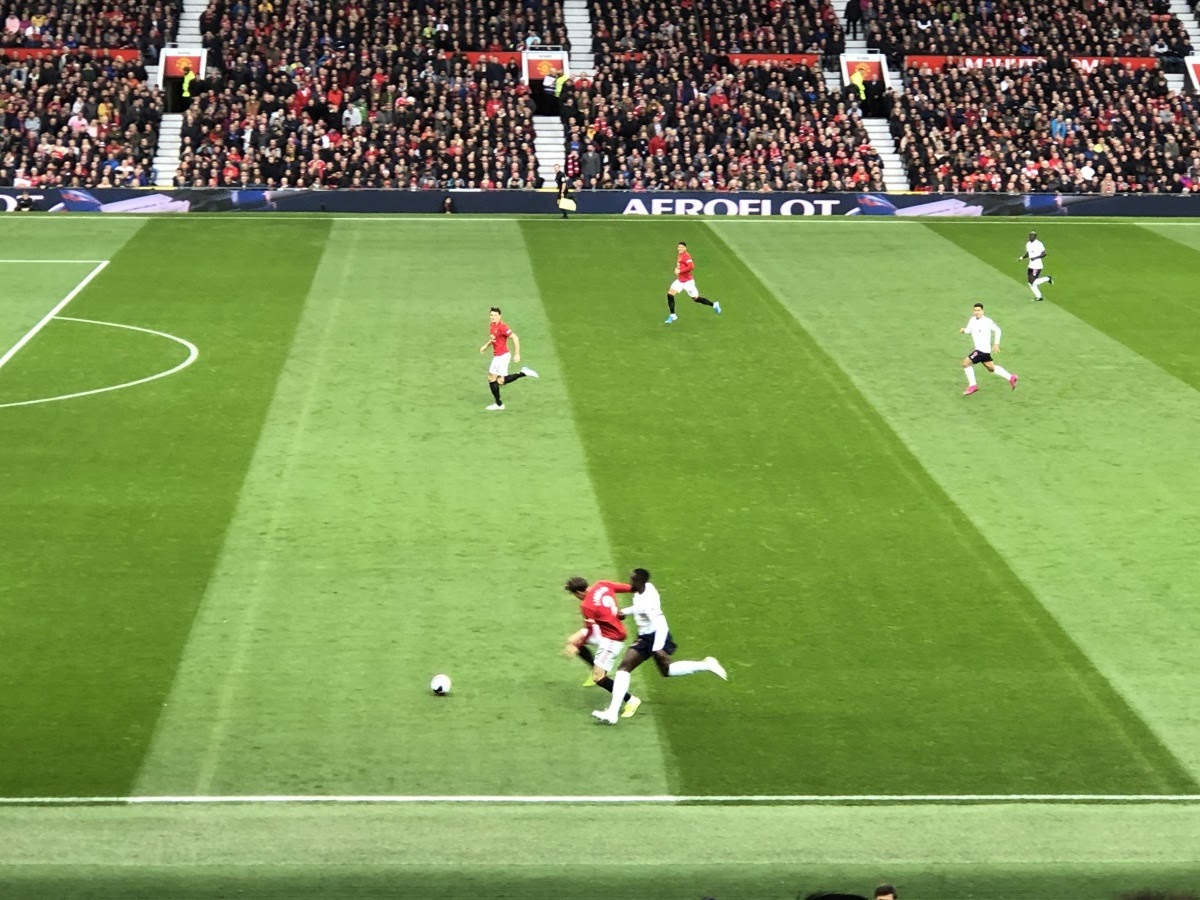 Very surprisingly, the first goal was scored by Manchester United!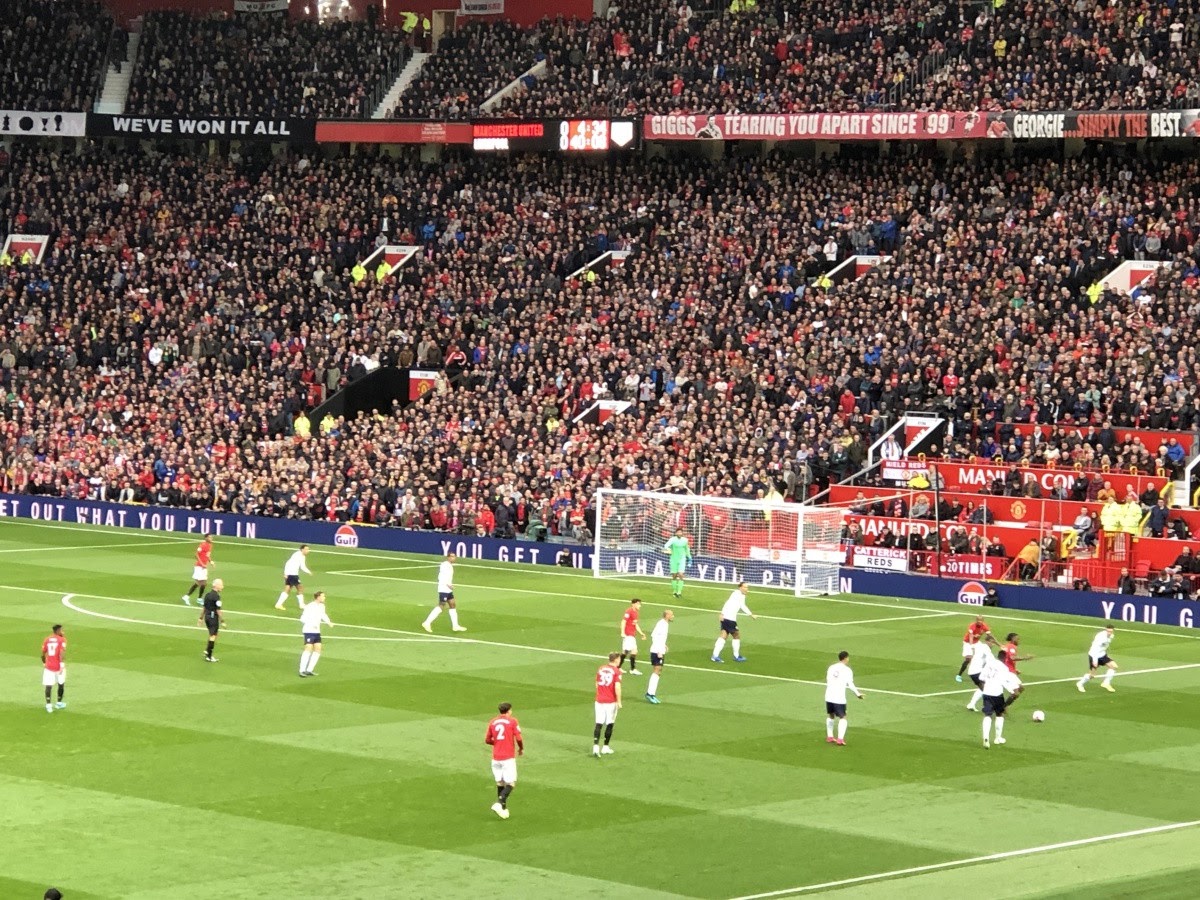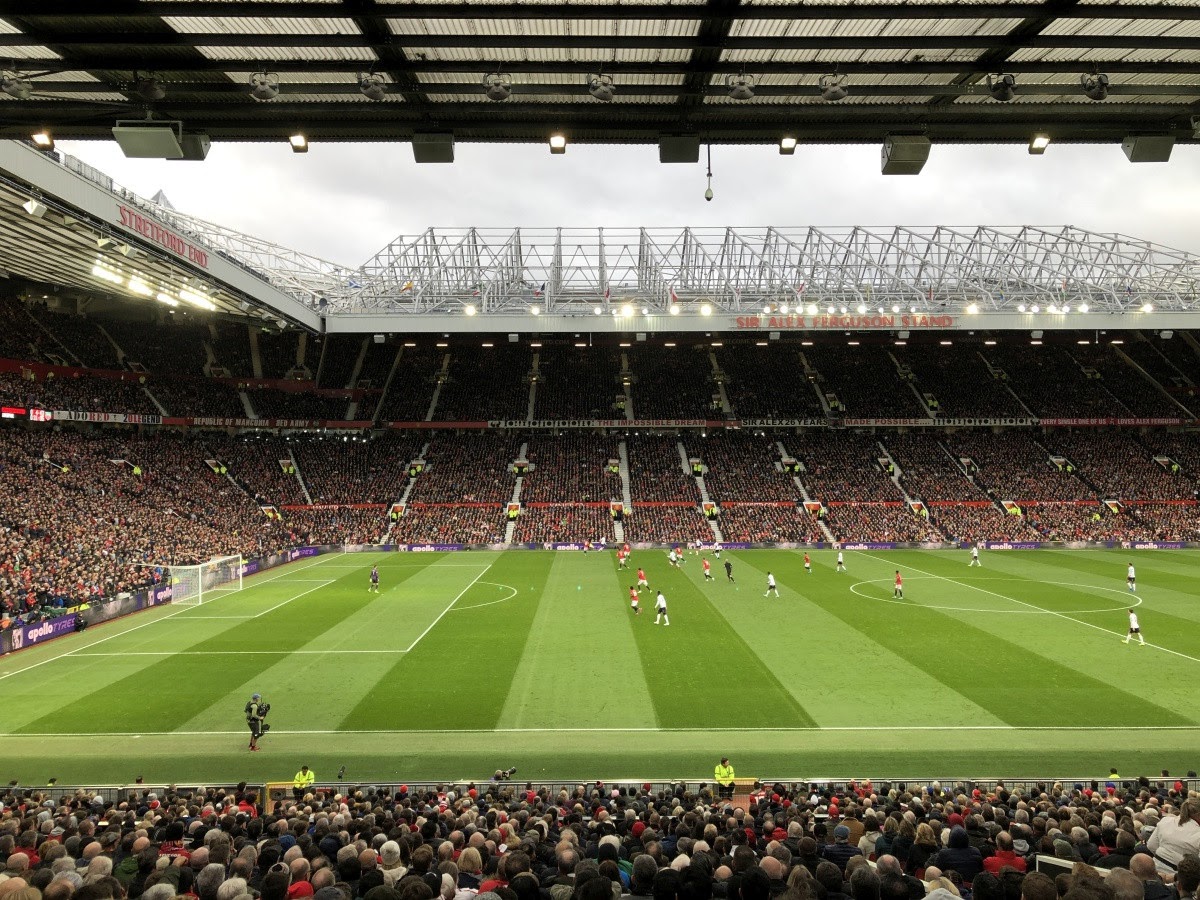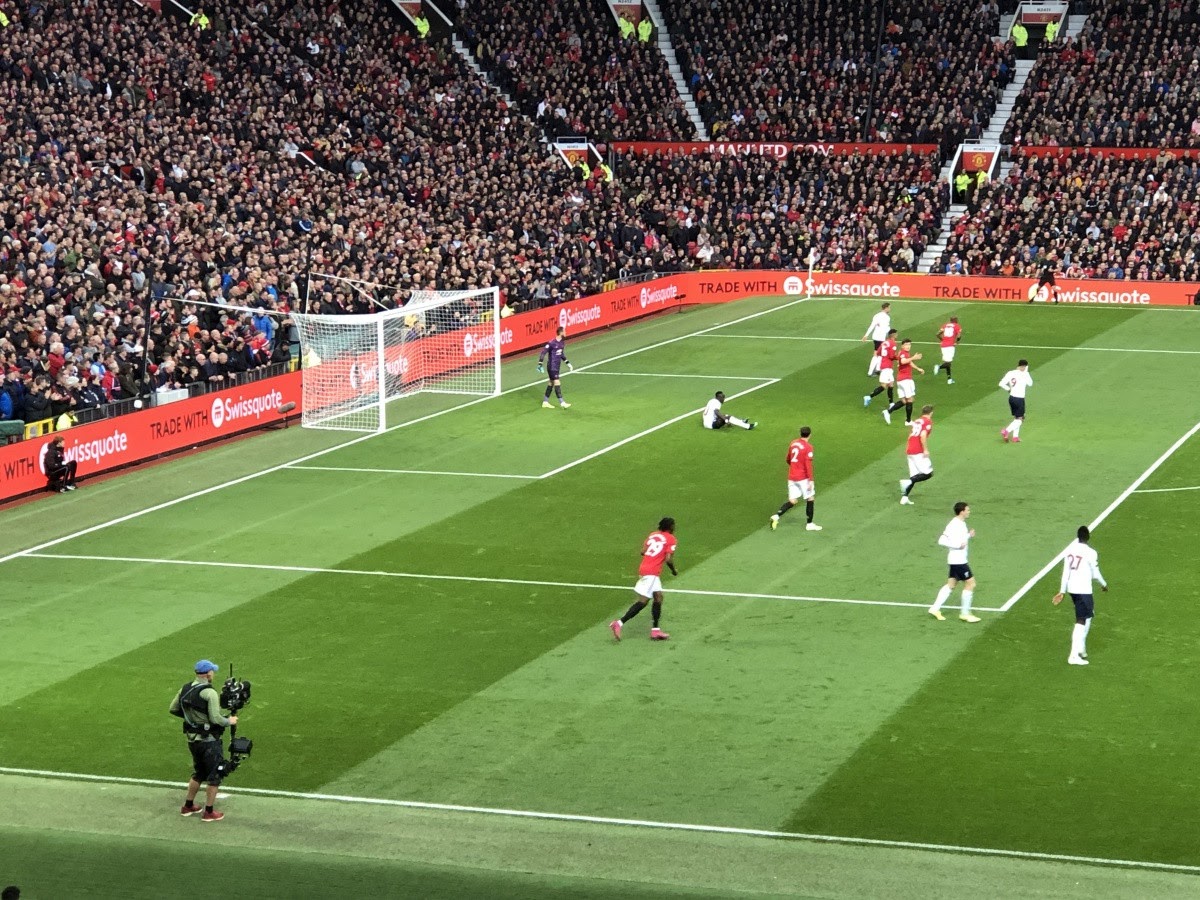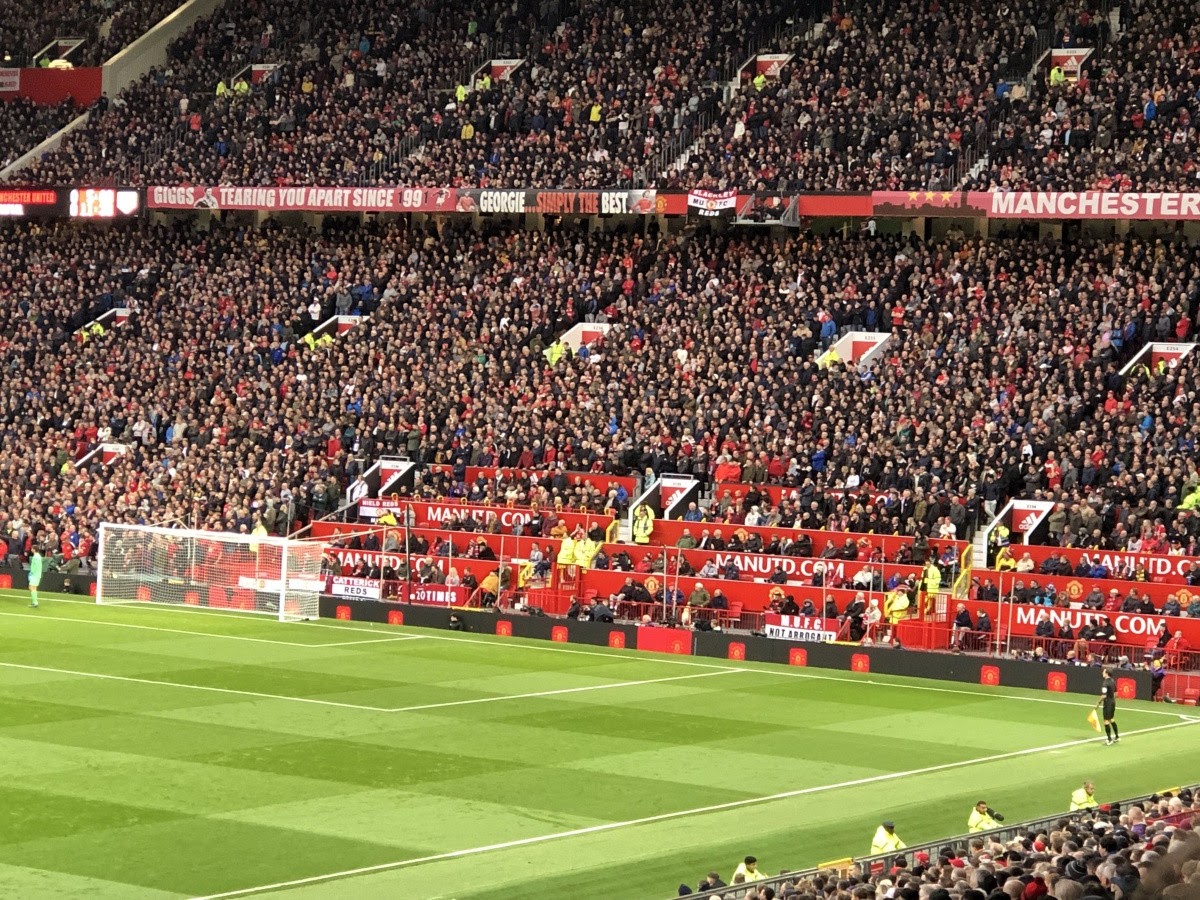 Manchester United was leading 1-0!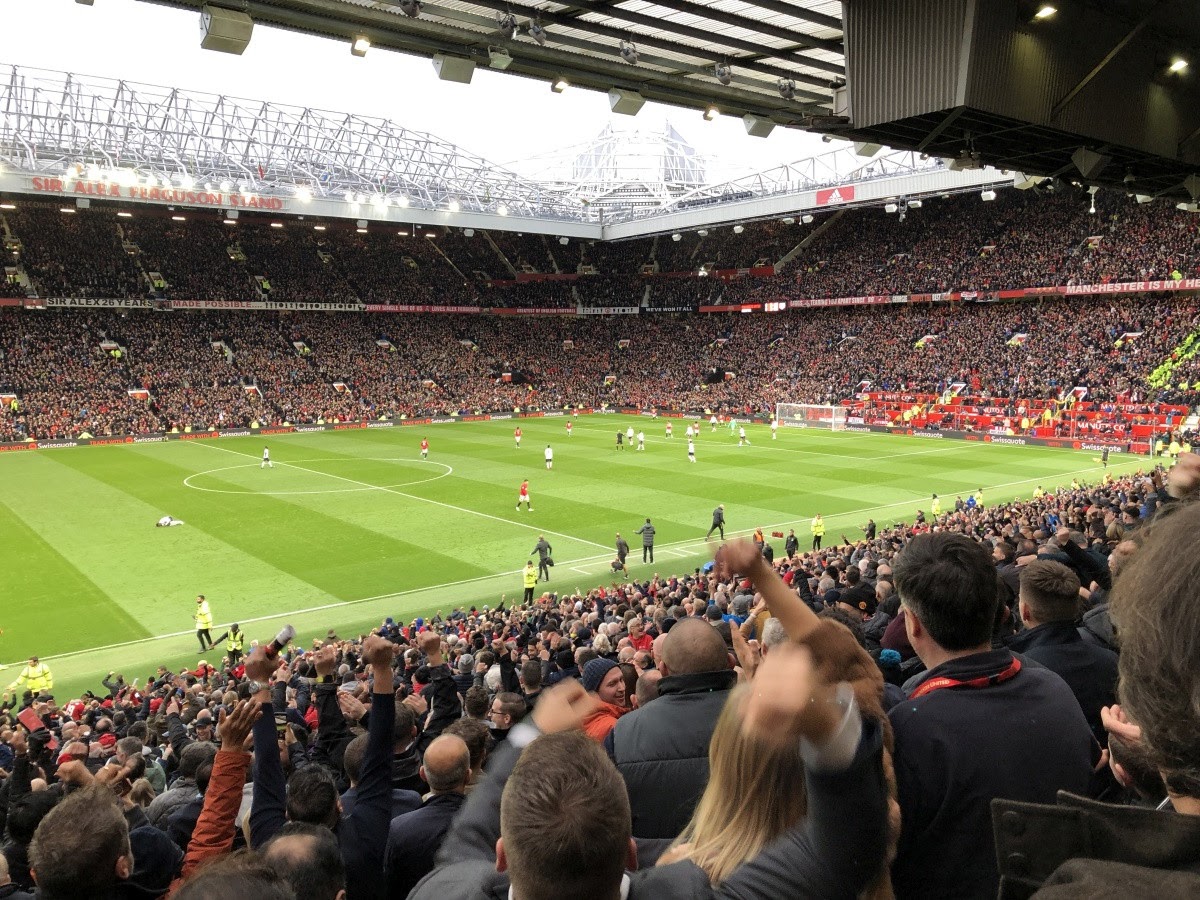 Some pics taken during the half time: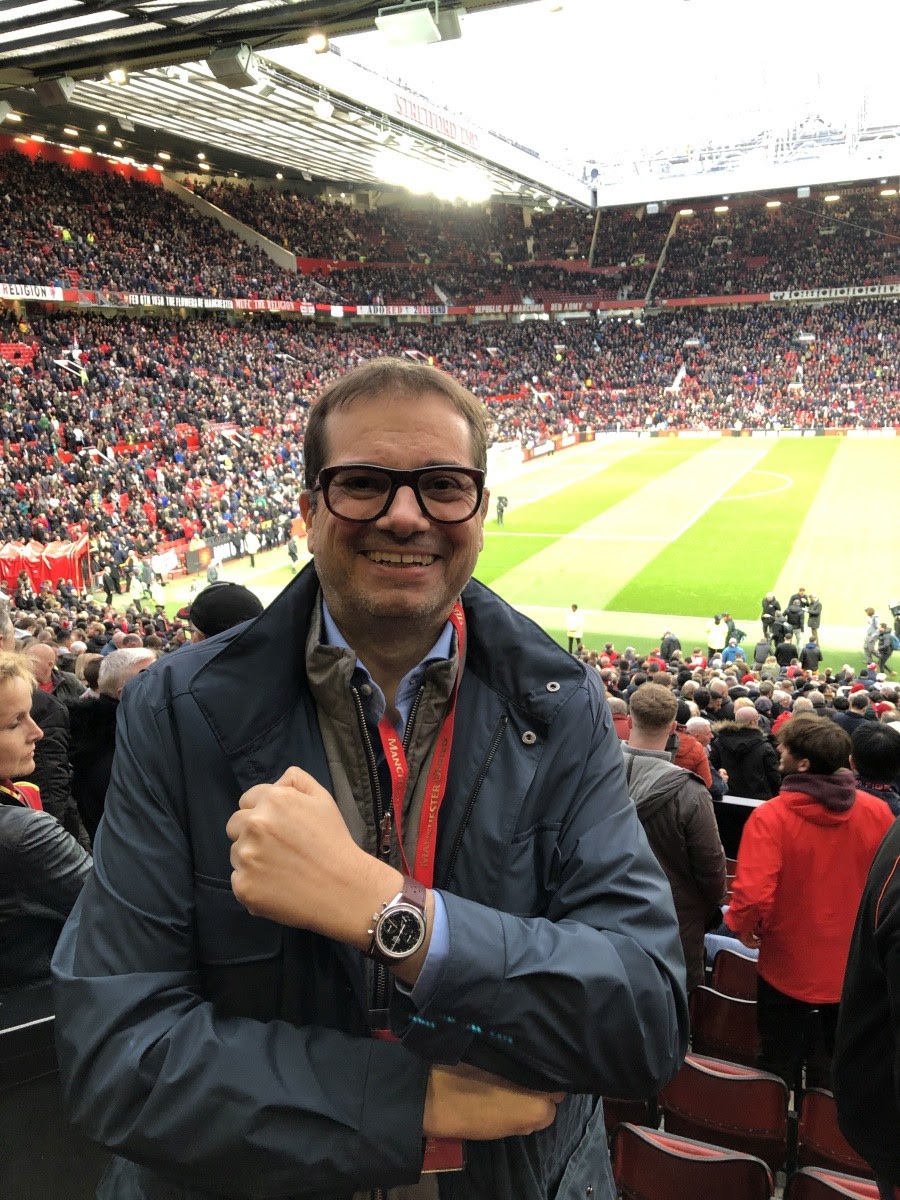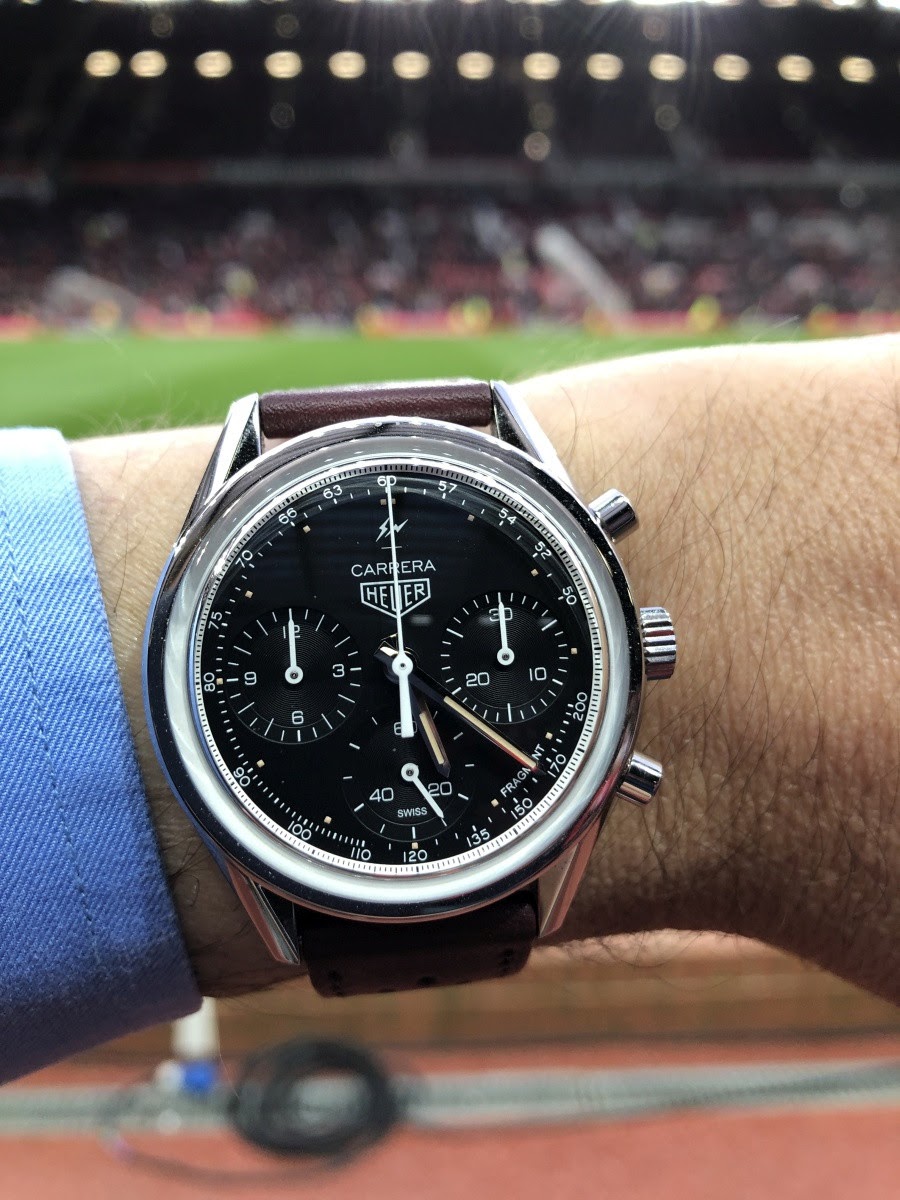 I could come close to the pitch! This one didn't play... maybe he will become a team member in the future, he has some assets to score head goals!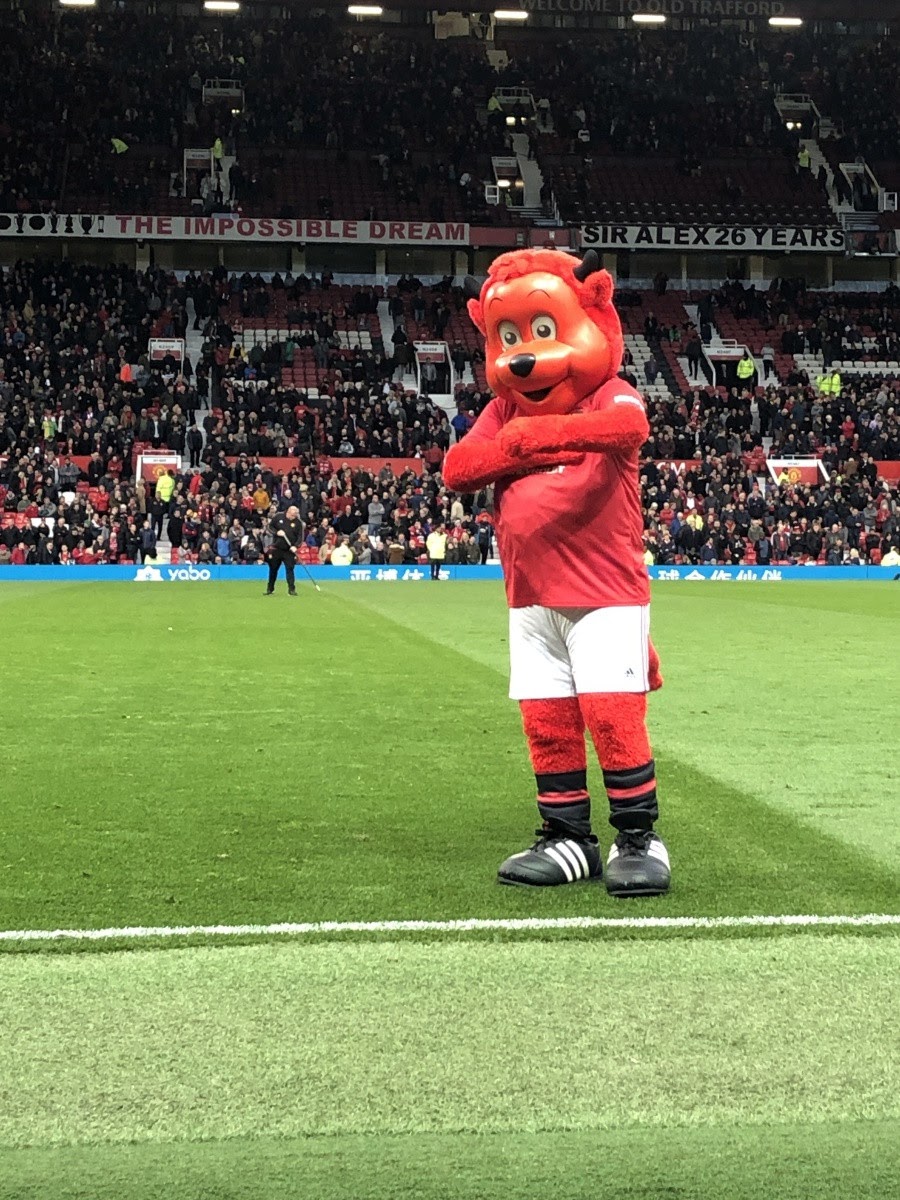 Jürgen Klopp, the man ! The head coach of Liverpool: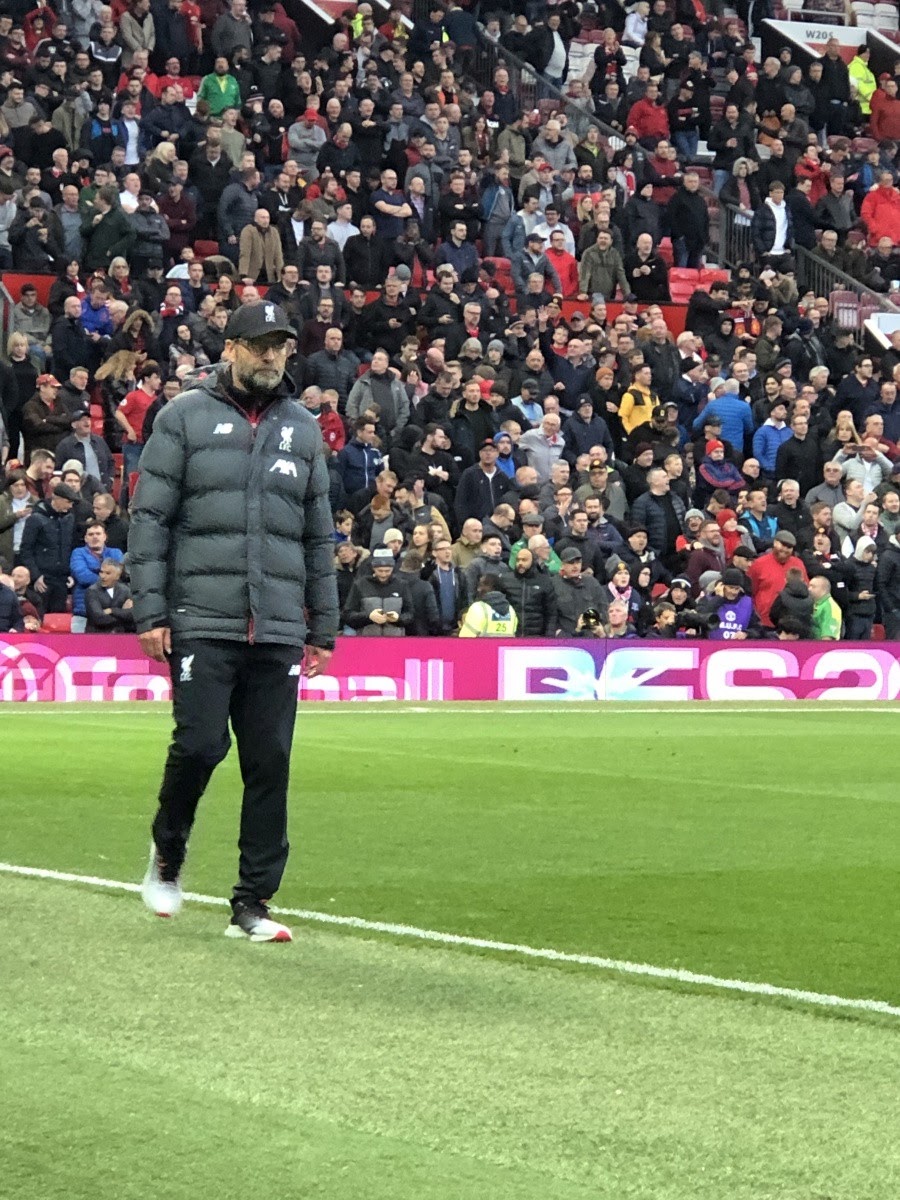 The game resumed: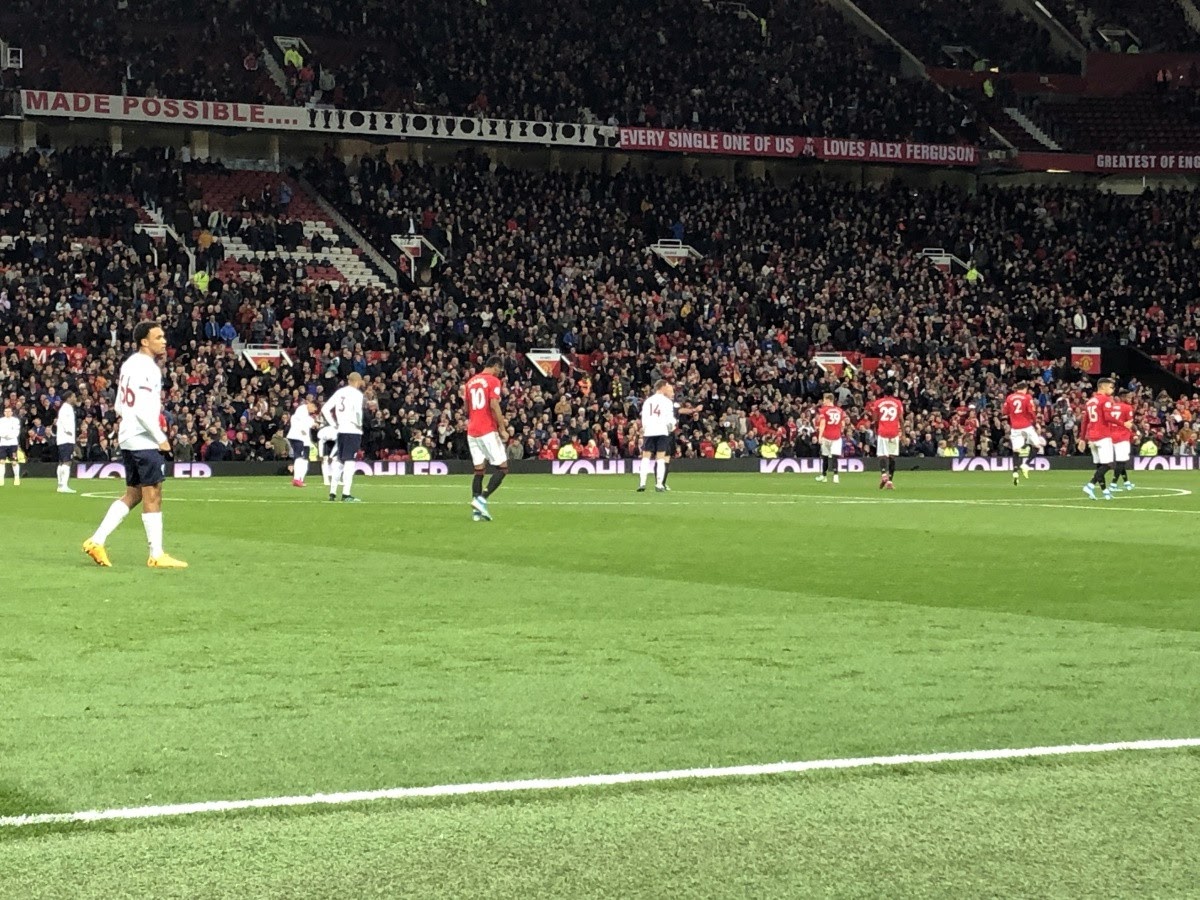 And Liverpool came back... 1-1! Pure logic to be frank!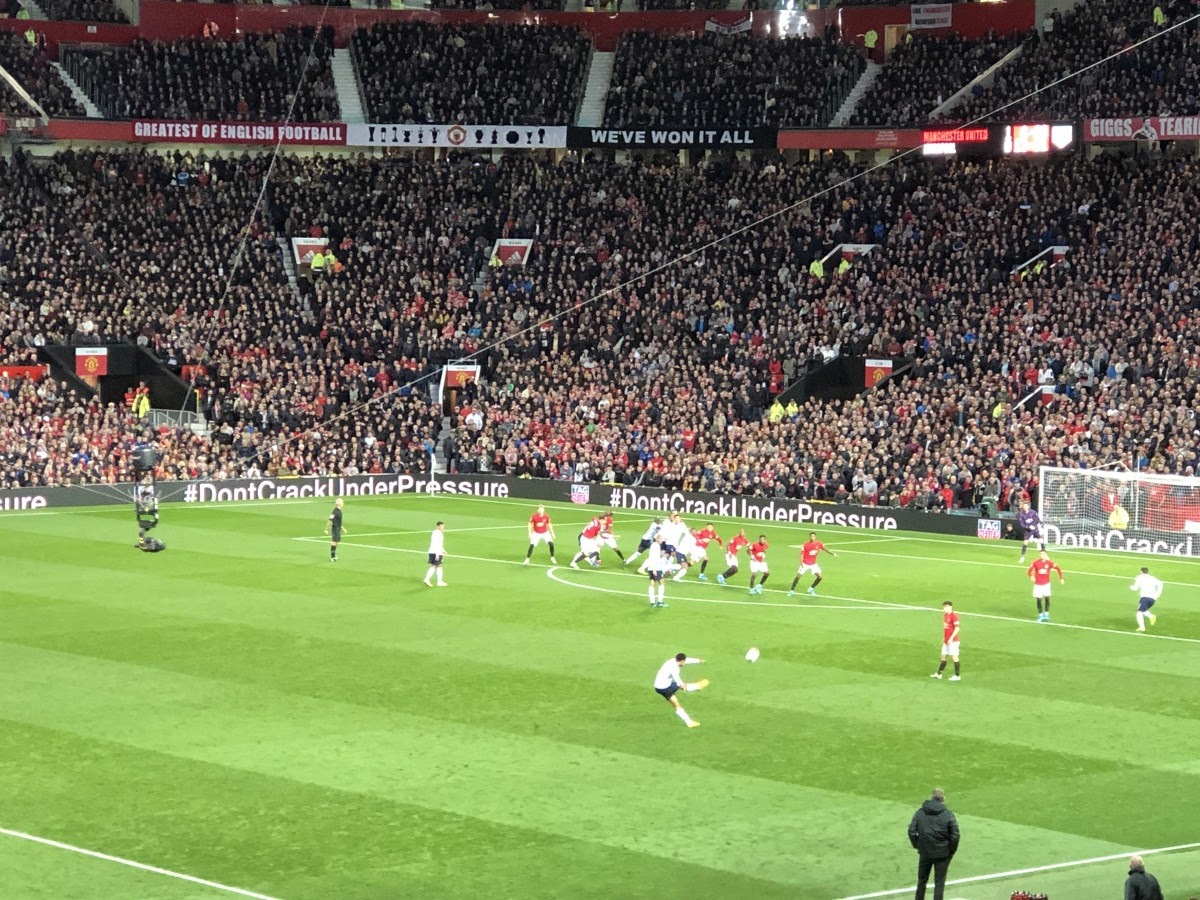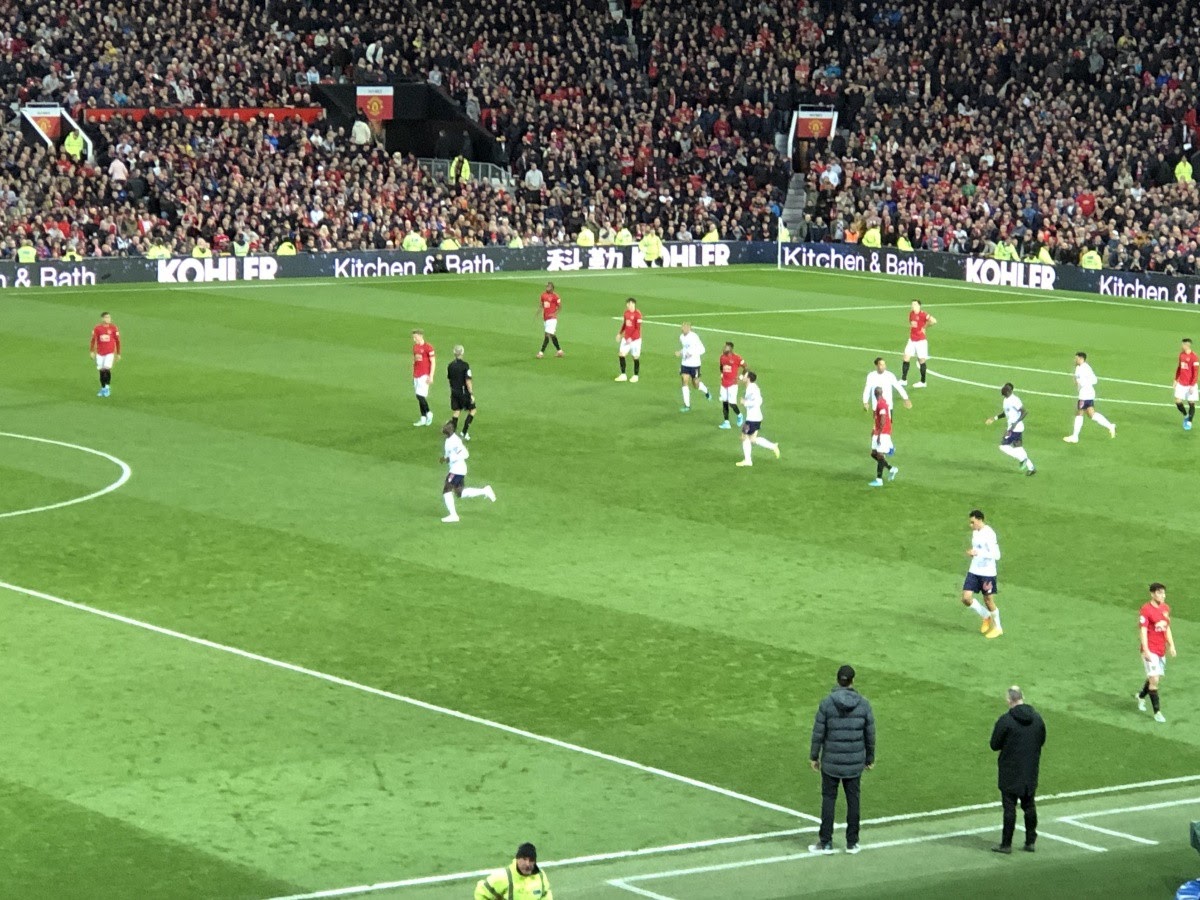 1-1 was the final score. Not a surprise... well, yes actually it was a surprise. This game has remained till today the unique game not won by Liverpool in the 2019-2020 Premiership season! It is unbelievable!
At the end of the game, we came back to the private suite to share some beers and listen to the comments from former Manchester United players like Gary Pallister: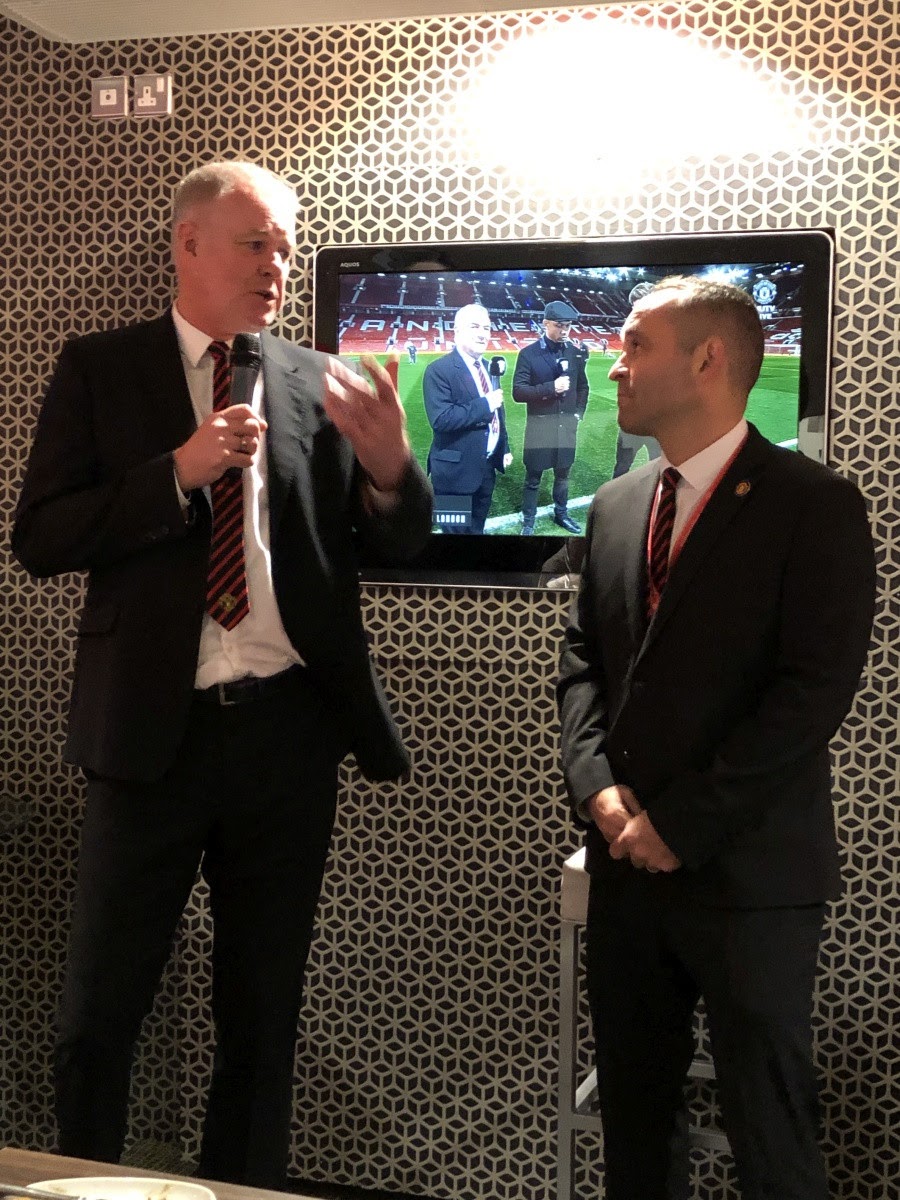 These famous clubs never forget their past legends!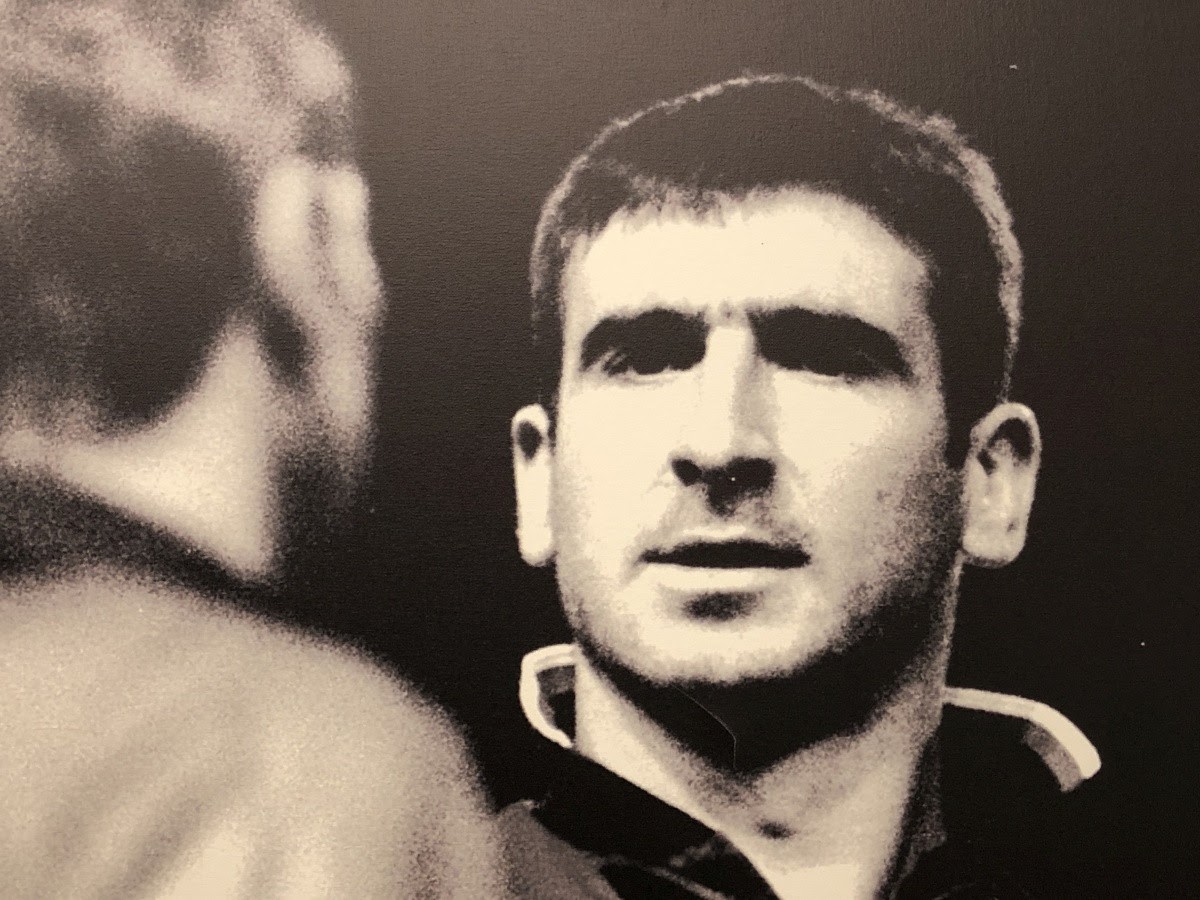 My Tag Heuer & Manchester United kit for the game!

While leaving Old Trafford, I could see the moving reminders of the Munich tragedy (plane crash: 21 people including 8 players were killed):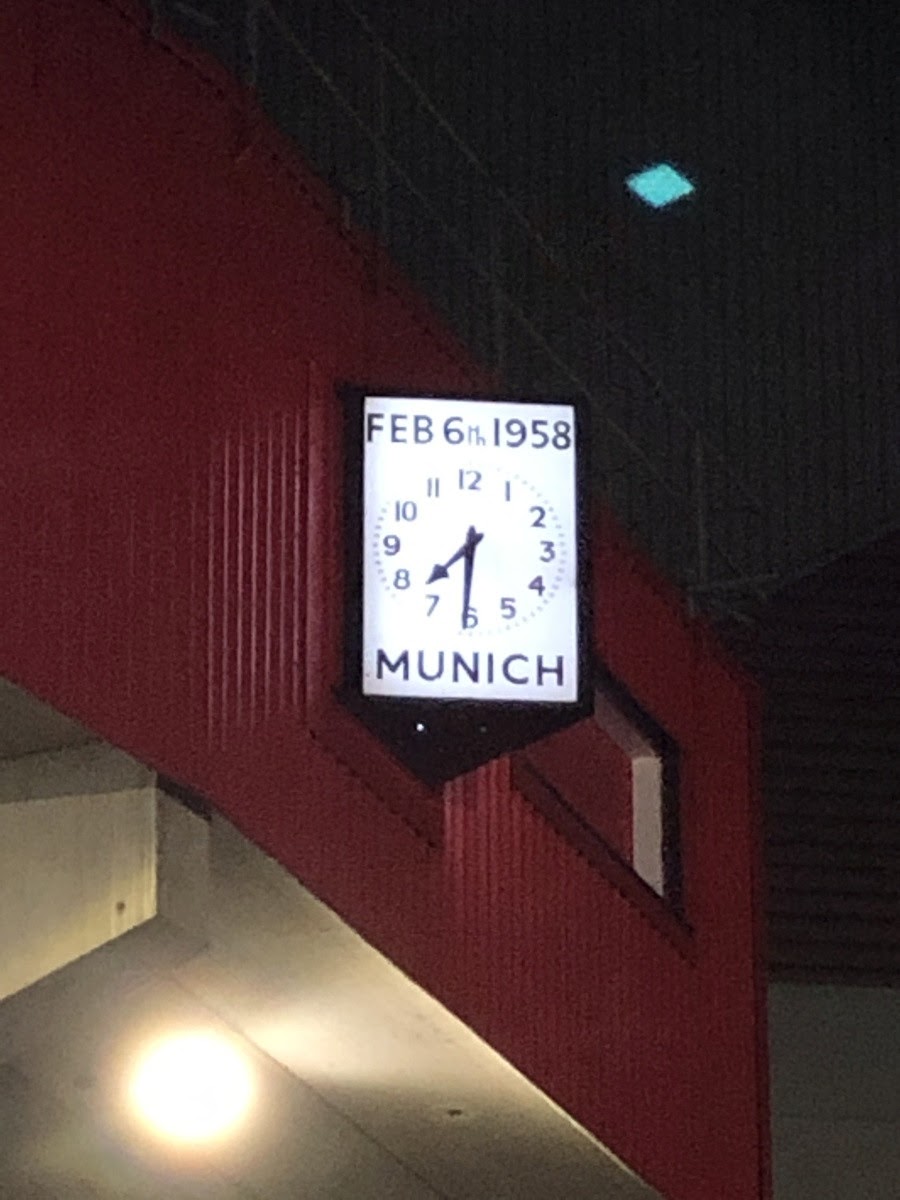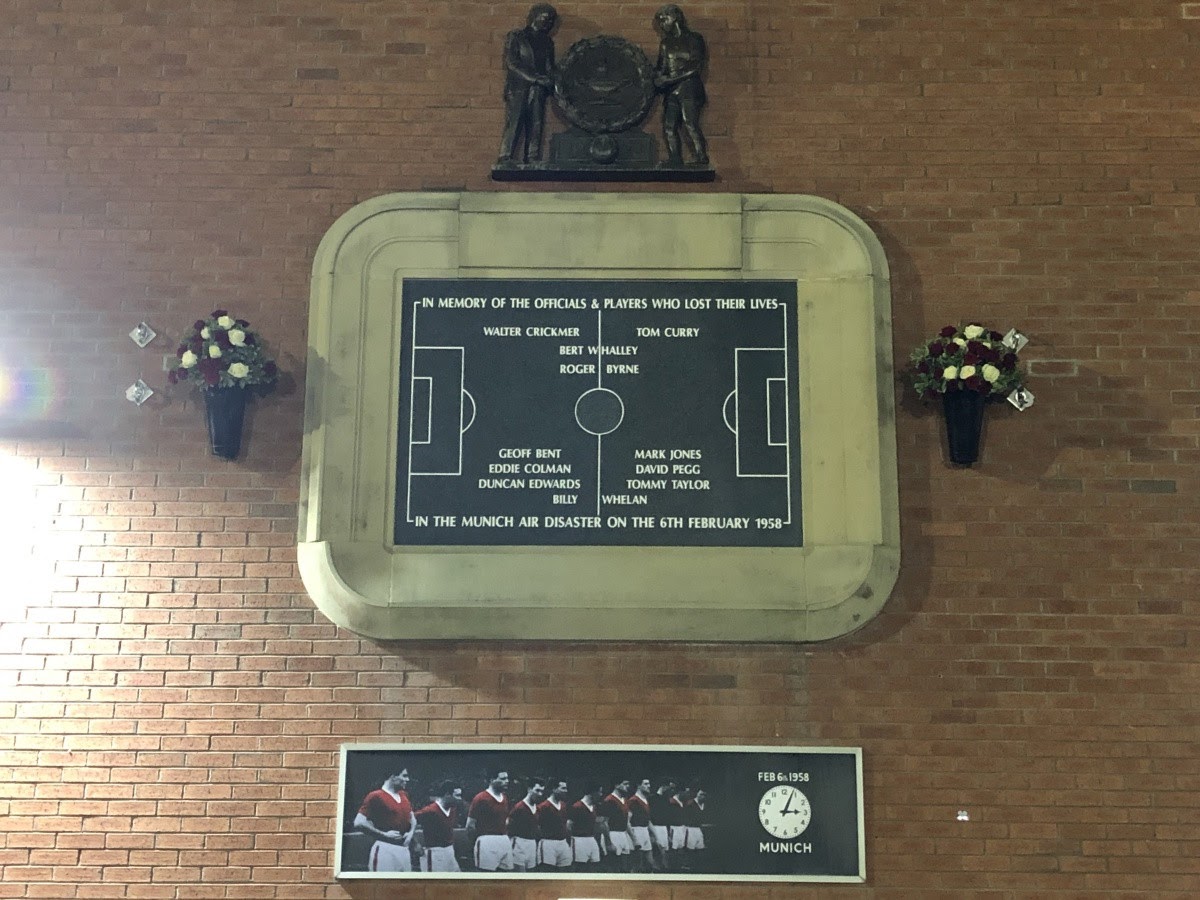 Old Trafford by night... it was for me a pure joy the eyes... and the ears!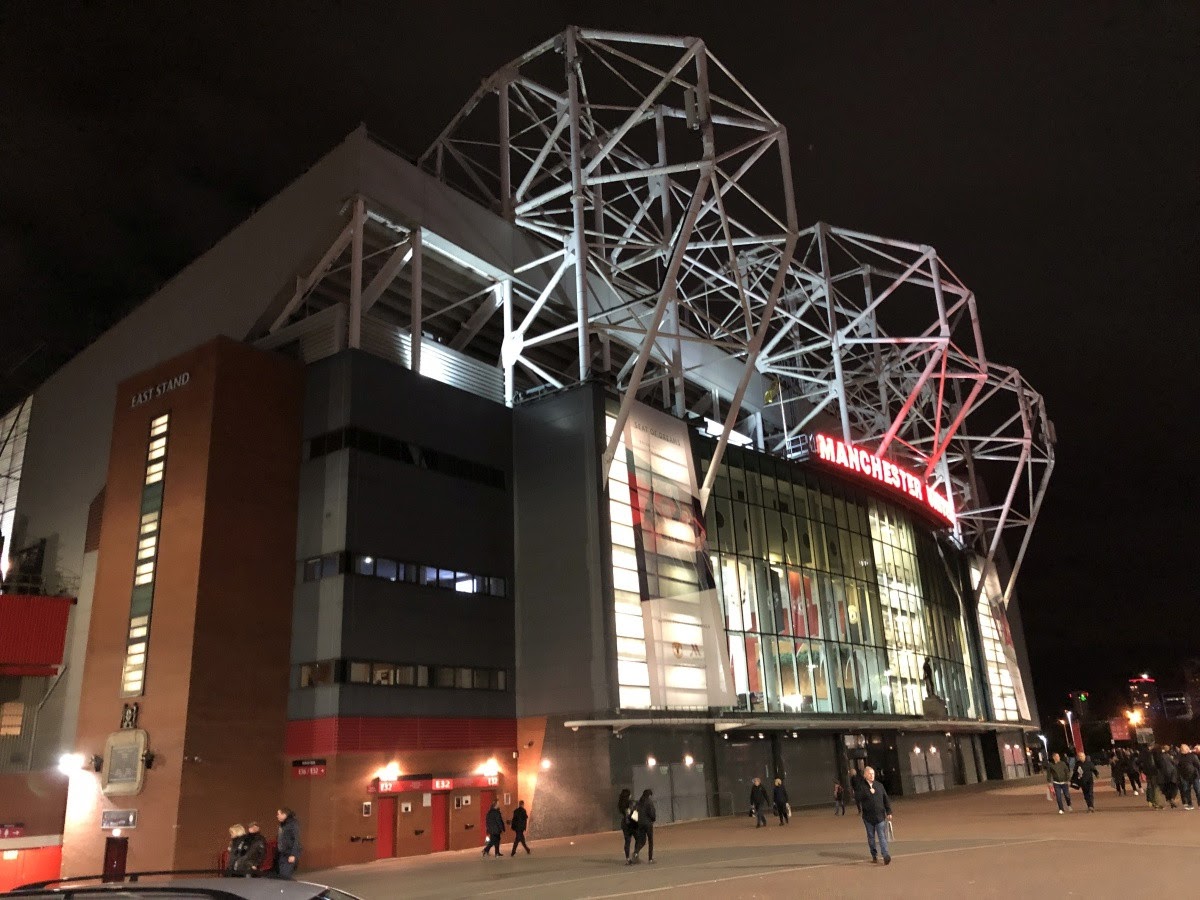 A good day in England always end with the traditional Fish & Chips!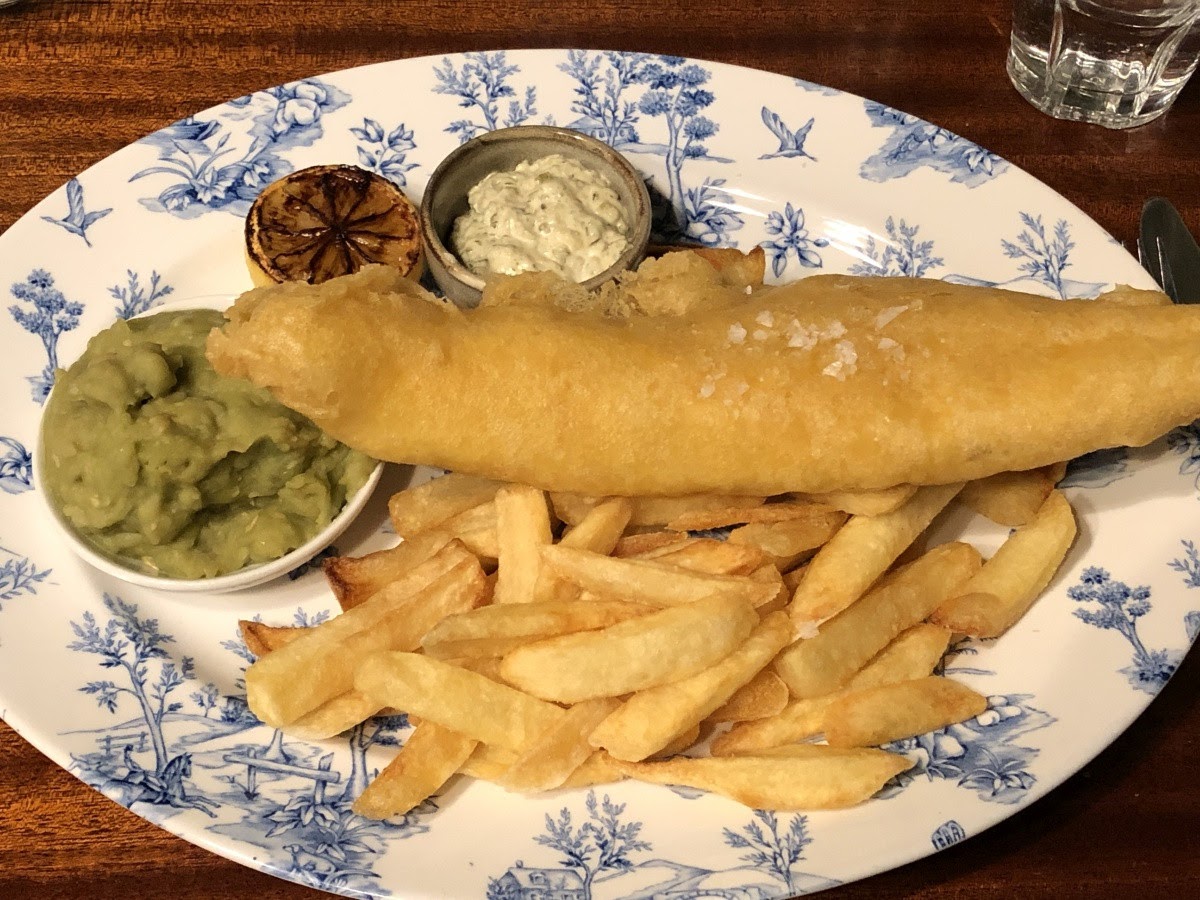 And even if these food activity, I was accompanied by my faithful Carrera Fragment: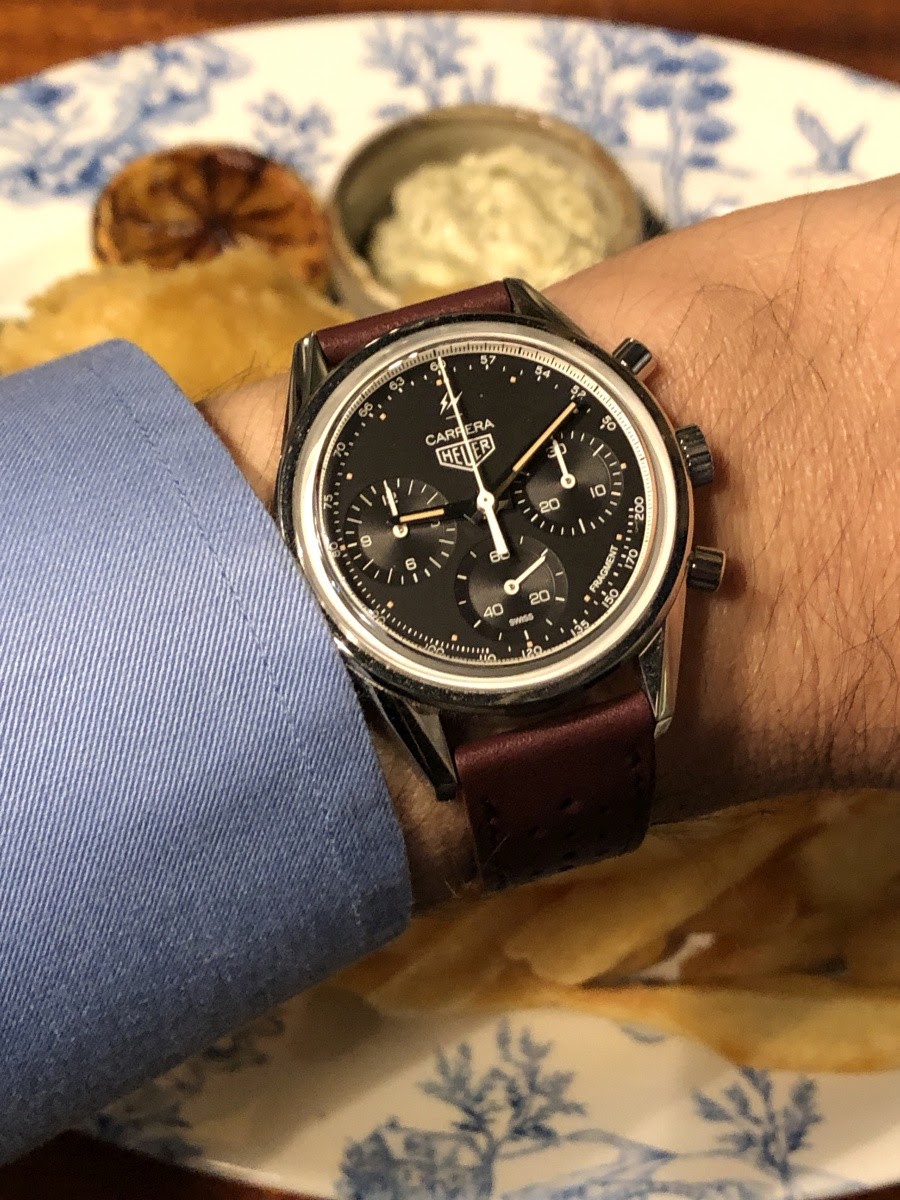 As you could see it, it was truly a superb day, the kind of day you will never forget. I believe that without Tag Heuer I would have never got the opportunity to travel to Manchester to attend such prestigious game. So thanks a lot to the Tag Heuer France team for the organization and for having invited me!
Fr.Xavier