I already wrote that... You remember the first moments of ownership of some watches in a very accurate way.
This is the case for my Breguet Type XX Platinum, Salmon dial, for my Patek 5110P, for my Jaeger Lecoultre Master Minute Repeater, Reverso Septantième and Duometre à Chronographe, for the Polaris 1965, and, among others, my Ulysse Nardin Sonata.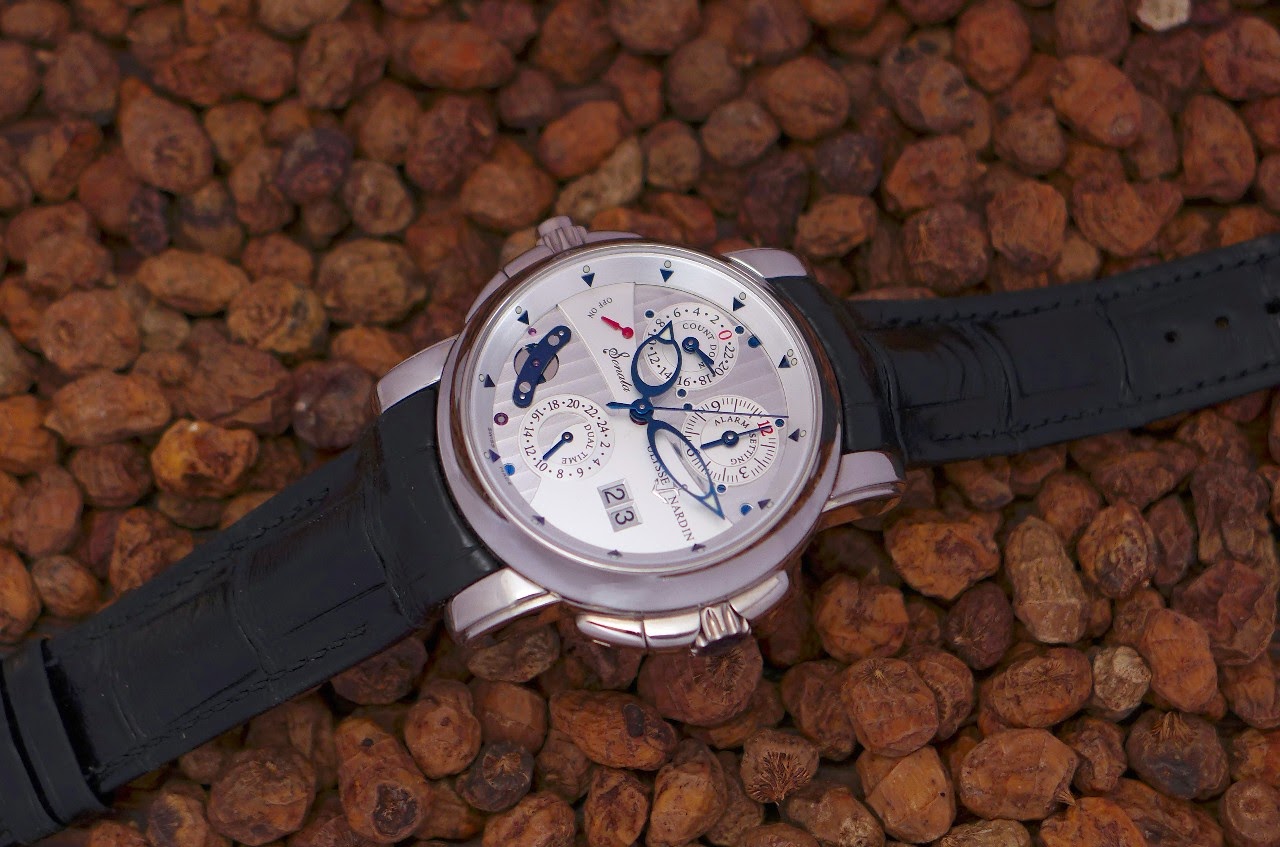 In 14 years, I had the time to live many, good or bad, moments with that Sonata. But there is one thing which I should highlight, here, the fact that it is a kind of fetish watch for me.
Each time I have a challenge, or a tough moment, this is the watch which never disappointed me. Never!
In addition to the fact that there is no other watch such as it.
I was very lucky to have one of the very first landing in France and to have a friendly Ulysse Nardin AD who immediately gave me a call to inform me that something I was waiting for a long time just arrived.
When it was there, in front of me, I had the immediate confirmation that I wanted it. 5 minutes after, it was on my wrist.
And 8 days after, I just realized that this watch brought me luck, as I had a very difficult case to plead... And won.
With time passing, I have to say that I like the concept more and more...
The Sonata is the Queen of Alarm watches, with a sound which is sign of a minute repeater, with the possibility of setting it to 24 hours when all the Alarms can be set to 12 hours only, with a big date you can move forward and backward, and, last but not least, with a GMT function, which is a very good combination of complications. And it seems that Rolf Schnyder himself considered this watch as his travel watch par excellence, if you look at this picture.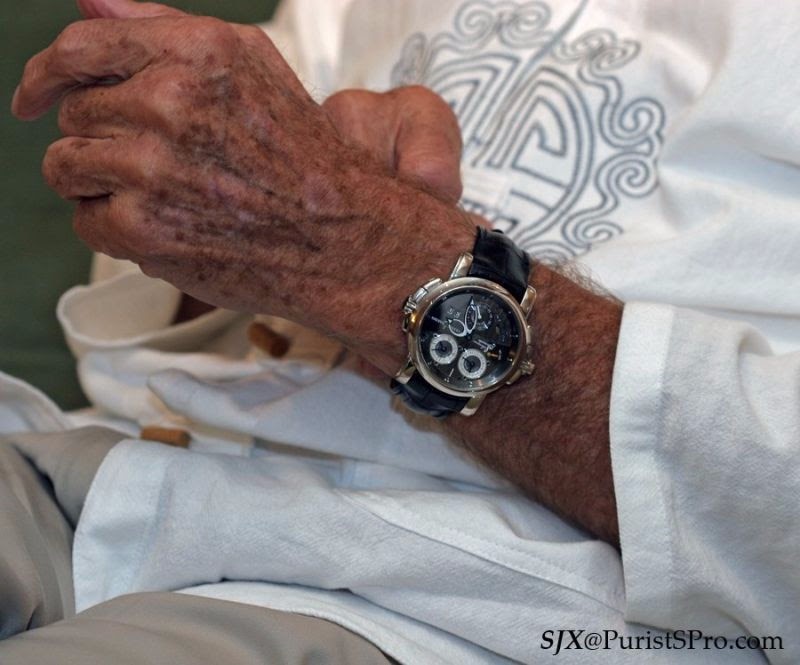 The dial too pleases me a lot wit this blend of smooth parts and Geneva stripes, and these big heated blue leaf shaped hands
.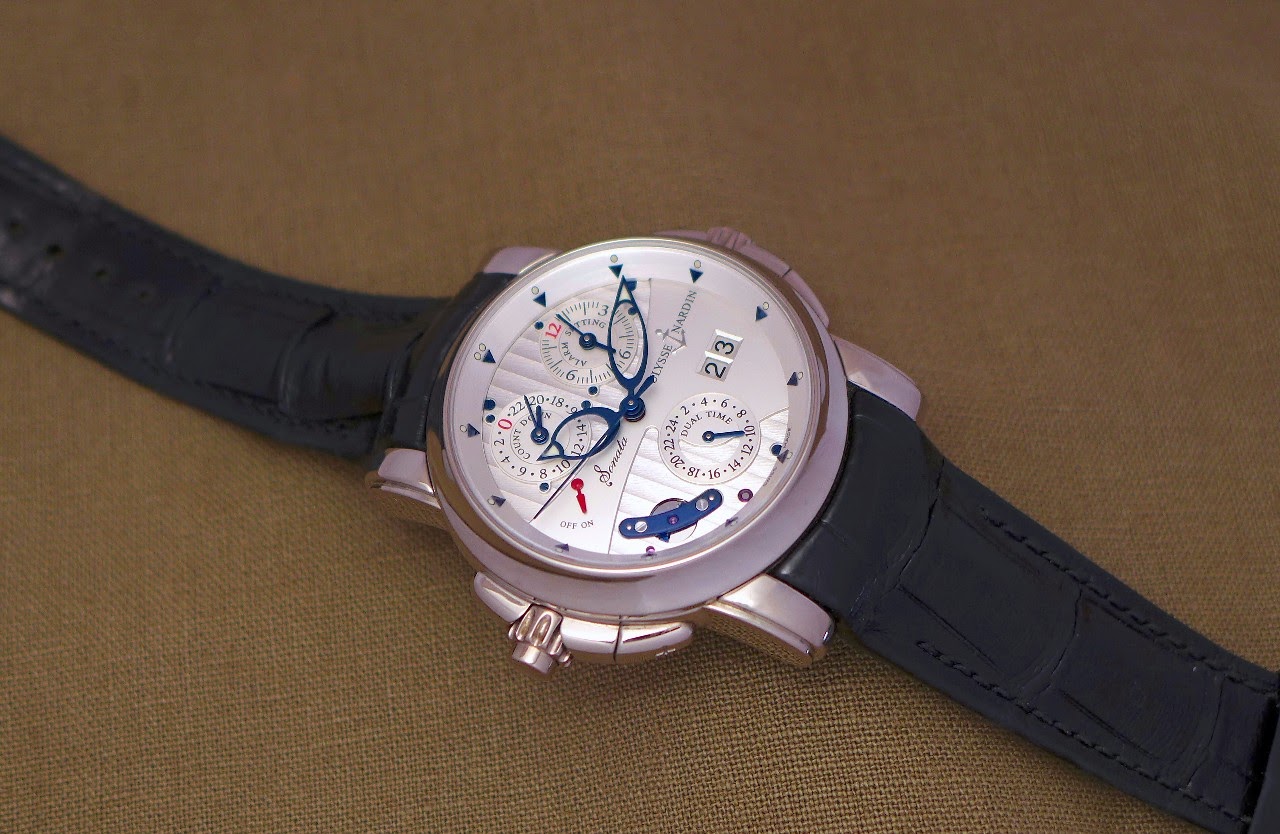 The only thing which could be ( and has been ) improved is the case, and especially these lugs. The Classic Sonata released last year is better on this matter, even if I find it wiser, especially the dial.
From right to left: Classic Sonata titanium steel case, blue dial, unveiled in 2016 then Classic Sonata in steel and in rose gold, introduced in the catalog in 2017. Both have the same 44 mm case.

And the Sonata Streamline is more dynamic, younger, but it lost a bit of its romantic.
Here is the titanium rose gold version: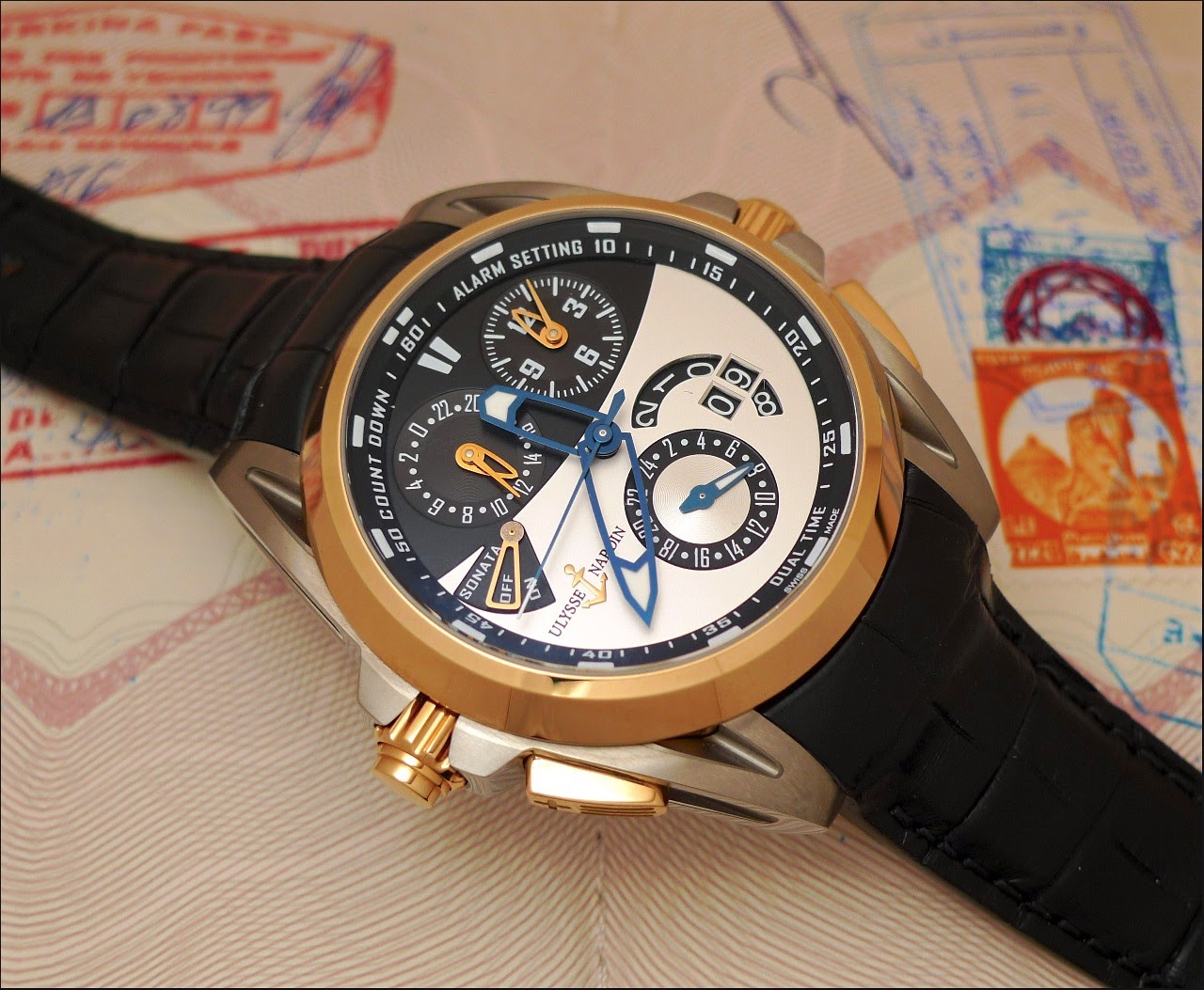 I wouldn't change mine for these two younger models, that's for sure.
It was Love at firs sight, and a love which became stronger and stronger all along these 14 years.
Long life to the Sonata, to MY Sonata.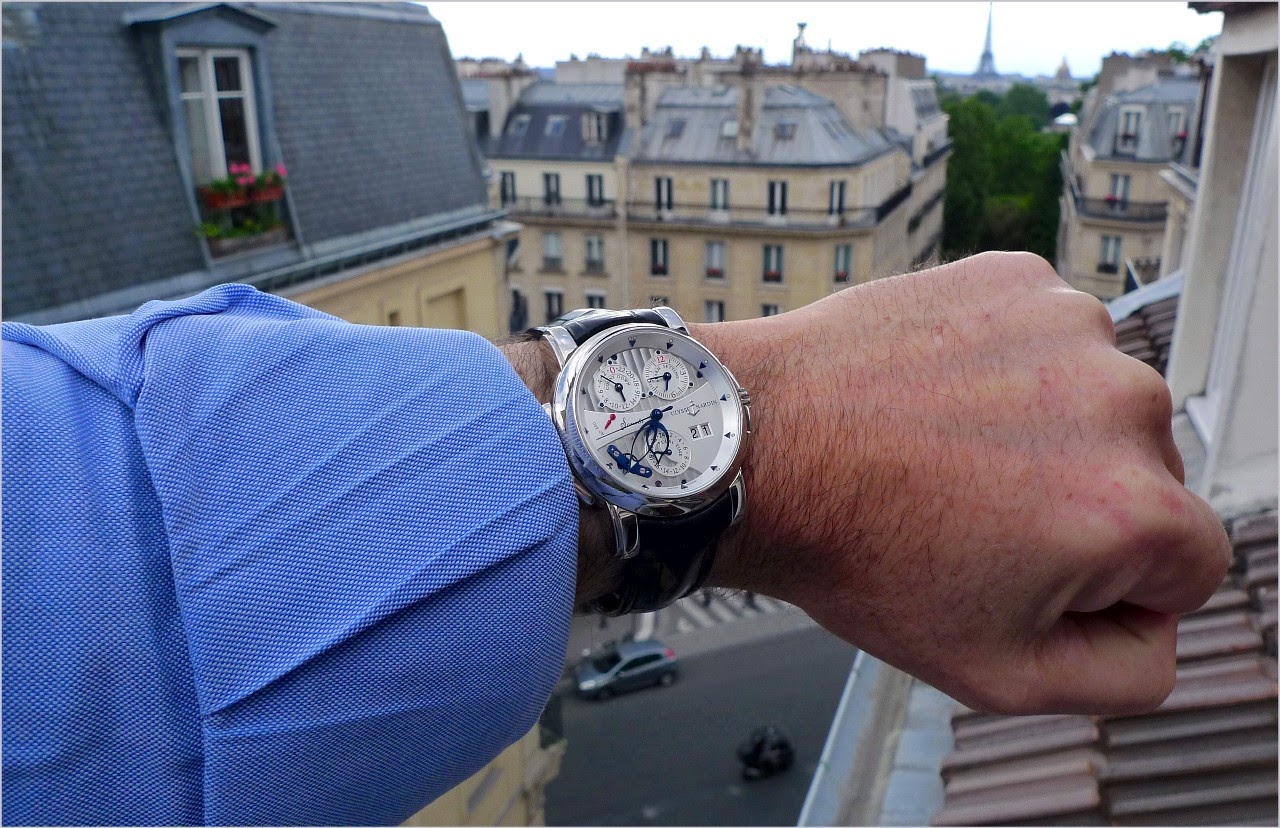 Best,
Nicolas