There are few watches in my collection I remember the exact day, month and year of their purchase.
The Sonata is part of them.
I even remember, one year before, its announcement on the watch fora, and especially, our website.
This day, on the 23rd of July 2020, it will be 16 years-yes, you read well- 16 years that I own it.
In fact, I got one of the first delivered in France, as its delivery took some time, almost one year.
When I discovered it, I was intrigued, in love with that watch, but I just wanted to know how it sounded, as there was no watch like the Sonata, at that moment, and it is still quite unique as only the Harry Winston Z6 and more recently the Patek 5520P ( 2019 ) used an alarm sounding like a minute repeater and which can be set to 24 hours.
The first acoustic experience was by... Telephone. My AD, who is a friend, called me as soon as he received it, and made me listen to its sound while calling me.
It took me 15 minutes to pay him a visit and to buy the watch!
Why was I and still am so madly in love with this watch?
- The concept, first. You got it, the main goal of the Sonata is the sound of its alarm, the fact that it is a 24 hours Alarm, with a countdown to let you know how much time is remaining before the alarm sounds, a GMT and a big date which can be both set forward and backward. Well, in a few words, a perfect or at least superlative traveler's watch.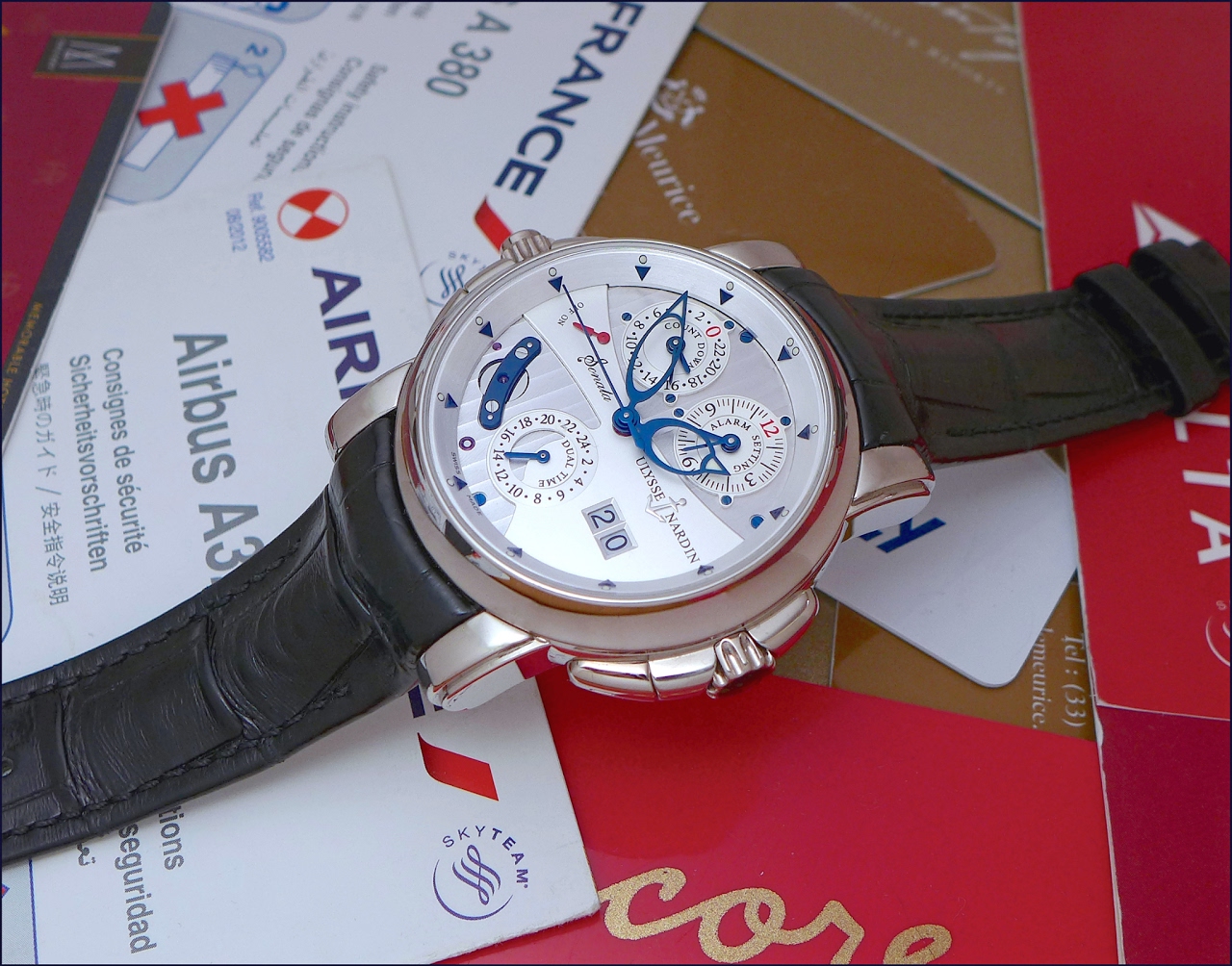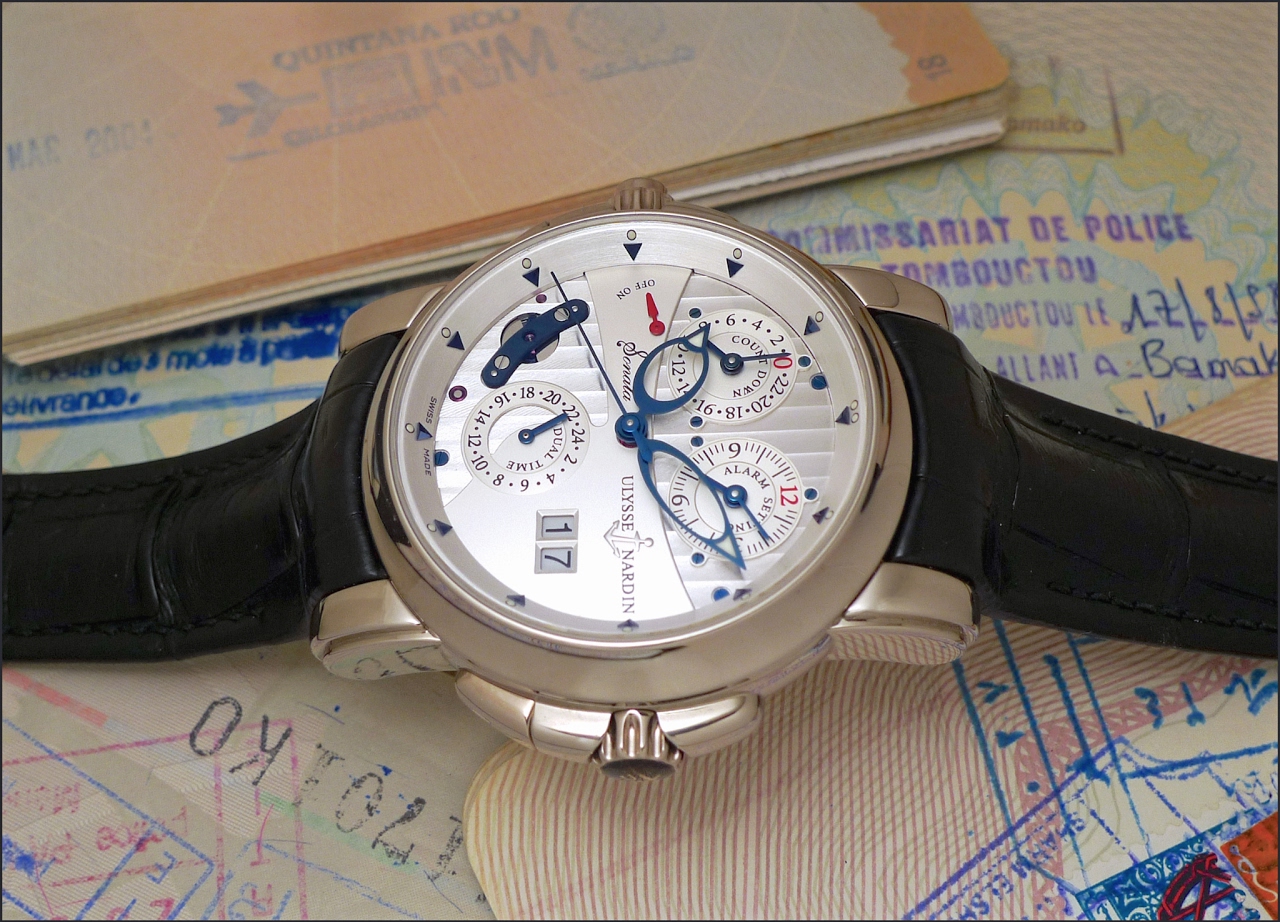 - Then, the fact that it was the child of the Dream Team: Conceived by Dr Ludwig Oechslin, made by two talented watchmakers, Lucas Humair and Pierre Gygax, and under the control of the Ulysse Nardin " Conductor ", Rolf Schnyder, of course. It is said that this watch required 7 years of development!
- The design, very original, young, not to say mad, with this special dial and hands, the concave bezel.
- The functionality of this very friendly watch. Did you know that the Sonata has the longest alarm? Indeed it lasts one minute, while the classc are more around 15 to 20 seconds.I have to know how much lasts the Harry Winston Patek contenders.
- and last but not least, one of Rolf Schnyder's favorite watches, as this wrist shot confirms it.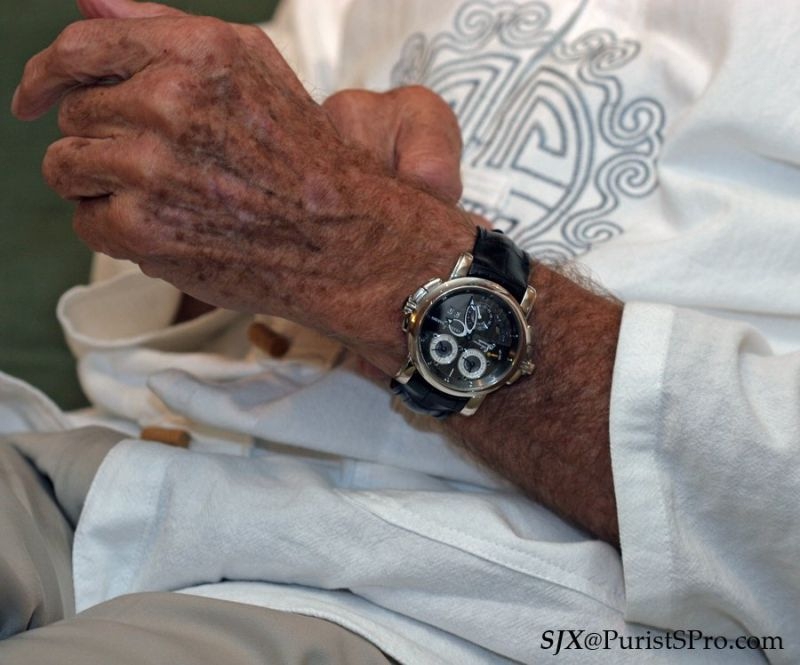 It first came with a 42 mm white gold or rose gold case, 2 dials per version, and a solid case back for all of them.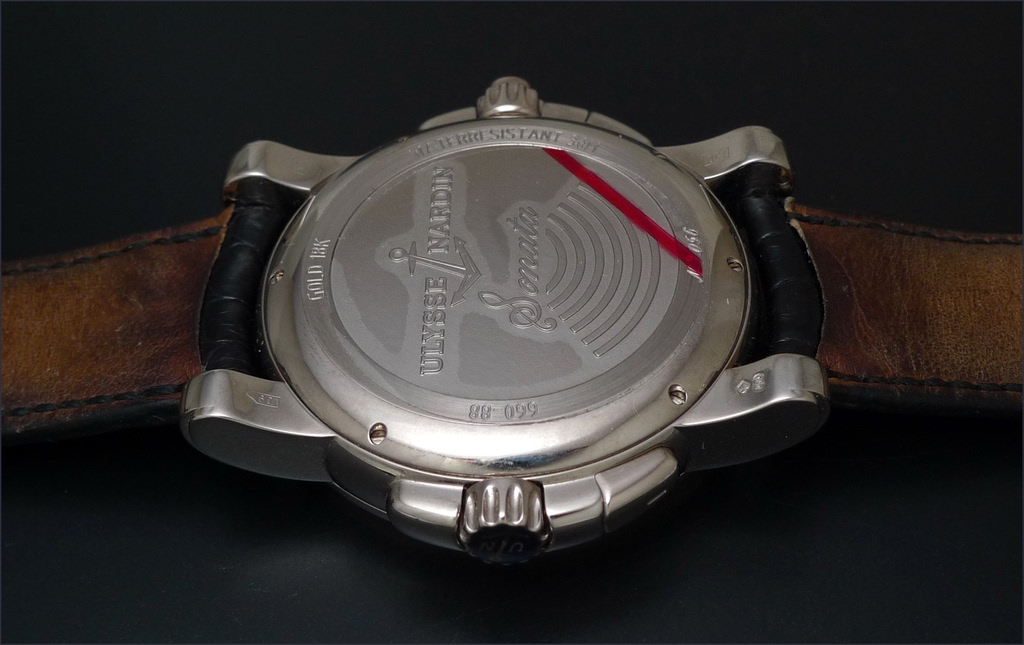 The case is quite heavy, without surprise for a watch of this dimension, and the folding clasp is not very comfortable ( but I am not a fan of folding clasps ).
I had and still have 16 years of intense pleasures and strong love with and for that watch.
A watch which I brought with me almost everywhere I was and which became, very quickly, one of my " lucky watches " which I wear when I have to please delicate cases... Yes, yes, I am a bit superstitious.
I only have two reserves. One is logical, I had to send it for a service as the alarm was not running, but I have to say that the service was impeccable and that Ulysse Nardin sent me the changed pieces back.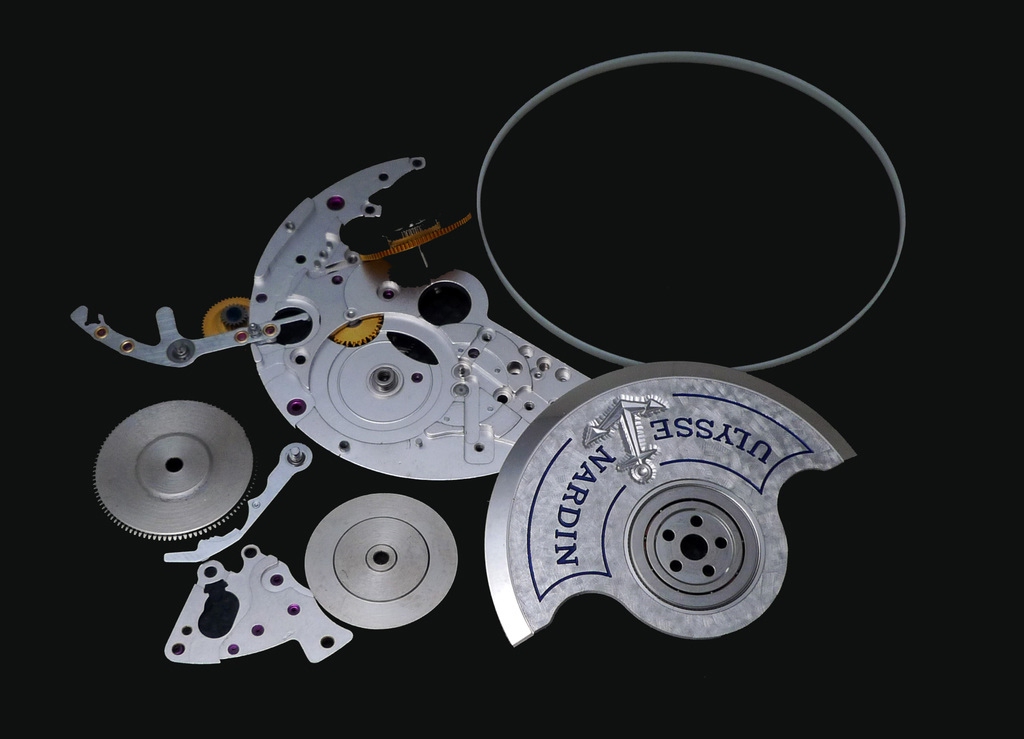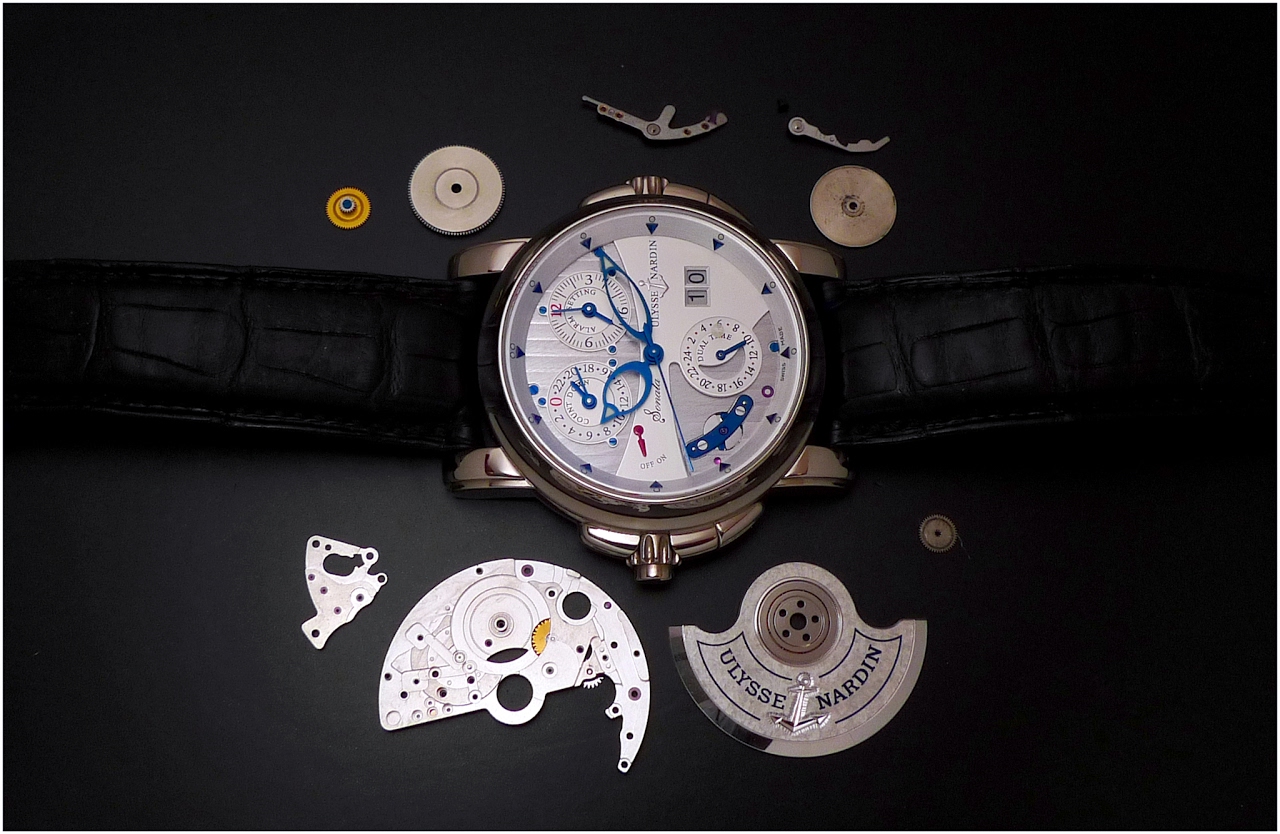 The other reserve is that I find the lugs a bit outdated on my Sonata which is the first version.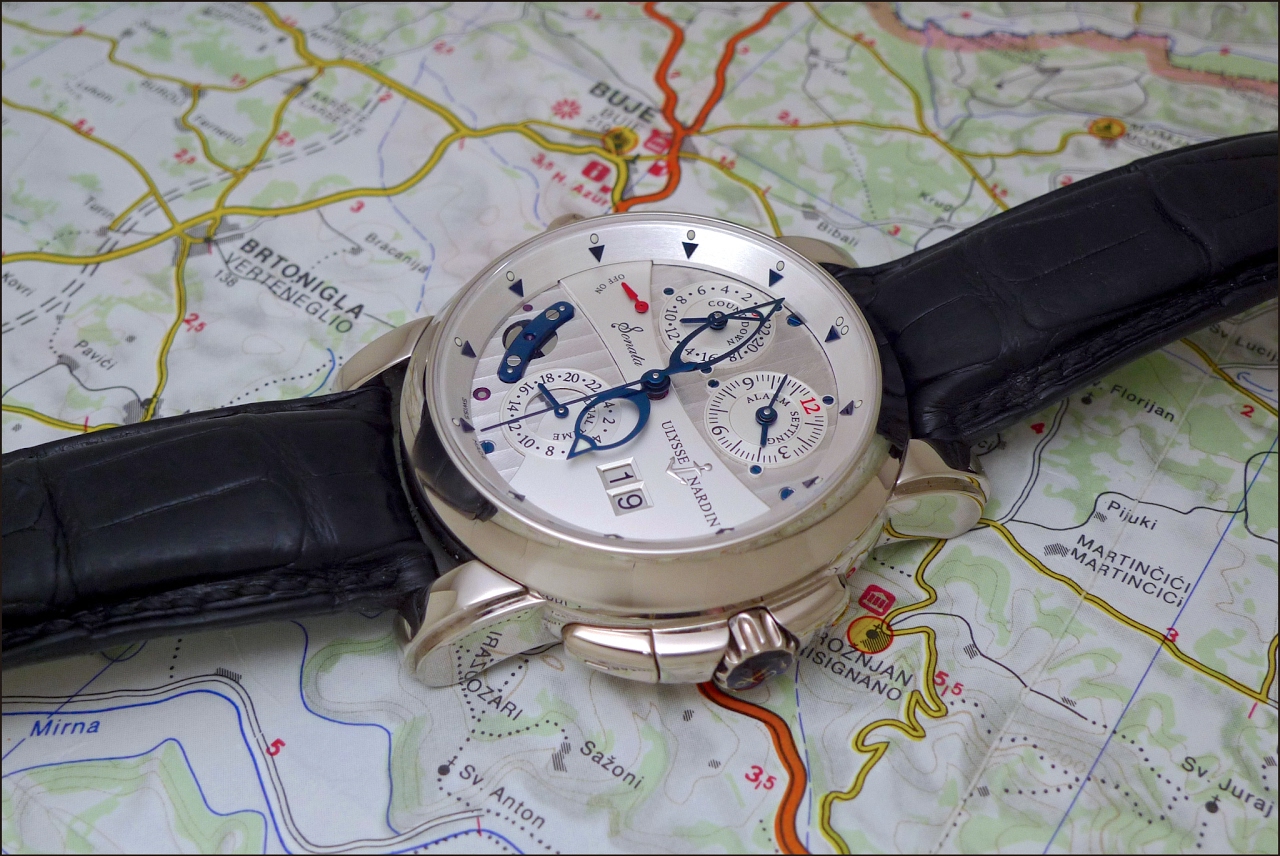 The automatic movement, the Cal 66, has a power reserve of 42 hours, which I find a bit short, too.
But all this is nothing compared to the charm, the personality, the soul and the magic of this watch.
I have a very hard time realizing that this watch is 16 years old!
It seems that it is here to stay in the collection. Long life to it!
Let's share some fresh shots to celebrate this birthday: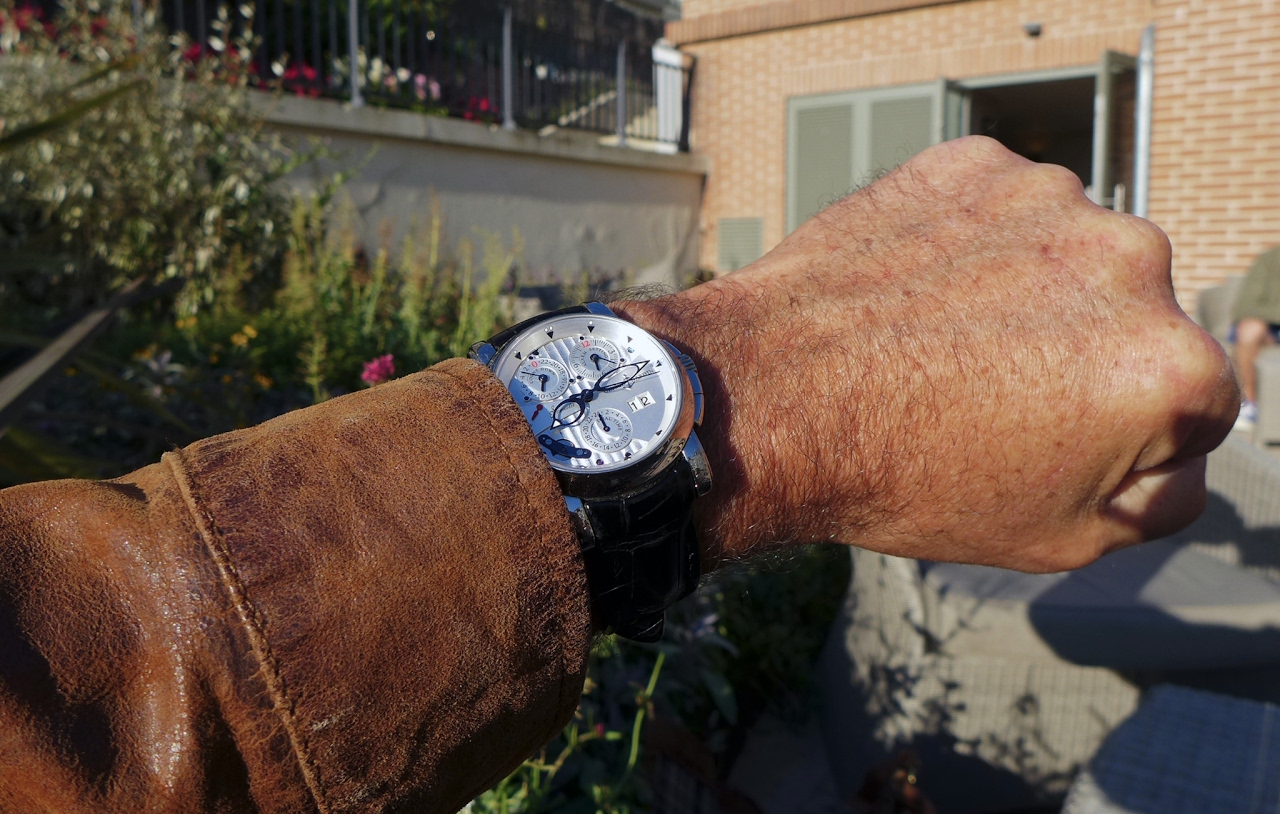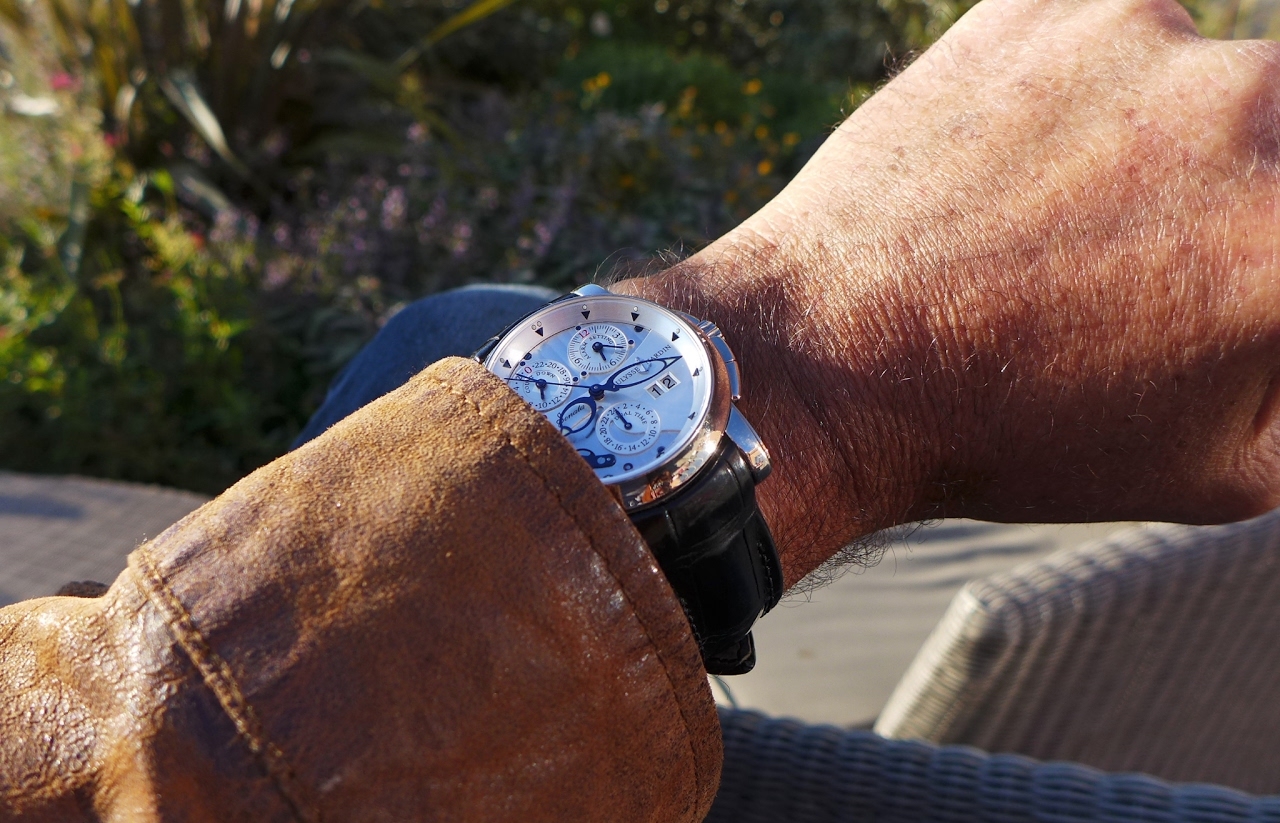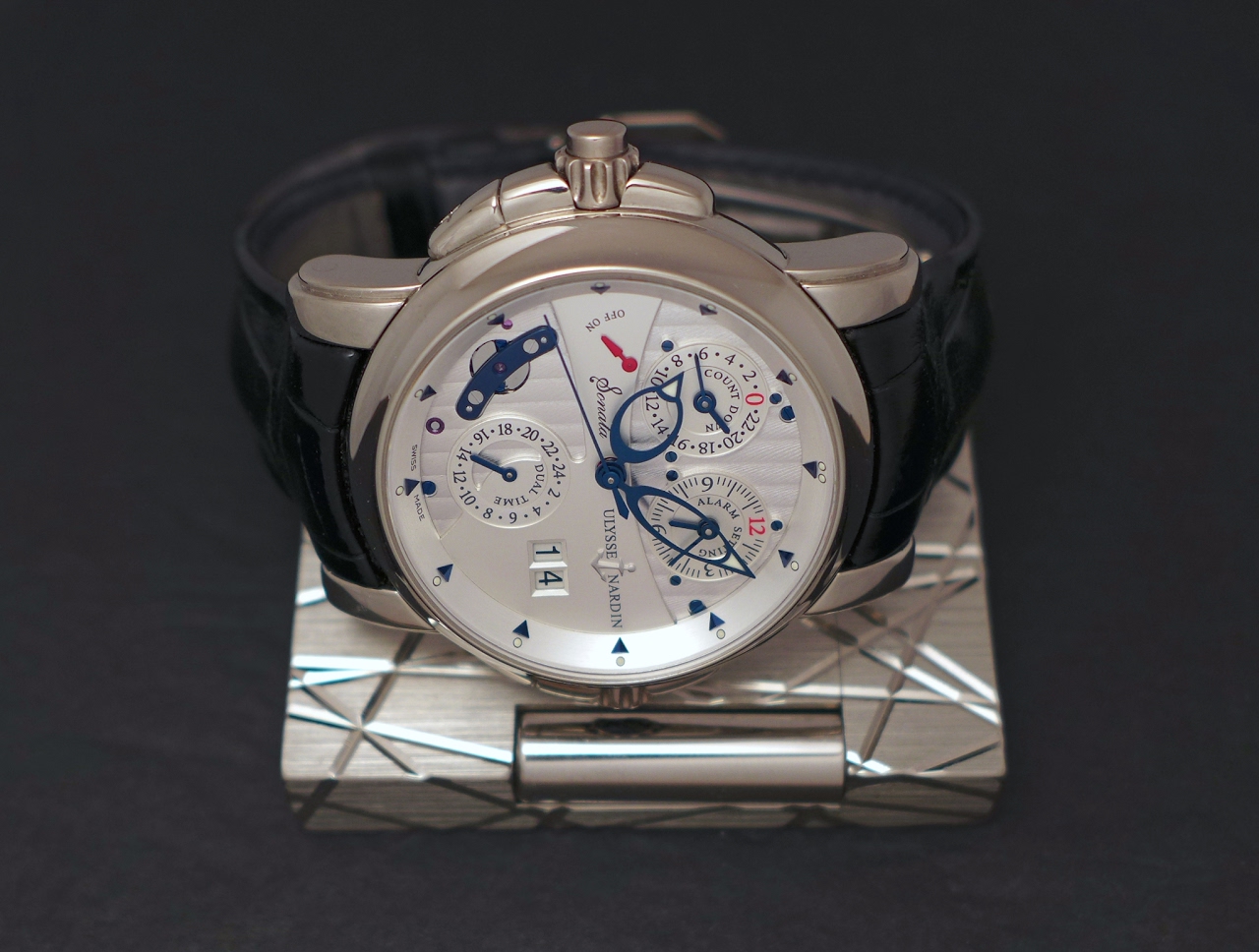 It will be one of my summer watches, this year, so stay tuned for more pictures!
Best,
Nicolas