Hoping everyone is enjoying a great summer! I've returned briefly to get something off my mind in hopes that releasing the thought from its cranial cage will allow me to enjoy the rest of this too-brief season.
I am always a bit puzzled by our dear Maison and the manner in which they delve into their past to support the present. Like that annoying cousin who habitually exaggerates every achievement just to appear a bit better than everyone else, VC marketing copy too-often reaches beyond what is known to claim or, equally as culpable, imply some connection with significant events. Sir Malcolm Campbell's land speed record immediately comes to mind, but other similar tales abound.
This vague uneasiness surfaced again with the latest New York exhibition; Classic with a Twist, which ostensibly marks the centenary of the so-called American watch of 1921. I say "ostensibly" because the offset dial design was originally produced in 1919 and the cushion case design in 1917.
Similar V&C cushion-shaped men's watches with conventional wrist watch movements featuring the crown at 3 o'clock and sub-seconds at 6 date back to 1917.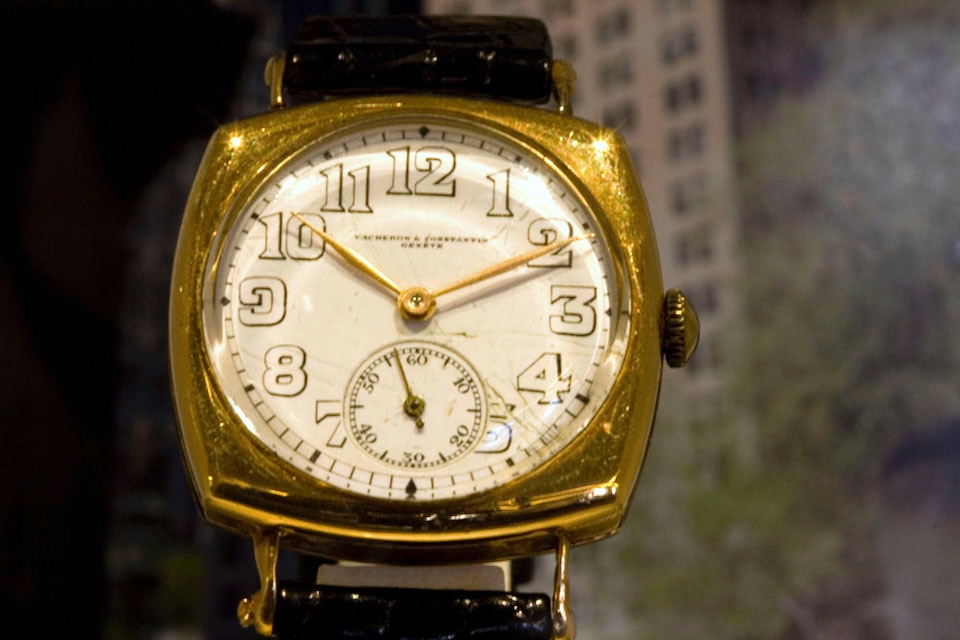 The article; Historiques American 1921 and Caliber 4400, published on The Hour Lounge in December of 2008 to introduce a modern iteration of the offset dial design, confirmed the original movement, designated RA-11''' Nouveau Amérique, was produced from 1916 for ladies pendant watches.
The confounding part of this story is the oft-made assertion, repeated in the press release for Classic with a Twist, that the offset dial served the demands of early American automobile drivers for a wrist watch that could be more easily read with hands positioned on the steering wheel and thus deserving of the accolade "An American Legend". This unfortunate bit of hyperbole is an unnecessary distraction from the real story and inconsistent with past descriptions of the same watch.
Actual Driver's watches had a much different design; the watch was worn on the side of the wrist rather than on top. One simply has to imagine holding a steering wheel to appreciate how this concept worked and V&C themselves offered such timepieces in the 1930s, wonderfully illustrated in The Secrets of Vacheron Constantin. The same reference, published in 2005 by Vacheron Constantin, also covers the American watch under a section for "Wristwatches with outsize dials".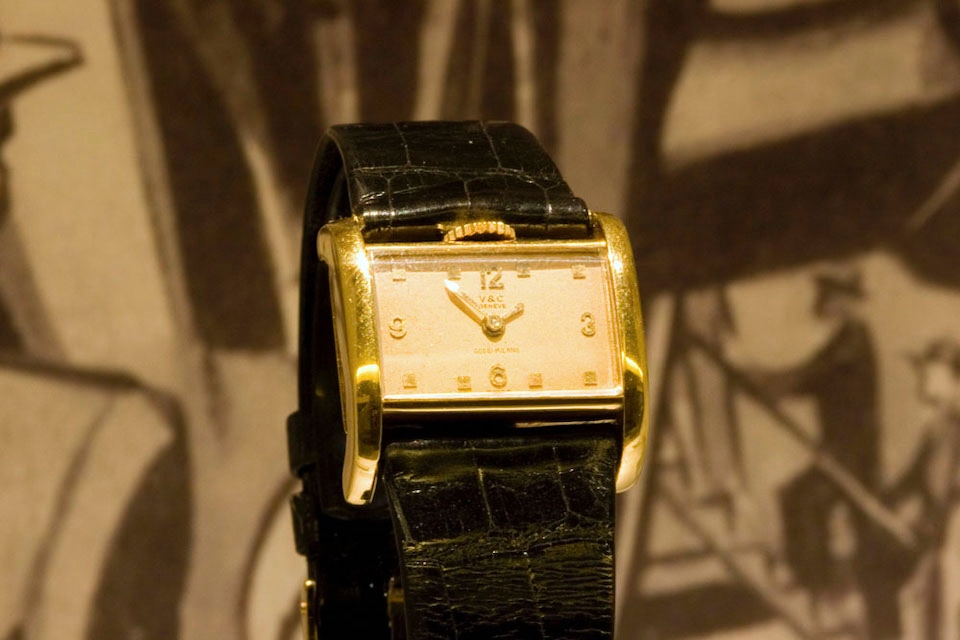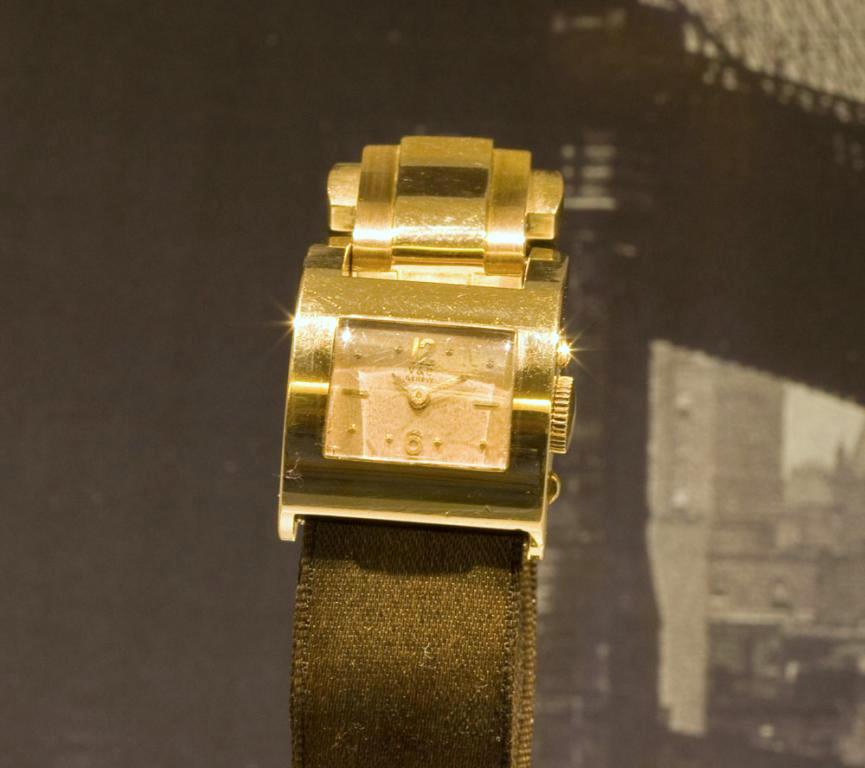 In 1989, Antiquorum described the original American with crown on the left, as "made for a left-handed wearer", while in their 2005 Quarter Millenium of Vacheron Constantin sale they described the same piece in the pre-sale online catalog as having "movement and dial diagonally set in the case for a right-handed wearer". Interestingly, this comment was edited from the printed catalog.
Whereas the American, with dial canted to the right or left, doesn't much help while driving unless one painfully twists their wrist. As the only position that offered an advantage from a conventional layout was arms stretched forward with palms turned down, I humorously designated the American as more "Diver's" than "Driver's" watch in the discussion which followed that article from 2008. Alas, no official clarification was proffered in response.
Indeed, the author of The Hour Lounge article, Alex Ghotbi, identified two difficulties associated with the design of the Historiques American 1921; the crown was rather close to the lug, making winding somewhat difficult, and reading time with the shifted dial took some getting used to as one could no longer glance at the position of the hands but had to identify the numerals being indicated. These two niggles did not, however, diminish his appreciation of this "very funky watch". Perhaps Alex followed the 2019 auction at Bonham's of an original American circa 1920 with the crown positioned at top right but the dial oriented conventionally with 12 at the top, thus placing its sub-seconds at 7:30.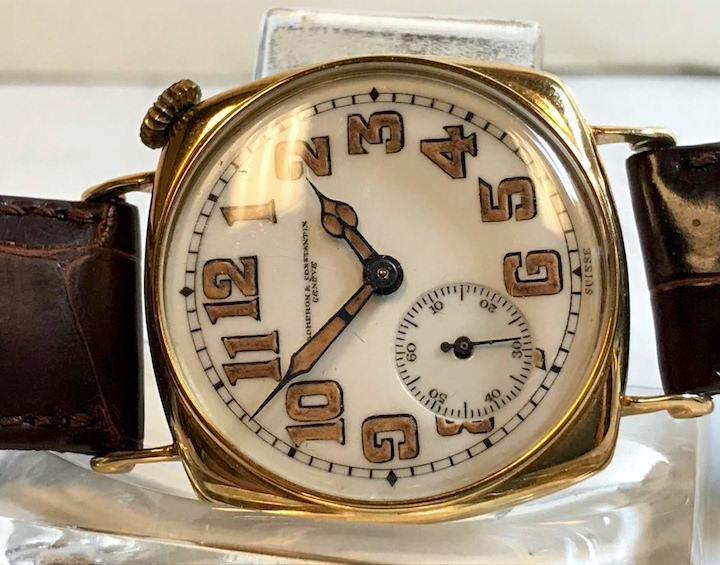 Bonhams
Doggedly, VC again described the canted-dial American pieces as "drivers watches" at a Beverly Hills exhibit in 2010 and on the website dedicated to their 2012 American Heritage of Vacheron Constantin exhibition.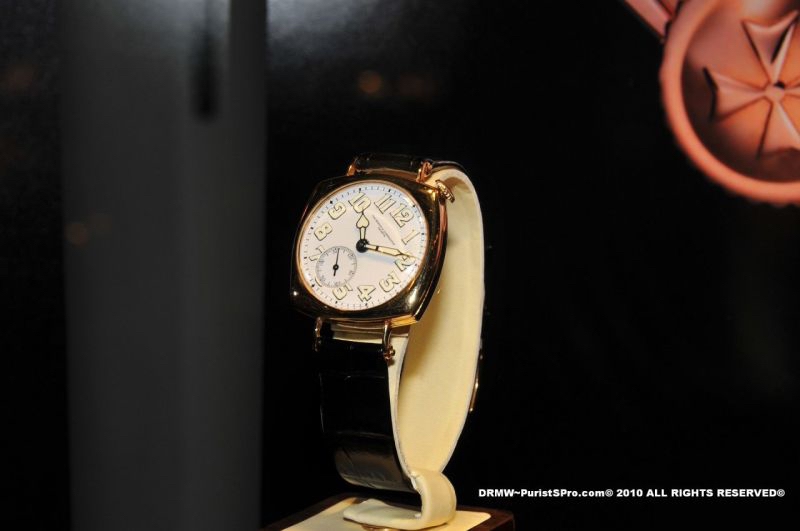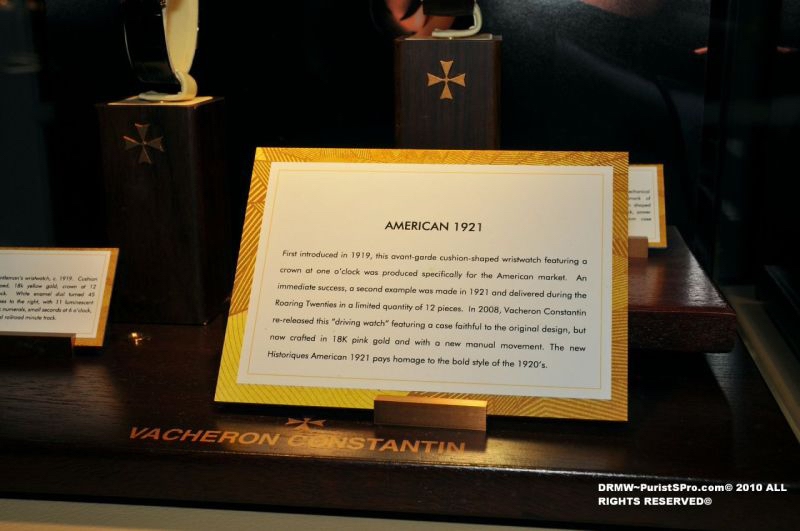 So, what am I suggesting is the real story behind the American watch? Glad you asked! As counterpoise to the creative curation of modern marketing mavens (yeah, I love alliteration), we have a more sober reality presented through the Annales de la Maison d'Horlogerie Vacheron & Constantin by Charles Constantin, great-grand nephew of co-founder François Constantin. Here are a few snippets translated from the original (my comments in parentheses):
"In 1916, new calibres for women's and men's watches were launched. The next year (1917) business picked up very strongly in the United States with our Edmond E. Robert, Inc. representatives.
Shortly afterwards the United States, having entered the war on the side of the Allies, established a sales office for the American Expeditionary Forces in Berne.
During this time the war was continuing to rage, building up grief and misery. The cost of living and salaries had risen sharply, good labour became rare and very difficult to find. Business continued to be very strong in an atmosphere heavy with anxiety and at last the armistice was signed on November 11, 1918.
There were many backlogs and the year (1919) was very active. From the beginning of the year 1920, the Office of the American Army in Berne, whose repeated orders were executed at an accelerated pace, slowed down deliveries to stop them completely with a large compensation for work in progress. Shortly thereafter, New York stopped their orders, as did the American Watch Case Company (Merimont). Our company immediately took measures to decrease production. This was not easy with demanding personnel, often hired on contract with escalating salaries; a disastrous approach but inevitable in a period of labour shortages."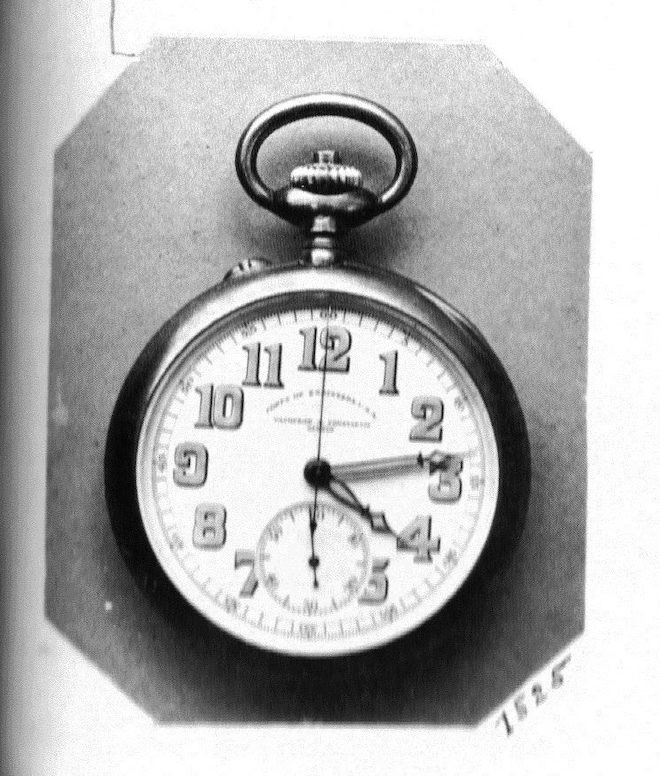 WWI US Army Corps of Engineers chronograph, World of Vacheron Constantin
The post-war years were followed by a period of rationalization and re-organization within Vacheron & Constantin to accommodate new realities. The American market wasn't mentioned again until 1924.
"As all the markets picked up activity, only our agency in New York was not showing any signs of life in spite of our efforts. This state of affairs made me decide to go there and permitted me to observe the financial difficulties that our agency was experiencing after the whole country had bought too much stock at top prices (culminating with the stock market crash of 1929). From a quick trip to the main towns, I came back with the impression that a new representative, with sizeable financial means, should start out and canvas the country, and fight at least with equal ammunition, against the competition (this was to be the Longines-Wittnauer Company in 1937)."
I suppose this is a good time to stop and I hope my interpretation is adequately supported; in 1916 V&C invested in new tooling and began production of ladies pendant watch movements for the American market. Meanwhile, the market shifted into war production and then wrist watches. American demand declined following the First World War, as did the fashion for pendant and lapel watches for which the Nouveau Amérique movement was intended.
What to do with their stocks of seemingly undesirable Lépine movements? Always pragmatic, management saw a solution in the growing interest for wrist watches. With minor changes, these movements were adapted to the wrist and the 1919 American watch was born. V&C delivered twenty-four pieces between 1919 and 1931, however, they weren't the only Manufacture to adopt such cleverness; Antiquorum noted that both Touchon and "Schultz" (James Schulz of Geneva) made similar pieces.
Vacheron & Constantin was to return to this solution twice more during the inter-war years, and in greater numbers, to relieve itself of Lépine movements. Once again I will lean on the words of Charles Constantin and the Annales.
"We seized the opportunity of our hundred and fiftieth anniversary the following year (1935) to create a selection of "jubilee" pieces. For this result we used about 300 11-ligne Lépine movements with the seconds opposite the stem (the remaining stocks of the Nouveau Amérique calibre) not following the concept of the wrist watch. These movements were paid for largely by putting a Vacheron & Constantin watch on sale for an exceptionally low price."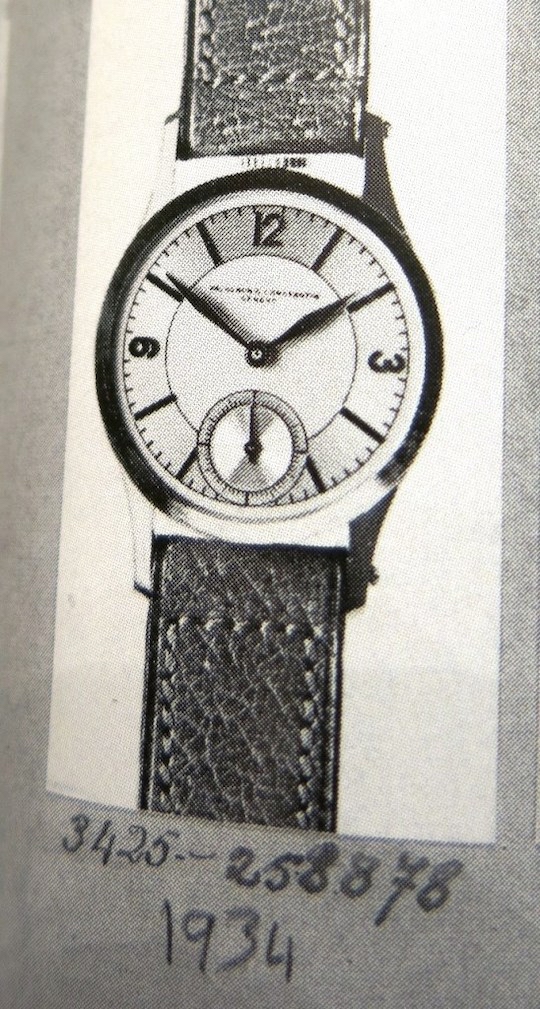 World of Vacheron Constantin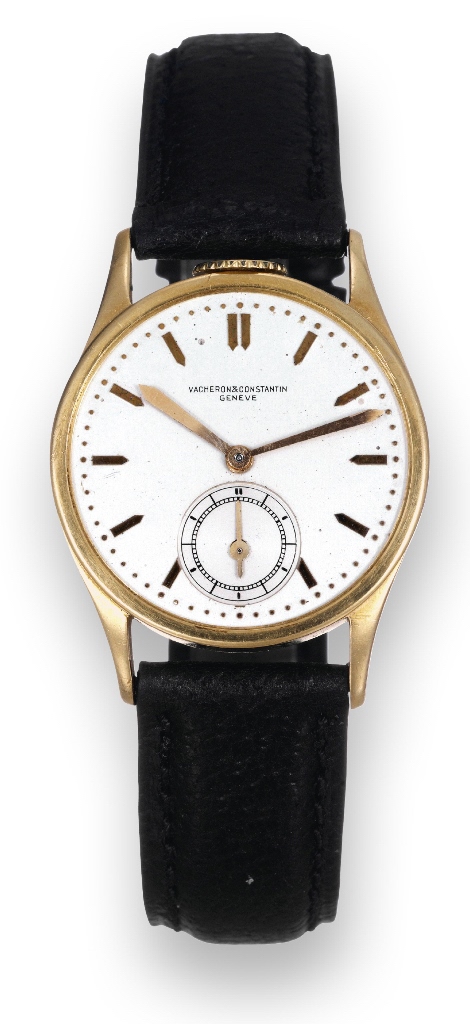 Antiquorum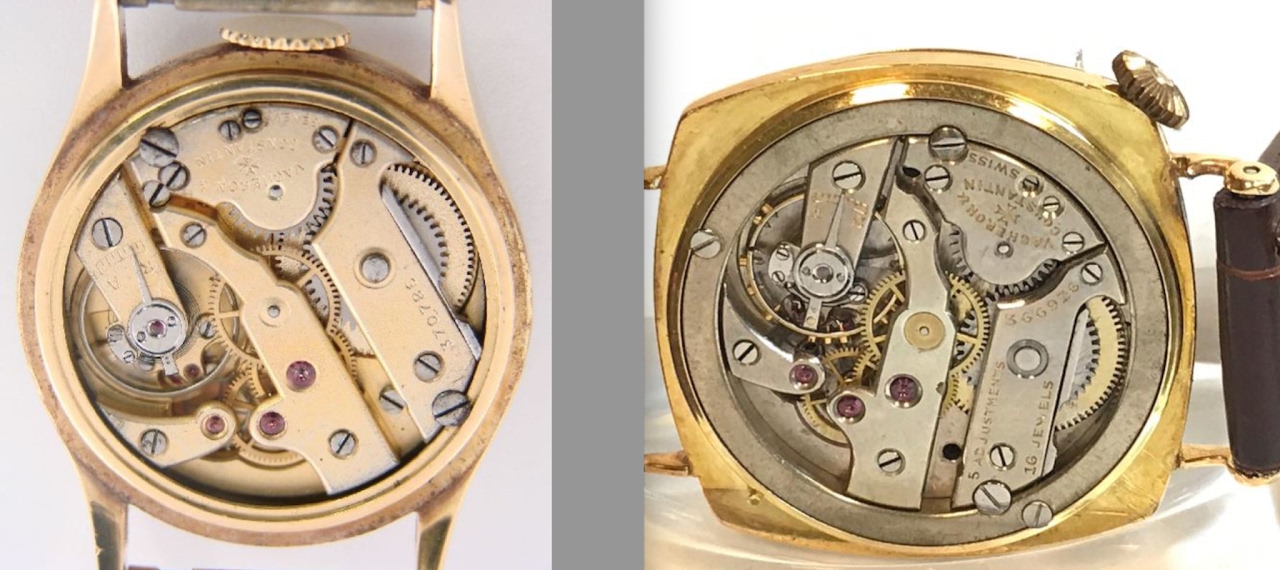 Nouveau Amérique calibre in 1935 Jubilee watch (left) and 1921 American (right)
This narrative contrasts greatly with the auction description from the Quarter Millennium sale of a Jubilee watch:
"During the 1930s, certain Swiss watchmaking companies, such as Vacheron Constantin and Patek Philippe, sought to gain in elegance by eliminating the protuberance of the winding crown at 3. For this purpose, they used Lépine-type movements, which allowed the winding crown to be placed at 12. The fashion never caught on, however, and therefore very few of this type of watch was produced, making them extremely rare today."
In 1937, on the eve of its merger with Jaeger-LeCoultre, V&C finally cleared the shelves of 300 old Lépine pocket watch movements from 1914 (22-ligne Chronomètre Royal production) to create a series of desk clocks. Charles Constantin noted with satisfaction; "The wholesale price was fixed at 150 Francs - and they were sold quickly".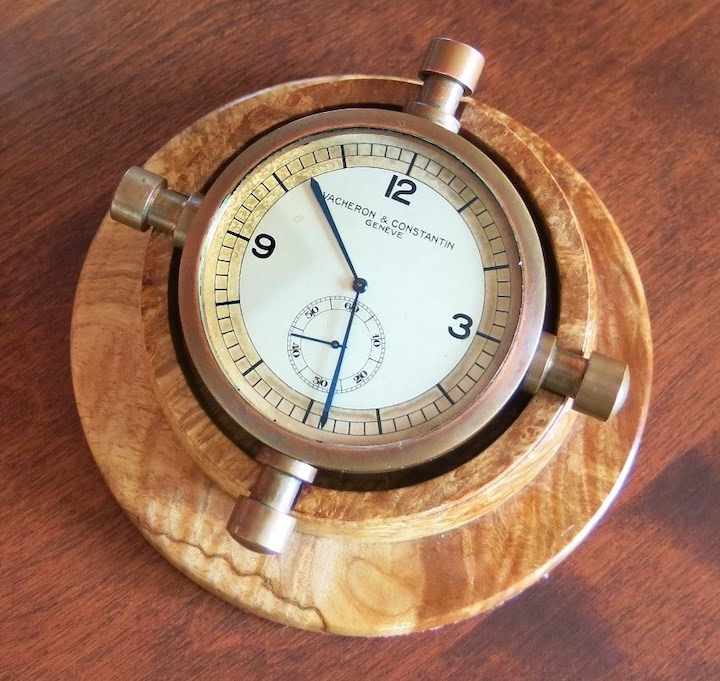 There are many here with business and life experience who can appreciate only too well the challenges that V&C faced all those years ago and even today, albeit somewhat more sheltered under Richemont's umbrella. I ask myself, when confronted by this subtle reshaping of the Manufacture's story, is the brand's prestige so fragile that a more accurate but nuanced story is considered too risky to share? My answer is, "hell, no"; I crave knowing the agony along with the ecstasy to truly feel connected with the Maison and appreciate those heroic people who ensured its survival. Today's Vacheron Constantin is standing on their shoulders, after all.
Tick Talk
July 23, 2021