The new Zenith Defy range is currently evolving into a full-fledged collection. Only one year after its presentation at Baselworld 2017, Defy already has a technological marvel as its flagship: the new Defy Zero G with Zenith's proprietary gravity control module, here dramatically reduced to 30% of its original volume: it nicely fits between the two crystals of the 44mm case!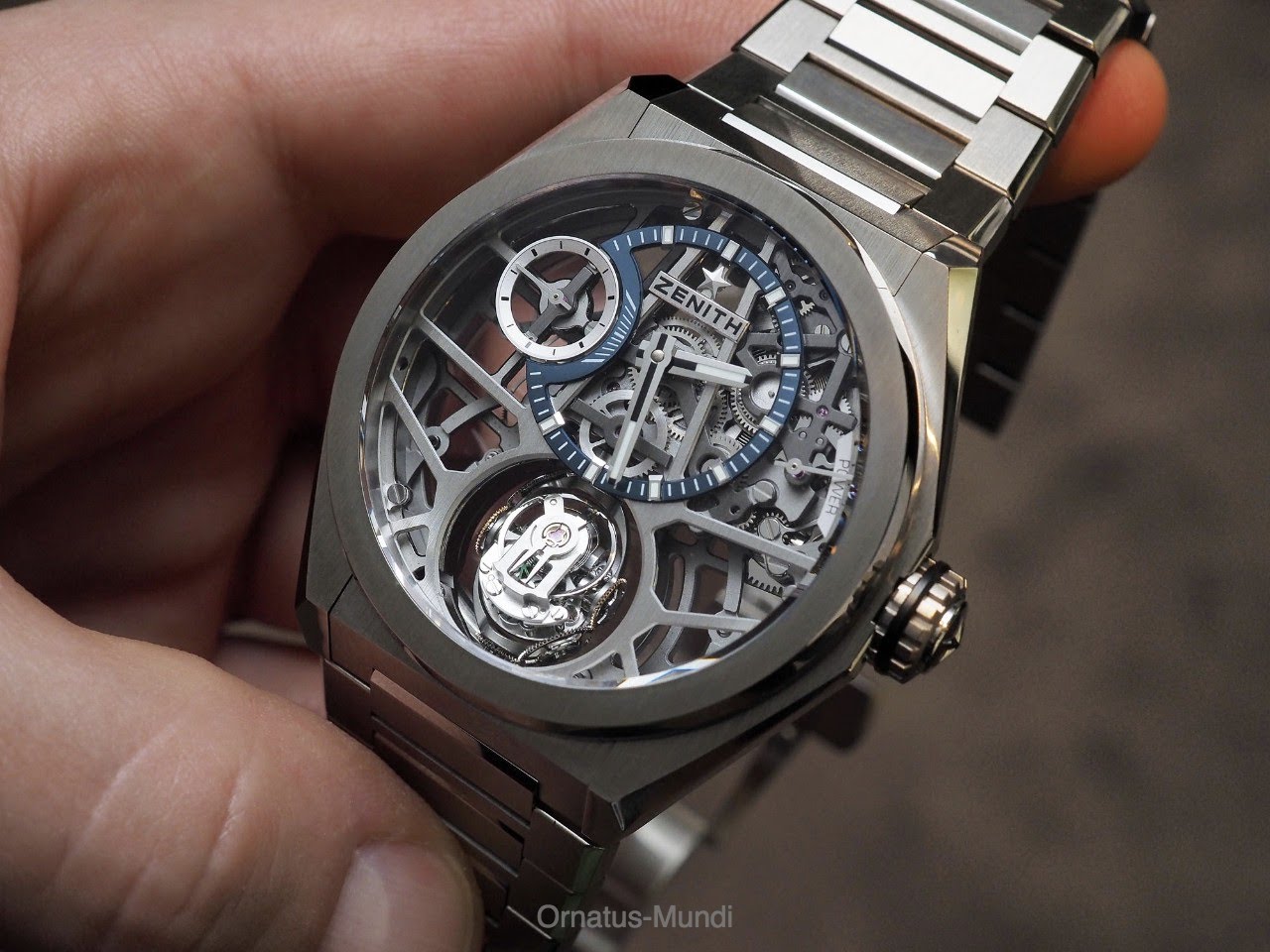 Overall, the design follows the blueprint set with the Defy El Primero 21, making heavy use of boldly skeletonised bridges and the typical edgy subdials: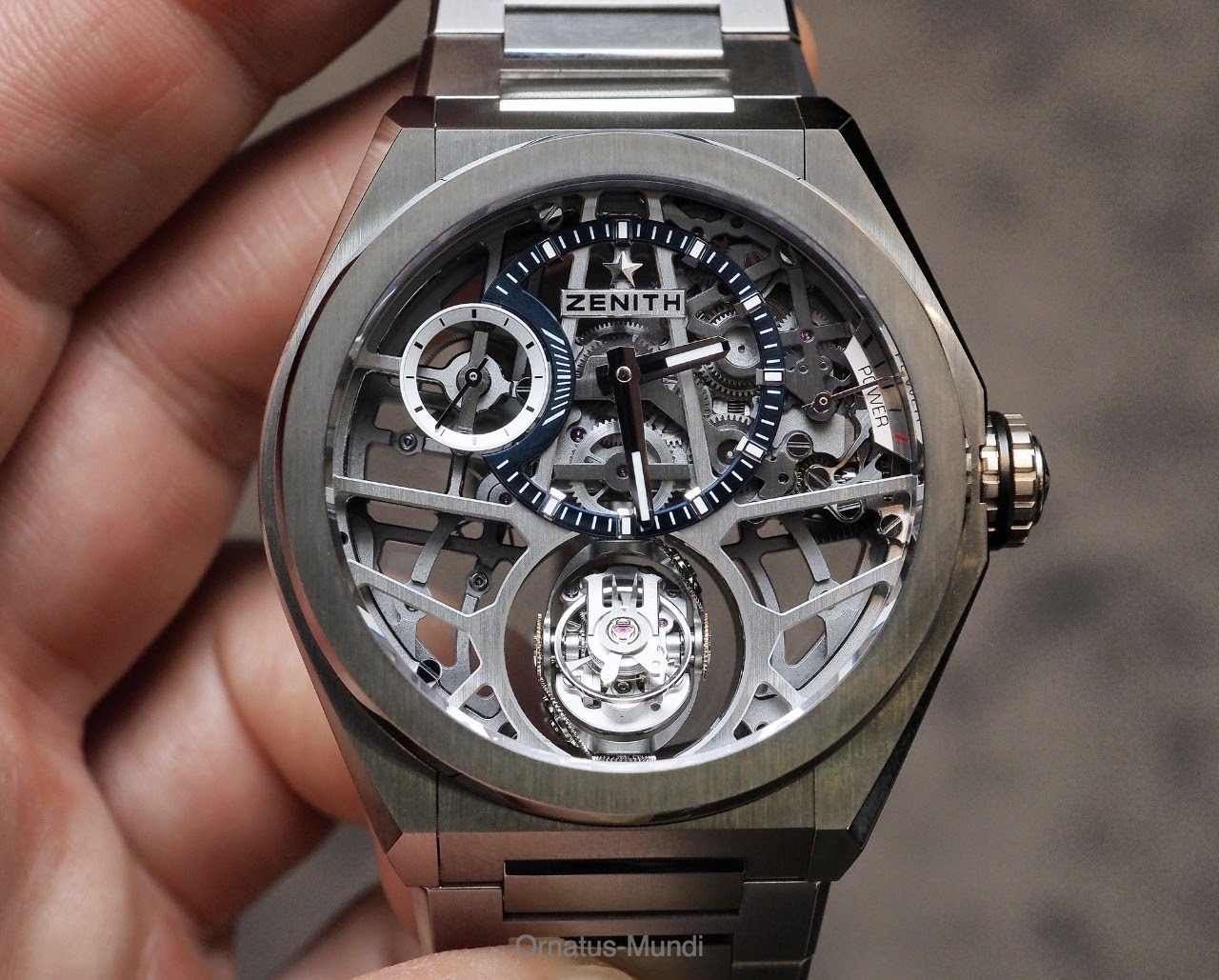 The dials contrast to the bridges (i.e. the 'dial') in terms of colour and surface treatment, thus effecting a decent legibility.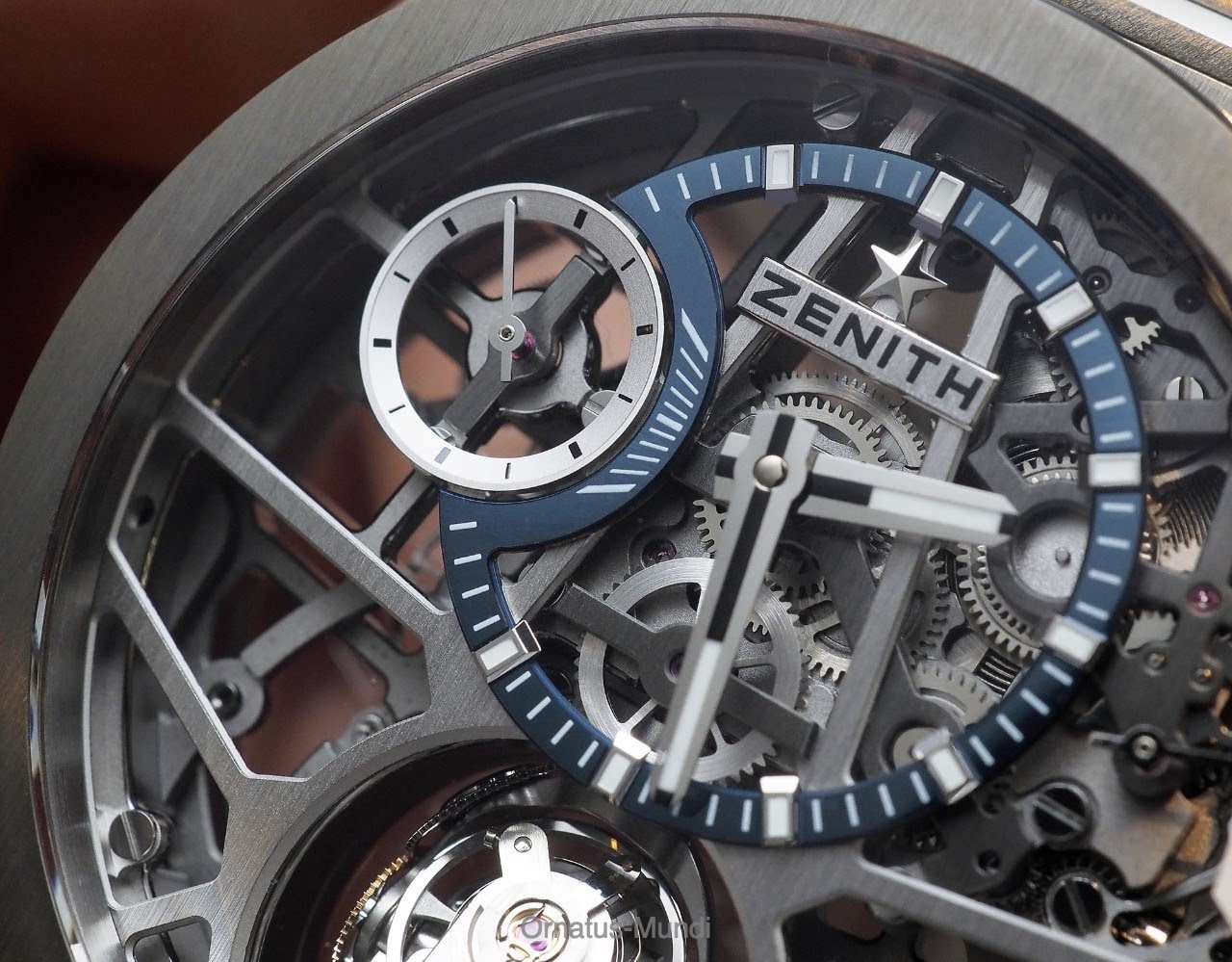 The 6 o'clock position is prominently occupied by the highly mesmerising and technically quite clever gyroscopic gravity control module, which is further emphasised through its position at the heart of a Zenith star, here slightly moved southwards: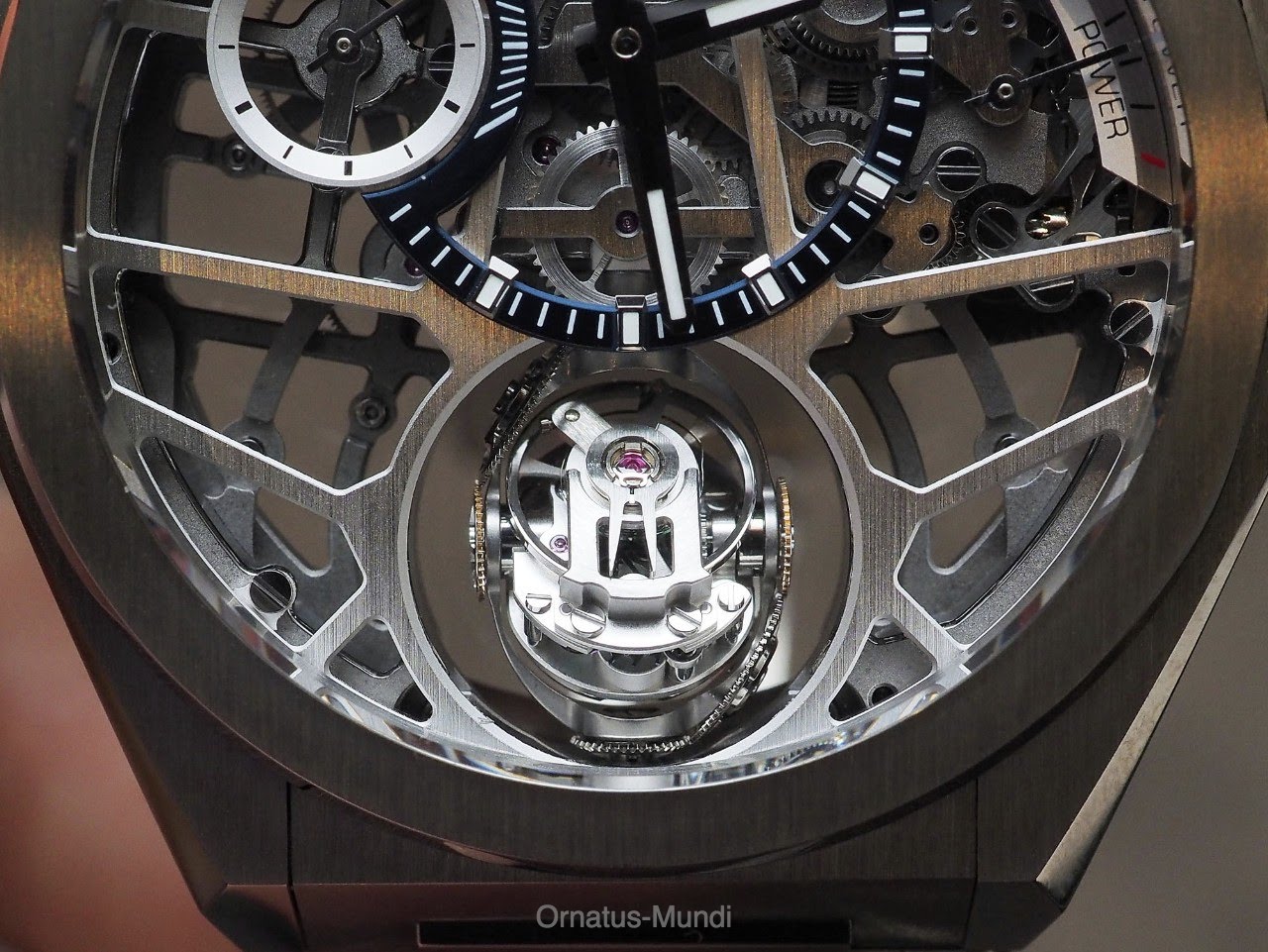 This module houses the entire escapement system in a freely floating manner, therby effectively locking it into a horizontal position which by matter of its principle minimises gravitational influences. When presenting this gimbal system for the first time about 10 years ago, Zenith wrongly and quite misleadingly described this as a tourbillon variant, which this system is precisely not: tourbillons balance out the impacts of gravitiy, the gimbal moreover prevents such impacts!

You also nicely see the new silicon escapement parts (note blue hue).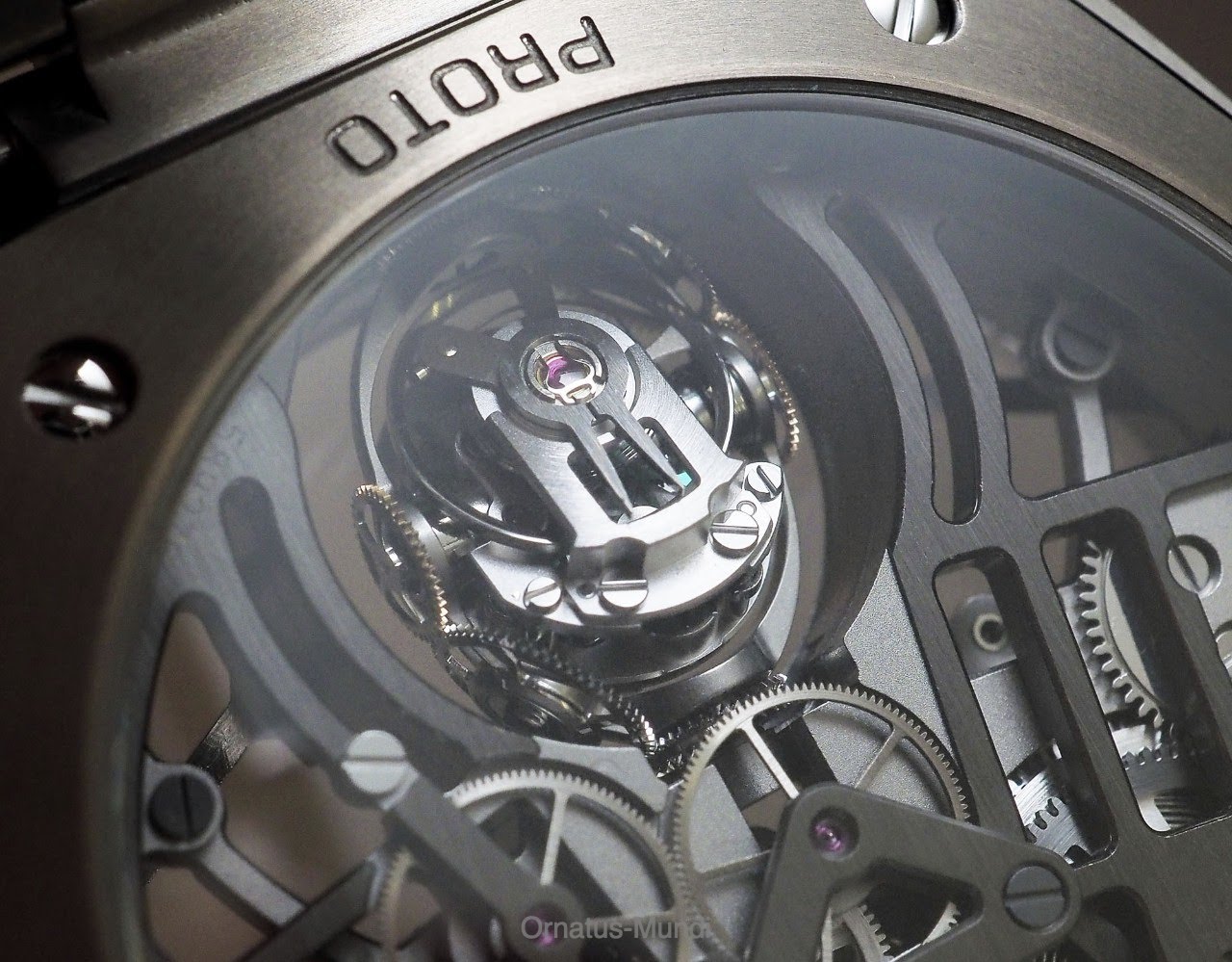 While the system itself is almost a decade on the market and has proven its efficiency, Zenith presented a positively mind-boggling development: the technicians and watchmakers at the Le Locle based watch manufacturer managed to simplify and reduce the dimensions of its components such that the final version now occupies only 30% of its original volume!

How Zenith achieved this feat shall be dealt with in a detailed analysis later this year.

The easily recognisable consequence is one of profound practical value: the module can now be sandwiched between the two crystals of the 44.00 x 14.85mm titanium (or red gold) case: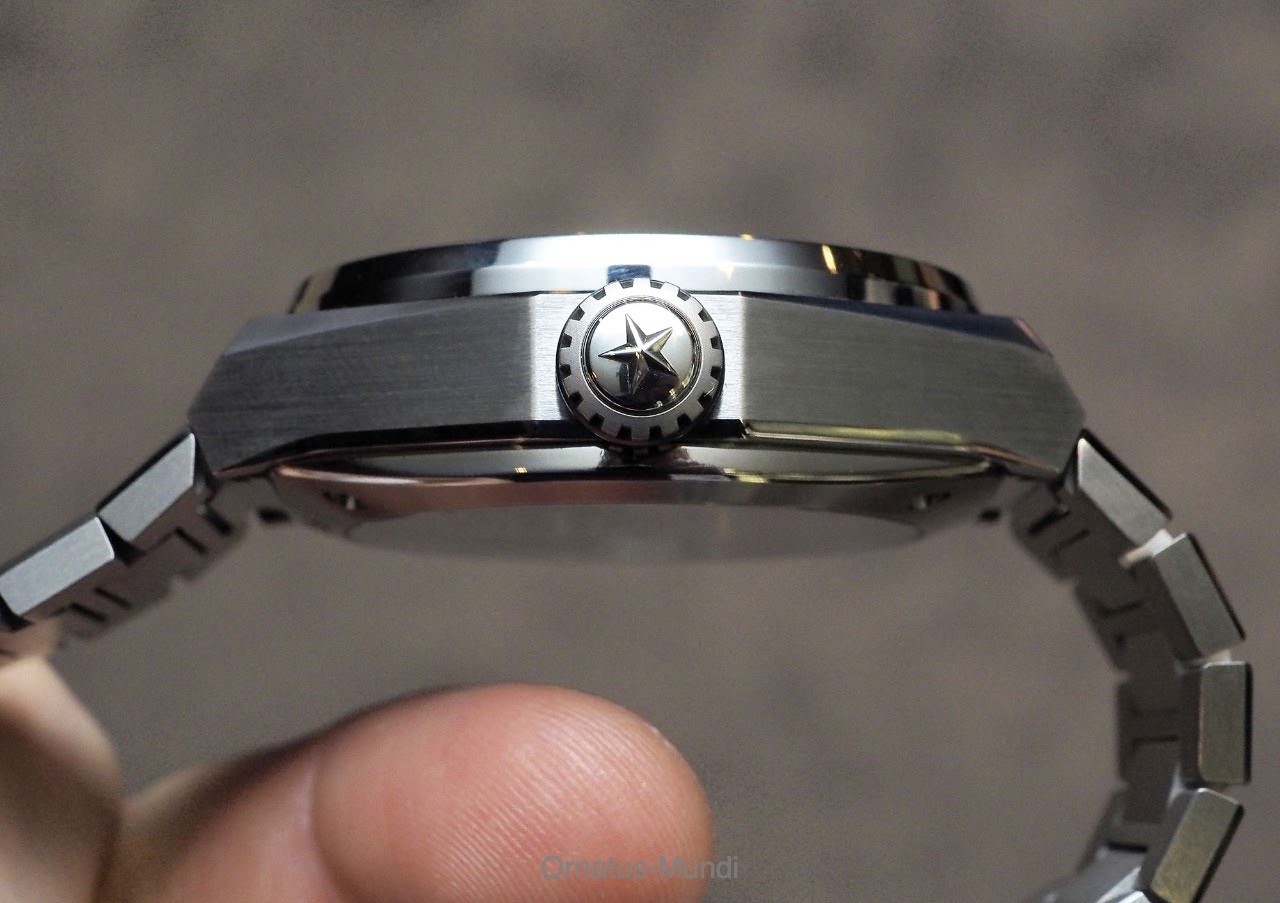 Just compare to the older Academy version: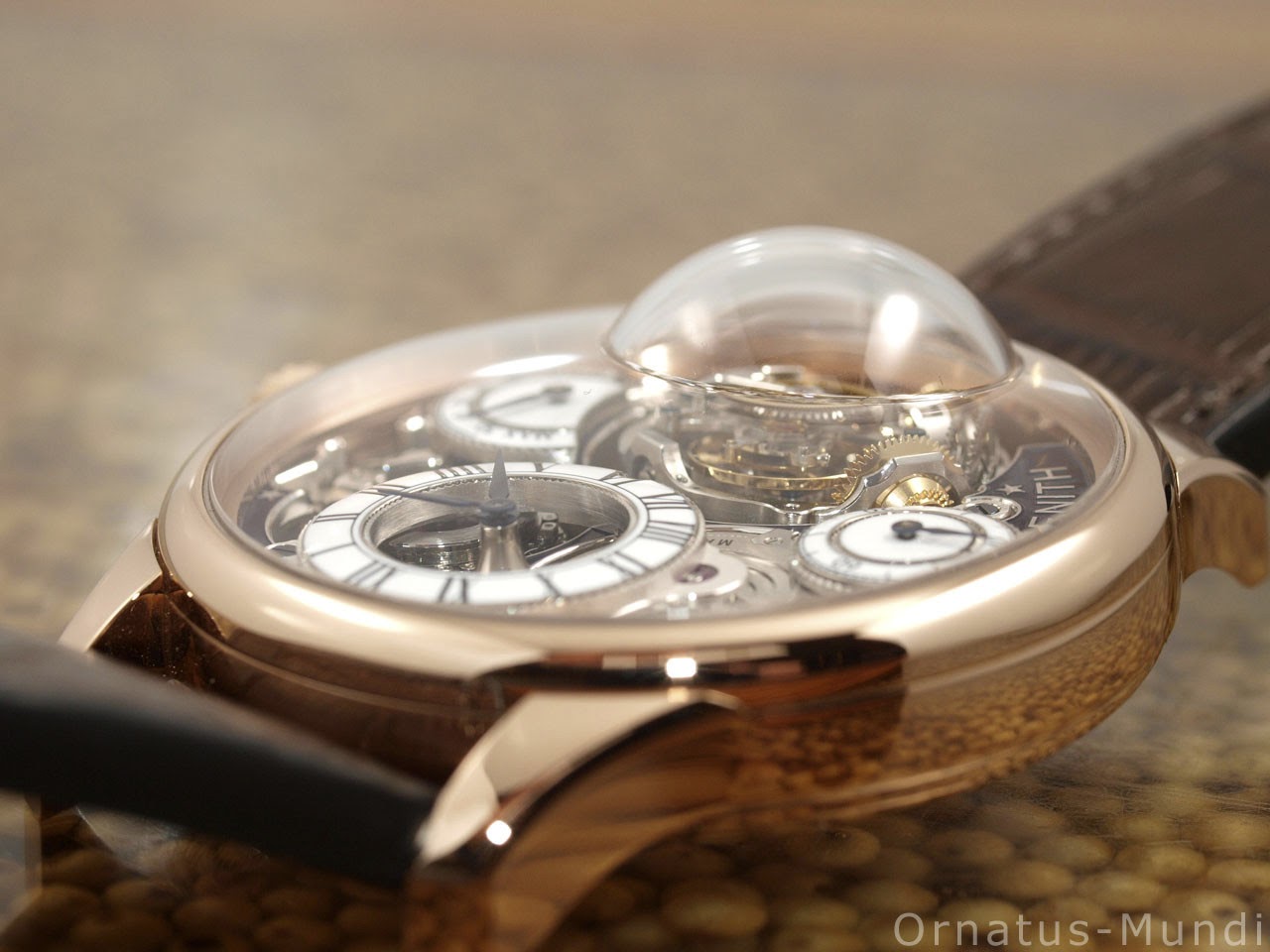 Overall, the new handwound Zenith calibre El Primero 8812S comprises of 324 components (139 of which are assembled in the gyroscopic mechanism). Like all El Primeros, it beats at 36.000 bph and comes with 50 hours of autonomy.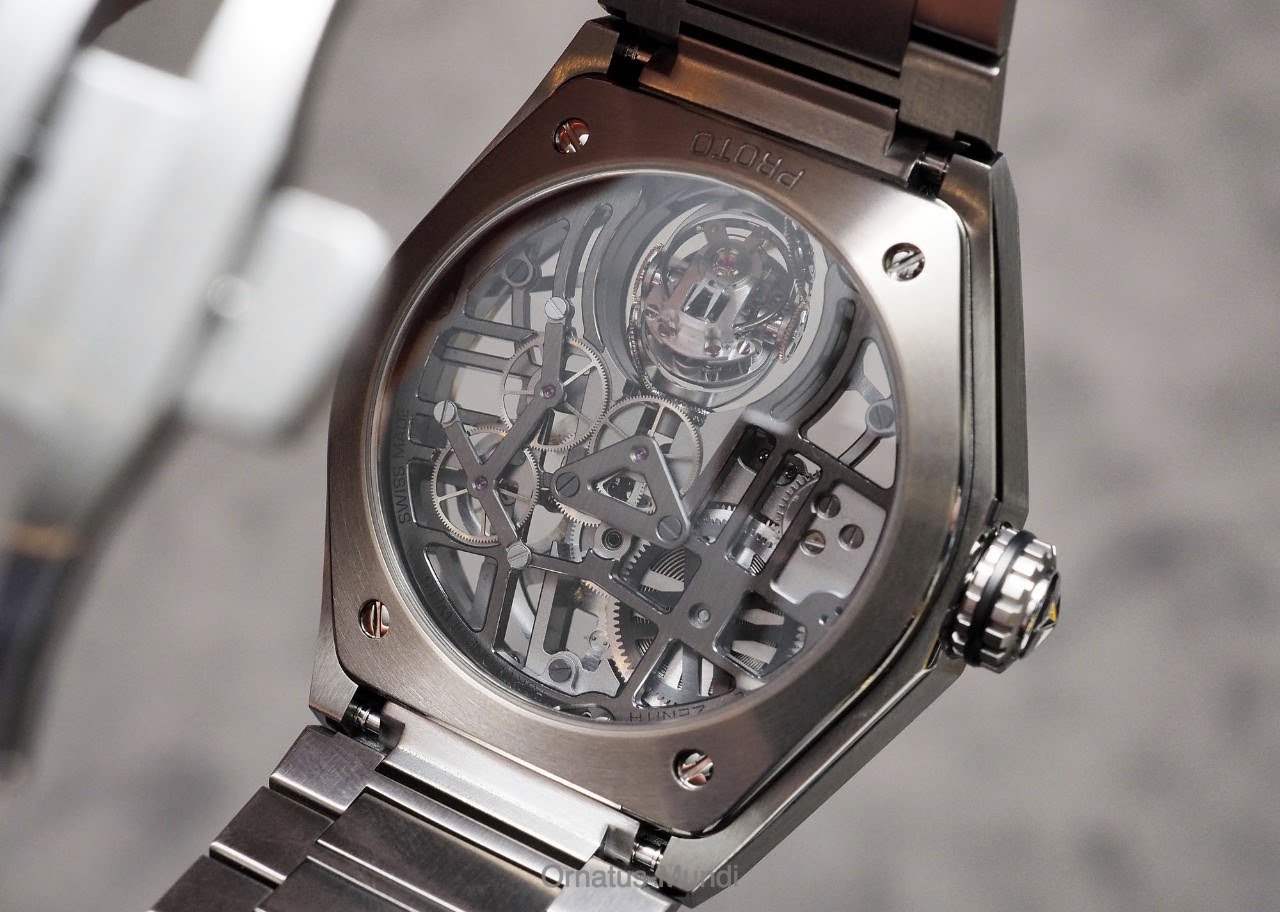 Zenith has opted for a modest yet bold skeletonisation, with a grey monochrome galvansation, straight brushing and a matte anglage. Very technical, particularly with the likewise rhodium-nised (and quite large!) wheels: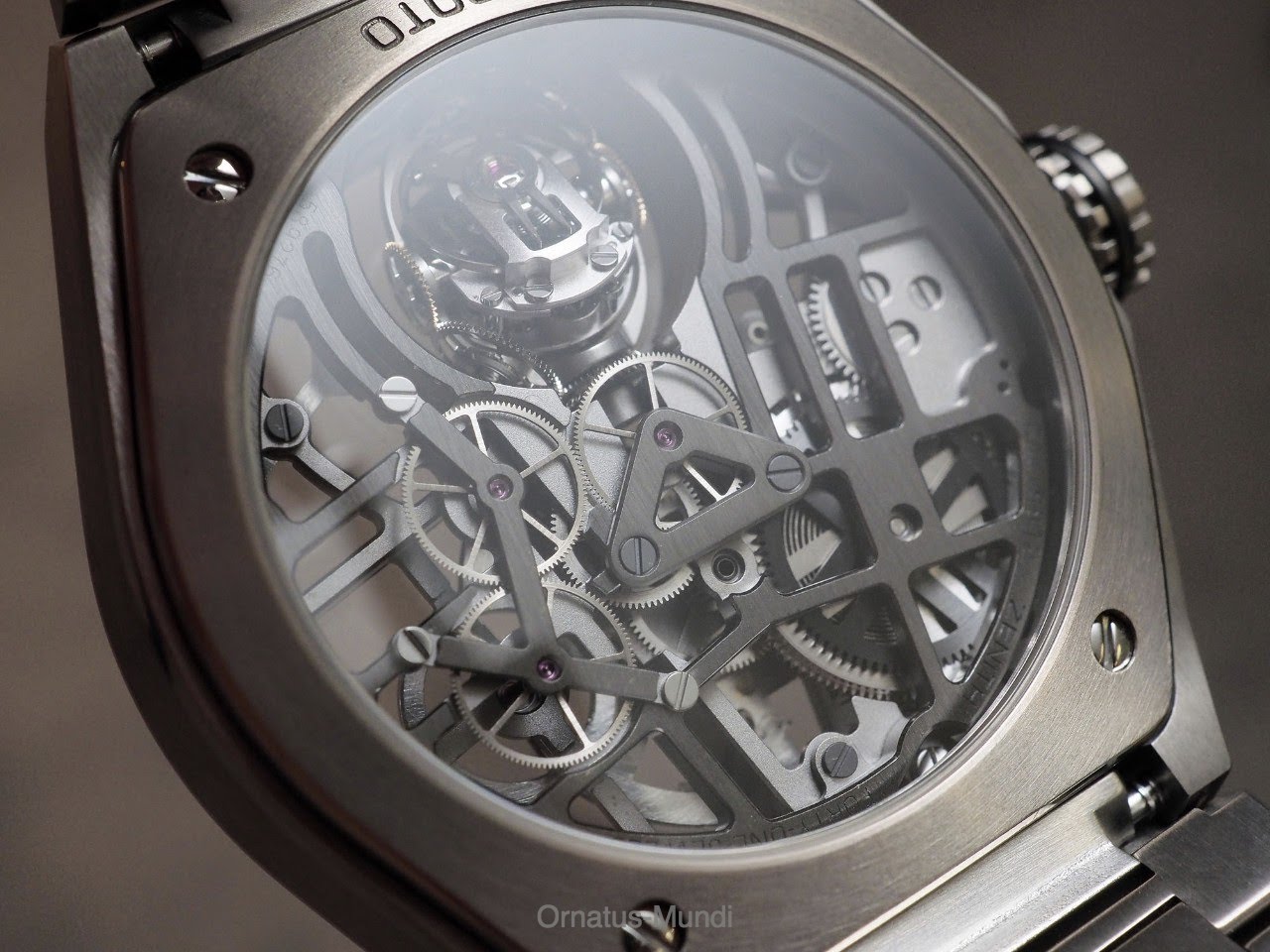 At 44mm diameter and almost 15mm thickness, the watch is substantial (as the diameter-to-thickness ratio of 3:1 would already suggest). That aside, the design is technical yet light, and I for one, appreciate the smaller gravitiy control module: it is less imposing, more practical and at the same time more open.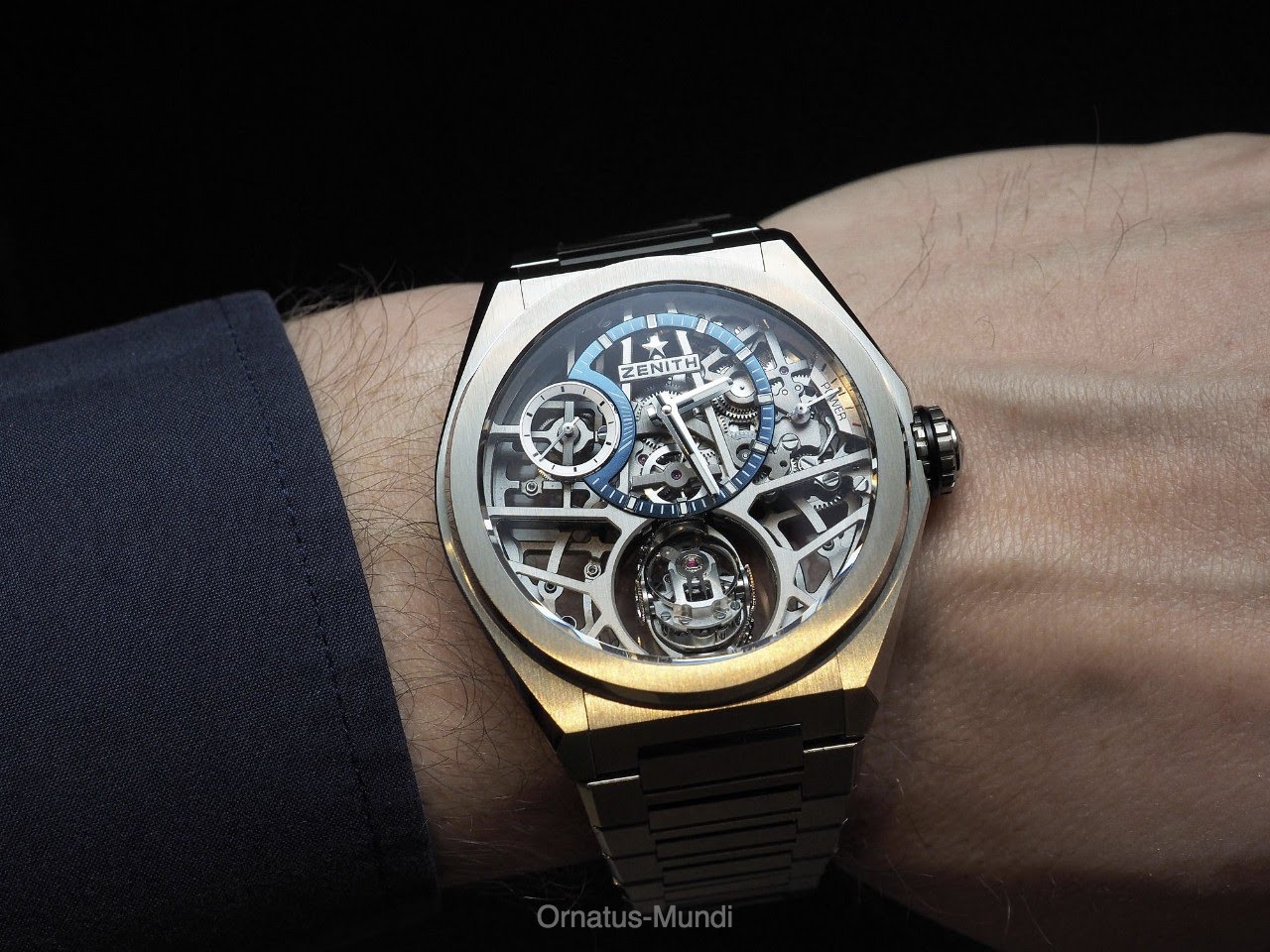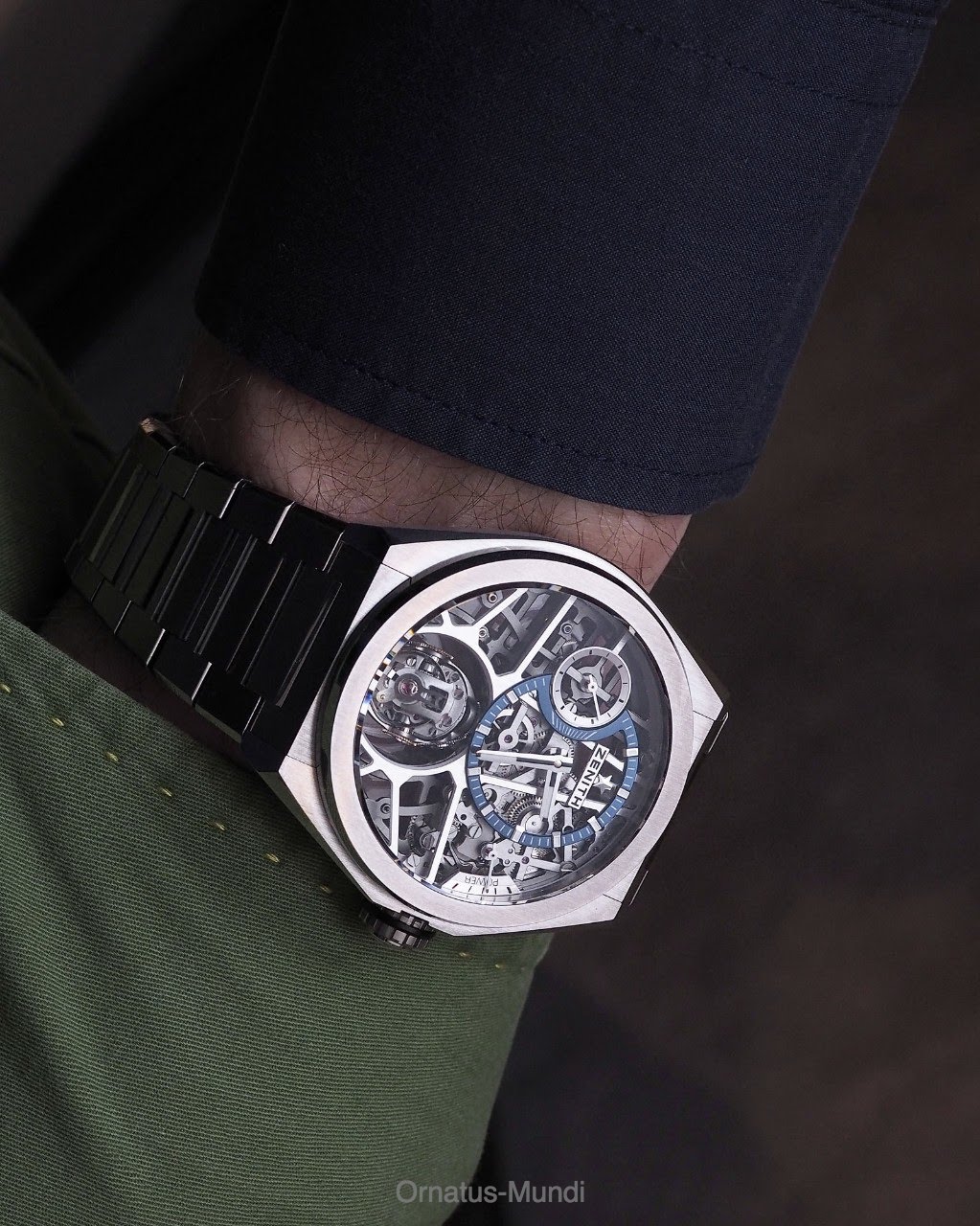 The miniaturisation of the gravity control module is a fundamental development which came way faster as I was initially made to believe. The result - at least to me - proves that Zenith's decision to focus on the Defy collection was a correct one: this range of watches is the ideal bearer of technical innovation - both in terms of watchmaking achievement as well as aesthetics.

My article is a bit longer as a 'quick Baselworld' would suggest, but this is Zenith's top novelty this year - and the technical accomplishment justifies a more detailed presentation.

Cheers,
Magnus
This message has been edited by MTF on 2018-04-12 09:06:14