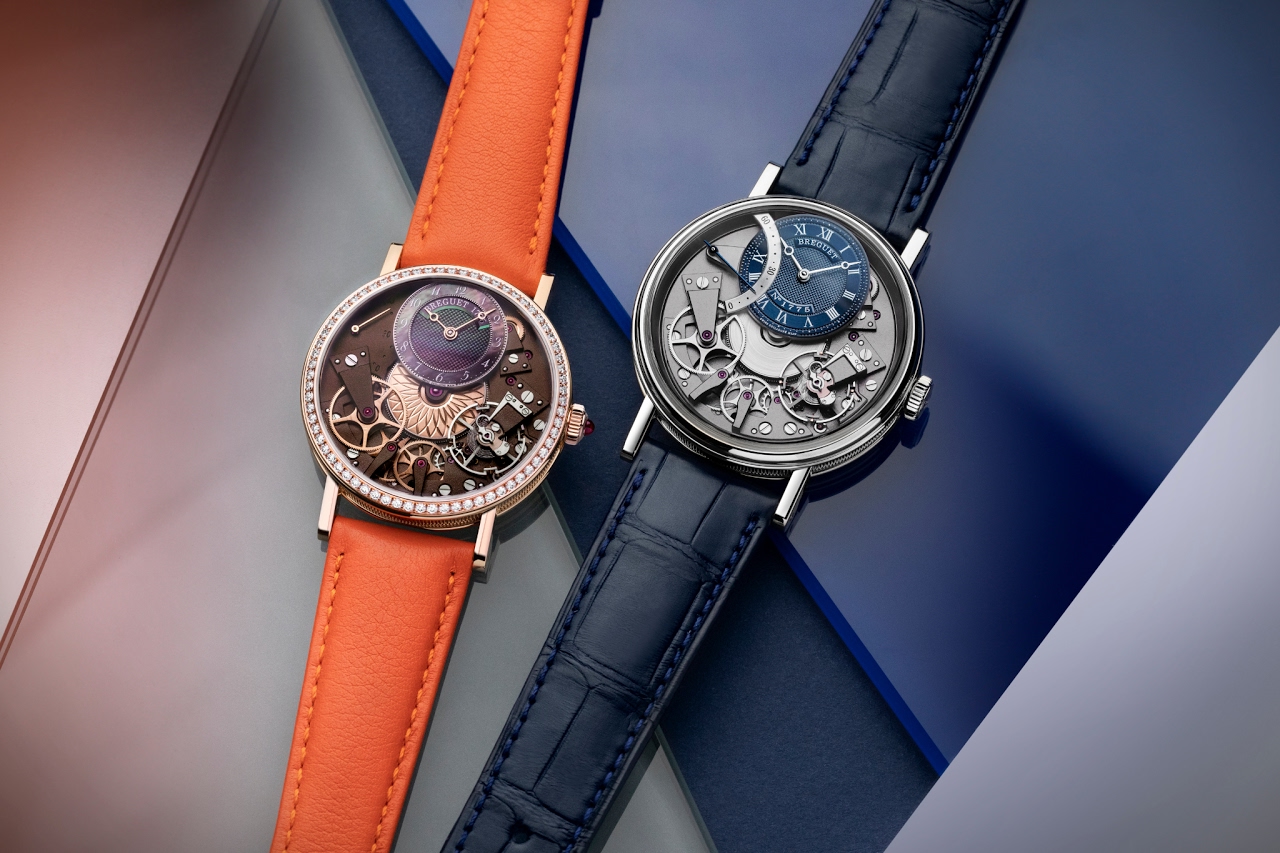 2 new La Tradition are born. Well, two new versions of the La Tradition Seconde Retrograde, to be precise.
One for ladies, the Reference 7038, in rose gold ( 37 mm case ) with a fluted bezel paved with diamonds and a ruby on the crown.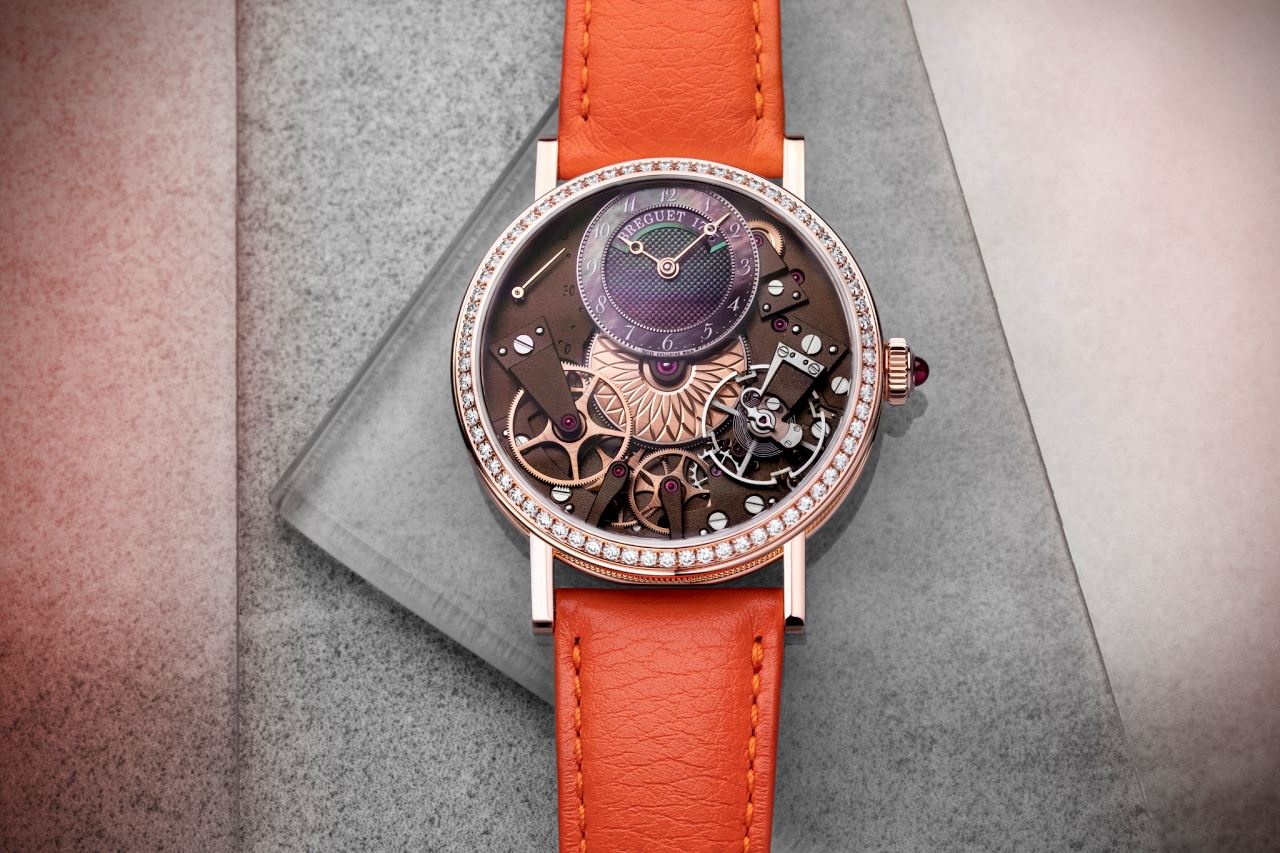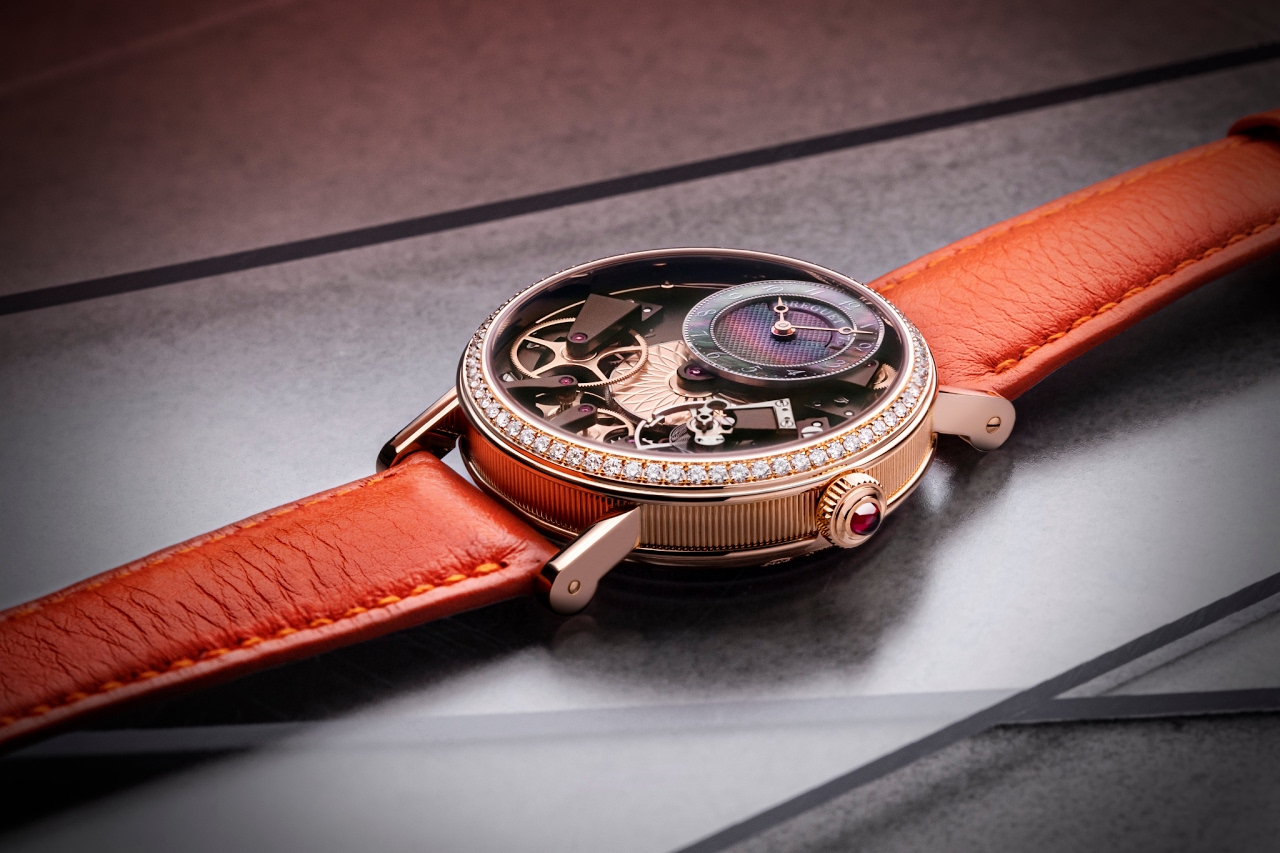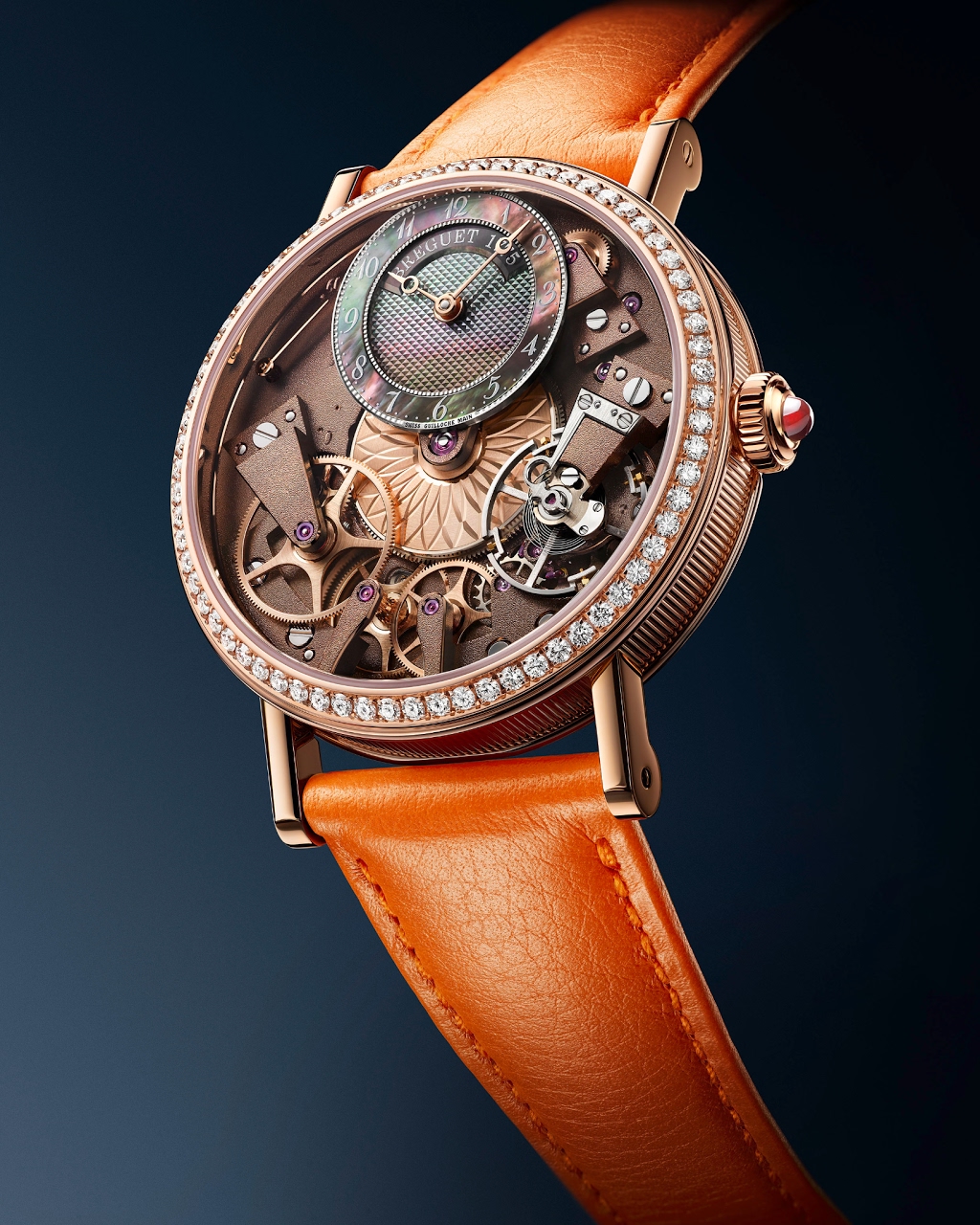 The dial is guilloché, tahitian mother of pearl, with open tipped hands.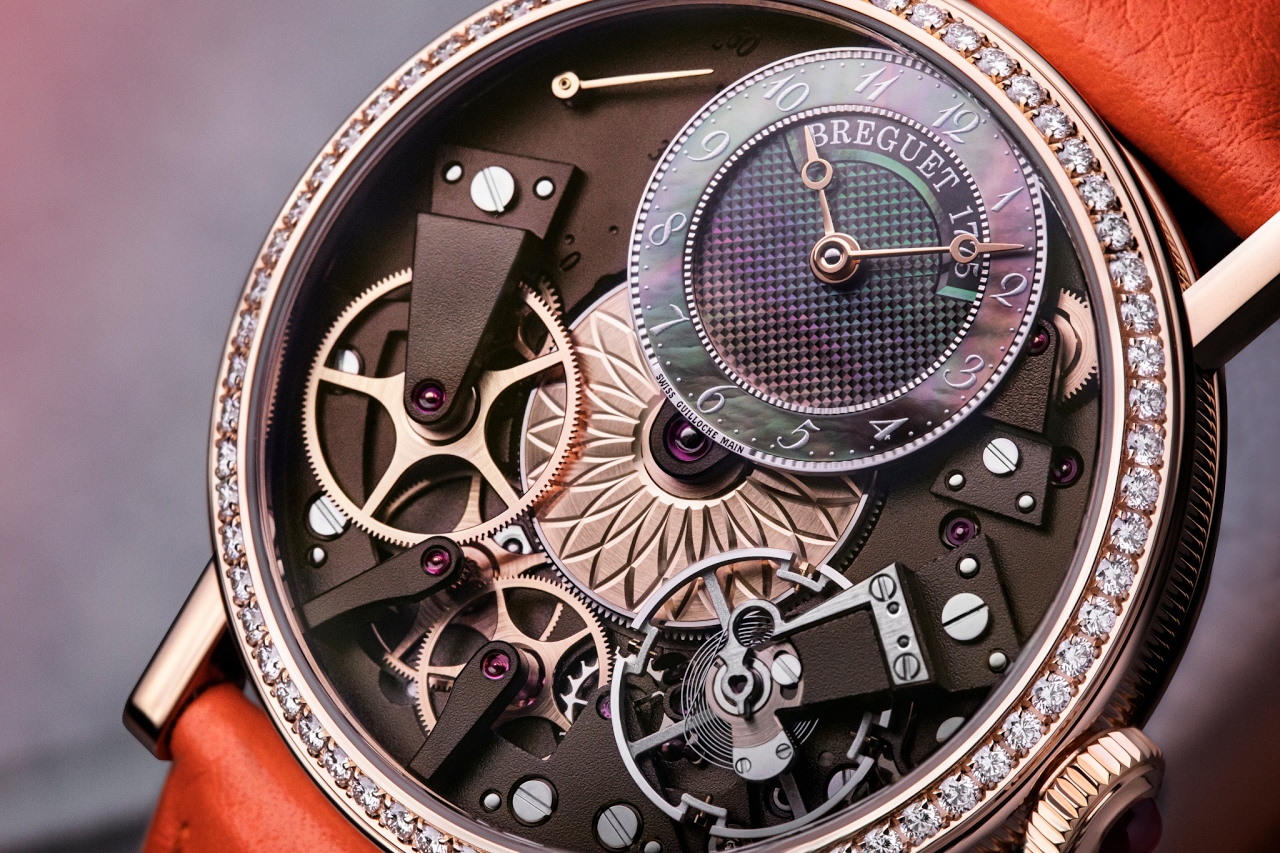 The retrograde second is very discrete and doesn't overlap the sublime dial.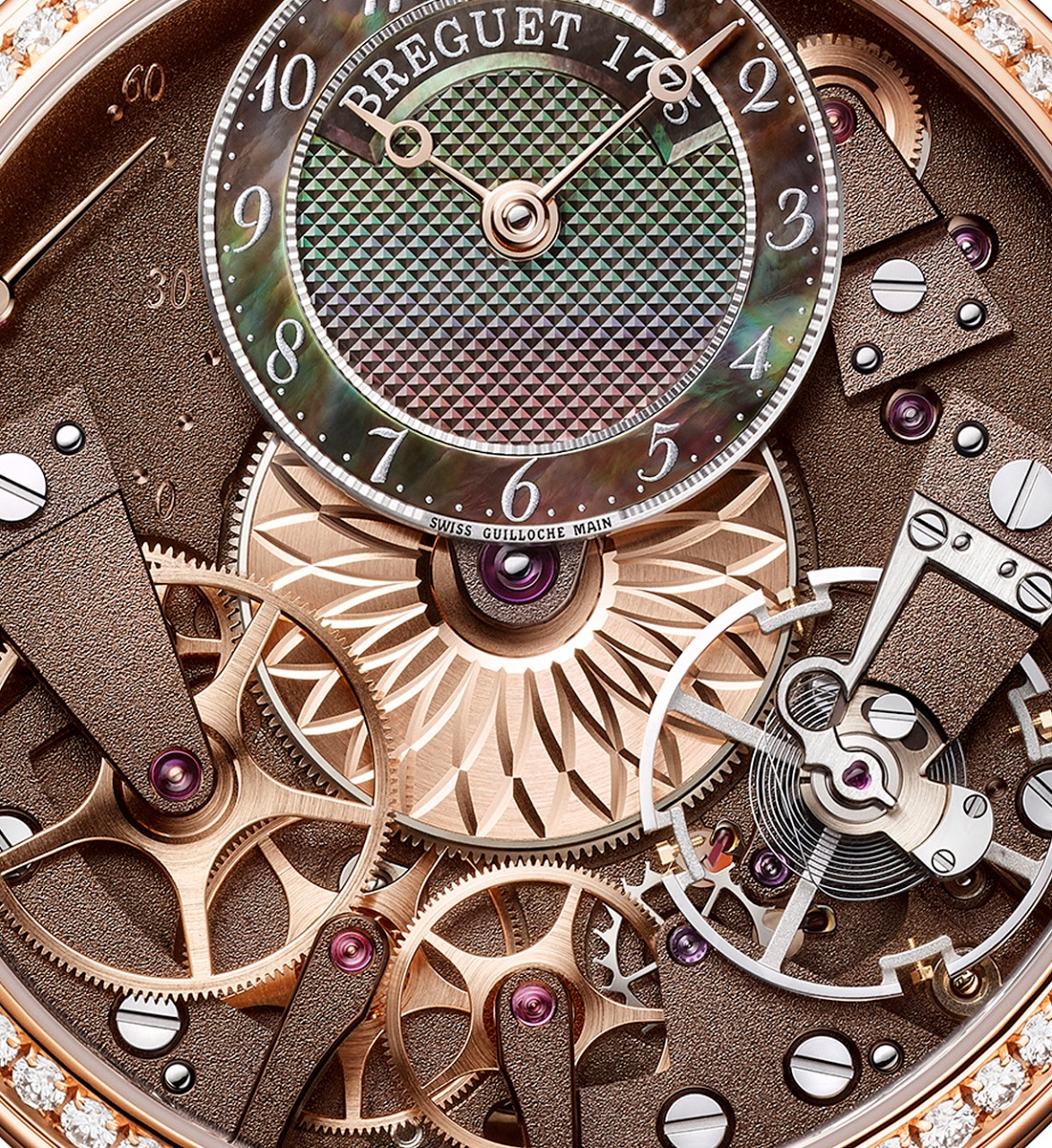 The movement is the Cal 505 SR, 14 lignes and a half big, automatic, with a more conventional rotor. The power reserve is 50 hours, made of 216 parts and beating at 3 Hertz. Silicon is used for the lever escapement horns and the balance spring.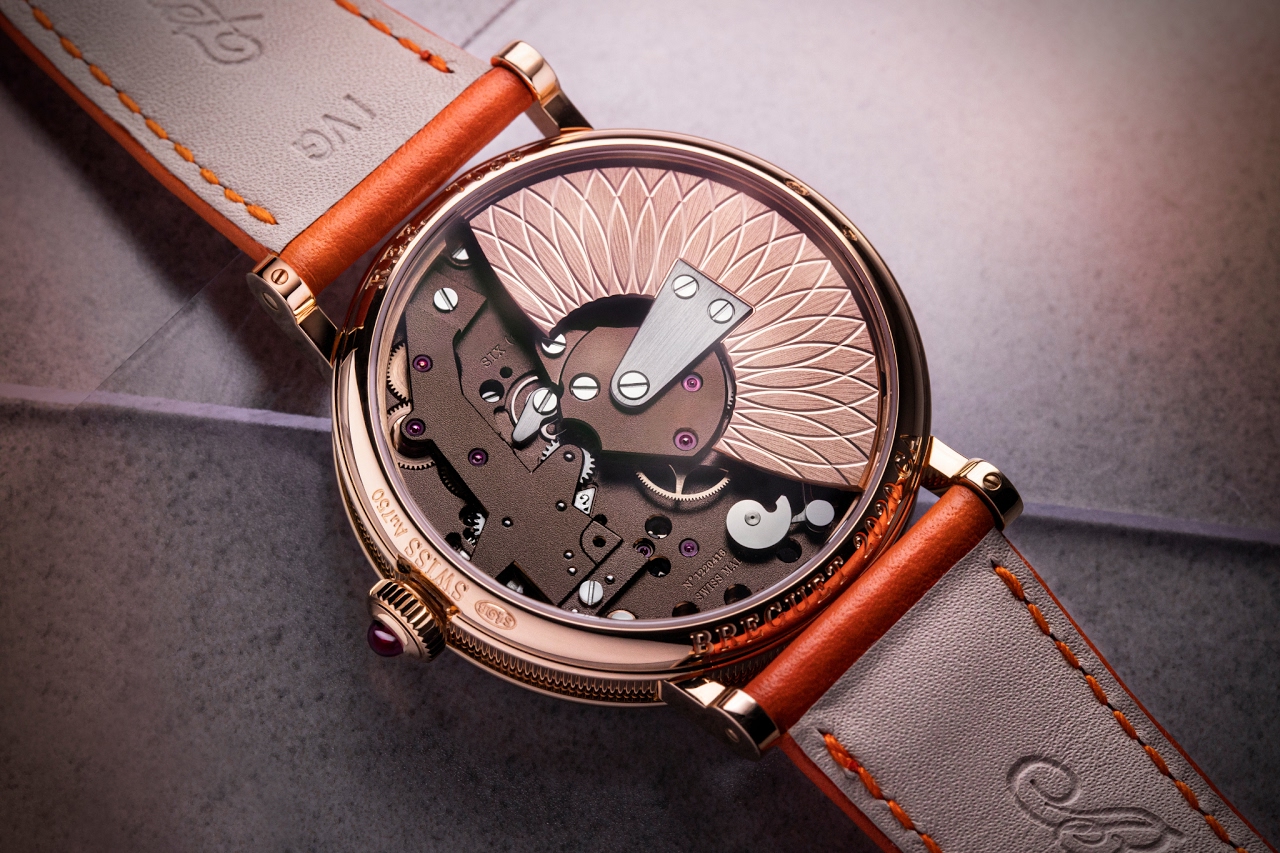 A last superb detail and a great idea: Breguet opted for a clutch bag as a watch case. Excellent, and I hope to see something similar for men!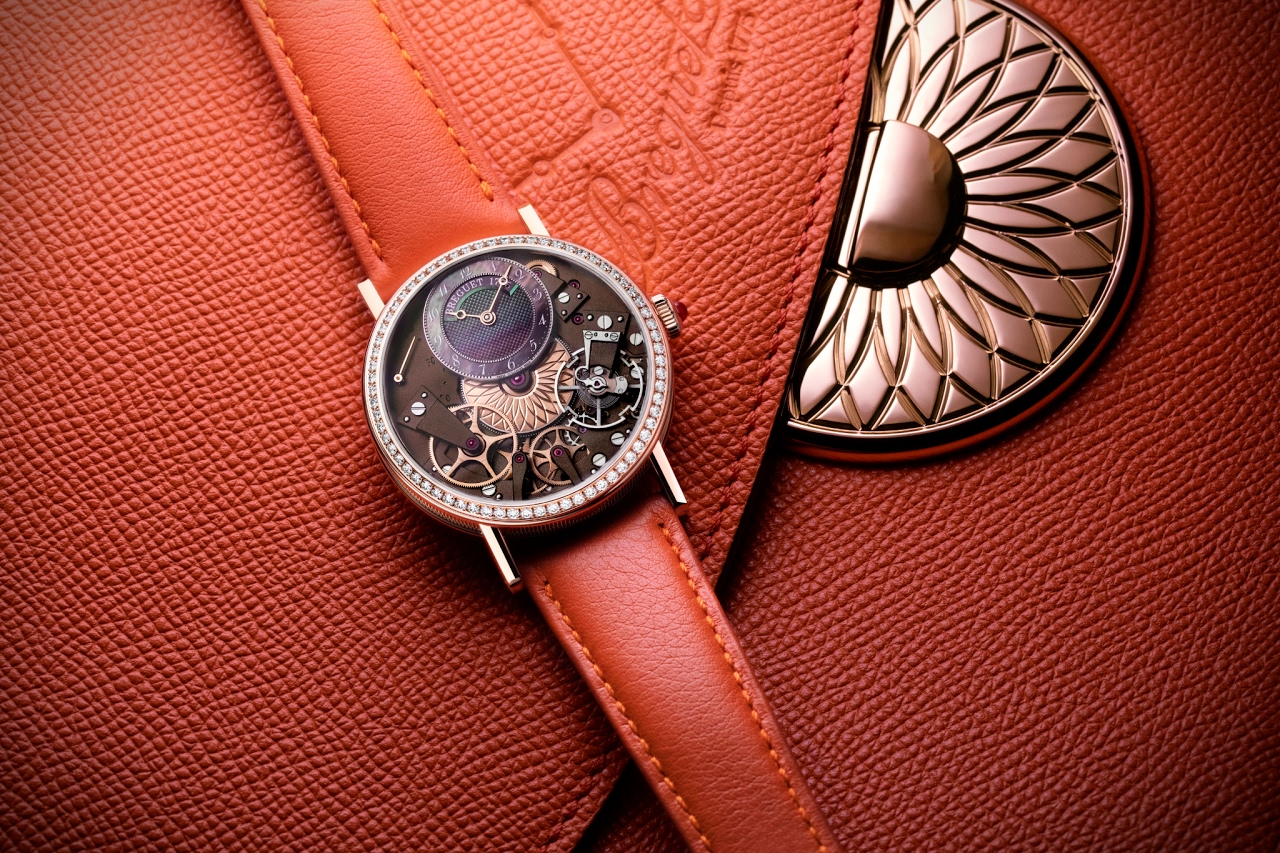 The other La Tradition Seconde Retrograde is for men, with a 40 mm case in white gold.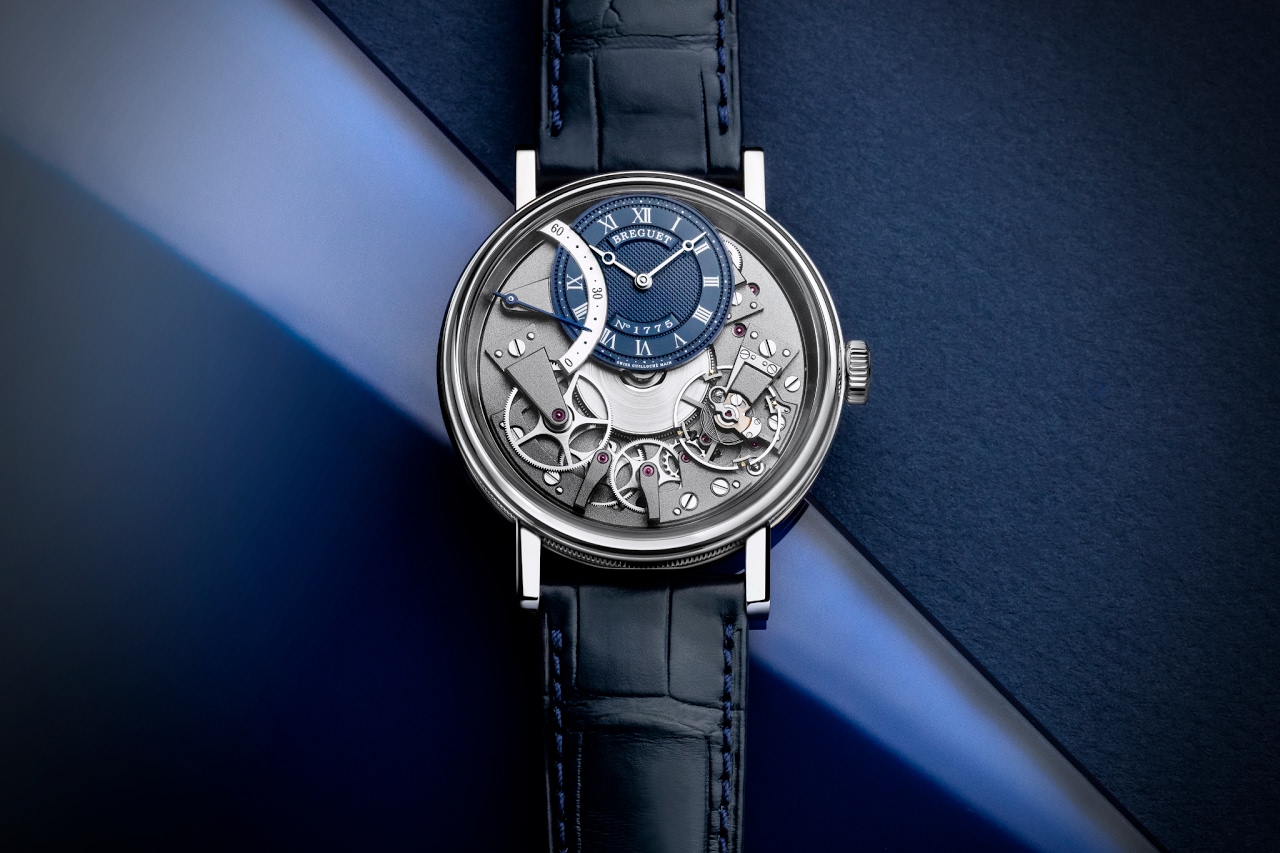 Here, the blue dial is made of gold, with roman numbers, guilloché. The Seconde Retrograde overlaps the dial. The open tipped hands are rhodium plated steel.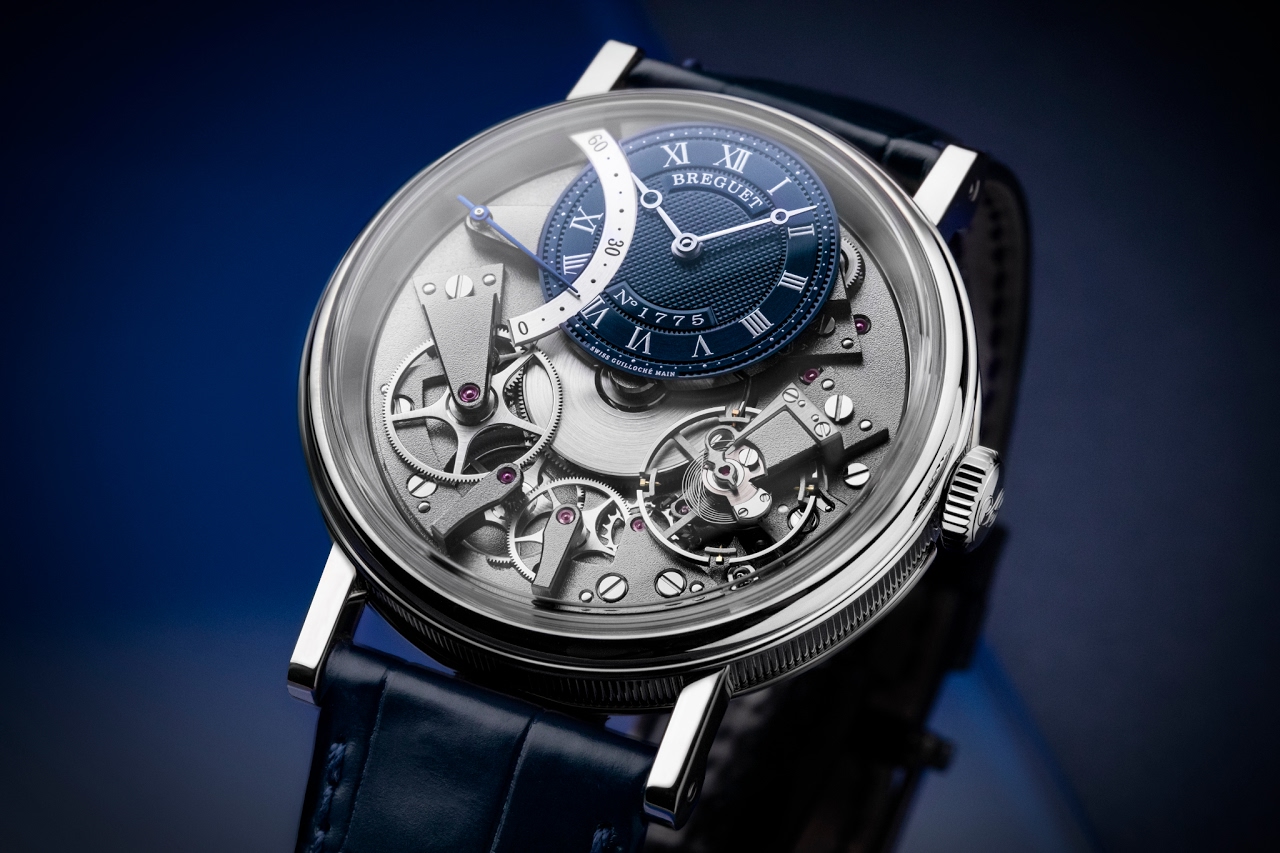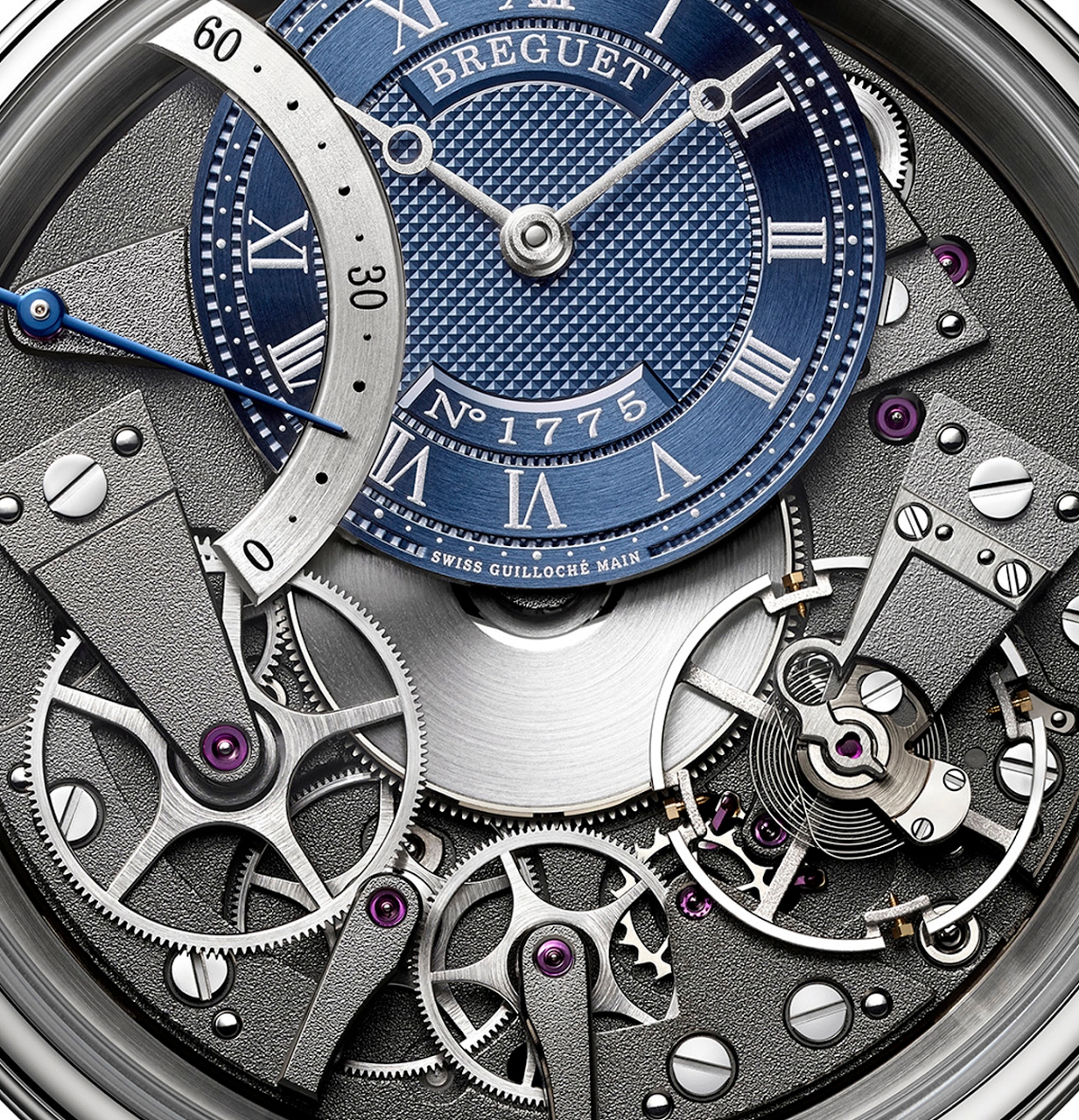 The movement is the same than in the Ladies version. BUT the rotor is different, which is a good thing, as we see with pleasure the historical oscillant weight which is part of the brand's DNA.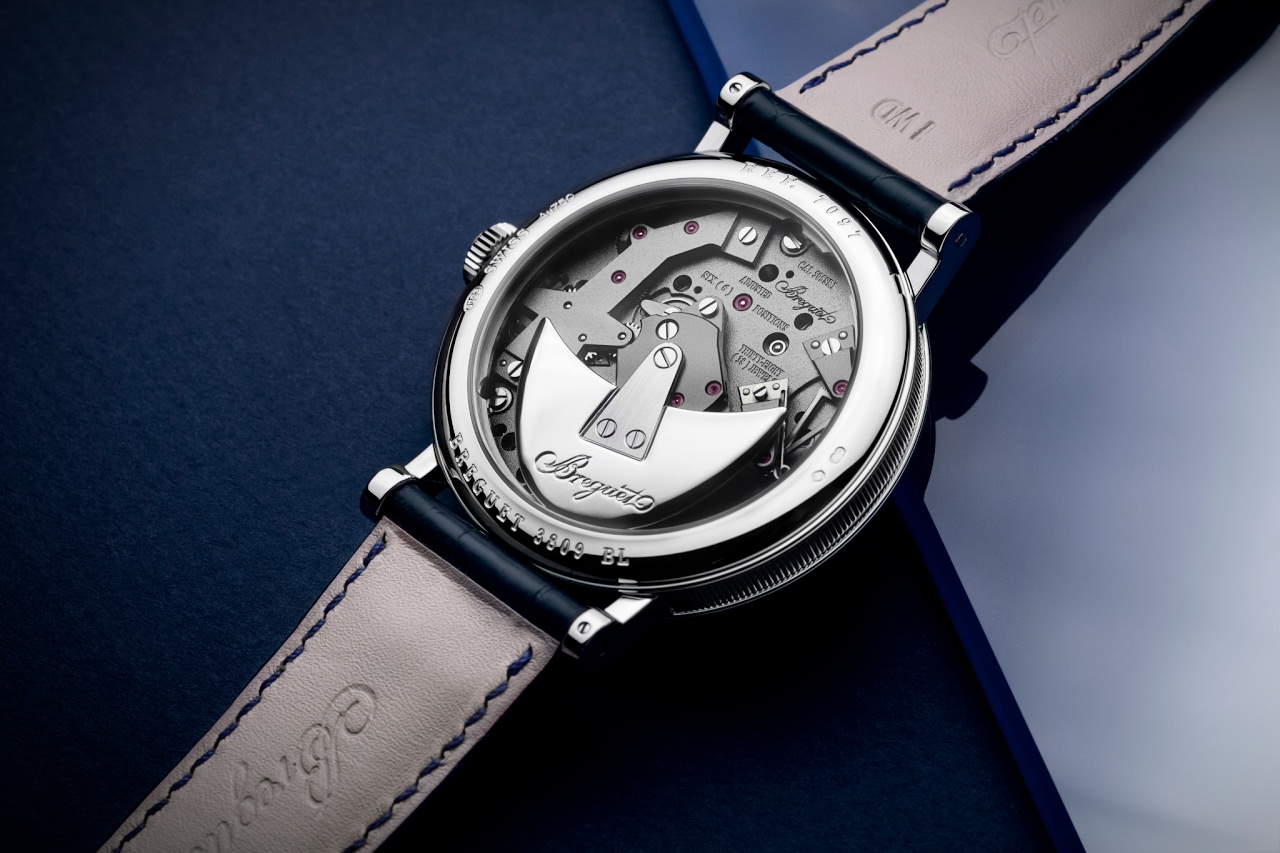 My own feelings, now, to be confirmed when I see the watch in the reality...
The Ladies version is sublime. The discrete retrograde second is very much my taste, something I would have loved to see in the men's version. The guilloché mother of pearl is a feast for the eyes. The only thing I regret is that, for manufactures, a ladies version is necessarily jeweled. Without the paved bezel, it would have been purer, while the cabochon in ruby is an excellent and very refined idea.
The chromatic combination of grey and blue is eye catching, on the men's version. I would have preferred Breguet numbers over the roman ones for the dial, and maybe I am missing something, but I would have loved to see gold hands, rather than rodhium plated steel ones...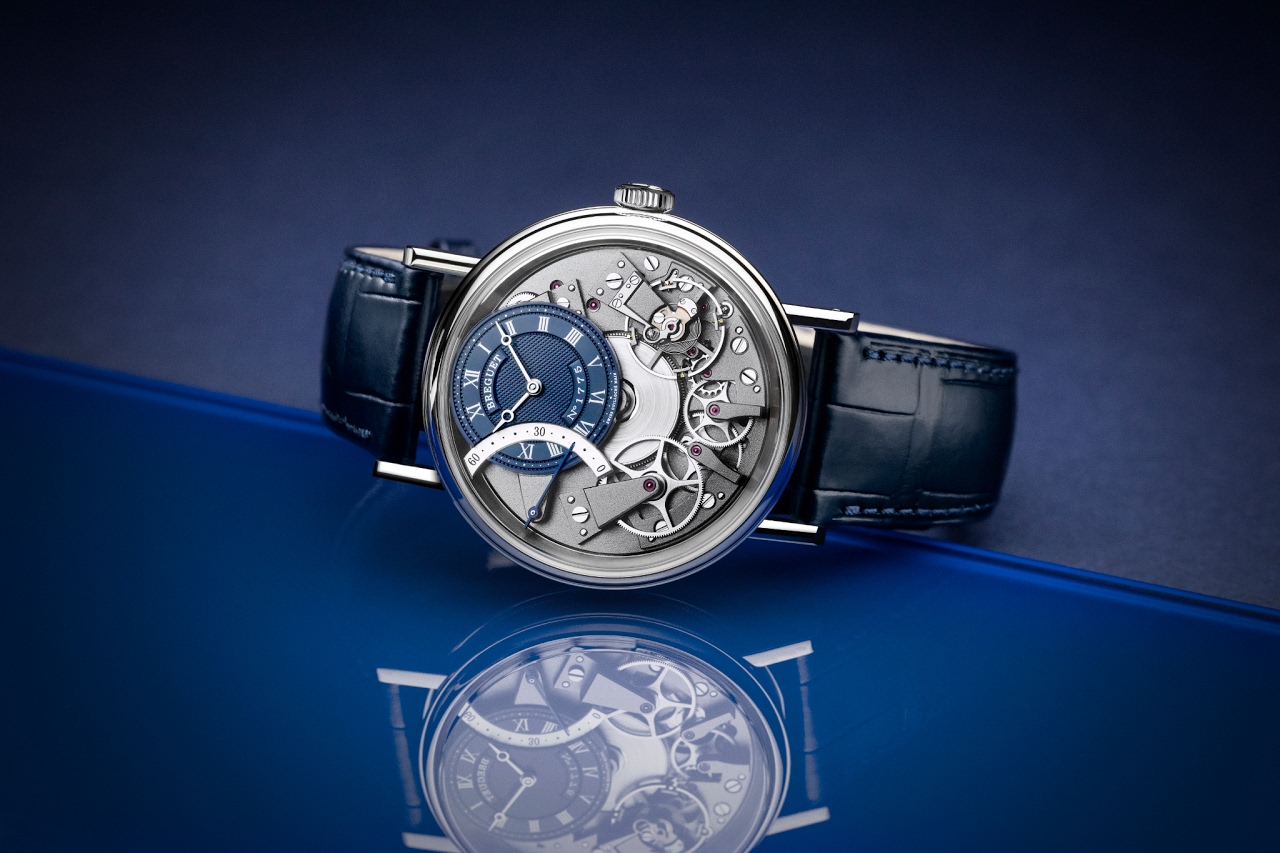 The original rotor is a feast to the eyes.
A last information: Both are Boutiques Exclusivities.
To be confirmed in the reality, as previously said.
Looking forward to reading your comments and thoughts on these 2 new versions,
Best.
Nicolas