A few pictures of the Elegante taken in Dublin
foversta

A recent trip to Dublin gave me the opportunity to take these few photos of the F.P. Journe Elegante on my wrist. I particularly like to travel with it. I find it practical and without real constraints. With its titanium case and rubber strap, it is light and comfortable. Its "flat turtle" shape gives it originality and a certain style. The complete luminescence of the dial is also appreciable in the dark and its electro-mechanical movement is decorated with standards appropriate to those of the brand what gives additional charm. Its water resistance is correct (30 meters) and the screw-down crown provides additional security.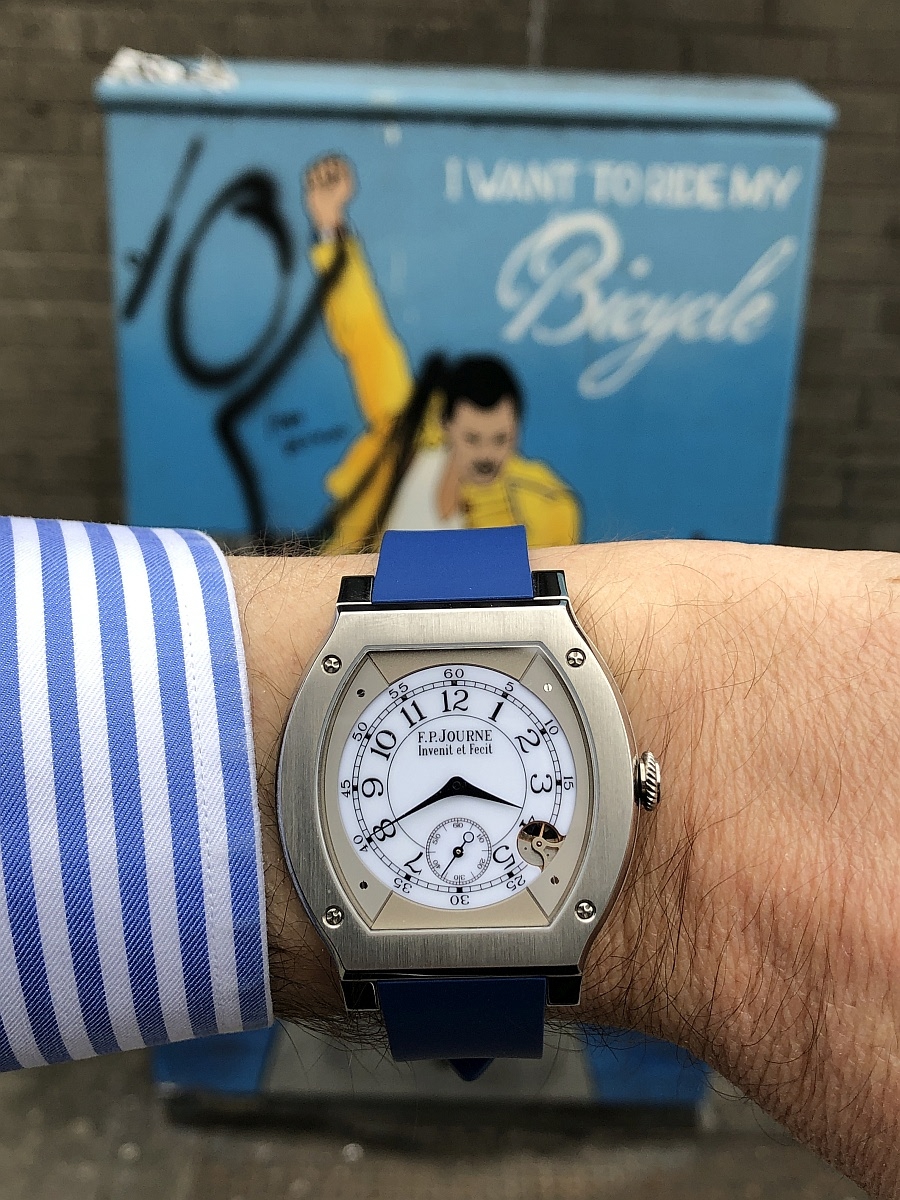 Certainly I fully understand that such a watch cannot generate the same appeal as a mechanical watch and in particular the Chronometre Souverain. But I consider it as an attractive and unique piece in the current watchmaking landscape. It is a very rare example of a model whose masculine declination (L'Elegante 48mm) comes from its feminine version. In addition, it is not driven by a simple quartz caliber but by a movement that has been specifically developed for it, incorporating a battery-saving mode.


In front of Oscar Wilde's sculpture: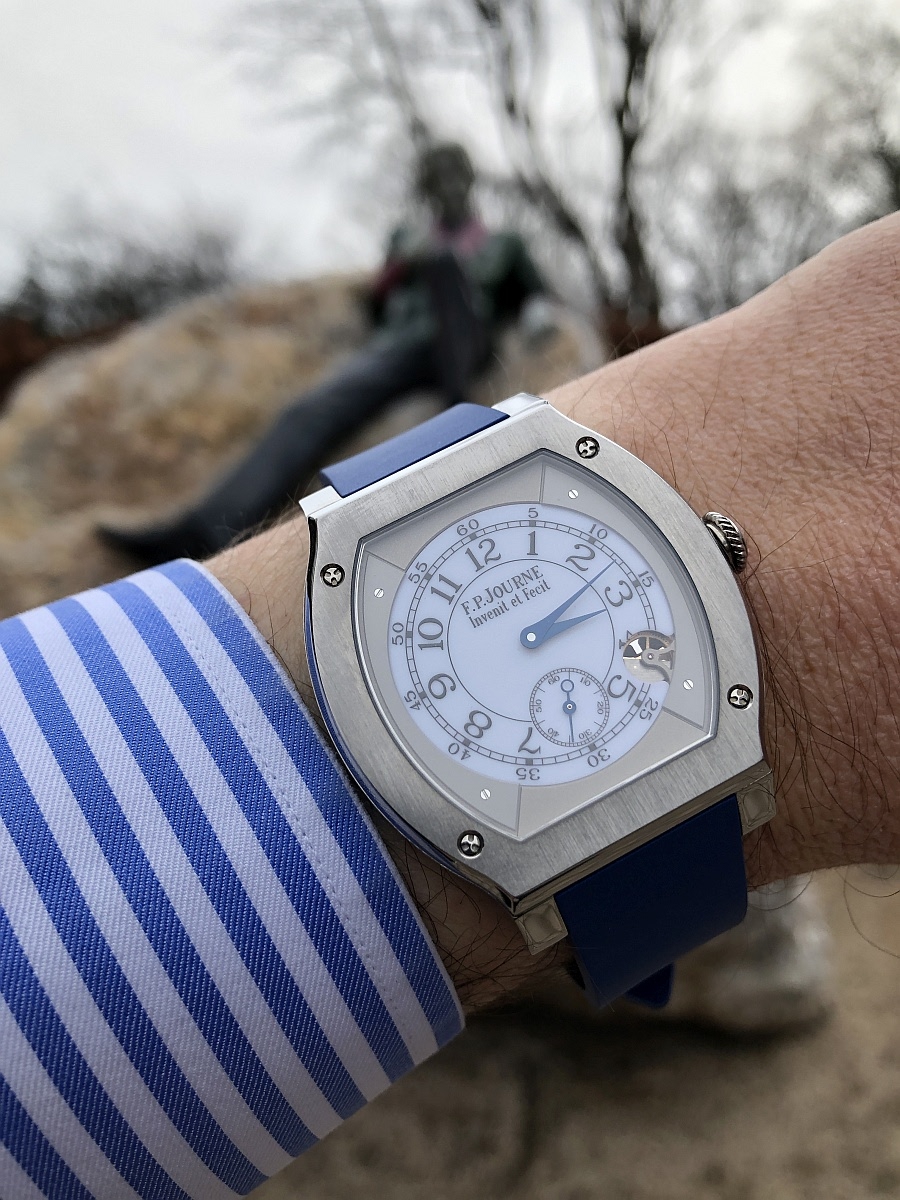 Given the presence of this mode, the watch goes to sleep after 30 minutes without use. The hands stop and the movement obviously continues to count down time. When the watch is resumed, the small movement detector located on the dial side (like a kind of very small oscillating mass) perceives that the owner takes it back in hand and the hands then begin their ballet to position themselves at the right time by the shortest path. This little morning animation is also part of the pleasure brought by the Elegante.


I really like the rubber strap, especially when a beautiful storm of Irish rain falls on me: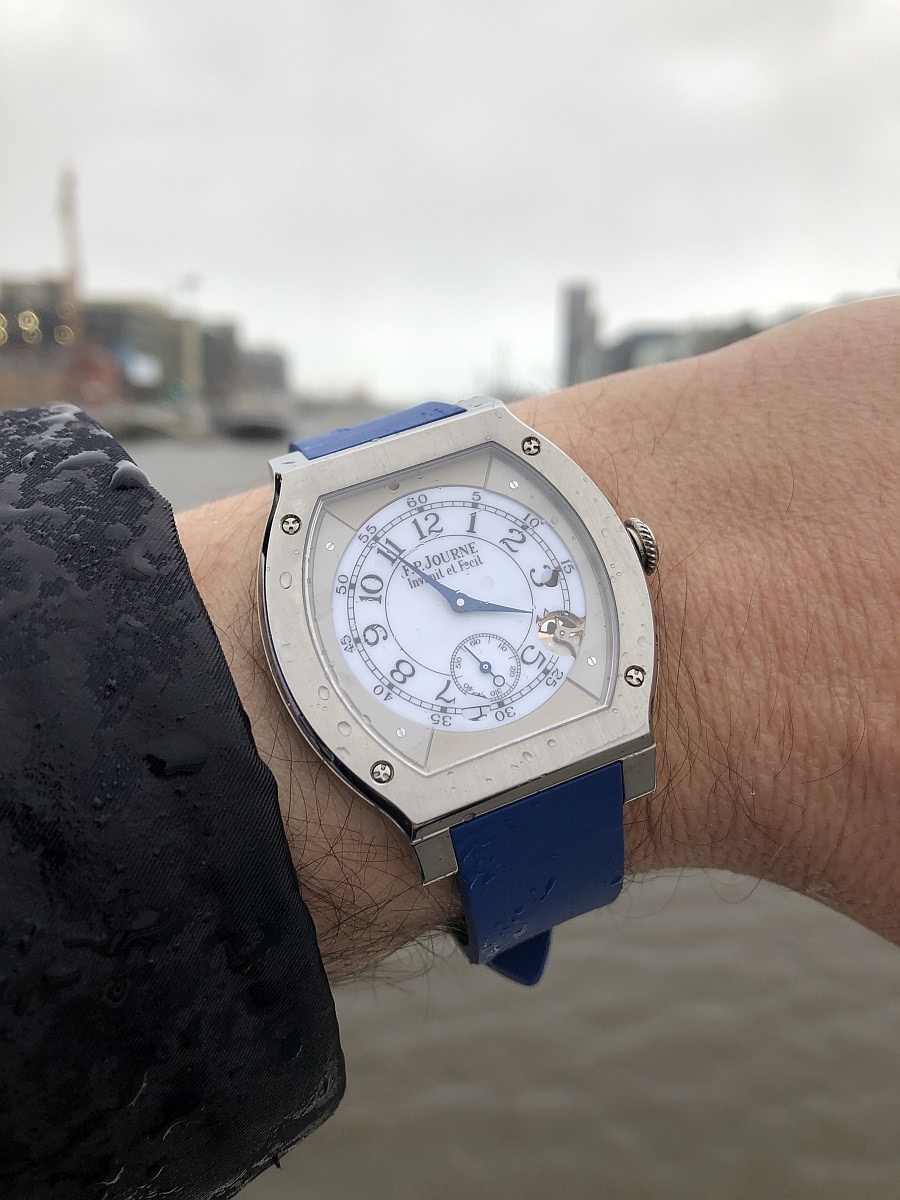 I had discussed several years ago with François-Paul Journe in Geneva before the launch of the first Elegante collection, at the time for the attention of female customers. He proudly presented his approach to me as well as the specific workstations required to assemble this watch. In any case, what I have always appreciated with the Elegante is that it basically embodied the personal vision of a watchmaker-creator of what an ideal feminine watch should be. He considered that women changing watches regularly and so he wanted the Elegante to always be on time, worn or not. The non-mechanical movement was therefore essential, as was the battery saving system in order to minimize the frequency of service. Given its appeal and its characteristics, the Elegante subsequently seduced the male clientele and in particular the brand's collectors who wanted to acquire a simple, practical and more versatile watch.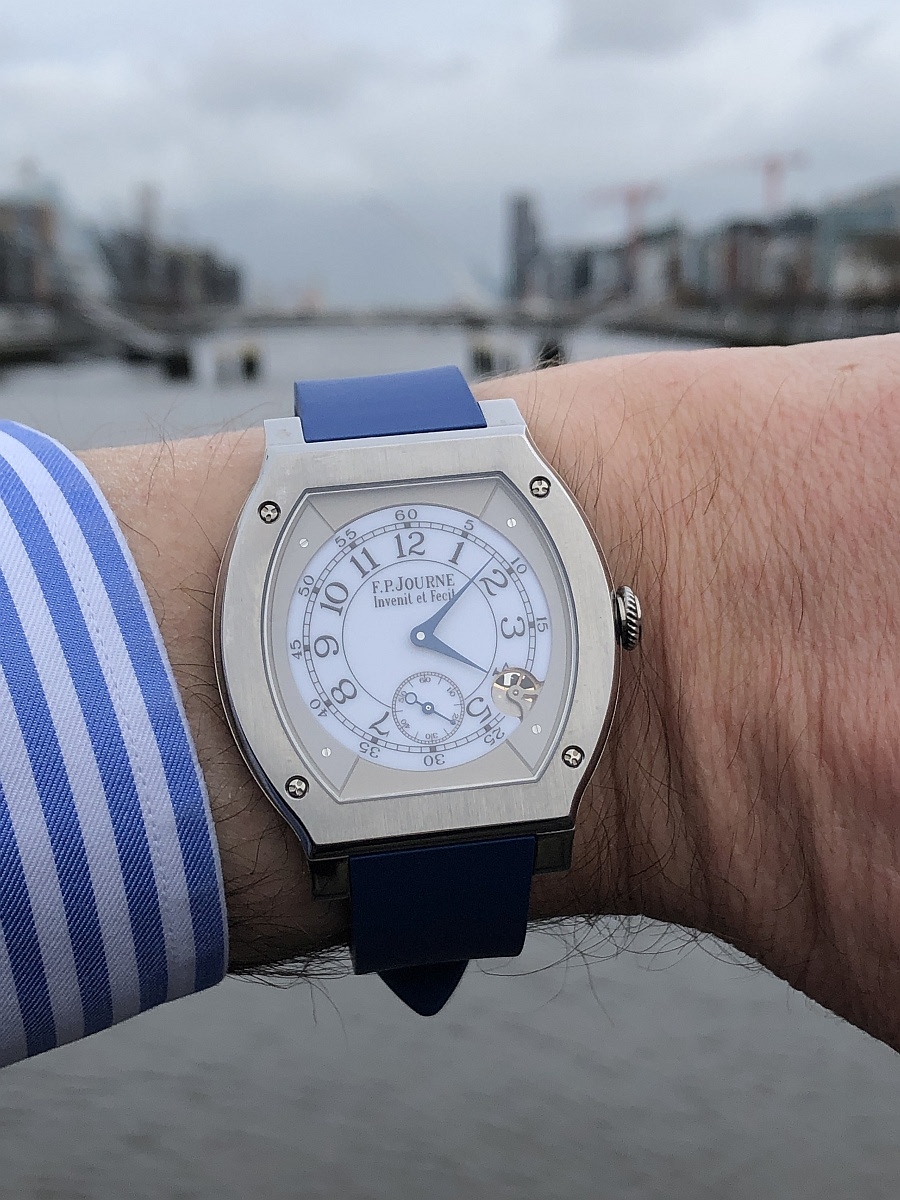 In any case, I am very happy to have it in my collection. I don't consider it as a basic watch but as a complementary, singular and endearing watch that I find perfect to wear during my travels.


No worries! A perfect summary for this pretty easy to wear and very practical watch: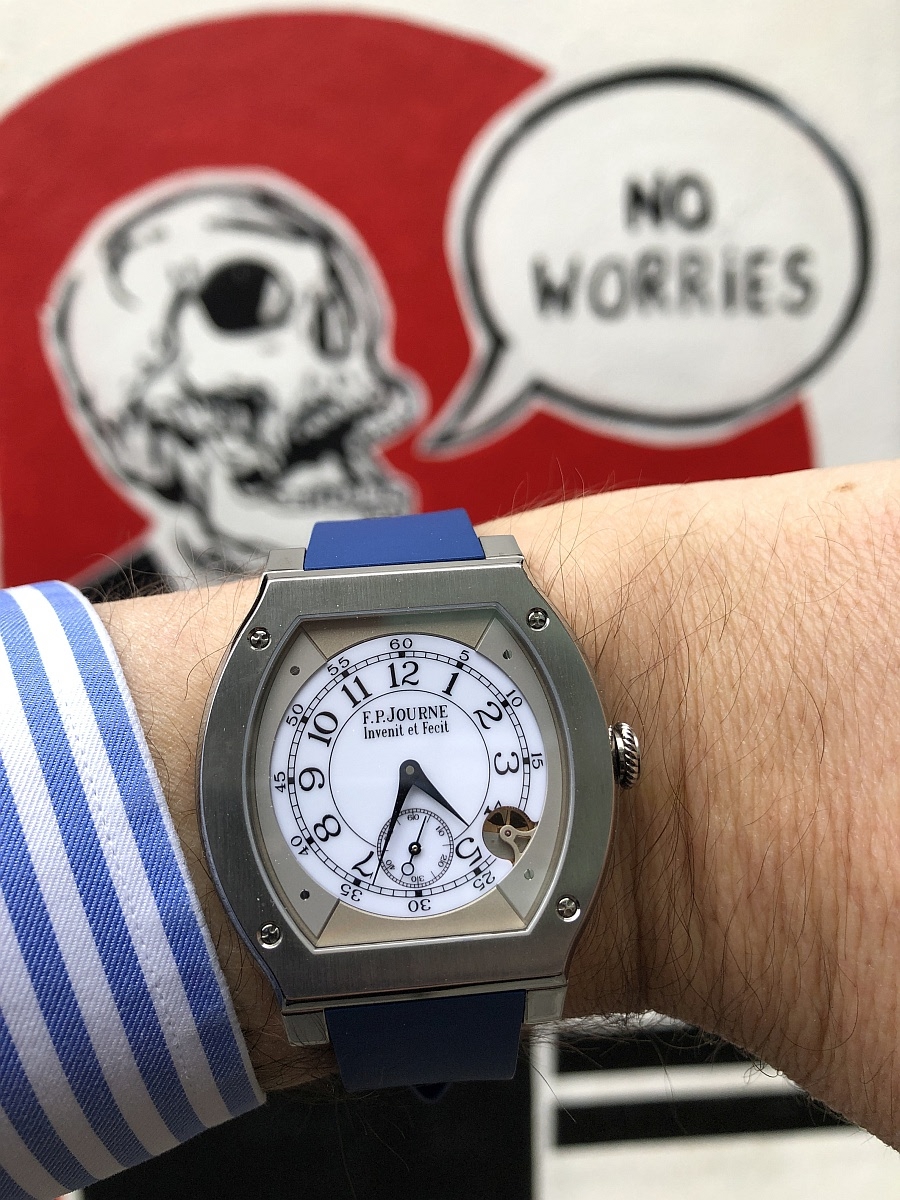 <!tag blob=mz.index.terms default="">