Smaller brands, micro brands especially, reach a considerable audience online, in blogs, social media and the like. But as watches are entirely tactile objects their full character reveals itself only if touched and put on one's wrist. Here the smaller producers face the barrier of lacking contact points (i.e. dealers) or networks that faciliate direct contact to their clients. UK-based specialist retailer
Page & Cooper
aims to change that with their
Independents' Day 2018
event held earlier this year in London, an evening dedicated to aficionados of fine specialist watch brands. I was there on the spot and mixed with vibrant London watch aficionados' scene.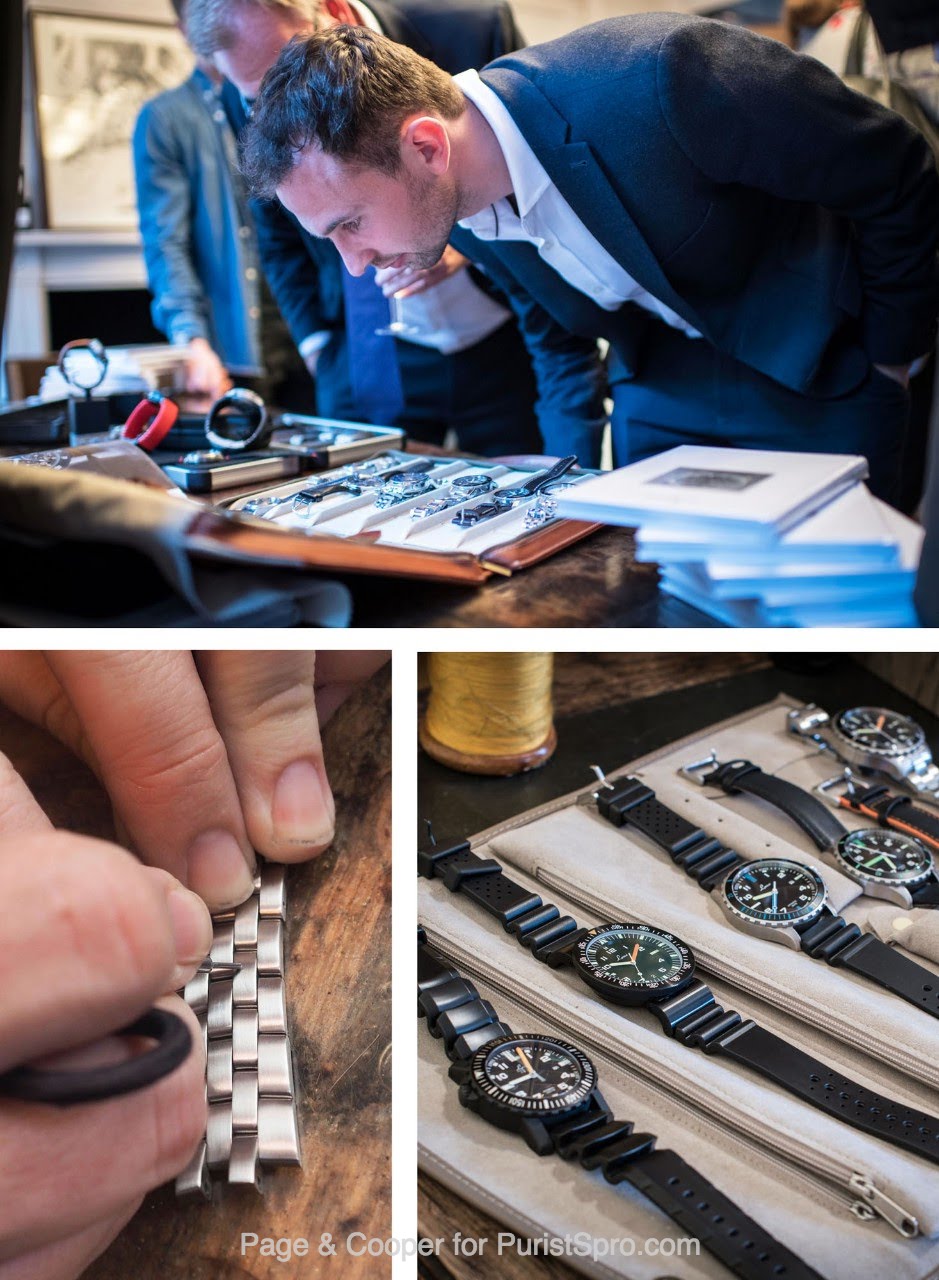 Page & Cooper chose a prestigious listed Georgian townhouse in Londons' historic Spitalfields parish as the venue for Independents' Day.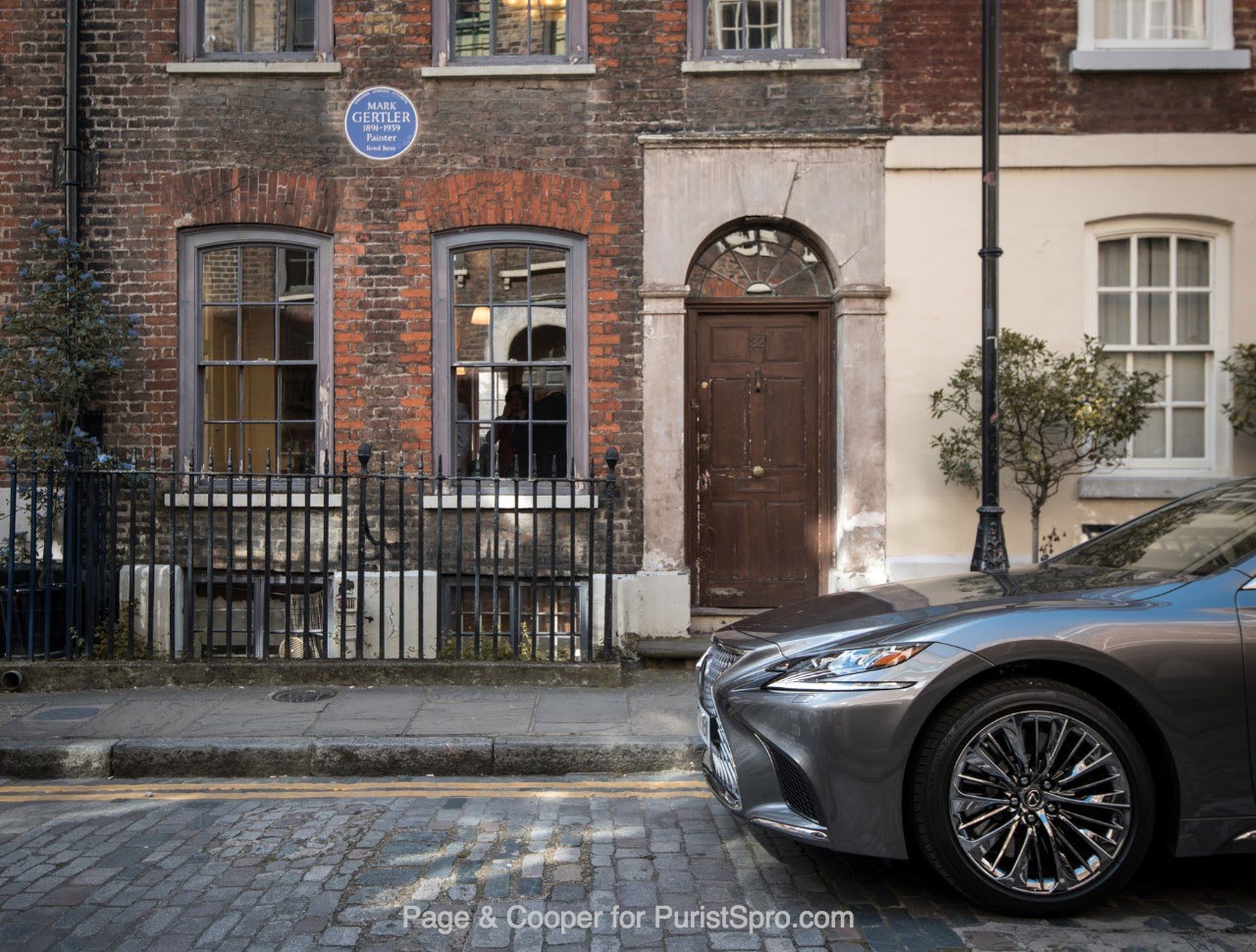 The house is the former residence of British painter Mark Gertler (1891–1939) and has been converted into a bespoke fashion atelier - with an ambiance that quite nicely supported the pleasant anticipation of a watch collector's reunion: centuries old wooden floors, workbenches which have seen many winters of intense use combined with artefacts in progress that the resident craftspeople were currently working on.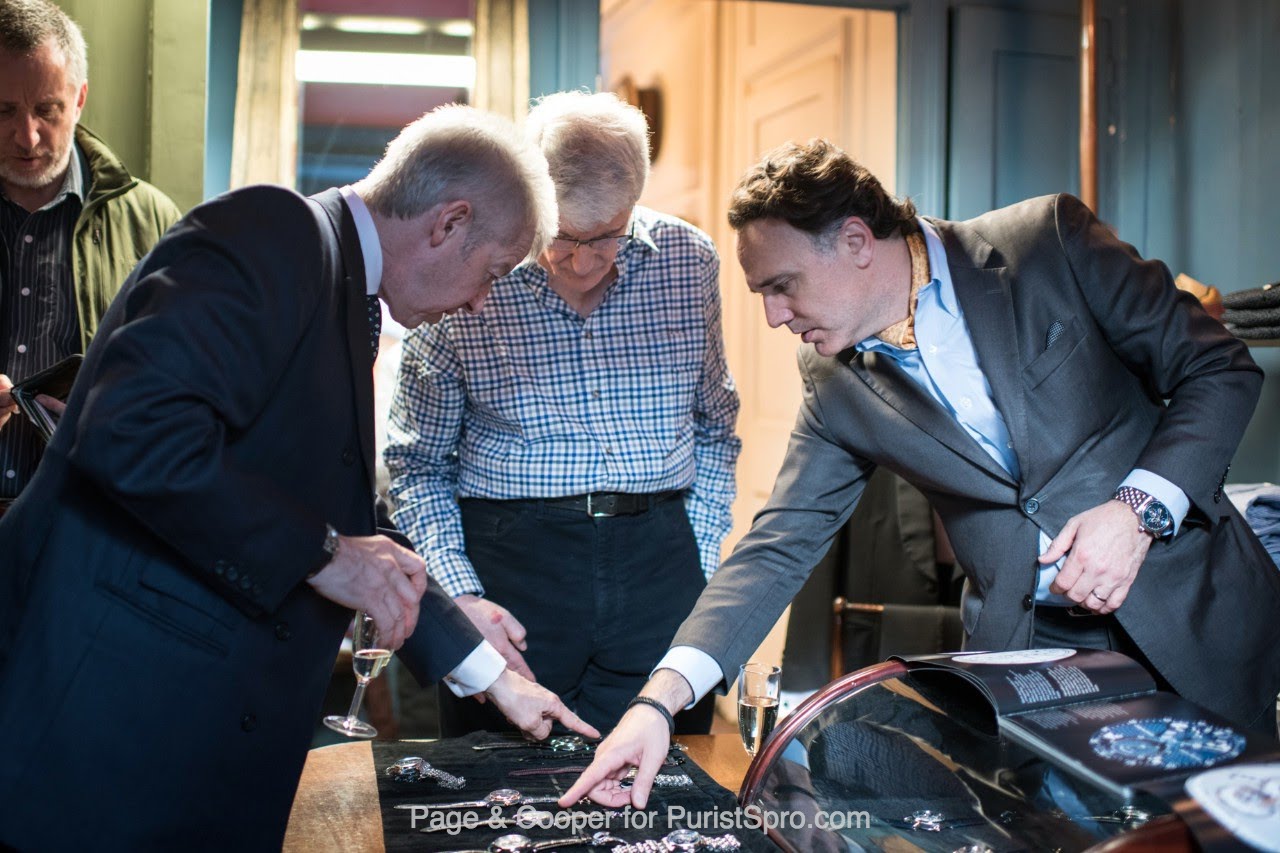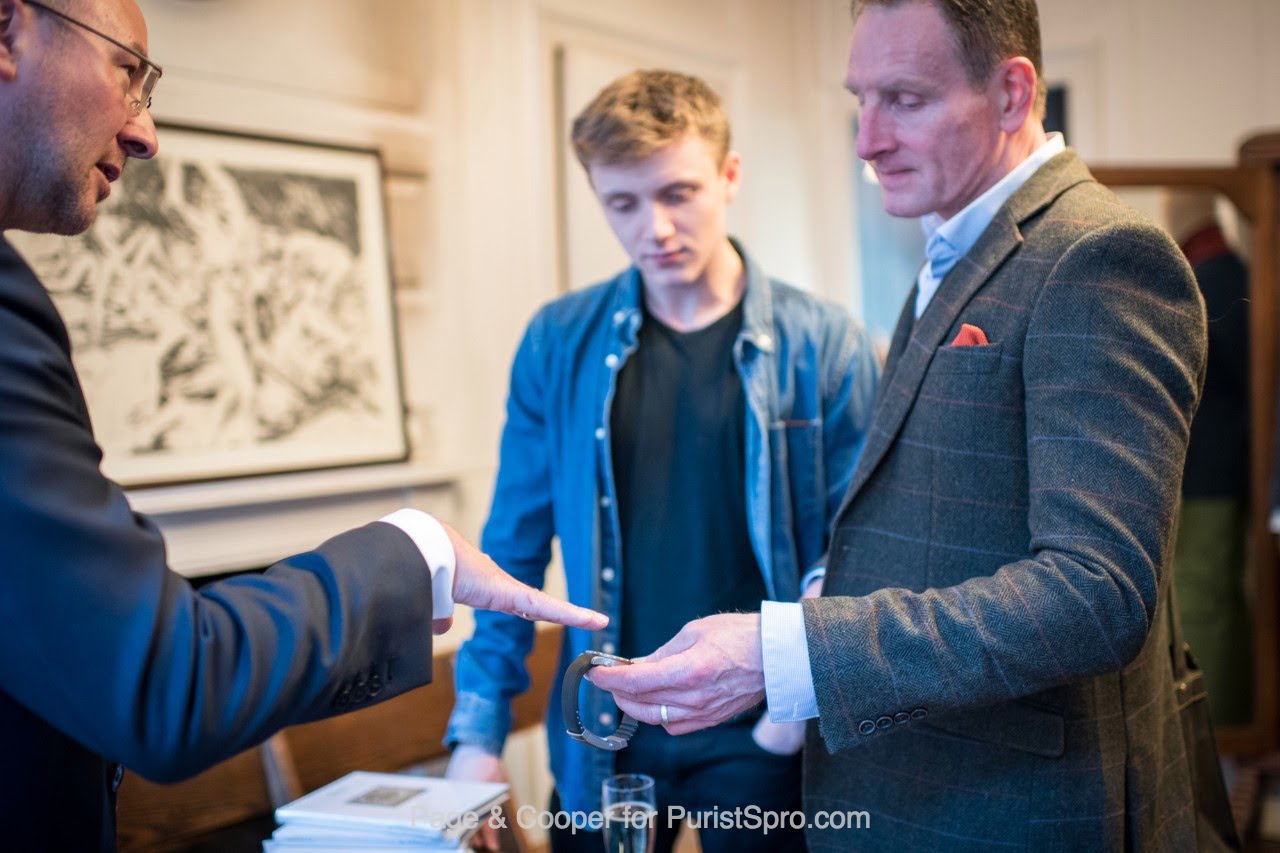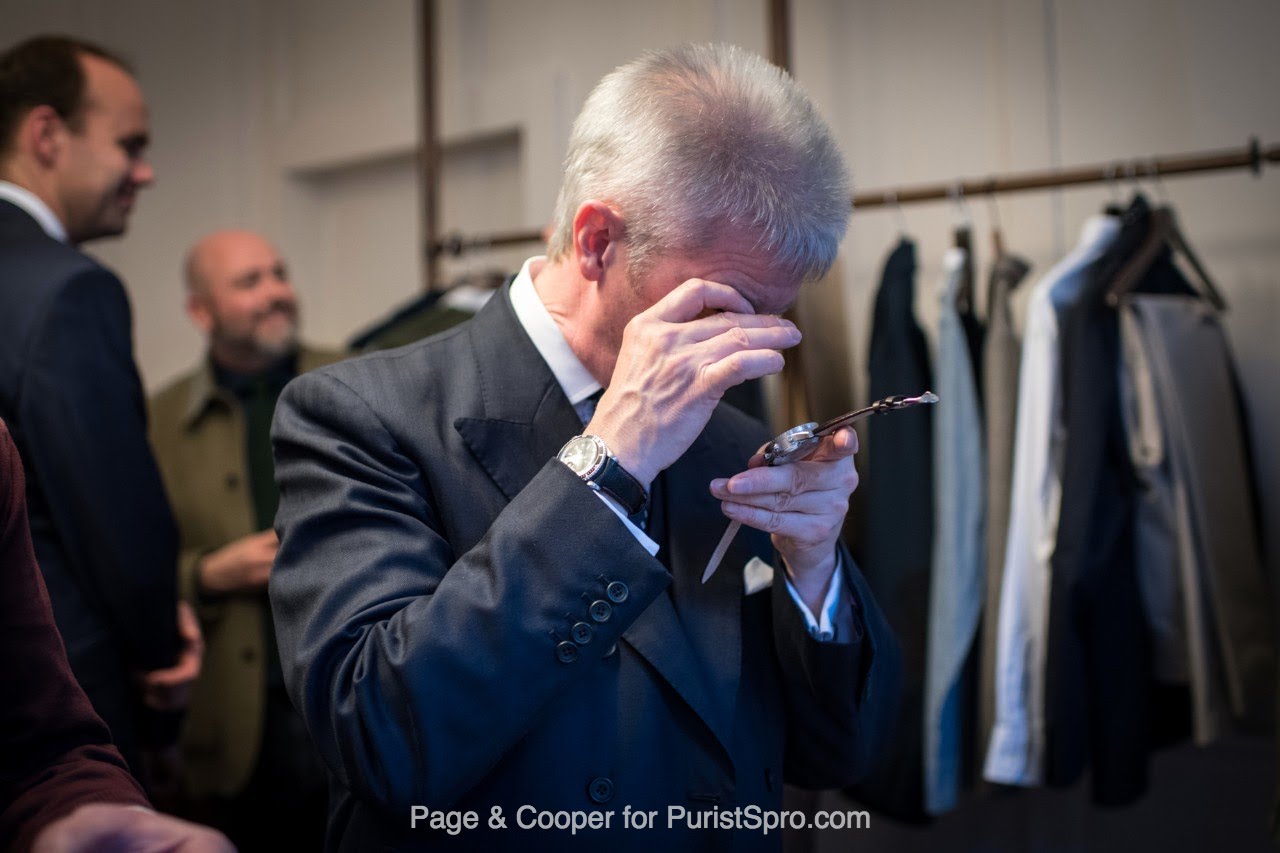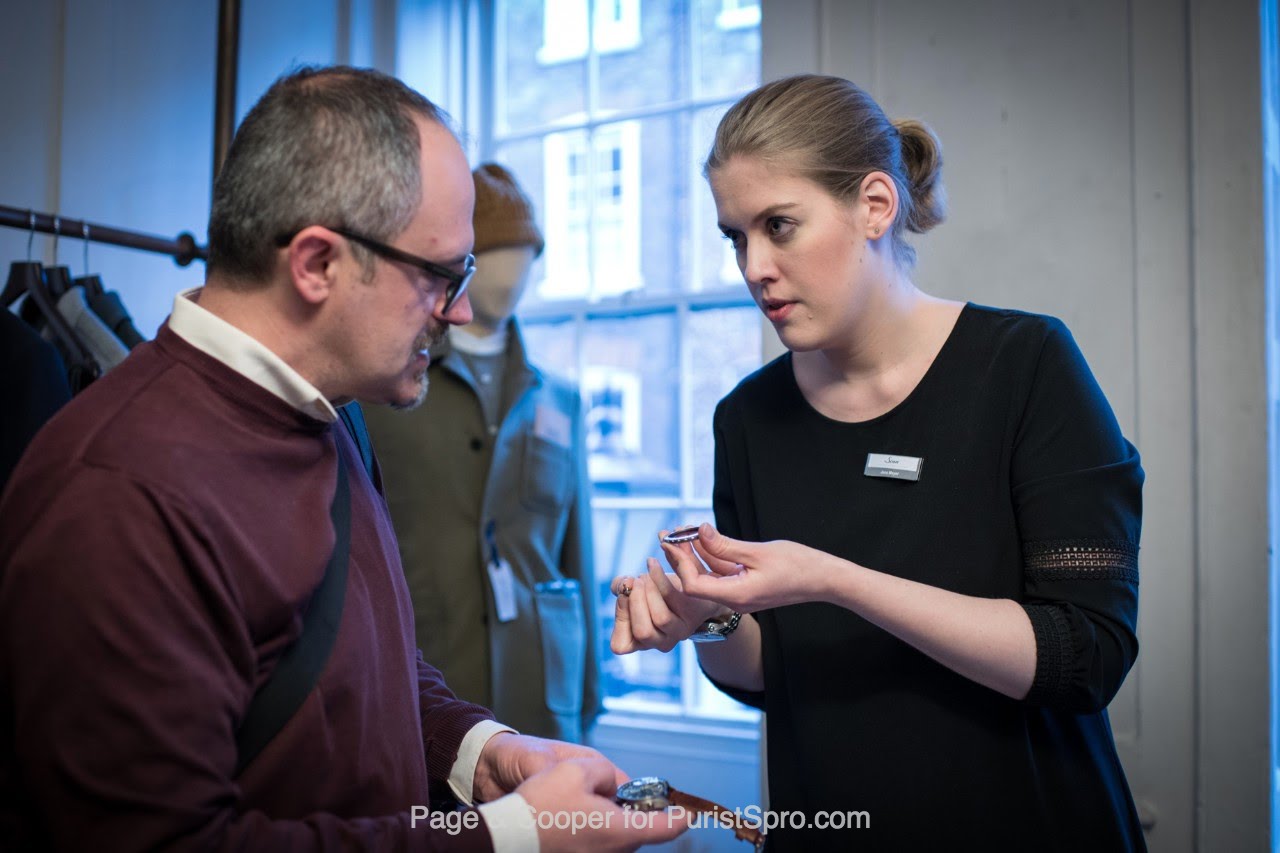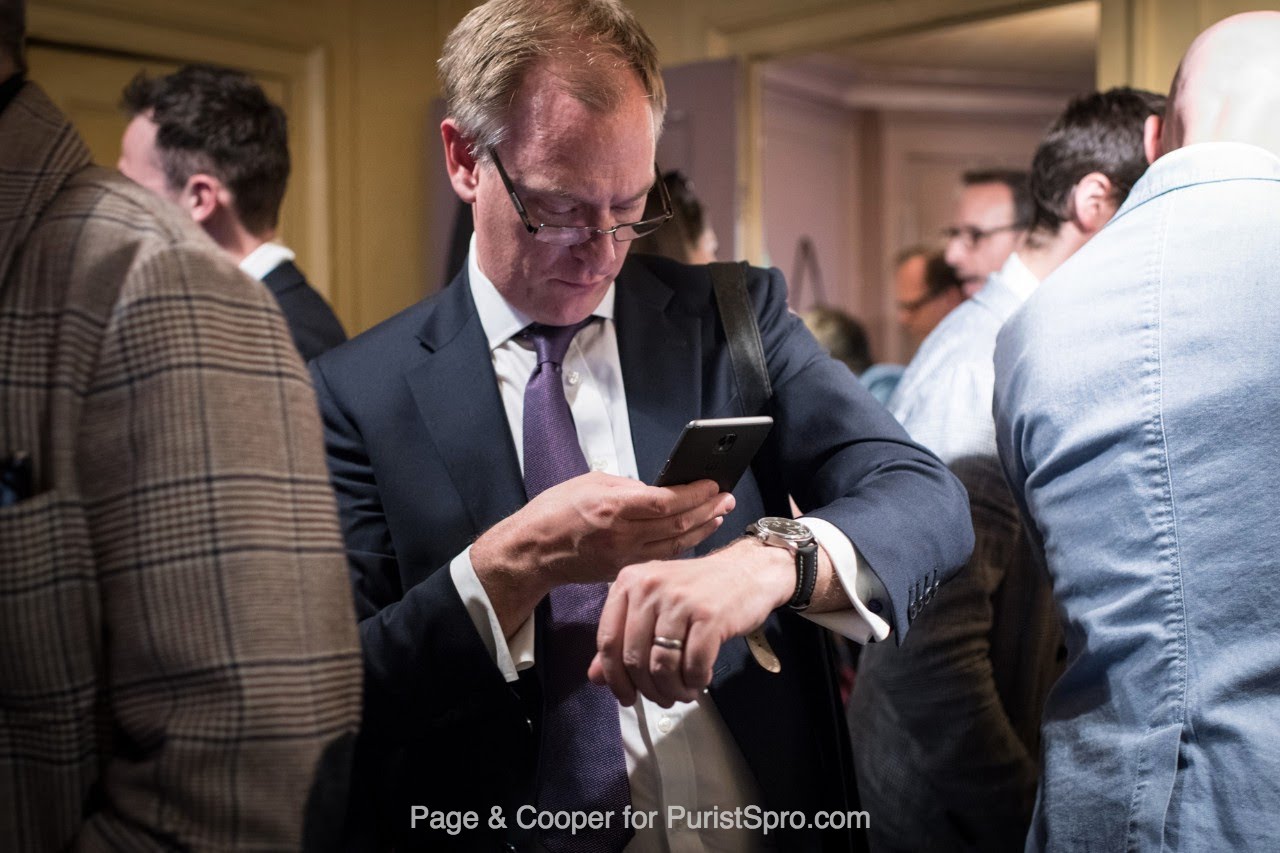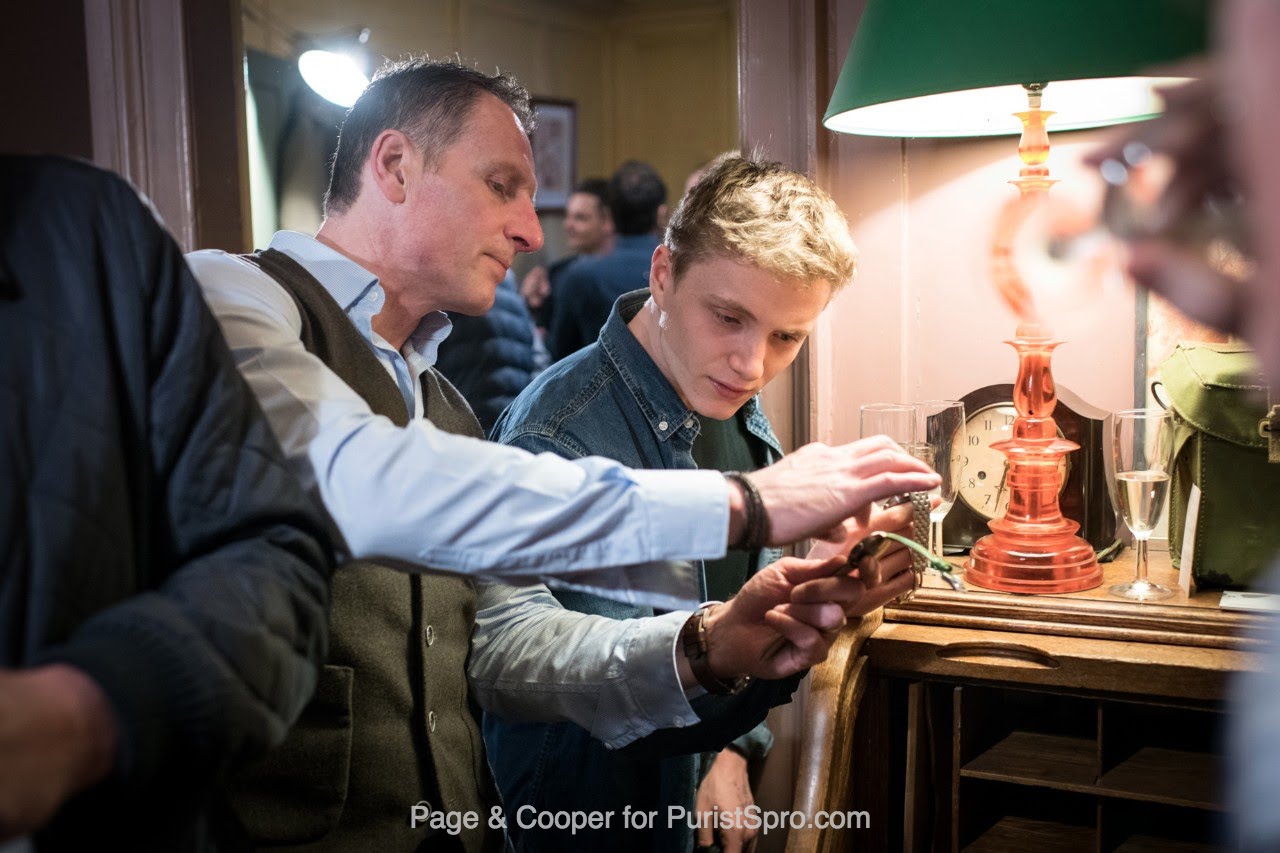 The idea behind Independents' Day was for it to serve as an intimate meeting point for watchmakers and watch lovers: close to the people, the watches test-riding on the wrists. Quite a number of more and lesser known brands exhibited - in alphabetic order:
Chronoswiss:
Now under new ownership, and having recently relocated to Switzerland (Lucerne) to make sense of their name, Chronoswiss, one of the pacemakers in the resurrection of the Swiss watchmaking industry, has modernised their formerly pronounced classic appearance. One key parameter is that dials are decidedly more 3D now, with sculptured bezel rings and (partly) exposed gear work. In the course of this, the guillochage on the dials, a characteristic of the brand, has greatly benefited from the acquisition of a rose engine: its bolder, deeper, with more playful variety in the grooves.
A good example for their new approach is the
Flying Regulator Open Gear,
which does exactly that - showcasing parts of the regulator gear train. The watch is limited to 35 pieces to celebrate the 35th anniversary of the brand.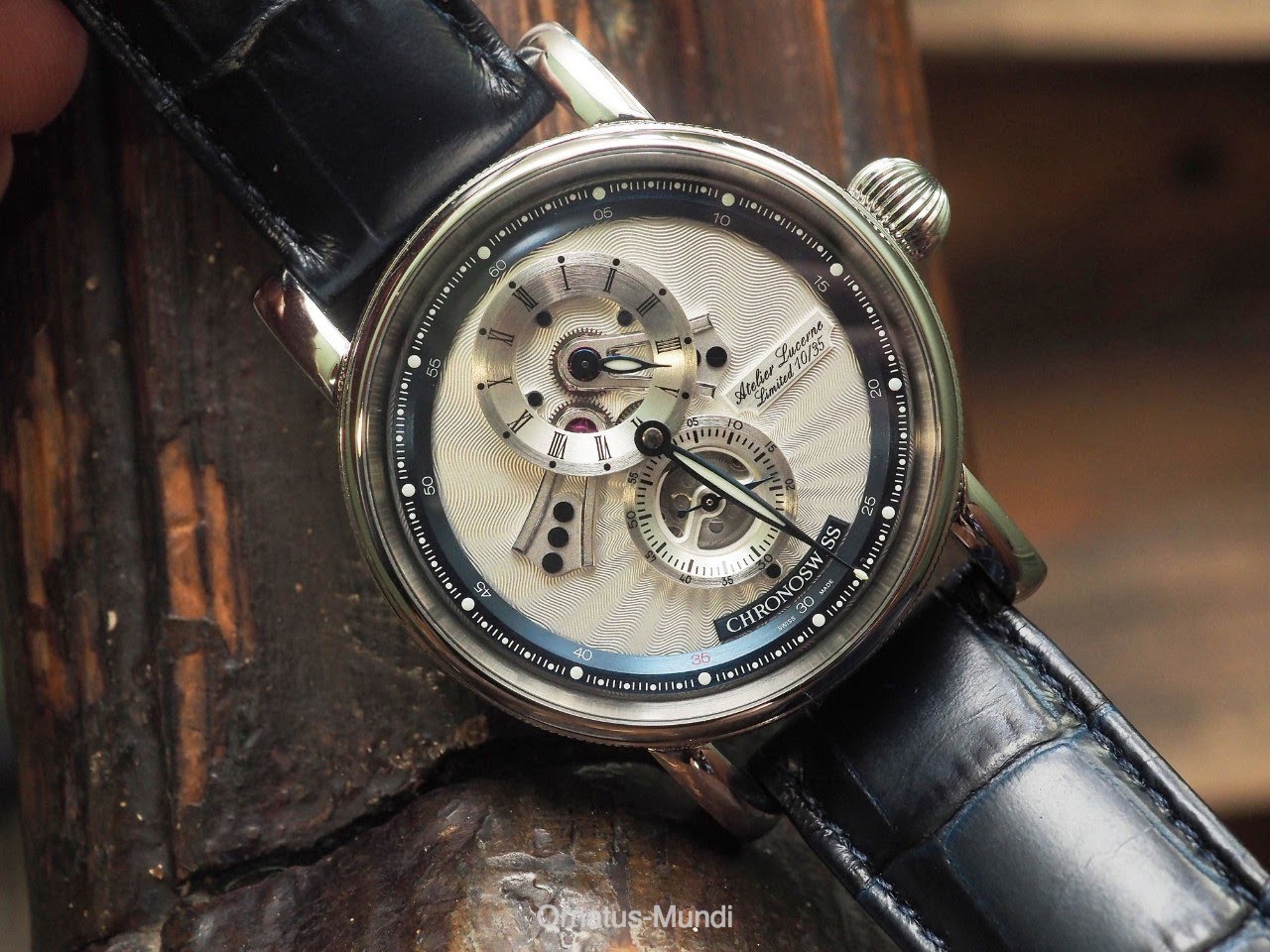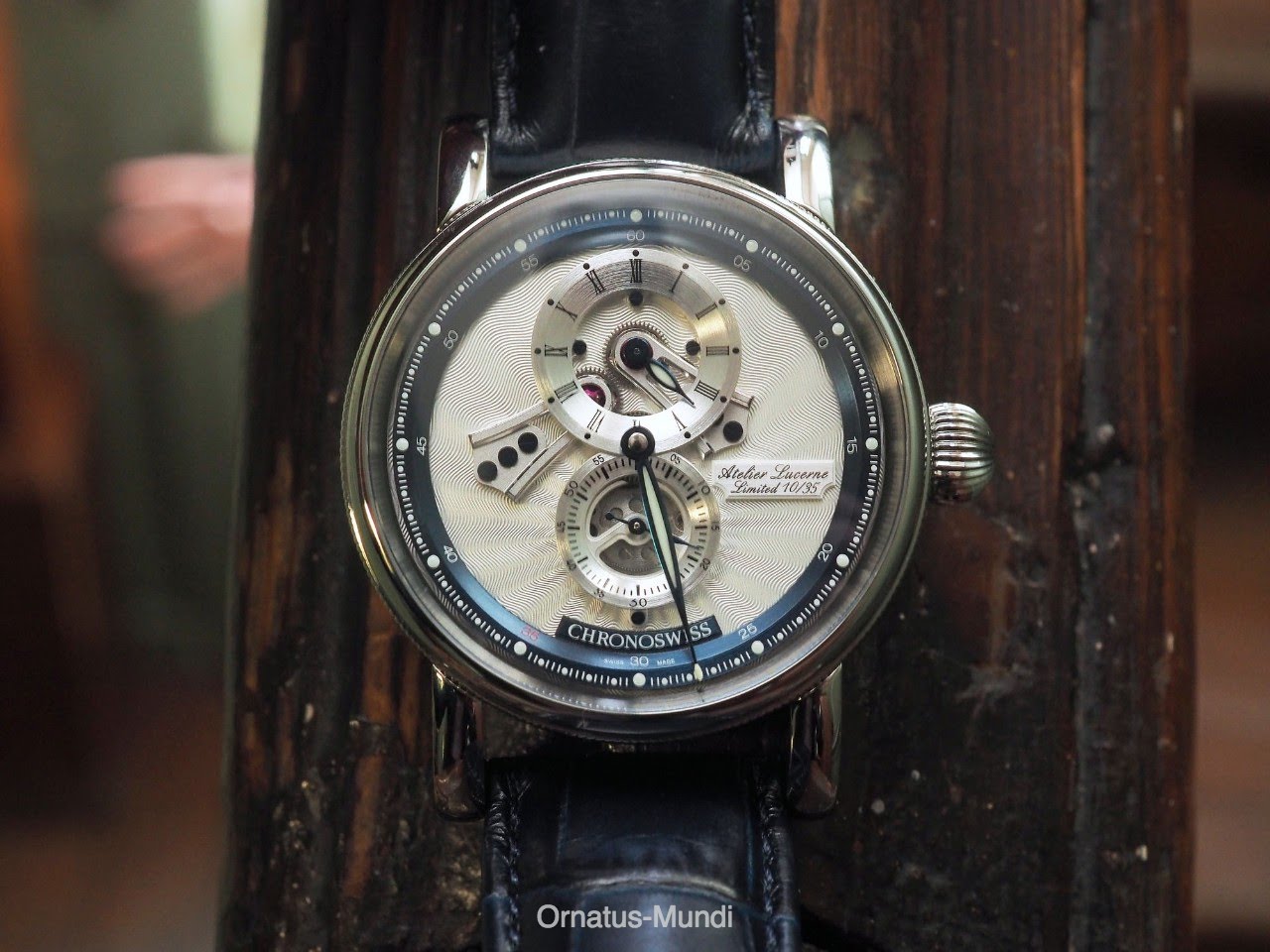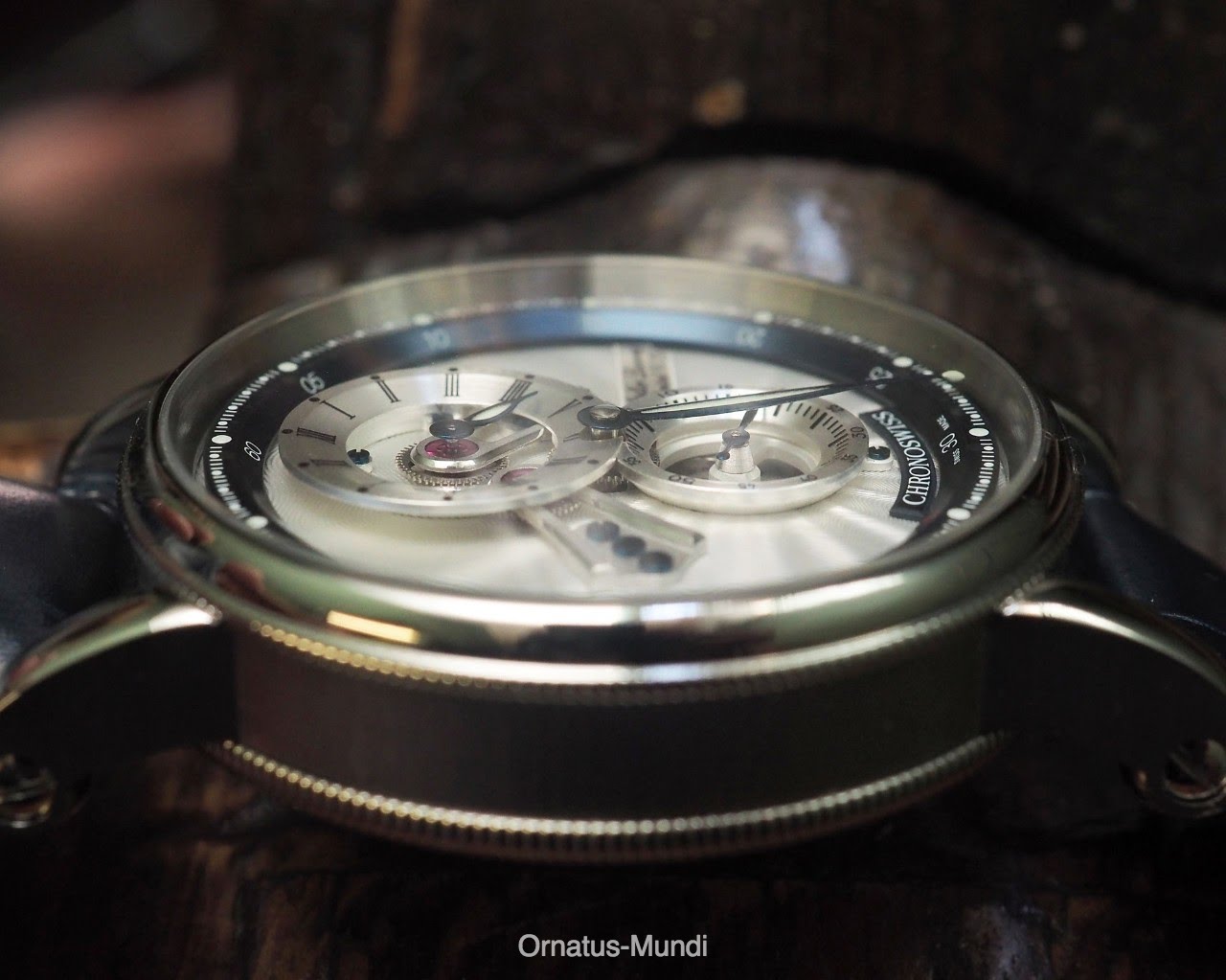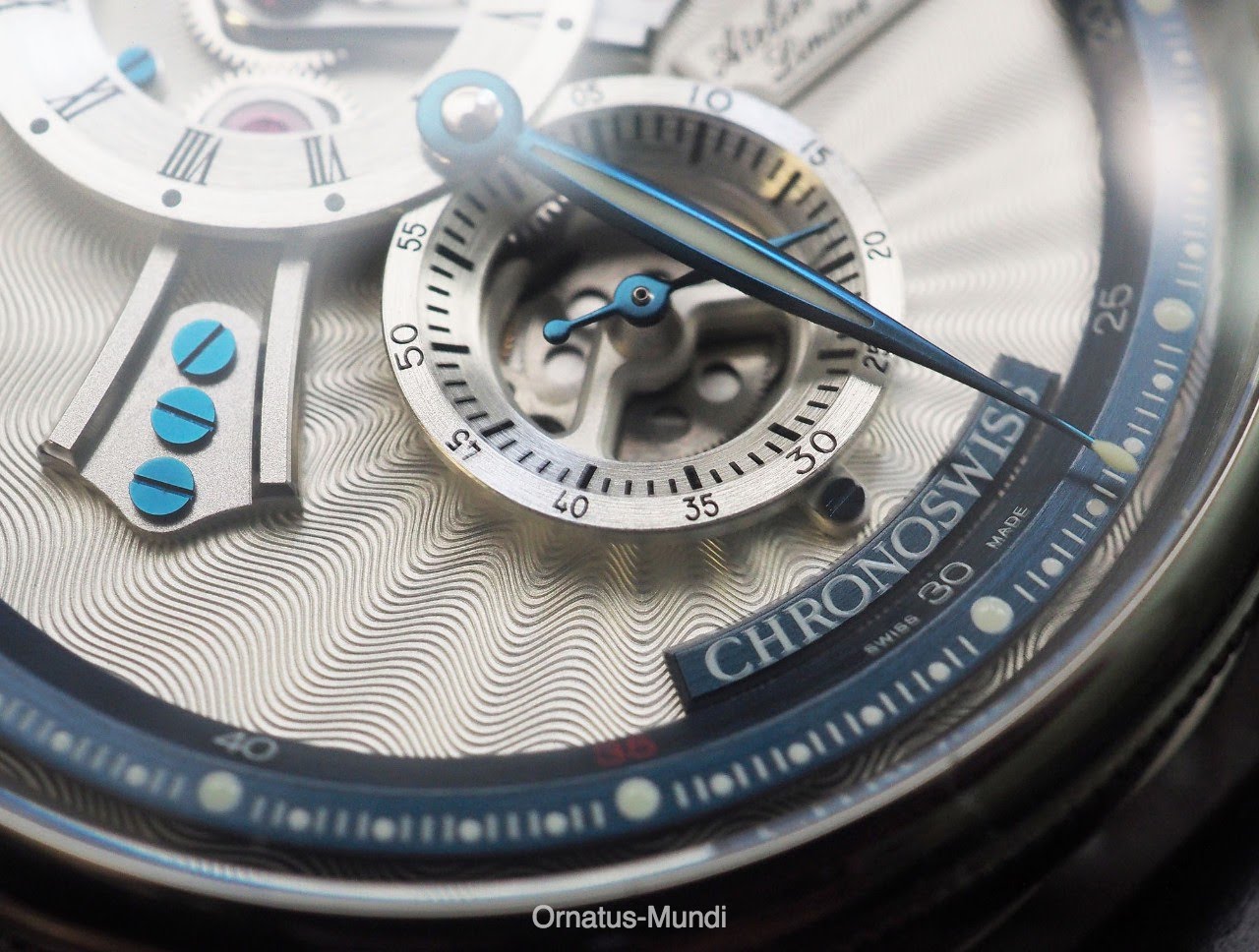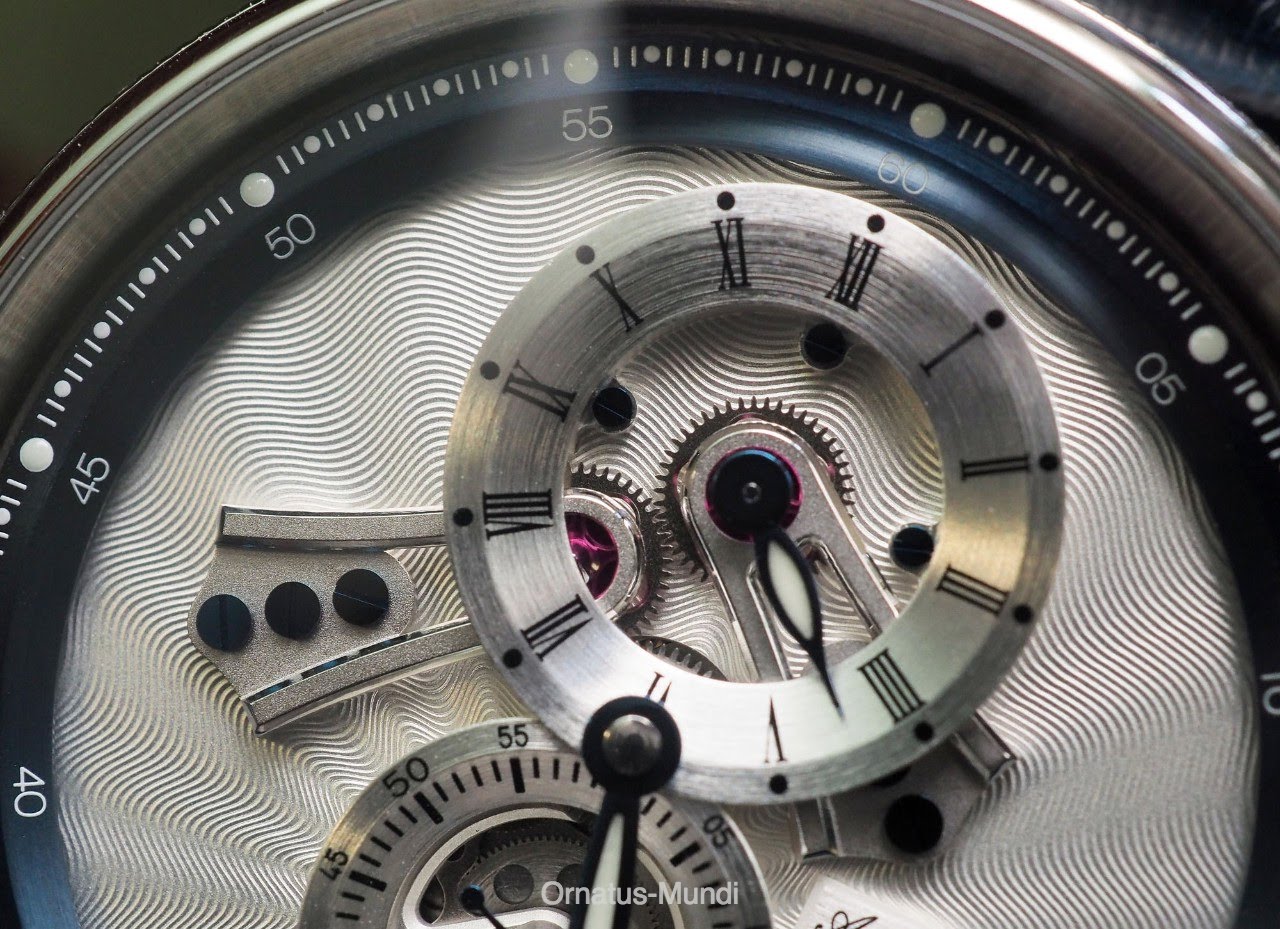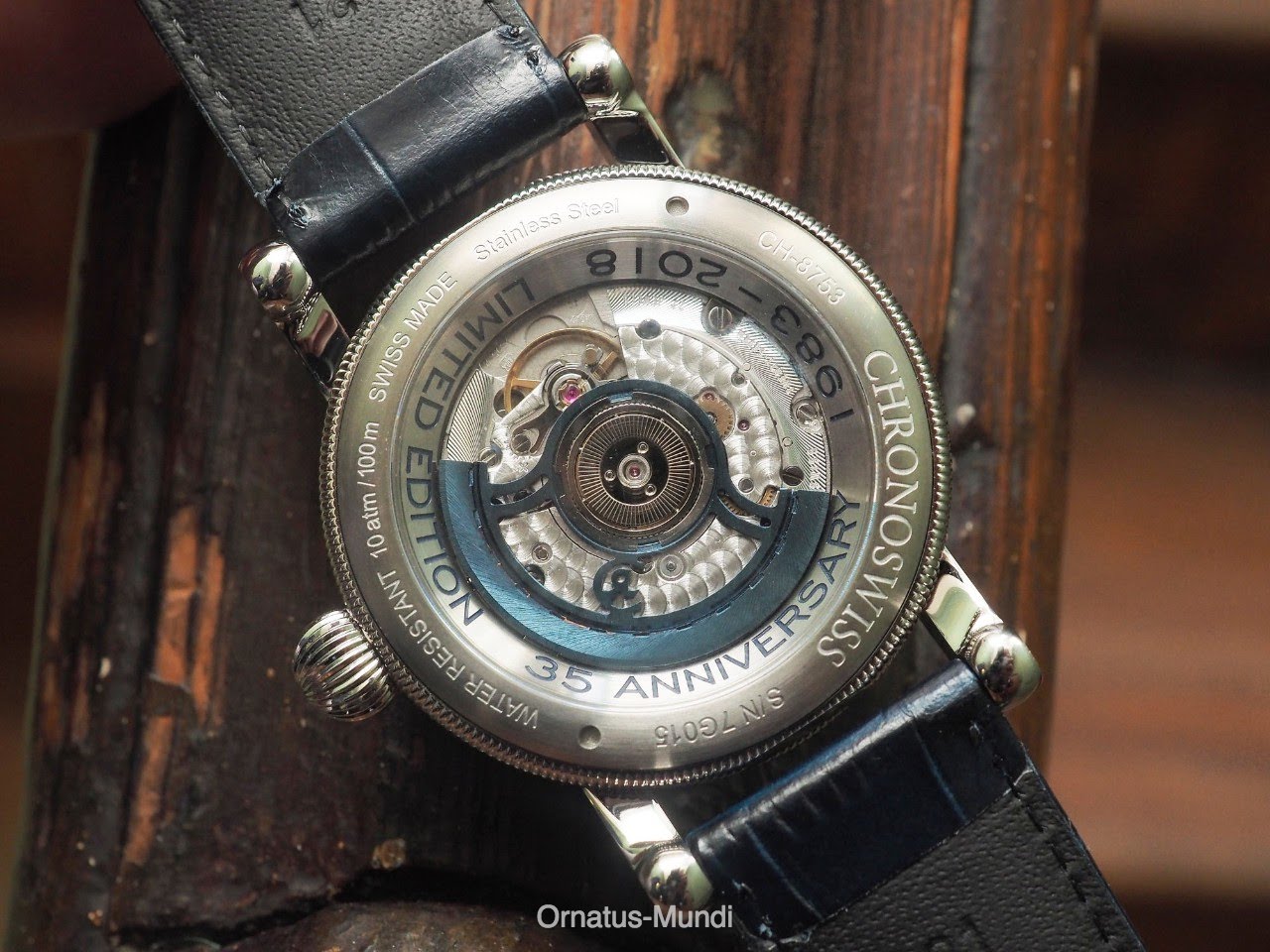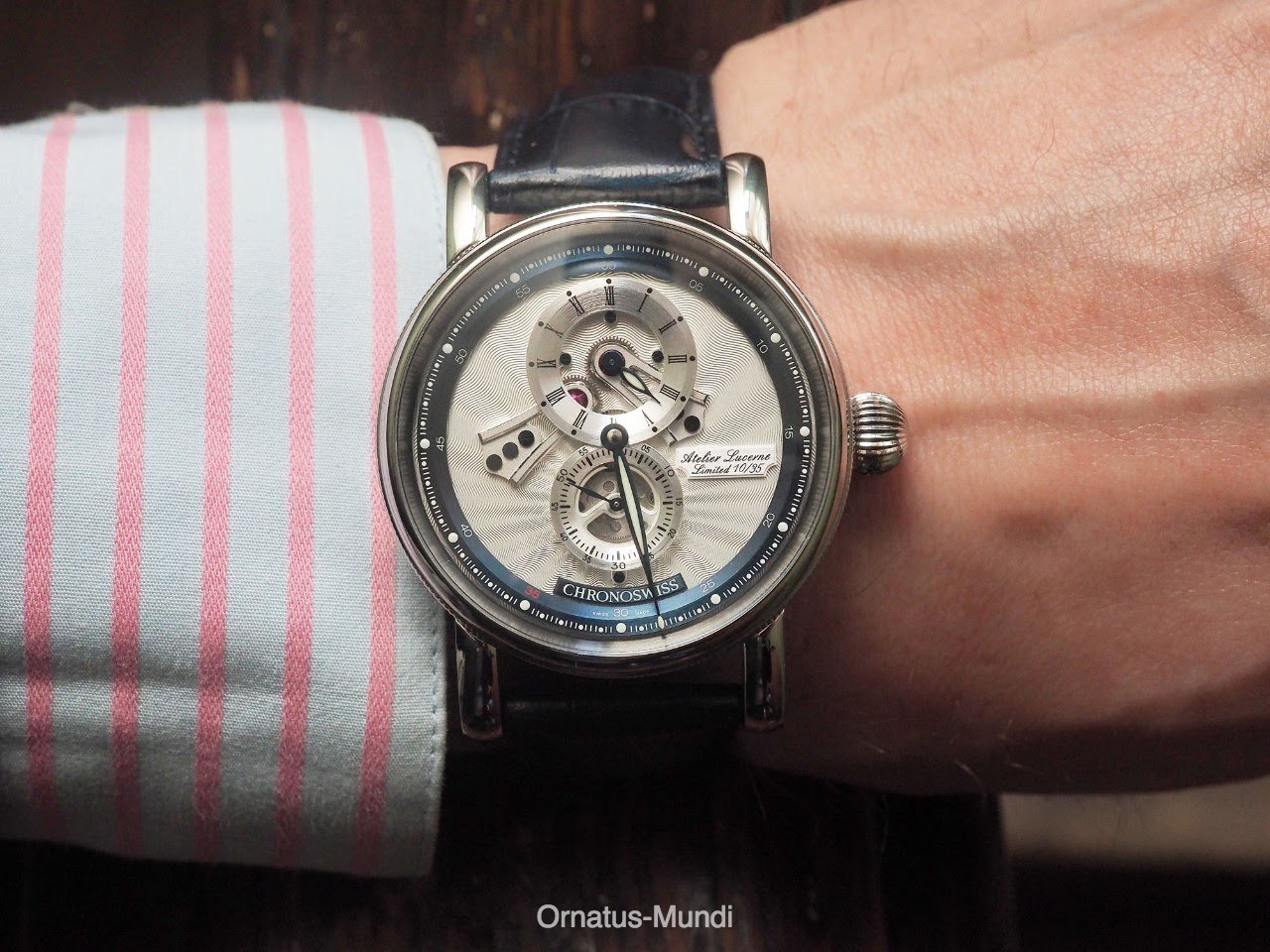 Chronoswiss now also offers a rather wild range of colour choices, not for me, this is too much in my eyes. But I can easily think of a young clientele, which might be too easily reminded of their parents' watches otherwise…
Dodane 1857:
Formerly a manufacturer with military connection, as Dodane was one of the select few who were commissioned by the French government to procure the famous Type 20 and Type 21 military chronographs for the air forces, along with illustrious (Breguet ) and less illustrious ones (Auricoste). Dodane eventually vanished in 1994, like most the French watch industry, but has recently been reestablished by Laurent and Cédric Dodane, the fifth generation of the Dodane family, carrying on the brand's tradition of producing military timepieces, for both the wrist and for the dashboard.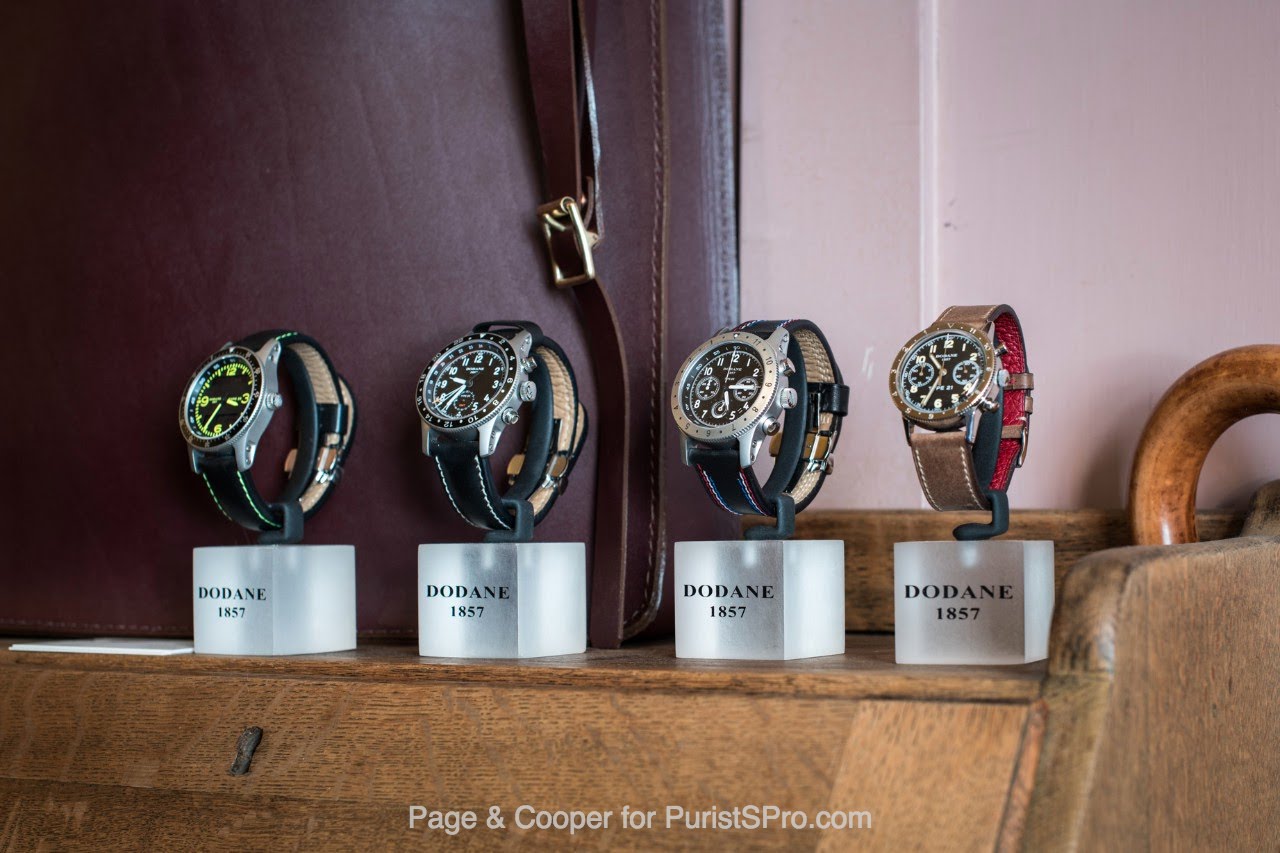 The Dodane TYPE 23 is an automatic pilot's chronograph, which continues the famous type 20/21 line. Despite its diameter of 42.5 mm, it wears incredibly compact (albeit a bit thick):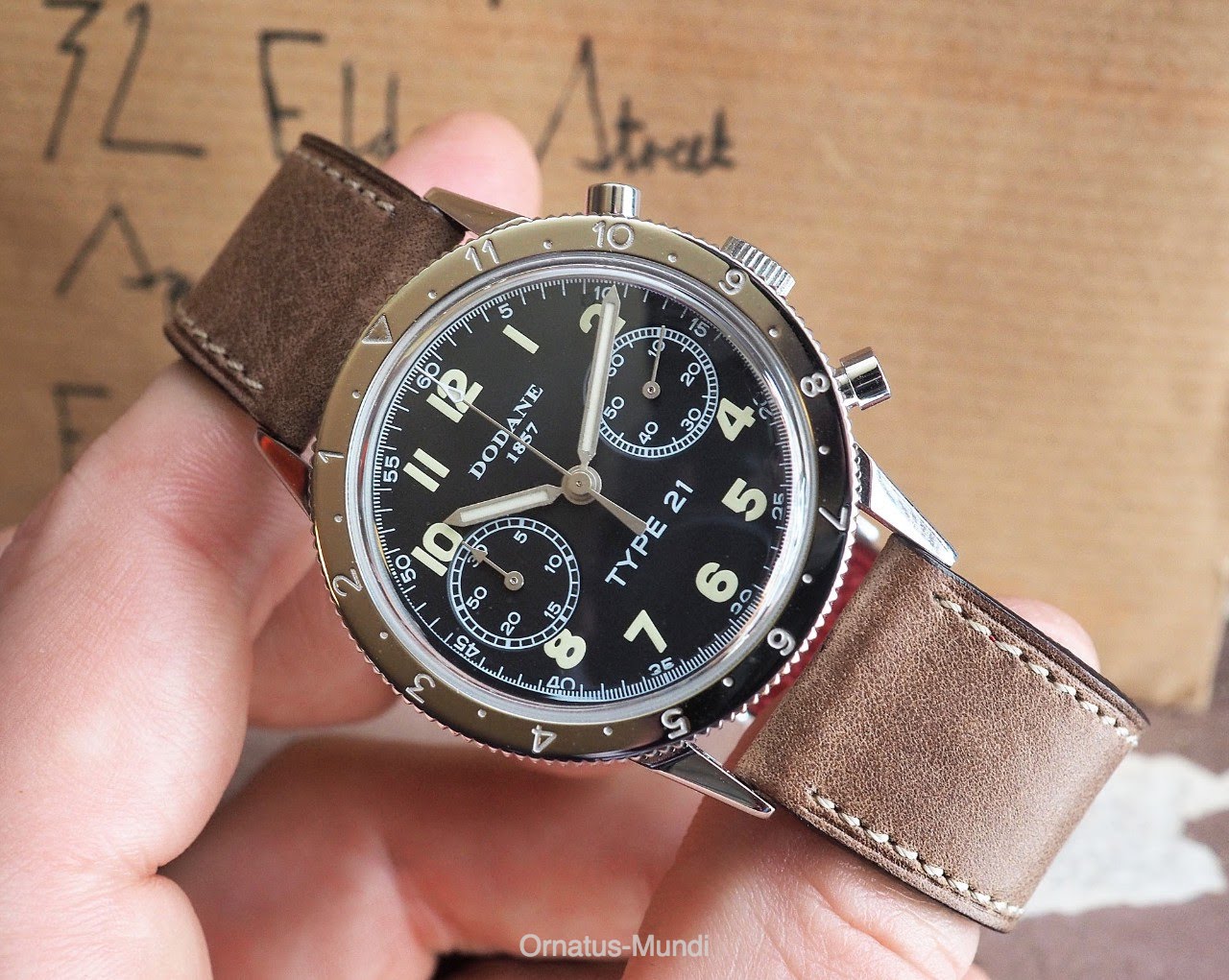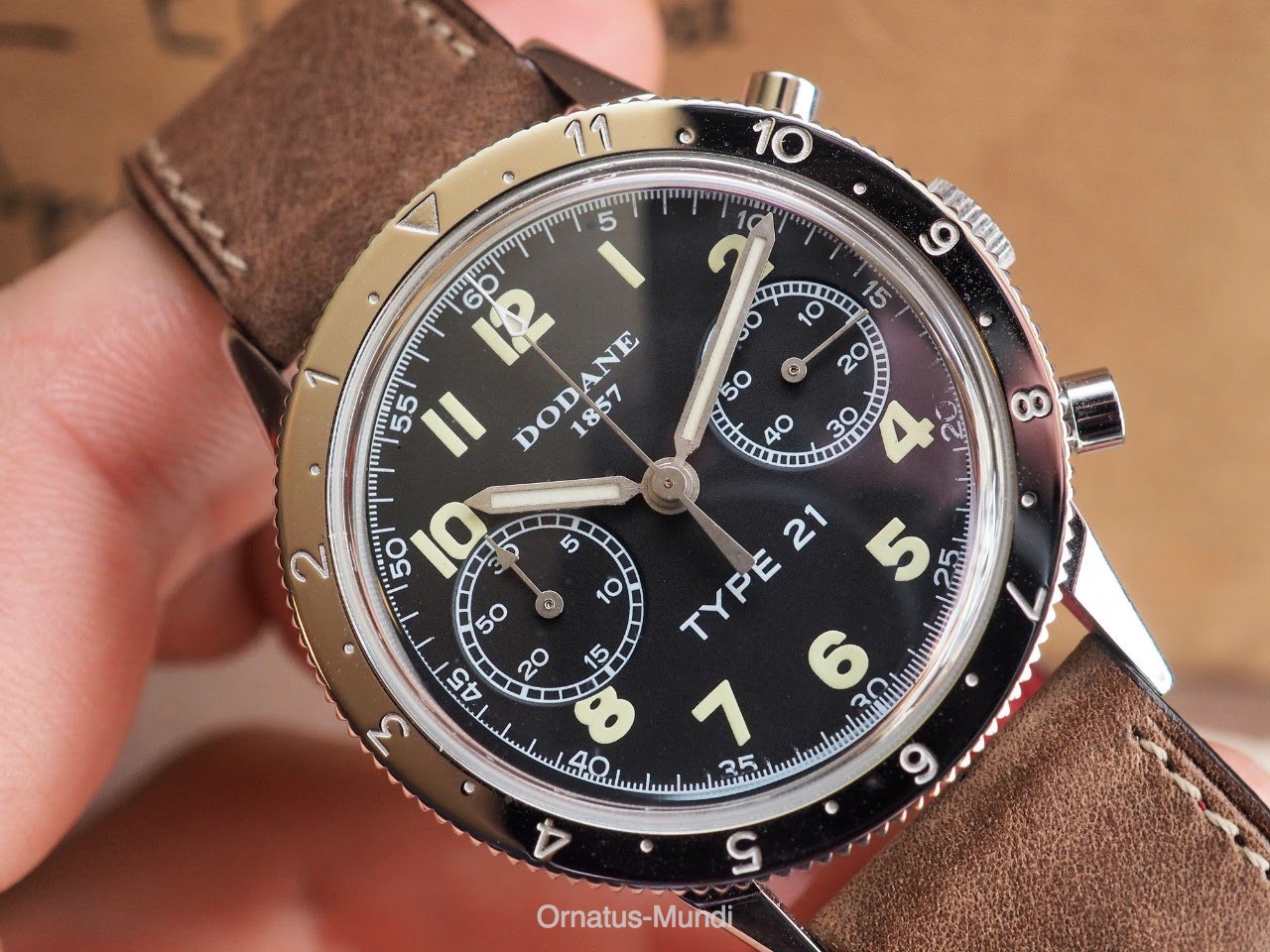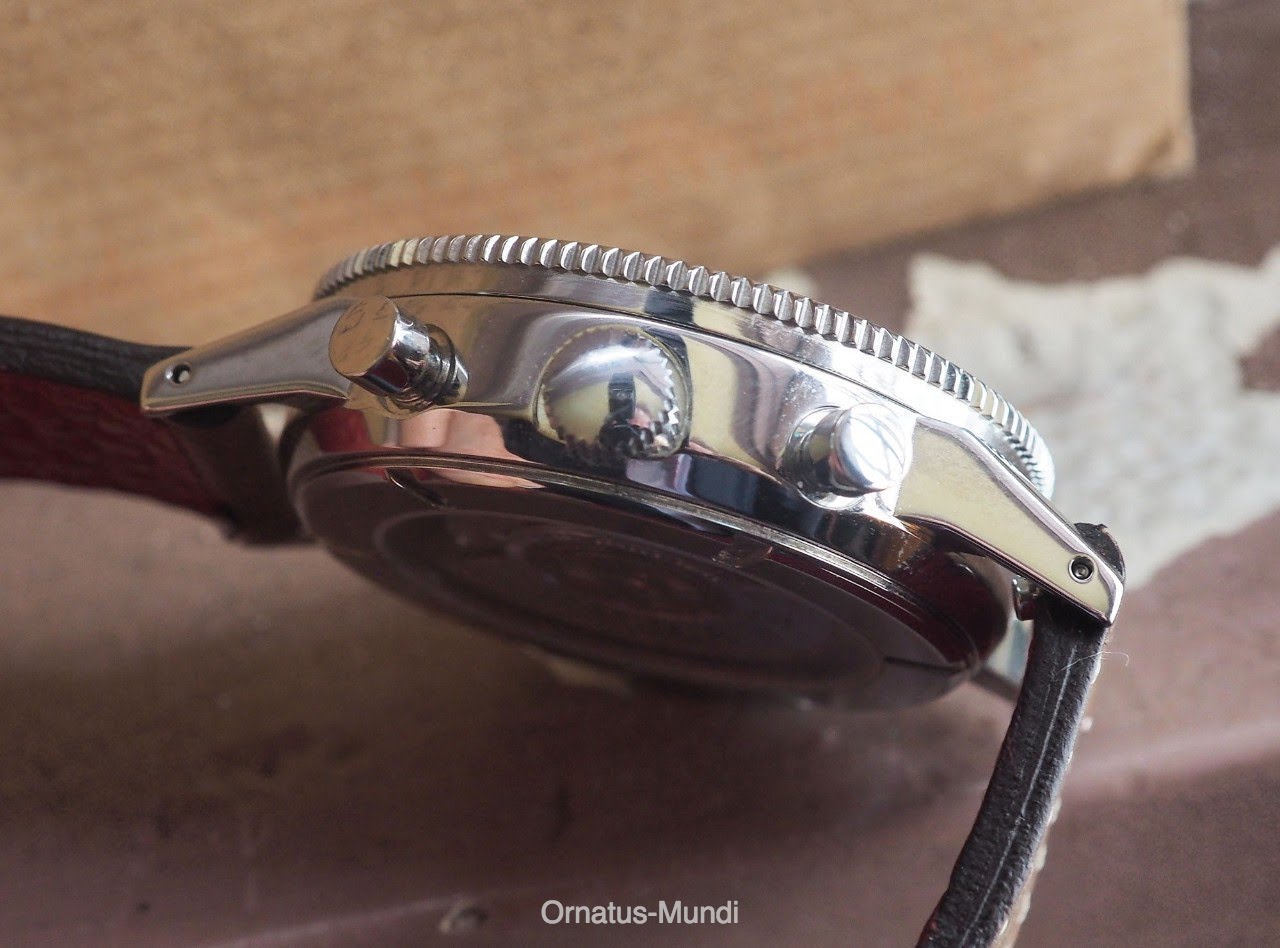 The watch is equipped with the Dubois-Depraz movements 2030 or 42030 (Flyback version as option), respectively, which are themselves driven by an ETA 2892, and can be chronometer certified by the French National Observatory of Time Measurement in Besançon.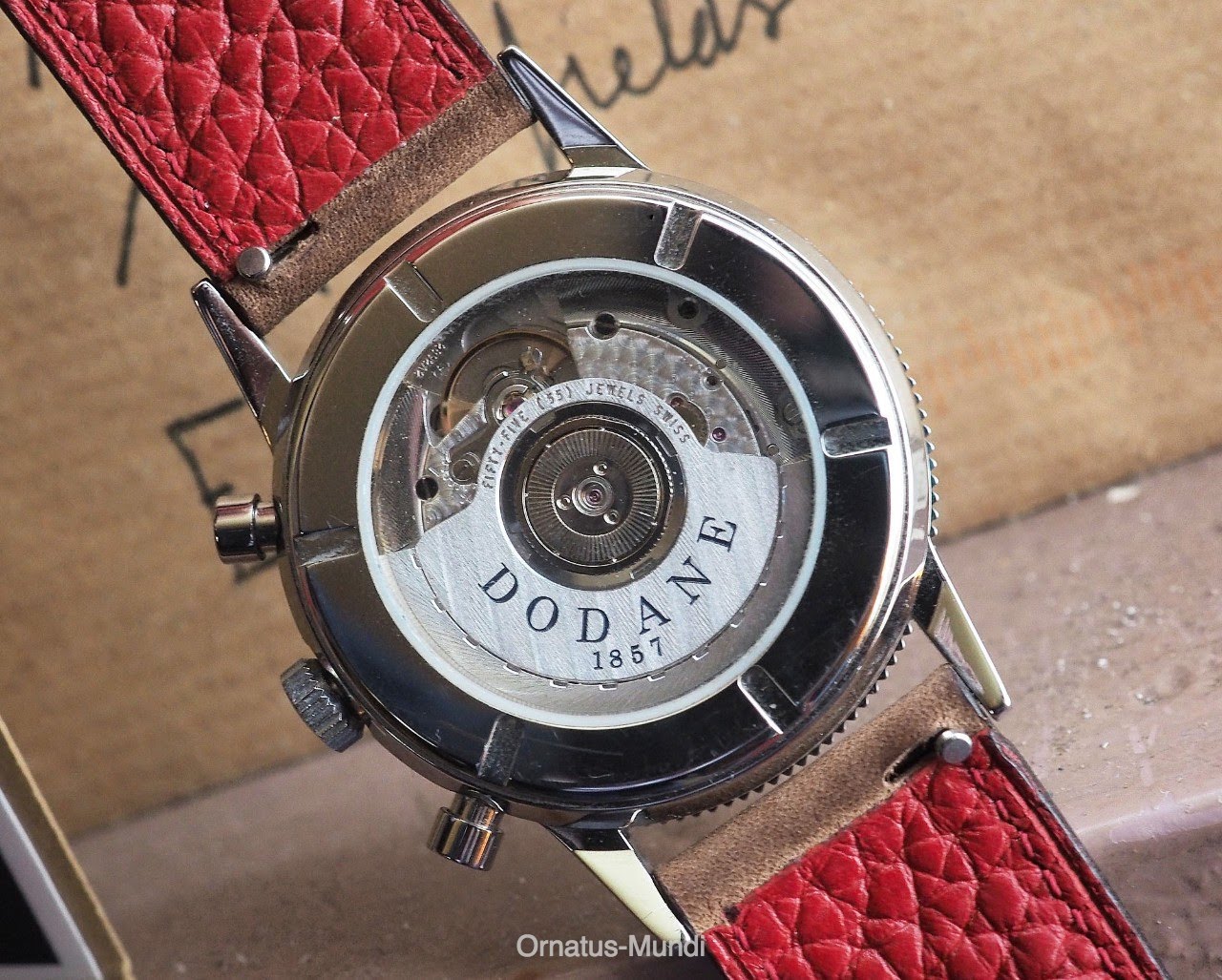 Overall a nice hommage, but of course this lacks any innovation. Also, I think the quality of execution in the details needs attention.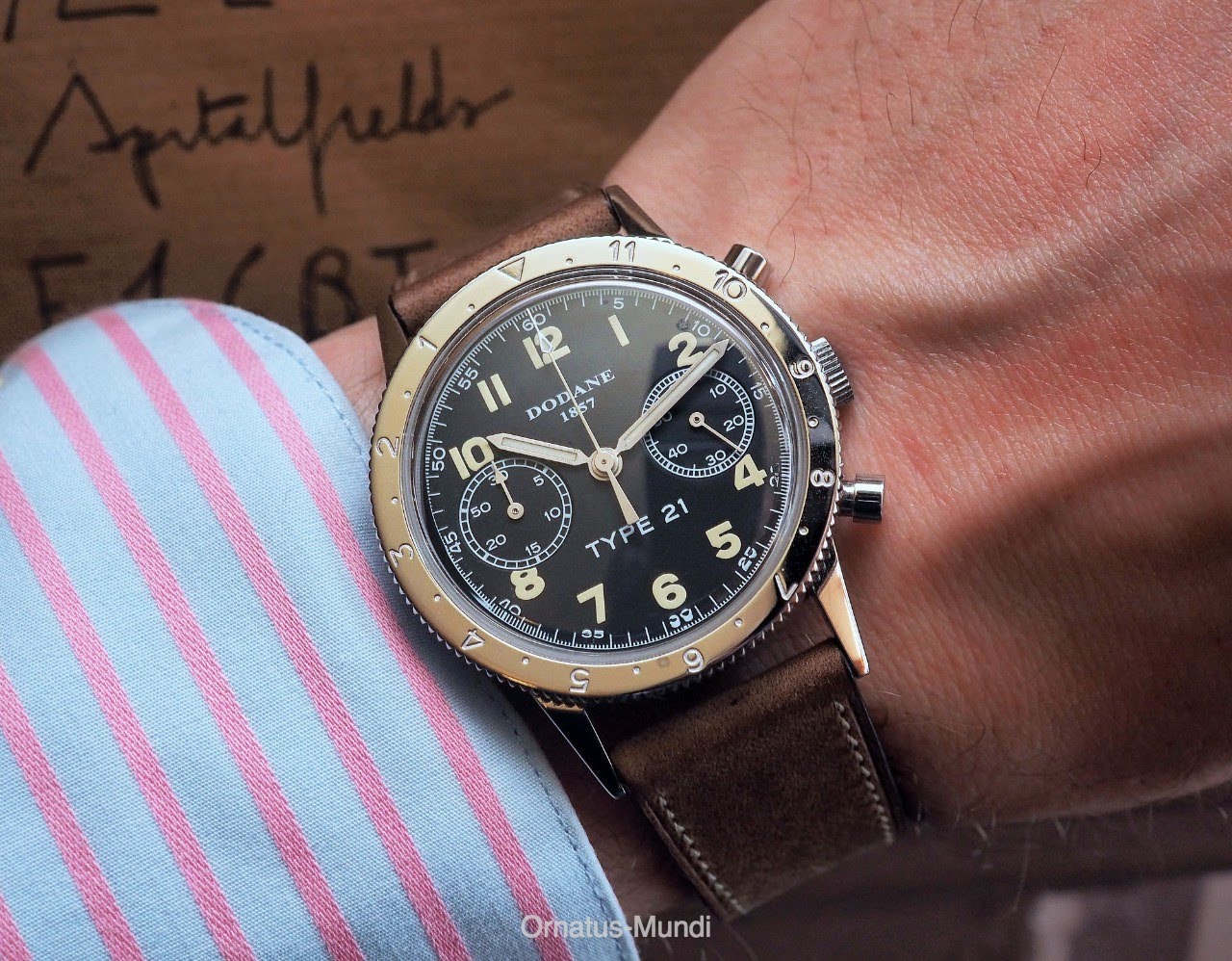 Laco
(presenting a limited Page & Cooper exclusive edition):
Laco is known to the aficionados of tool watches for their no-nonsense time instruments, pilots pieces in particular. The brand went through a shaky history in the early 2000s, but seems to have stably reestablished itself as German watch producer, under new management and ownership, A typical example of their recent offerings is a simple handwound Flieger watch like this one (45mm, UNITAS movement):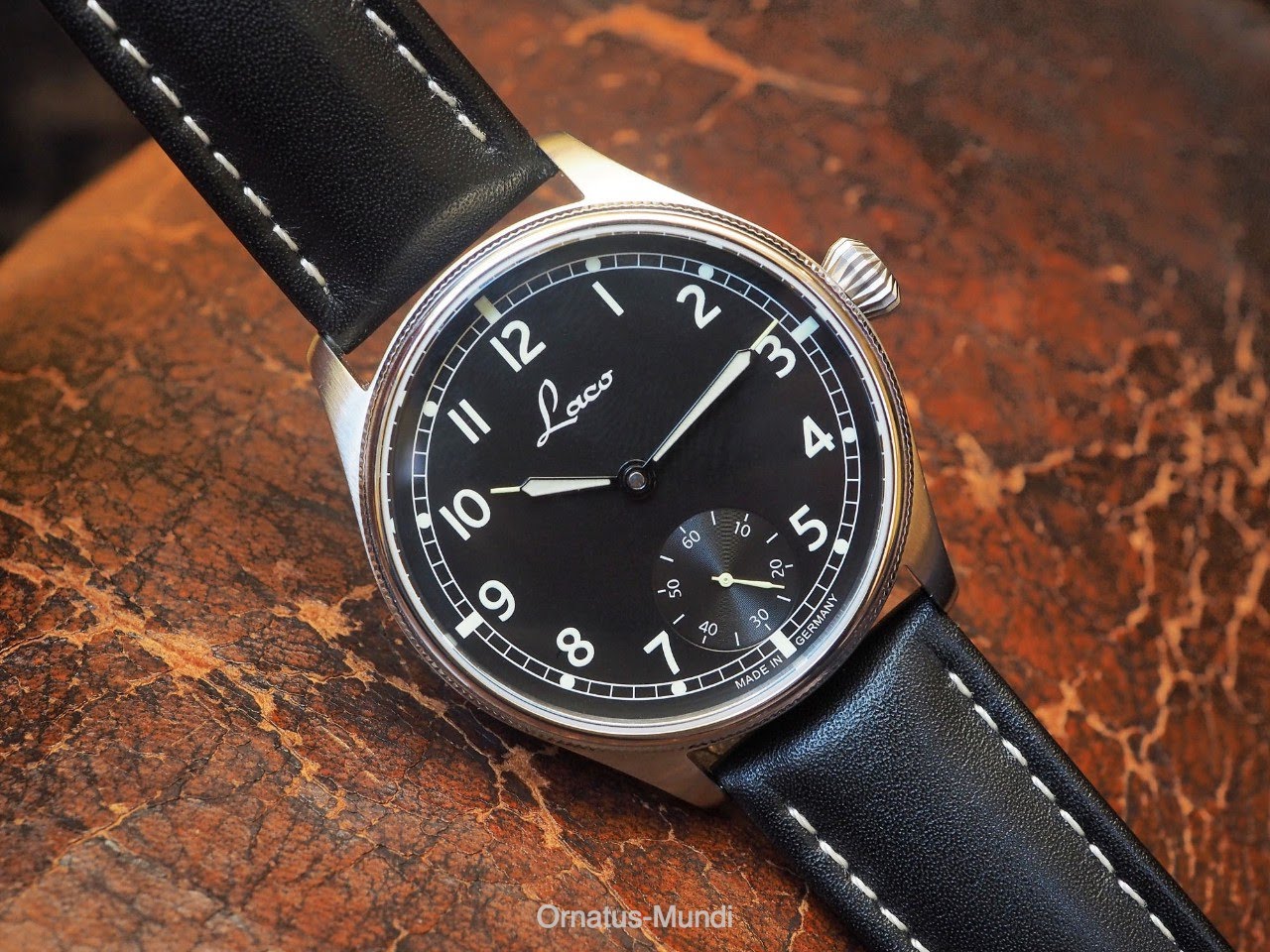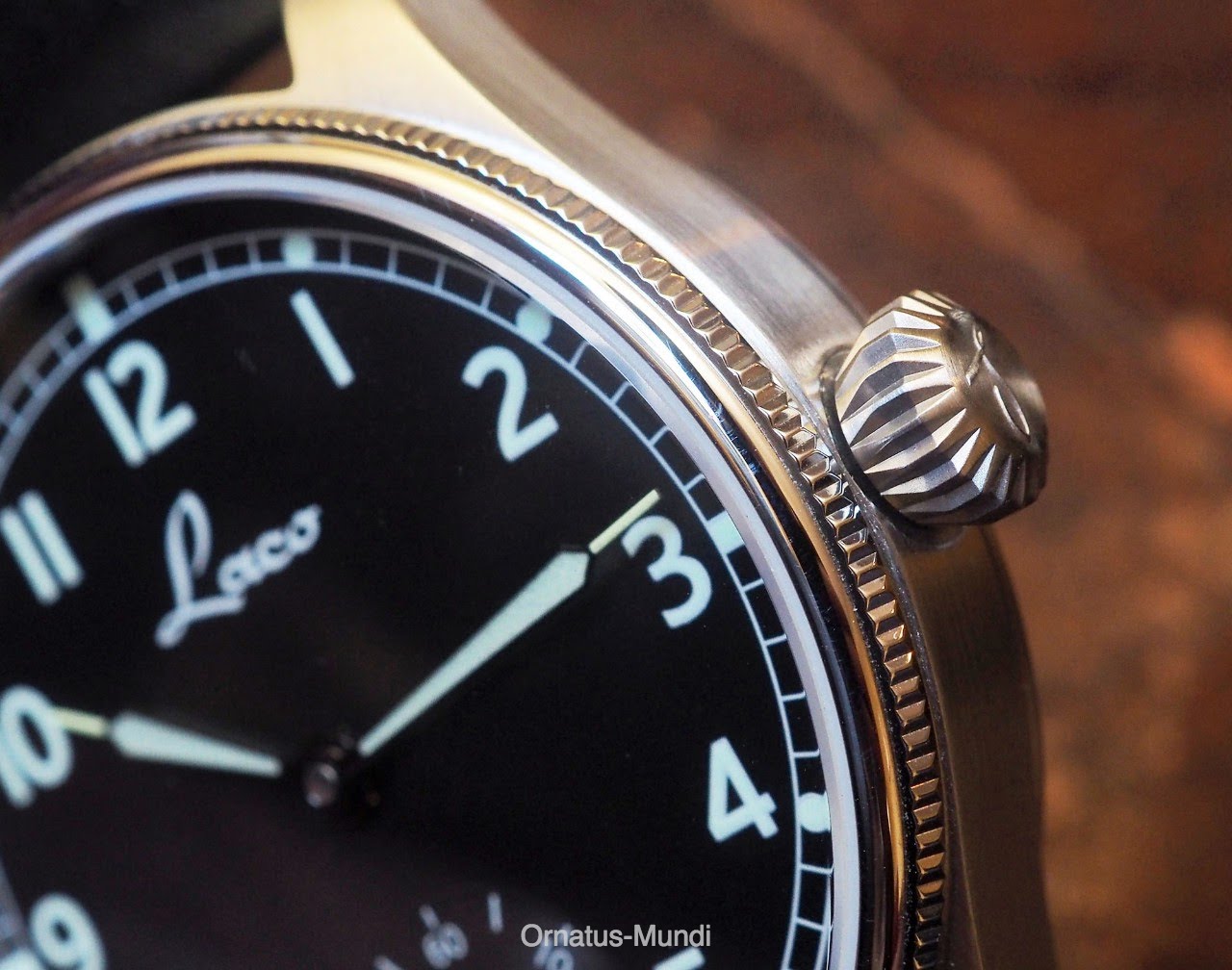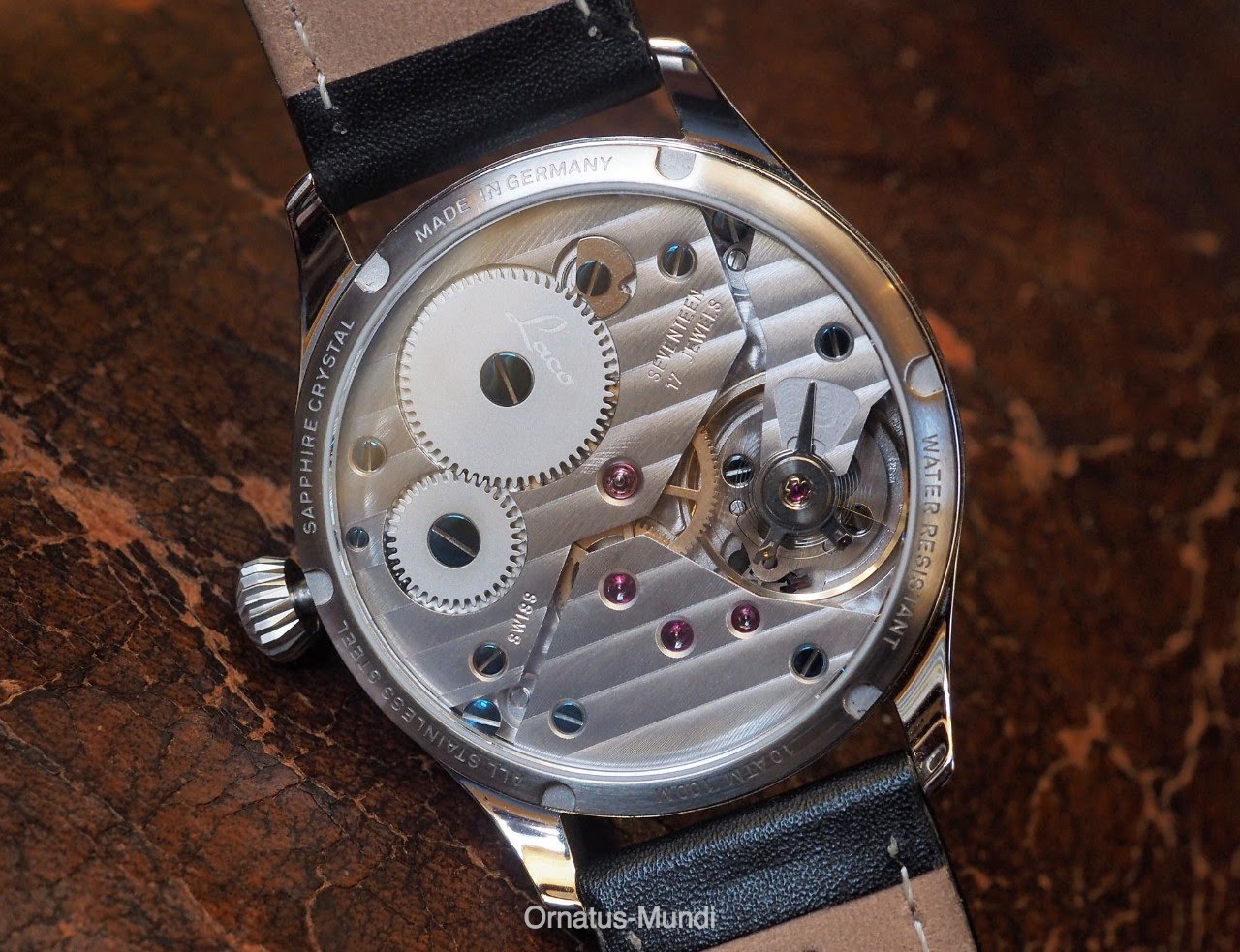 Especially for Page & Cooper, Laco has created a 25-piece limited edition of a patinised pilot's chronograph with a 44mm case which will be exclusively available there: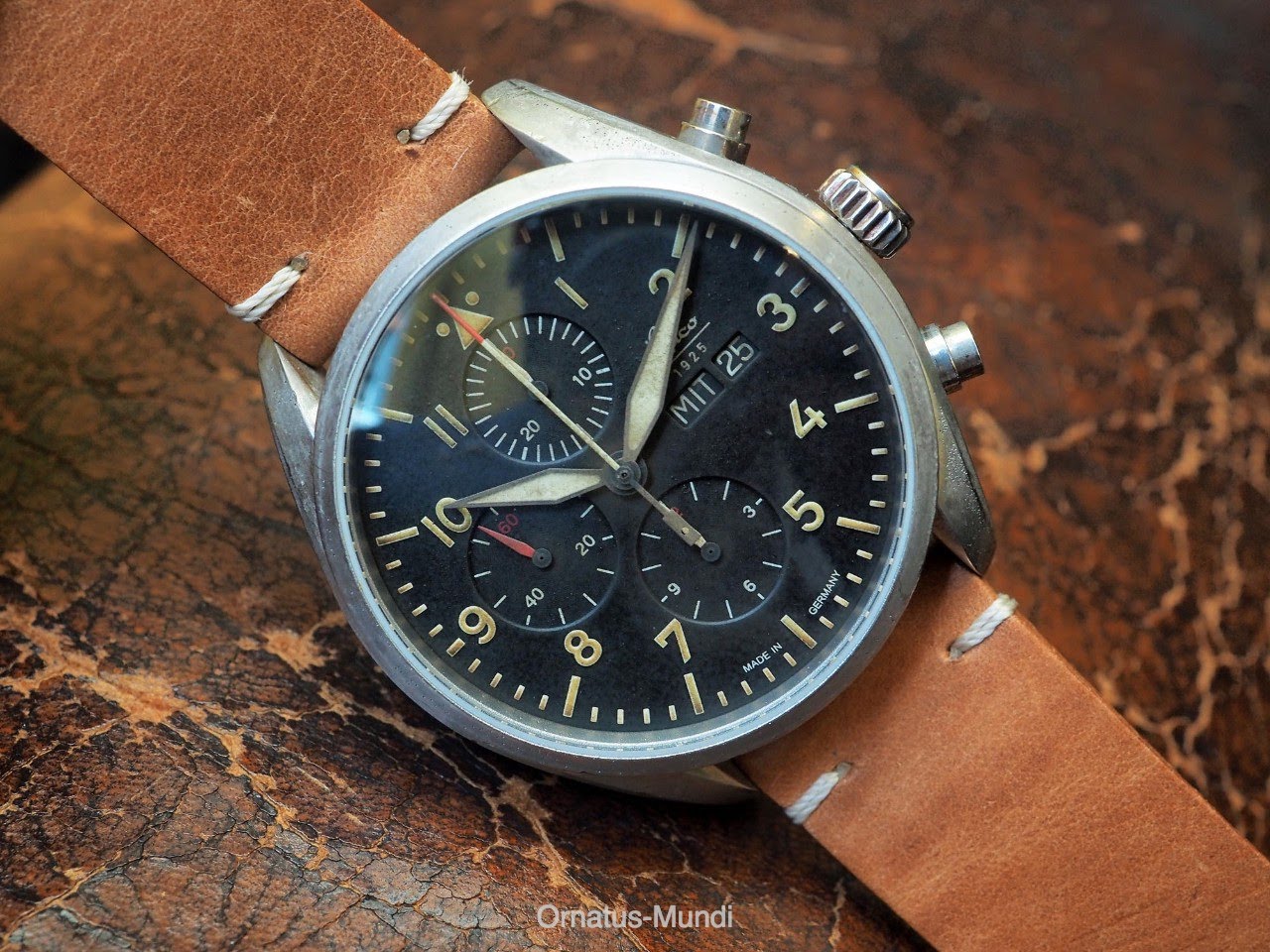 Every piece is individually patinised by Laco's craftspeople and therefore fairly unique, with the efforts going as deep as surface structure od the hands or aging of the date disks. Laco has to pay particularly attention to the working on the case, as the realisation of the vintage look should not compromise the 50m water resistance (note: the chronograph pushers need to fit tightly still, as well as the display back, to remain watertight).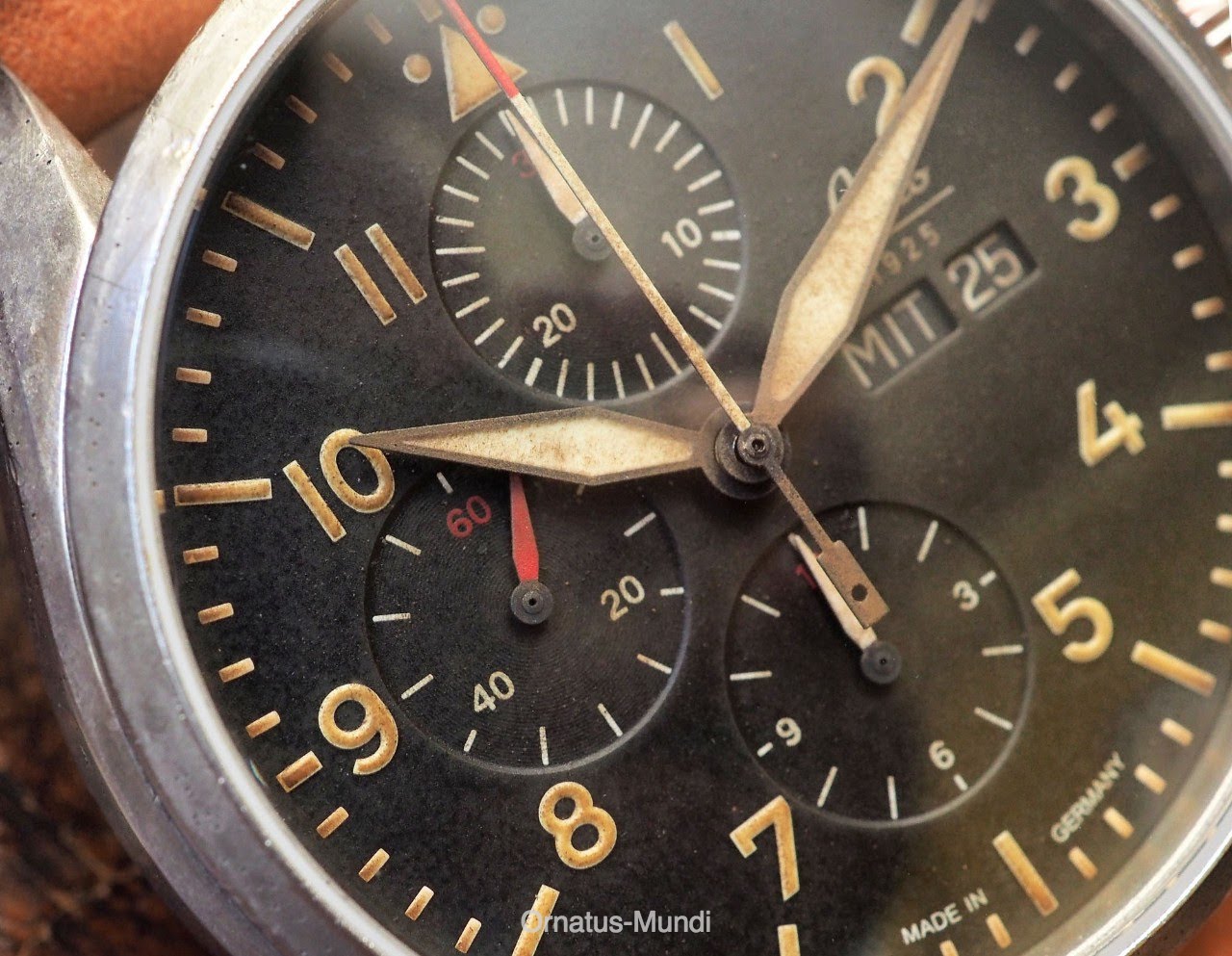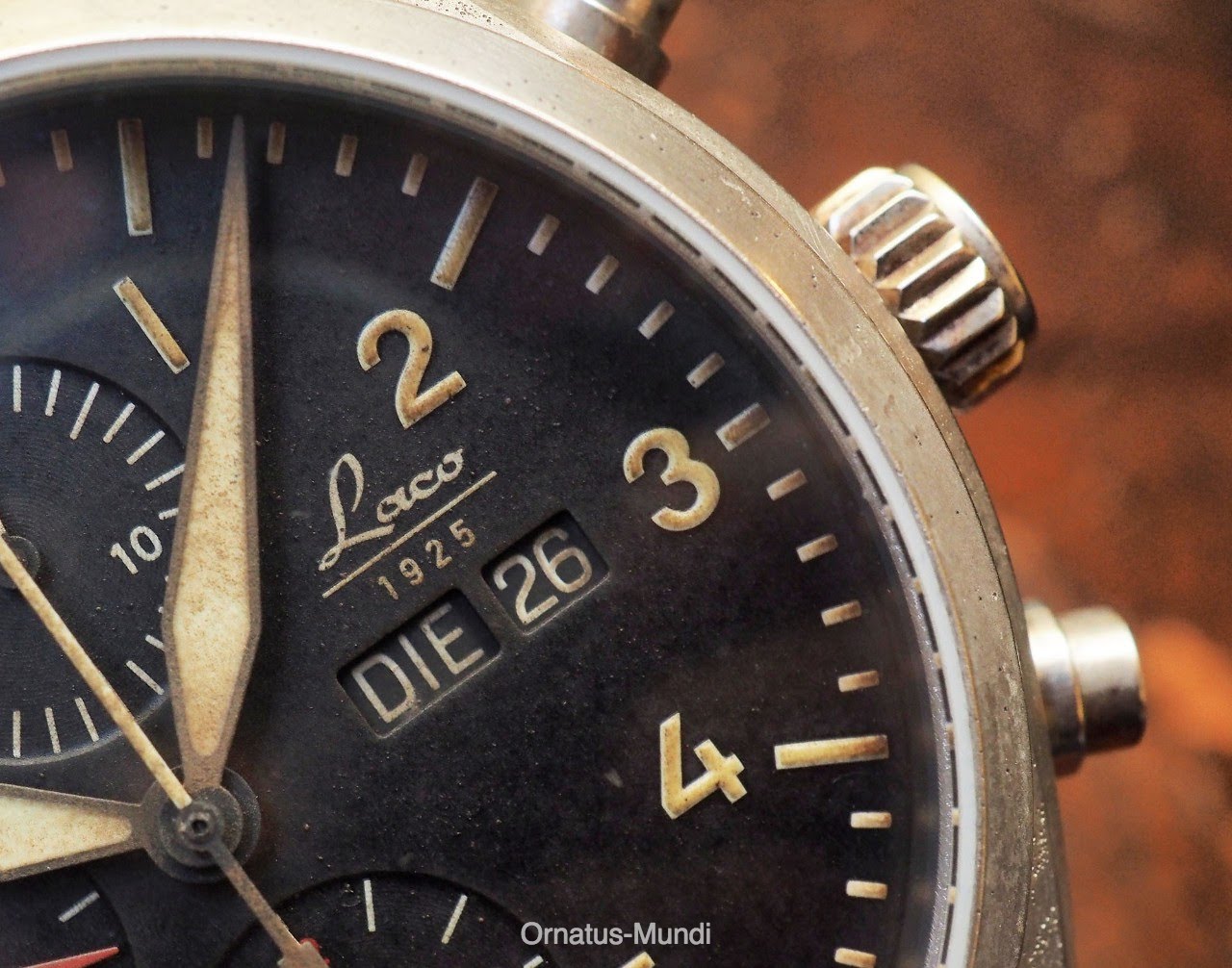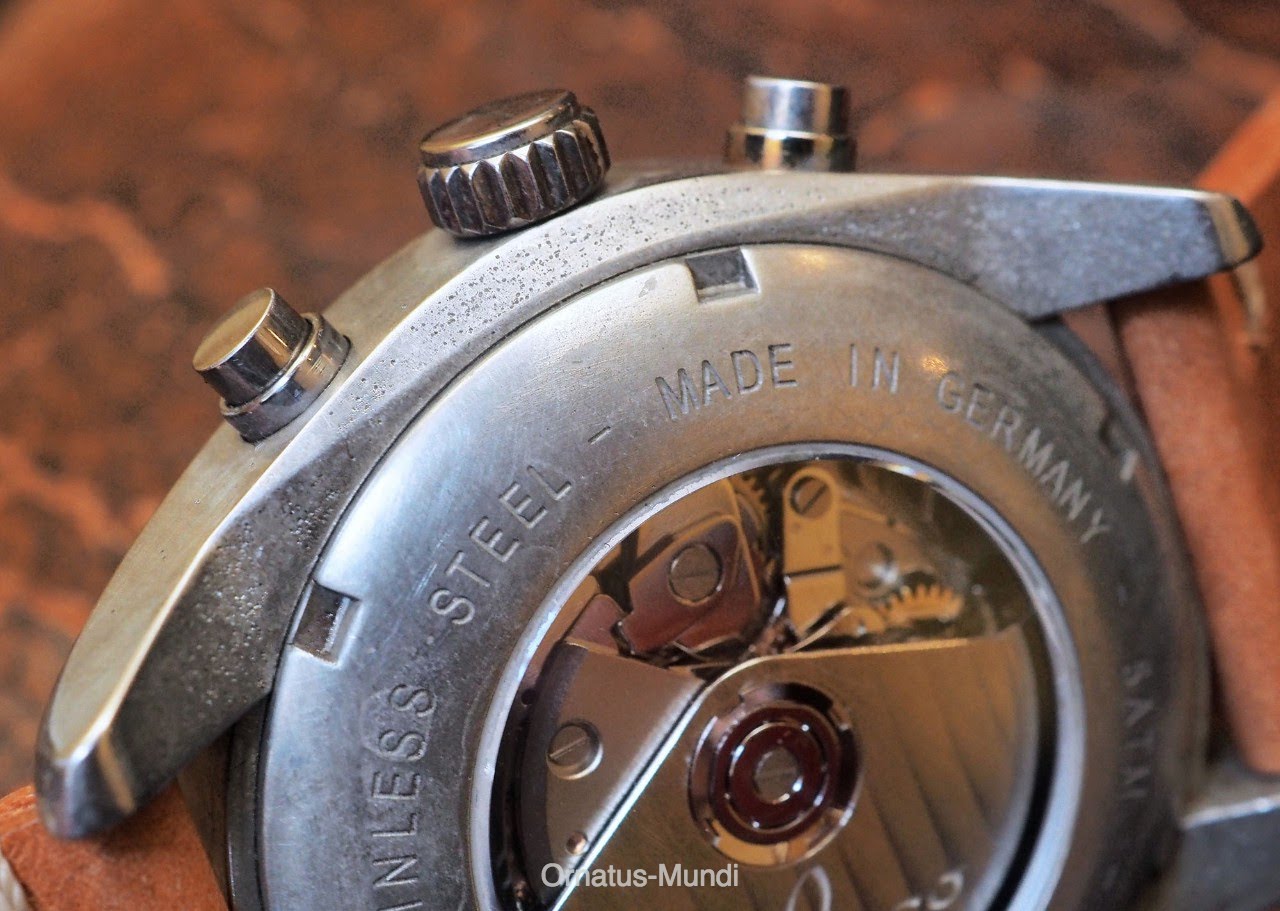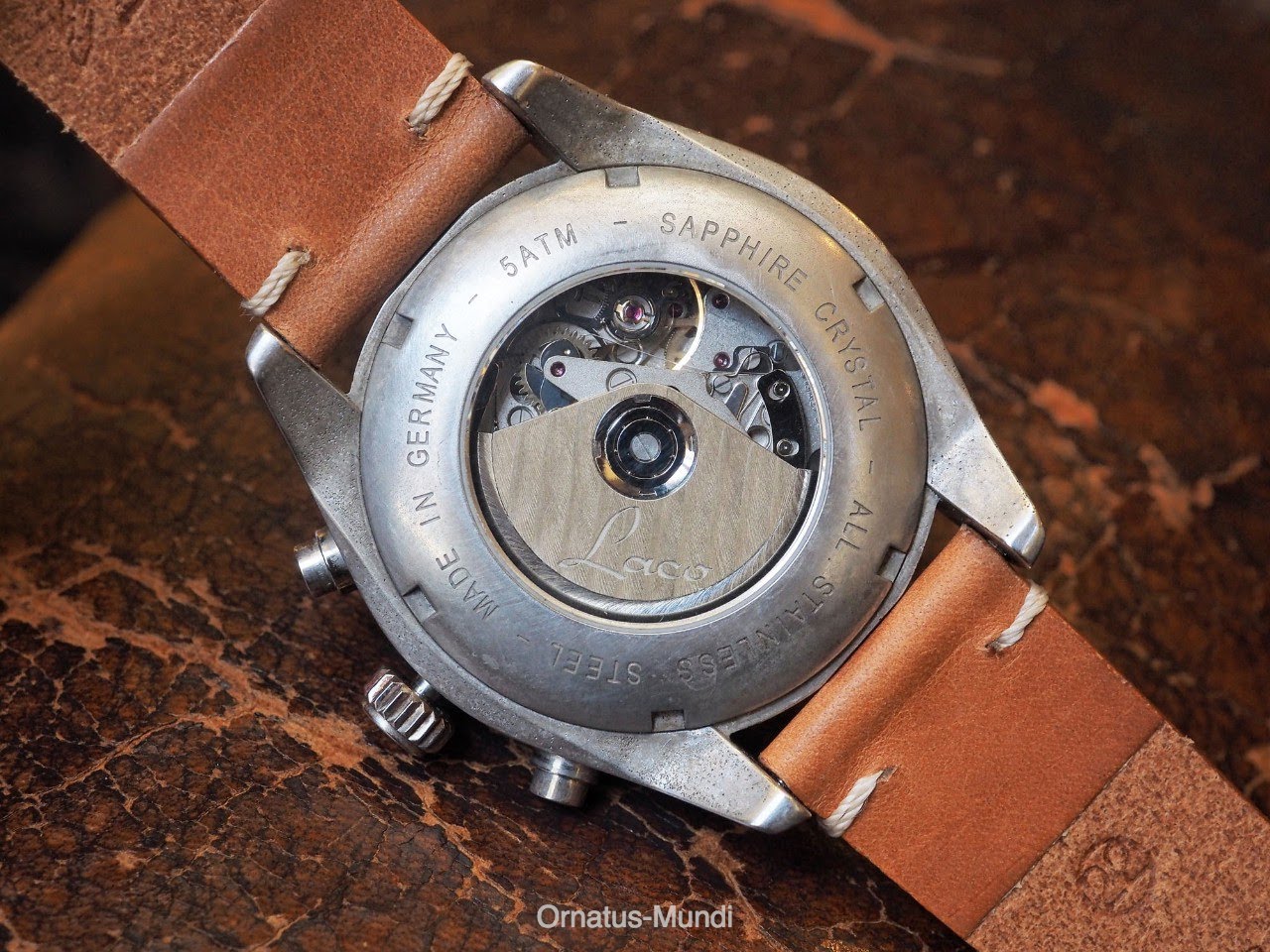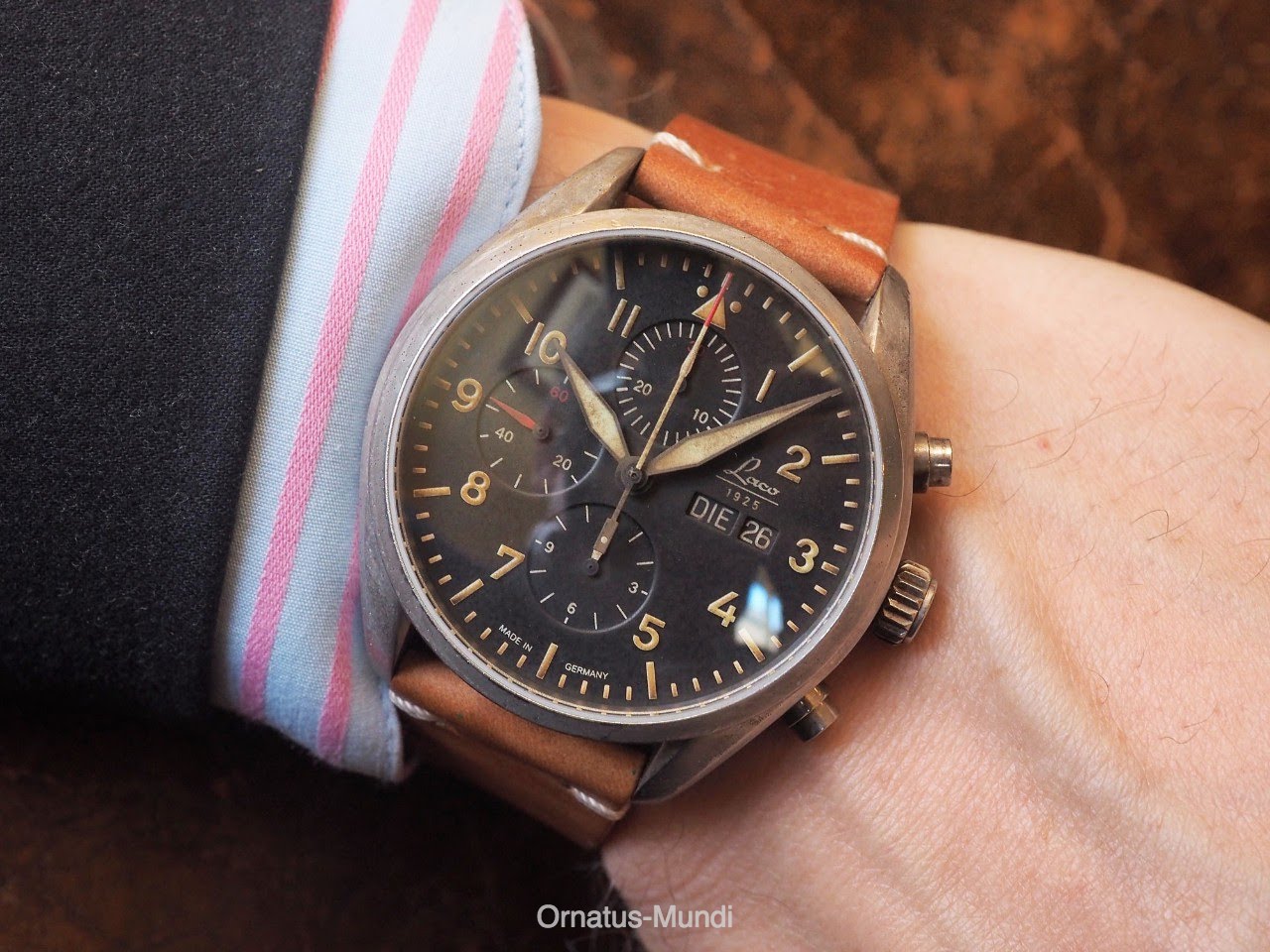 The 'fauxtina' as many call this 'finish', was certainly something we have seen in many instances this year. I am not a particular fan of this, as I consider this presumptuous, displaying something that has not factual grounds. From a pure aesthetic point of view I think this specimen is especially well done in the sense to being closest to a real patina acquired though use over time.
Melbourne Watch Company:
This Australian brand is maybe what comes closest to the term 'micro brand', which are commonly referred to as enthusiast driven, small brands with an efficient infrastructure producing watches with a great return on price - and are mostly KickStarter financed. This was also the case with MWC, which is based in Melbourne, hence the name, and this means real business: the brands is proud of assembling their watches in their atelier in the second-most-populous city in Australia. MWC's watches are attractive, albeit I think they lack a distinguishable visual identity. Movements are everything from quartz to Miyotas and up to Sellita automatic ones.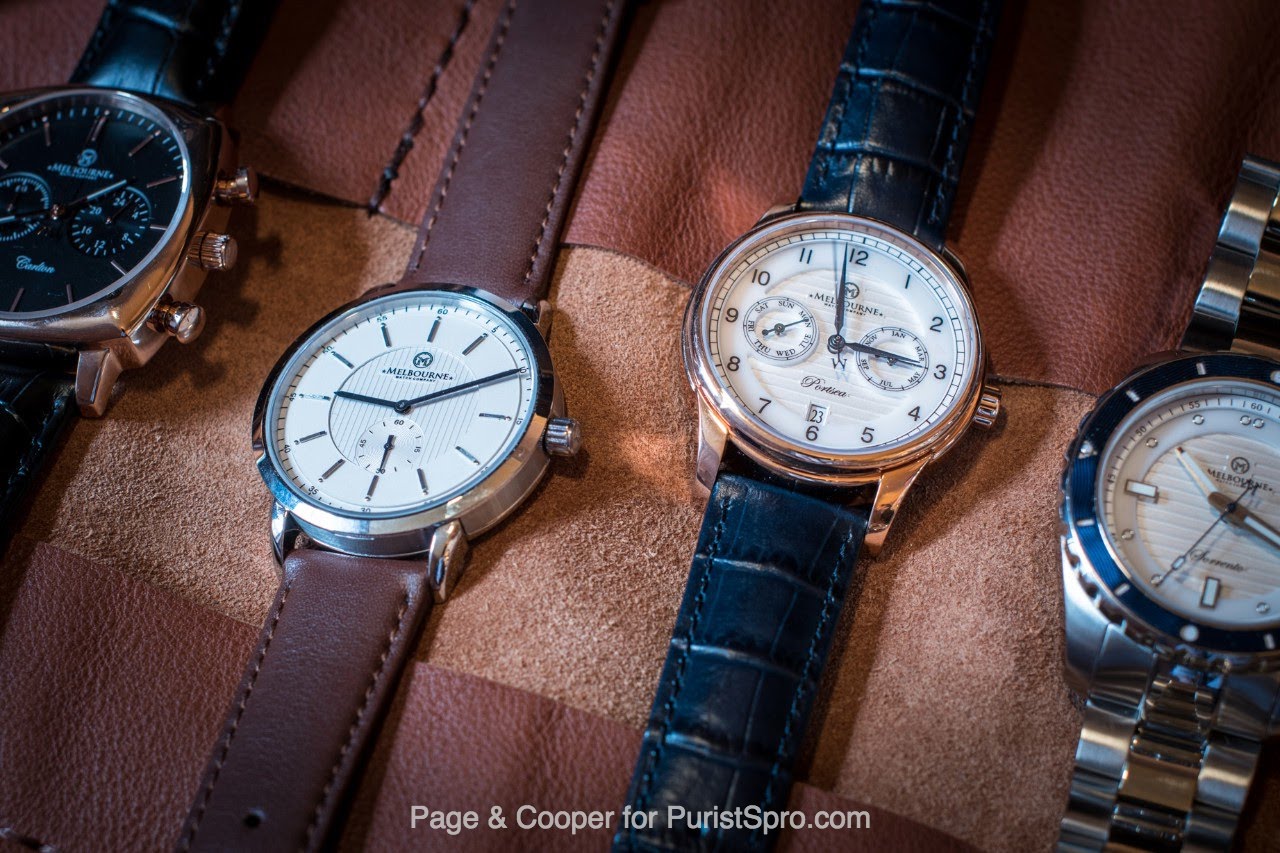 As representative of their collection I chose the Sorrento, a dive watch with rich detailing on case and dial, driven by a Miyota Cal. 9015 automatic movement. It is particularly the dial and the diving bezel which justify the attention: the dial is made of ceramics (OMEGA Seamaster 2018, anybody?), with a suspended chapter ring around it (for a nice topological effect). The bezel is crafted from engraved and enameled aluminium, with a very attractive matte wave pattern surrounding the watch. The piece is water resistant to 200m and comes, amongst other options, on a comfortable steel quick-change bracelet.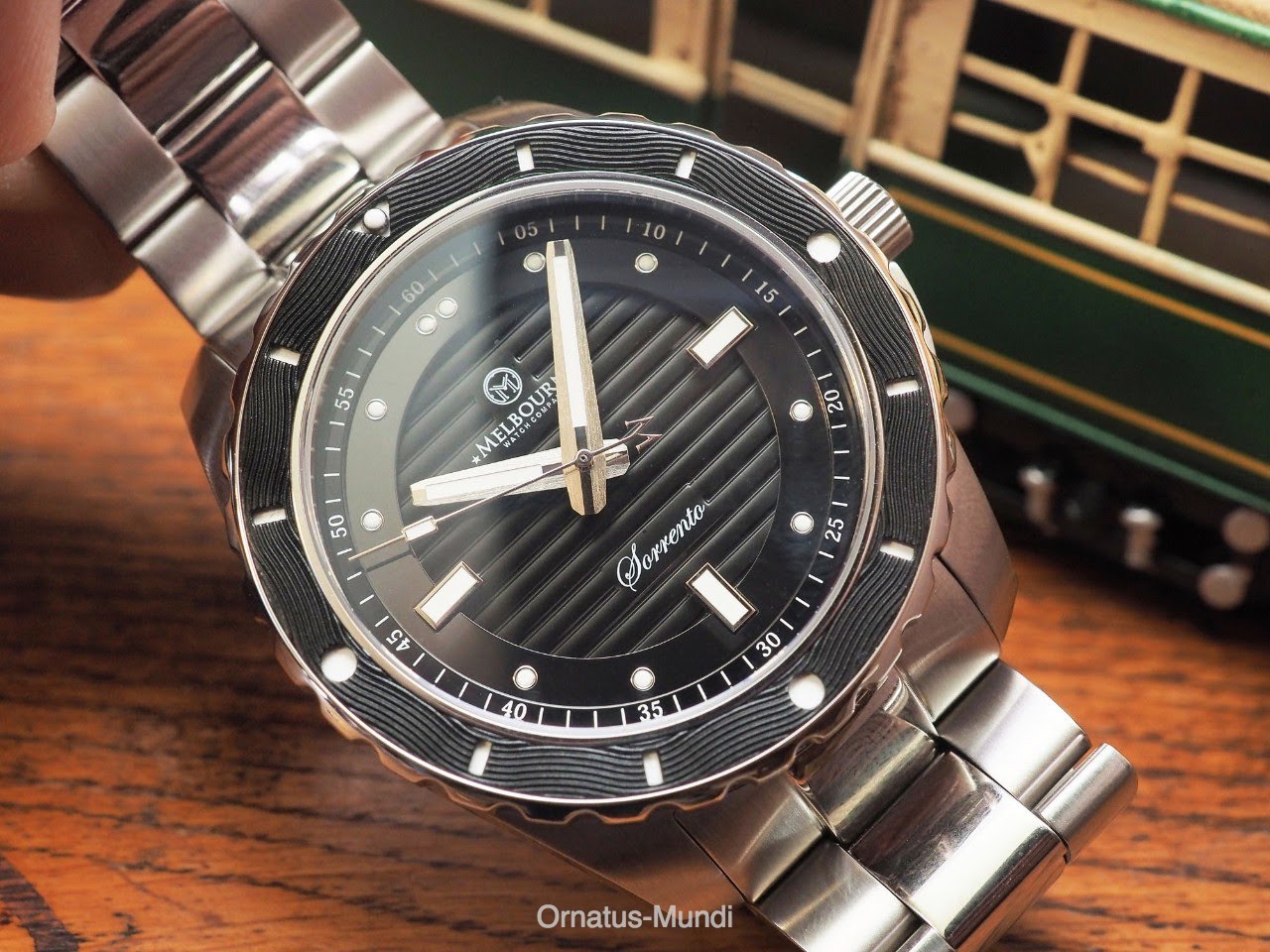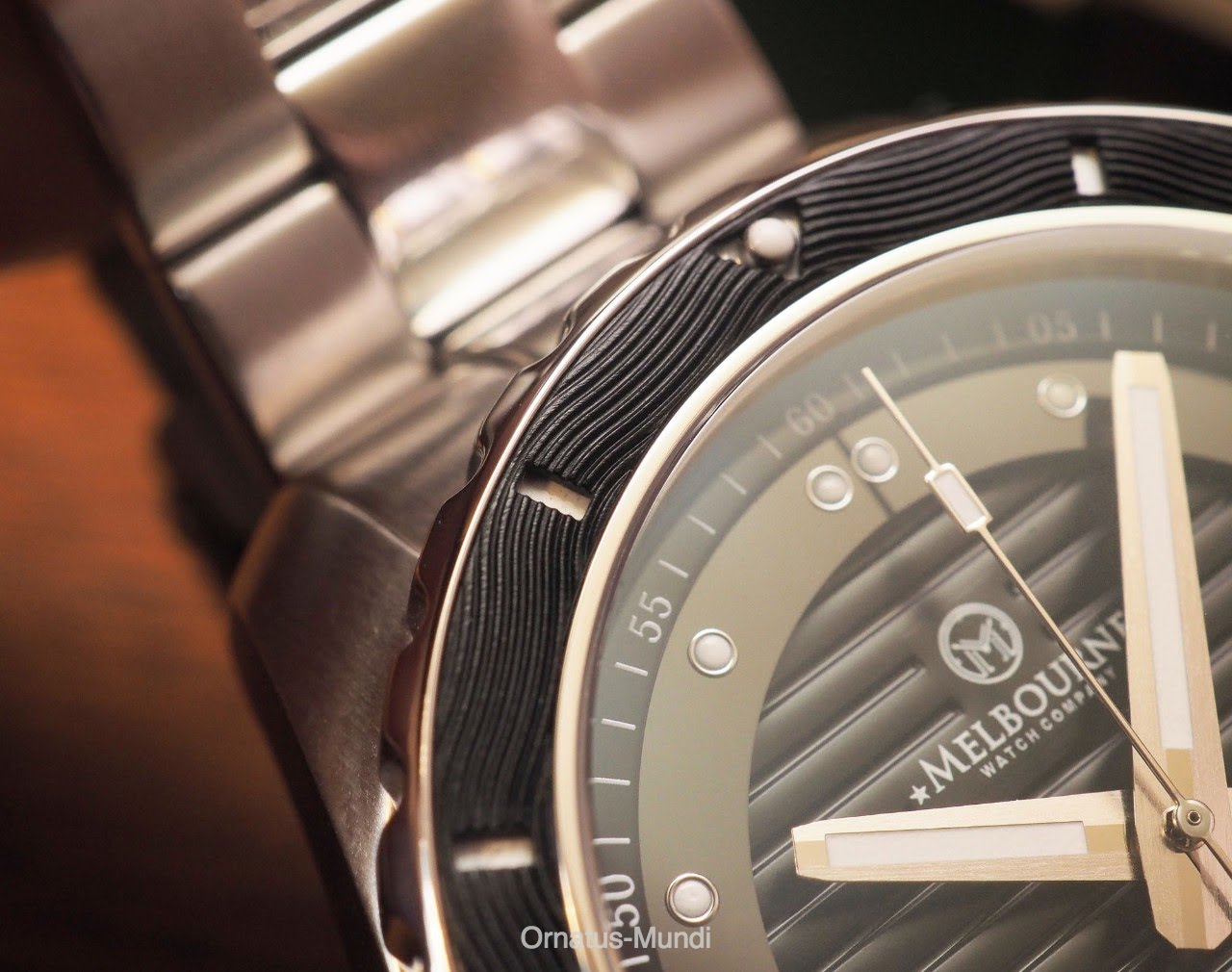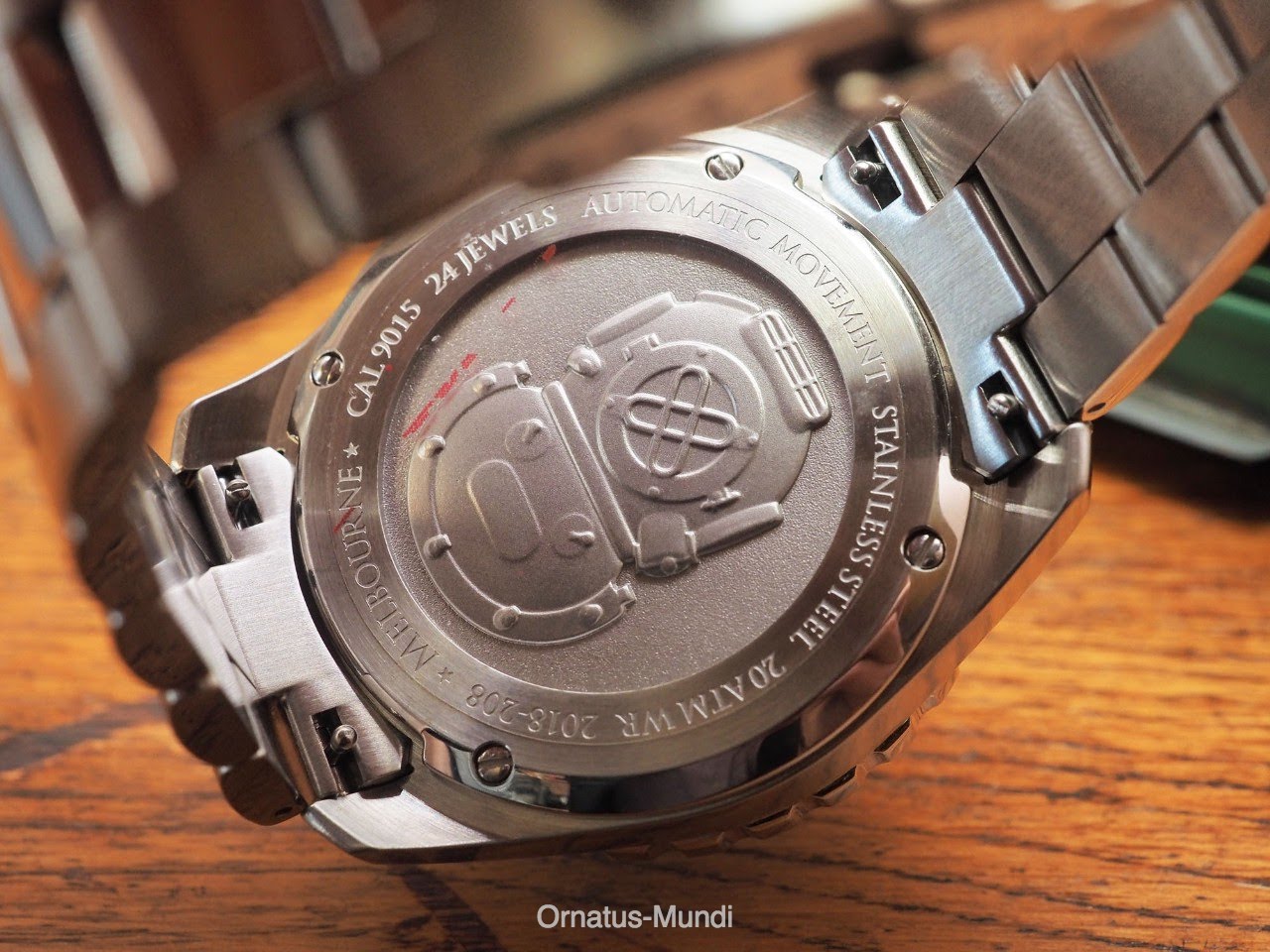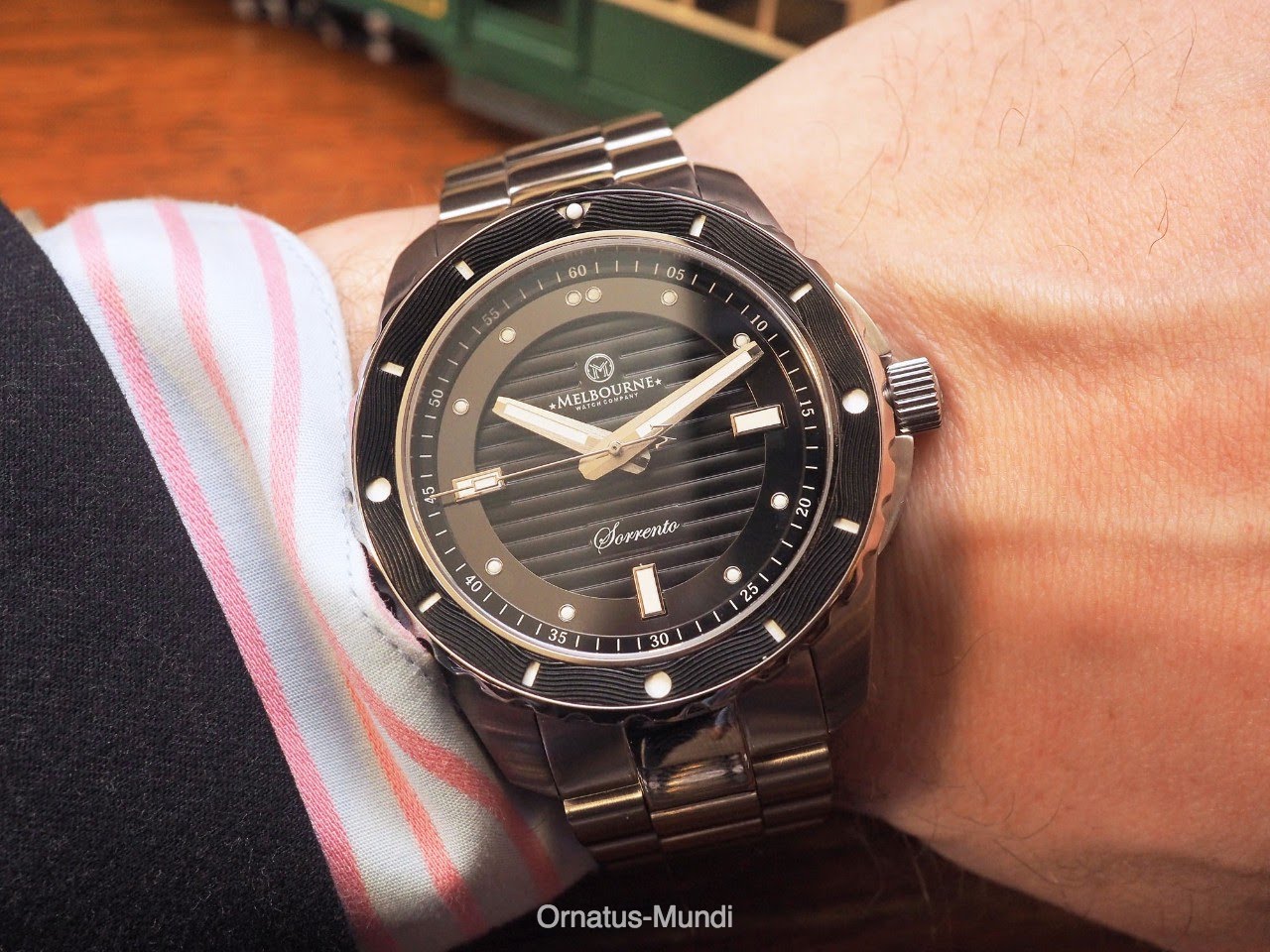 Probably not a brand for collectors, but a wonderful option to novices to get their hands wet - literally possible with a dive watch!
Sinn:
A brand that needs no introduction here and is certainly considered an 'established' brand, so one might wonder why Sinn chose to partner with Page & Cooper. The reason I think is in their specific distribution system, selling directly with using a select few of dealers as their 'depots', a concept that fits apparently nicely with the Page & Cooper business model.
Sinn showcased a wide range of watches, including e.g. one particularly well received novelty of this year, the
910 SRS
, a 41.5mm stainless steel chronograph with a flyback column-wheel movement (Valjoux 7750 based), and a wonderful creamy, classical dial.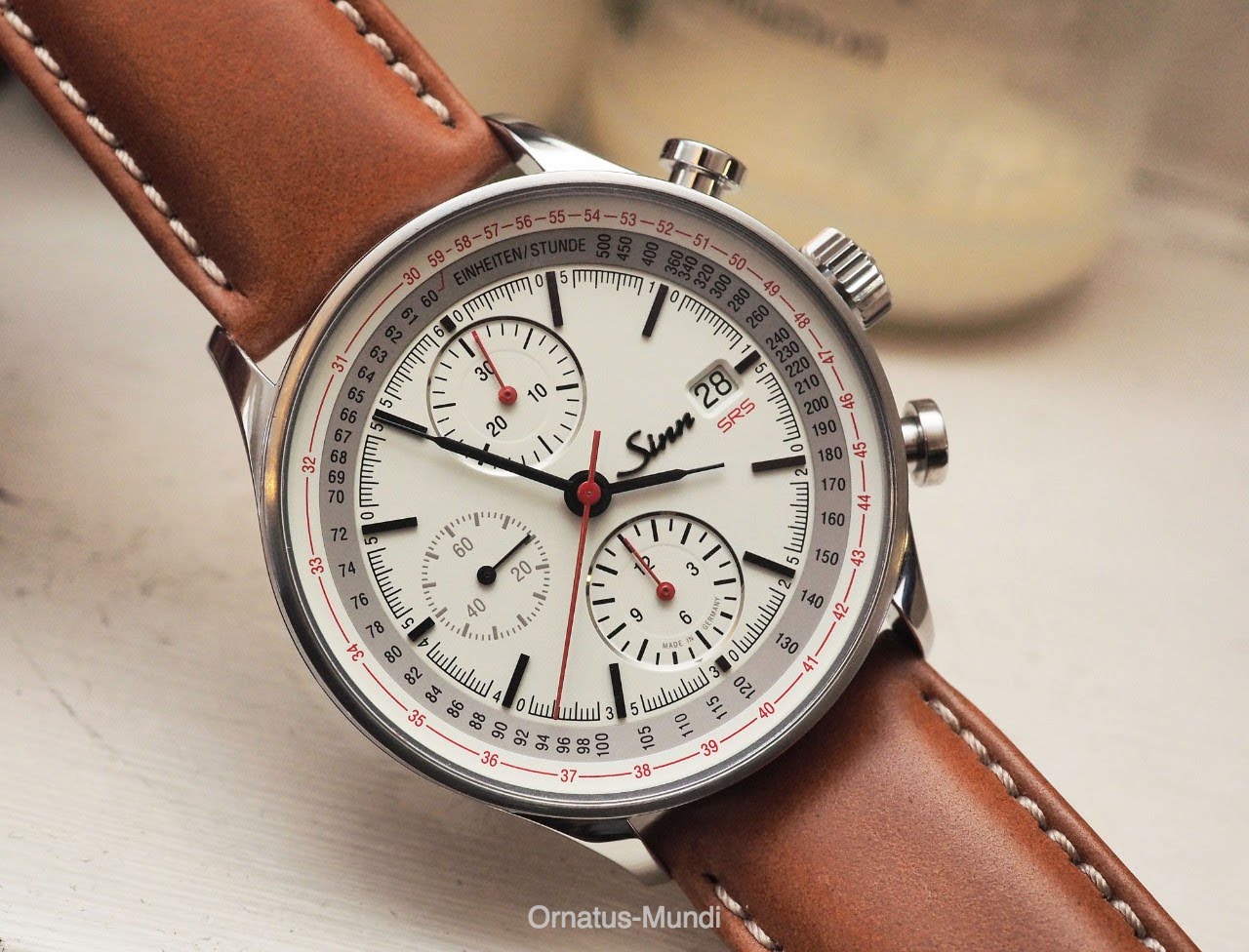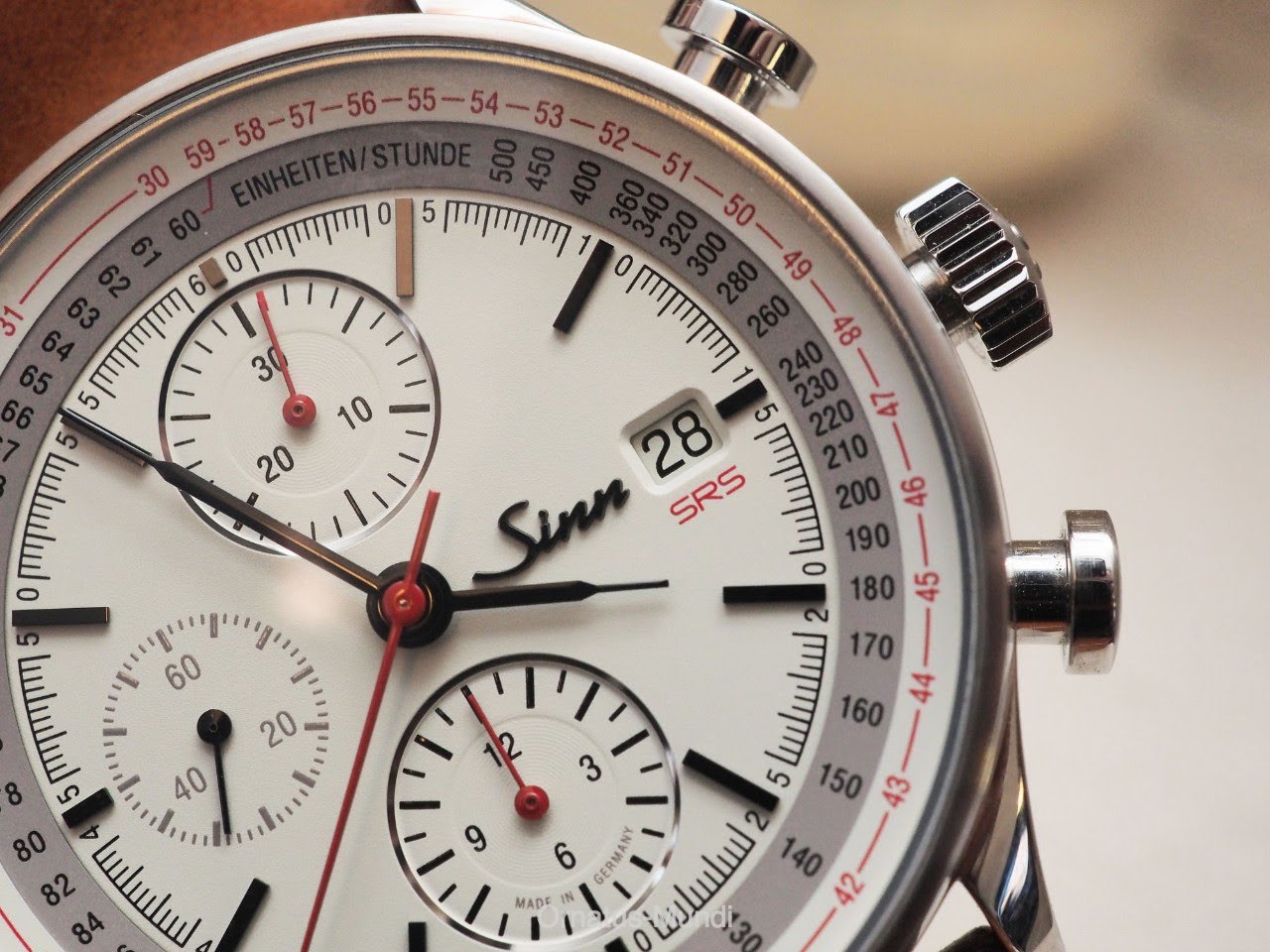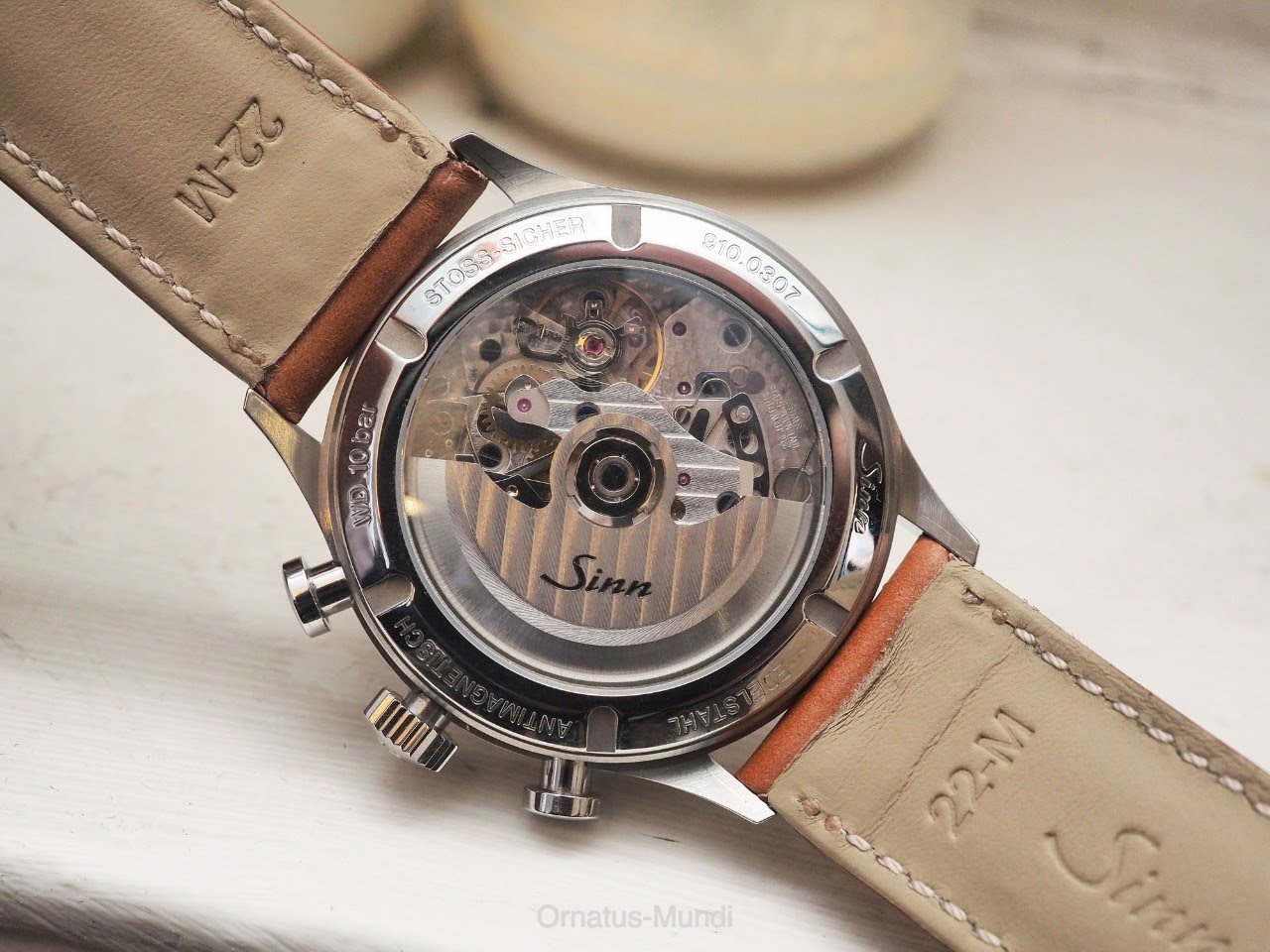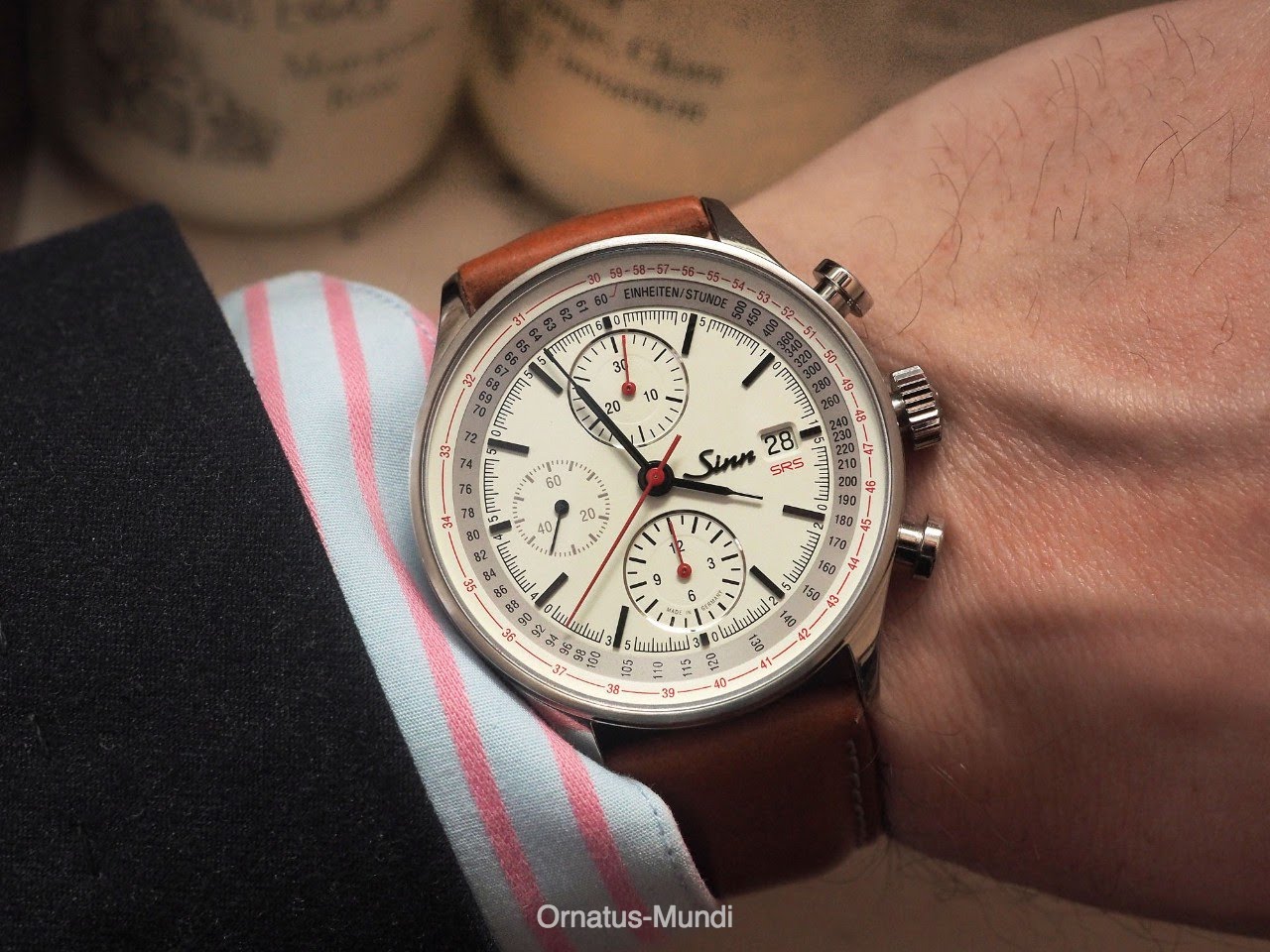 More in the core realm of Sinn's expertise is the 836, one of their technical pieces with an ultra-scratch resistant tegimented steel case. 43mm pureness: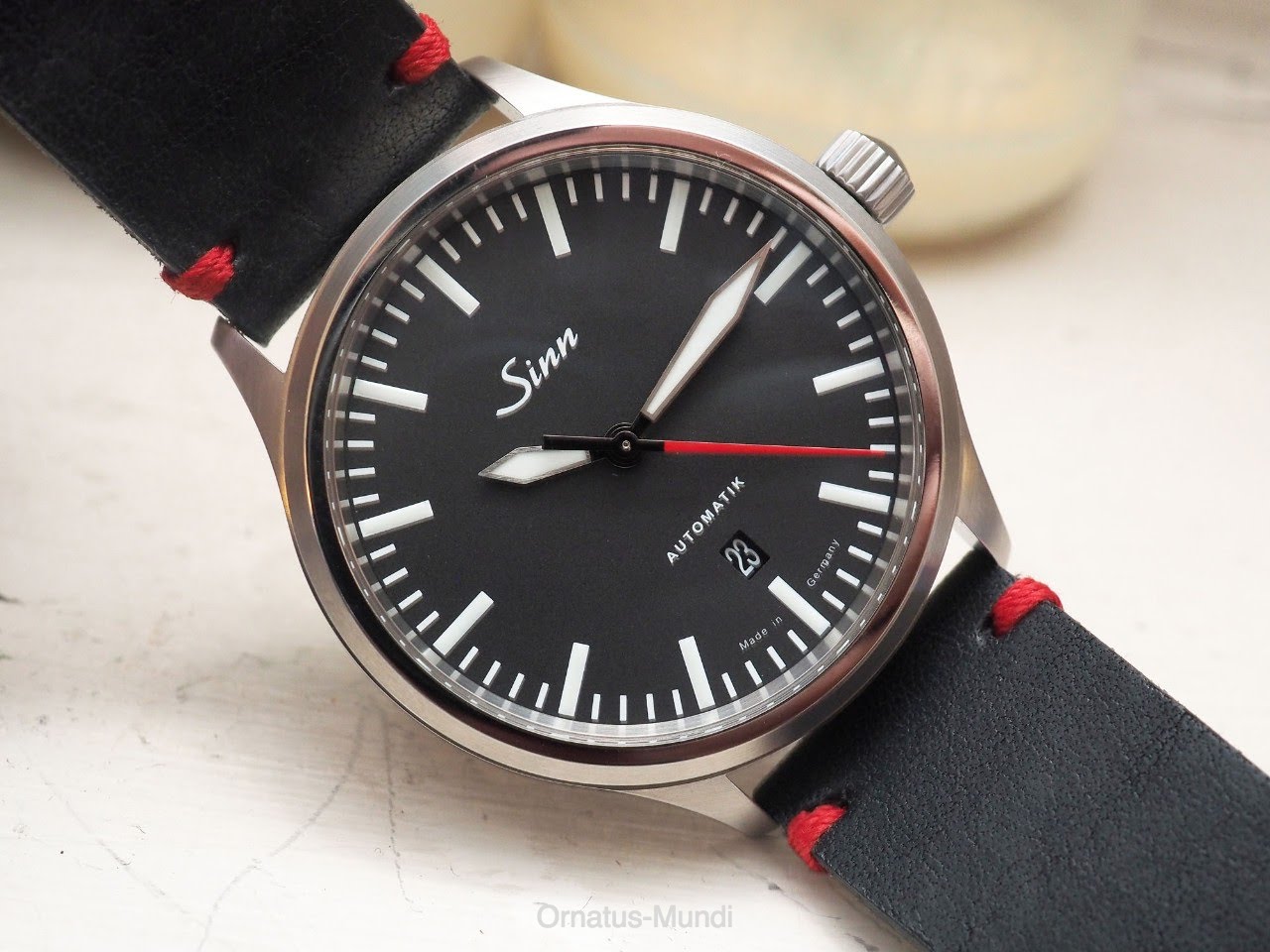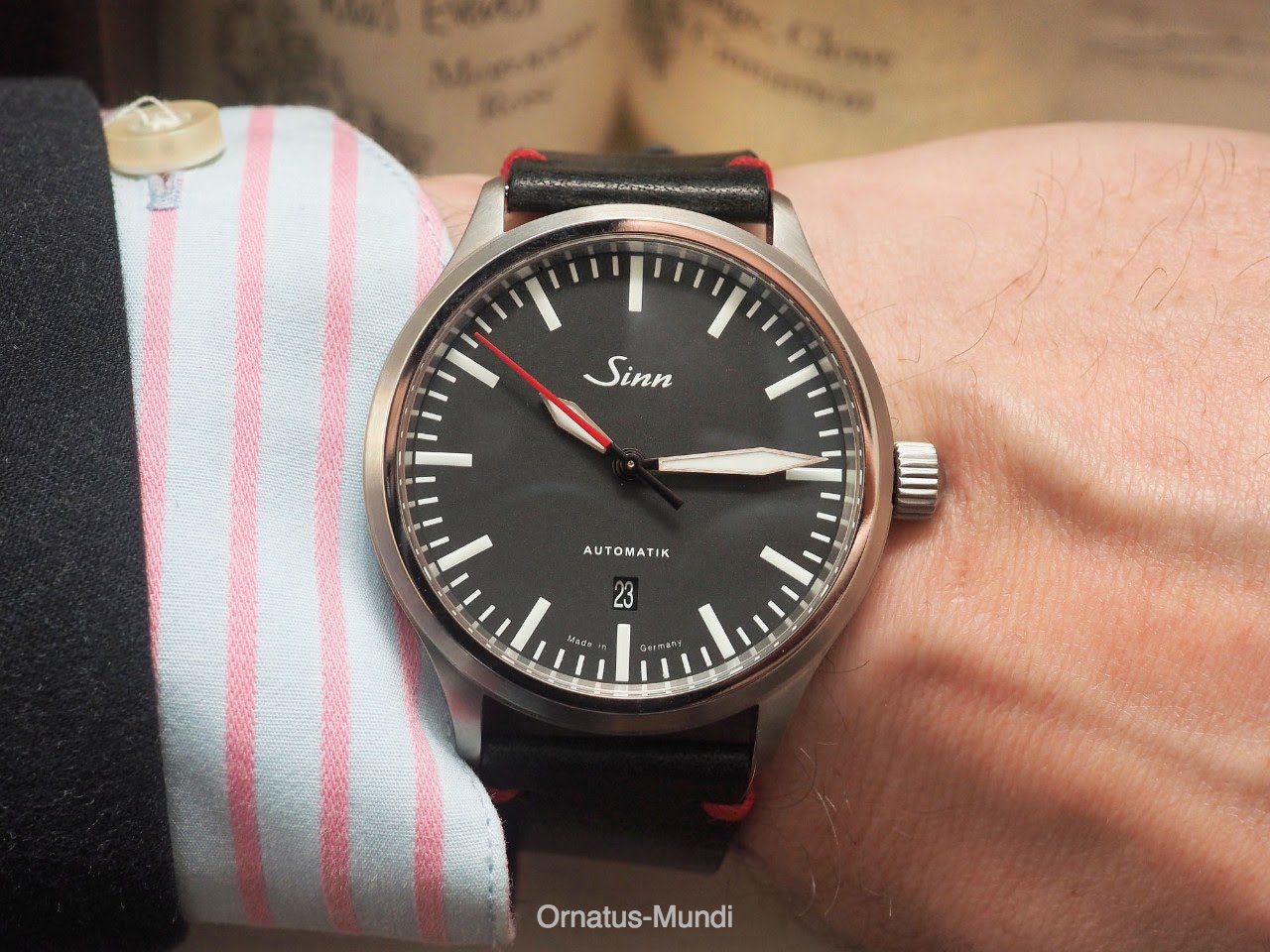 The watch can be ordered with a steel bracelet that is tegimented as well. We were invited to try to scratch it: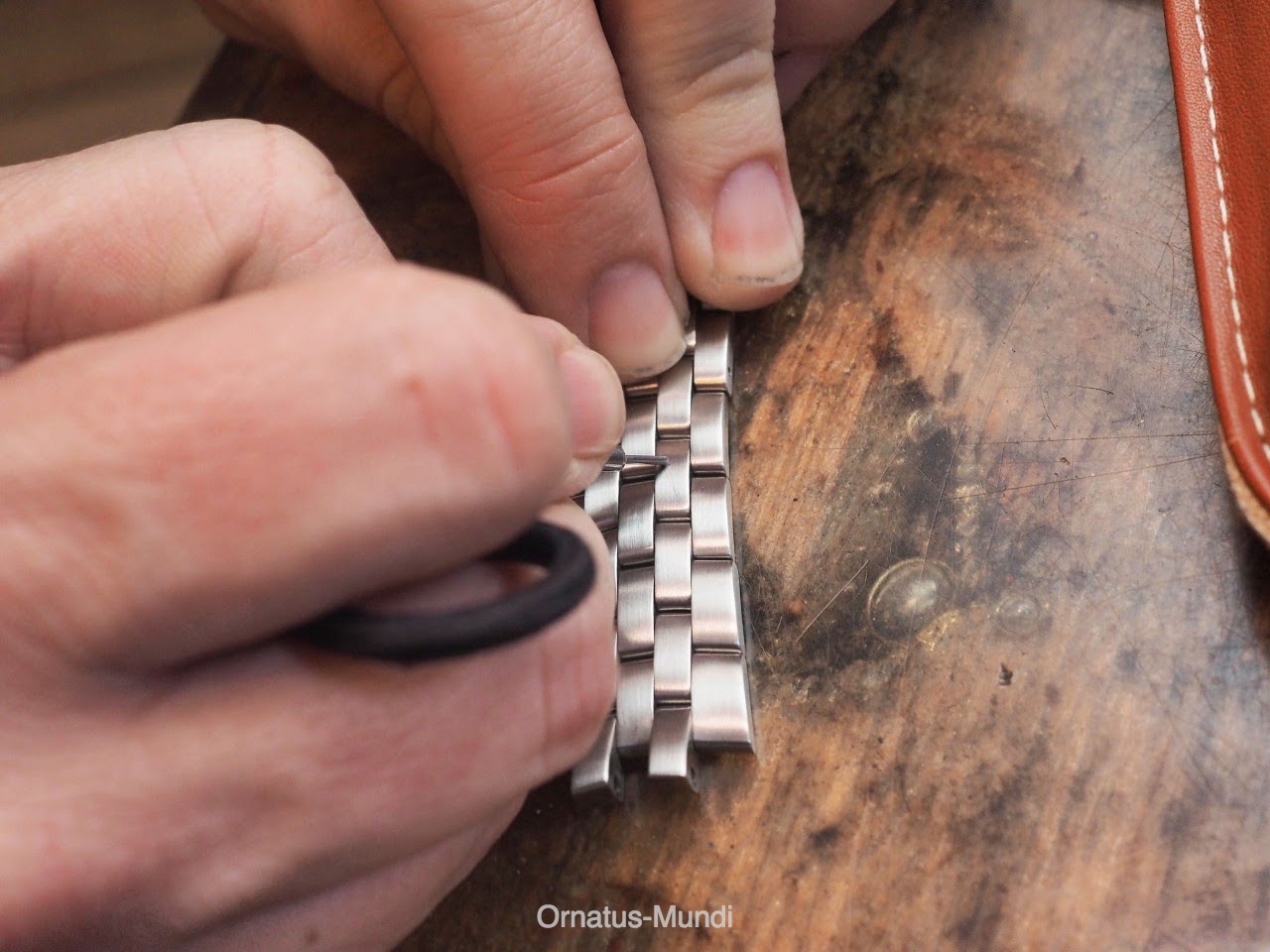 Also with a the same reinforced case comes the Ref. 900, very tough and technical pilot's chronograph with 200m water resistance, a second timezone and an inner rotating bezel.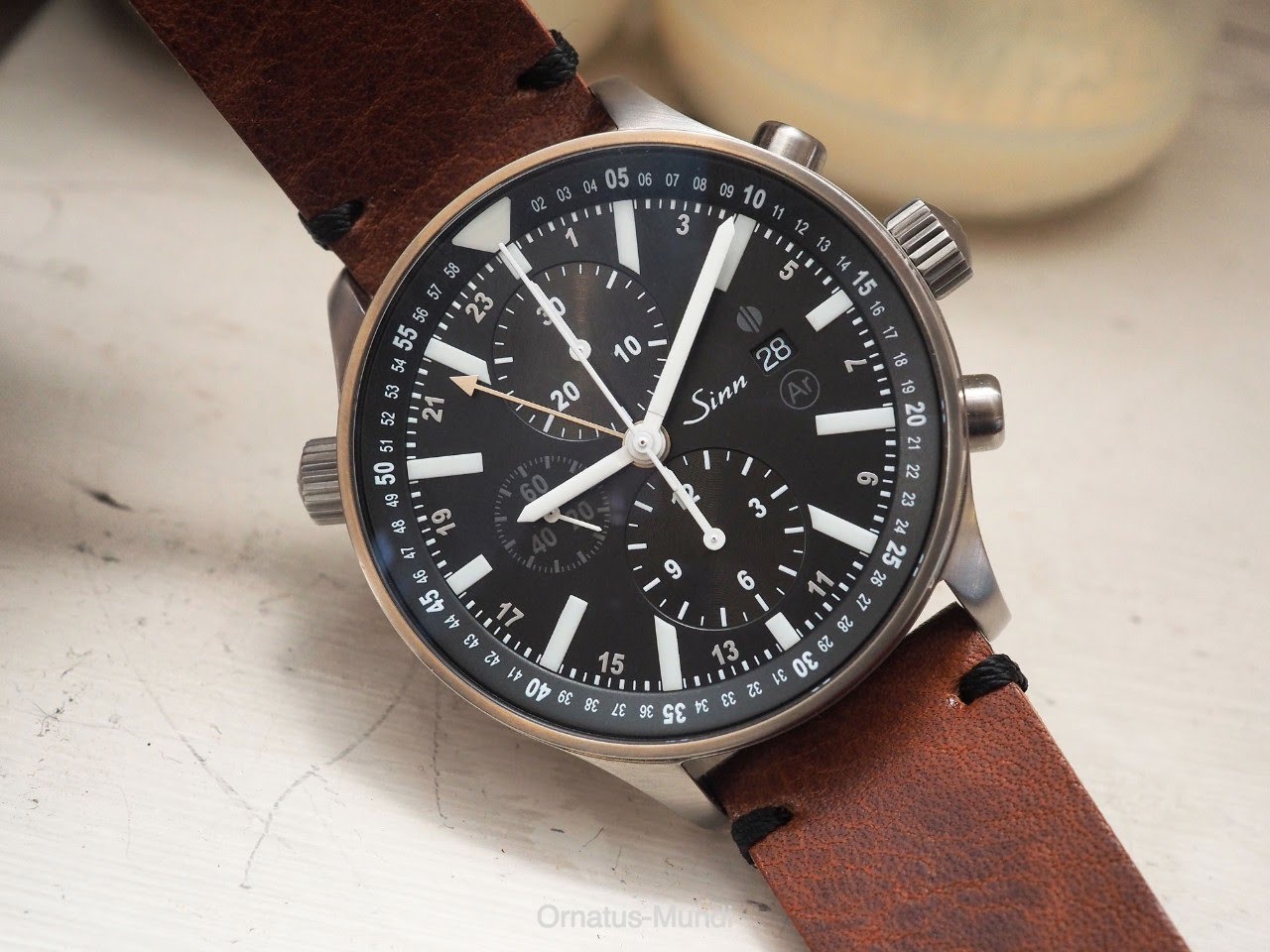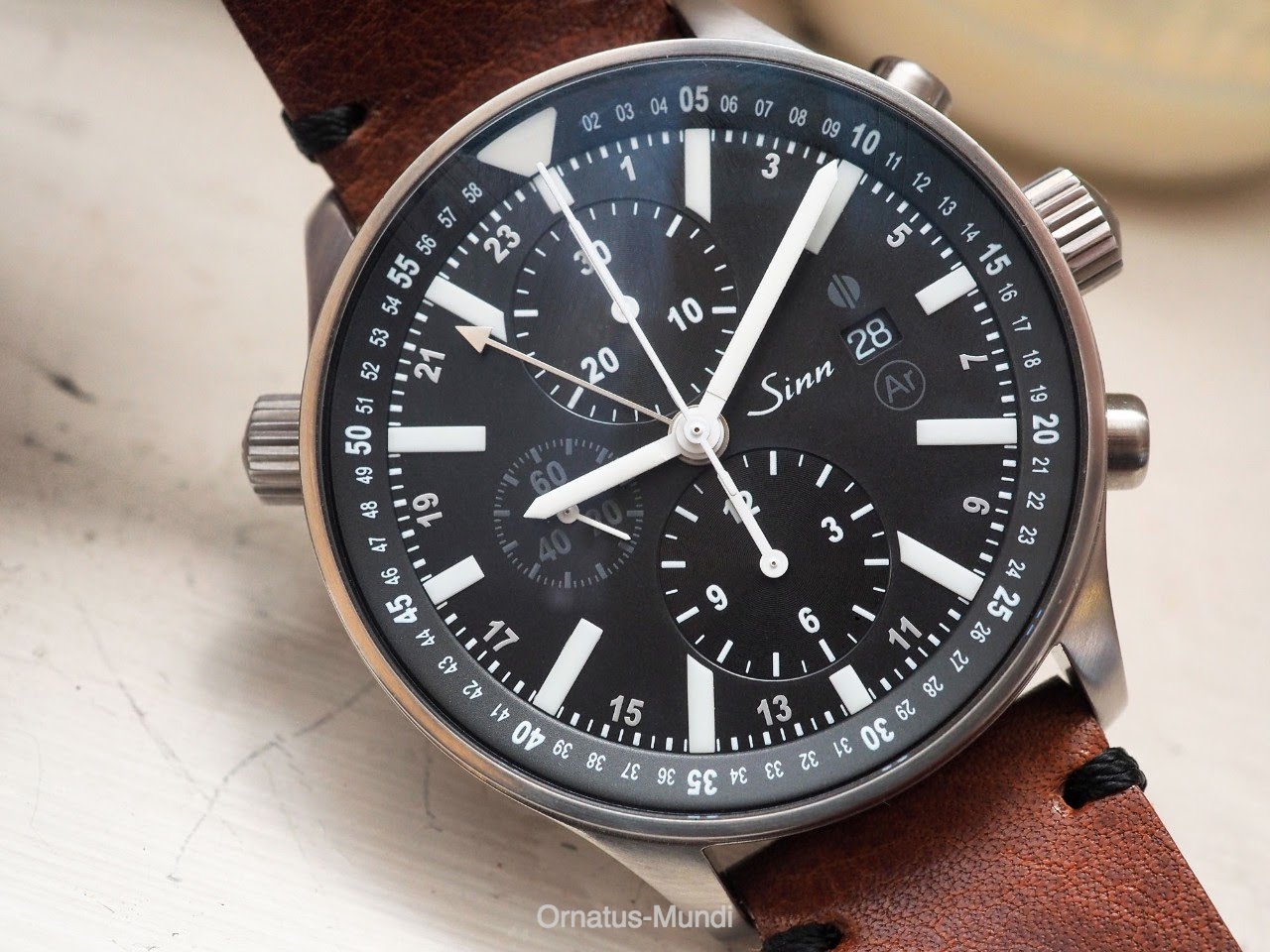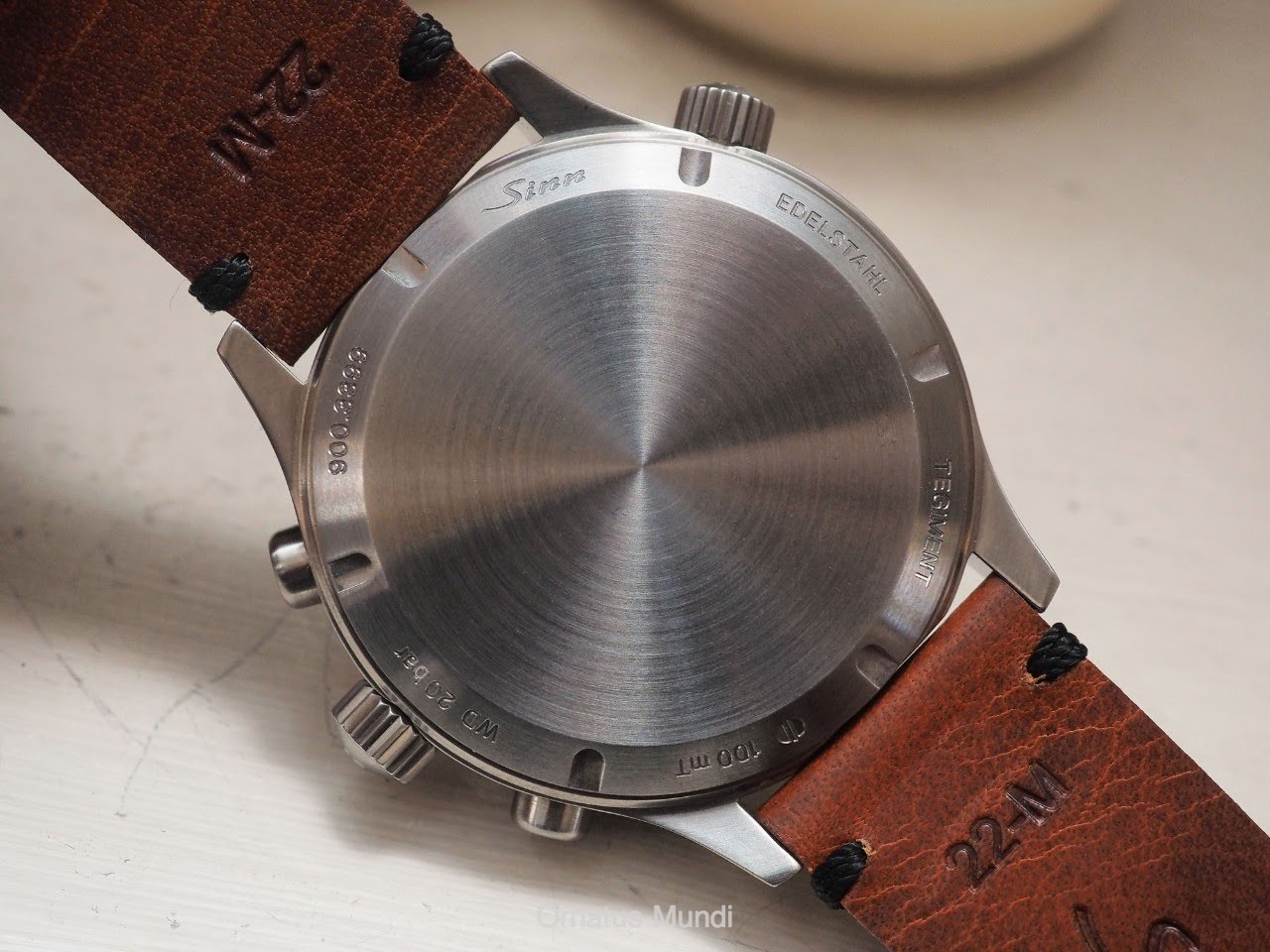 The reference is equipped with Sinn's argon humidity control technology, visible through the greyed 'Ar' on the dial and the integrated moisture indicator on the side: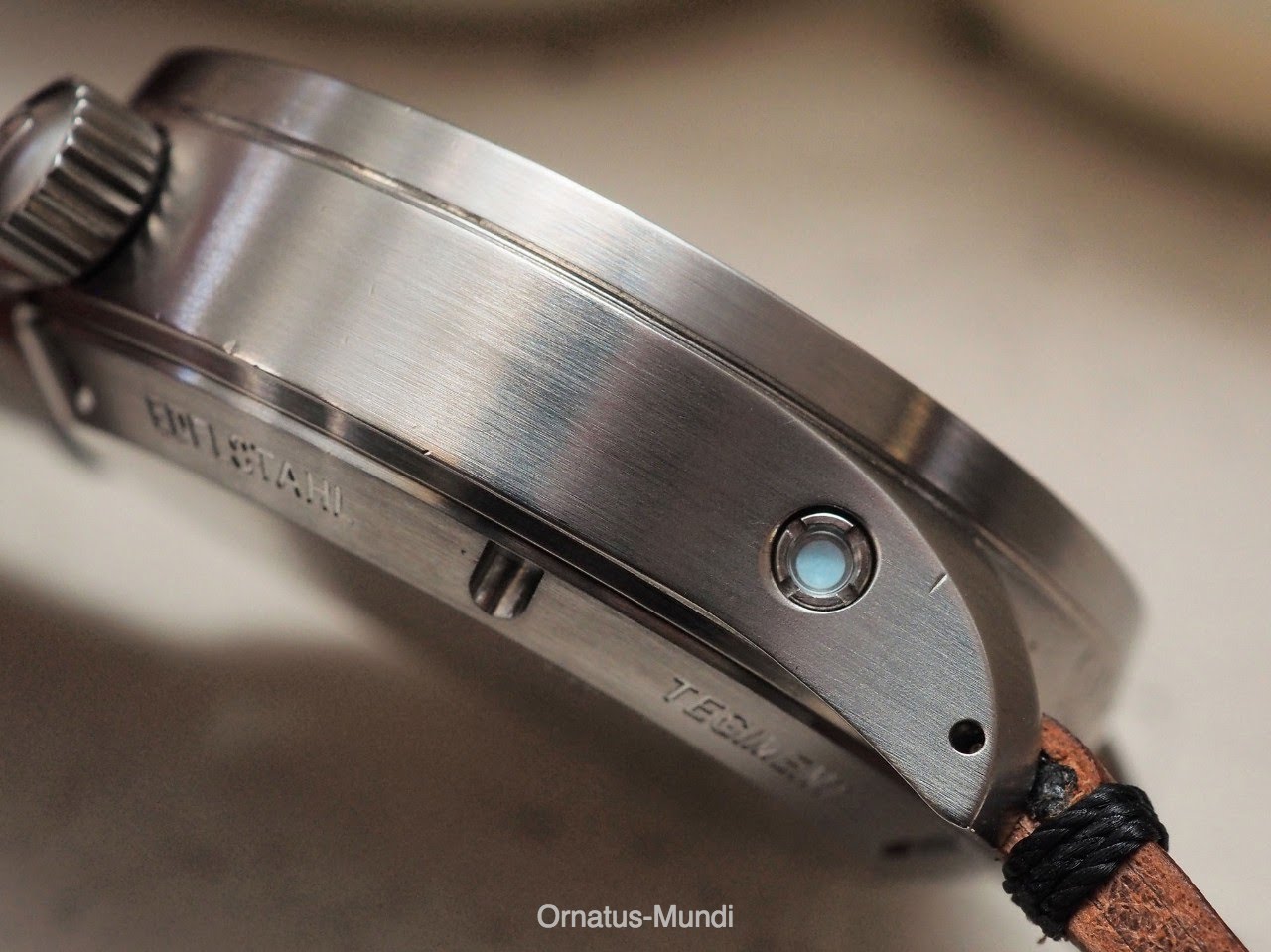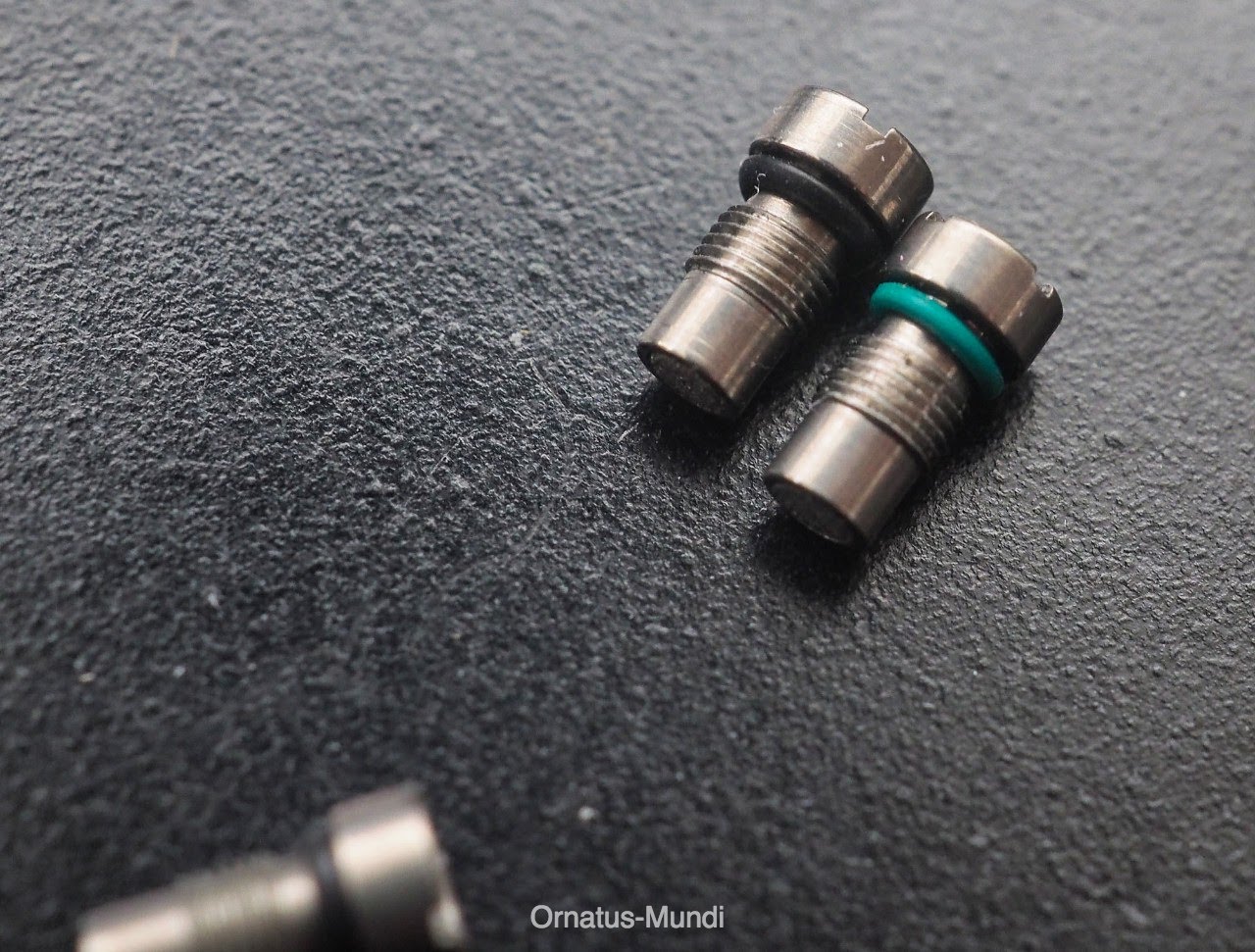 Overall, it's a busy watch but the lesser important information is greyed and thus takes the backseats: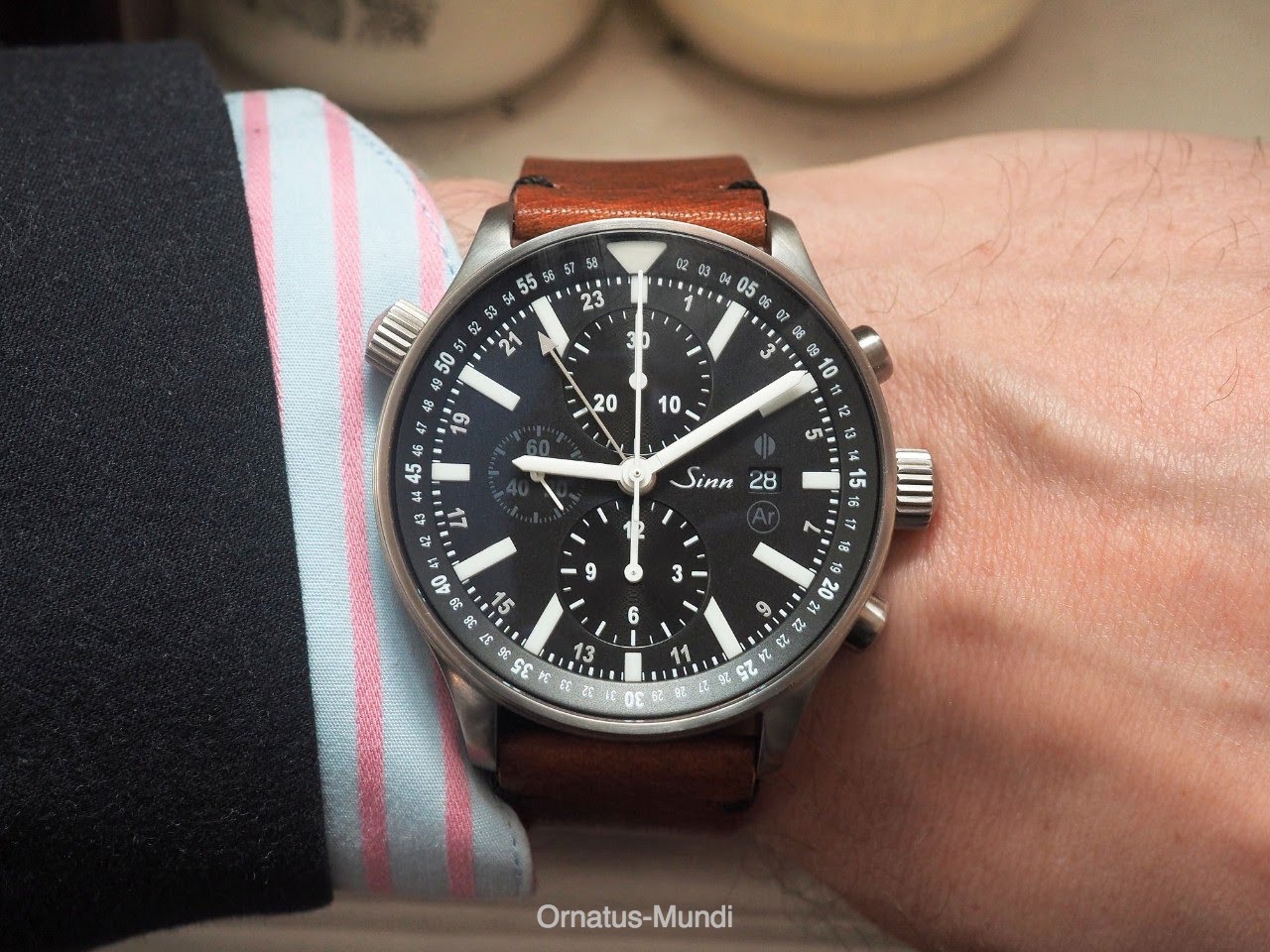 Finally,
Lexus
served as automotive partner - for Europeans a rather niche choice for a luxury car, thus it fitted well.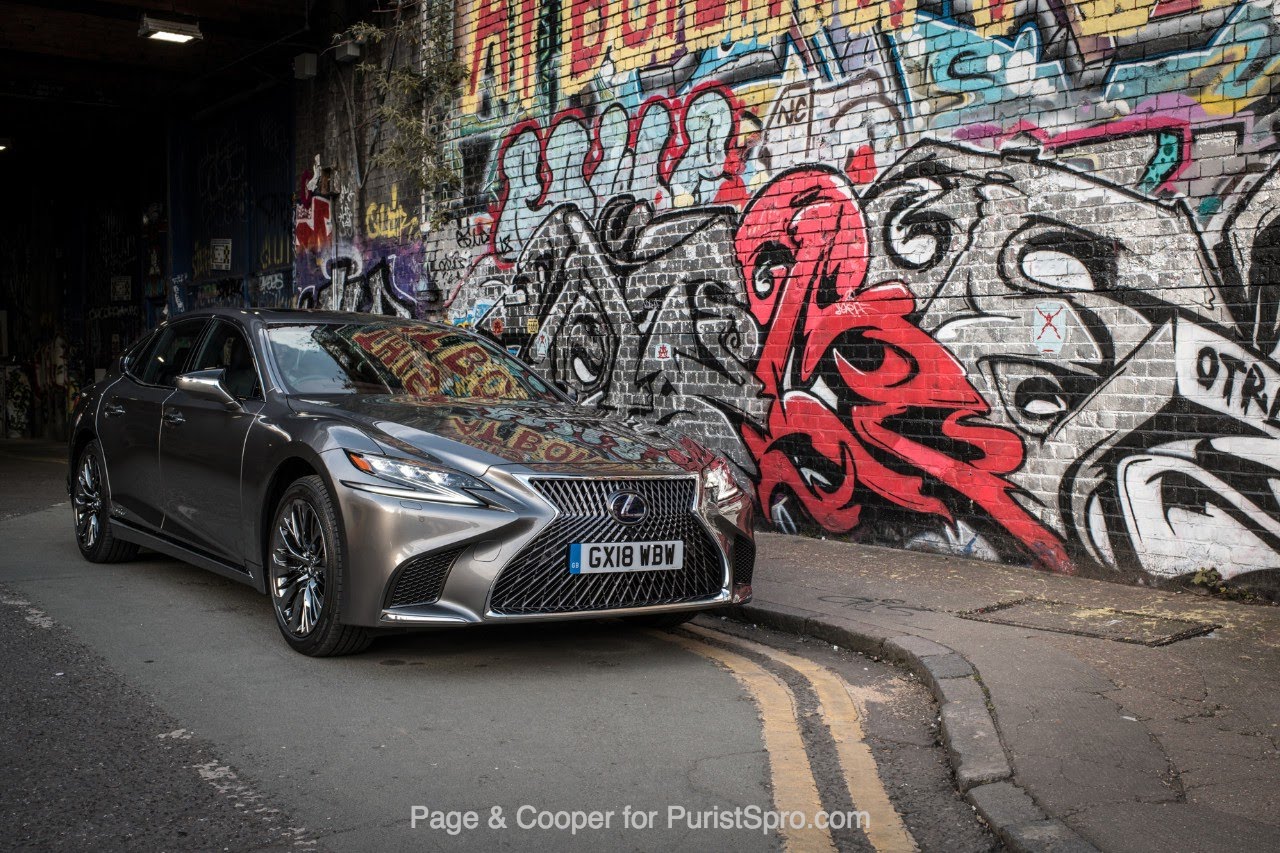 There are a lot of contributing factors to Independents' Day's success: First, participation was by invitation only, which enabled Page & Cooper to compile a select, enthusiastic group of participants which secured in-depth knowledge of a dedicated, informed and critical audience. In fact, I was much taken by surprise by how many of the guests already were familiar with the exhibiting watch brands, how well the details (such as revision history of models) were already known - and with how much dedication those were inspected and discussed!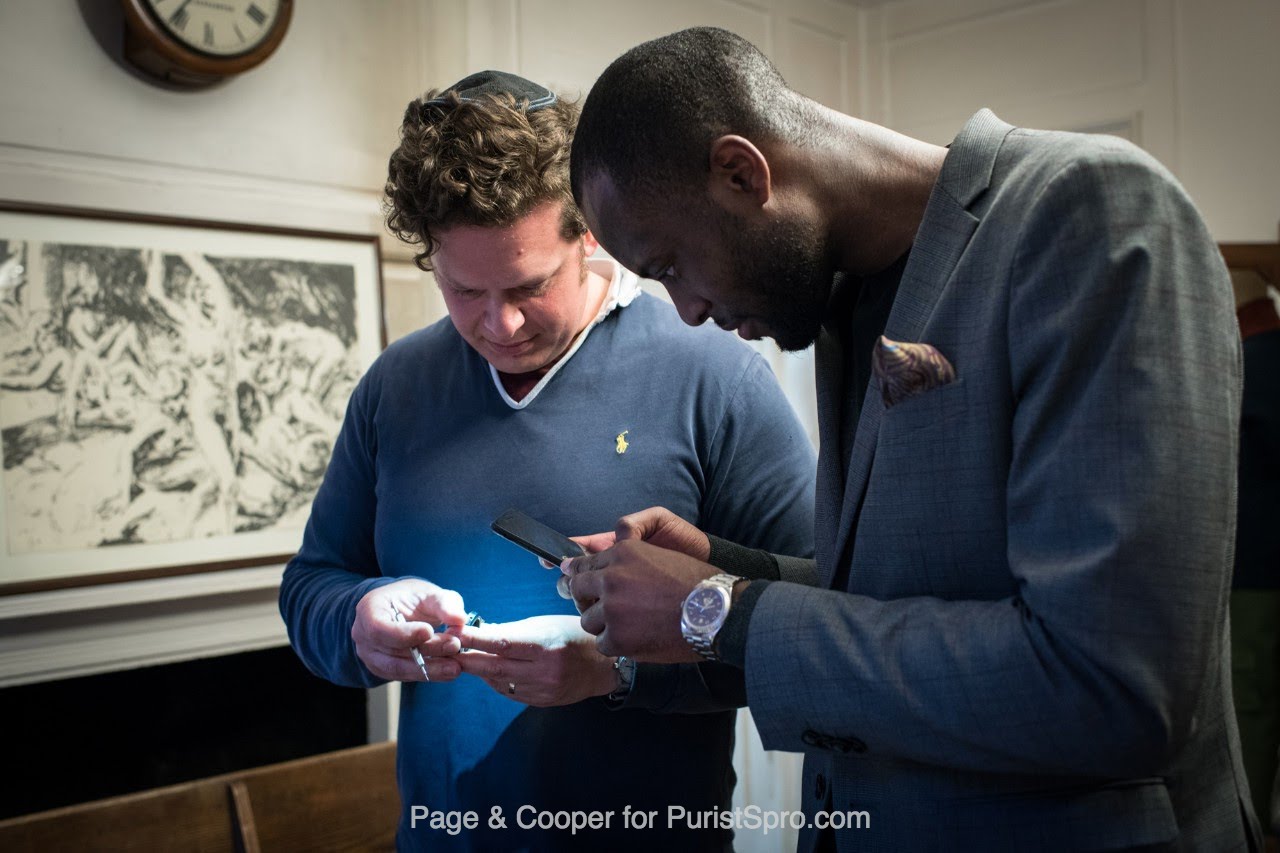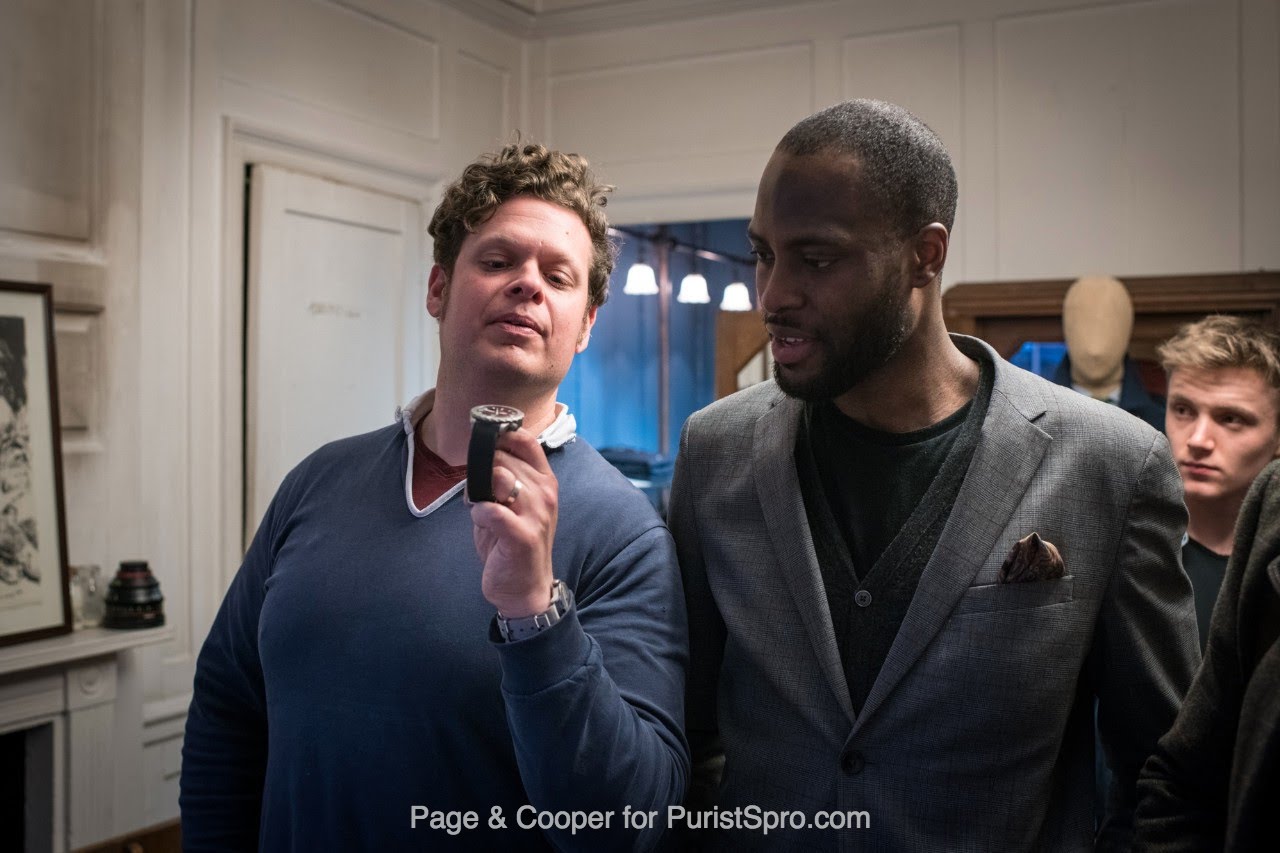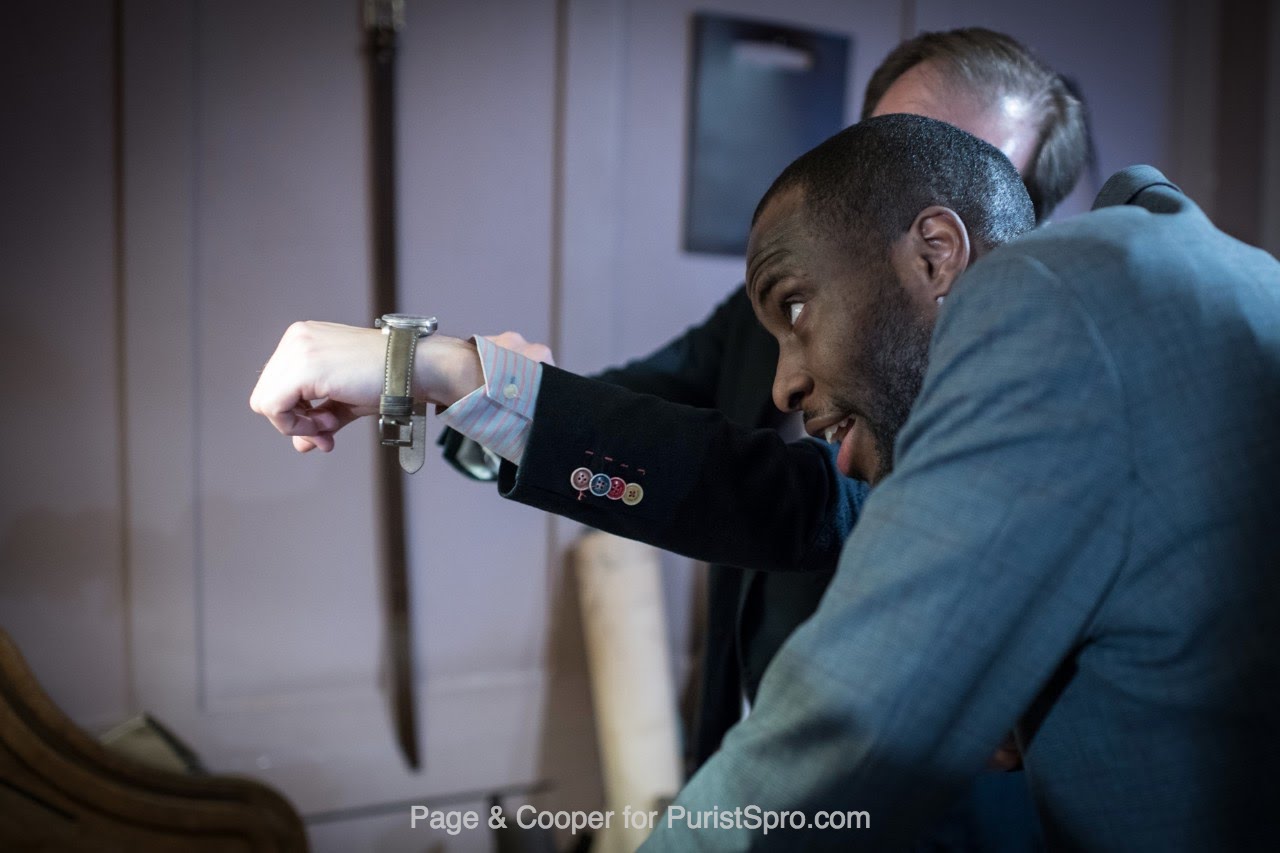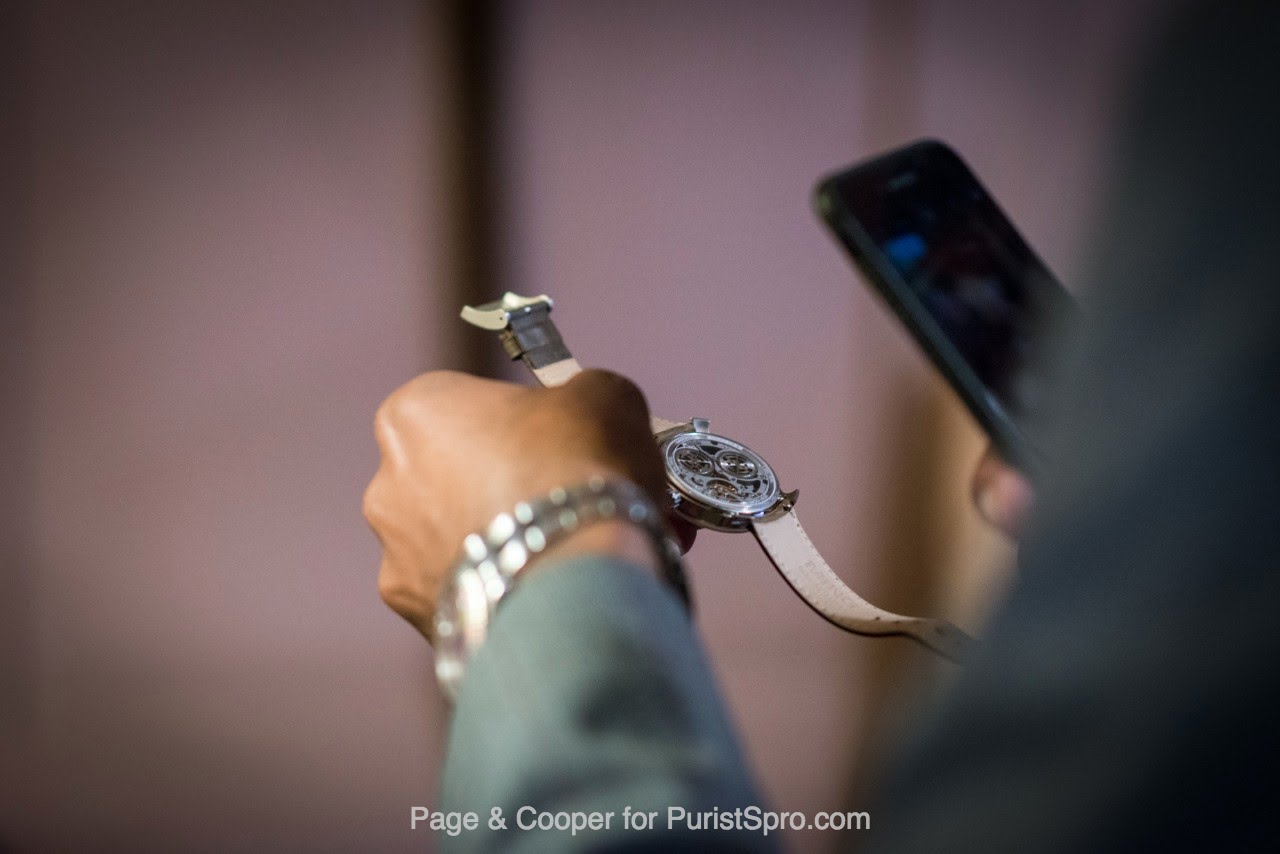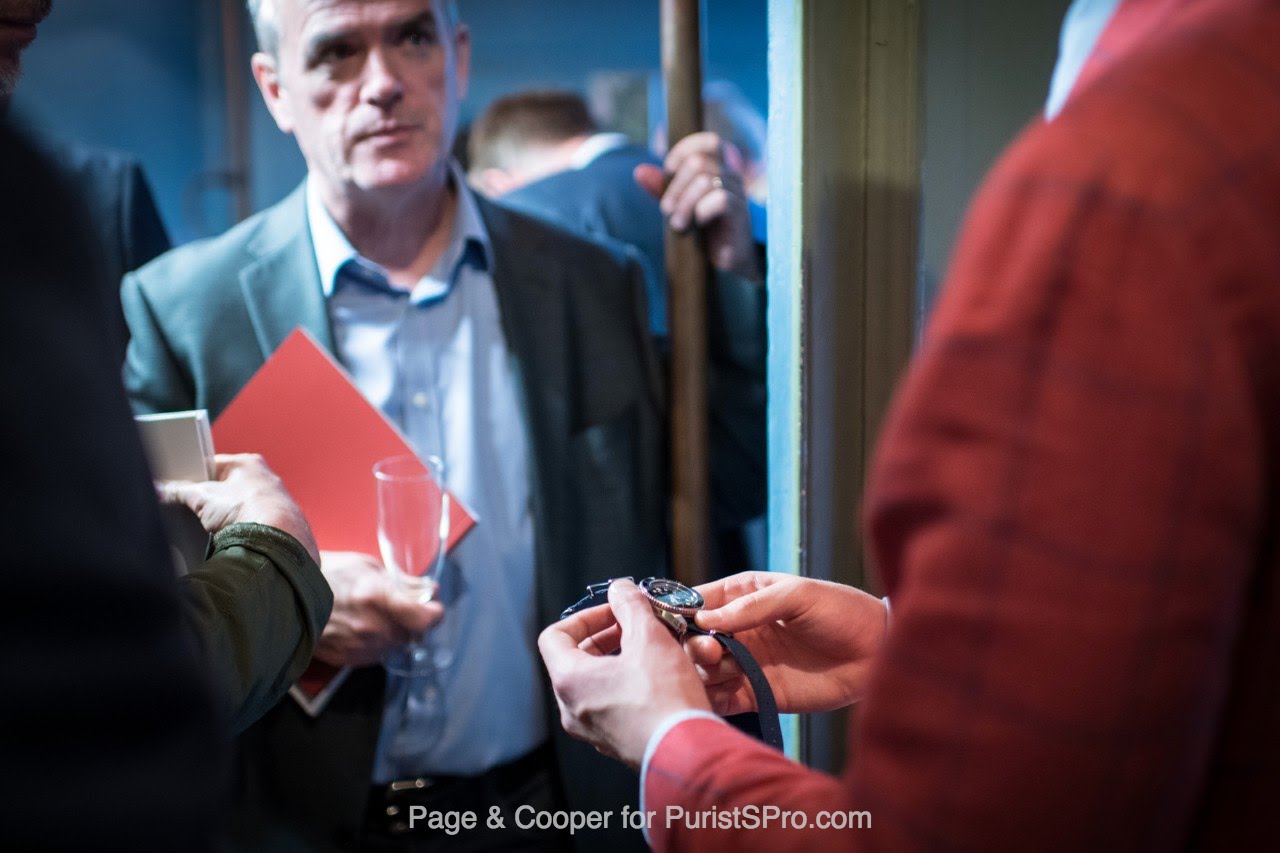 Second, the intense yet casual atmosphere of the town house, with several small but connected rooms, proved to be quite a booster enabling us guests to enjoy an almost endless stream of in-depth exchanges with fellow enthusiasts.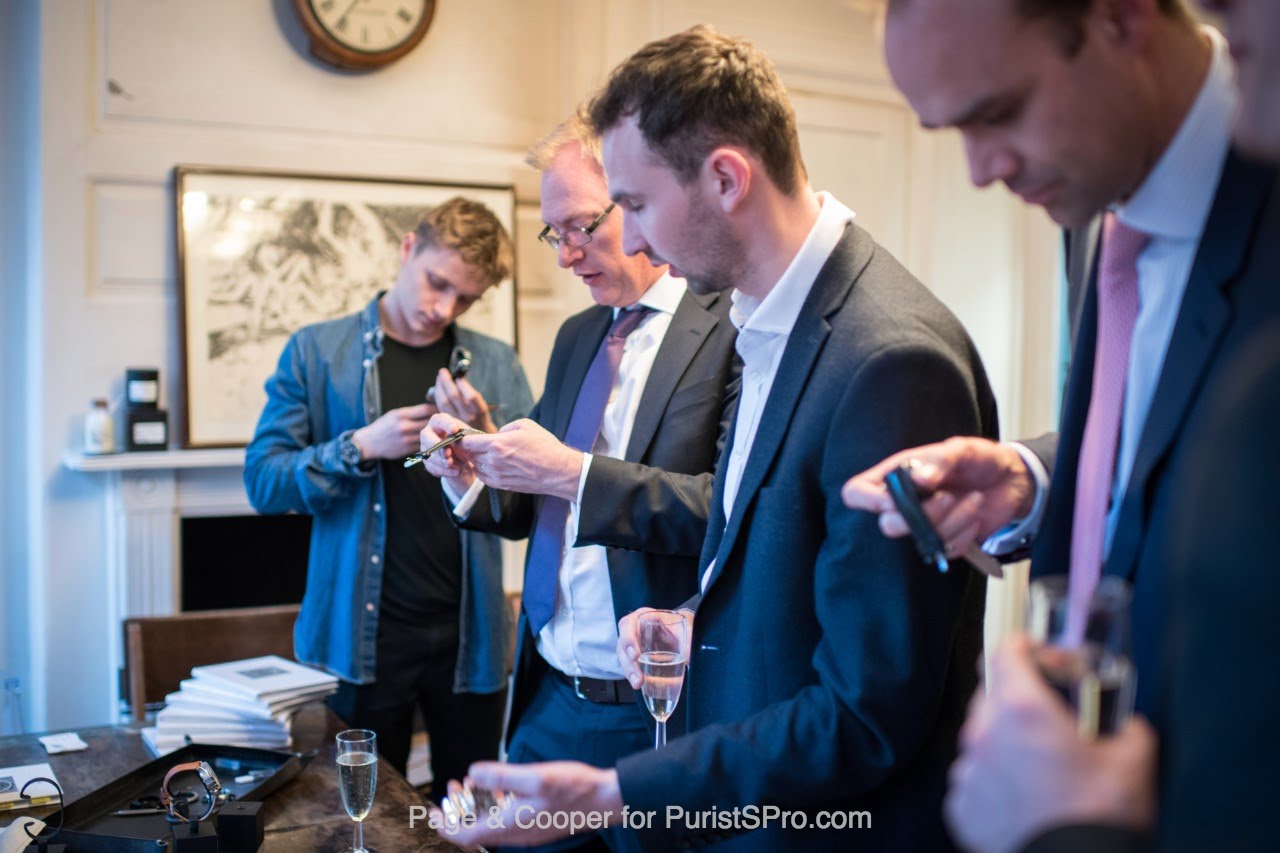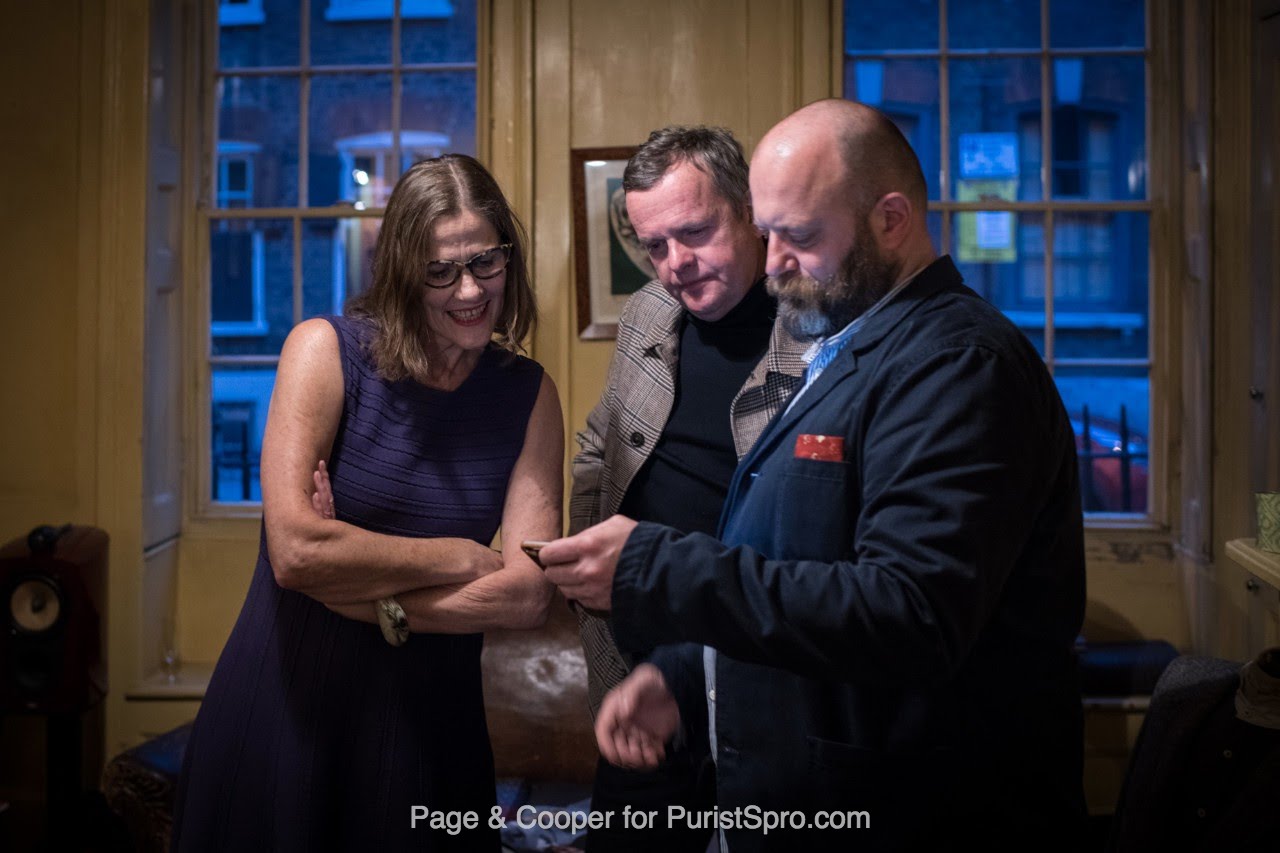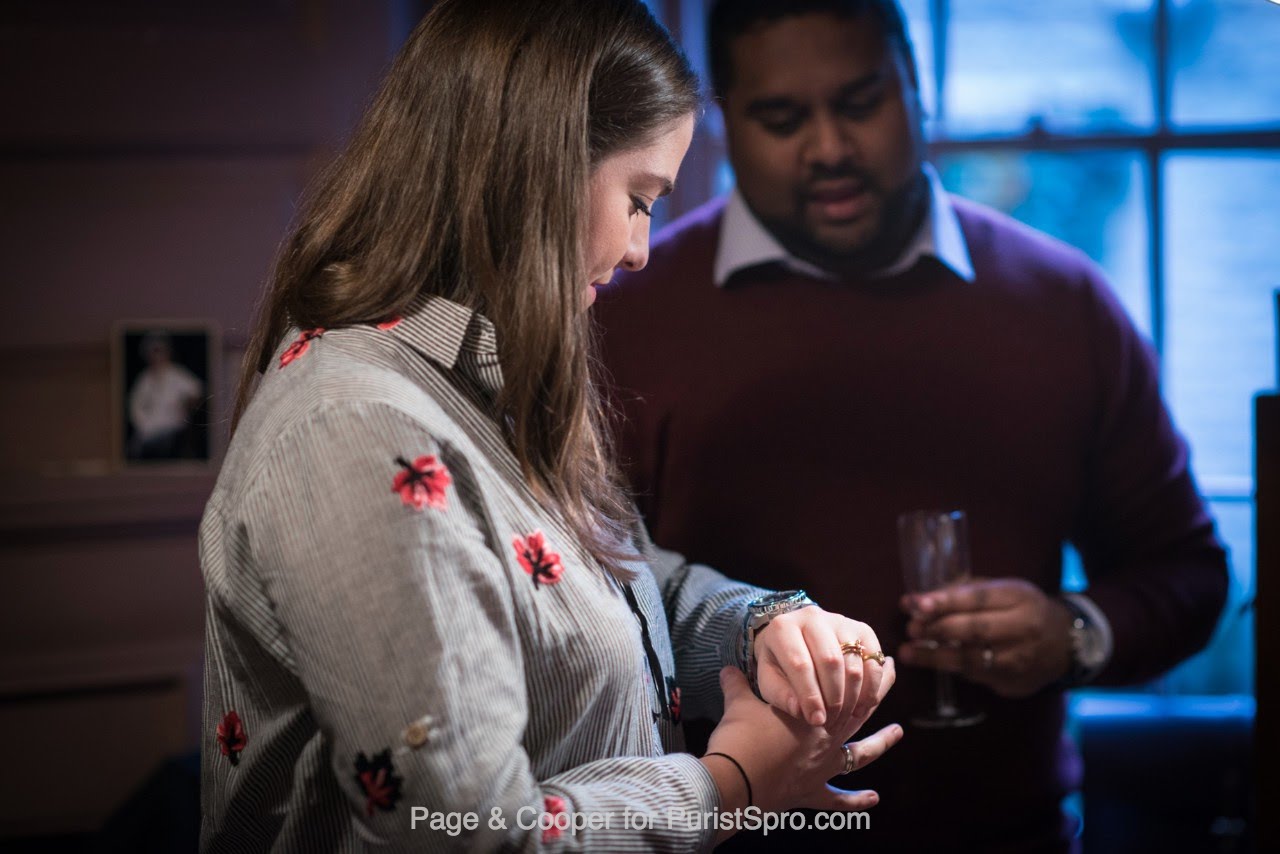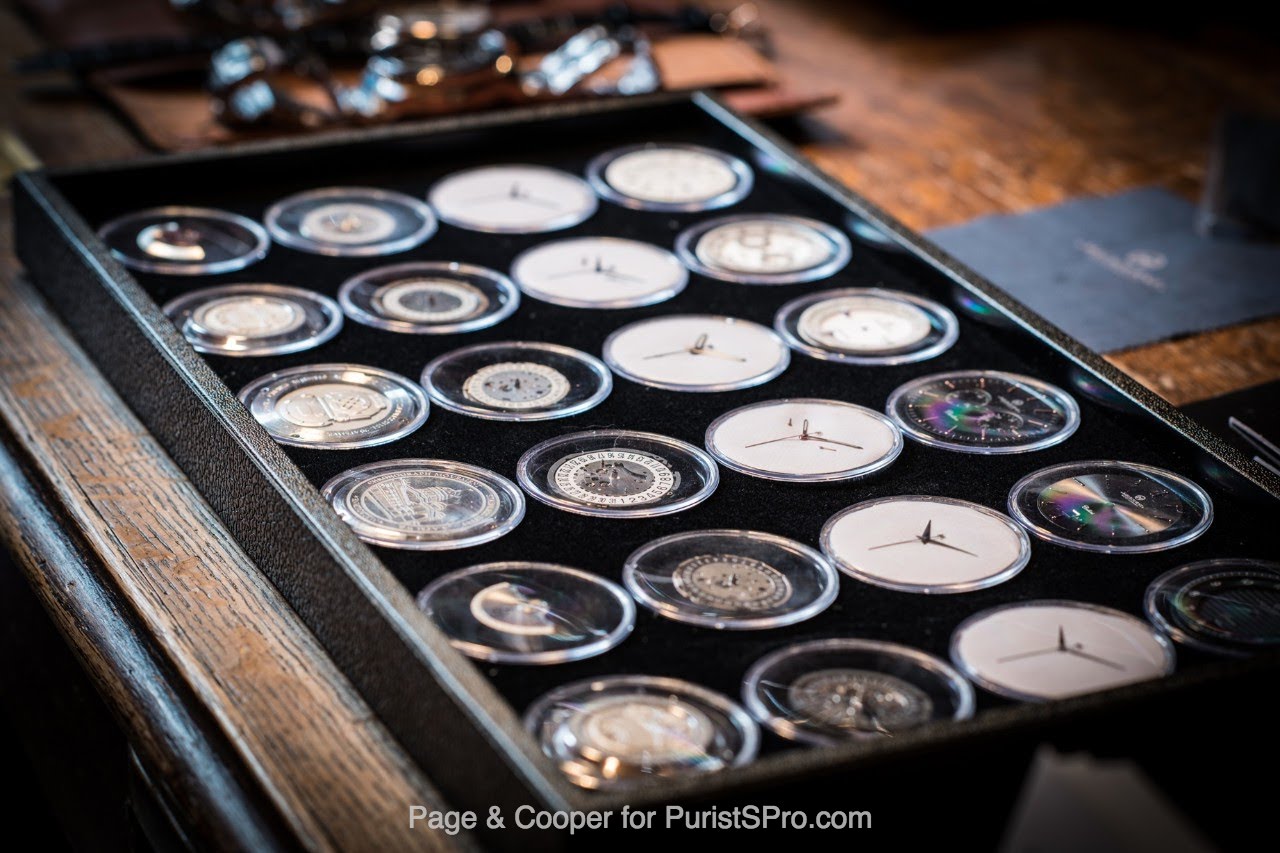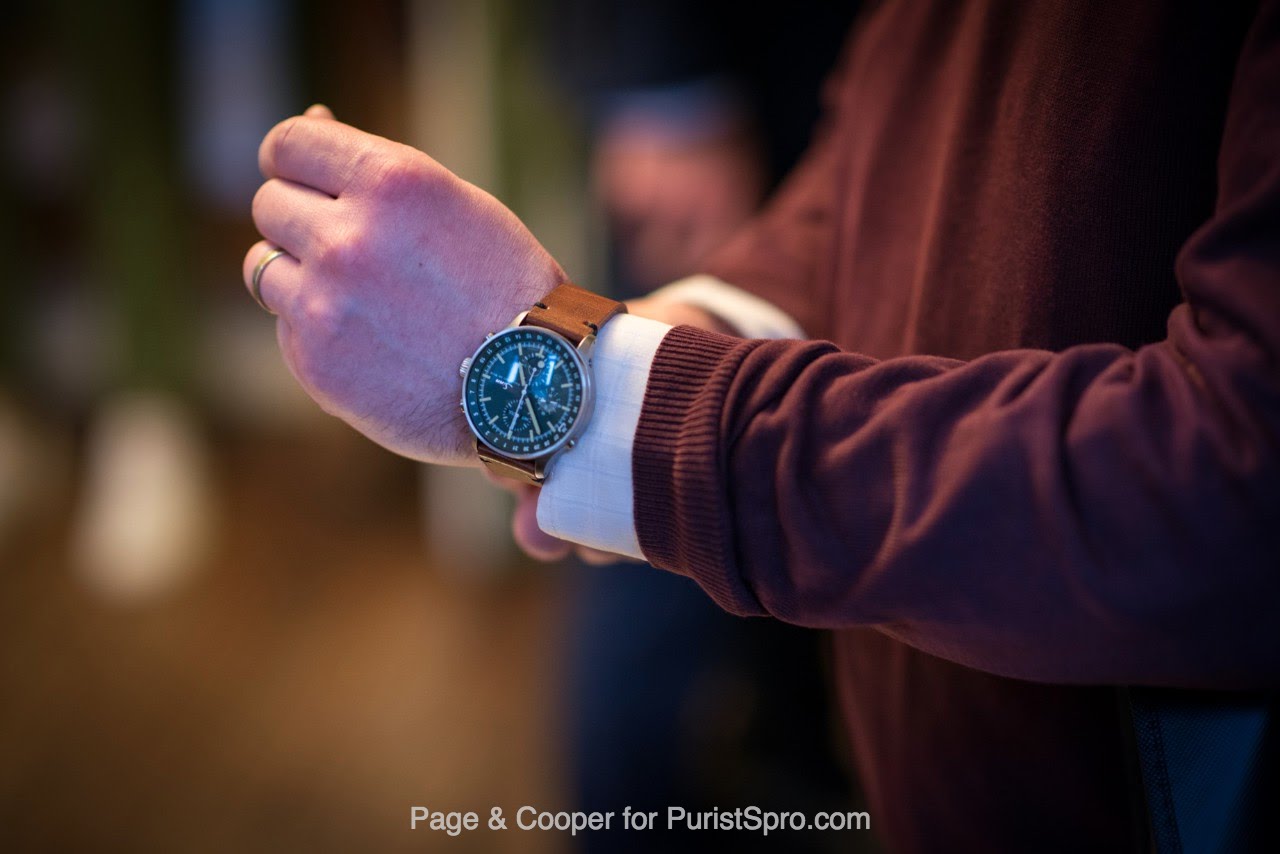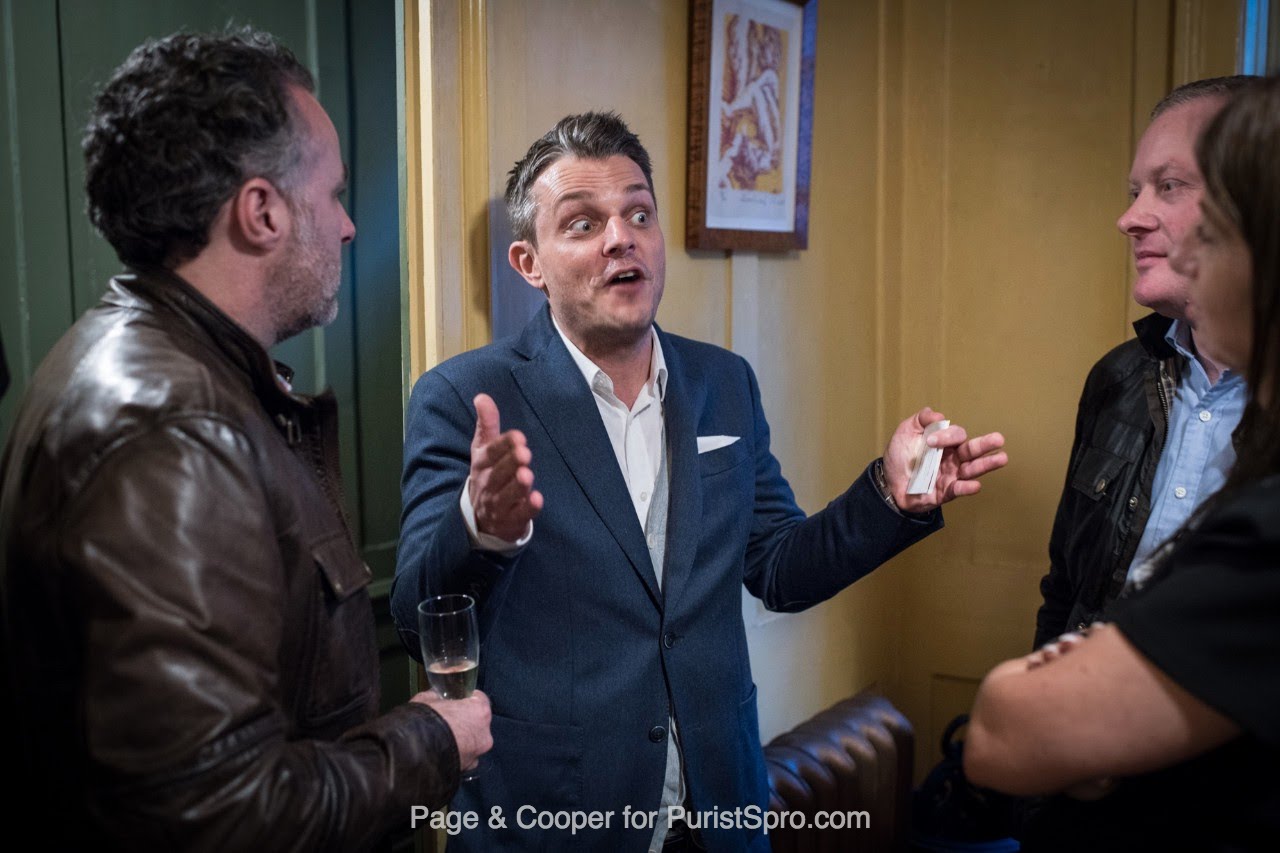 Third, Page & Cooper organised talks and panels to discuss the appeal of small, personal brands - in a very interactive and entertaining manner. Professional video and photography teams took footage which will later be used for marketing purposes - a great benefit for the brands, and the images are fantastic as you can see here.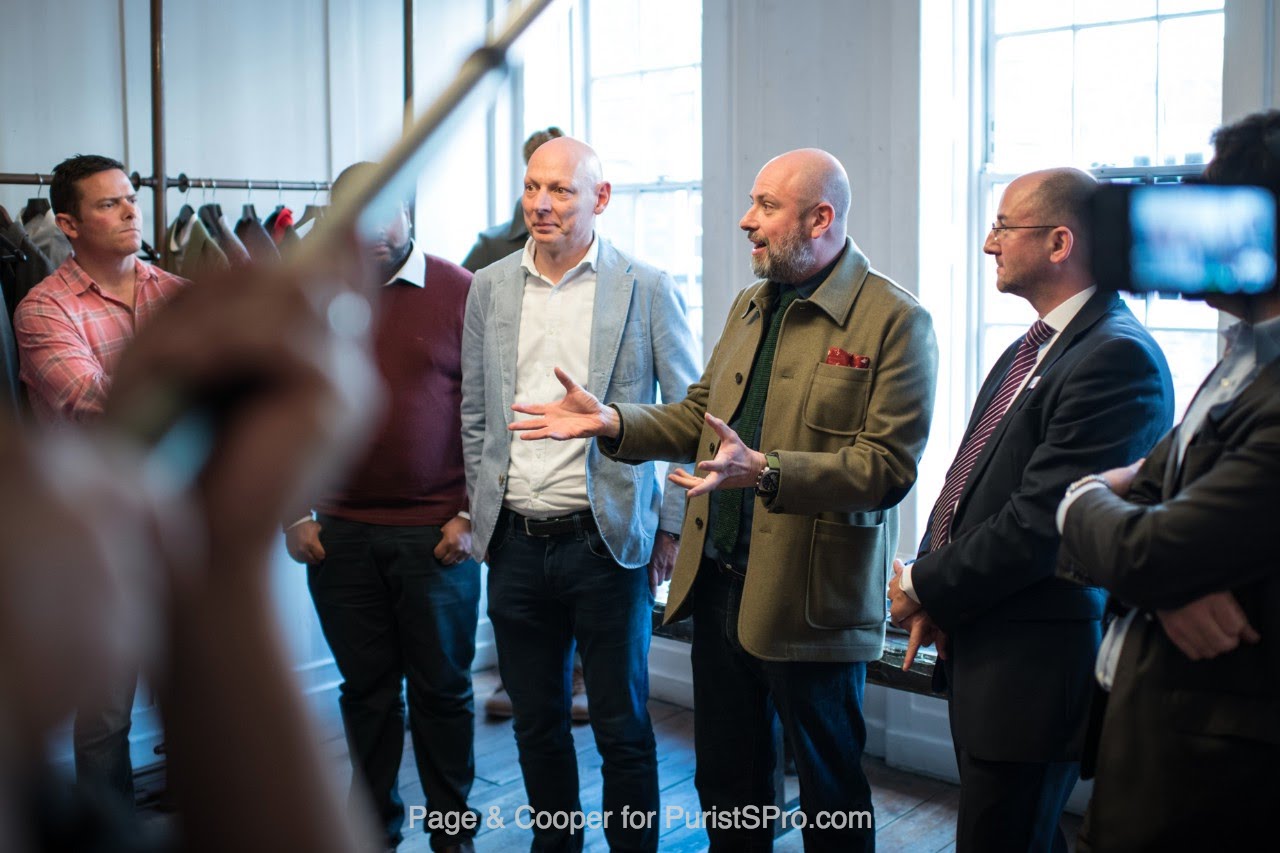 In summary I can say: mission accomplished, which in essence meant a very rewarding Independents' Day and a win-win situation for us collectors and the brands alike! Events like this will become more and more important to the smaller brands.
If you took note of the big announcement today, i.e. withdrawal of Swatch Group from large and anonymous fairs like BaselWorld, then this might be the case even for the big guys...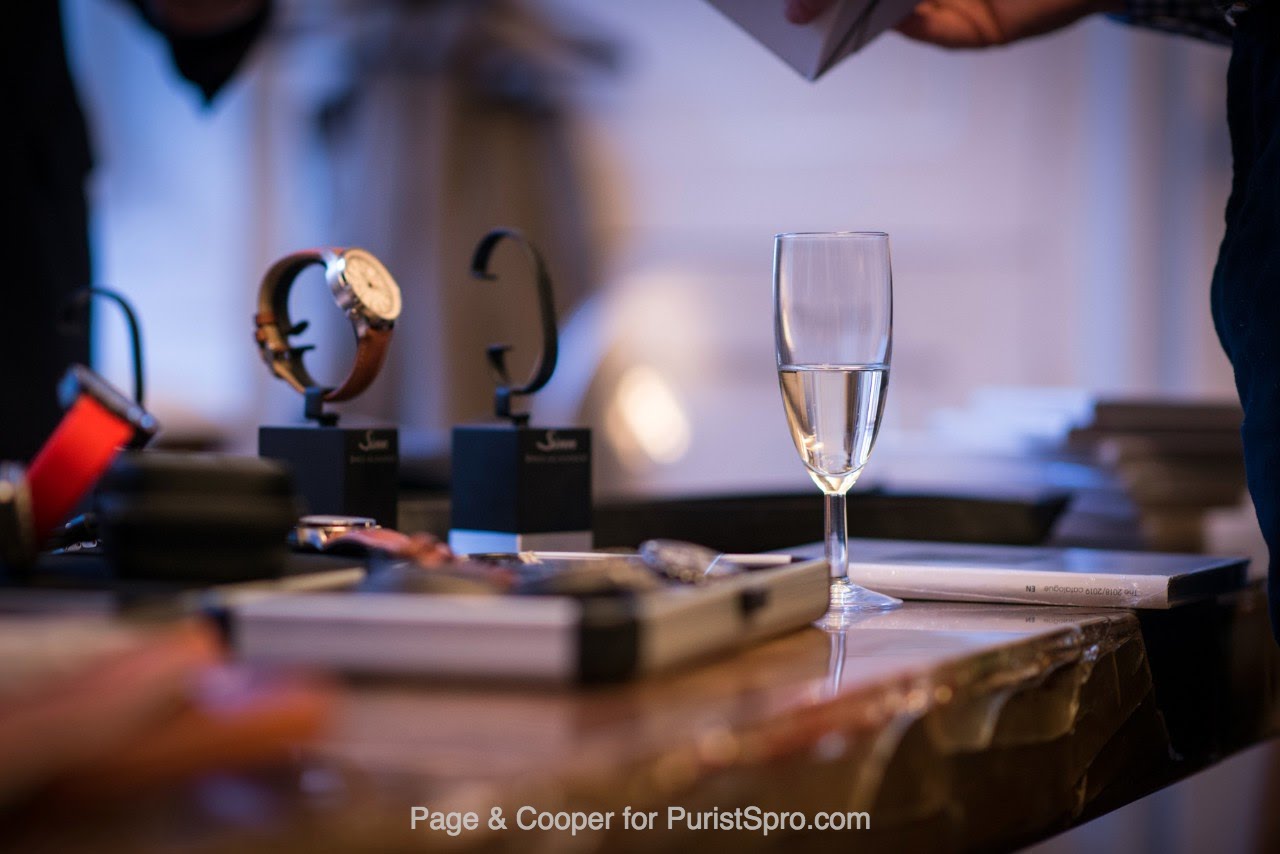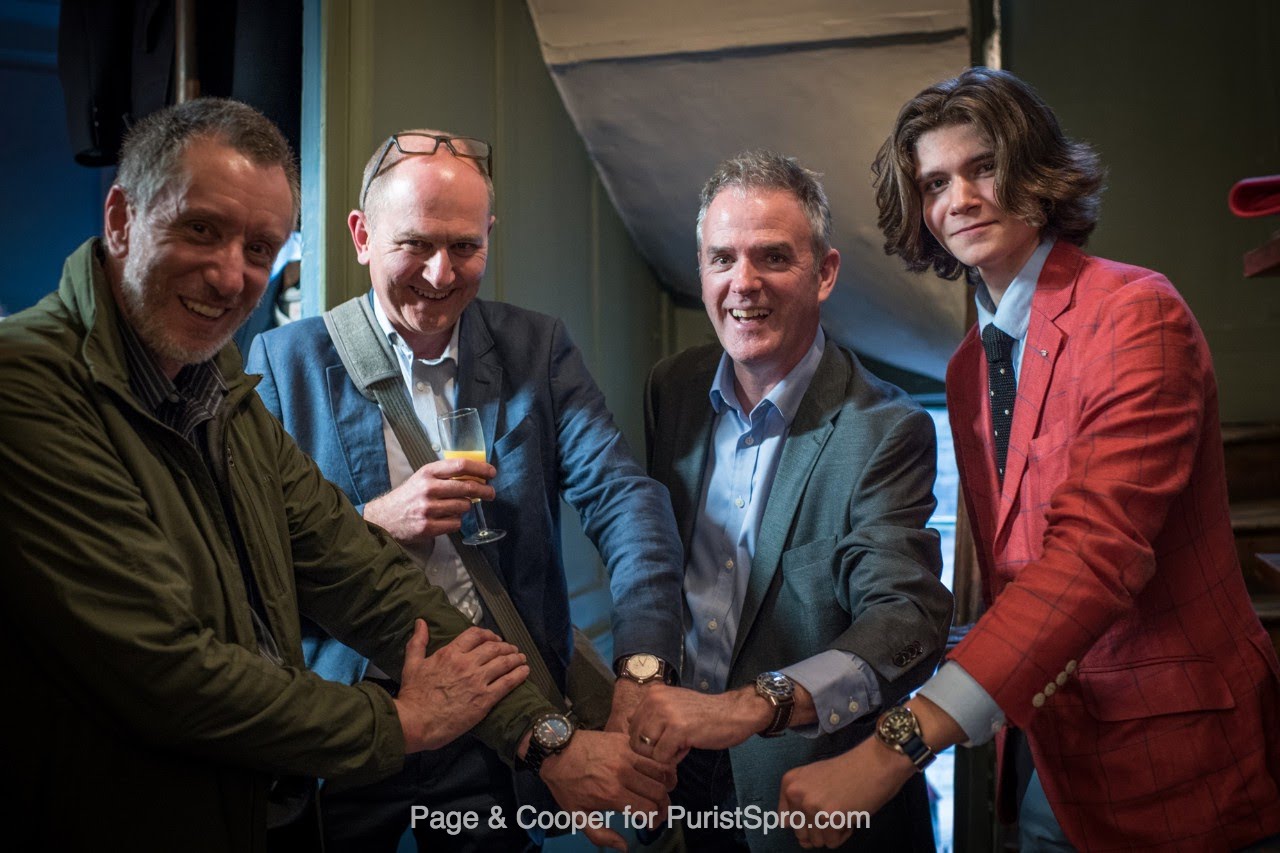 I am looking forward to a
da capo
next year!
Cheers,
Magnus
P.S.: Special thanks to Page & Cooper for inviting me and also for allowing me to use their fantastic image material.