When the SalonQP takes place, you always have the ability to meet watchmakers or brands which take advantage of the event to show their latest creations to people who go to London. I was able to take advantage of my stay in London to discover other watches that did not emanate from the official exhibitors of the salon.
A visit to the Charles Frodsham boutique on Bury Street was a must and is mandatory if you travel to London soon. The Double Impulse Chronometer Wristwatch is indeed one of the most ambitious projects and a new demonstration of the revival of the high end segment of the English watchmaking. The dial may look classic at first glance (even if the pictured watch is quite original due to the presence of the prizes won by Frodsham in the past) but the movement is really stunning. It is not a "still beauty". It is also the way the moving parts act. The Double Impulse system creates a mesmerizing behavior of the regulating organ.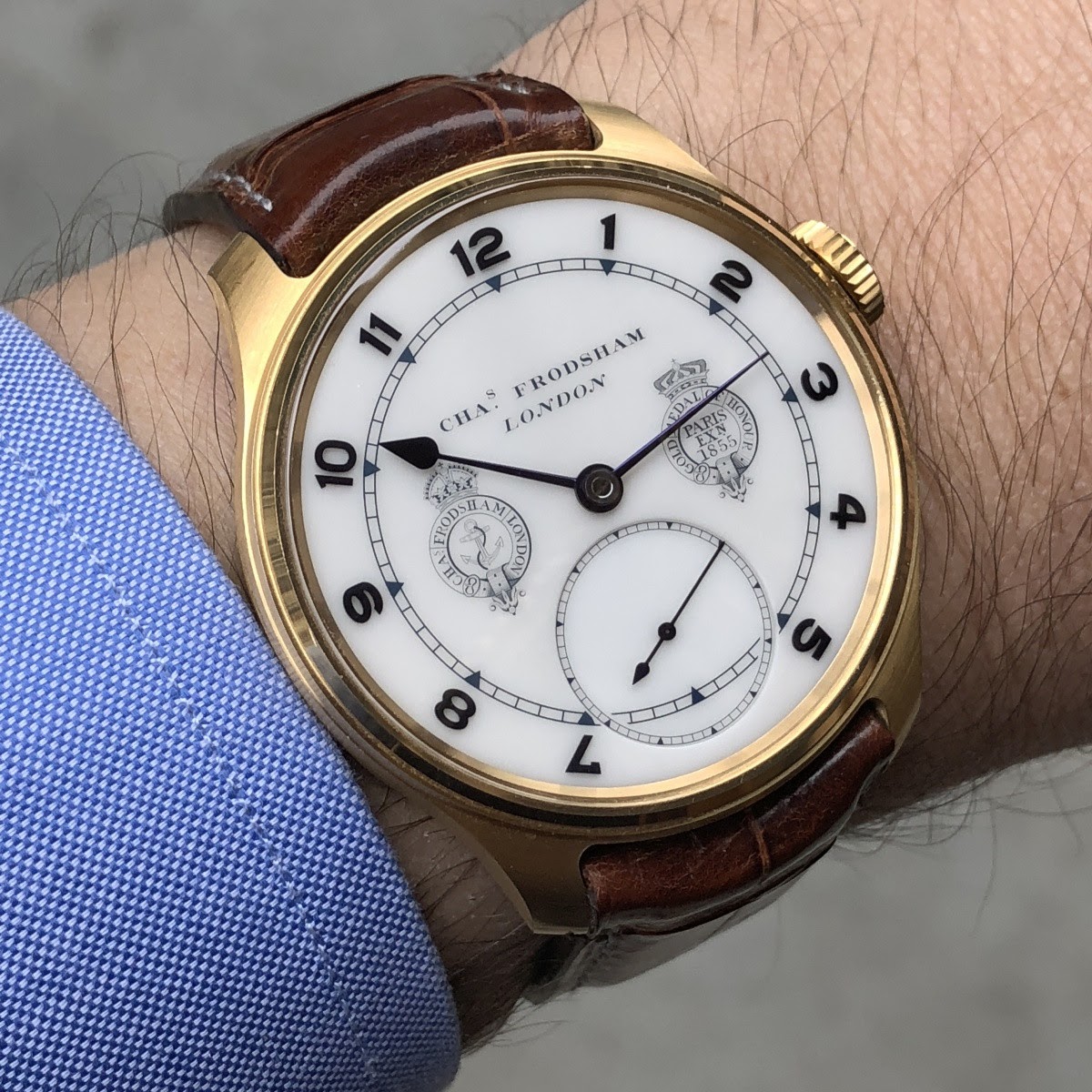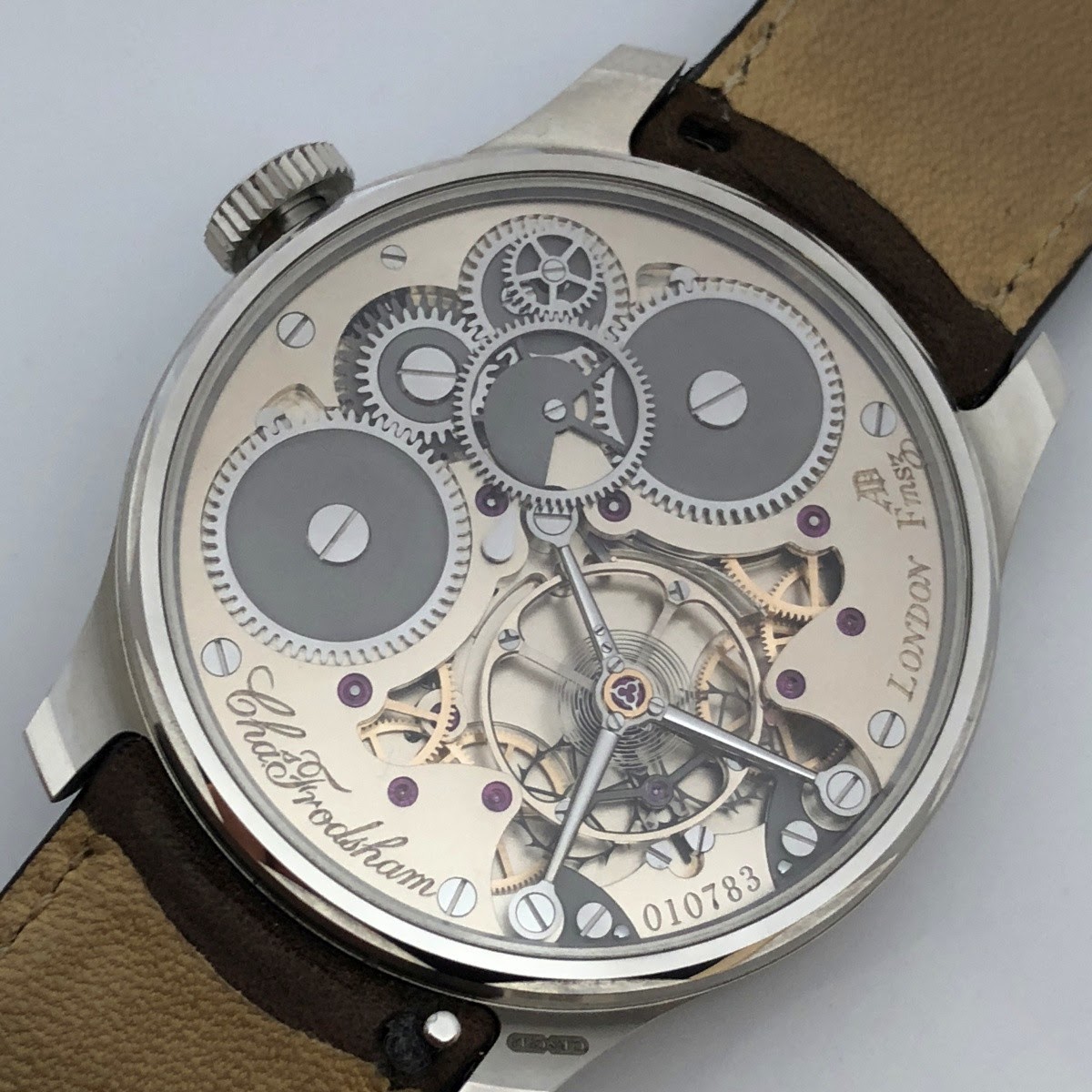 The presence of the Grönefeld brothers at the SalonQP inauguration cocktail allowed me to finally discover the 1941 Principia, their first automatic watch. Behind dials of classic appearance (but available with a wide range of colors and in two styles!), we can discover a beautiful movement, which is for me, in terms of quality of the finishes and aesthetically speaking at the same level than the 1941 Remontoire one.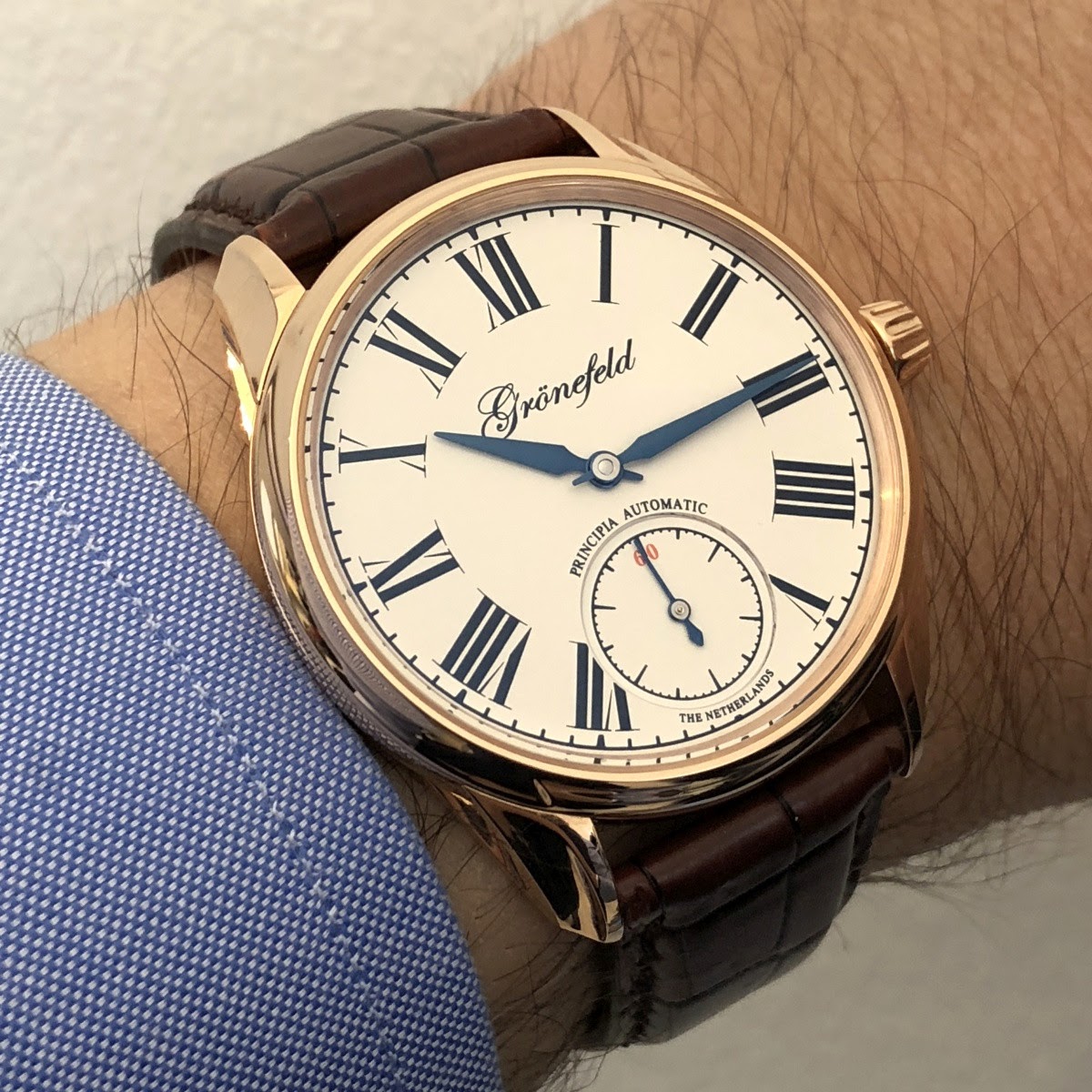 Note that several dial colors are available and this combo makes the watch even more attractive and quite daring: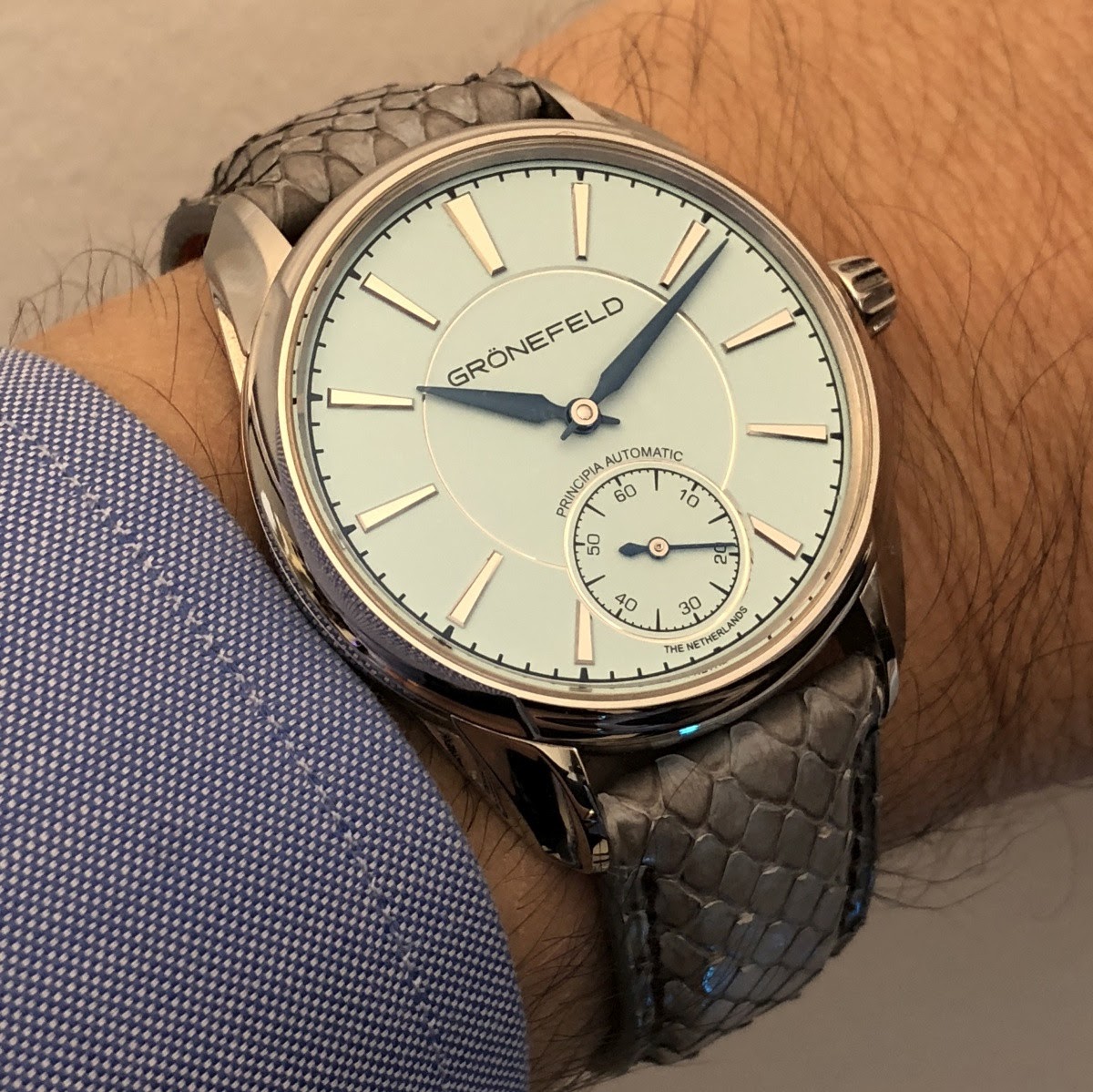 Urwerk
organized a lunch during the SalonQP with the UK press. Martin Frei had the great idea of ​​bringing with him the
CC-1 Cobra
, which foreshadows the brand's latest creation, the
UR-111C
and its linear minute display: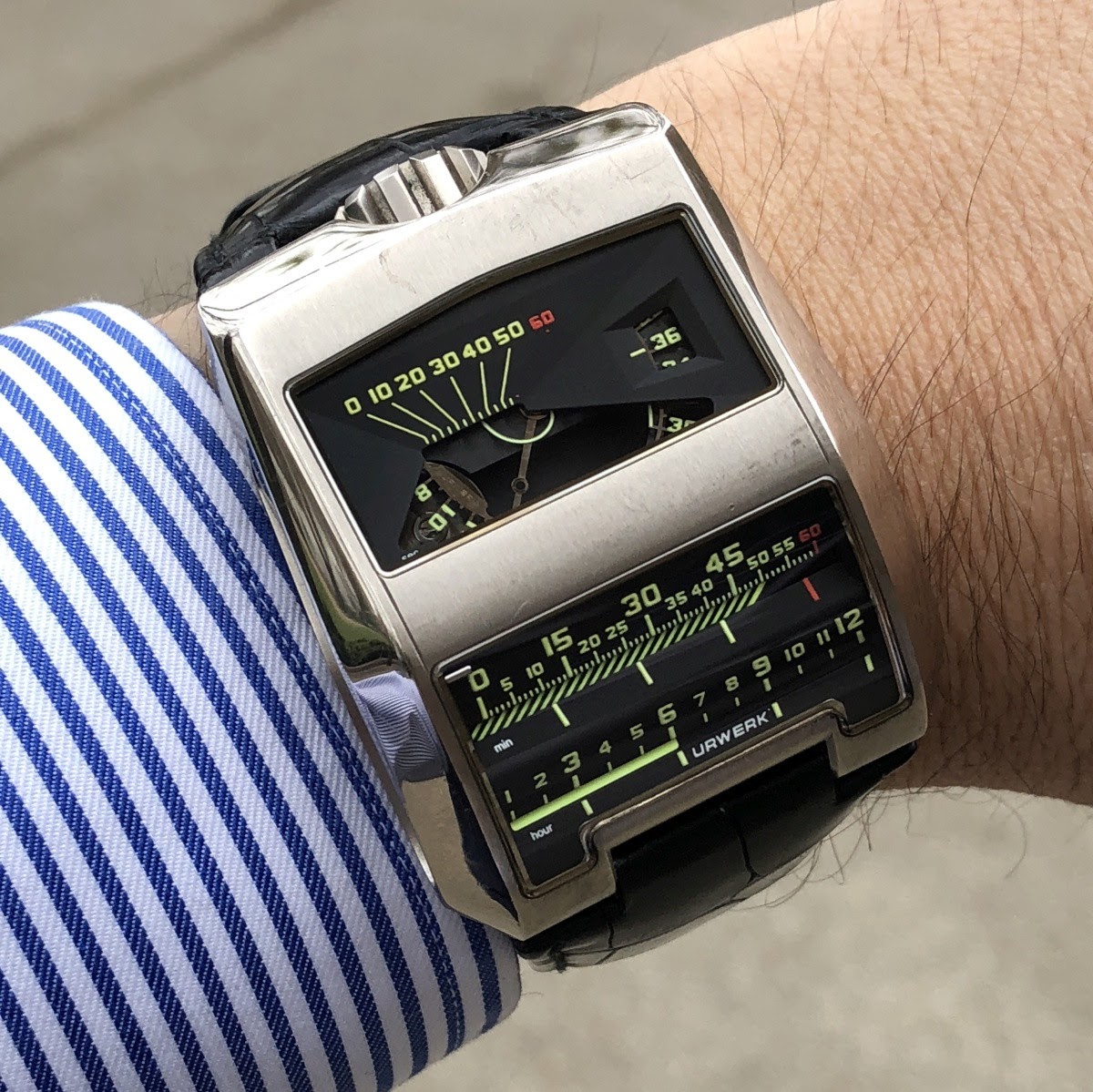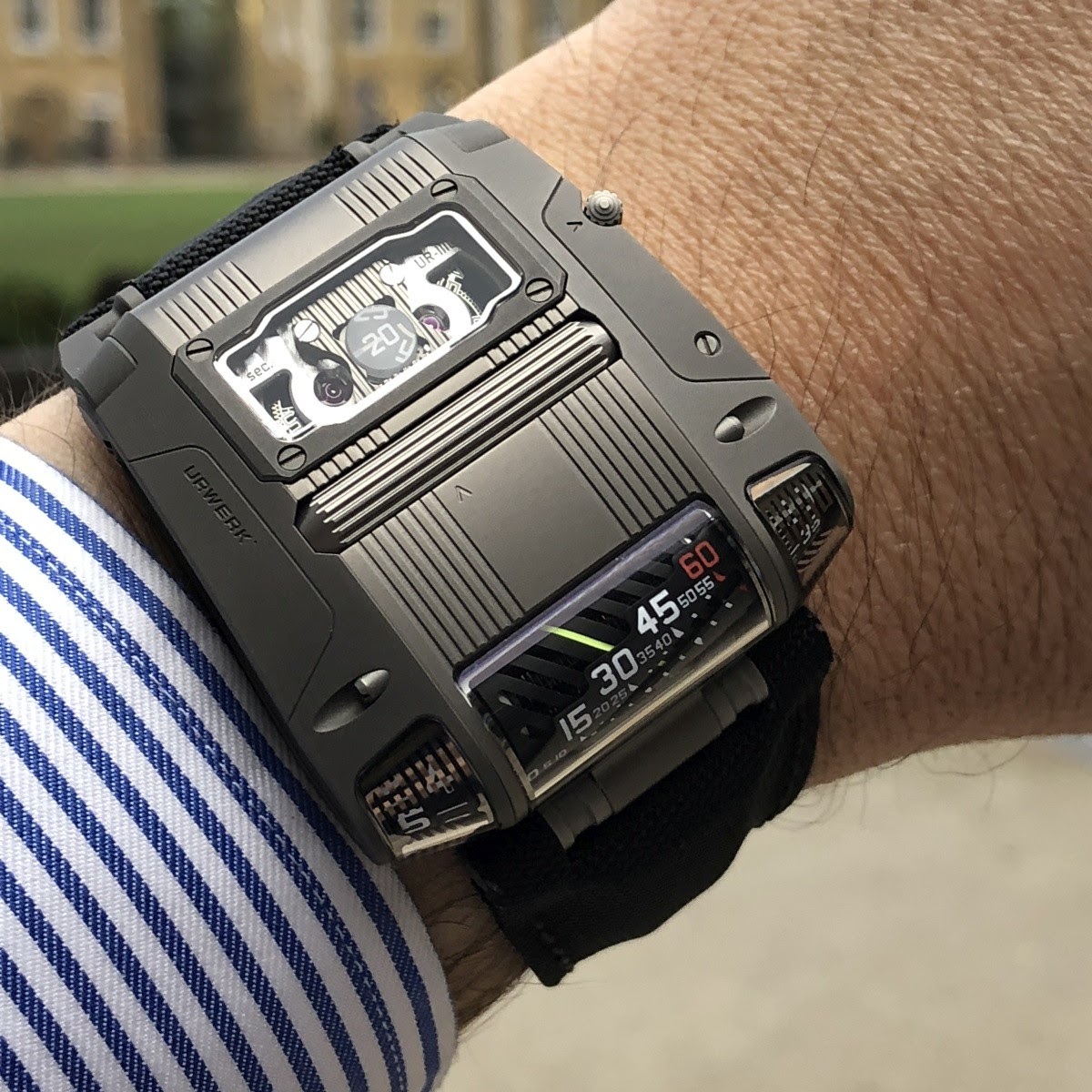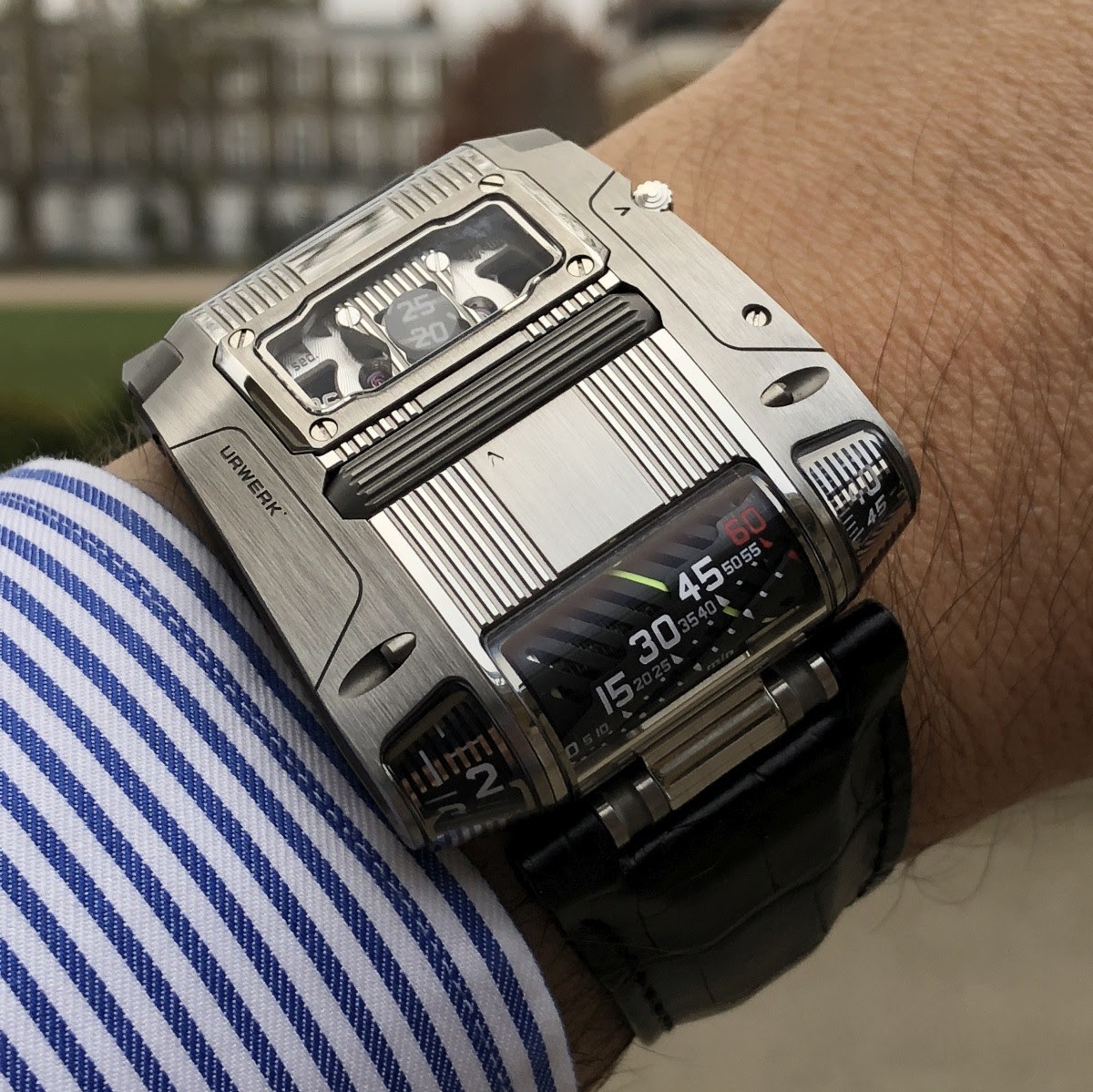 German Polosin was present at SalonQP at the AHCI booth to support Konstantin Chaykin. I asked him to present me his Kopf Watch made in bronze. Needless to say, this watch that exists only as a prototype for the time being doesn't leave anybody indifferent. It is one of the strangest things I have ever seen to be frank: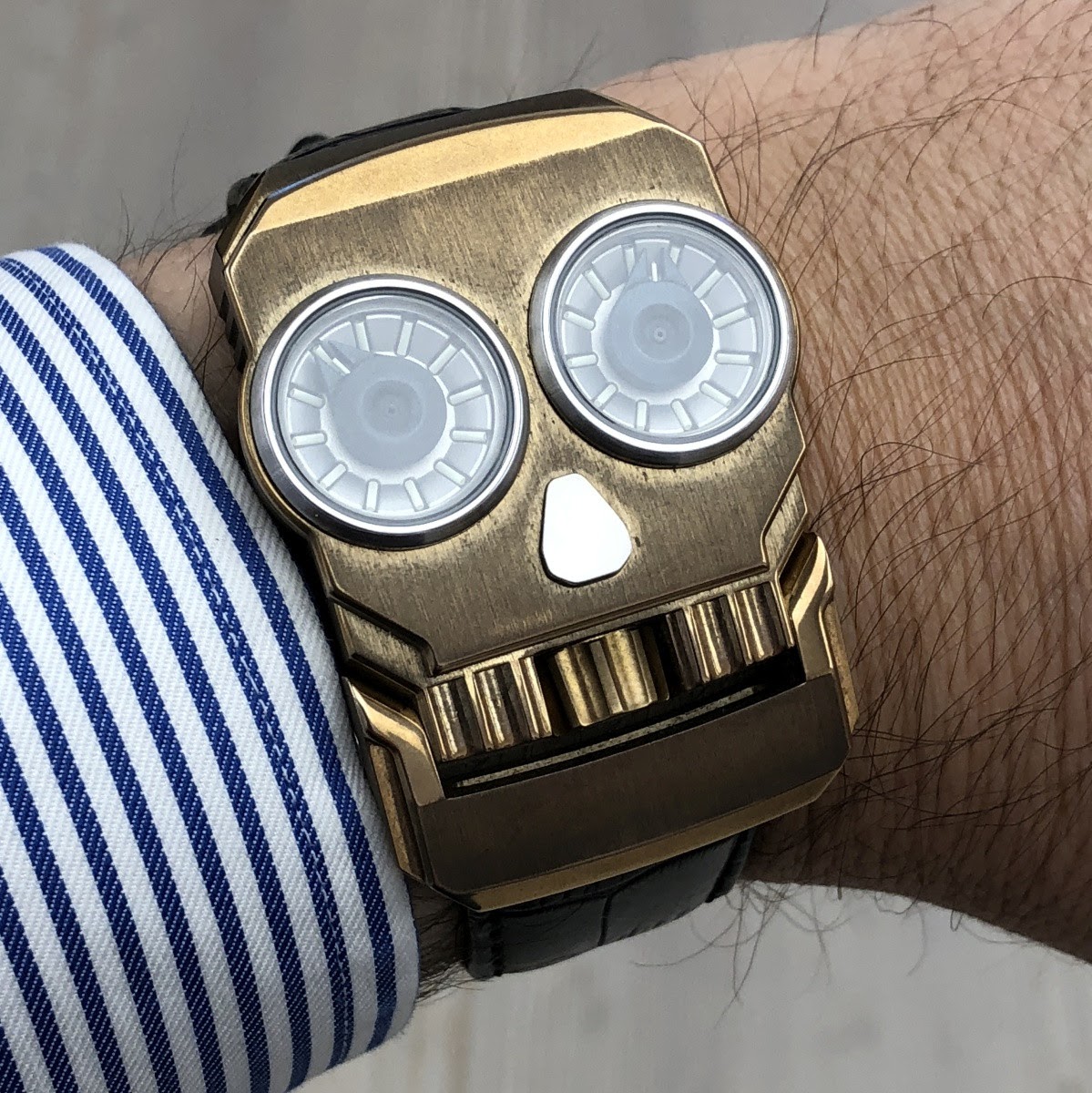 Bell & Ross organized an event during the SalonQP weekend in its Burlington Arcade boutique to unveil the two watches made in partnership with Wei Koh (The Rake & Revolution) which are variations of the Bellytanker: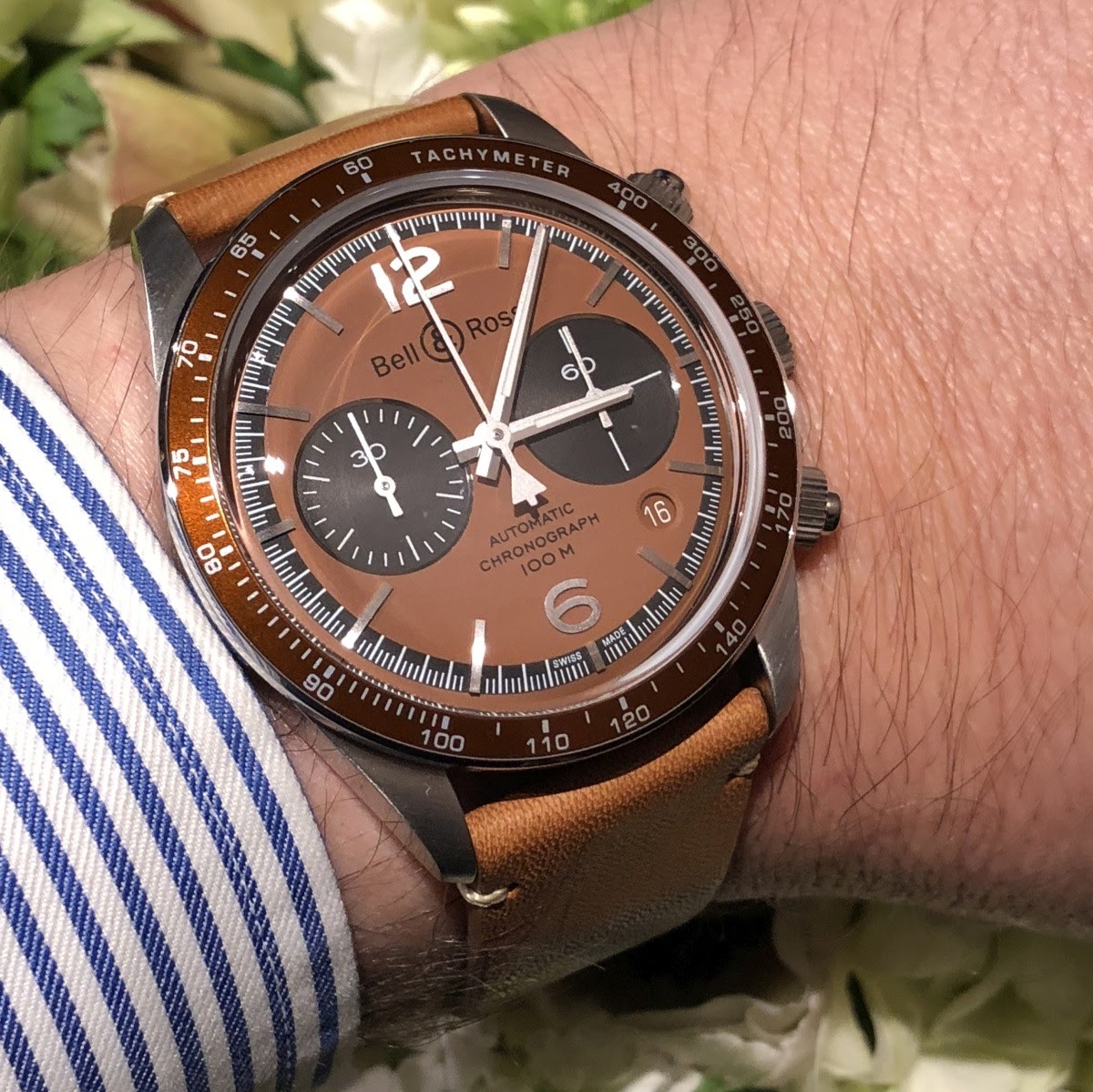 Finally, I met Juliana Arbelaez who presented me a spectacular rose gold version of the SUISSEMECANICA SM8 edited in the context of a limited series of 5 pieces. The watch is large, thick but thanks to the successful design, I didn't have the feeling to wear a big gold watch: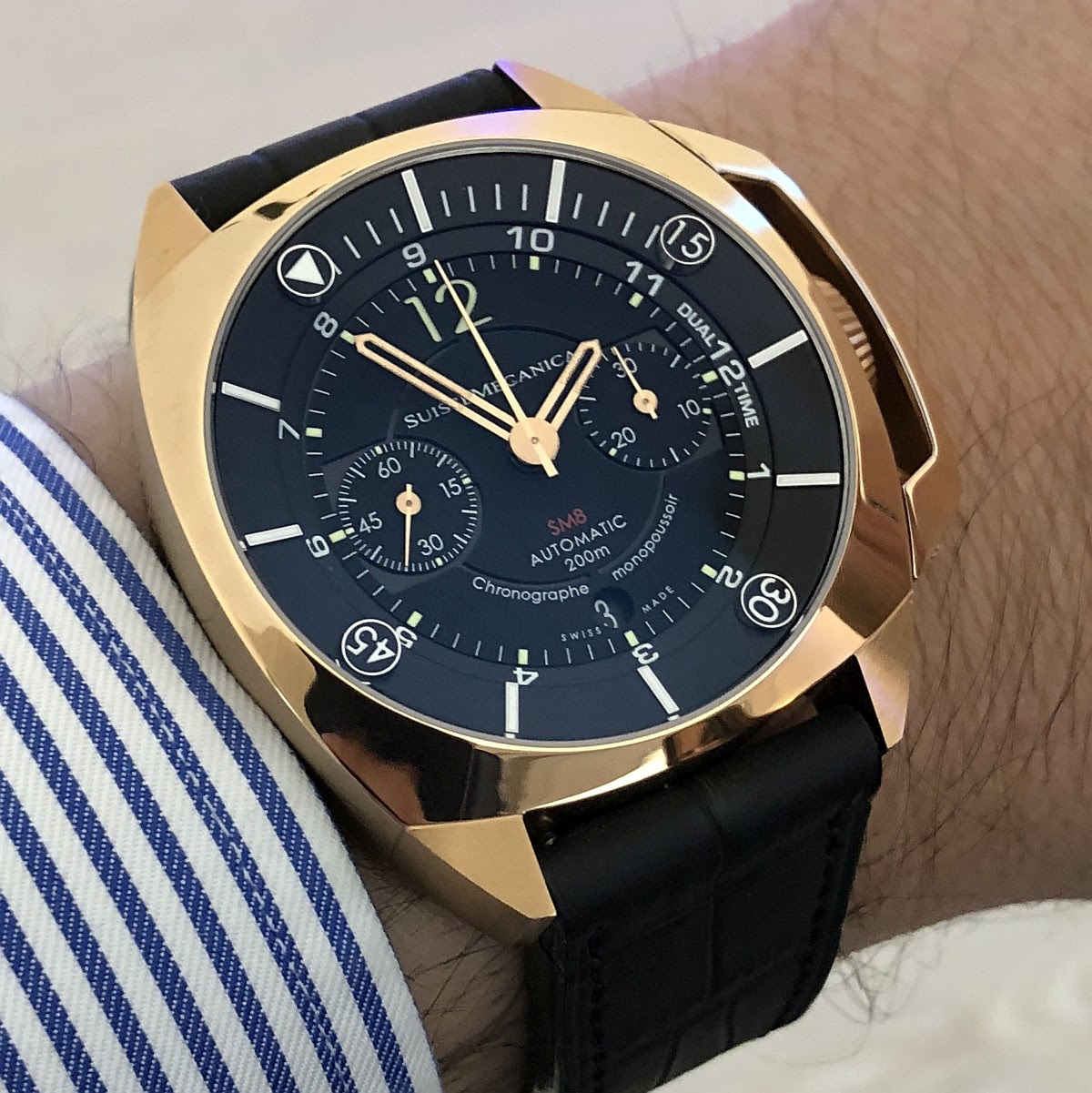 Thanks a lot to the different brands for the time they have spent with me.
Fr.Xavier