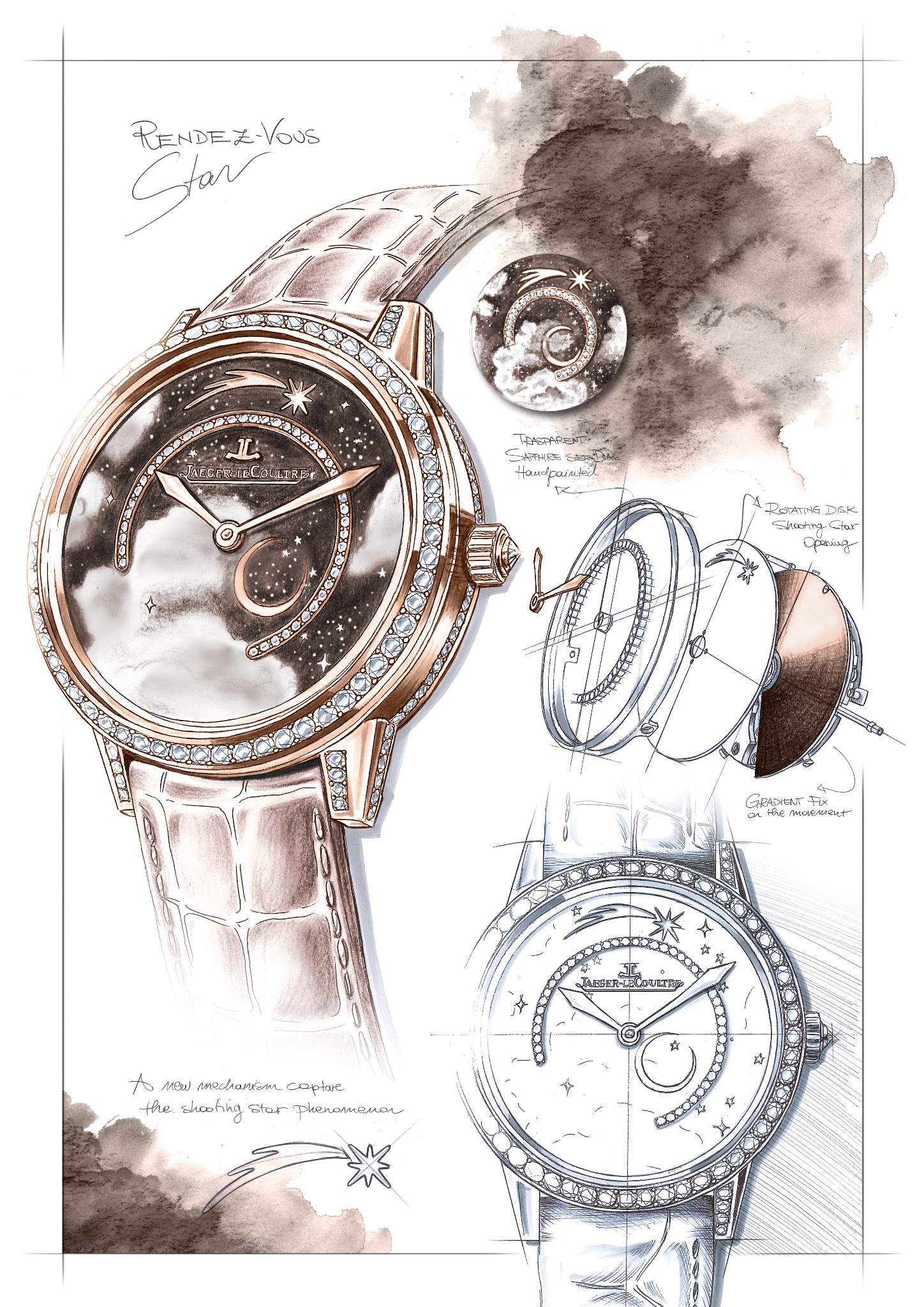 The Rendez Vous is a line which was born in 2019. A line which gave birth to some marvels, such as the Celestial or the Moon.
This year again, Jaeger Lecoultre decided to give to the Rendez-Vous a new complication, dedicated to the Celestial Universe, which they strangely call Dazzling Star, while I would have rather called it Shooting Star.
I will say it straight, this watch is a summit of poetry and romanticism.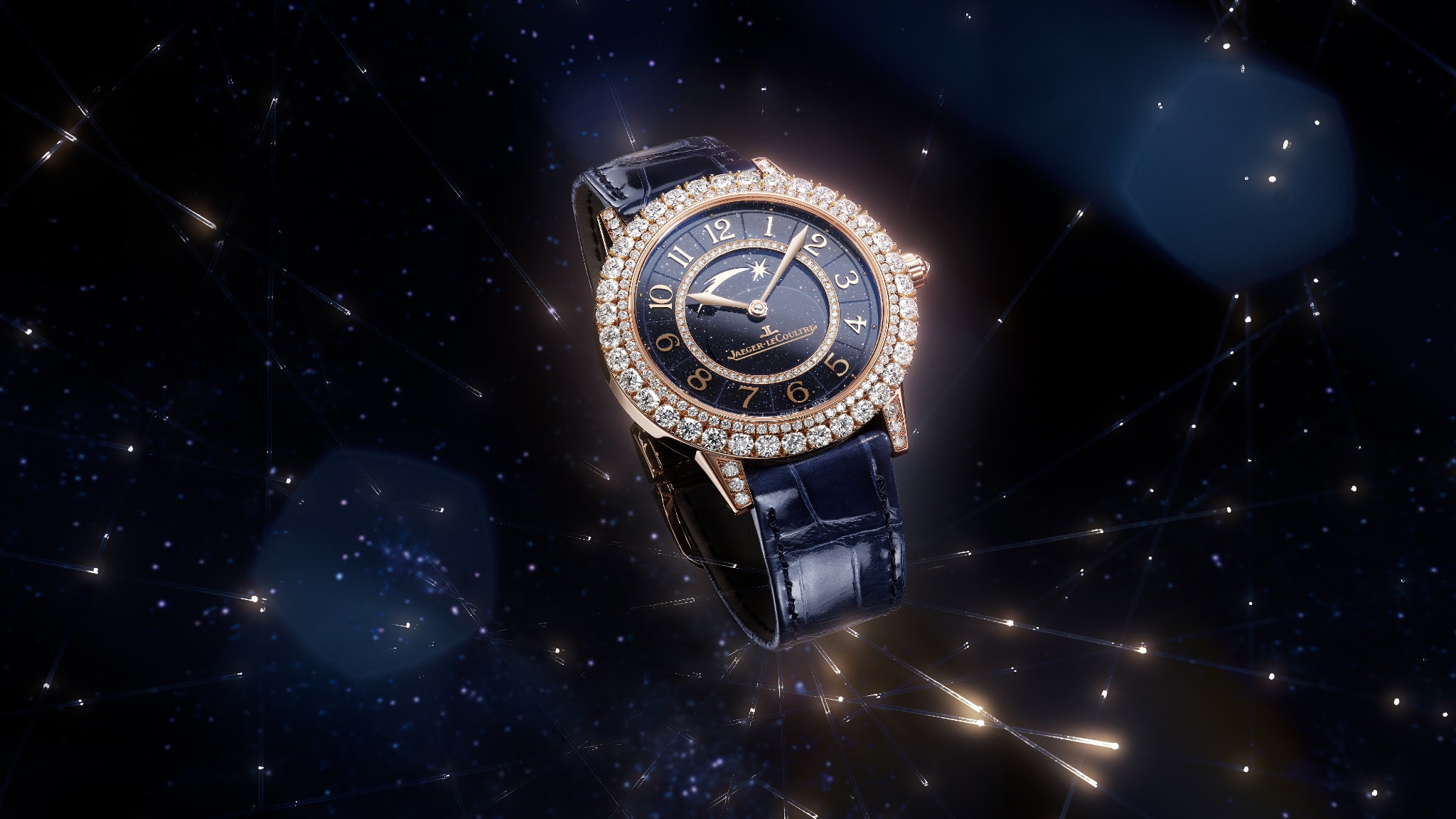 The case is exquisite, with some good dimensions ( 36 mm big / 11, 1 mm high ), which you can get in rose gold OR in white gold. with the top of the lugs, the bezel, the bottom part of the case and the top of the crown.
White gold: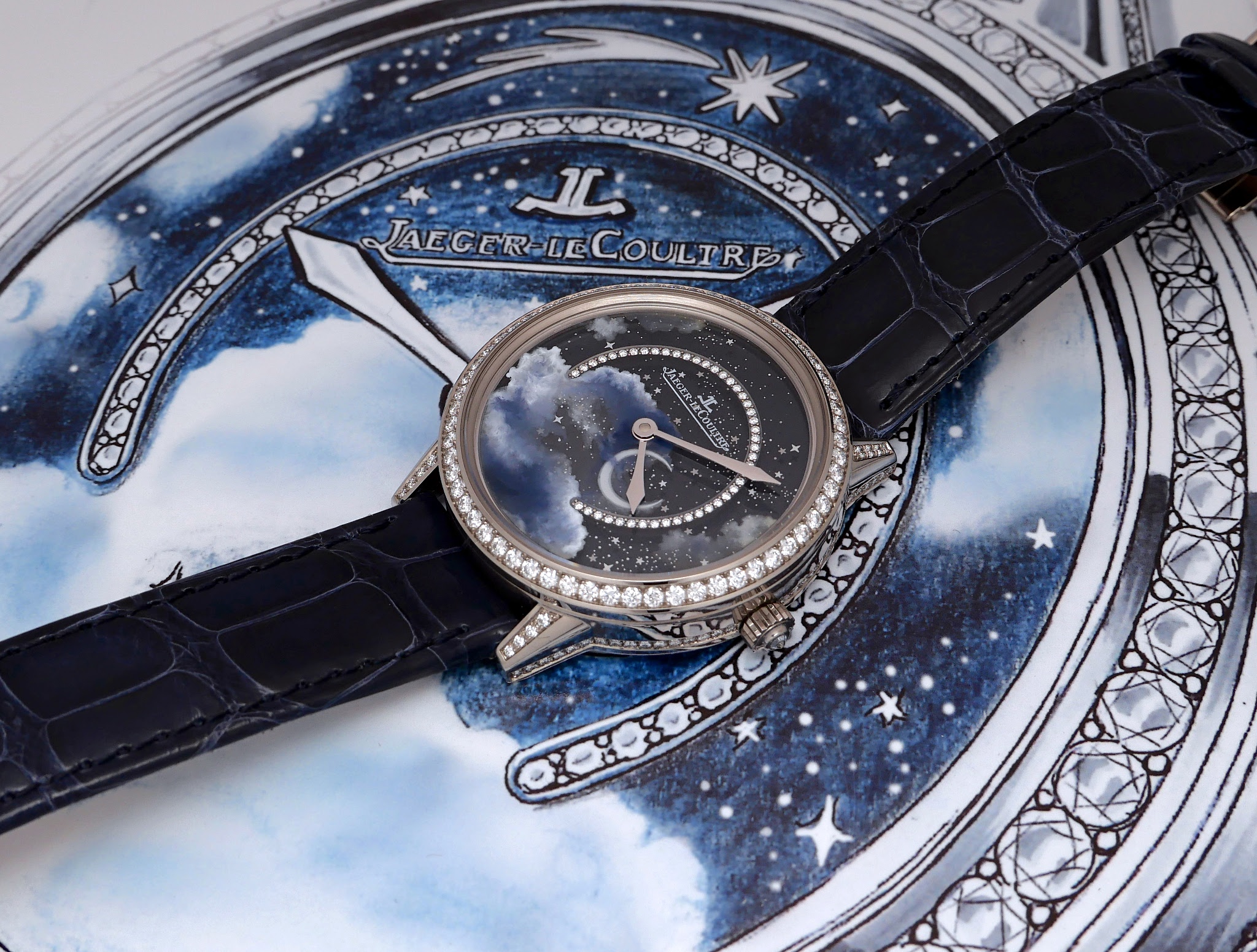 Rose Gold: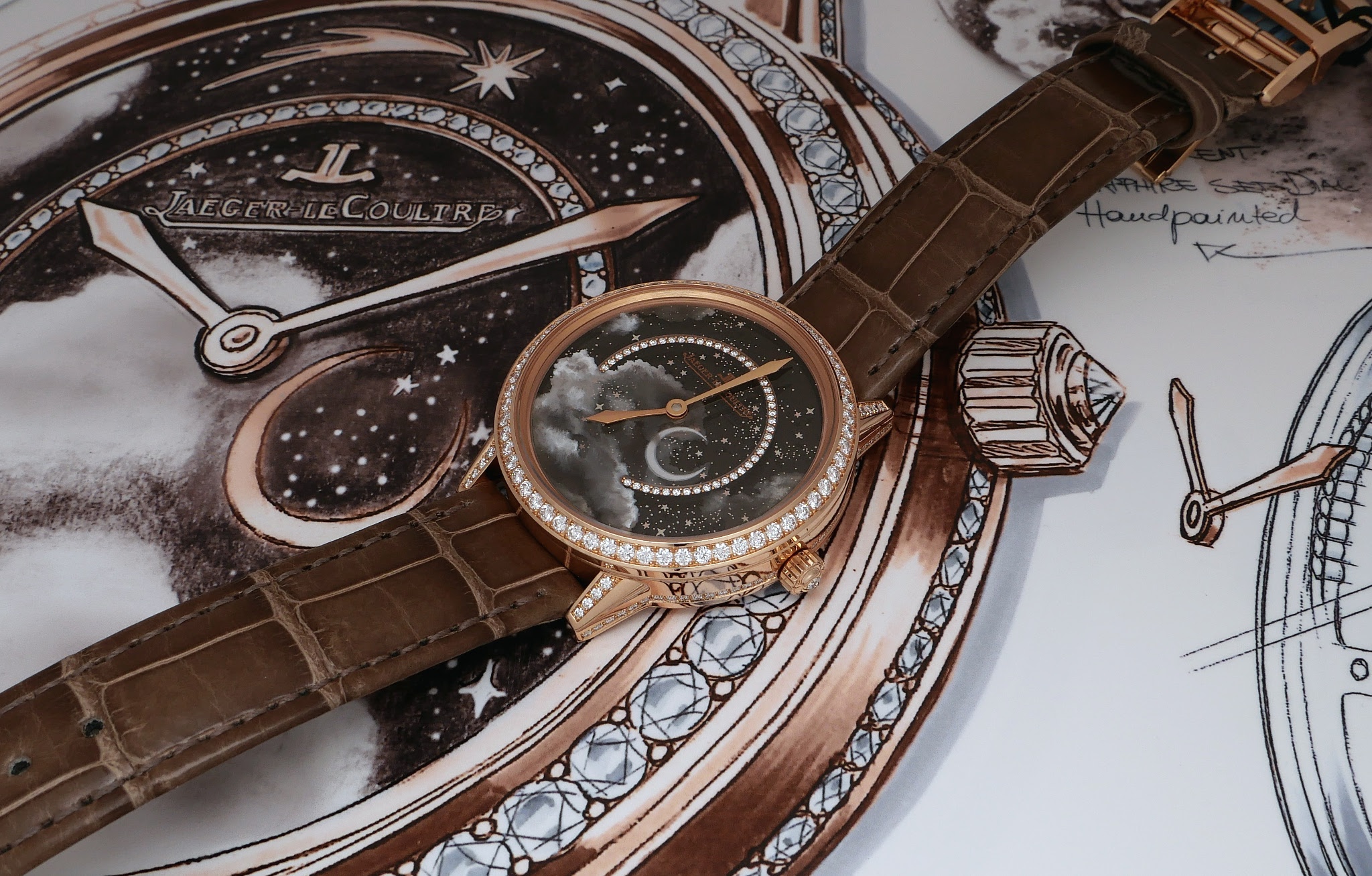 The see-through case back allows you to see the all new automatic movement, the Cal 734 which offers a power reserve of 70 hours, like some of the new members of the Master Control Family from 2020.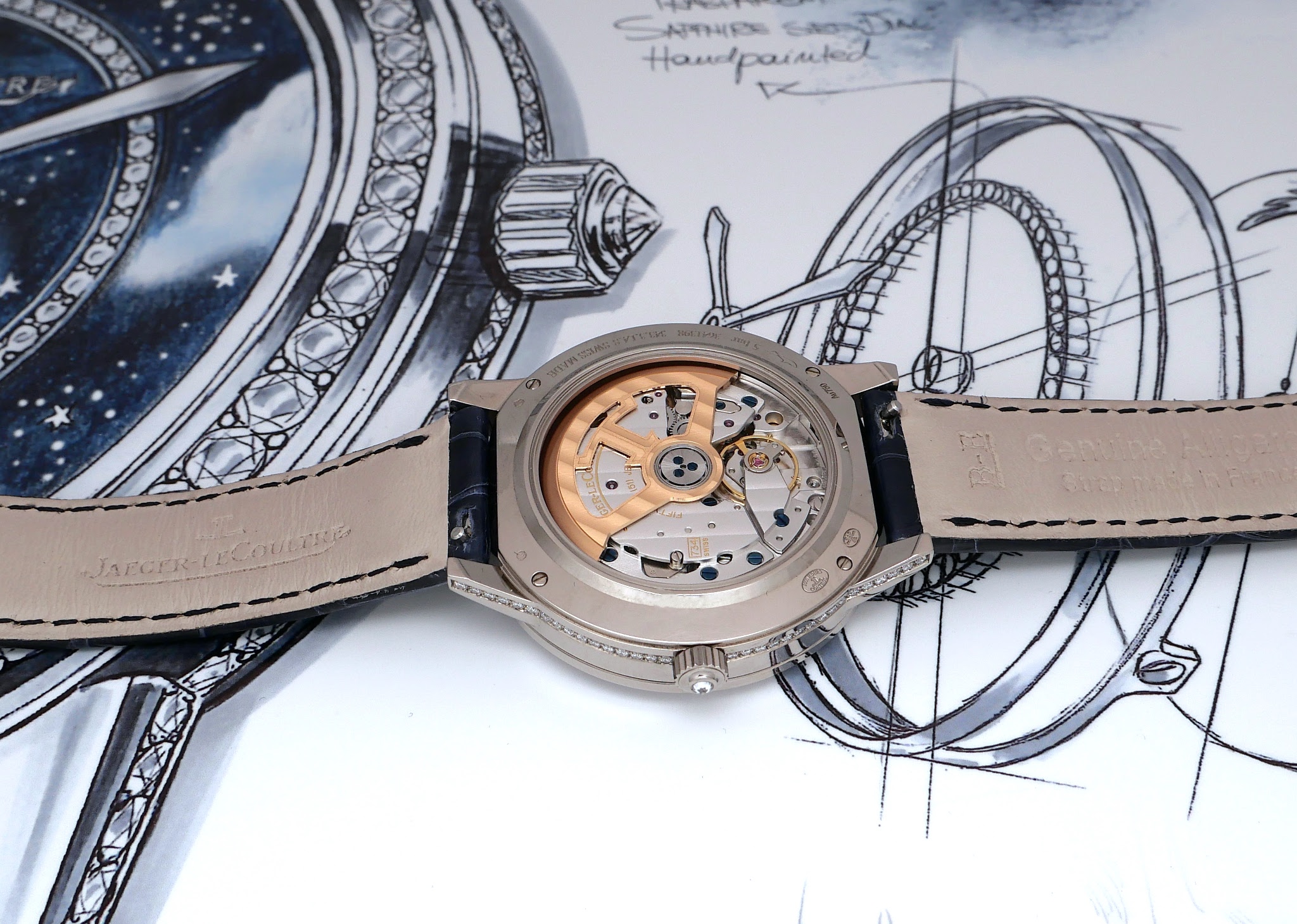 But the dial is the most important part of this watch, its raison d'être.
Made of aventurine, this dial depicts a starry night, with the moon, the clouds, with a ring of diamonds in the center. You will notice that the rose gold and the white gold are the same, with only one difference, the color.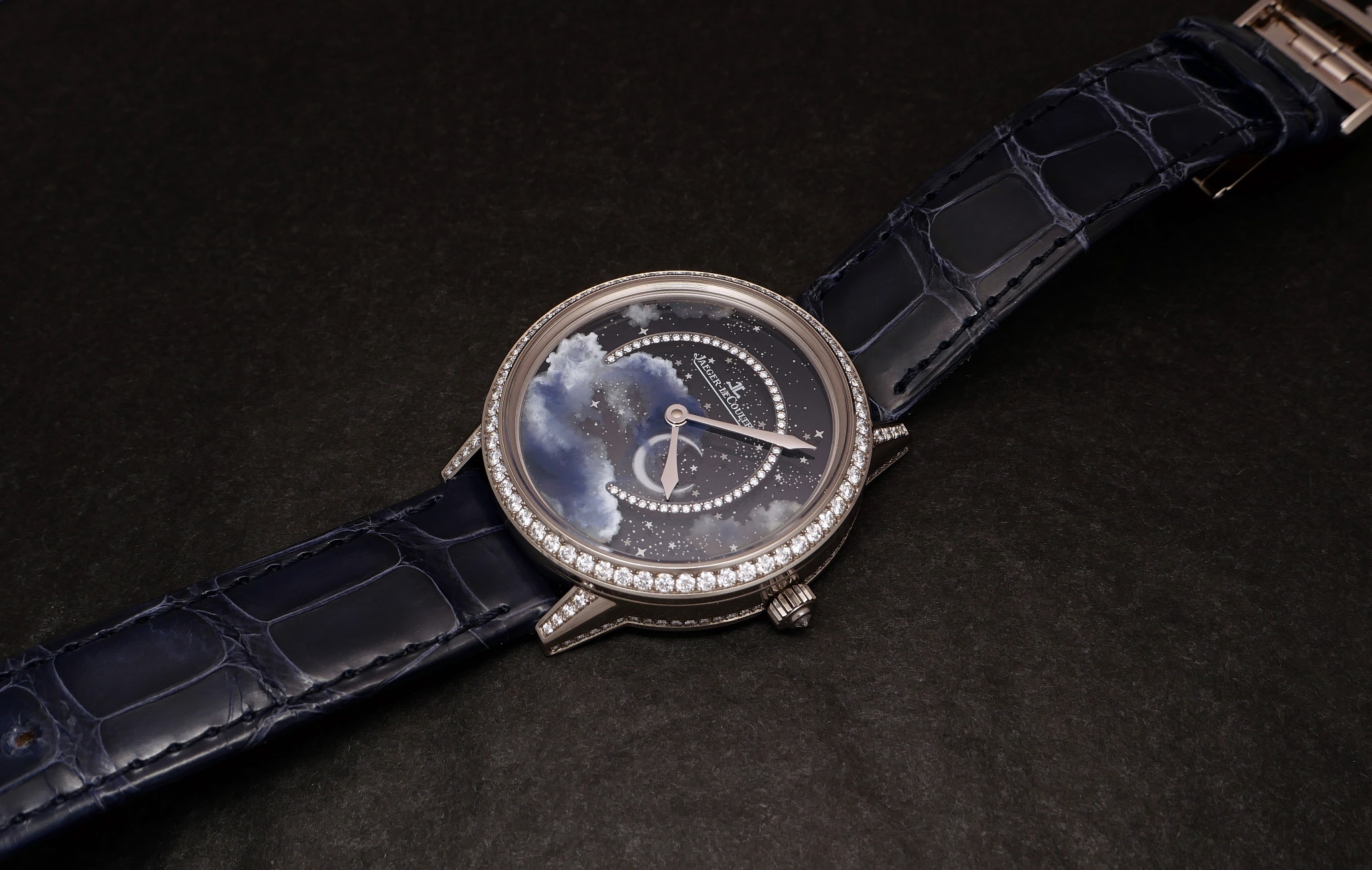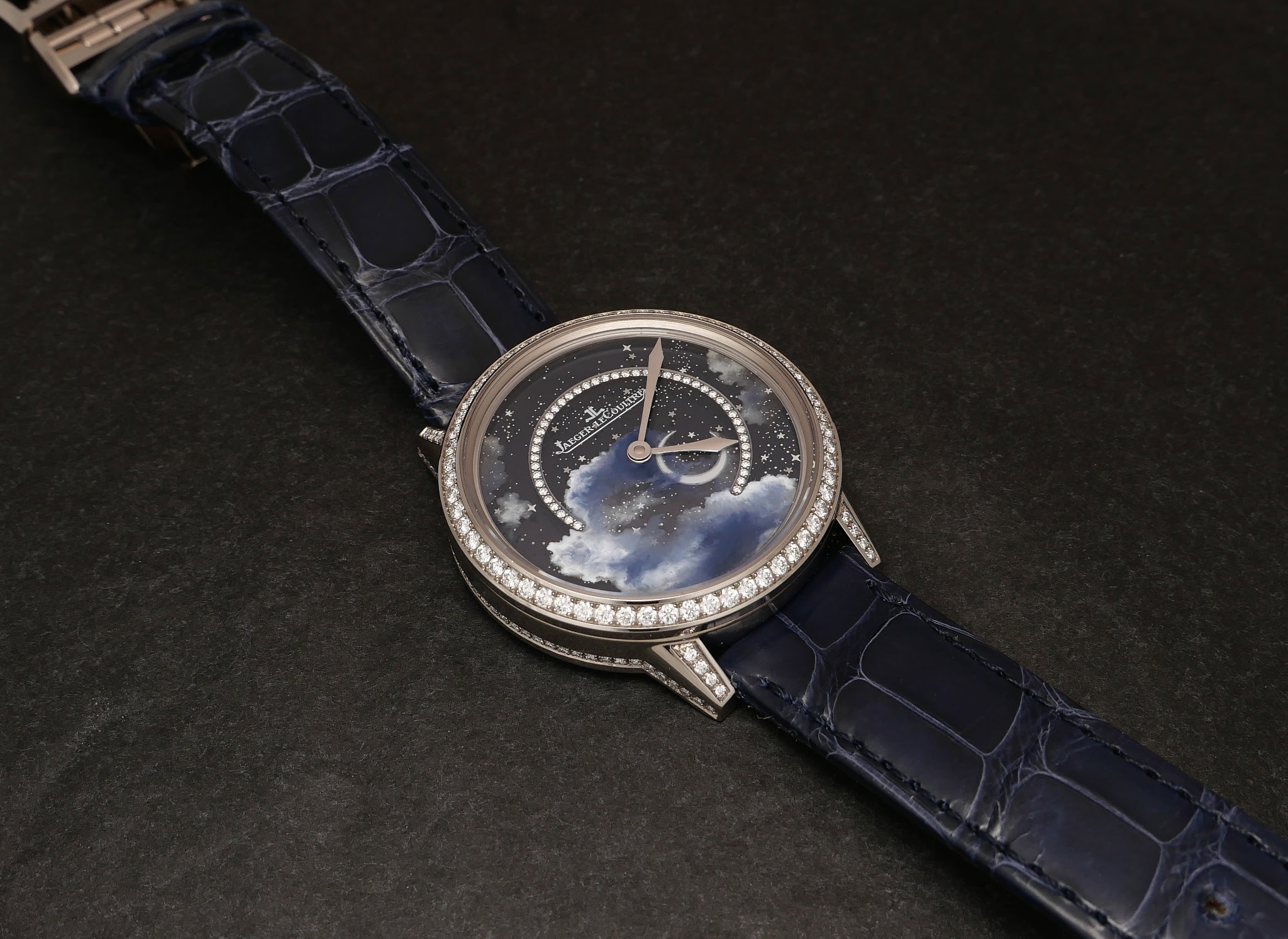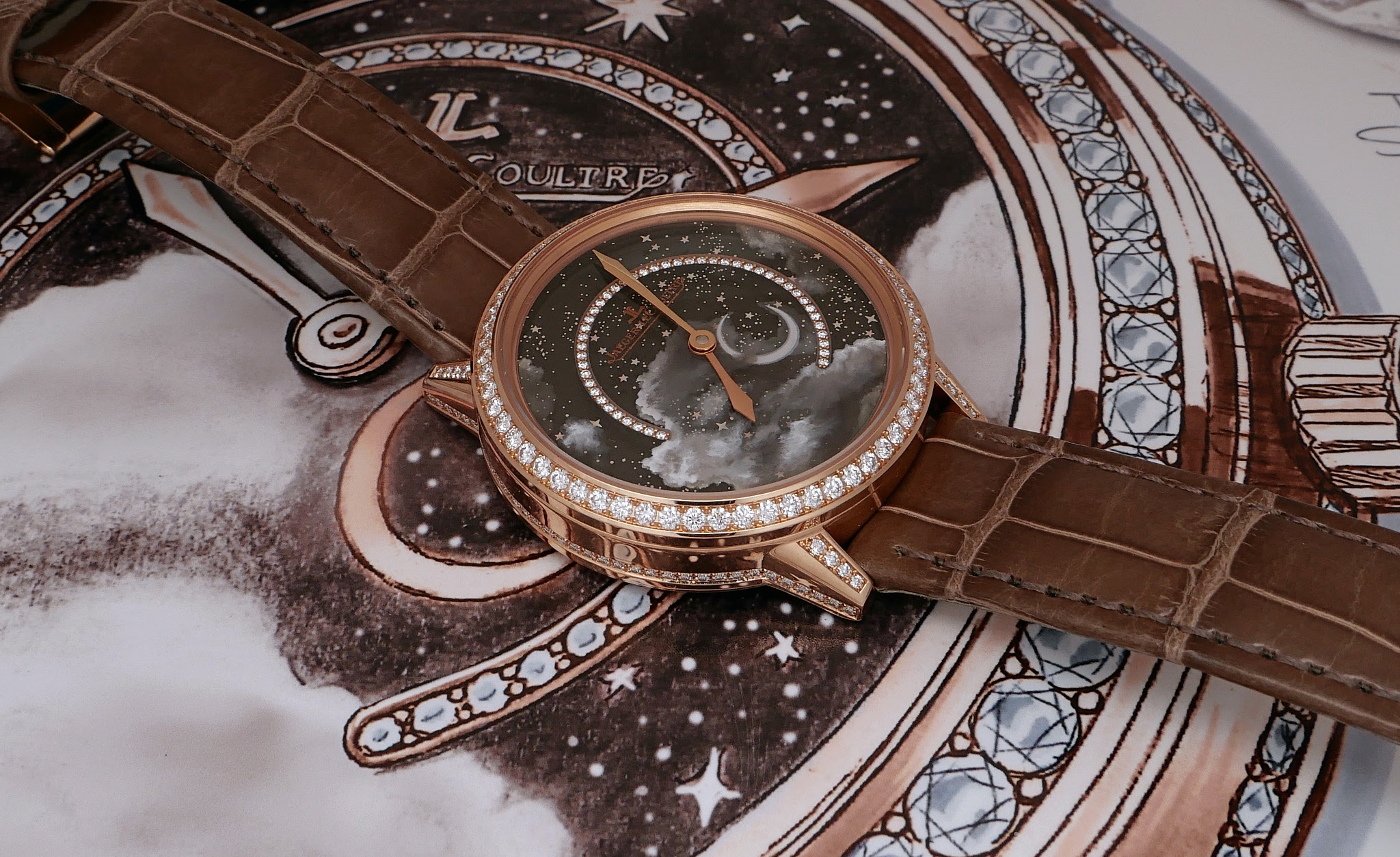 In this romantic and poetic environment, a shooting star crosses the upper part of the dial, from left to right in two ways: " A la demande " if you turn the crown till you see the shooting star appearing, OR randomly, if you let the movement do its job, which will happen 4 to 6 times per hour, if I understood everything correctly.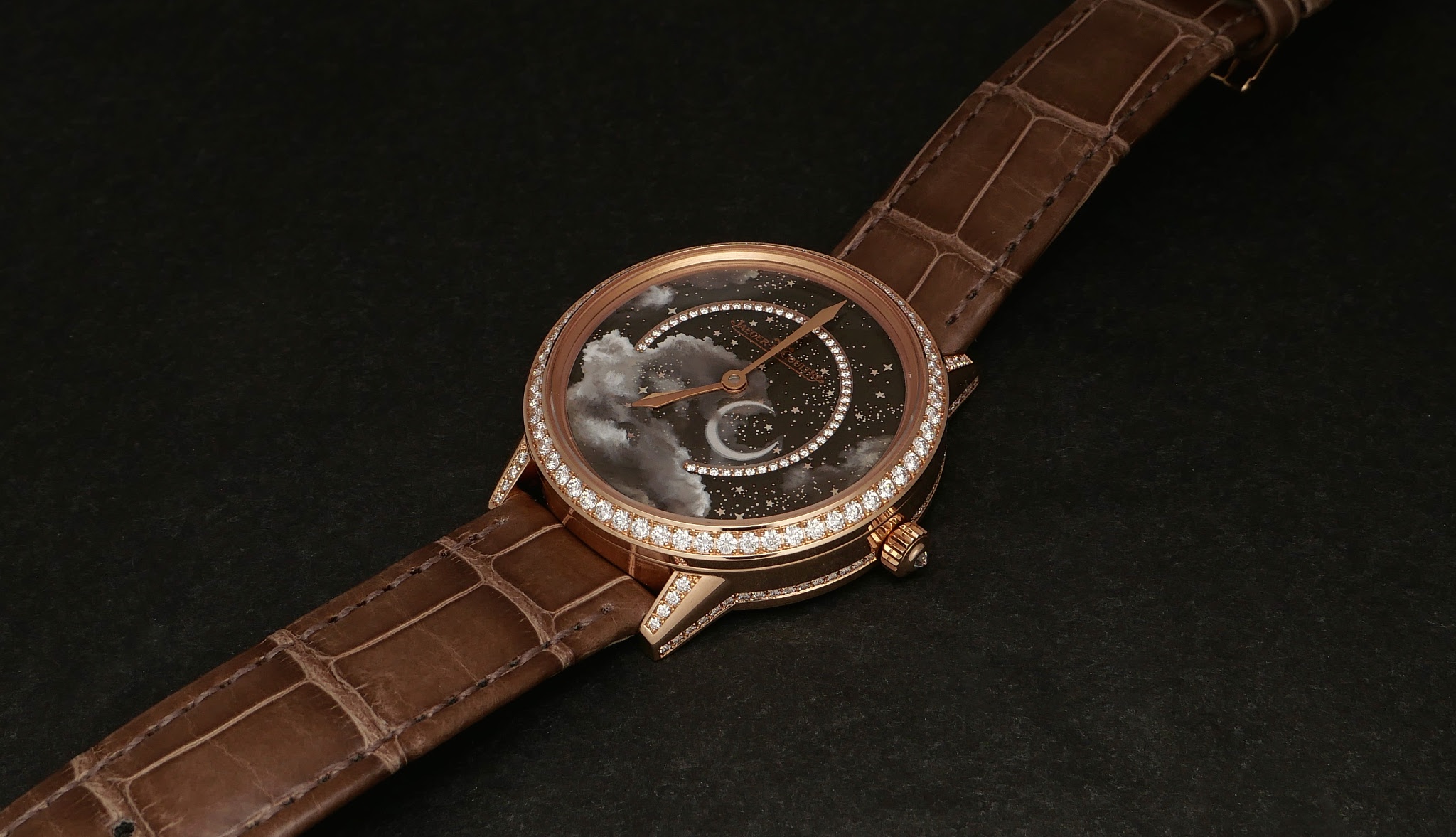 I had the pleasure to see it coming and disappearing, it is really magic.
To be complete, this watch on a strap has 181 diamonds, and on its bracelet, 617 diamonds, as the bracelet is paved, too.
You also have another Rendez-Vous, with the same movement, complication and case, but with a simpler dial made in aventurine, too. This version is just called Rendez-Vous Star, in white gold, or in rose gold as shown below: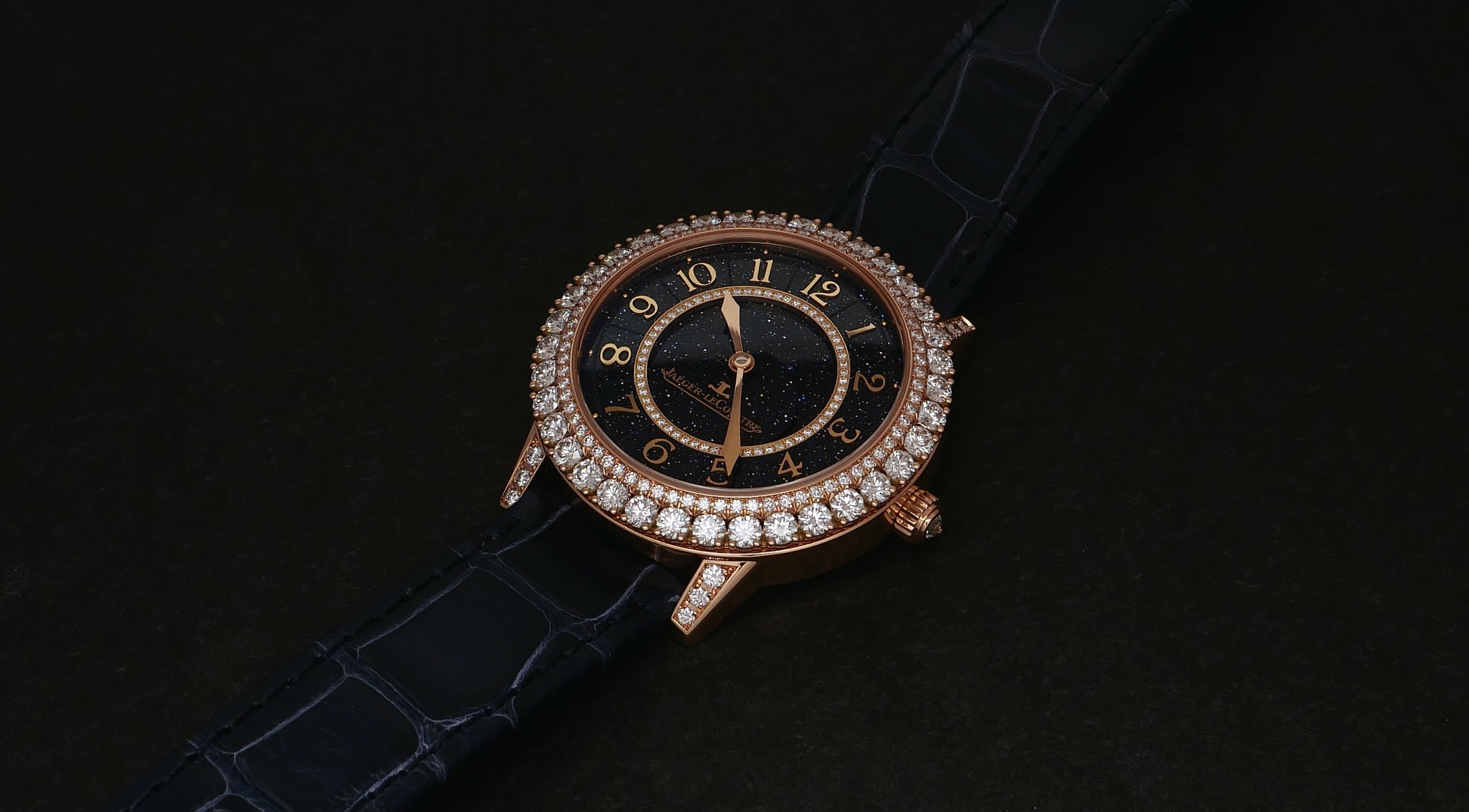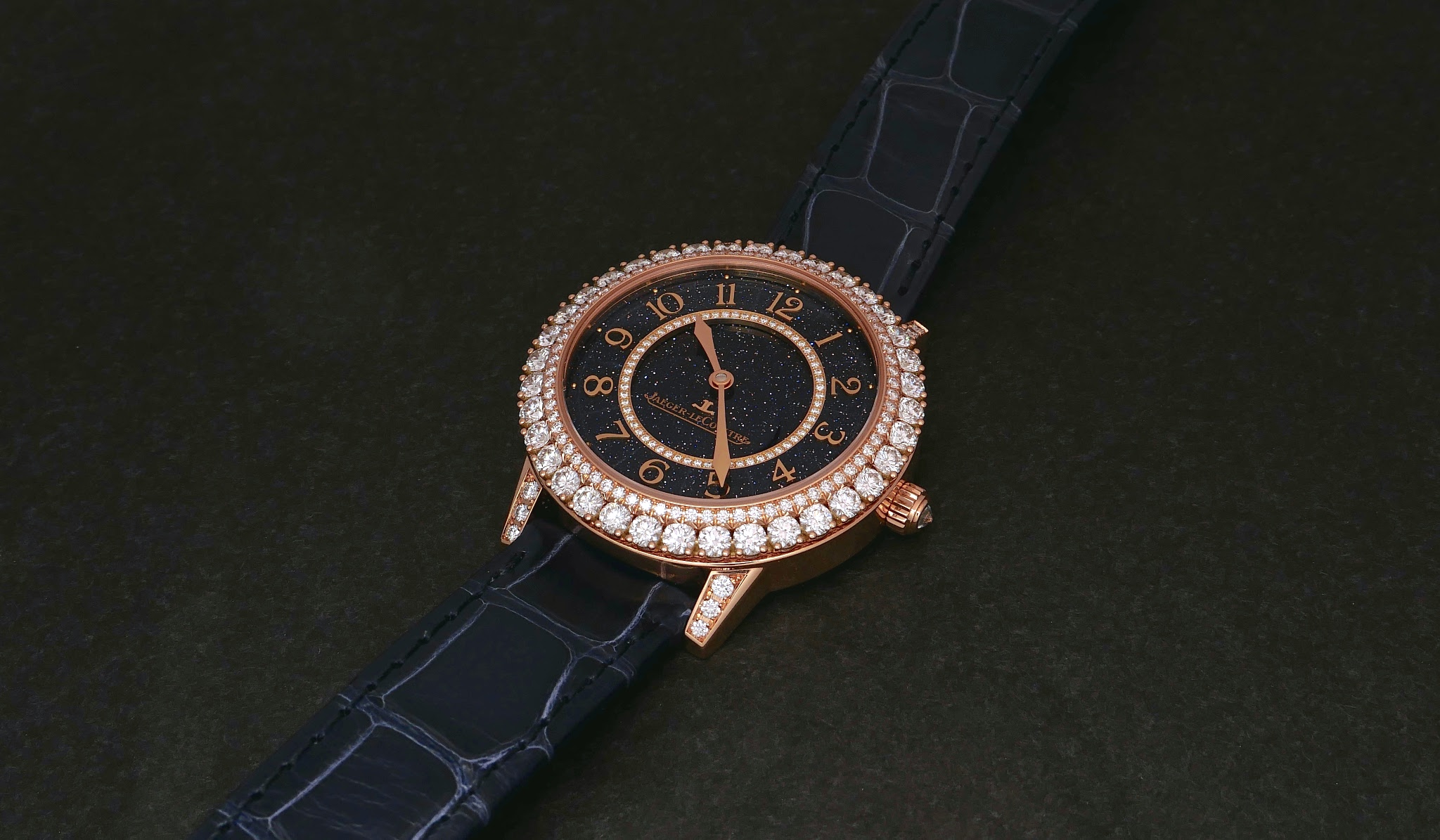 The Rendez Vous Dazzling Star is a watch I like so much that I would love to see a version for men, with a 39 mm case, without jewels, in steel, or better, in tantalum.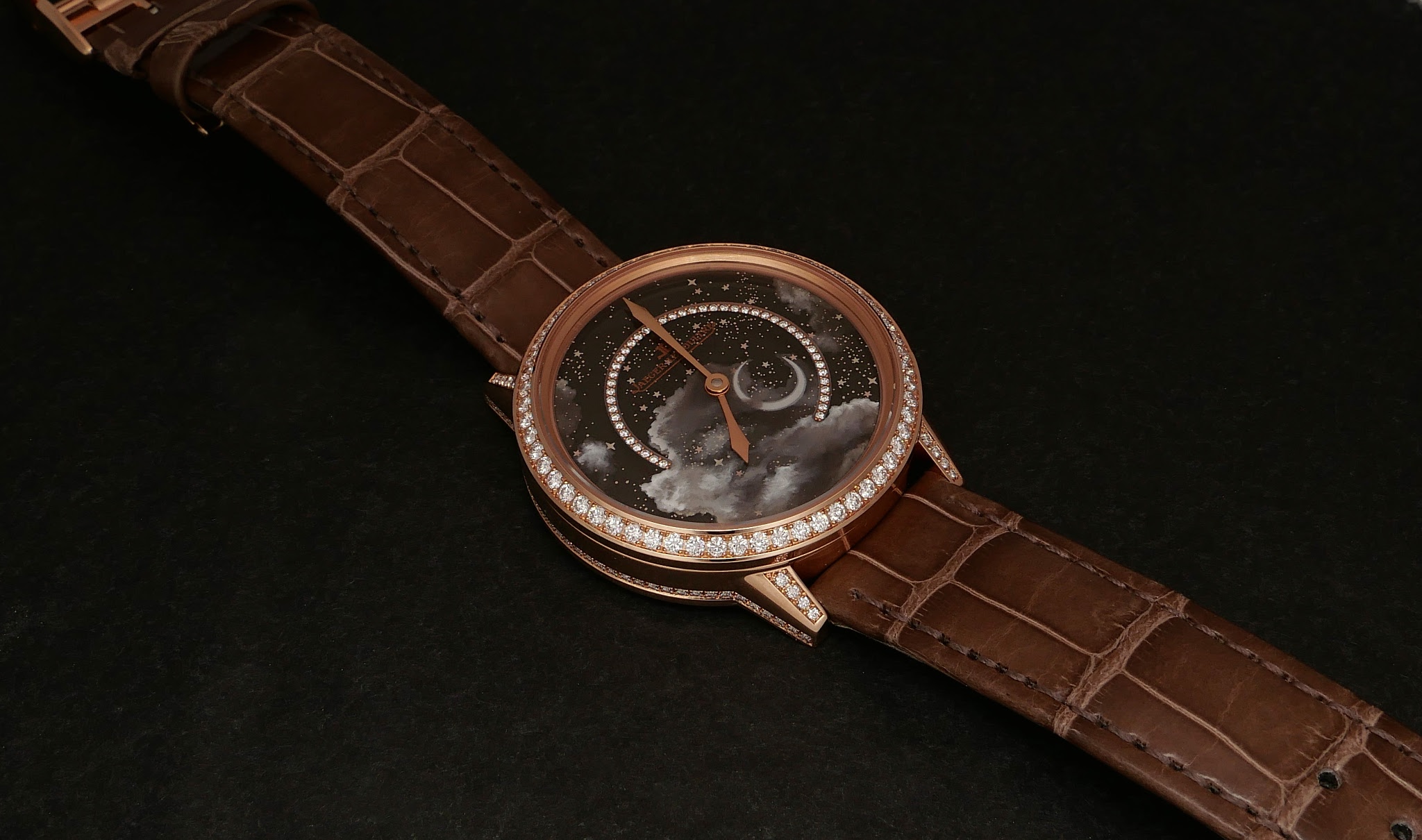 Looking forward to reading your comments and thoughts,
Best.
Nicolas