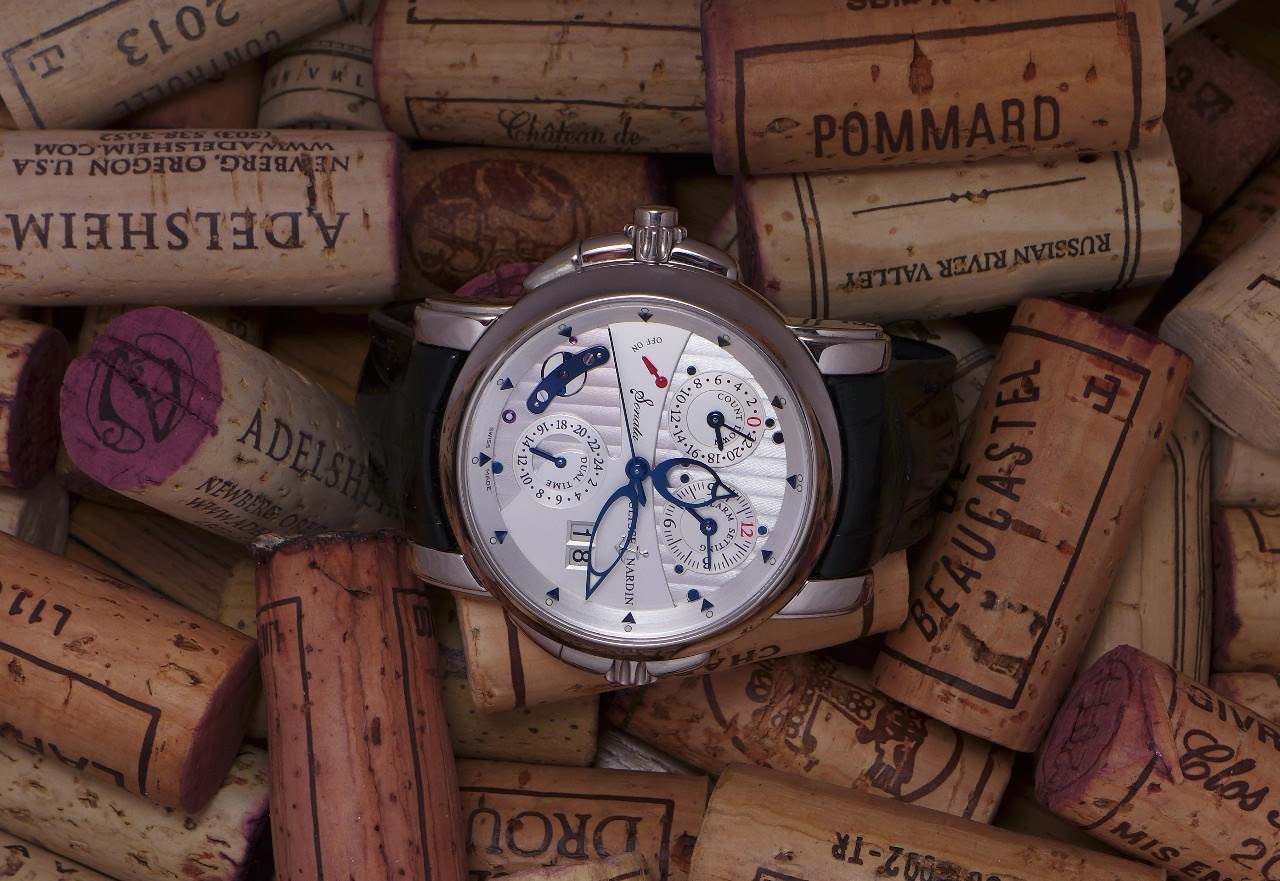 Now, that is an Anniversary which counts as much as it surprises me to see how well this watch ages, all along or despite all these years.
Well, the only thing which shows its age is the case, in my opinion, but for the rest, it is a kind of horological Dorian Gray, an eternal youth.
I am still puzzled and in awe when I admire it, when I put it on my wrist. Its dial is very much my taste, as well as its controversial hands which are loved or hated, but which don't let anybody indifferent.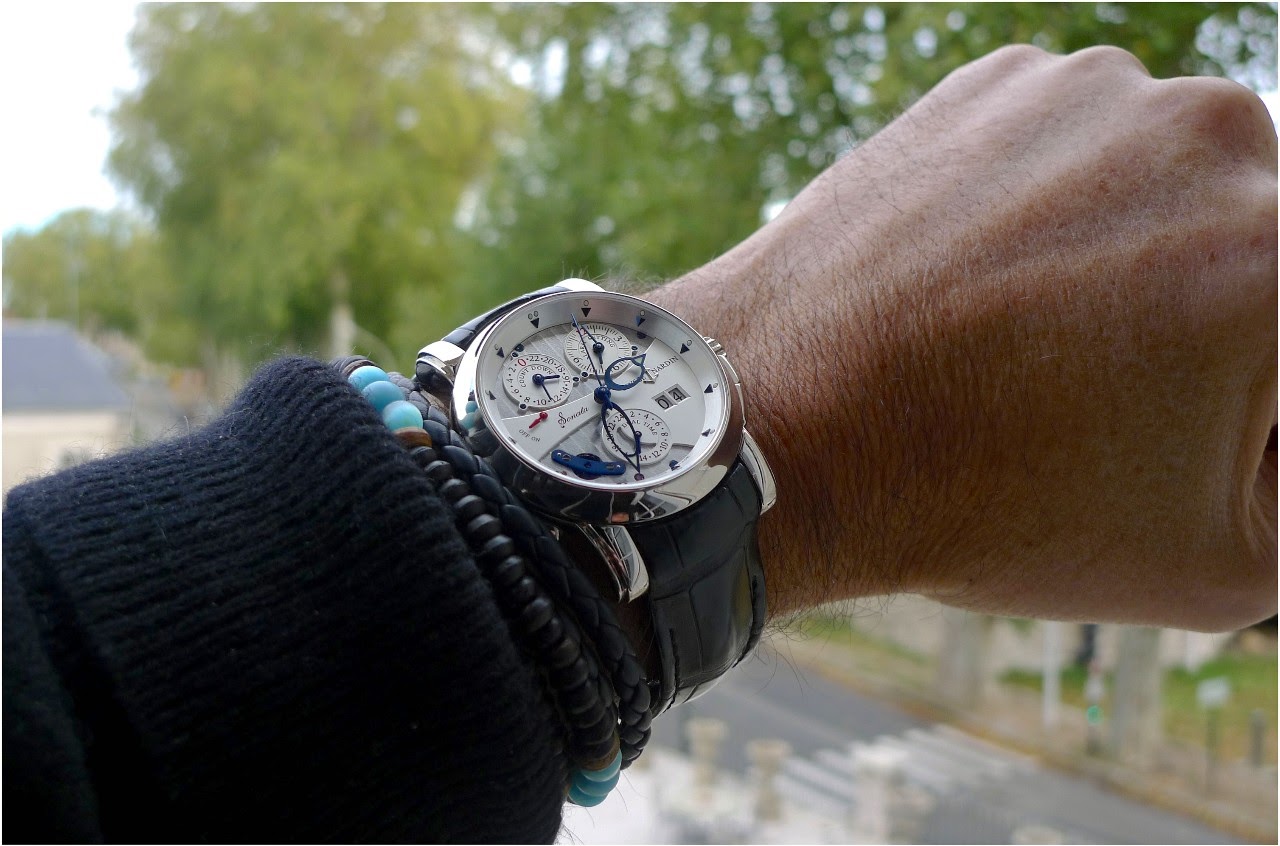 Aesthetics are one thing, the combination of complications is another equally interesting part of this watch.
The Sonata is, indeed, one of the friendliest watch I know, with useful complications:
- The GMT function is under easy to use, with its two pushers on each side of the case, at four and 8 o' clock. Easy to read, too, with its dedicated sub dial.
- The Alarm is the most sophisticated I know, mechanically and acoustically.
Acoustically as it is one of the very rare to sound like a minute repeater. Indeed, you only have two contenders in this category: The Harry Winston Z6 and the brand new Patek 5520, unveiled this year.
Mechanically, you can set the alarm by the minute, on twenty four hours, while most of the alarms can be only set for the next twelve hours. The Sonata also adds an alarm countdown, which helps you to know if you put the alarm at 7 AM or 7 PM.
The Alarm is the longest I know on the market, with a duration of a bit more than one minute.
Even the date is special: It has the good taste to be a Grande Date, and you can set it forward and backward though the crown at 9 o' clock, without any risk to ruin the movement.
An original, sophisticated but friendly watch for travelers, or simply for those who are enamored with special watches.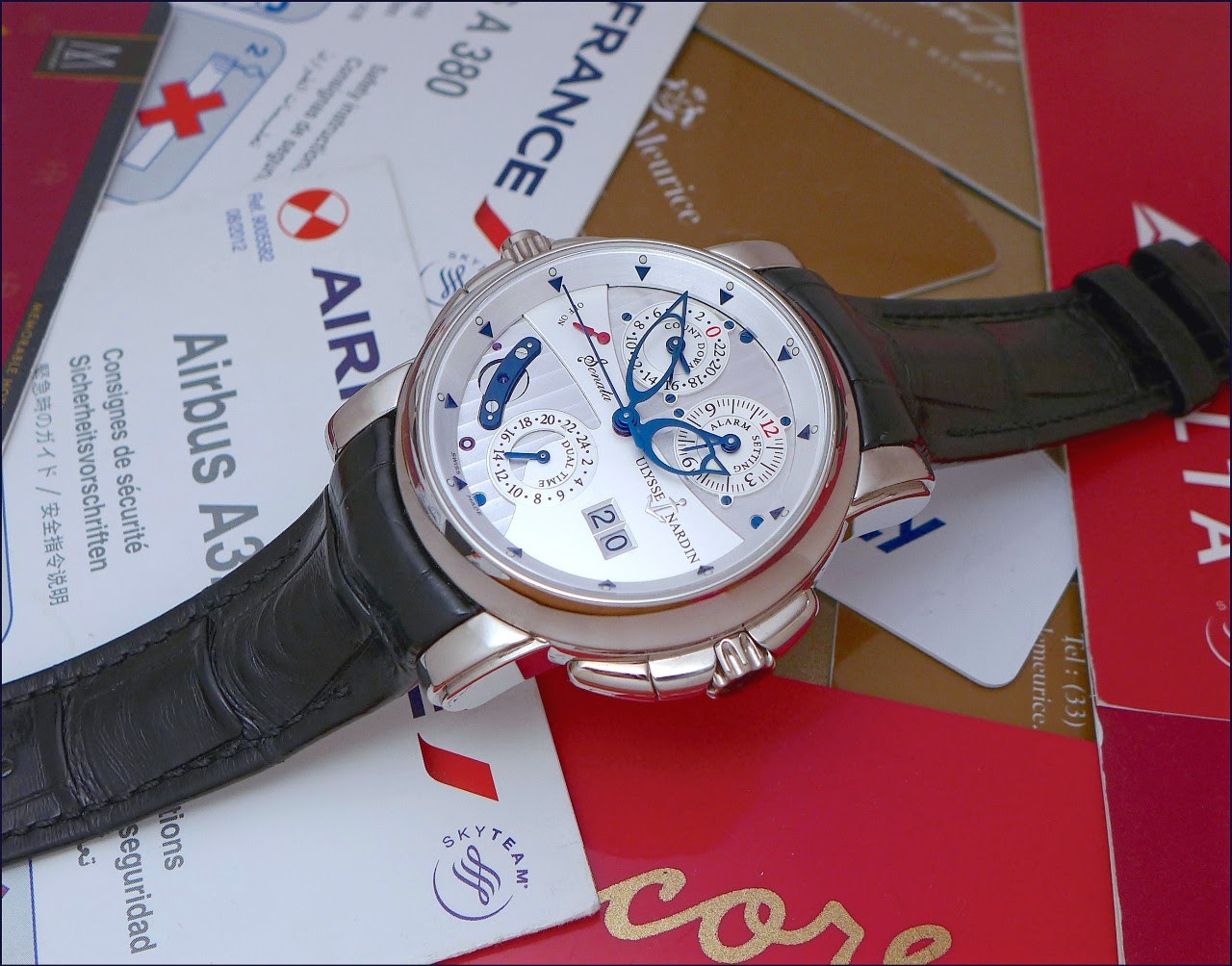 A last comment, on a personal side. In 15 years, you can easily imagine all the good and bad moments this watch ad myself lived, how many travels we had, and, more surprisingly, it has revealed to be one of my few... Watches which brought me luck, in some important moments of my job.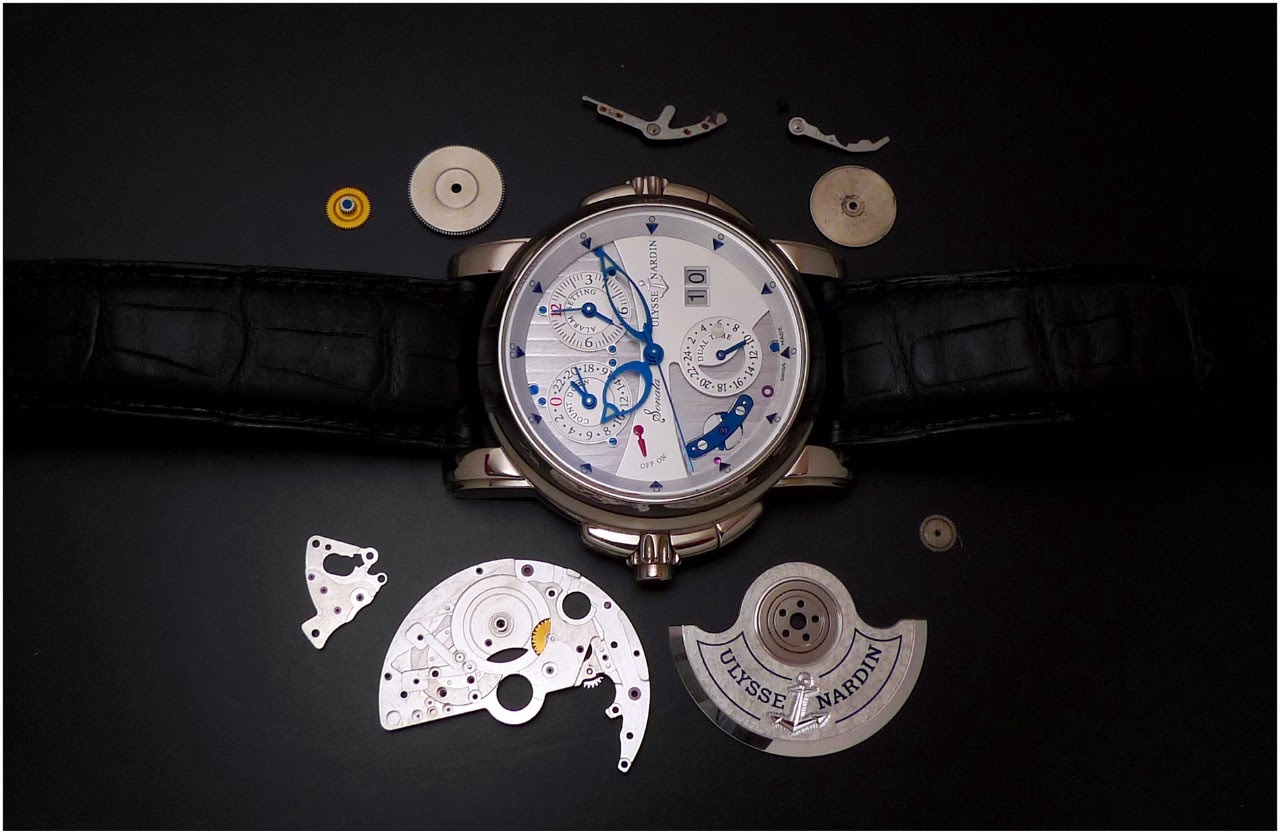 A watch which is that important to me that I perfectly remember the day, the time, the place and the conditions I got it.
In all these years of collecting watches, it is the second older companion in my collection, which means a lot to me.
Happy birthday to her.
All the best.
Nicolas