I will basically have four stages.
The first stage, I already reported, was about the chassis, mainly: I put the Chassis of the S version in my Legende: Bigger anti roll bars, stiffer suspensions, new light rims, different geometry settings, and some other delicacies, such as a light lithium battery...
The second stage is more mechanical: four changes have just been made, in July:
- A titanium exhaust, which has a superb sound ( 89 Db with the closed valves, 102 Db with the open valves ), which is very nice looking, too, AND which is super light: Only 3, 7 kilos!
And here, mounted on my car. Credit picture: Metal Customs: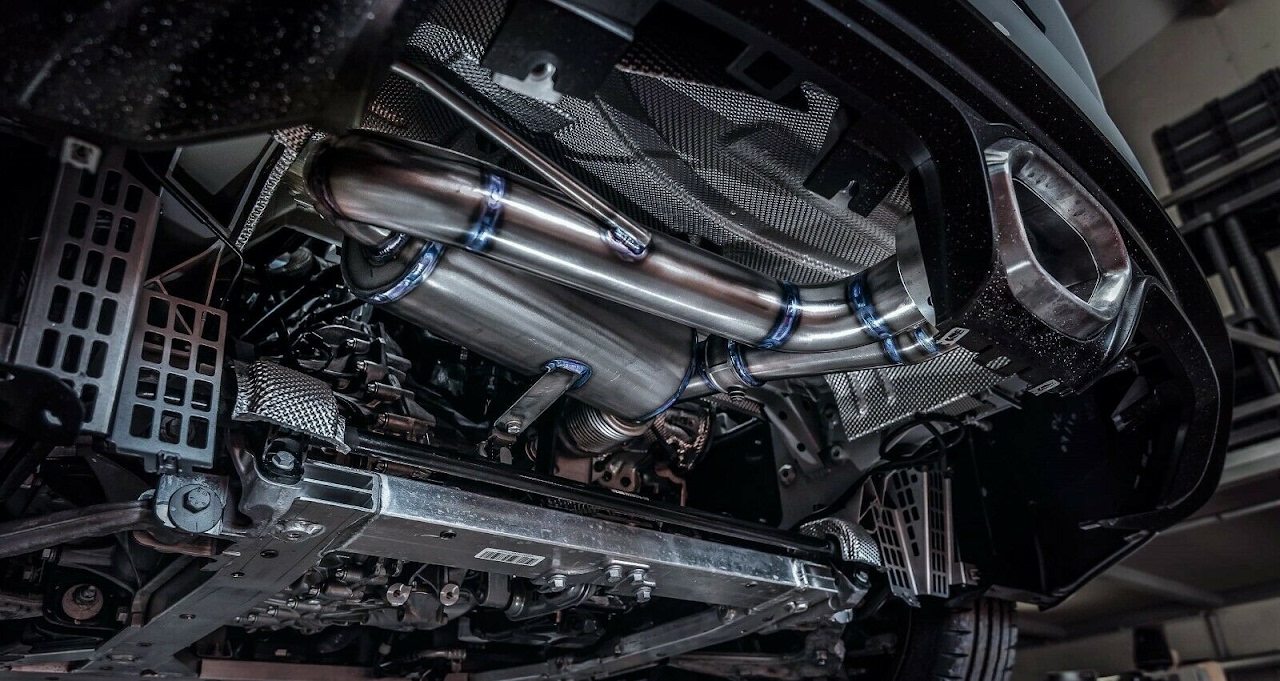 - Inverted ventilators, to aspire the fresh air and to reject the hot air of the engine, with the frame of an Alpine GT 4.
Before: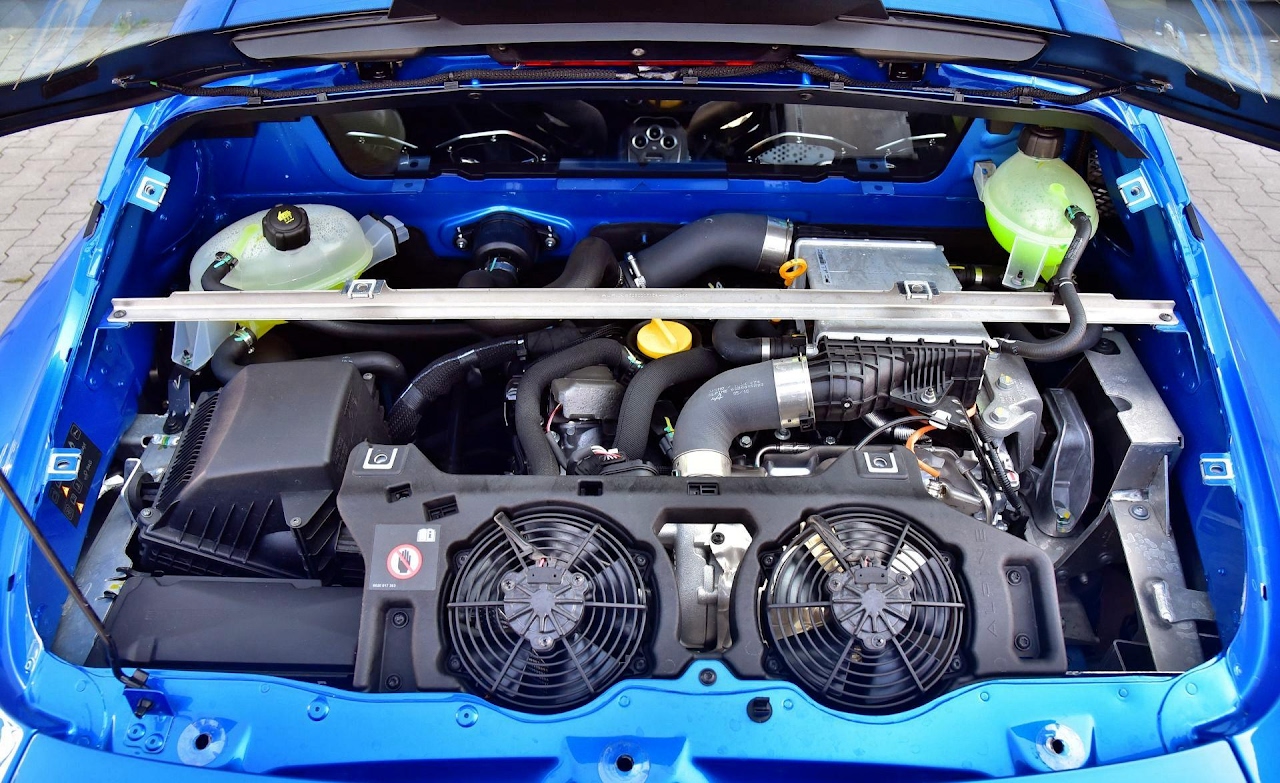 After: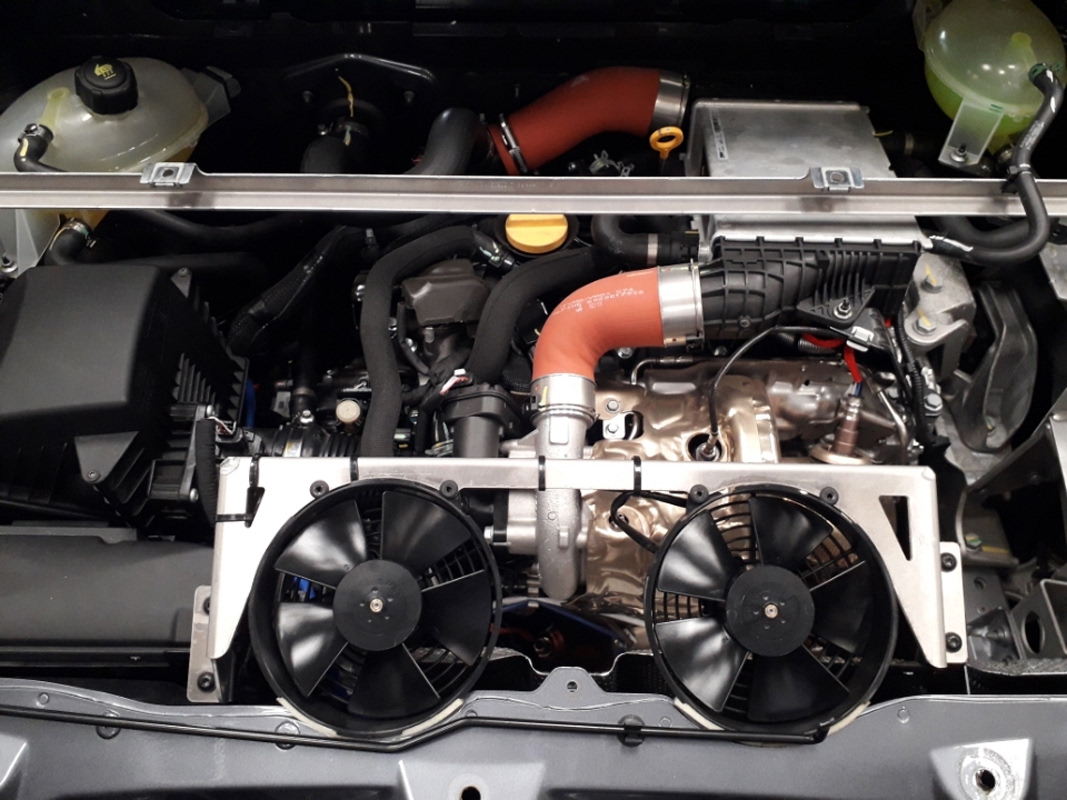 - A cover engine in Carbon, because the original was looking too cheap. ( Credit pictures: Waldow Performance )
Original ( Credit picture: Unknown, but I will happily credit on request )
- And, last but not least, a dynamic admission, for the engine to get more air.
Here on another Alpine A110, the outcome is the same on mine ( top left of the engine ), the big hose directly going into the air box: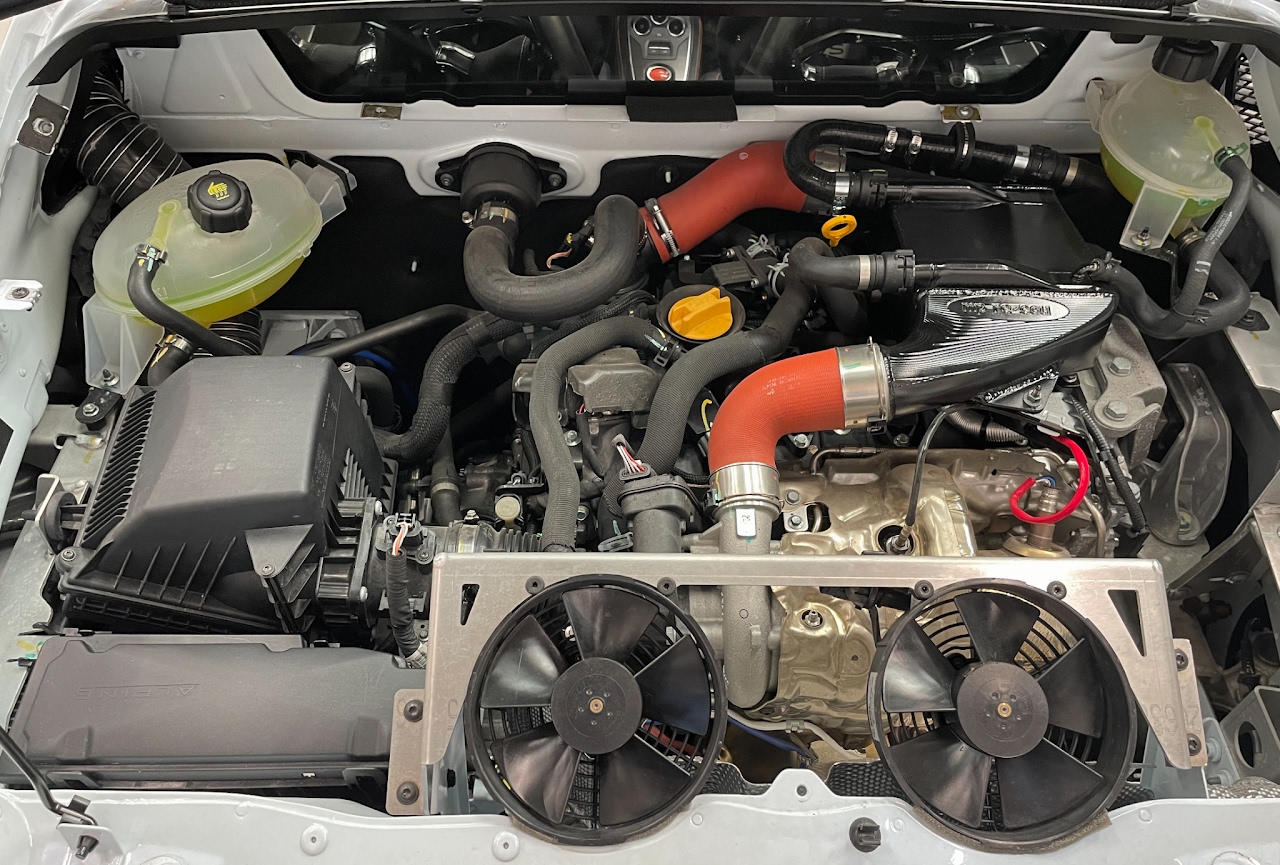 I also added a new set of shift paddles, as the originals were a tad too small for my taste and use.
Credit picture: MP REZEAU:
On my car: Before:
After:
I also had my rims decorative heads polished an painted in a matching grey:
Before: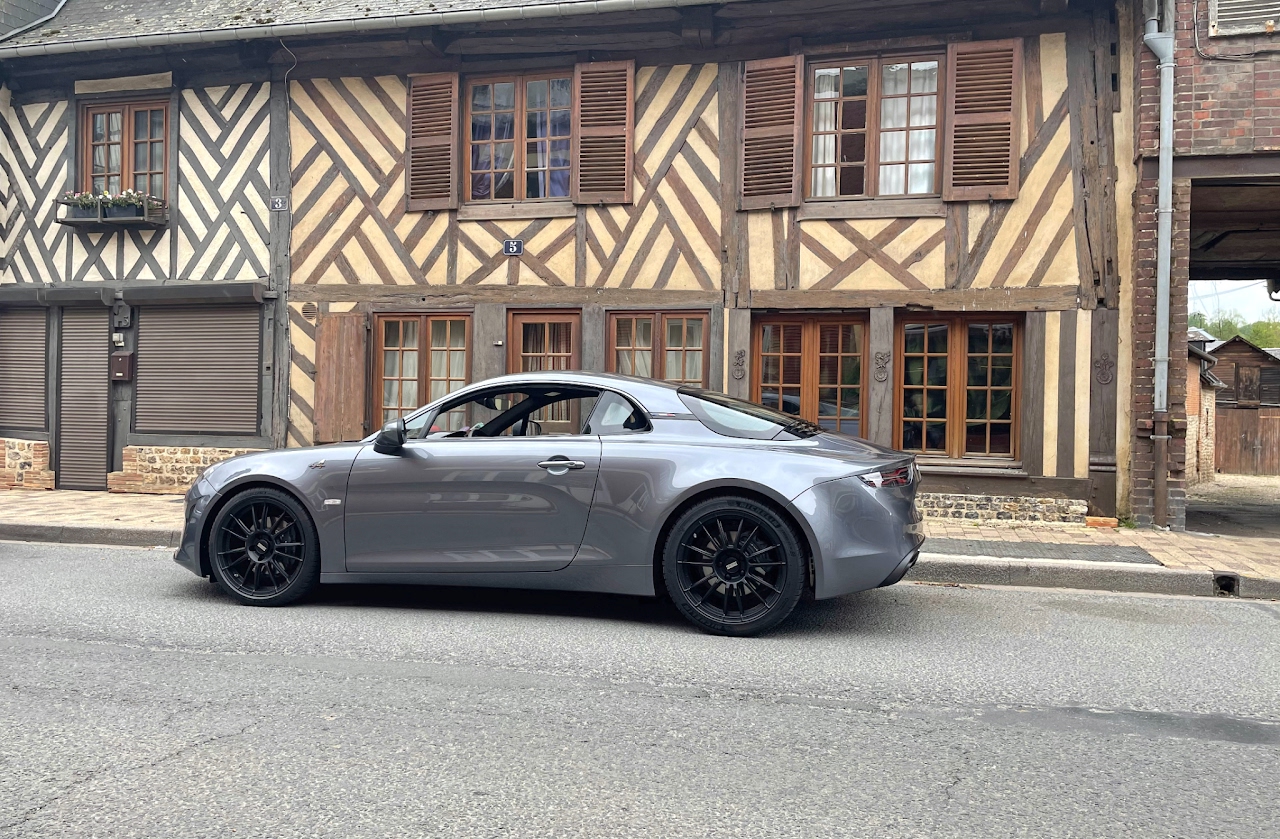 After: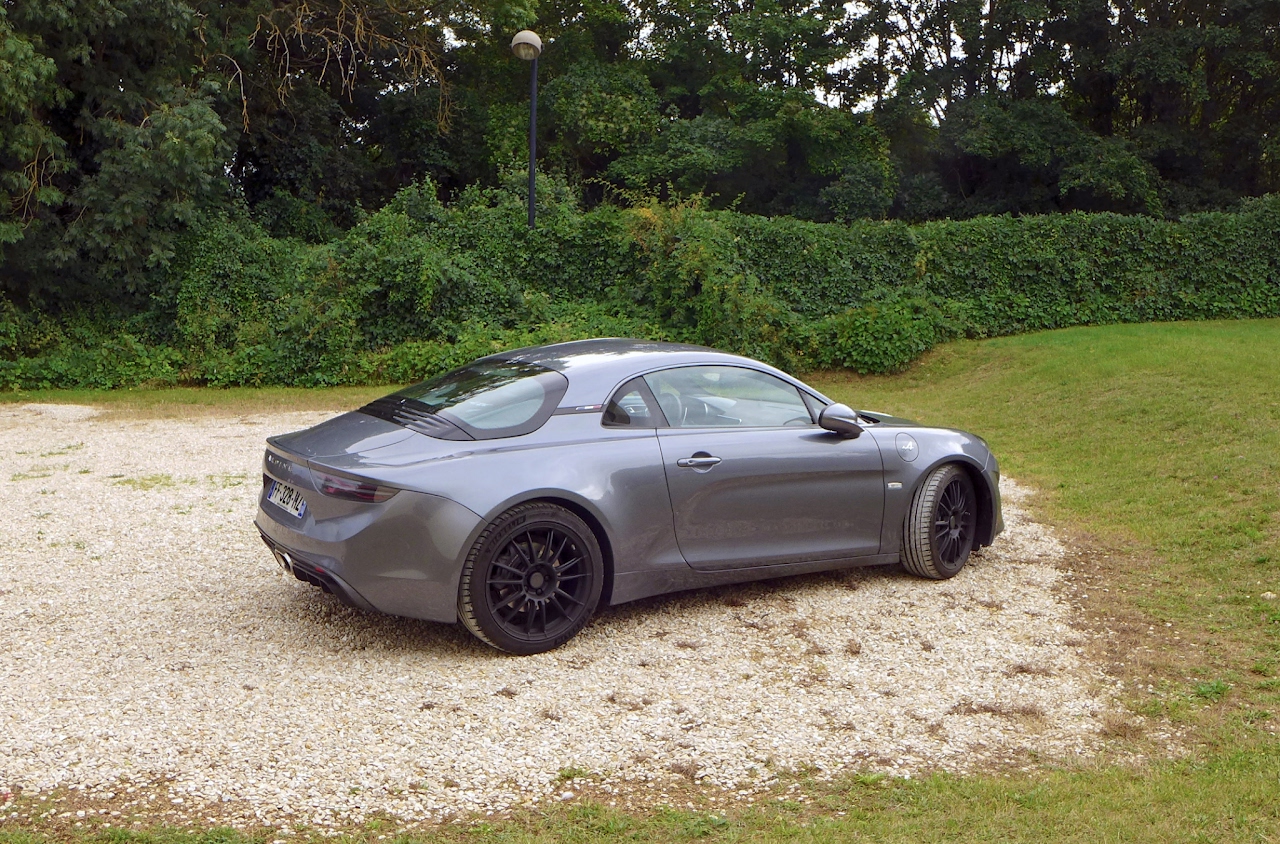 The outcome?
The car is not radically transformed, but I already gained in weight ( 8, 5 kilos ) added to the 19, 5 kilos I saved during my first stage, which is already 28 kilos lighter. The car has a bit more HP ( around 15 ) and torque ( around 30 extra Nm ).
I am impatiently waiting for stage 3 to get much more HPs ( circa 320 ), a bit more Nm ( around 375 ) around 42 kilos saved, but as it is right now, you can feel it even better, and it is a tad more... Raging, in its accelerations and in its behavior on the roads and tracks. And the sound is impressive: You hear the Turbo breathing even more, the dynamic admission is living, and the melody of the exhaust is a totally different level.
A small video to share the sound of the dynamic admission and the Turbo valve:
As I said, it is a " transitional " stage, to prepare for stage three and to give a conclusion to my technical improvements.
Then, I will end with a new set of racing brakes, I will change the tires for larger ones and I will be done!
How exciting it is to make your own car with all these changes!
I will have to find a good nickname for my Alpine. I am working on that, too.
Best,
Nicolas