Press release: F.P.JOURNE OPENS ITS FIRST BOUTIQUE IN DUBAI
ChristianDK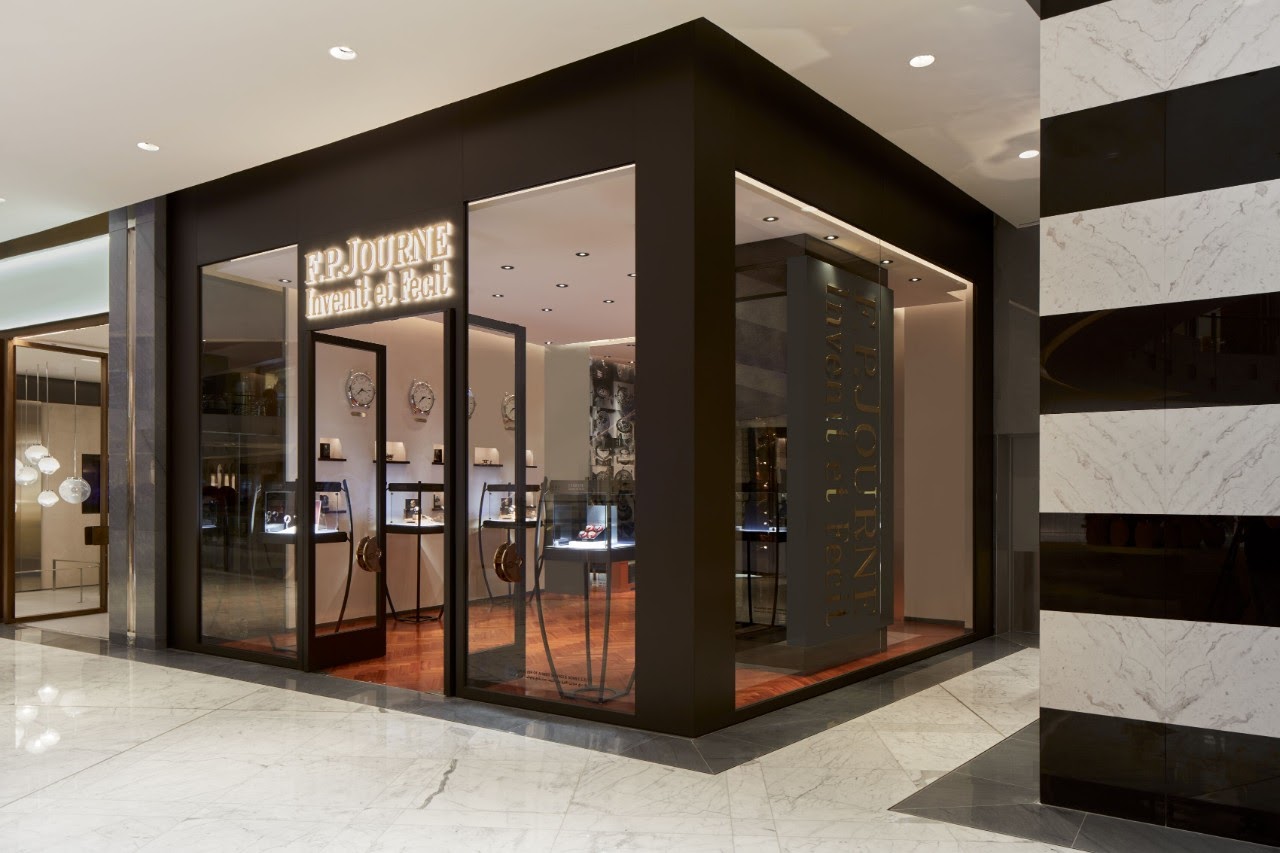 F.P.JOURNE OPENS
ITS FIRST BOUTIQUE IN DUBAI
IN PARTNERSHIP WITH AHMED SEDDIQI & SONS
Dubai, October 30th, 2019 - F.P.Journe celebrates the opening of its first ever GCC Boutique in Dubai today at the prestigious Dubai Mall. Guests were welcomed through the doors by François-Paul Journe. Accompanying him for the official ribbon cutting was Mohammed Abdulmagied Seddiqi, Chief Commercial Officer of Ahmed Seddiqi & Sons, the exclusive partner of the F.P.Journe Boutique Dubai.

This is the brand's 10th Boutique, following openings in Tokyo, Hong Kong, Geneva, Paris, New York, Miami, Los Angeles, Beirut and Kiev. The beautiful Boutique showcases an elegant yet relaxed atmosphere. It includes a salon and library where collectors are invited to explore and discuss their shared passion for horology, while admiring the brand's complete collection of precision chronometers. Guests will also discover the Limited Series and special editions, exclusively reserved for the F.P.Journe Boutiques.

Through constant research for efficiency and precision, François-Paul Journe has been creating groundbreaking mechanical timepieces since 1977. His unique watchmaking vision has already captured the praise of both the public and professionals alike.

Established 20 years ago, the relationship between Ahmed Seddiqi & Sons and F.P.Journe is based on a longstanding commitment and passion for fine watchmaking. As family businesses with members involved in day-to-day operations, both brands work towards preserving the history of horology through deep appreciation and business practices. With François-Paul Journe holding over 40 years of experience in watchmaking and Ahmed Seddiqi & Sons being the definitive curators of time since 1950, the partners share the same company values and vision for horology in the region and beyond.

Representing the perfect combination between Art and Haute Horology, the F.P.Journe timekeepers are unique in terms of aesthetics and technical accomplishments. François-Paul Journe's innate sense of innovation has garnered him countless worldwide watch awards.

Visit the F.P.Journe Boutique Dubai to rediscover the exclusive world of limited production, creative freedom as well as the F.P.Journe passion and savoir-faire.

<!tag blob=mz.index.terms default="">