Most of you know about the incredibly sad story our friend Nico aka amanico told us about his newly acquired Rolex Air King being stolen just one month ago, only 2 weeks after he had got it
www.watchprosite.com
/
A real nightmare to see this watch disappear and specially due to its very special story : he had picked up this watch with his daughter at the occasion of a great weekend, making of this watch a very special one. He was so desperate he did not even dare telling his daughter about it having disappeared.
A few days later MichaelC, our dear AP moderator, took the initiative to call for 60 donators for being able to gather enough funds for buying a new Rolex Air King for our friend. Within just a few days not only enough money had been already raised but also PuristS friends who had not seen the original call from Michael insisted to be in for participating. Simply incredible how the PuristS family gathered so quickly for replacing that special watch for our very special friend Nico.
To cut the long story short, our friend ChristianDK took the burden to collect the funds from all donators, few friends tried to find the very same Air King from an AD and Arie got a good deal from his Rolex dealer (thank you Gassan

). Everything went then smoothly as I could meet with my friend Arie in Zagreb and brought the watch safely back to Paris.Because of our busy agendas we could only meet yesterday for remitting his new Air King to Nico in the presence of... his little princess to whom he had explained the story in the meantime.
THANK YOU ALL for having made this possible to turn Nico's nightmatre into a fairy tale. Thanks to the participation of his daughter to the remittance of his new one, this new Air King will have even more value : it will carry all the love and friendship from his daughter AND the PuristS family.
Enough talking here are yesterday's pics of the event :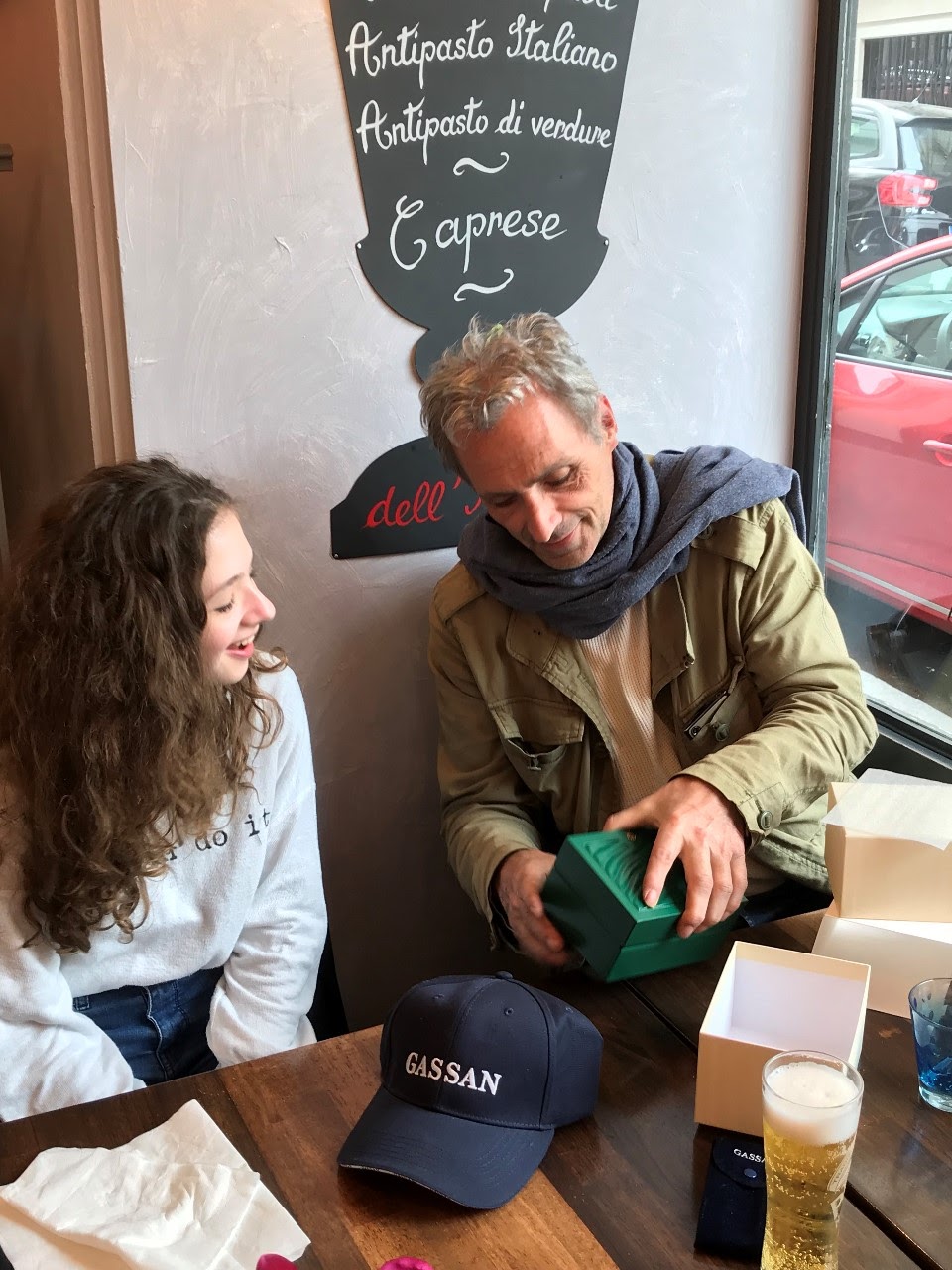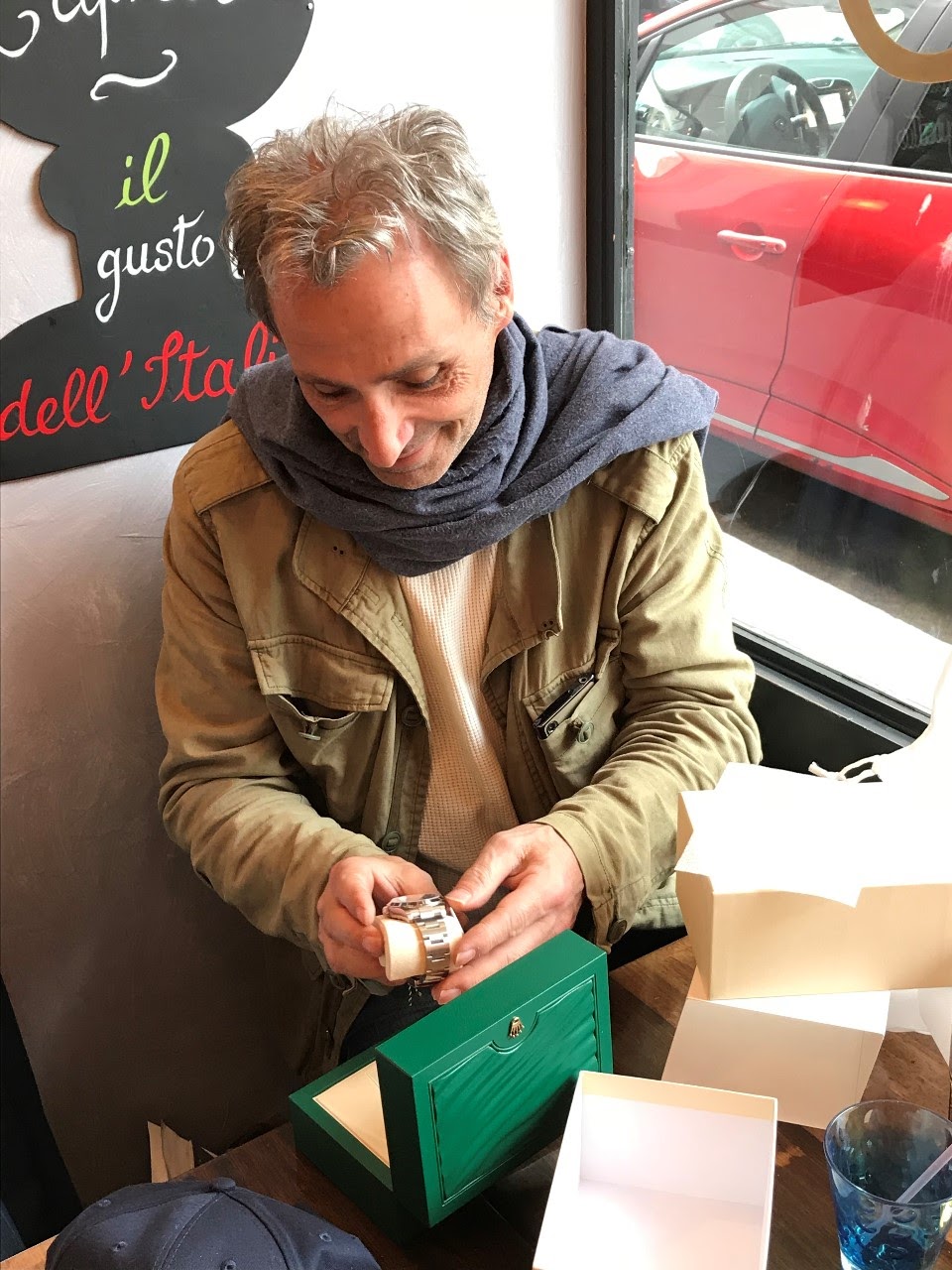 His daughter was quite happy to participate and the 3 of us were quite moved to be honnest...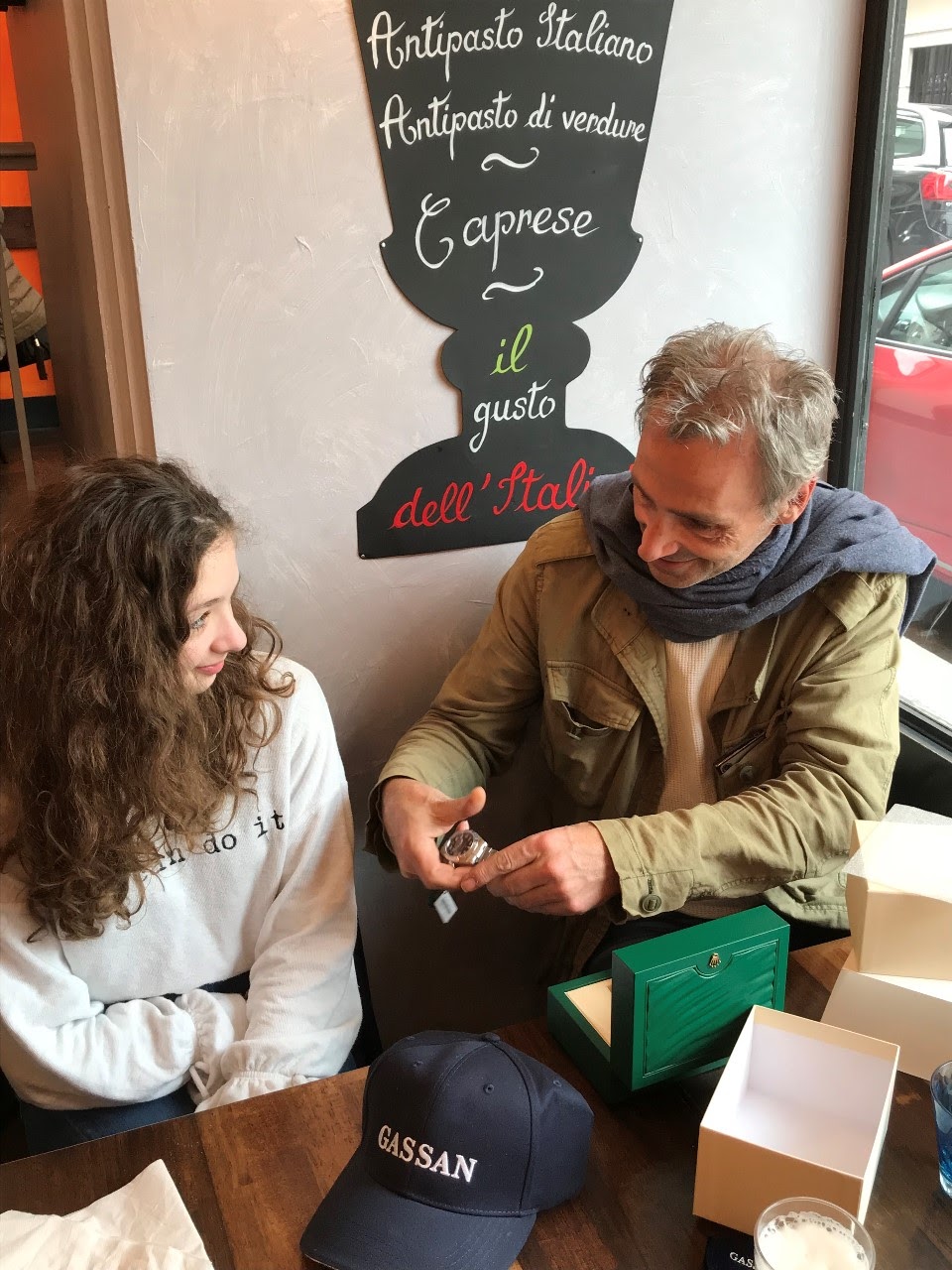 She tried the watch and changed it to Nico's new "Air Queen"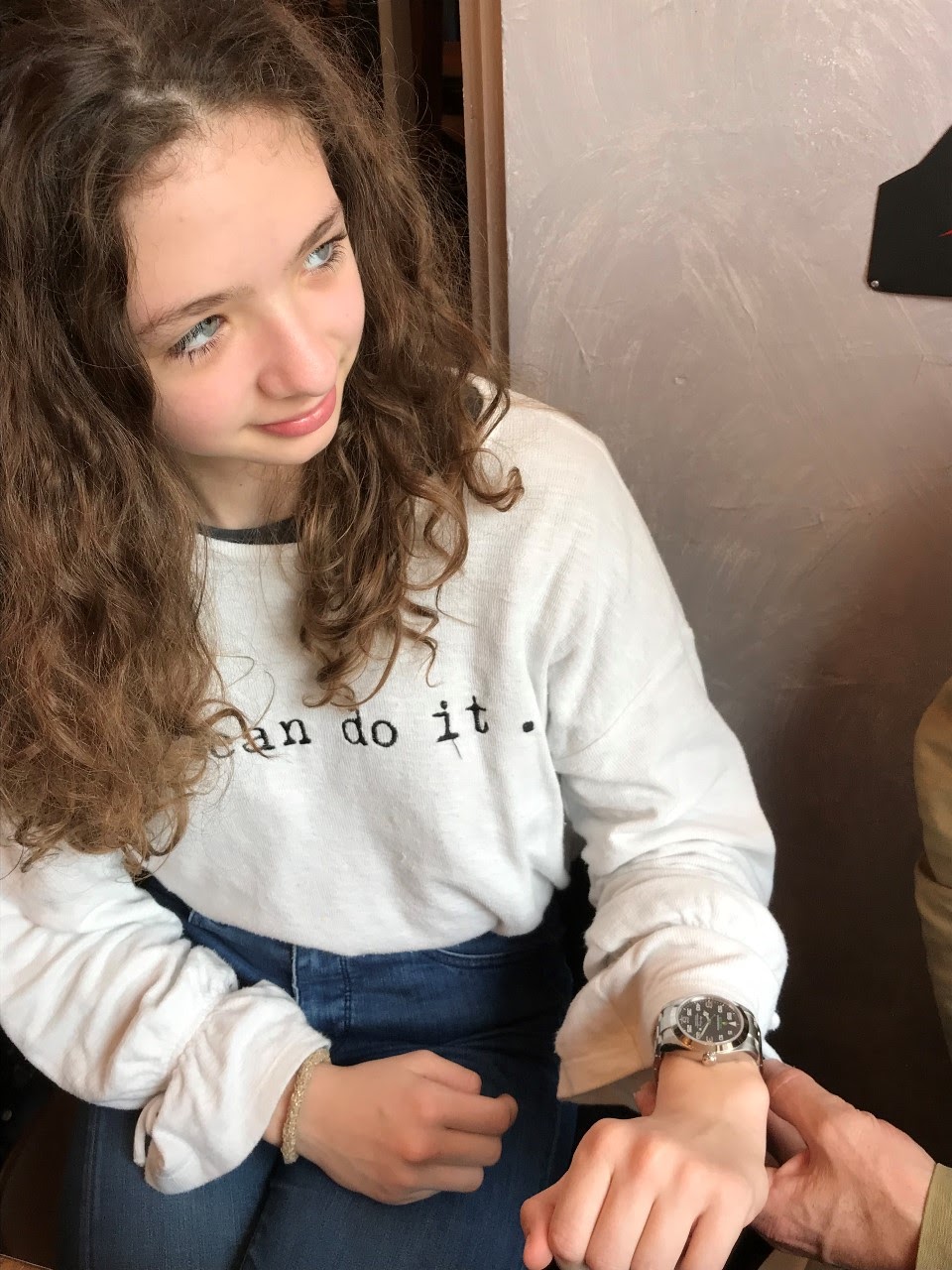 I like this picture a lot. Look how she looks at her father with the eyes full of love and happiness to be associated to this wonderful moment YOU gave them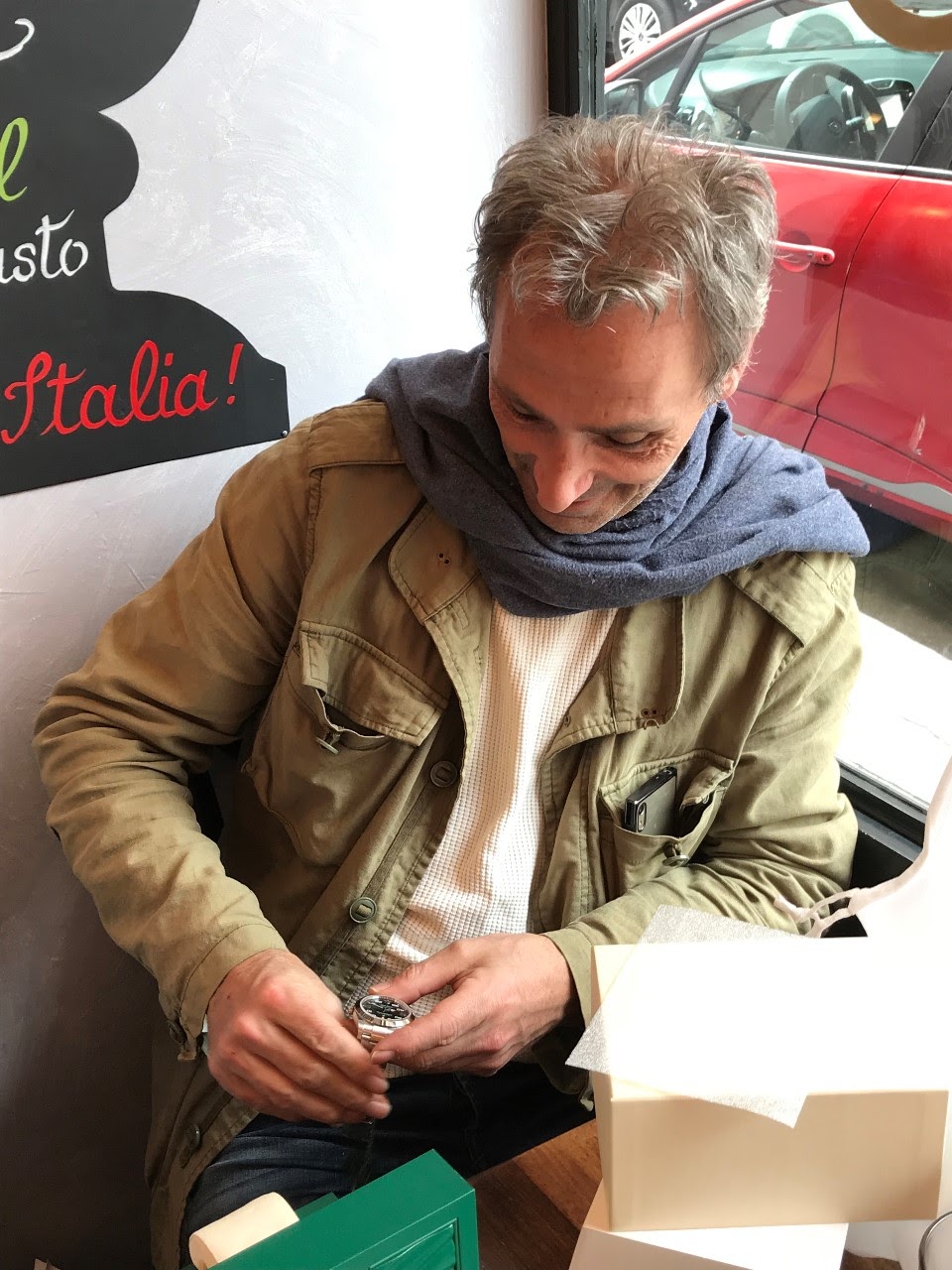 Nico also seems to be a happy man. THANK YOU ALL FOLKS to have made this possible !
Mike

This message has been edited by KMII on 2018-04-15 04:45:51