Dear friends!
Northern hemisphere is locked in cold grip of winter
so it is very appropriate that we travel far North to meet our next POTM
well know Patek connoisseur and petrol-head Kari aka dr.kol
Stay warm and enjoy!
Yours
D

1. Please introduce yourself!
My name is Kari L. Only L. because nobody can pronounce my family name.

My father was born as Löfman and my mother as Holmström but in the some 70 years ago it was fashionable to change family names of Swedish origin to Finnish ones.
I was born in Helsinki, the capital of Finland, in 1956. We were a typical, middle class family, with three kinds, house in row and a VW Beatle.
After the war time life was pretty hard because literally half of Finland was burnt during the war and Finland had to pay huge war compensations to Soviet Union.
That was because Finland was accused to be such a brave nation that our bit over three million population attacked Soviet Union, a country of over 240 million people.

This or that, the enemy never managed to occupy Helsinki and thus, we could secure our democracy and market economy also after WWII.
My childhood was happy till I turned 15. Then I decided to jump leave the school, start my own life and begin my career as a seaman in the Finnish merchant fleet.

That continued for nearly two years till I realized that it would be a solid plan to pray my previous rector to accept me to the high school.

After the high school, I first studied laws, later got two masters degrees in economics and management from a very good Finnish university.

I did a part of my studies in Glasgow and Dublin but also studies short periods in Colombia NYC and Bocconi in Milan.

My doctorate I got from a crappy university but I selected that on purpose because my goal was not an academic career but to learn something new and practical for my business.
I did all of my studies while working full time even the studies also required full time concentration. In other words, I missed all the fun related with student's life.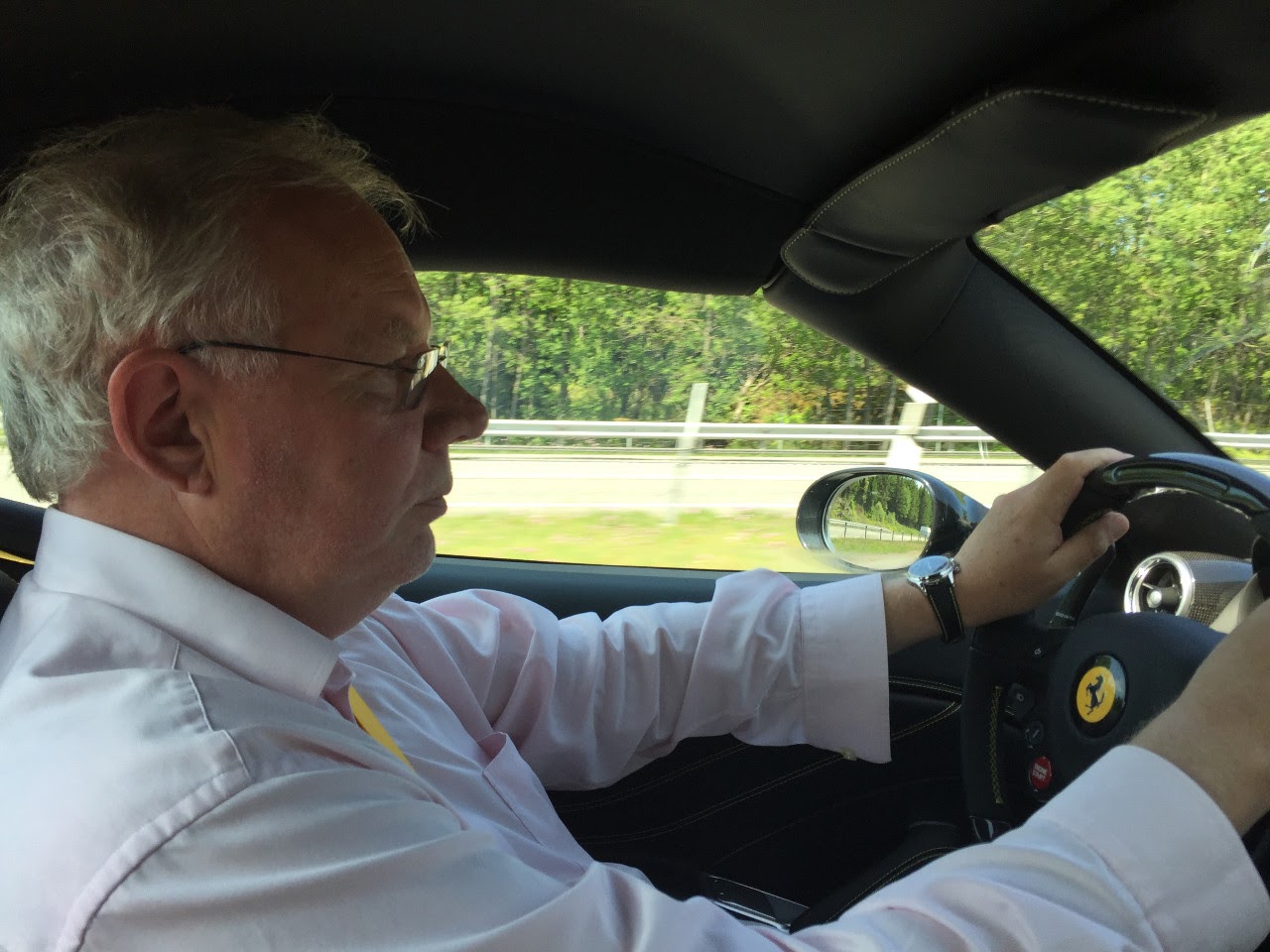 Today, after being in shipping for well over 40 years, I am the majority owner of shipping company.

My company controls over 20 vessels, totally much over 1,000,000 dwt; mostly crude oil tankers.

We operate the business from Helsinki, London, Singapore and Tallinn.
Year 2009 was the game changer of my life. When I got my tax bill from 2008, I had a small shipping and oil related consulting company.

The Finnish tax authorities decided to reward me with 81% tax for all I earned in 2008.

At the same time my long marriage came to the end so I decided to move 80 km towards south, to Tallinn Estonia.

In Estonia, the maximum tax percentage is and was 20% so from there it was easier to finance the life of my ex. wife and three daughters.
In the autumn 2009, I met a nice young Estonian girl. We become first good friends even she is 31 years younger than I am.

In the beginning of 2010, she moved to my small apartment.
One year later we were drinking coffee is a shopping mall. Suddenly I asked her, without any advance planning, that "why not to marry?".

That was probably a temporary stage of insanity... Anyhow, my girlfriend replied that she will marry with one condition:

she wanted to file to the court an agreement stating that she has no access to my current or future property. "I don't want to be called a goldminer", was her explanation.
After our wedding in April 2011, my ex. wife exploded. She said: "I do not want to have anything to do with our three daughters.
They will move to you and I bet your child-wife will move out within three weeks". So, in the middle of the school year, my daughters, then 16 years, 14 years and 11 years of age,
moved to another country, started a new school, lost all of their friends and they did not hear from their mother since then. That is good for them.
That story changed my life, priorities and hobbies completely. The daughters were not very well balanced after this show and we went together through some really difficult times.

Now the oldest one is studying English language and literature in Birmingham University, UK. Number two is in a medical school of a top local university and loves her hard studies.

Number three is completing her IB high school this spring and she has secured at least from one medical school her studying place. It looks like this part of the story ends well.
To make the life even messier, I got my 4th daughter in February 2014 together with my new wife.
This history has made me what I am today. For me family always comes first and I am working very hard for my four daughters and my wife. I am a family man and happy as such.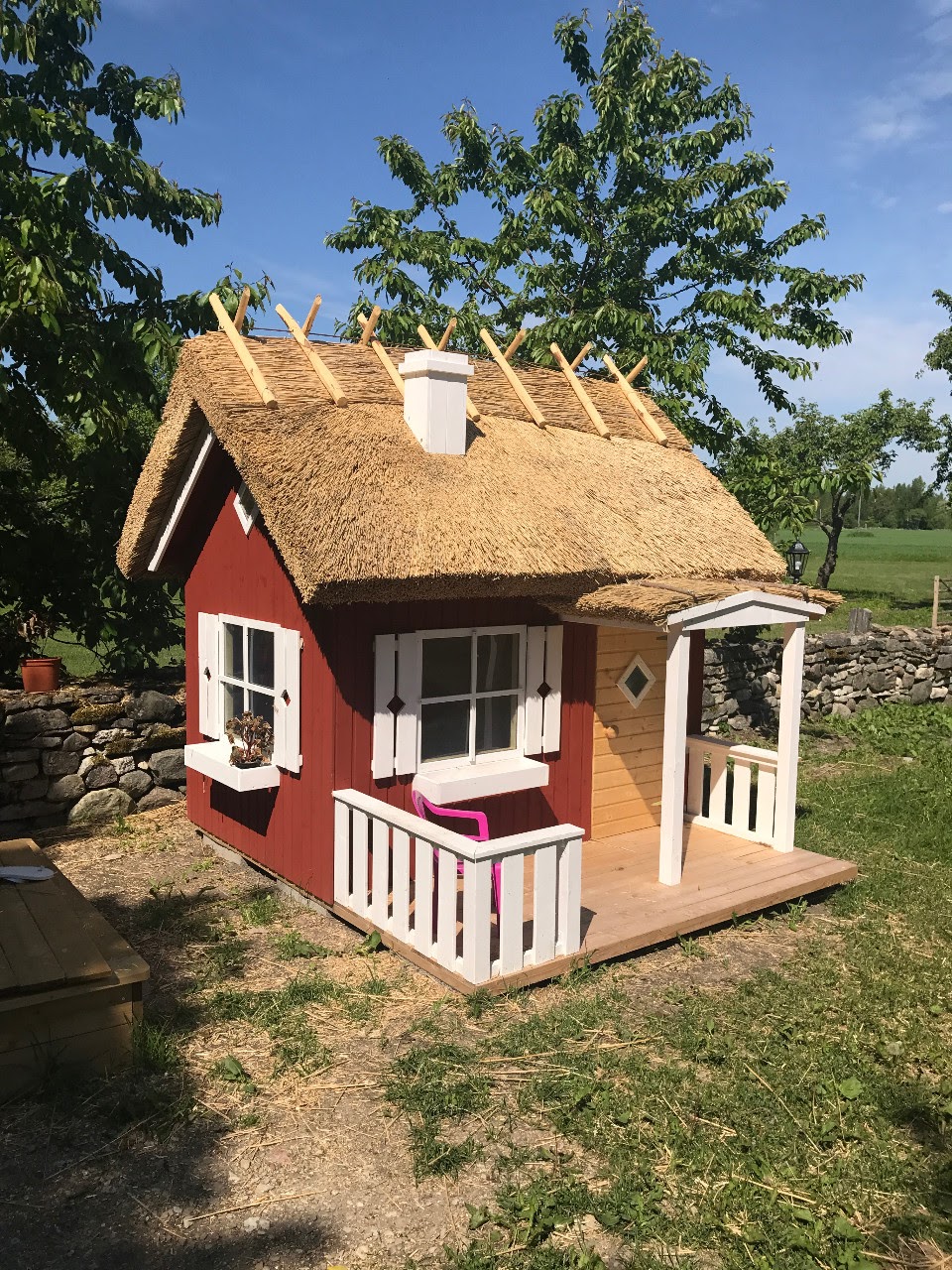 2. How did you discover WatchProSite and what it means for you to be one of PuristS ?
Well, after moving to Estonia I felt a bit lost. After deciding to move in June 2009, I rented next day a small furnished studio apartment from an ugly Soviet era element
house from the worst part of Tallinn. When moving, I just packed my clothes, computer and watches. After packing, I moved out very fast and everything else I left behind.

The whole process from decision to implementation took much less than a week.
In the beginning of my Estonian residence, I did not go much out from my 30 square meters flat, just bought some food.

Most of the days I spent thinking about the future, what to do next. I did not have any music or TV but I had the internet connection.
Soon I found WatchProSite. One month later, in July 2009, I decided to join PuristS.
Being a Purist means that I am learning new things every day. It has also brought me some new friends.
3. What watch are you wearing today and how you choose watch "of the day"?
I know, it's boring. I have on my wrist Patek 5650G - it is like glued to my wrist.

I have always some favourite watches and I really have to fight with myself to change to another.

And when I start wearing another watch, that gets glued to my left wrist. In 2017 my Patek 5960A and 5650G got most of the wrist time.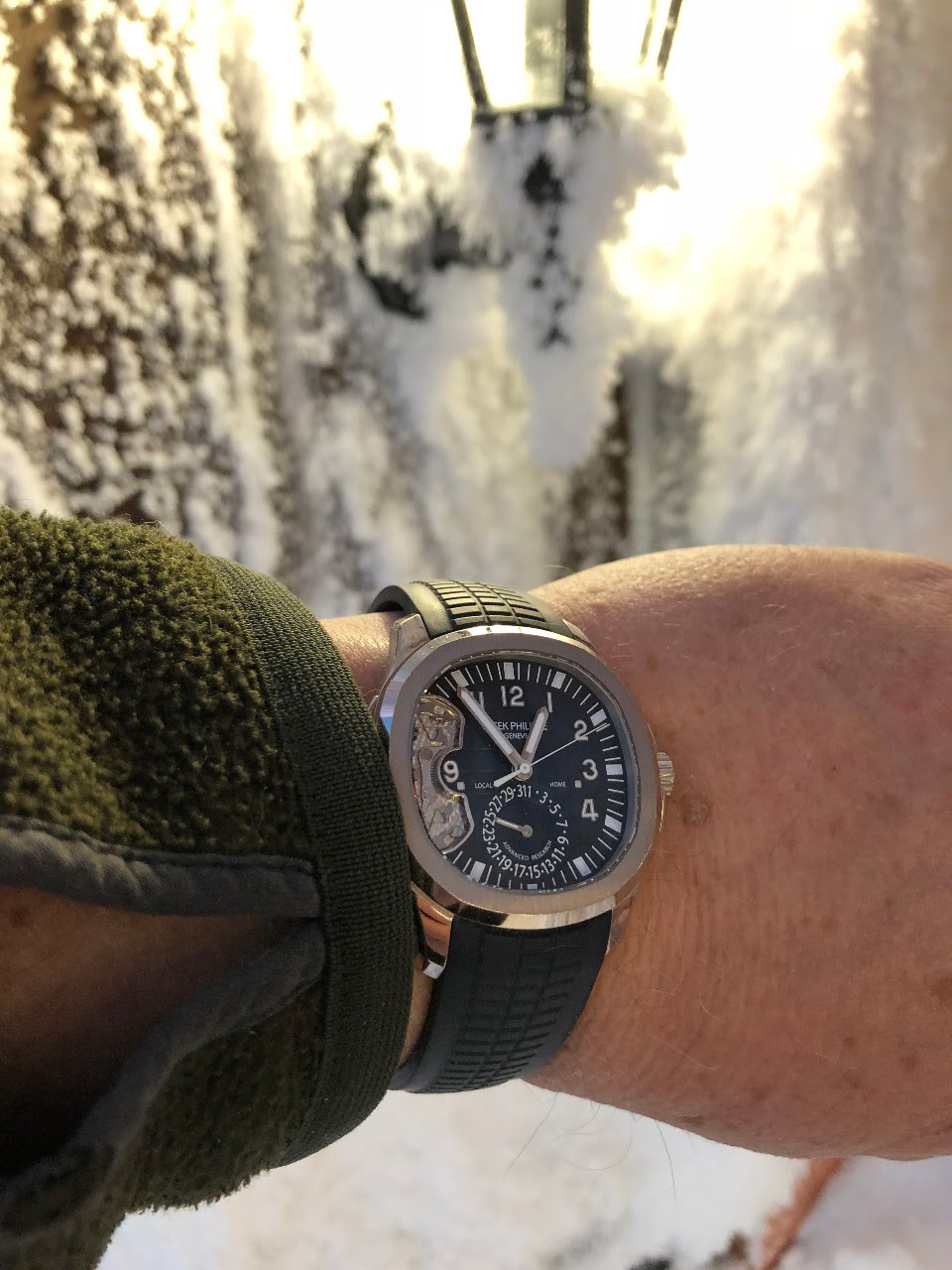 4. What is your favourite watch/brand/complication?
I have all the time several favourite watches and they vary a little bit after some new acquisitions.

Probably it is not a huge surprise to anybody that my favourite brand is Patek Philippe.

The favourite complications are chronograph and perpetual calendar. Furthermore, I love to see a small diamond between the lugs.
I have not yet convinced myself to get a minute repeater but I am thinking about a specific Patek MR more and more. That is quite dangerous...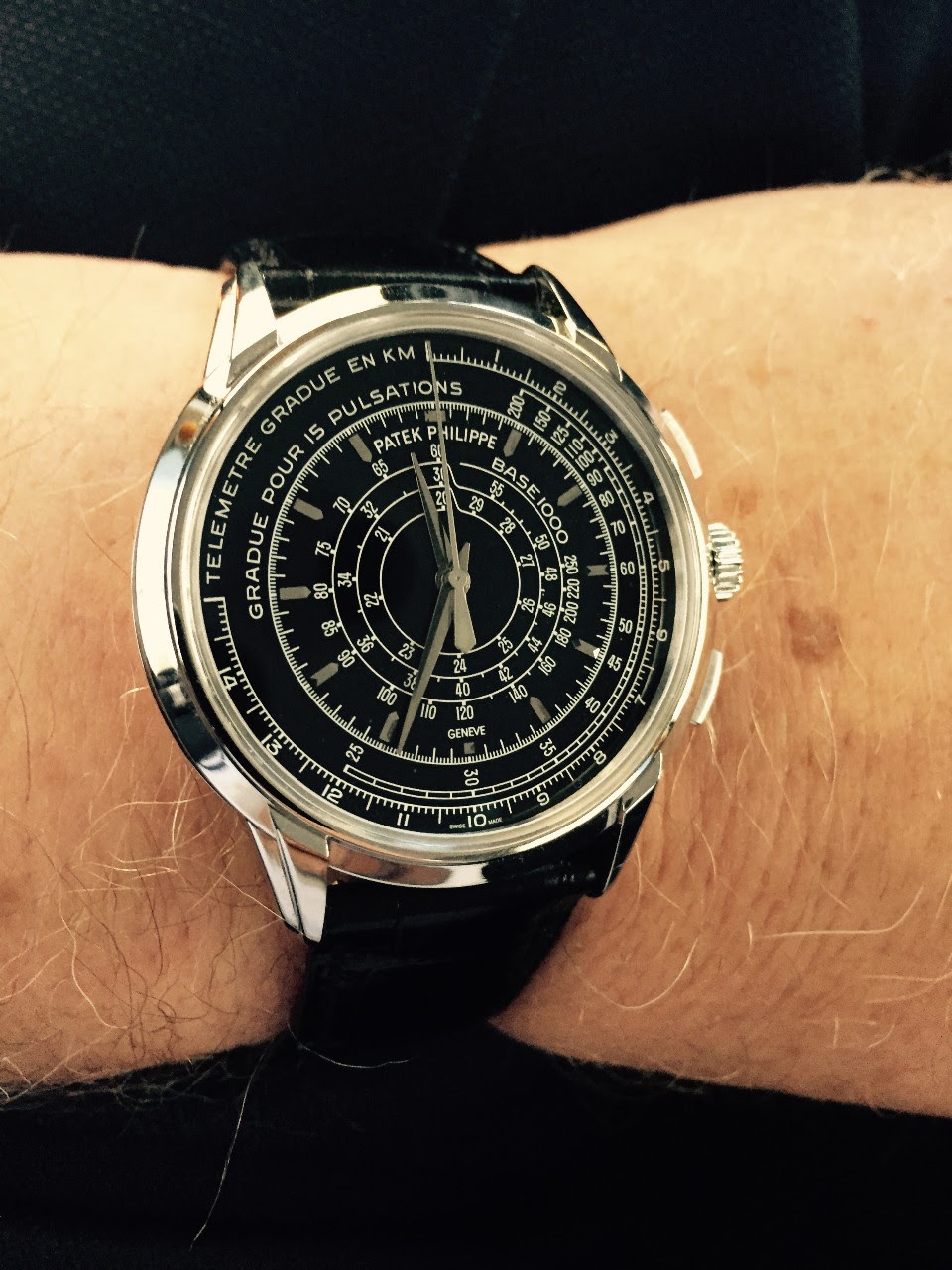 5. When and how you discovered horology?
There is a Finnish saying: "If you don't know how to answer, try telling the truth."
This is a bit embarrassing...but let's go!
On 25th April 1986, I partied heavily in Paris. I think the evening ended to Lido or Crazy Horse and next morning when I woke up,
I had a terrible hangover. In Paris CDG I met my boss who came from Peking and had a plane change is CDG.

He was tired and had a slight hangover. We decided to have some champagne because it was my 30th birthday. We flew back in late afternoon with

Air France and because our company was also a remarkable IATA agent, the top management had always free flights.

So, we were the only passengers in the 1st class. We did not know that a nuclear power station had just exploded in Soviet Union

and we continued partying heavily on board the plane. Lots of good vintage champagne was consumed.
Then something funny happened: the plane could not land Helsinki. I was already so full of champagne that I can't remember the reason.

Anyhow, we landed Turku, some 160 km west from Helsinki.
We had some tax-free shopping with us and we took a taxi to Helsinki. Naturally, we had to share a full litre of whisky in the back seat during the two hours' drive.
When I arrived home late in the evening, I literally had to crawl in. I was pissed like a baboon.

My whole family and lots of relatives were waiting for me and my wife had made a party dinner.

I could not participate because of obvious reasons but went directly to the bedroom to sleep.
No blanket was needed because I had a nice and warm business suit on and shoes on my feet.
Next morning when I woke up, I realized that sleeping with the shoes on, creates a terrible headache.

But then I noticed something fantastic. On my left wrist was a brand-new Rolex Datejust and the box & papers were next to my bed.
A Rolex was my dream and the watch was a present from my old man. To the back of the watch was engraved KL 26.4.1986.
I was wearing the watch every day for nearly 15 years. Nowadays my nephew has the watch - I gave it to him when he earned his M.Sc. in economics.
My first Rolex made me very interested about horology and since 27th April 1986 I learned to respect Rolex big time.
6. What element of the watch is for you make it or break it factor?
I would never buy a quartz watch.

To make it simple, I would say that there has to be harmony between the case, movement and dial.

One great element is not enough - I need to love all three. From many Patek I find something Baron is calling X-factor.

In find from those watches something very pleasing and I have not found the same from other brands.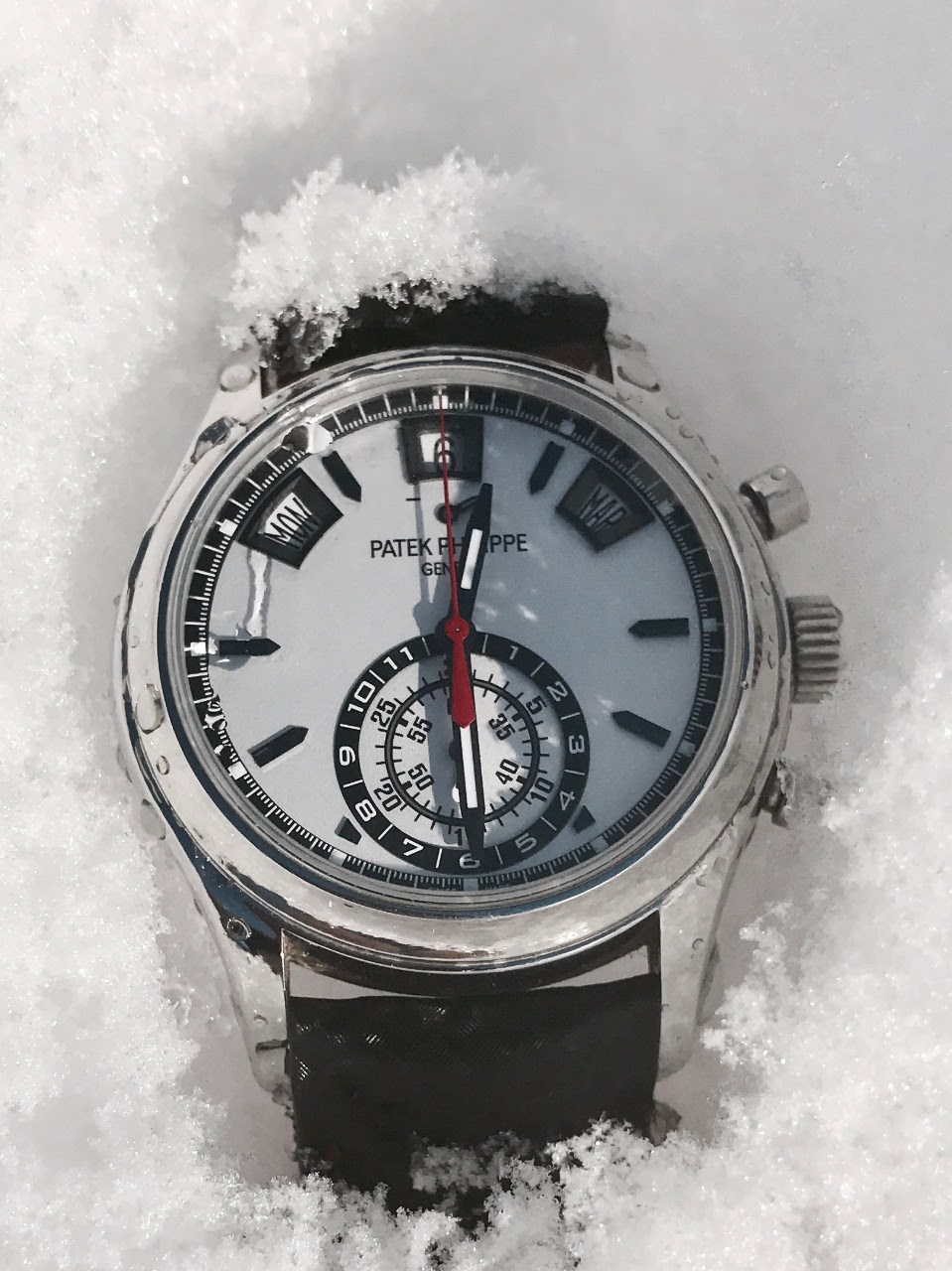 7. If you could design your own watch, what would it be and how would it look like?
I am everything but an artistic person. Thus, I trust that professionals can do it better.
Because I am quite committed to Patek Philippe, the watch would be a Patek.

Some dream watches would be 5650P, 5170A or 5740A or P. Reference 5370P is so perfect that one can't really design anything better.
8. What is the watch that will last leave your collection and why?
I own a small bunch of platinum Patek including 10 platinum watches which hopefully stay forever.

These pieces represent different movements, different complications and different types of dial finishing.

They will not easily leave but I might change some of the watches to a more pleasing version like 5134P to a new platinum Calatrava Travel Time
with bigger manual winding movement. Let's see if such a watch will be introduced one day. My plan is to increase the "permanent" platinum part of my collection to

13 watches but not more than 15 watches. One for each month of the year and one all the time in service. It's hard to see that I could find a nicer slow-beating chronograph
than 5070P or a nicer annual calendar than 5450P. Ref. 5550P is for me the nicest QP, 5131P the nicest WT and 5100P a unique combination of case design,

fantastic beautiful movement and extended power reserve. And the story goes on. That's why they are keepers. Also, I do not plan to let my 3712 go.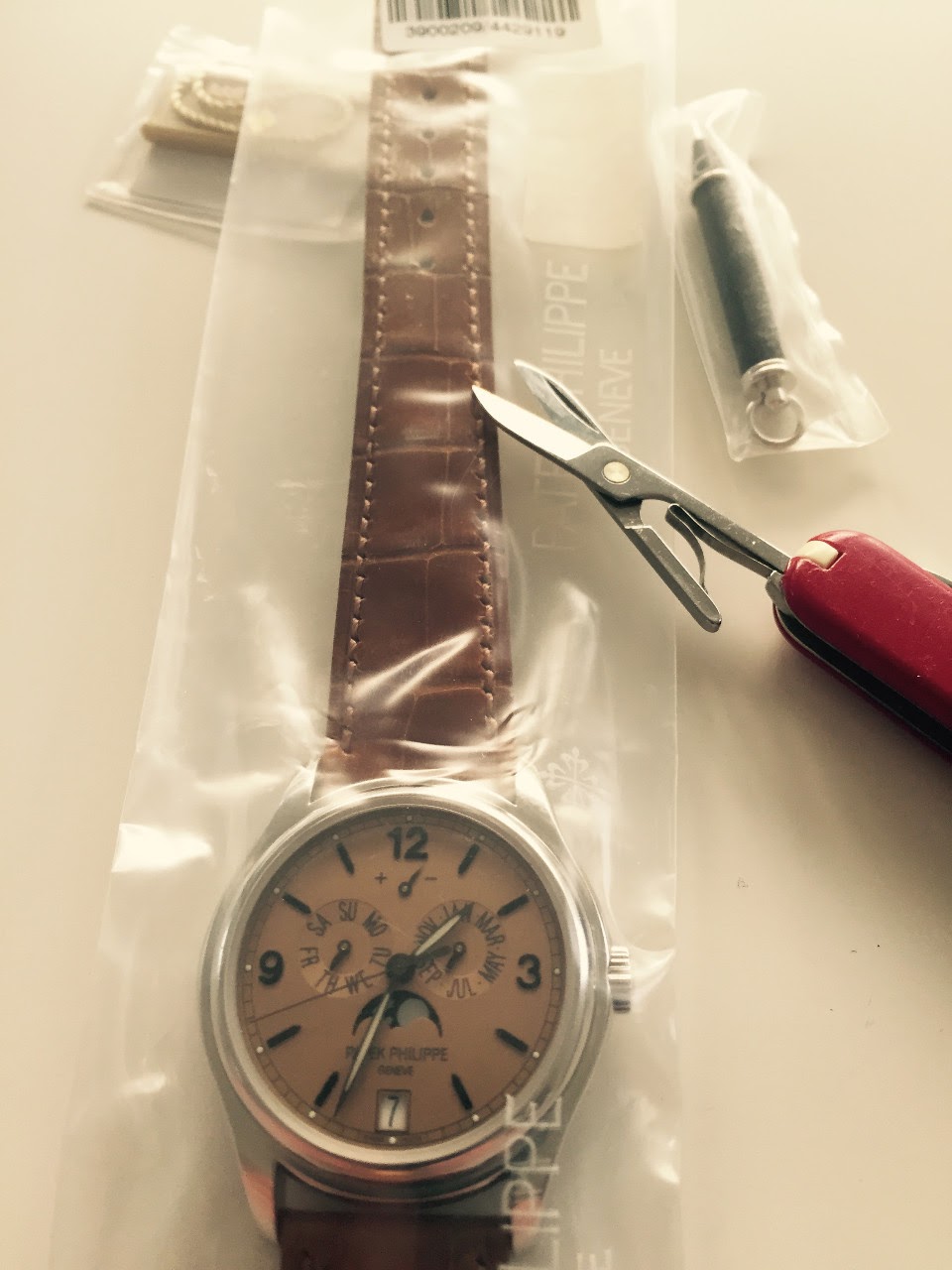 9. What do you love and hate about watch industry today?
There are several things I hate. Brand Ambassadors - I can't get it.

If a well-known actor is said to wear Omega, what does it have to do with me? I hate the unlimited Limited Editions some brands are specialising in.

I dislike the crazy prices we have to pay for nice mechanical watch. How can a split-second chronograph cost the same as a brand-new Ferrari?

I am sure that the car involves more R&D, much more expensive materials and much more labour hours.
I love the huge variety of watches we have today. Especially I love developments like Patek's Advanced Research.
It is fantastic to see that the industry is pushing the limits and if the developments function like designed, the same are quietly transferred to standard timepieces.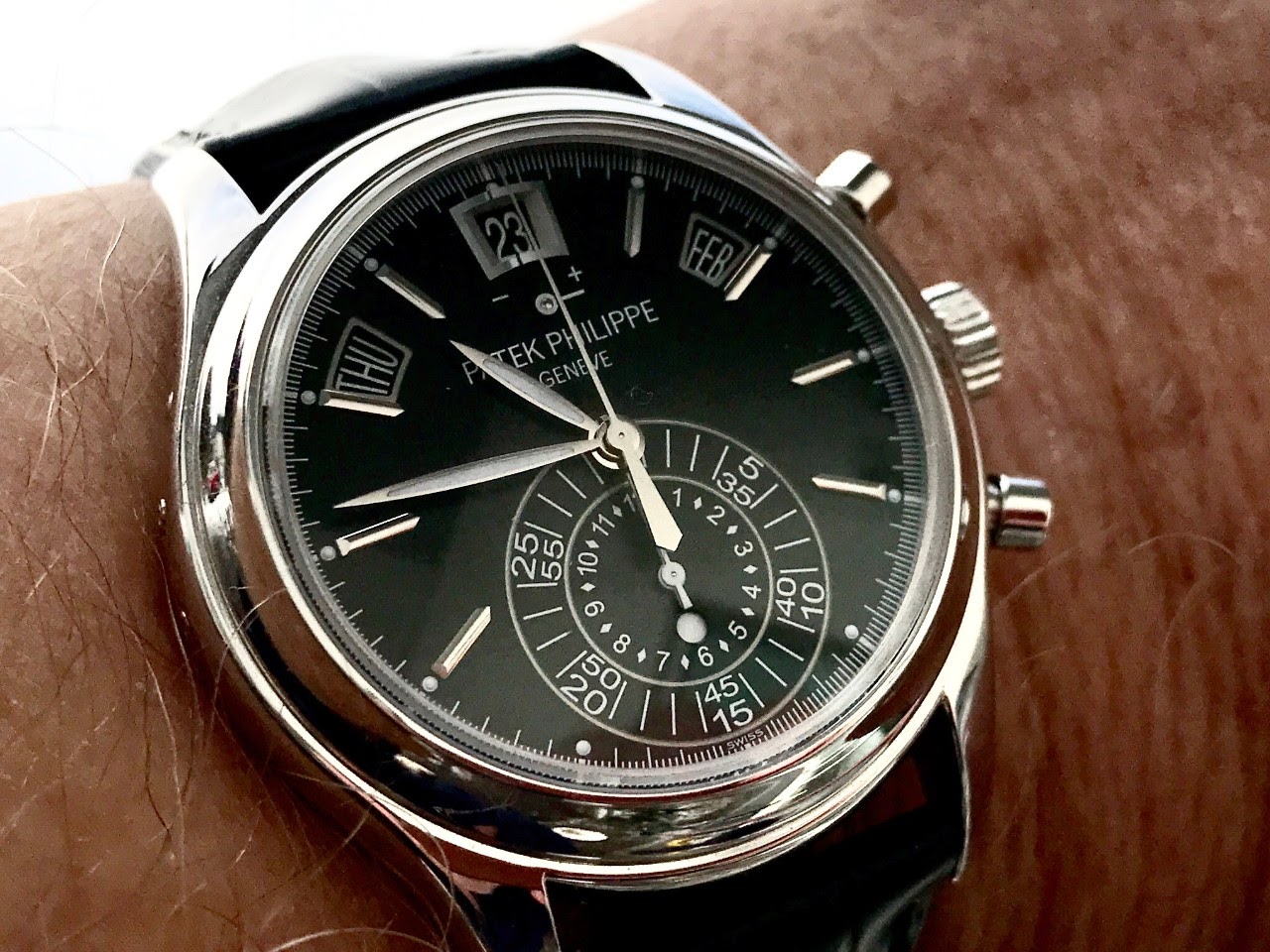 10. What was the evolution of your collection and how do you see it in the next decade?
After my first Rolex, I bought two Zenith timepieces in 2000. After that my next watch was, probably in 2001, Omega Speedmaster. In 2002-2003

I bought 6 Vacheron Constantin because the sales director of my local AD told me that "Vacheron is #1 in the world" and I got 25% rebate.

A year after I bought a Blancpain, JLC, Cartier, Rolex and something else.
In 2005, I bought my first Patek Calatrava and Nautilus and I got hooked.
I was not, in the end, fully satisfied with my VC and I got a 50% haircut when selling them; even I originally got a 25% rebate.

That was "lesson learned" for me. I have always felt that the money I make belongs to the whole family.
I have the right to do what I want with my money but my duty is to keep it also as safe as possible. For me this principle means "Rolex and Patek".
During the next decade, I will focus on Patek Philippe's Grand Complications in Platinum cases.

Three or four are already on the list. However, because of the size of the investments, the thinking period is much longer than with the simpler references.
Probably I need to acquire at least 5270P and one Minute Repeater.
11. What other hobbies do you have?
I should start from "had". When I lived in Finland, I made between 1999 and 2009 54 African safaris.

Totally I spent about 1,000 days in the African bush. In the end of my hunting career, I went to the PH School (Professional Hunter) and earned the African PH licence.

However, I practically stopped hunting but I can guide others. So, I carry the rifle but use it only for self-defence, I don't want to kill anything, not even for the pot.
In 2007, I started scuba diving. I went through all speciality courses of PADI and in 2008 I made the professional courses in order to become a Dive Master.
It was hard for an old man but I made it. During this period, I made several diving trips to the Red Sea and in 2009 9 diving trips to Thailand plus other destinations.
I have always been crazy about fast cars and for some 15 years I had always two to three BMW - cars like M5, 750, Z4, 135, etc. In January 2016,

I bought Porsche 911 Targa GTS. Unfortunately, my wife who was born 3 years before Soviet Union collapsed and had the Soviet citizenship before occupied

Estonia got back its independency. During those first 3 years of her life, my wife learned some Soviet tricks like "how to socialize property of others".

I practically lost my 911 in days after buying it and my wife started to speak about "her car". As a revenge, I got a Maranello Fiat for myself.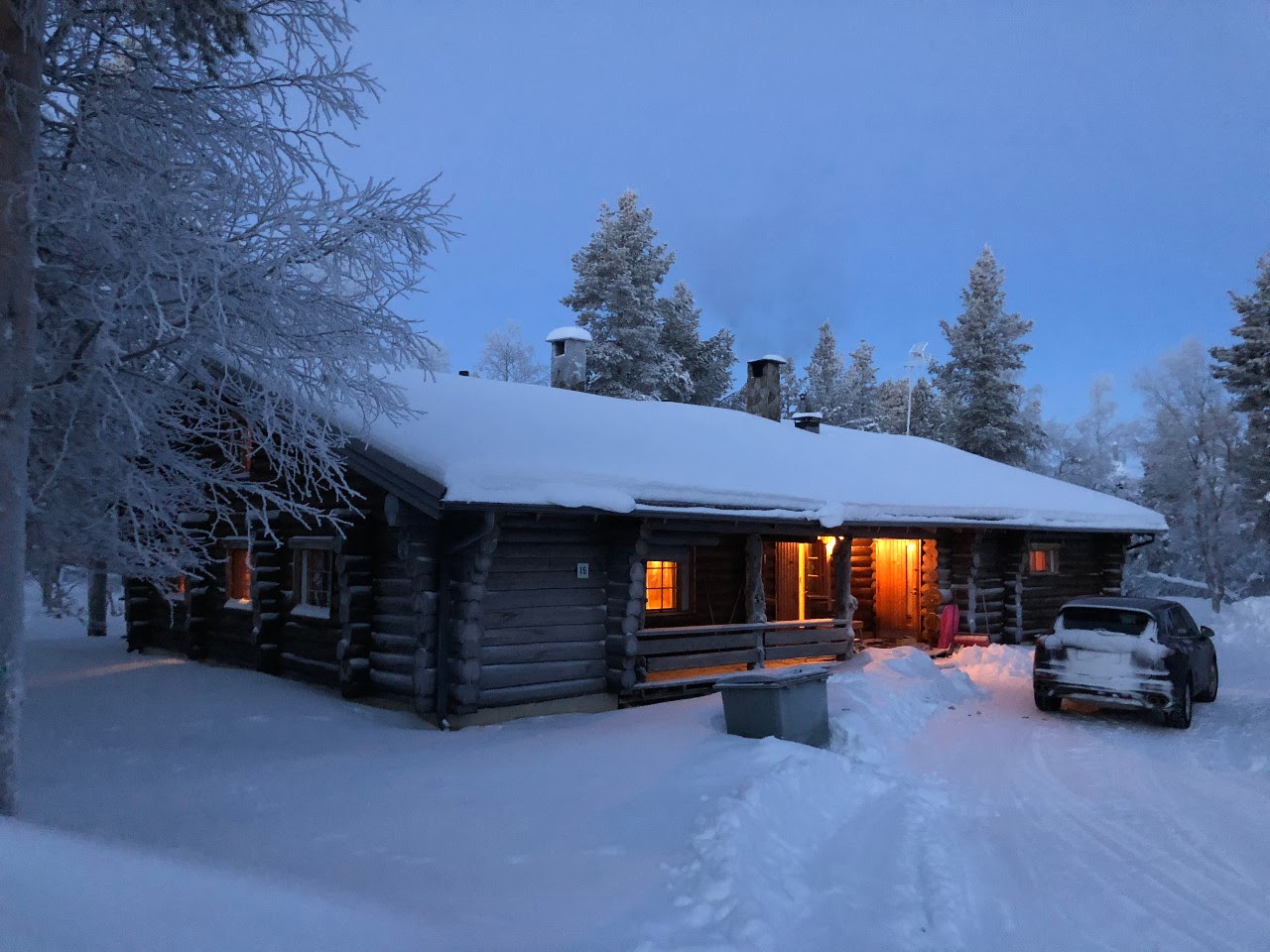 Red wines have always been close to my heart. A glass or two (read: bottle or two) of good red is always a great joy and beneficial to the health.

My wine collection maturing in UK is pretty large and with that I could stay drunk for several years.
Naturally, in reality all these wines are forming the college fund of my youngest daughter.

I could not drink big amounts of Ch. Petrus or Latour 2010 - at least without a couple of tears.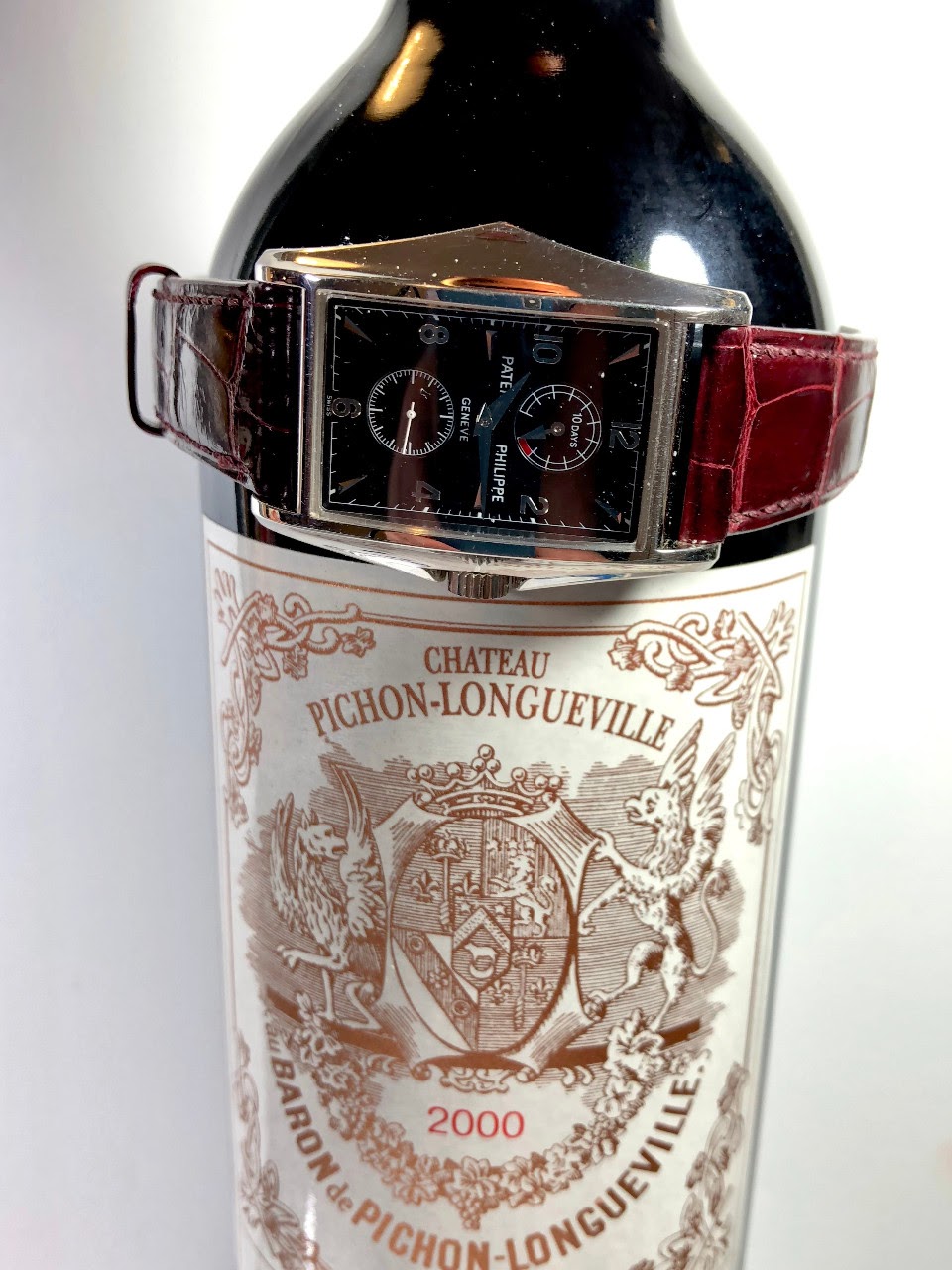 The nature of Lapland makes my soul sing. Unlimited amount of snow in the winter, Aurora Borealis in the nights, snow grouse in the slopes of the fells,

great fishing in the short summer, in the autumns mushrooms and berries everywhere. In Saaremaa island, Estonia, we have in the evenings tens of roe deer in our fields and garden.

Often a majestic red stag comes to the yard, thousands of geese land to the sea shore and fields during their migration period.

Having a close contact with the nature is a dear hobby for me.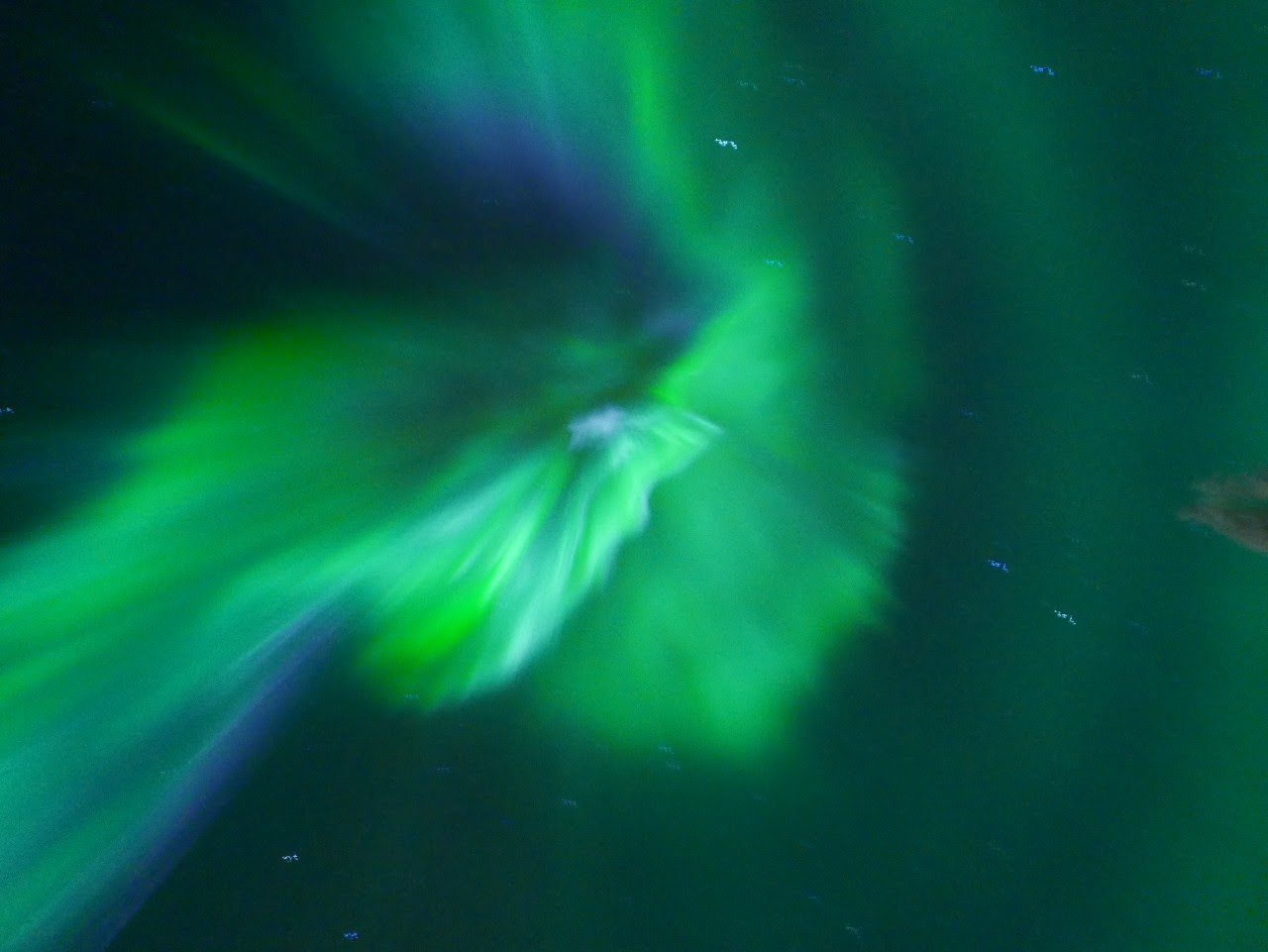 12. Your life motto and life philosophy is...
The circumstances of my life were such, that I had to dedicate the last seven years of my life to my daughters.

It is not a curse but in the end a blessing: my relationship with my daughters is very close.
I am not afraid of the future or death because I believe our lives in some way continue in our children, grandchildren and generations to come.
My wife would like to give me my 5th daughter even she is trying to manipulate me by speaking about a son.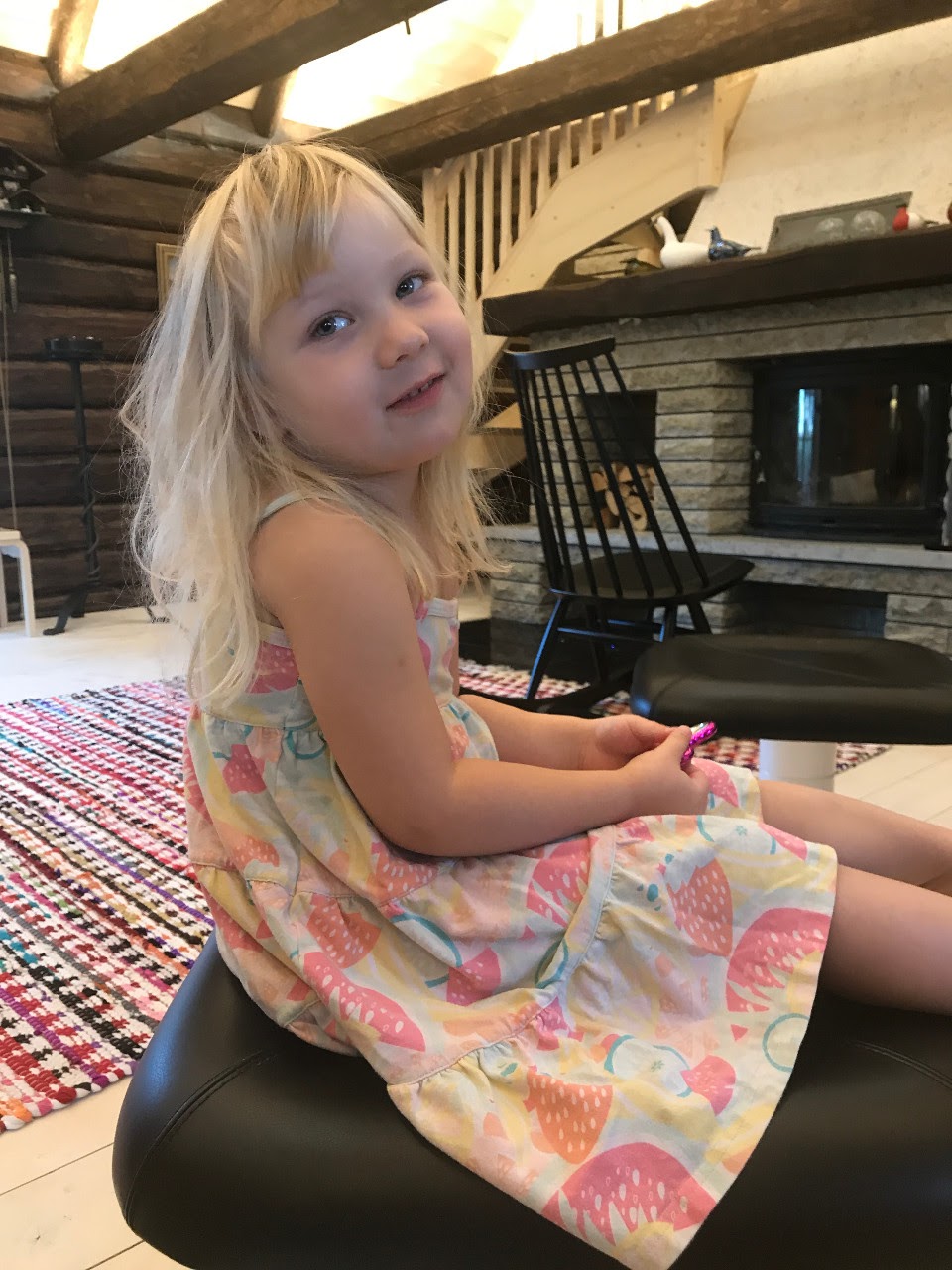 If I would have a life philosophy, it would be "spread your genes!"
Living in this chicken farm like my family is, where our St. Bernard is a bitch and even the pony of youngest daughter is a mare,

the only male of the farm needs a good escape. For me watches and horology are that escape.