A few weeks ago, Panerai unveiled a series of Radiomir 1940 Green Dial.
The two which caught my eyes are the 995 we already saw, and the 997.
The PAM 995 for the record: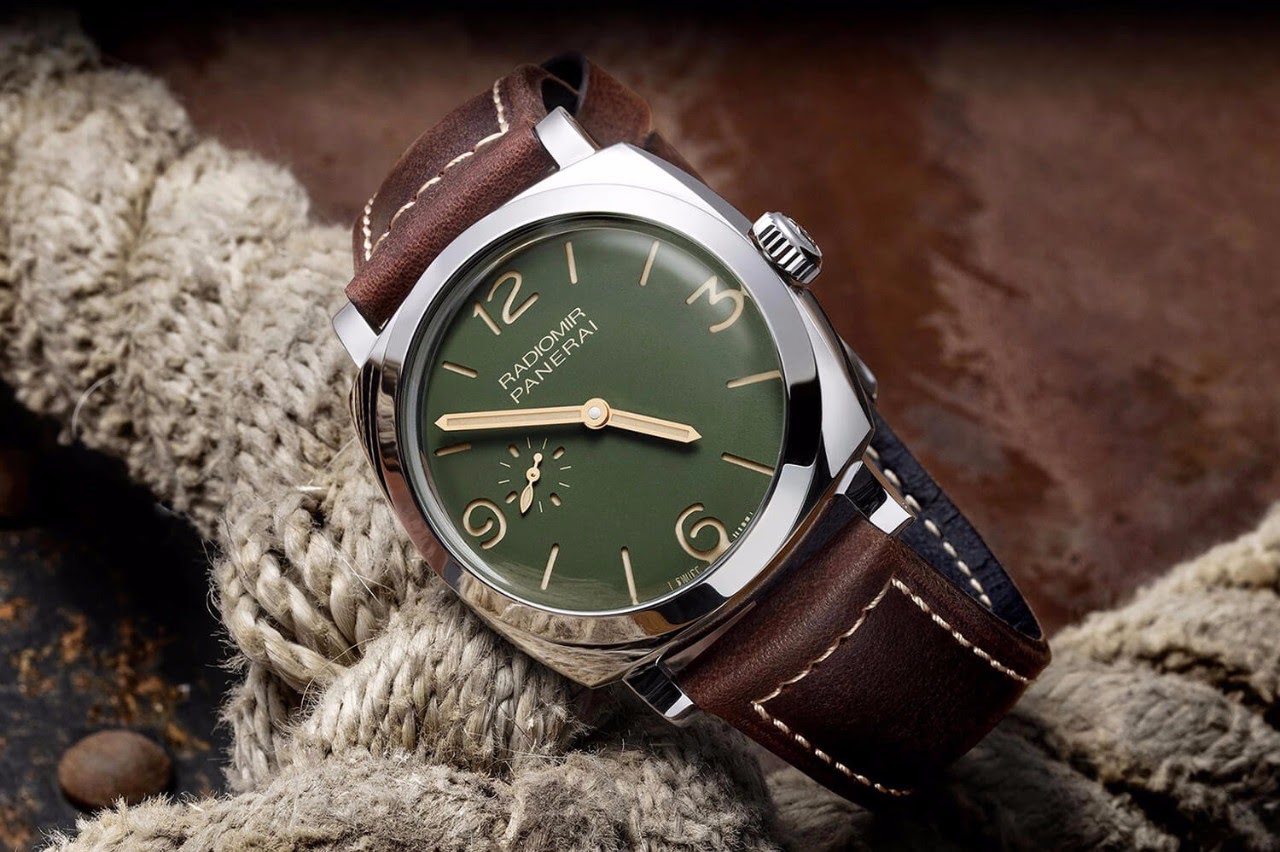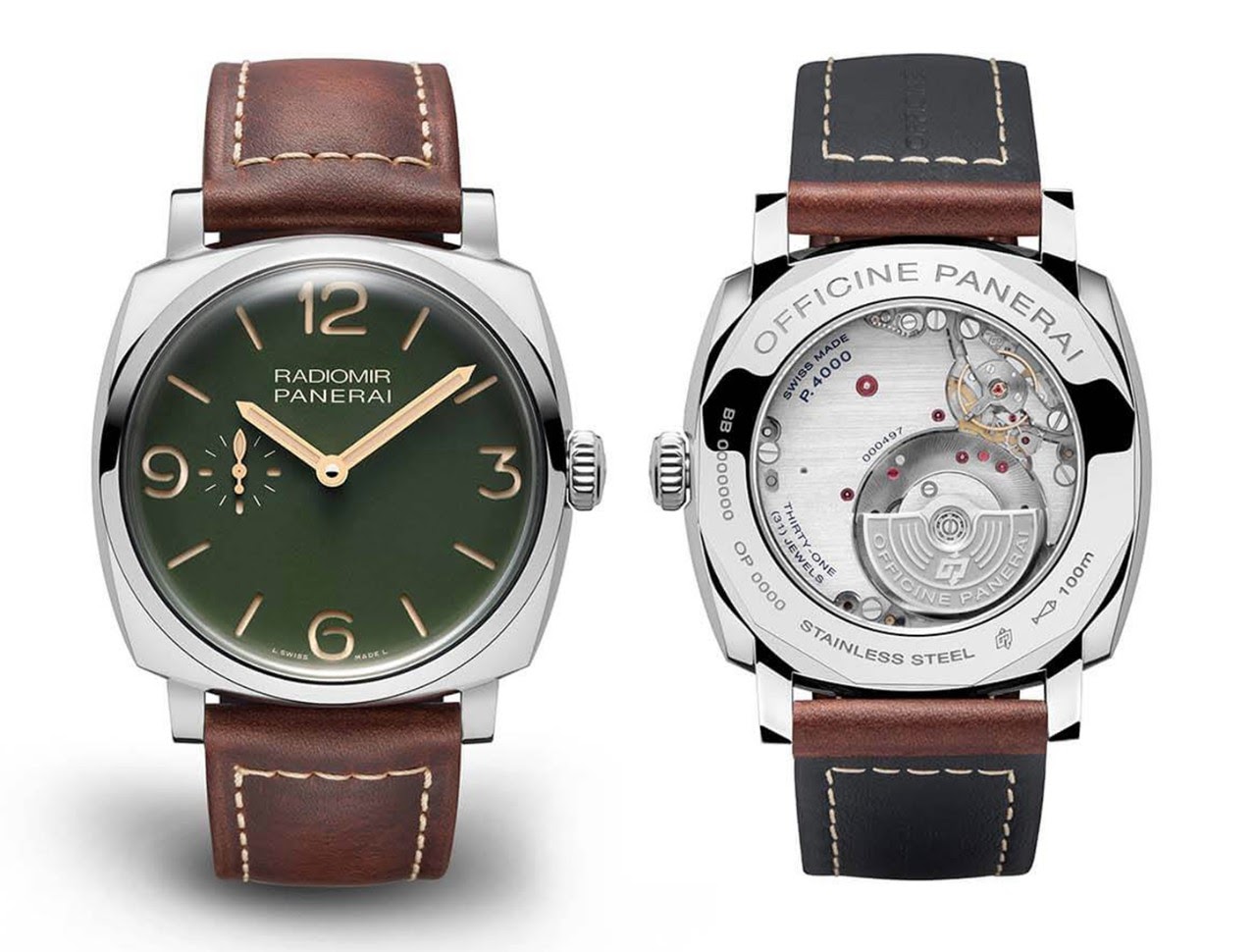 Two very different watches, despite their green dial.
The 995 is 45 mm big, 12, 2 mm high. The 997 is a totally different beast. Here, no polished steel case, but a ceramic one. And 3 mm bigger, 4 mm higher!
.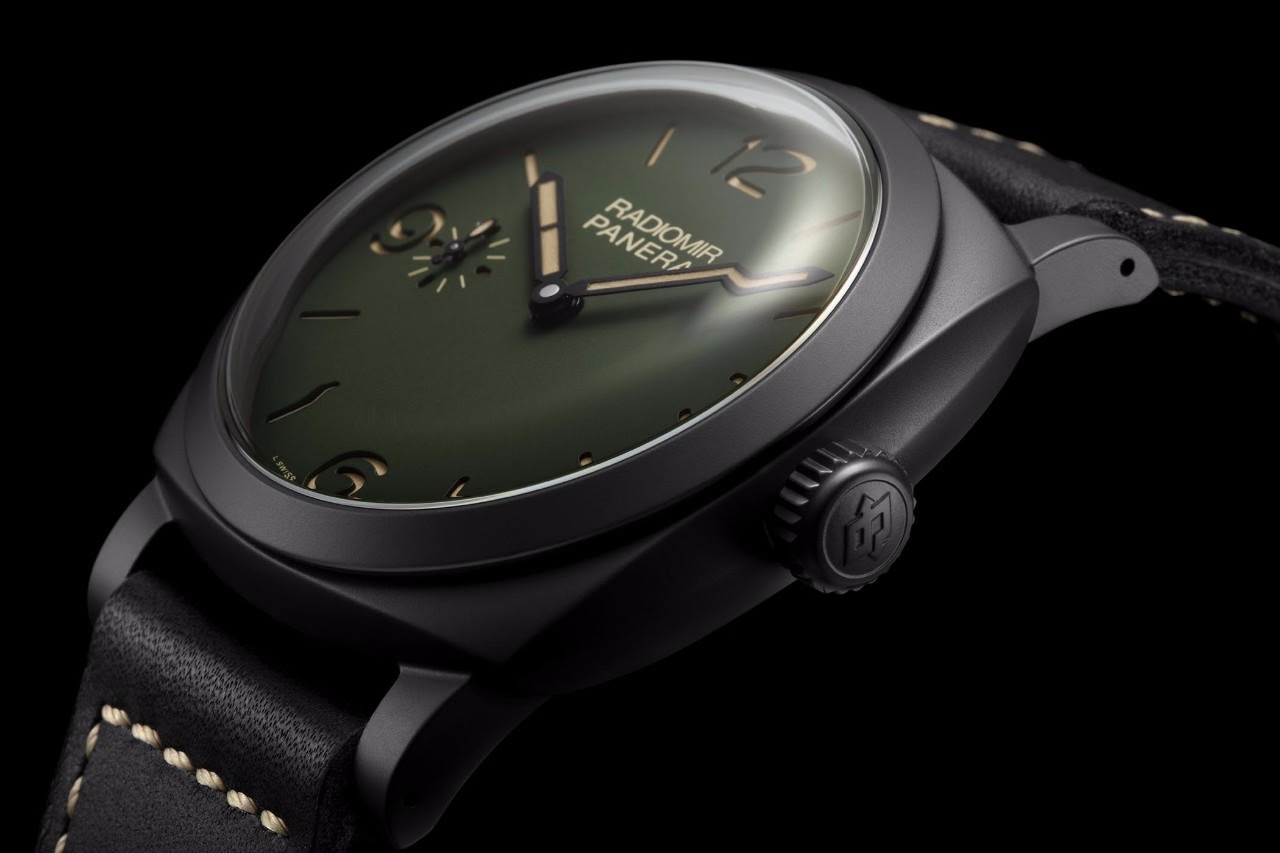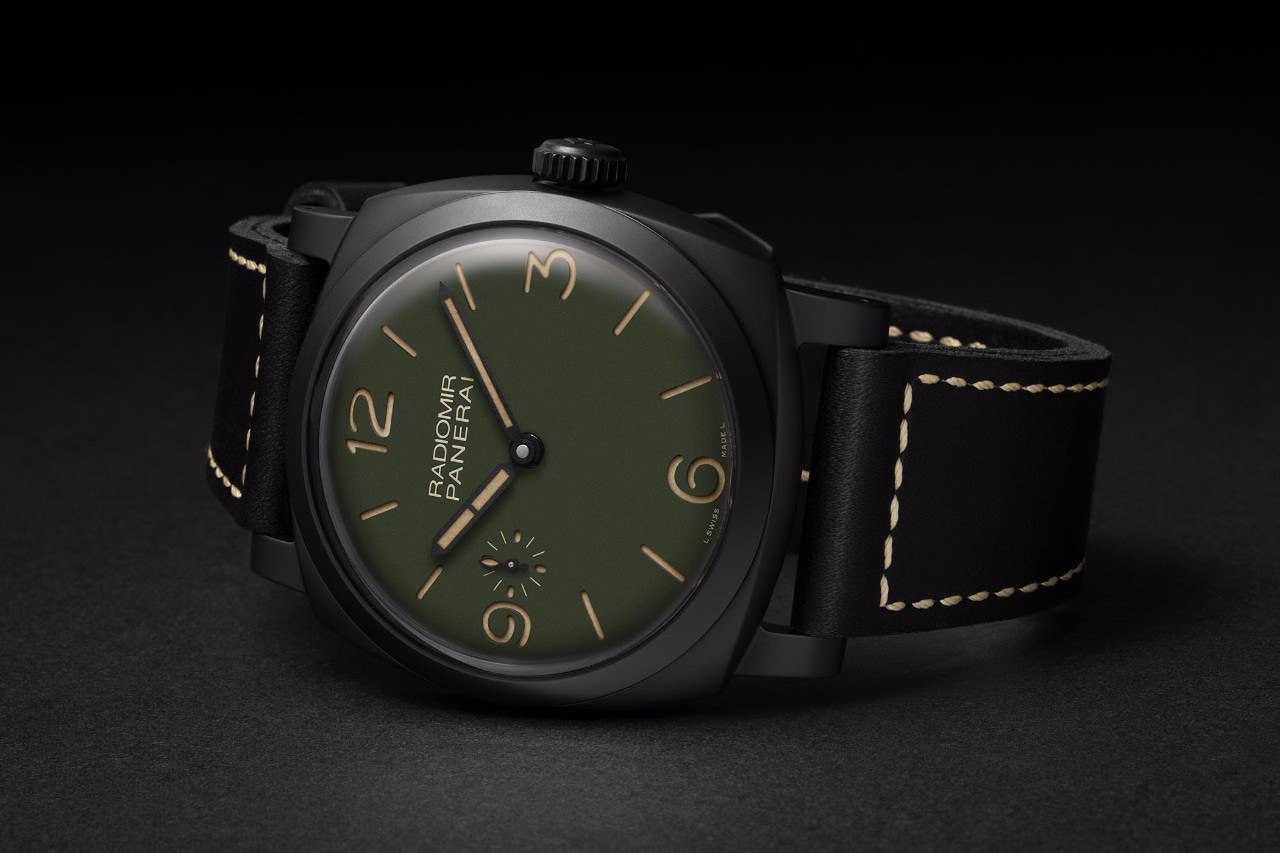 The hands are not gilt like on the 995, but darkened, and the hour hand is " sector ".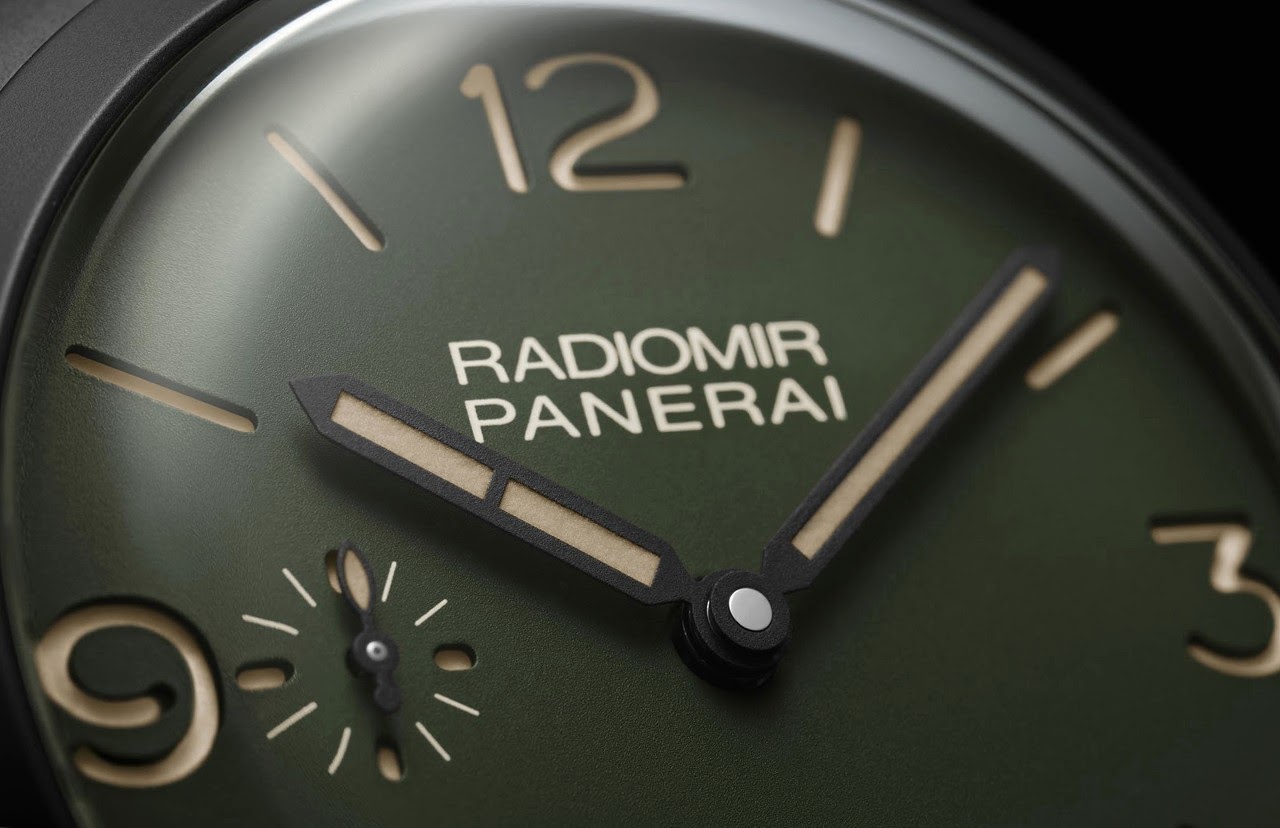 And the movement is the now good old P 3000, which offers the same power reserve than the P 4000 of the 995, but it is manual winding, while the P 4000 is automatic, with a nice micro rotor.
You will also note that the sapphire of the case back is smoke, and that the case back is made of titanium.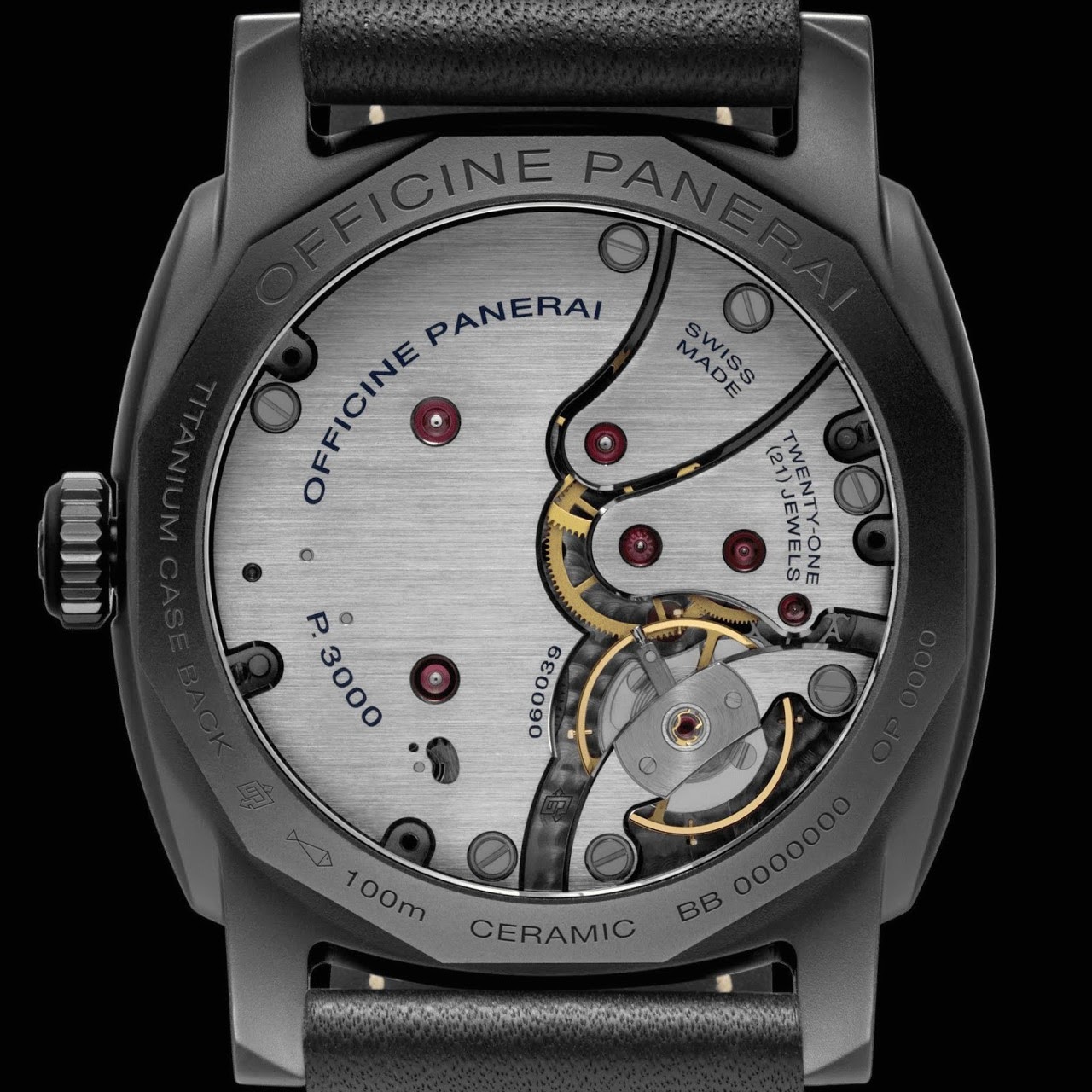 Now, the good question is to know how it feels on the wrist. A 47 mm case, like the one of the PAM 372 or 587 is good for my wrist. But I will have to check in the real if one extra millimeter will do the job as well as the 372...
With a black case, you could even have a feeling of a bigger size...
That my only question mark.
But I have the same question for the 995, with its 2 mm less big case. Will it please me as much as a PAM 372? I have to say that I like the idea of using a micro rotor a lot. I would like to love it, a lot.
I find this dial very nice looking, in military green and would love to find my Panerai with a small seconds, too.
I guess a visit in a Panerai Boutique is mandatory to find the answers to my questions...
Best,
Nicolas