Here we have two very nice world time watches by Girard Perregaux, the WW TC Small Seconds, and the 1966 WW TC,
WW TC standing for world wide time control.
Girard Perregaux didn't wait to see Patek releasing its iconic World Time, in 2000, with the reference 5110. The very same year, they unveiled a world timer + a chronograph in the same watch/
But we had to wait till 2009 to see Girard Perregaux releasing a simpler and more sober version, the Small Seconds, which also came with a superb dark grey dial: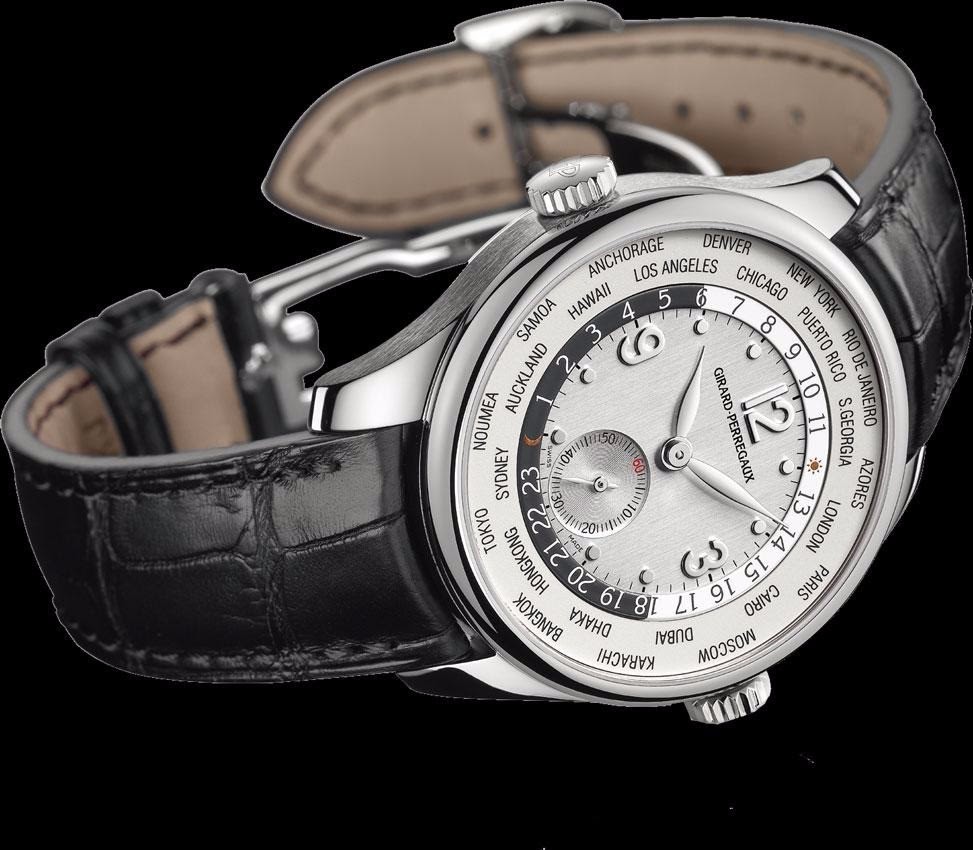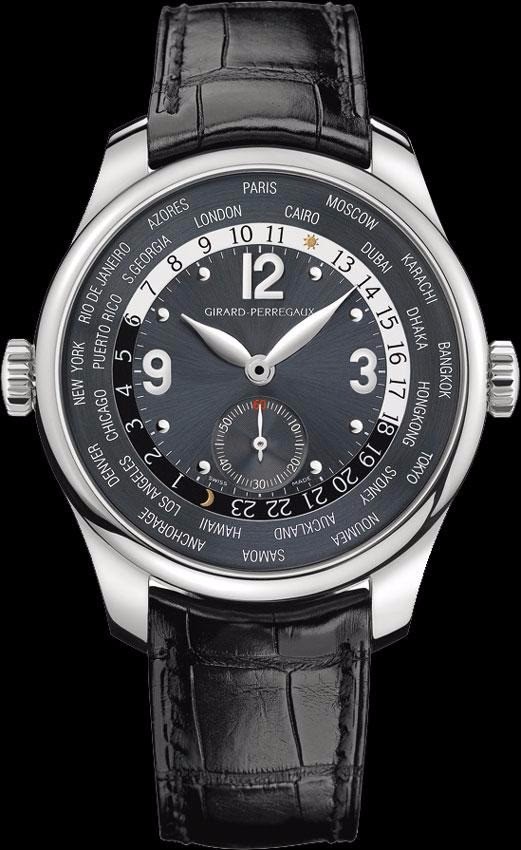 Here, no Chronograph, no date, just a world time with a small seconds at 6 o' clock AND, important detail, a much smaller case. Indeed the first WW TC Chronograph had a 43 mm case, while the Small Seconds is 2 mm smaller, which makes a big difference in terms of coherence in the proportions.
The WW TC disappeared from the catalog in 2013 at the benefit of the Traveler WW TC.
BUT, in 2017, Girard Perregaux had the good idea to give birth to the 1966 WW TC. A very elegant, understated world timer, with a slightly smaller case ( 40 mm ) which is strangely 1 mm thicker than the WW TC Small Seconds ( 12 mm instead of 11 mm ). In steel or in rose gold, as shown below: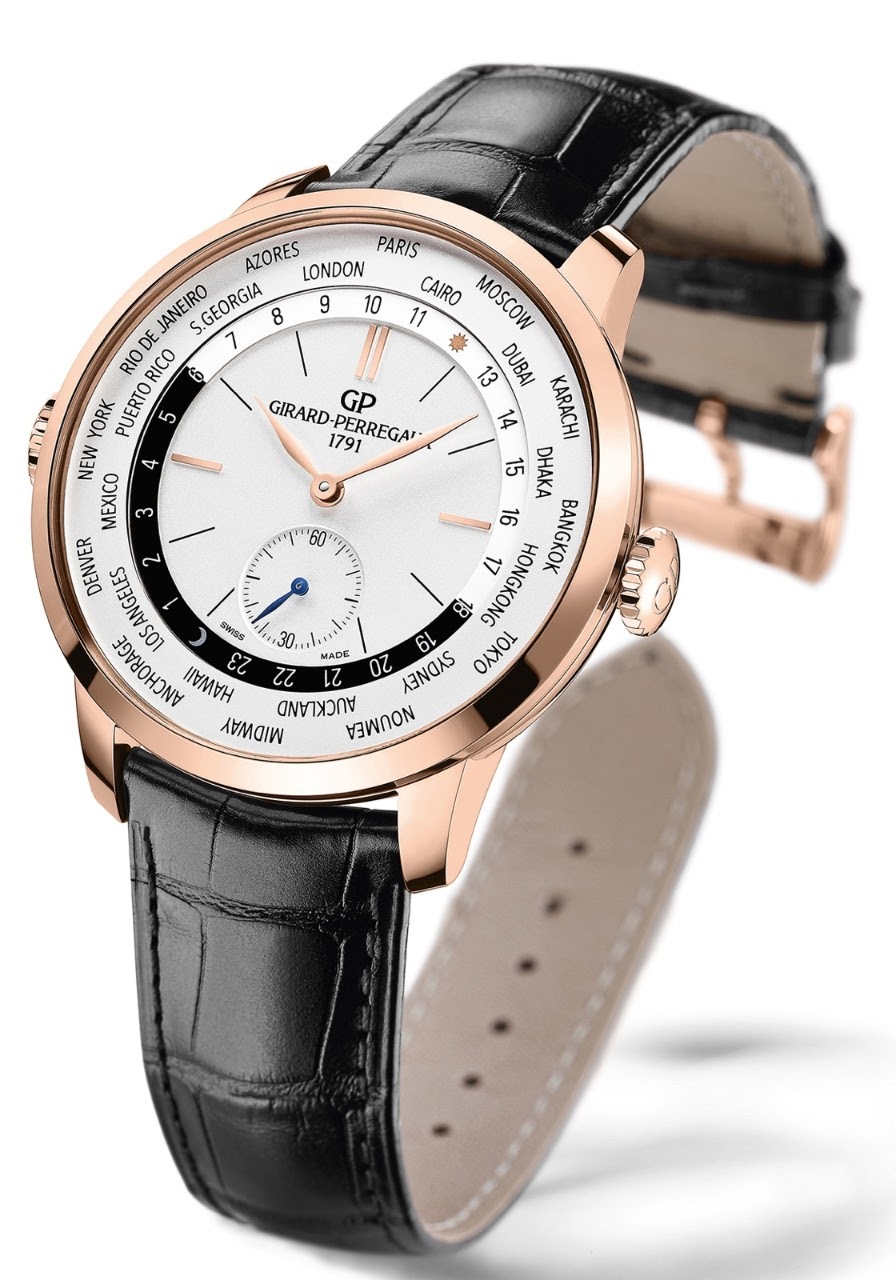 Or on a bracelet...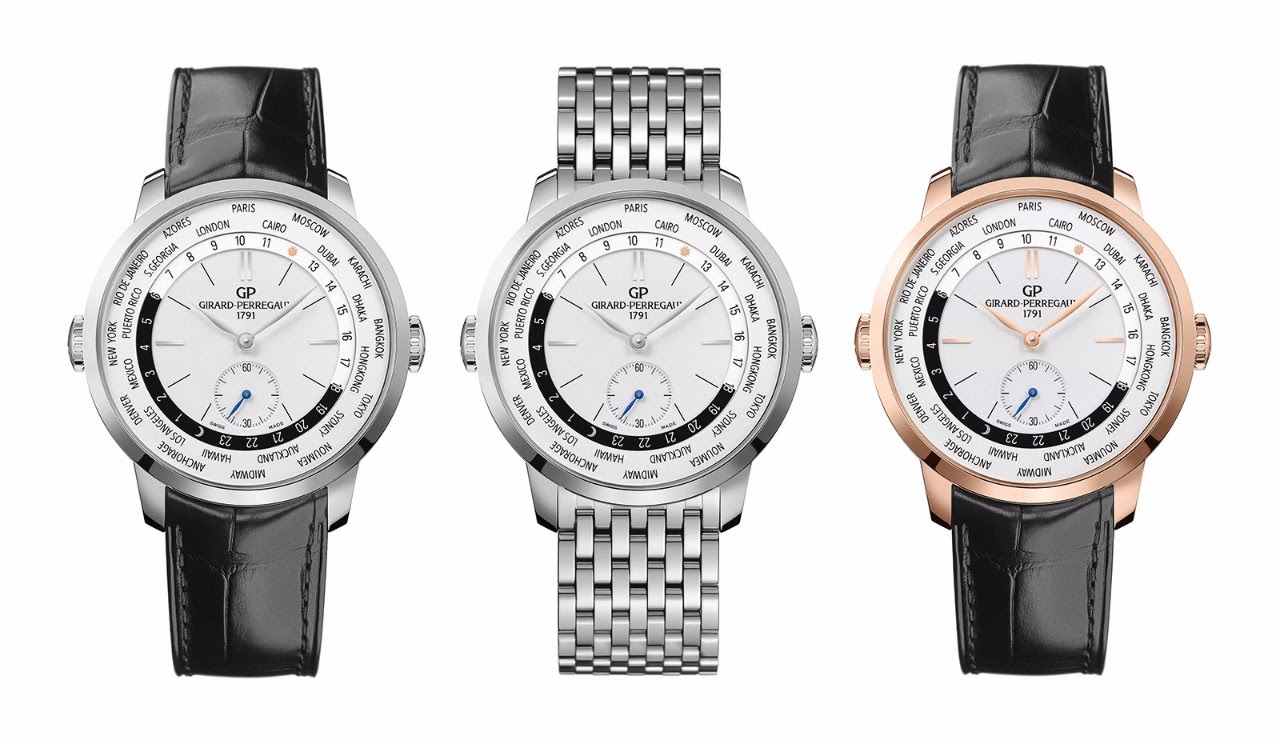 Elegant, dressy, understated, sober seem to be the good words to describe this watch.
Maybe a bit too much... BUT, in my opinion, this is a question of dial. Put a black dial and associate it to the steel case, and you will have a stronger combination.
I was secretly expecting such a chromatic combination this year... In vain.
Look at this comparison picture, with the WW TC Small Seconds... I compared the two silver dials. One is more appealing than the other, even if it is a matter of taste.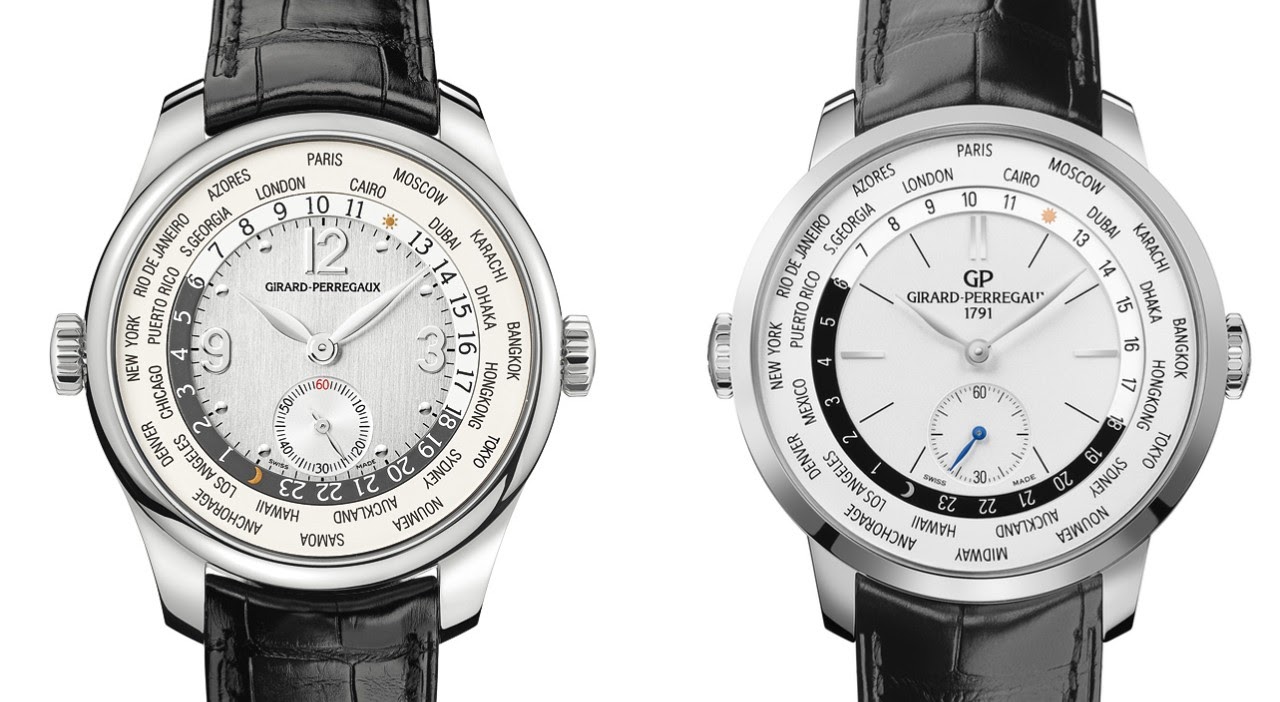 Even if the case of the 1966 is more conform to my taste.
You cannot deny that both of them are very nice looking. I would have expected more life for the 1966 W TC, truth to be told. While others would praise its elegance.
Cannot we have both, with the possibility to choose between two dials?
Girard-Perregaux should read that... And give it a try.
I for one think that the 1966 WW TC is one of the three or four best Word Time of the current market.
Aaah, and while we are at that, no need for a sapphire case back, the movement ( Cal GP 03300 ) being too small and not really exceptional.
What are your feelings and thoughts?
Best,
Nicolas