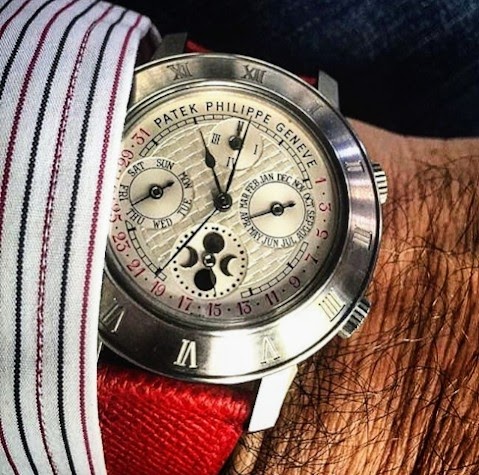 If Patek limited editions are reasonably rare, and unique versions produced for special collectors are (in modern times) even more exceptional, titanium pieces appear to be among the most exclusive and prestigious of the entire Patek production.
So for some reason my friends, I got very curious about this topic during the past couple of days, and made my small "research" on the web. Here's the stunning result: It appears that only *12* (twelve!) titanium Patek wristwatches are known to have ever existed. All of them are, of course, unique pieces.
These wonderful 12 can further be divided into two categories: Seven made for the Children Action or Only Watch
charitable
auctions (references 5712T and 6000T in 2007, 5180T in 2009, 5004T in 2013, 5396T in 2015, 5208T in 2017, and 5524T in 2018
); and five that were produced as special orders, sometime between 2000 and 2004, almost certainly for the same (VVVIP) collector.
These five beauties go under refs. 3998T, 5001T,
5102T,
5033T, and 3928T (the latter is one of the most unusual Pateks I have seen, featuring a stunning 9.44-carat flawless diamond in the case back!).
The general public first heard about them when they appeared at a Sotheby's New York auction in June 2014, as part of an incredible 11-piece private collection commonly referred to as the "Titanium Collection."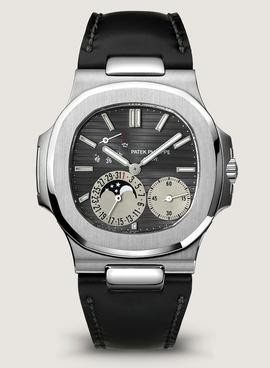 Ref. 5712 in titanium, even more difficult to find than the steel version

While most websites that I found mention the existence of fewer titanium Pateks (but always within the above 12), let me say that the most of the data I was able to gather simply confirms the information listed at the following link (except that 5180/1T should

probably

read 5180T, since I don't believe the watch originally came with a bracelet). I

n fact, the site below obviously arrived at the same conclusions earlier than me, so it deserves all the credit.
Finally, and also fascinating, while the name of the original owner of the five beauties auctioned in 2014 remains mysterious (at least to me), the majority of these 12 unique pieces seems to now belong to the same private collection, that of uber-famous Patek collector Claude Sfeir. The picture at the top is of the 5001T, which Mr. Sfeir regards as one of the most important watches of the 20th century.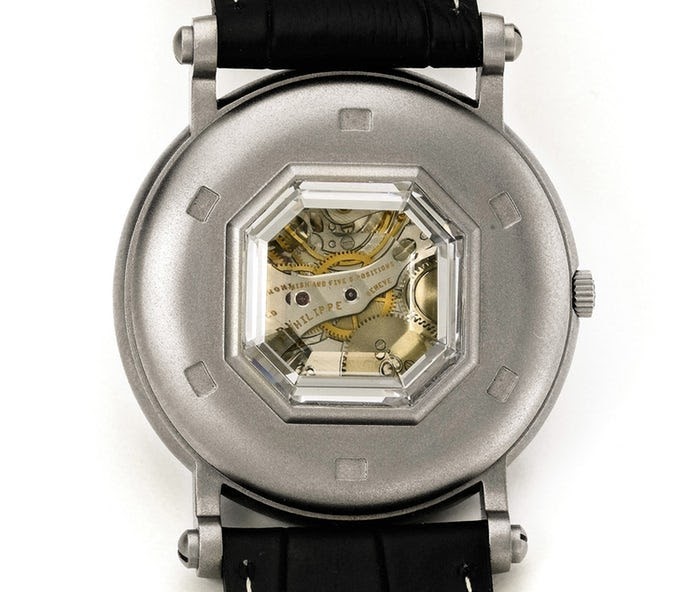 The stunning case back of Calatrava 3928T, sporting a 9.44 carat diamond.
So now that I got so fascinated about this topic, my simple question is: Are there any other Pateks in titanium??
It's very possible, if not likely, that over the years other VIP collectors might have convinced the Stern family to produce a titanium piece, even though they may have (understandably) chosen not to make it public. Perhaps we even have some among the members here?

I'll be happy if anybody has further information to share on this topic --- and in any case, thanks for reading!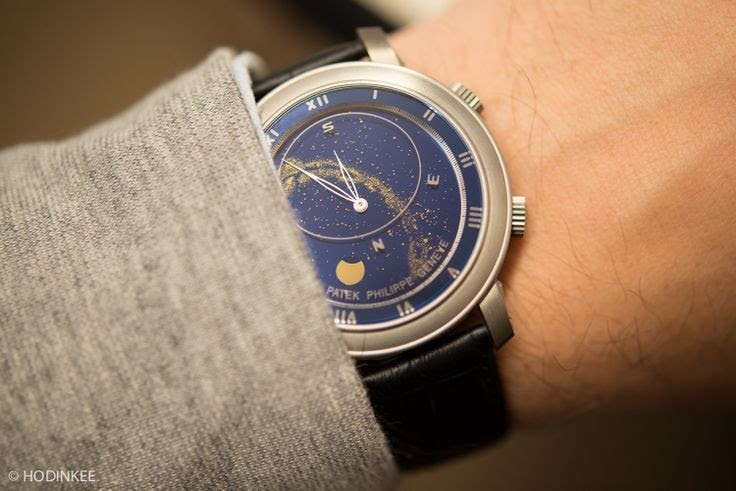 Patek 5102T Celestial.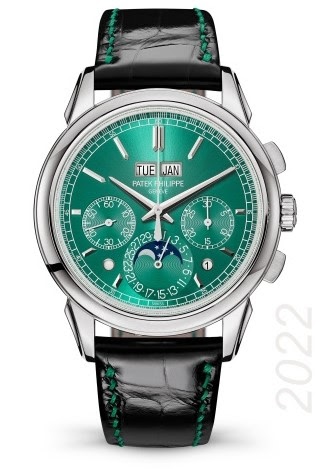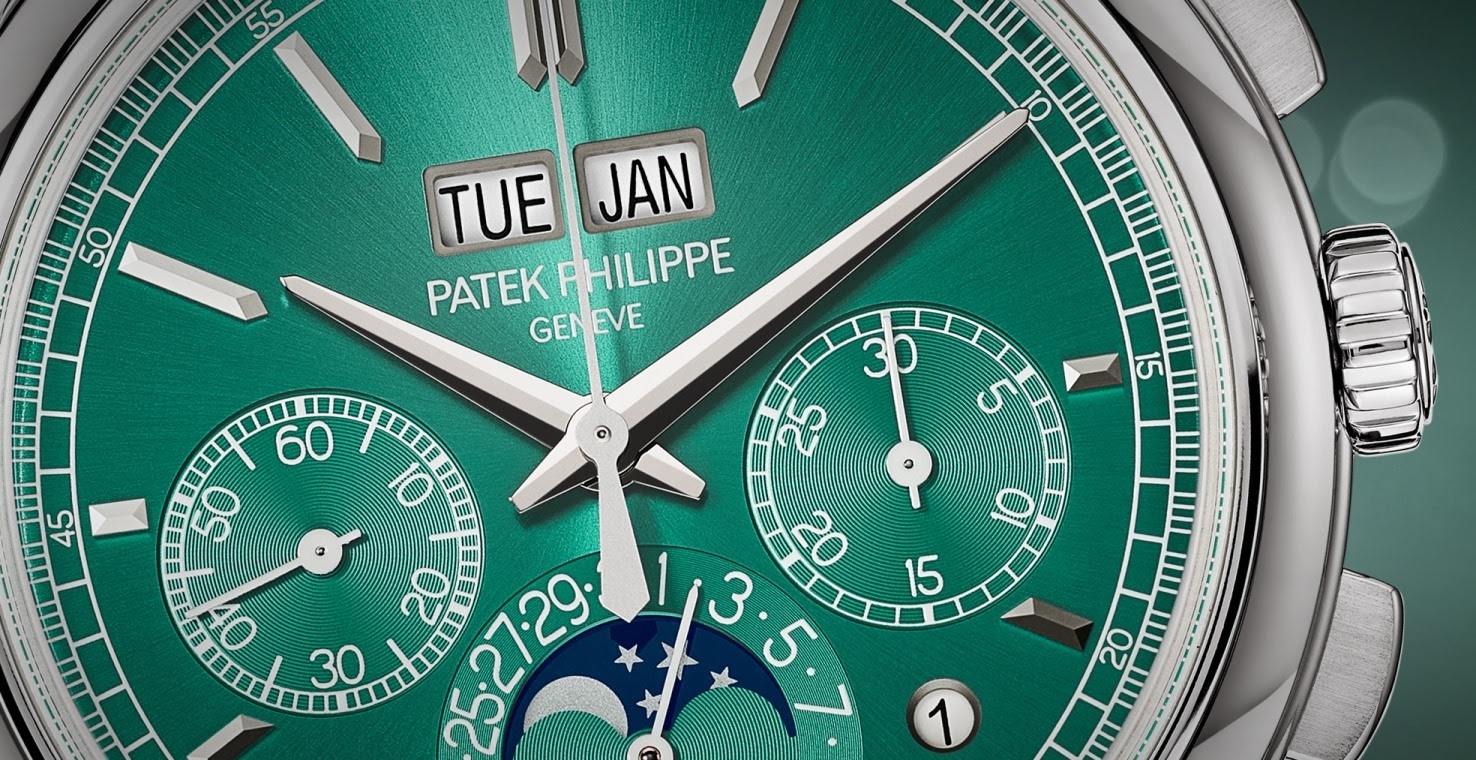 Patek 5270T for Children Action of November 2022 (pictures added on May 5, 2022)