I was invited by an Alpine Authorized Dealer to test the Alpine on the track. I already tested it on the small roads of Normandy, and on the highway, too, I had to go farther and have some fun on the track to test its limits, and to get some notions on how to pilot a car on a track, too.
We had an appointment at 9.00 AM, and I arrived a bit earlier, the Volvo C 70 T5 being a pretty fast car.

The first surprise? The cars in presence. Half an hour before, two race cars were there, two Alpine A 110 Cup, with a reworked exhaust, a different electronic gestion, a steering wheel borrowed to the GT 4, new suspensions for a much lower car ( -40 mm ) and a different sequential gearbox.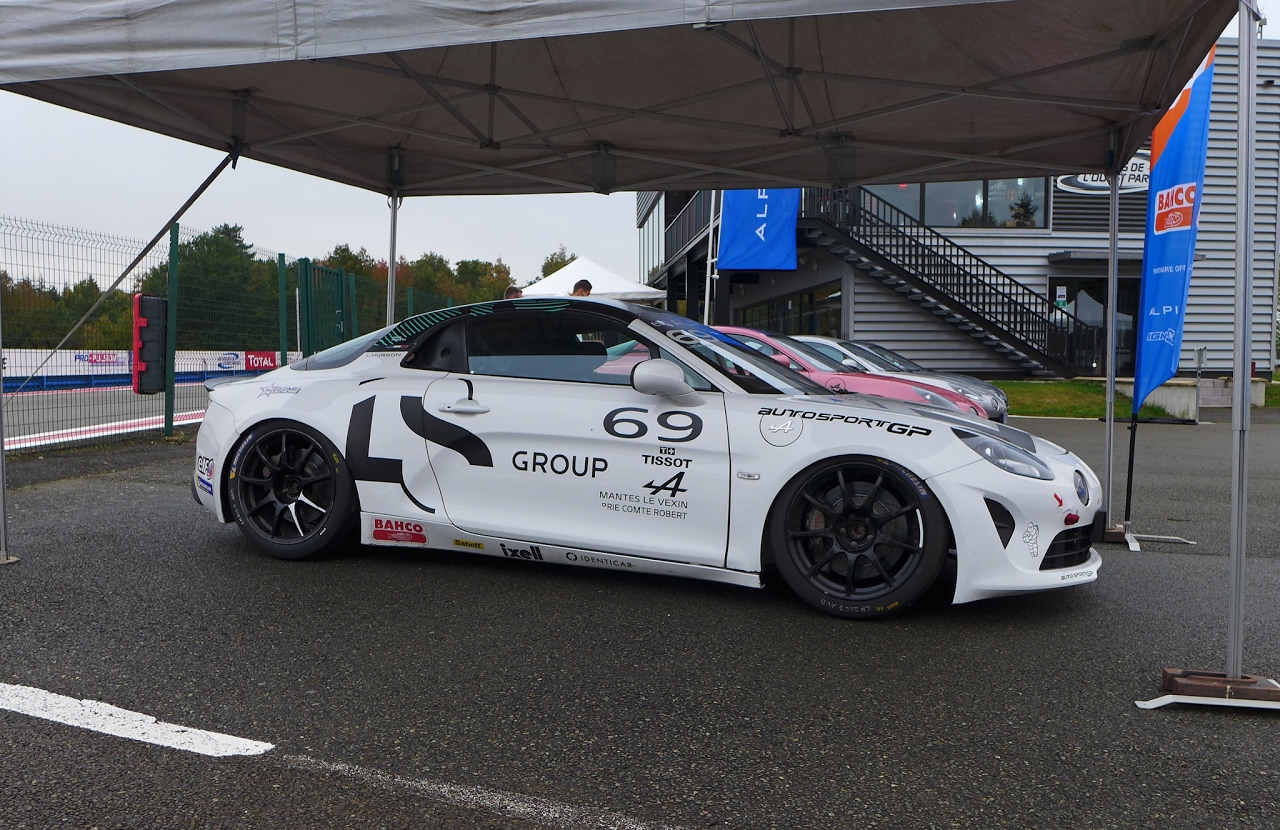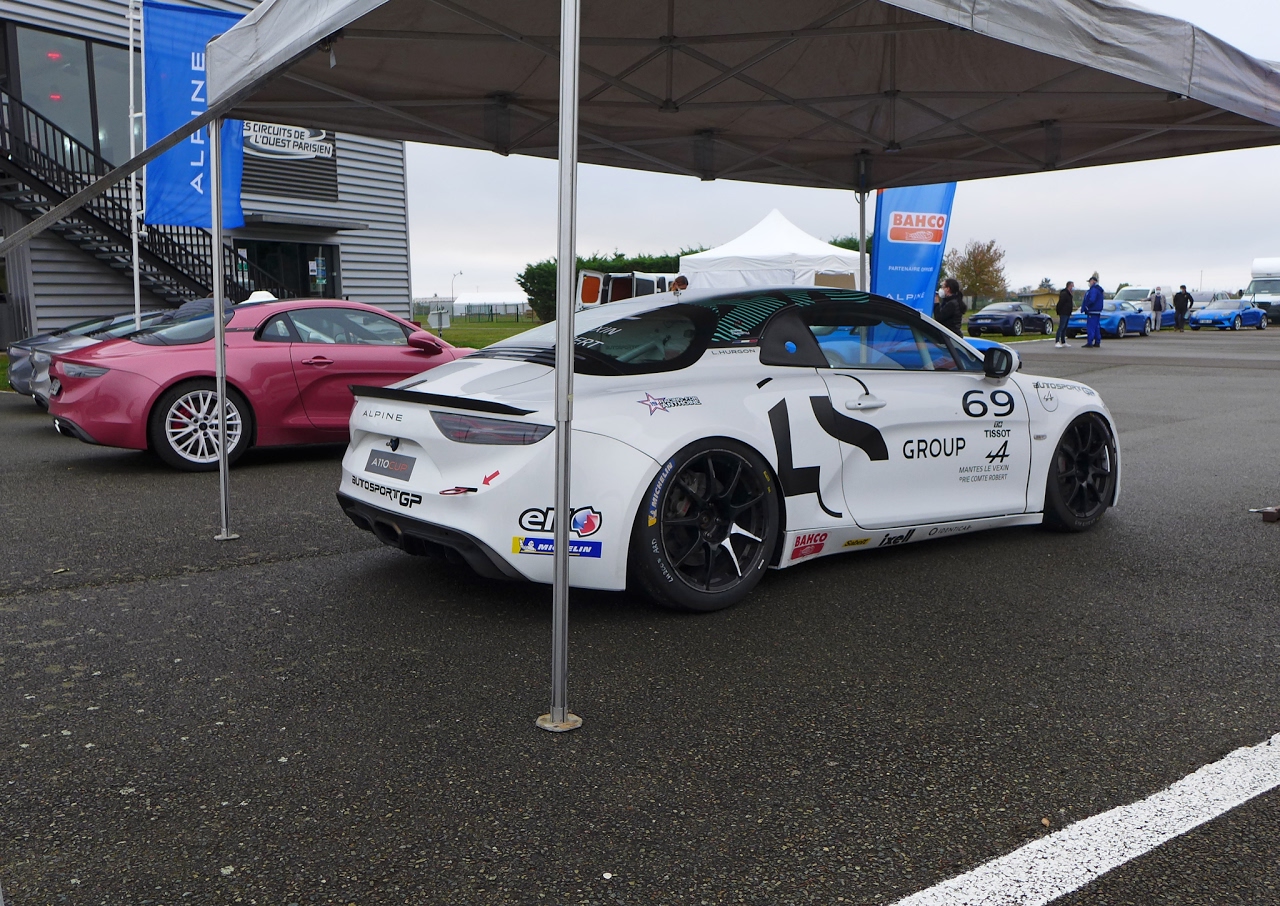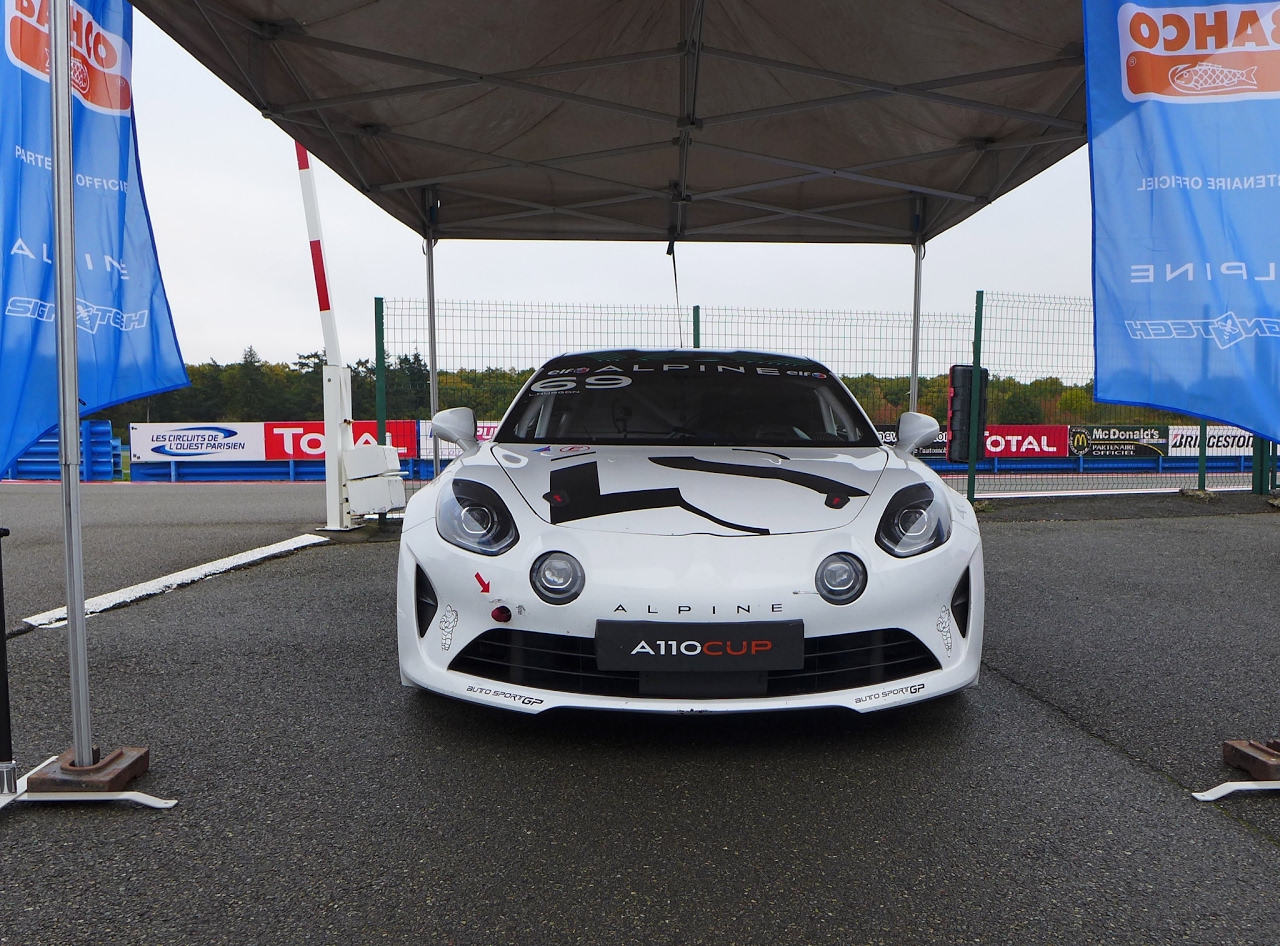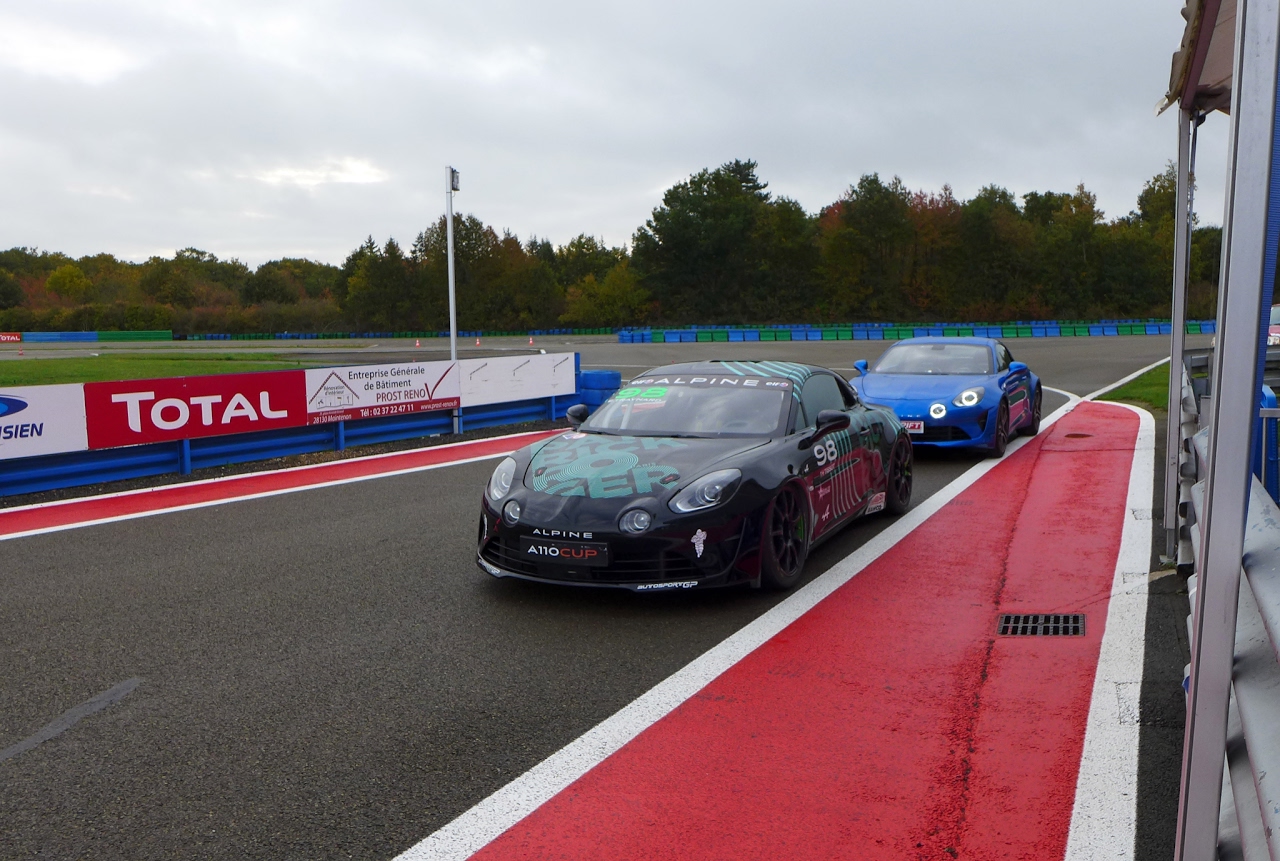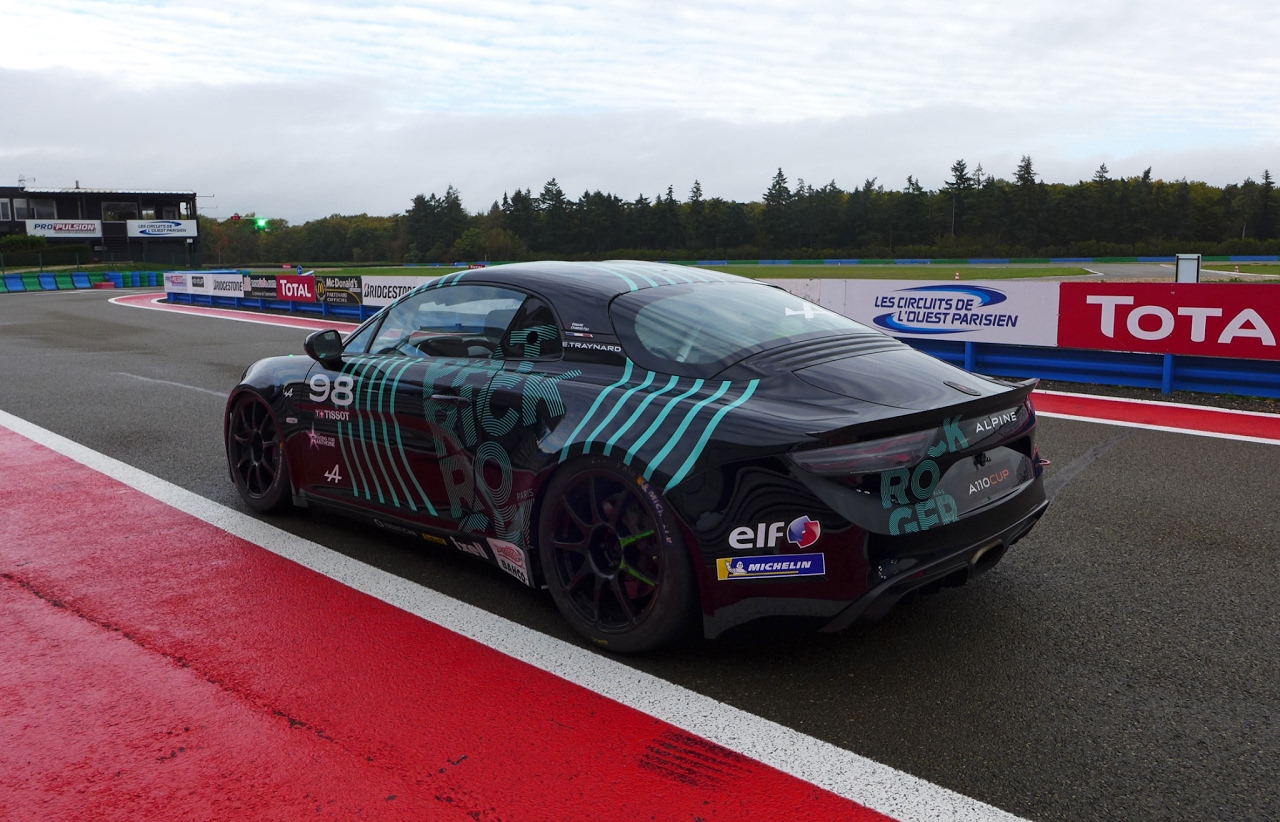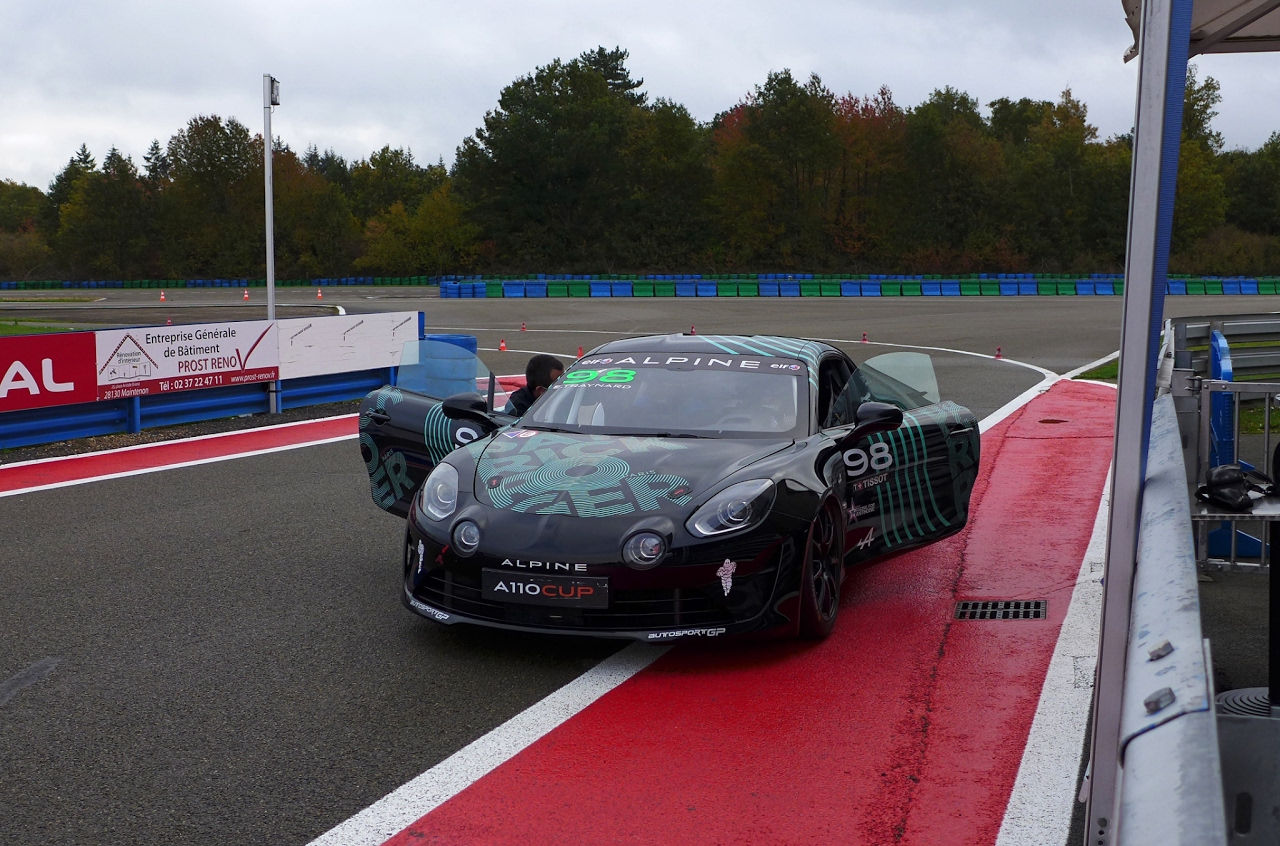 The other surprise? The presence of the first A 110 with a special historical paint, here in ... Pink, for the Alpine Workshop.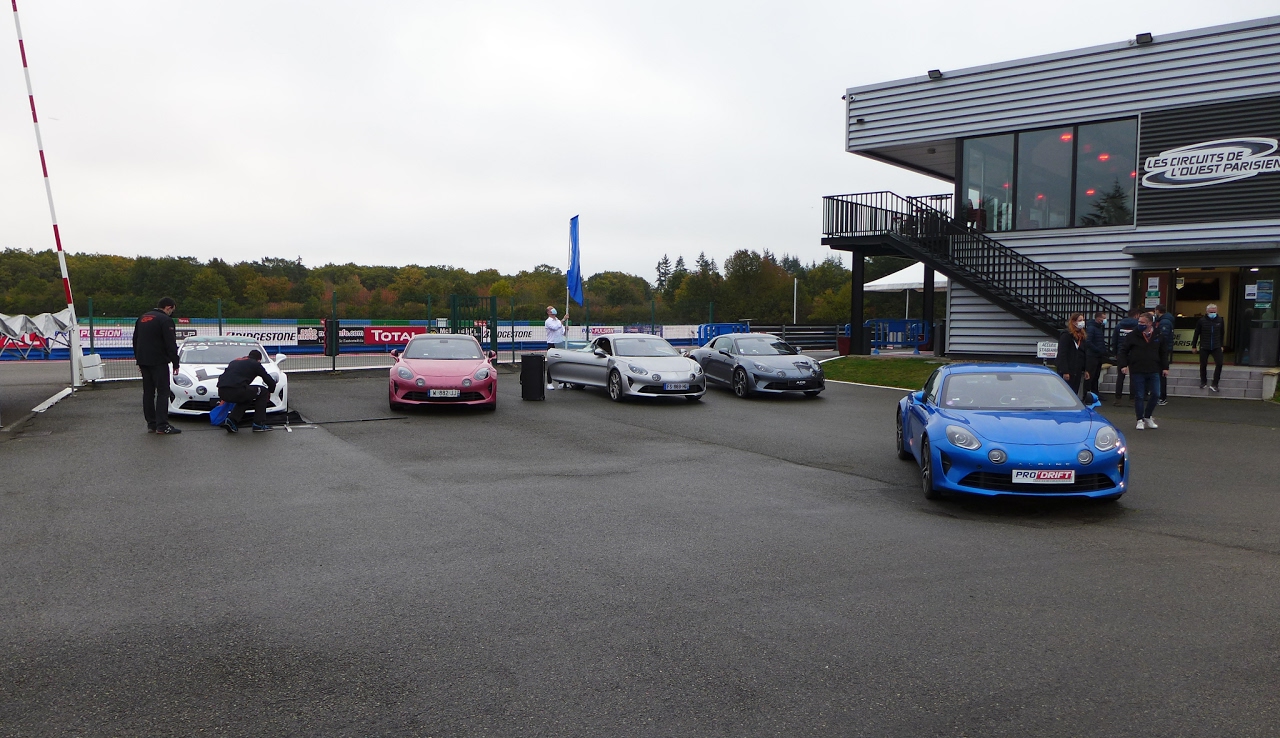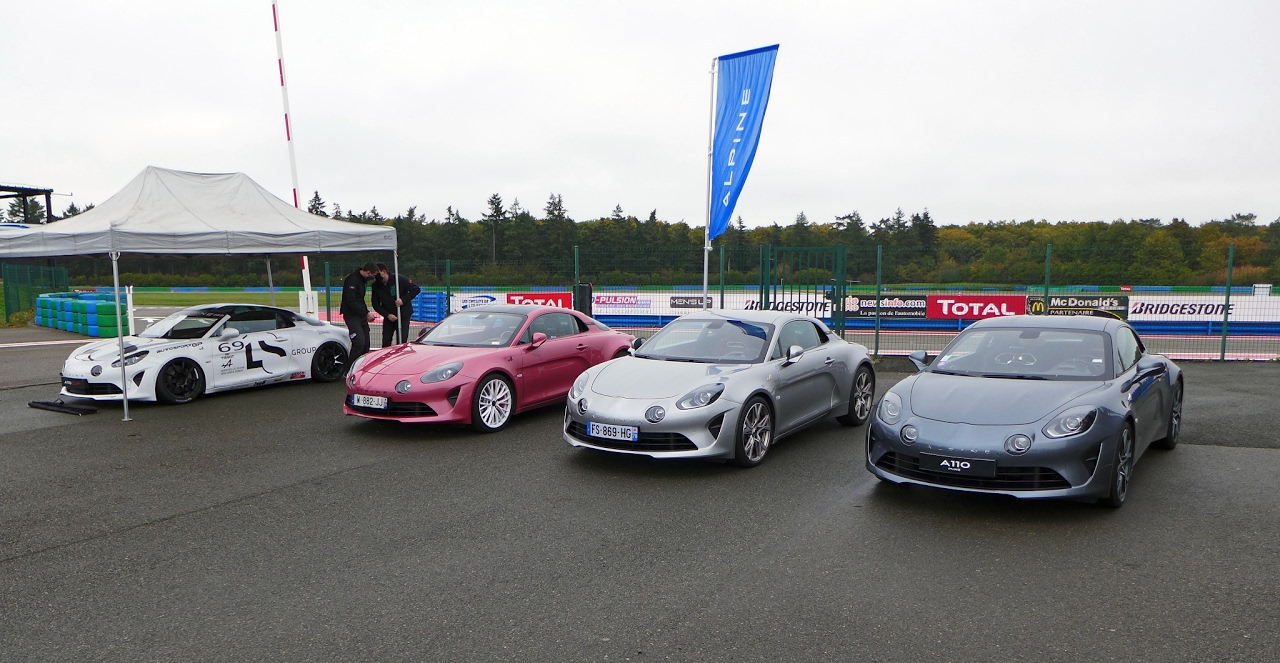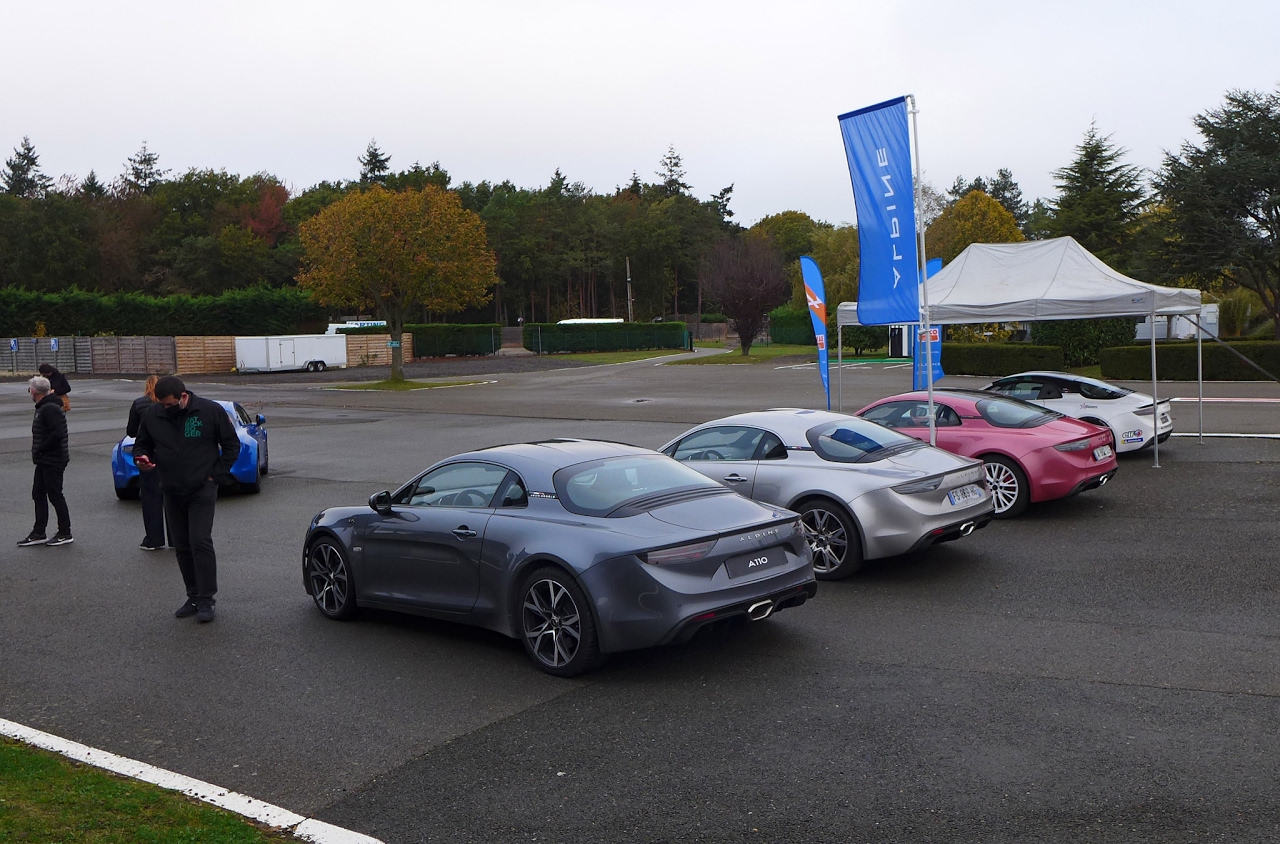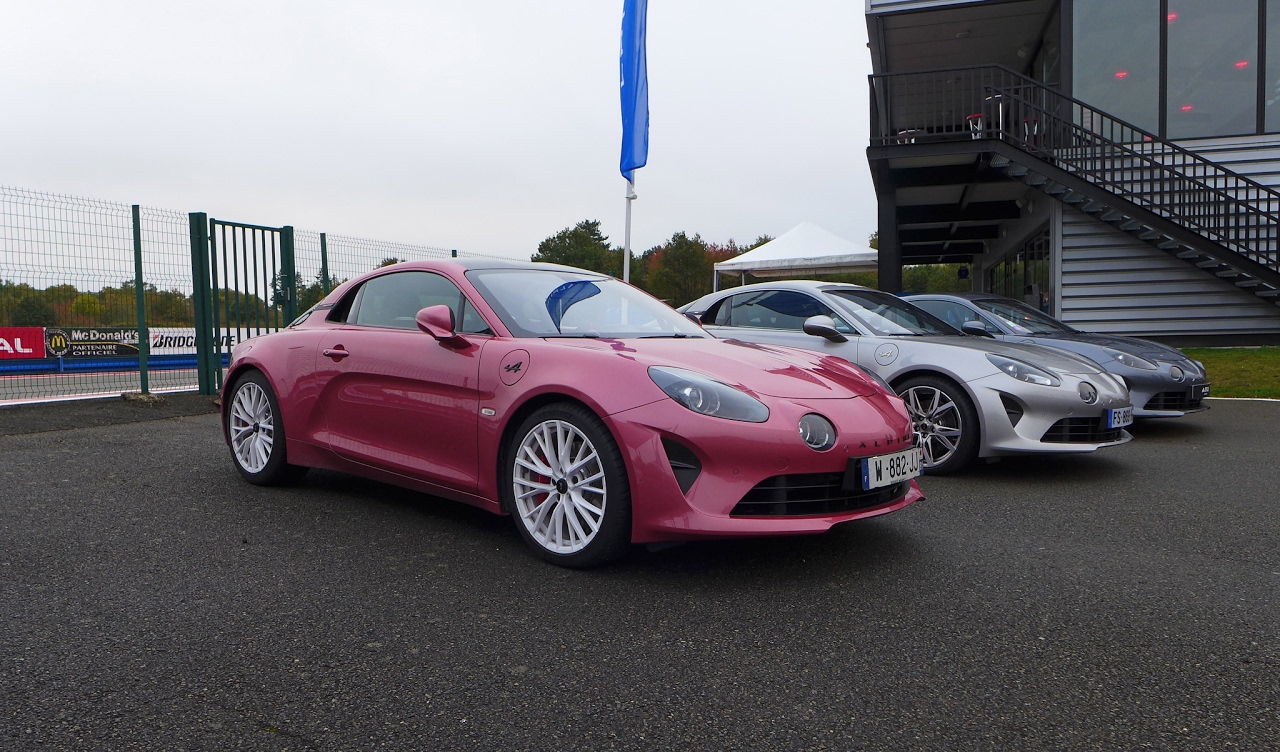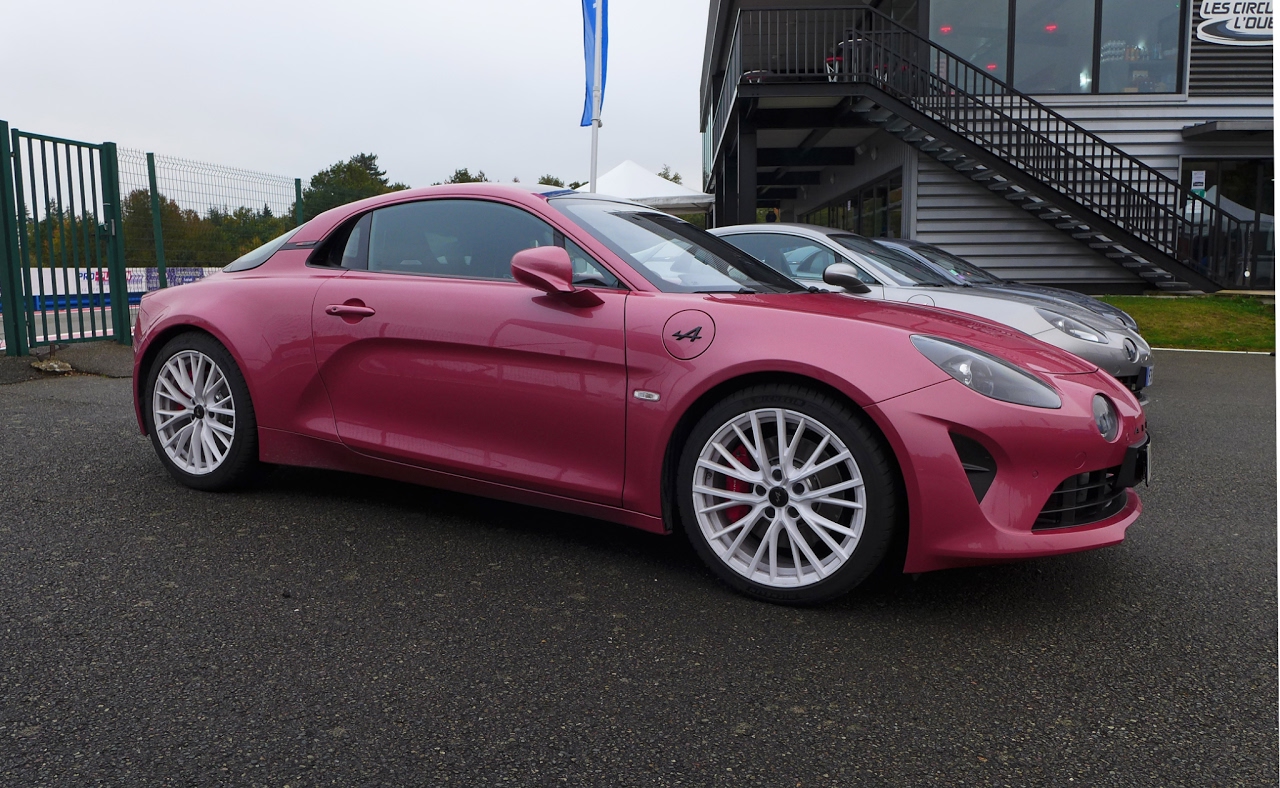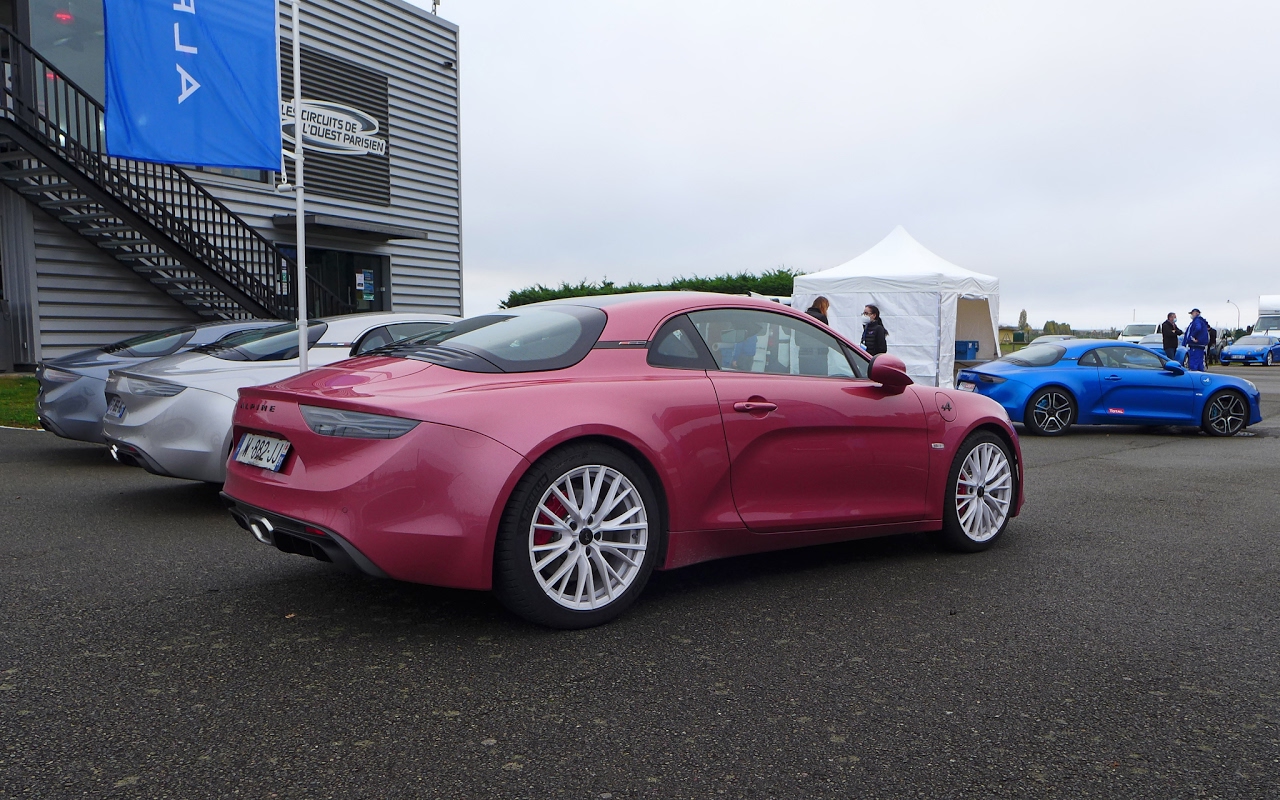 Another surprise came a bit after... The number of " Alpinists " who attended the event with their A 110. Not 5, 6 or 10, but a bit more than 30!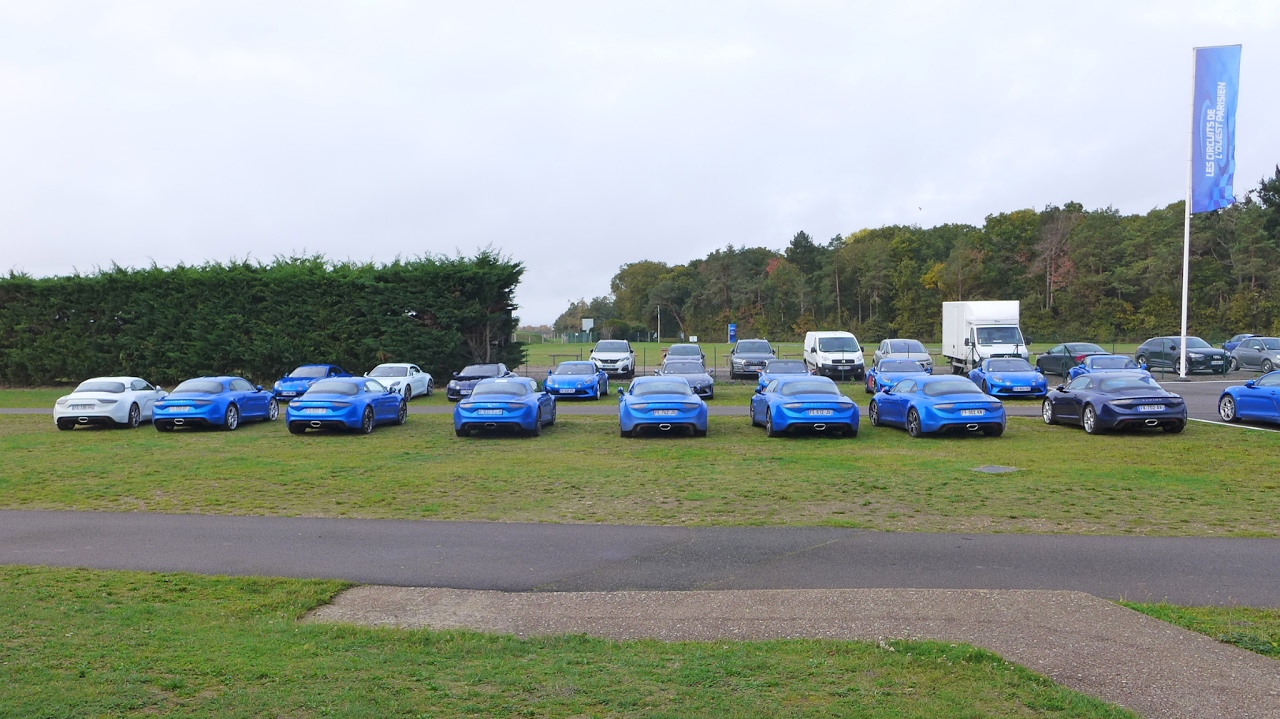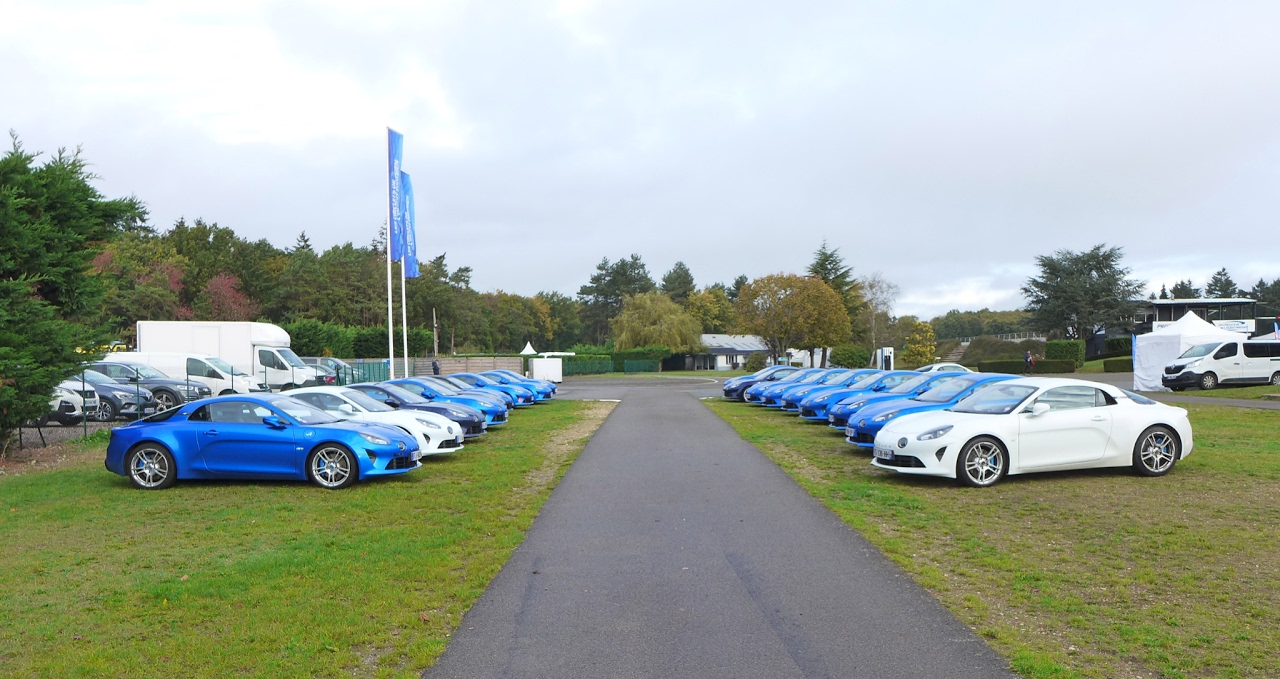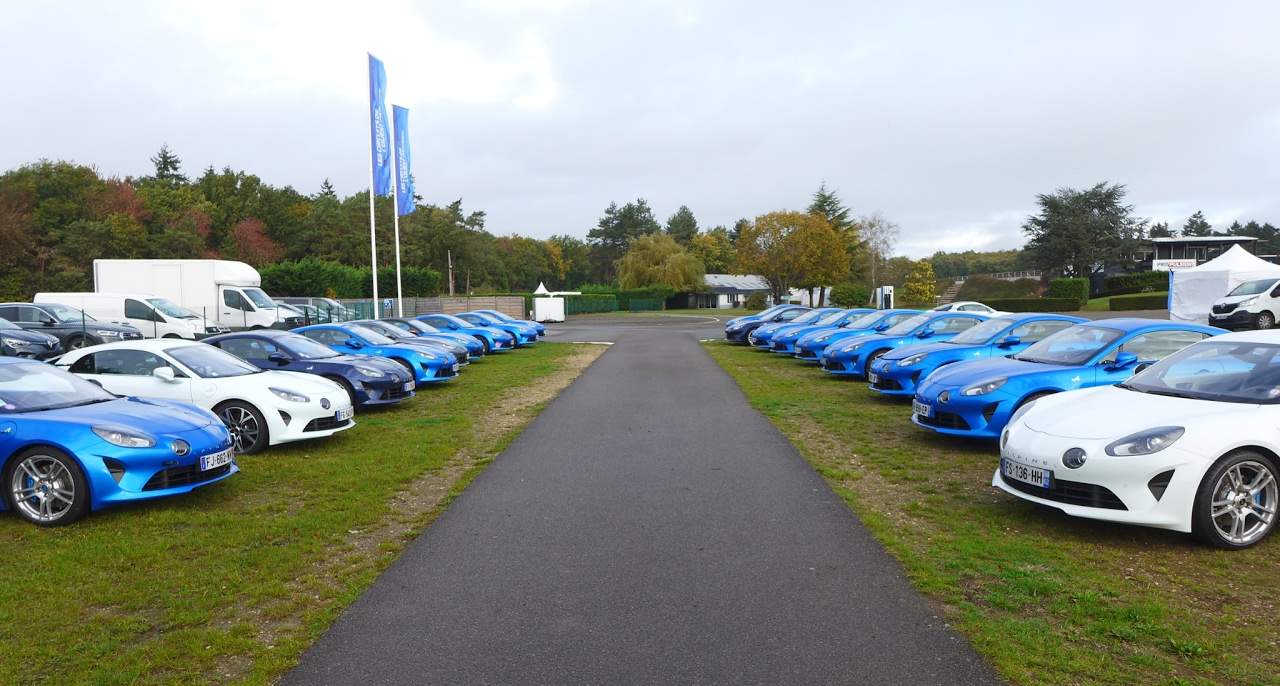 As expected, the Blue was the most popular. There were a good number of " S ", too, which is the sporty version of the A 110. And I suspect a few have installed a special exhaust, from what I heard on the track...
The A 110 S I tested a few weeks ago: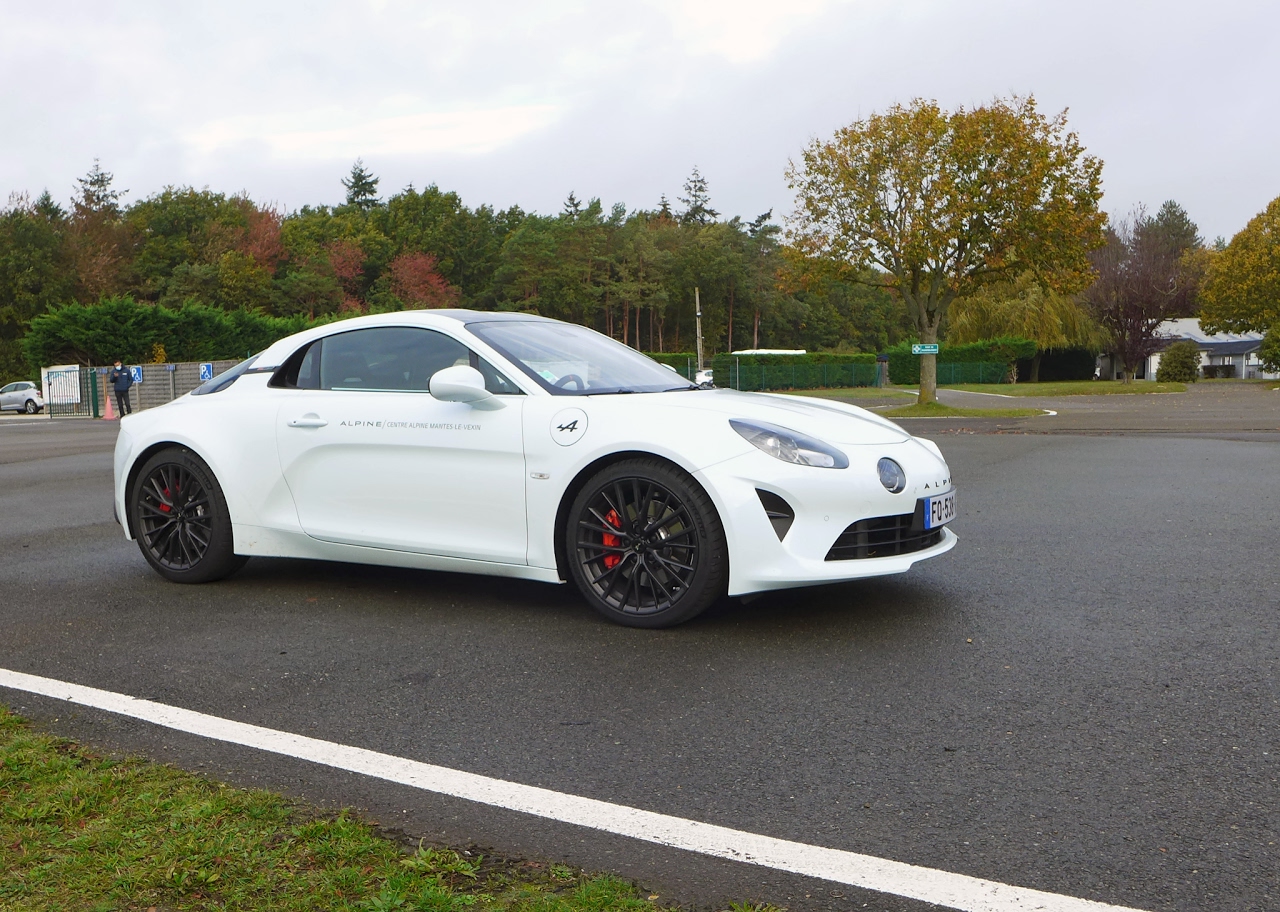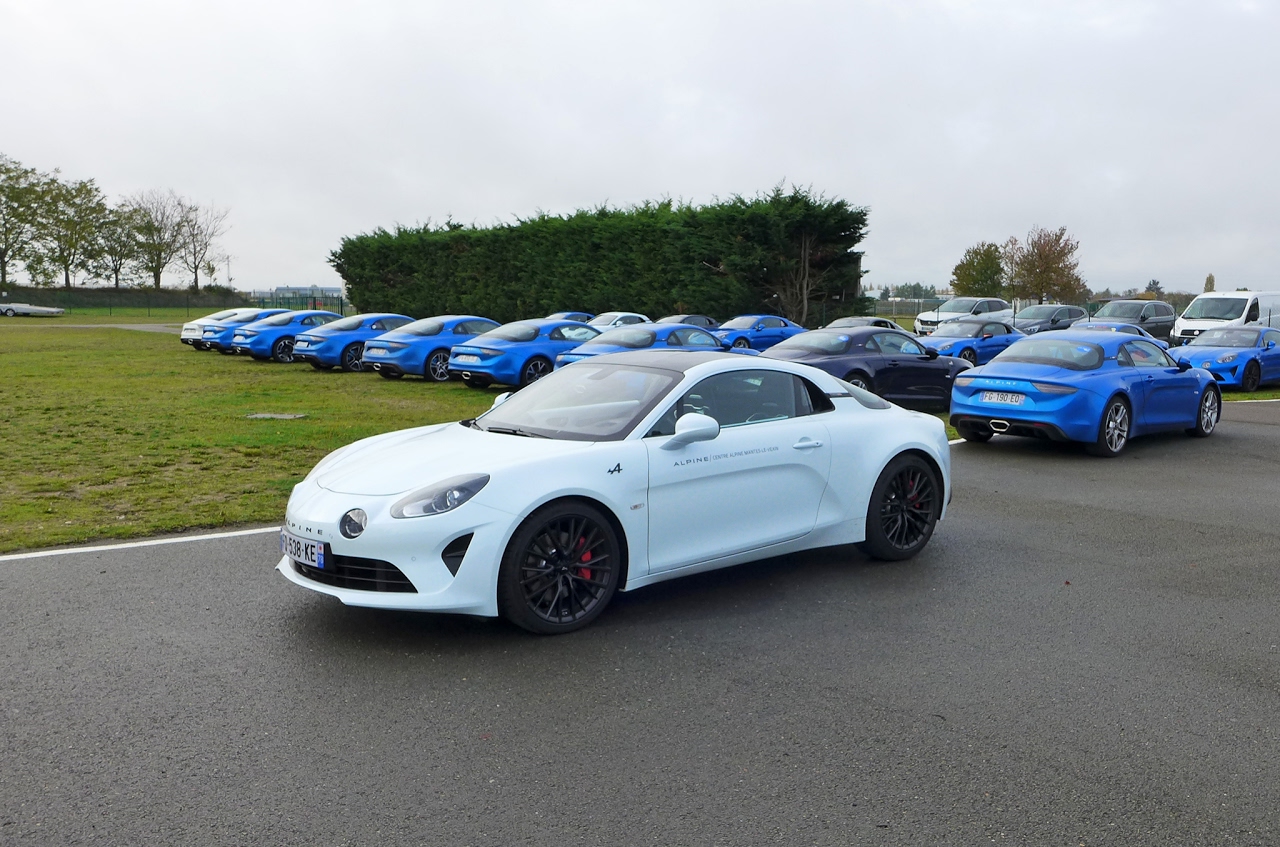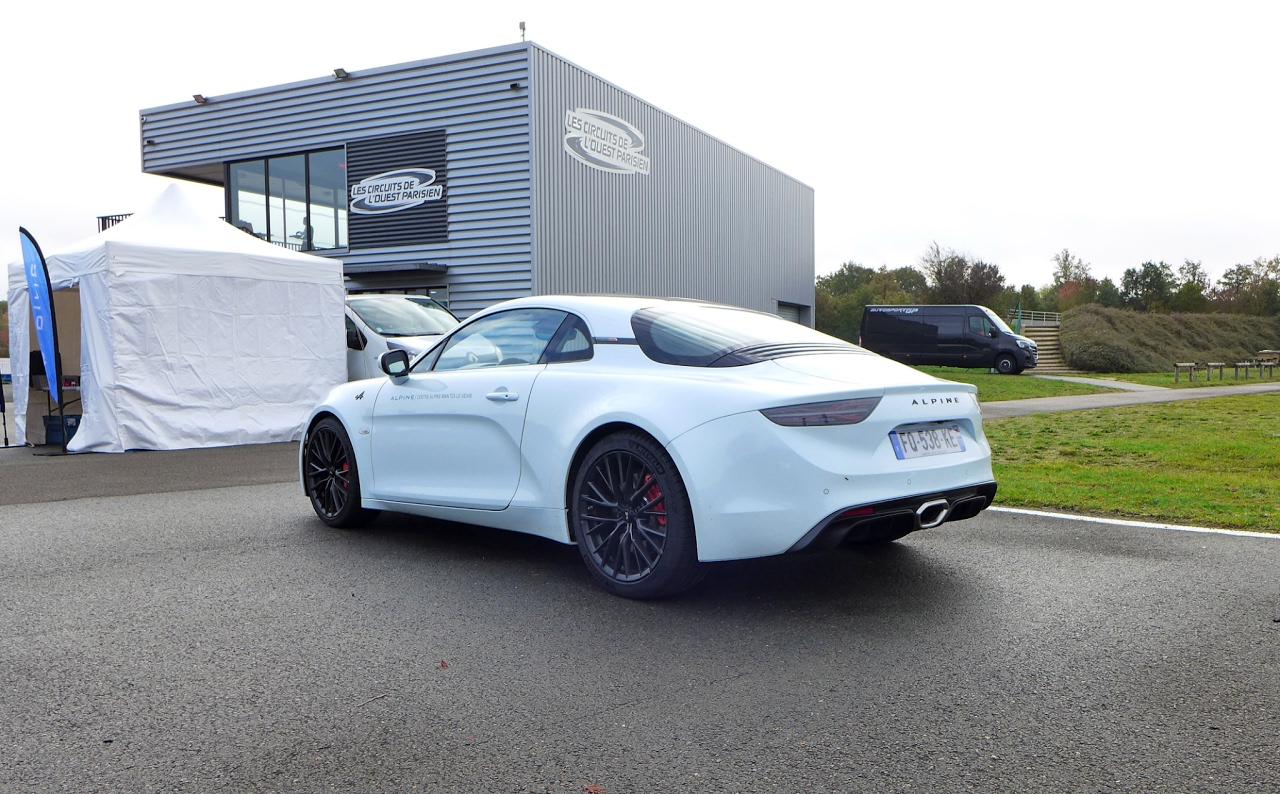 But the most important was, of course, the experience on the track, the feelings when you brake like a mad man way before the curves, the way you pass the curves, the drifts, the way you have to look at the track, the incredible balance of the car, the sensations...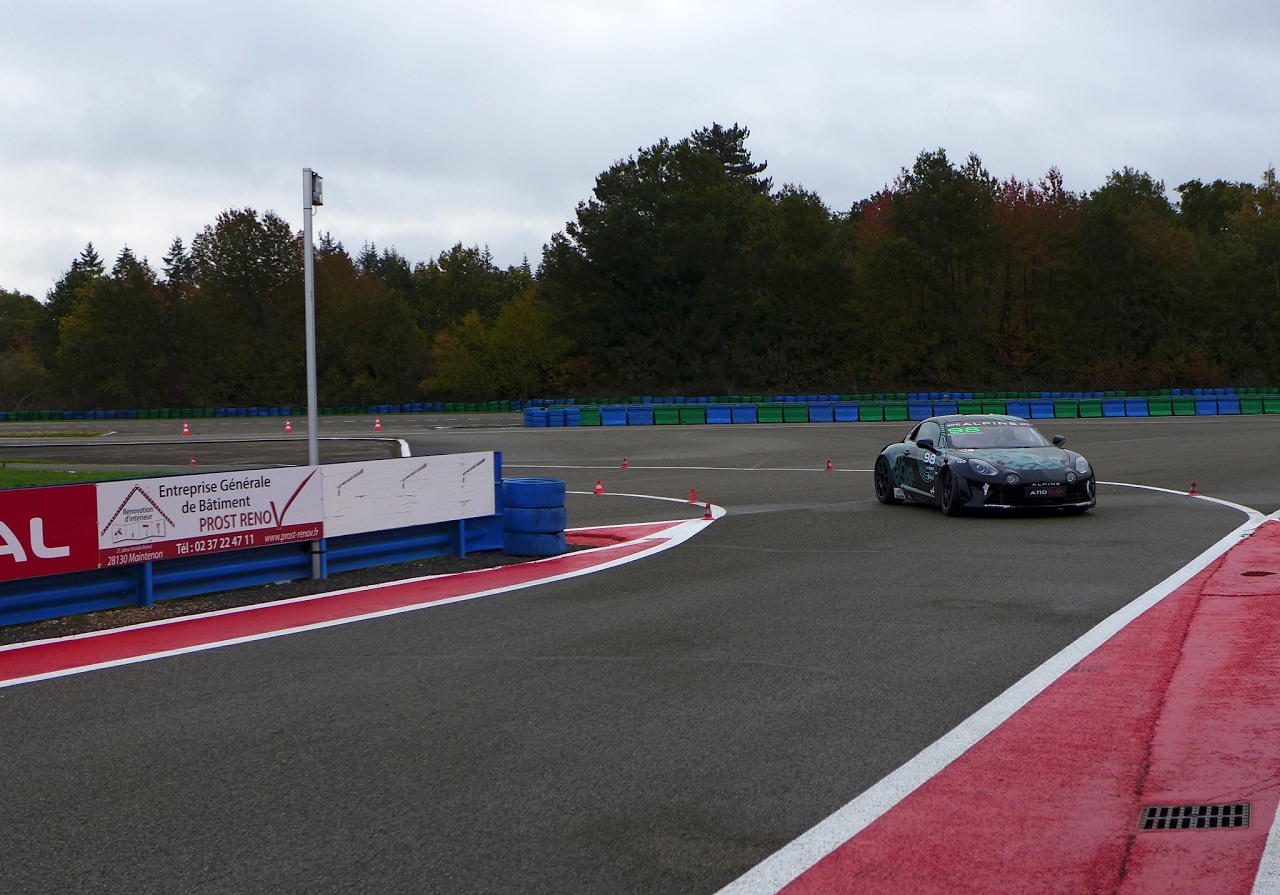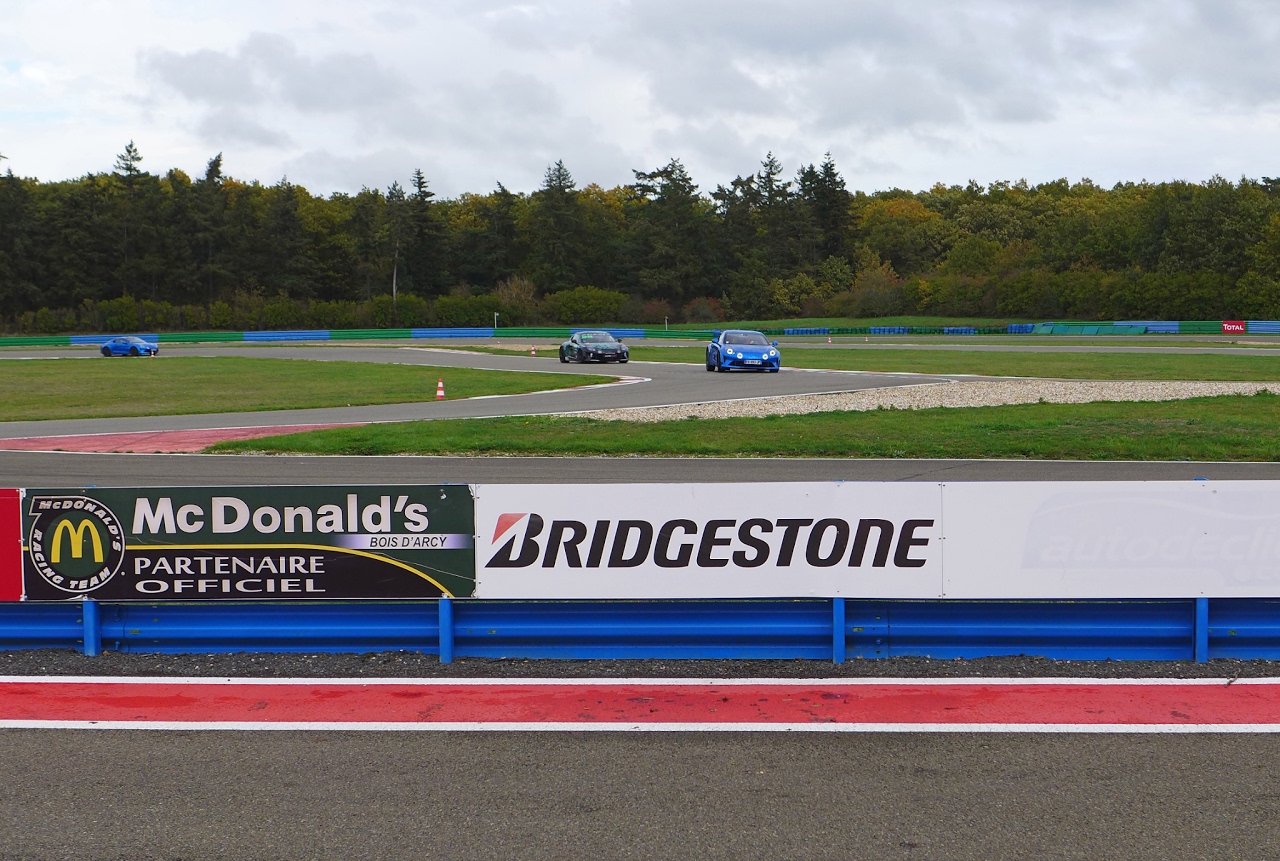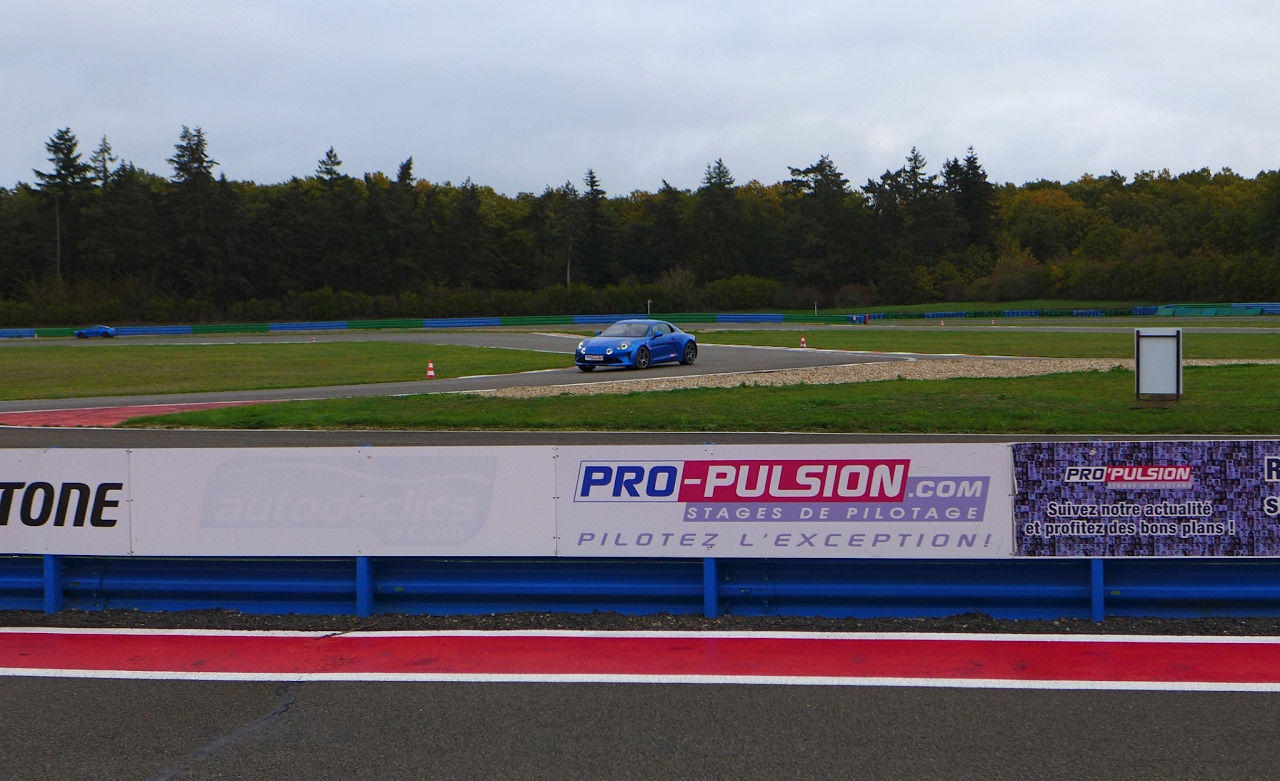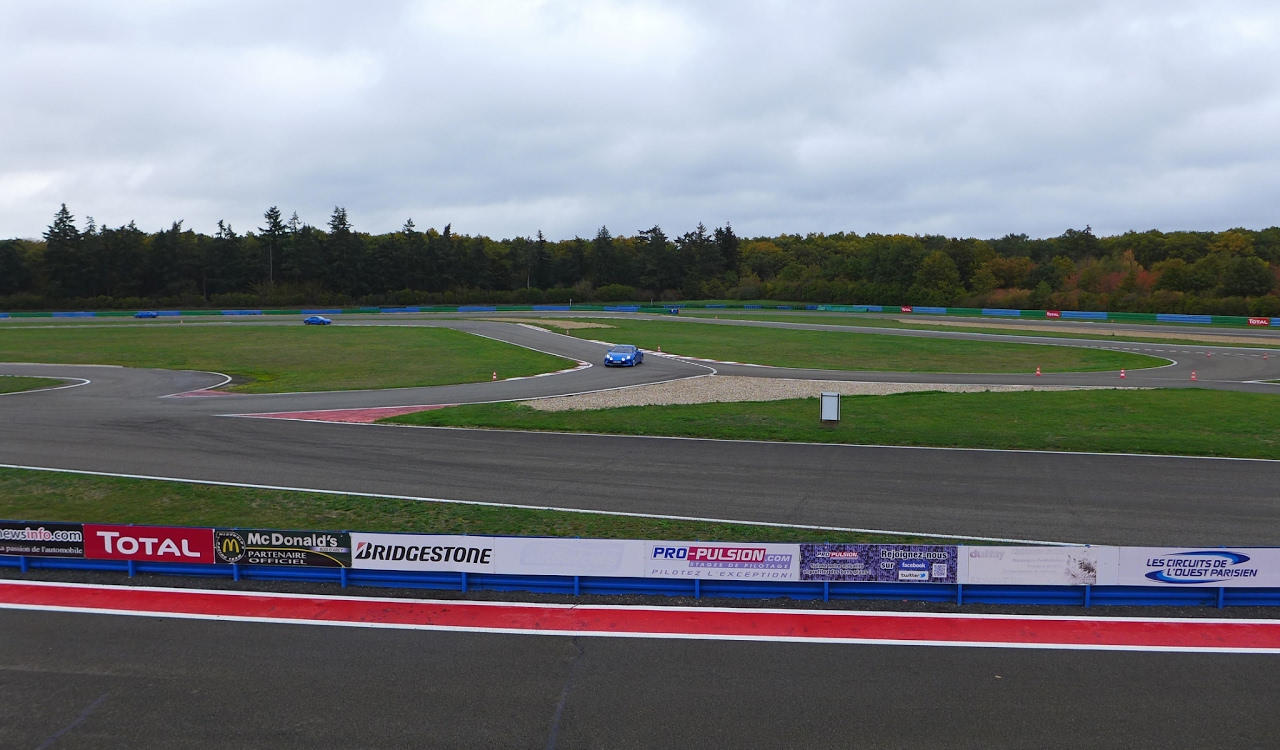 I couldn't make a video on the cars when I tested two of them, a normal one and the... A 110 Cup, with its official pilot, Laurent Hurgon, who is currently 2d in the european championship. Seeing him driving, piloting the car at only 80% of its possibilities makes you realize the difference which separates a professional pilot to an amateur. You really take a lesson of humility and feel a lot of respect for these " guys ". When they drive, you think it is really an easy thing. Try, and you will see, it is not that evident...
Here is the video:

It makes you want to enhance your poor driving skills, just to have a decent level.
And, better or worse, it really gives you the will to own one of these cars.
But that is another story. I will review the A 110 and its different versions in a later post.
I would like to thank the Alpine Dealer for this invitation, or should I say, incitation...
It was an unforgettable moment, truly.
Best,
Nicolas