Dear PuristS,
PuristSPro and St Gallen Horology Co are collaborated on a PuristSPro All-Black Rescue watch in 2008 – a special, exclusive version of the St. Gallen PVD Disinfectable Rescue model.
(see review: CLICK HERE ).
Feedback from medical personnel and general public has been positive. PuristS' physicians and world-renowned collectors have helped St Gallen design a useful and affordable SportS Watch and Tactical (SWaT) © timepiece. Our doctors "twisted some joints" and St Gallen agreed to make 178 pieces of the PuristSPro All-Black Rescue for the PuristS' community.
PuristS can enjoy affordable watches with reliable ETA 2824-2 automatic movements -
"It's not all about tourbillons and minute repeaters!"
PuristS interested in getting one of these pieces for their collection or for a medical colleague, please note:
We will take pre-paid orders for the PuristSPro All-Black Rescue watch.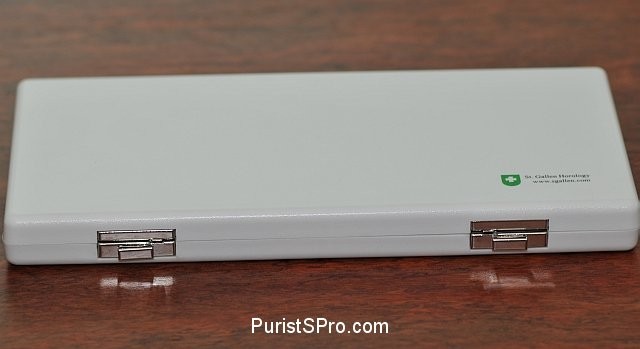 "Medical Rescue Kit"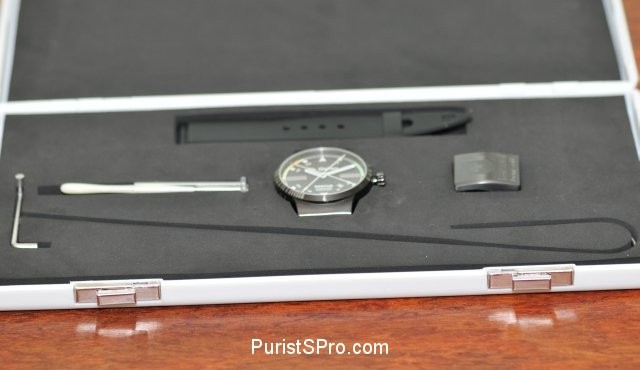 Case holds watch, straps, buckle, cleaning tool and 316L "sterilisation hook"
(Regular Rescue watch for illustration only)

Here is a teaser dial drawing: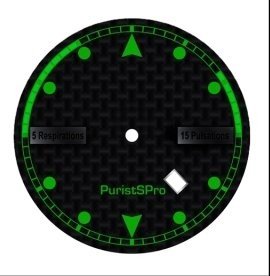 Look at the attention to detail - the steel hook for hanging the watch into sterilising fluid is marked with the Medical Cross at one end and at the other end (not shown) is 316L.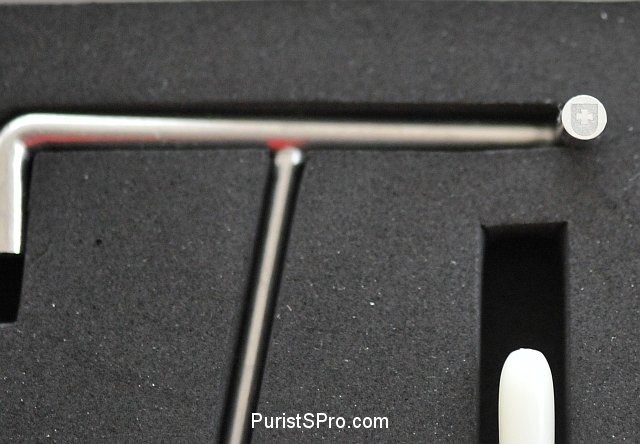 The watches below are NOT the PPro ABR watches but rejected prototypes

The final version is way cooler with changes to hands, dial, case, buckle and even one component in the movement.....as is the PuristS way........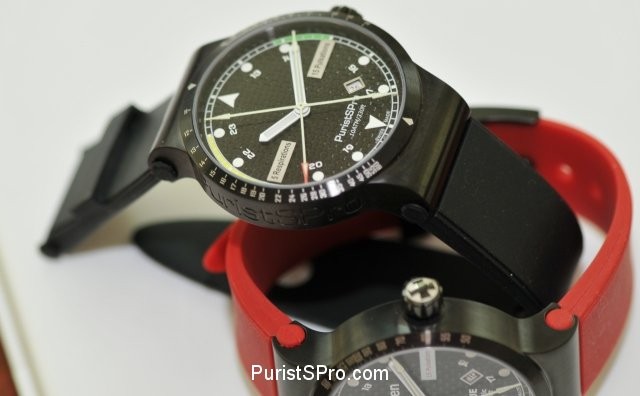 Photograph of a prototype 42mm PVD 316L stainless steel PuristSPro case with black strap.
(The PuristSPro red strap is shown on a regular Rescue watch for illustration only)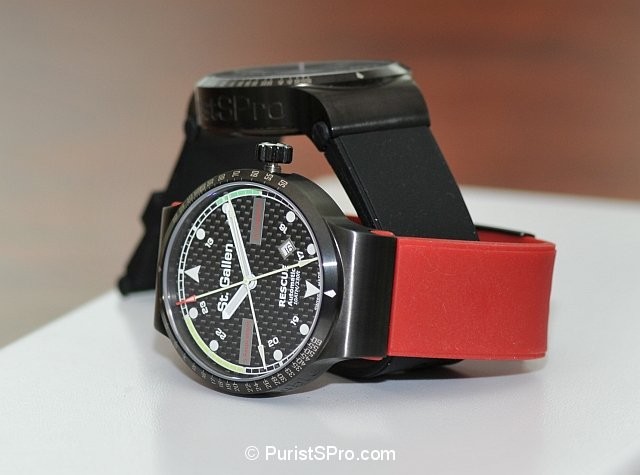 Two colors of medical grade silicone straps will be provided as a set:
Regular Black and PuristSPro Red .
Silicone 'rubber' is a highly inert material and does not react with most chemicals.
Due to its inertness, it is used in many medical applications and in medical implants
i.e. Non-Allergenic.
It offers excellent resistance to extreme temperatures ( -55°C to +300°C).
Organic rubber is a C - C polymer, and thus susceptible to ozone, UV, heat and other aging factors, whereas silicone (polysiloxane) is a Si-O-Si polymer that withstands those well.
Please state your preferred strap circumference:
Short: 5.5 – 6.5 inches (14.0 – 16.5 cm)
Long: 6.5 – 7.5 inches (16.5 – 19.0 cm)
If in doubt, always go for a looser fit because rubber always pinches….trust me.
St Gallen can provide (at extra charge) additional non-disinfectable calf leather or galuchat (sting-ray) straps with common tang-buckles. It goes against the pure ideals of disinfection but we know that some people will ask.....

Strap prices depends on demand.
Price
US $1500

Shipping / Insurance will be added (ex-Santa Monica, CA).
California buyers: State Sales Tax will be added.
Outside USA: Local Customs duties / taxes are the responsibility of the buyer.
Warranty: Manufacturer provides a Limited International Warranty for 2 years.
Expected Delivery: Now...........
Please send e-mail to this address for order and payment details:
ABR @ PuristSPro.com (remove spaces)
Best regards,

Anthony Tsai
General Manager
PuristSPro.com


For LIVE pictures of actual PPro ABR: CLICK HERE & CLICK HERE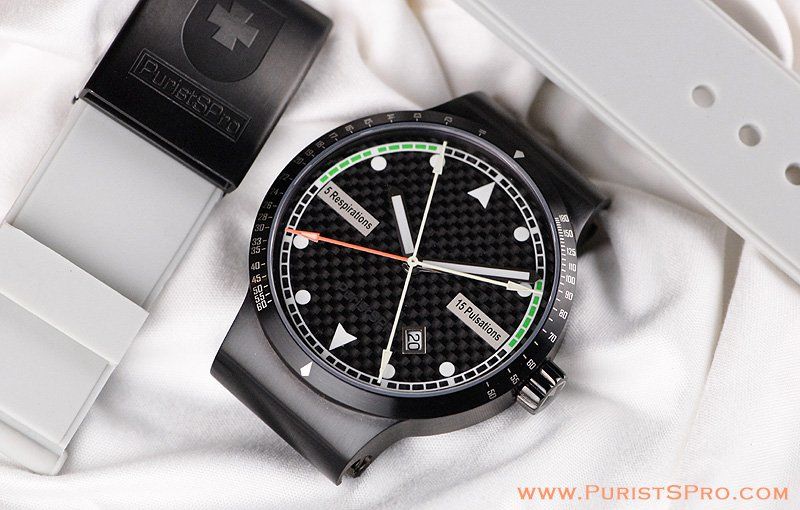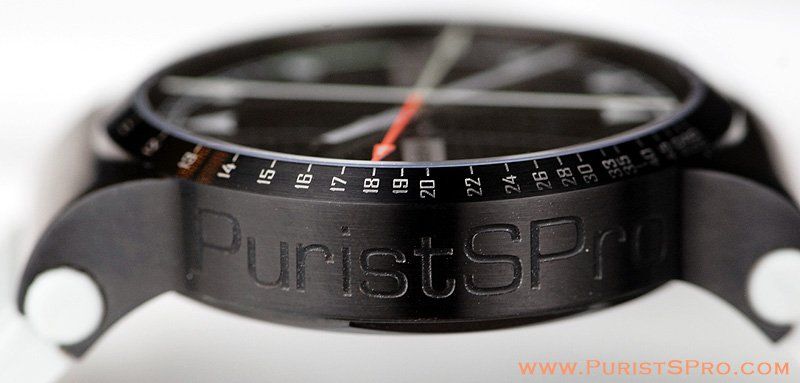 This message has been edited by AnthonyTsai on 2008-09-22 11:44:41
This message has been edited by MTF on 2009-01-08 02:39:54