I got my first Tornek Rayville in 2008, after some years of searches and hunt.
You can imagine that the moment was quite intense. A Tornek Rayville! Mine! Finally!
A military watch which made and still makes a lot of watch aficionados dream.
I owned it for four years, till the day I was given the choice to make a trade between my Nr 103 ( All the TR 900 are numbered, at the exception of a very few, but the question remains to know if these " sterile " were issued or not, and the Number 20...
The TR 900 Nr 103: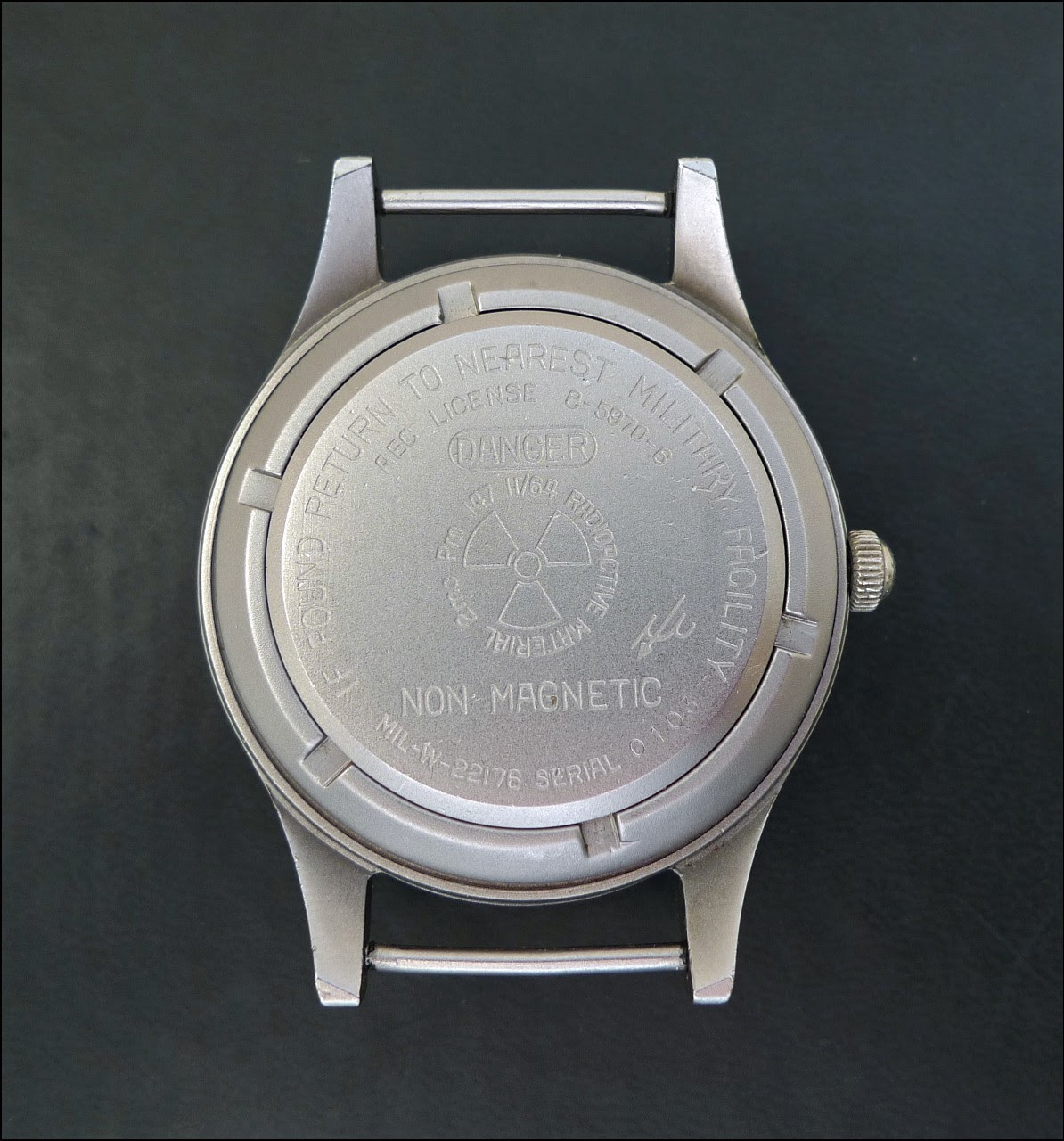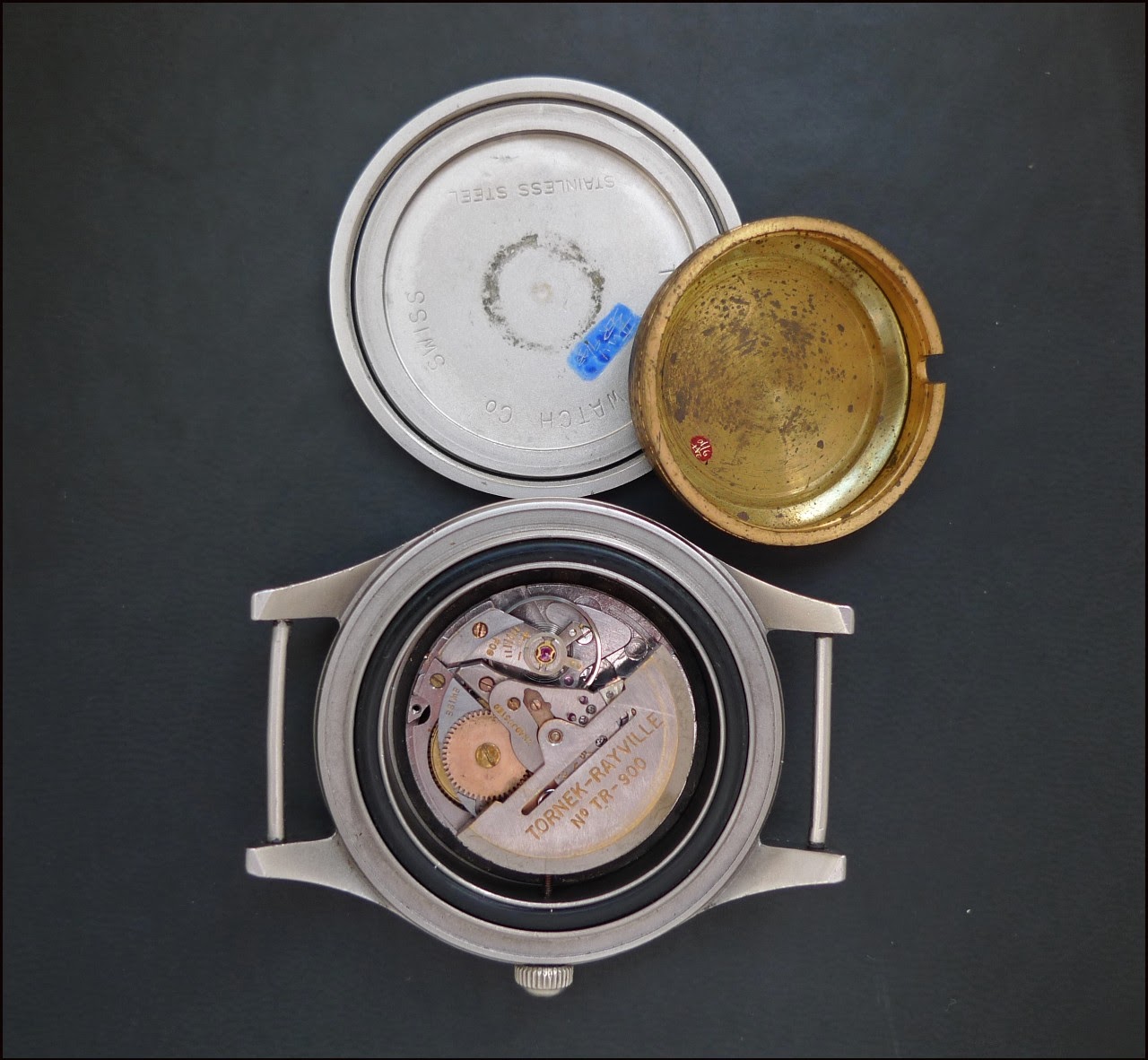 The thing with the Number 20 is that its dial is not at the same level of condition than the Nr 103.
BUT the " 103 " originally came with a ruined dial, and the former owner changed it for another one, in much better condition.
The Number 20 came with its original dial, which is nice, but less " impeccable ".
The TR 900 Number 20: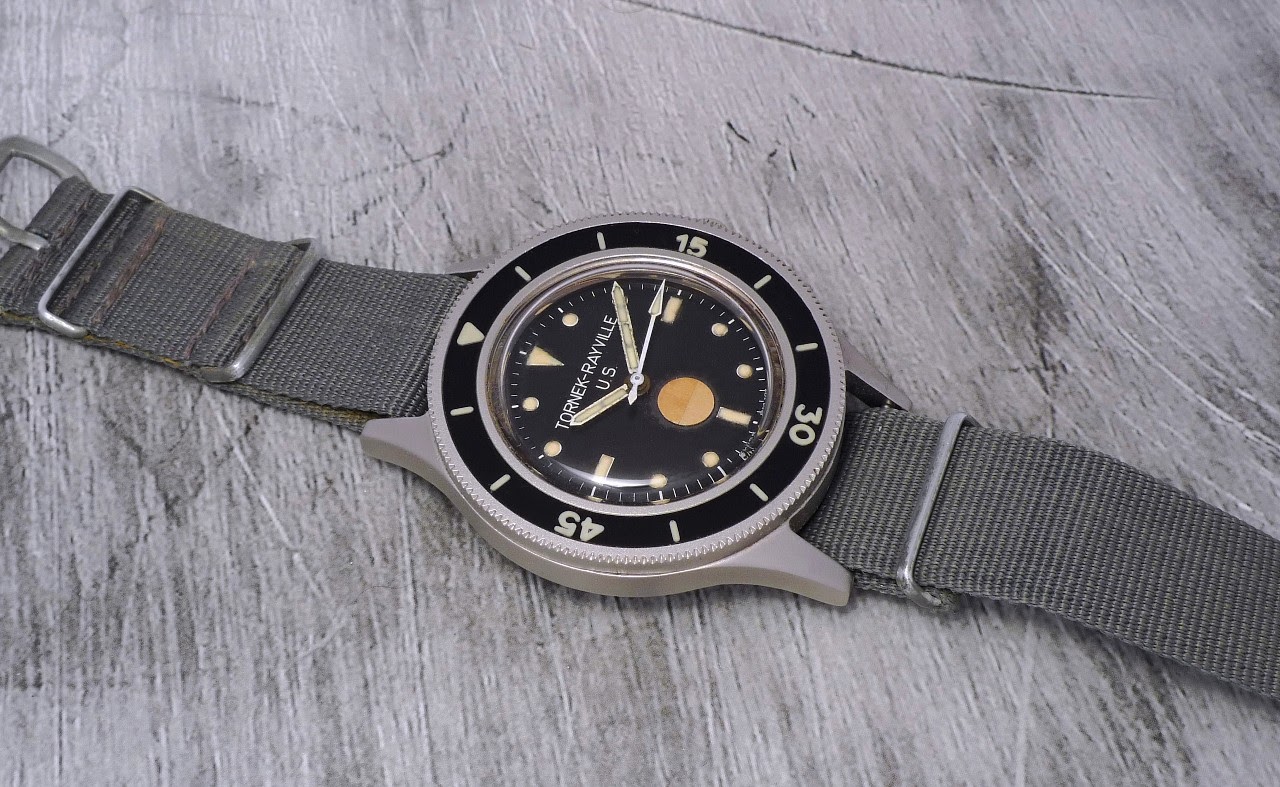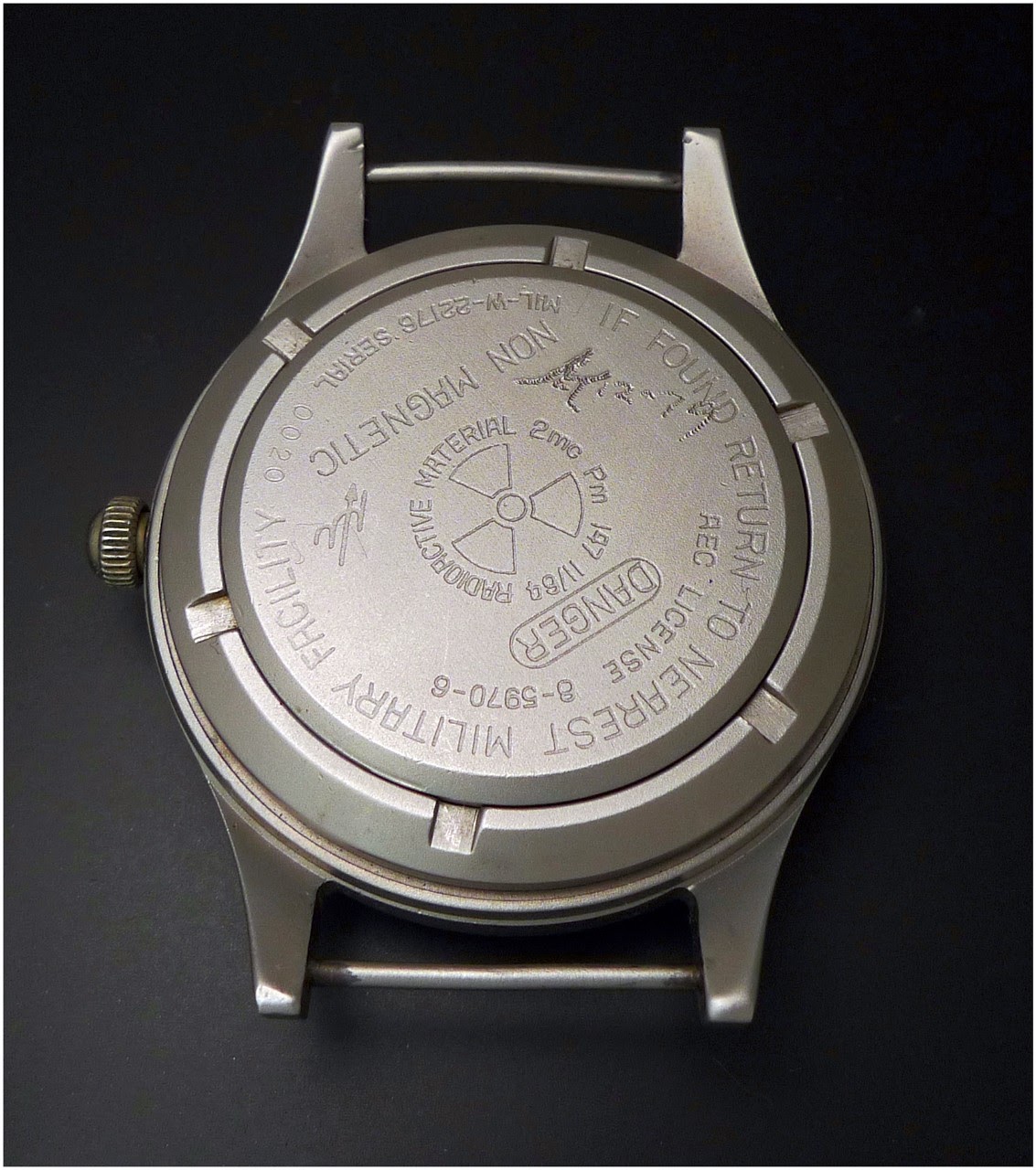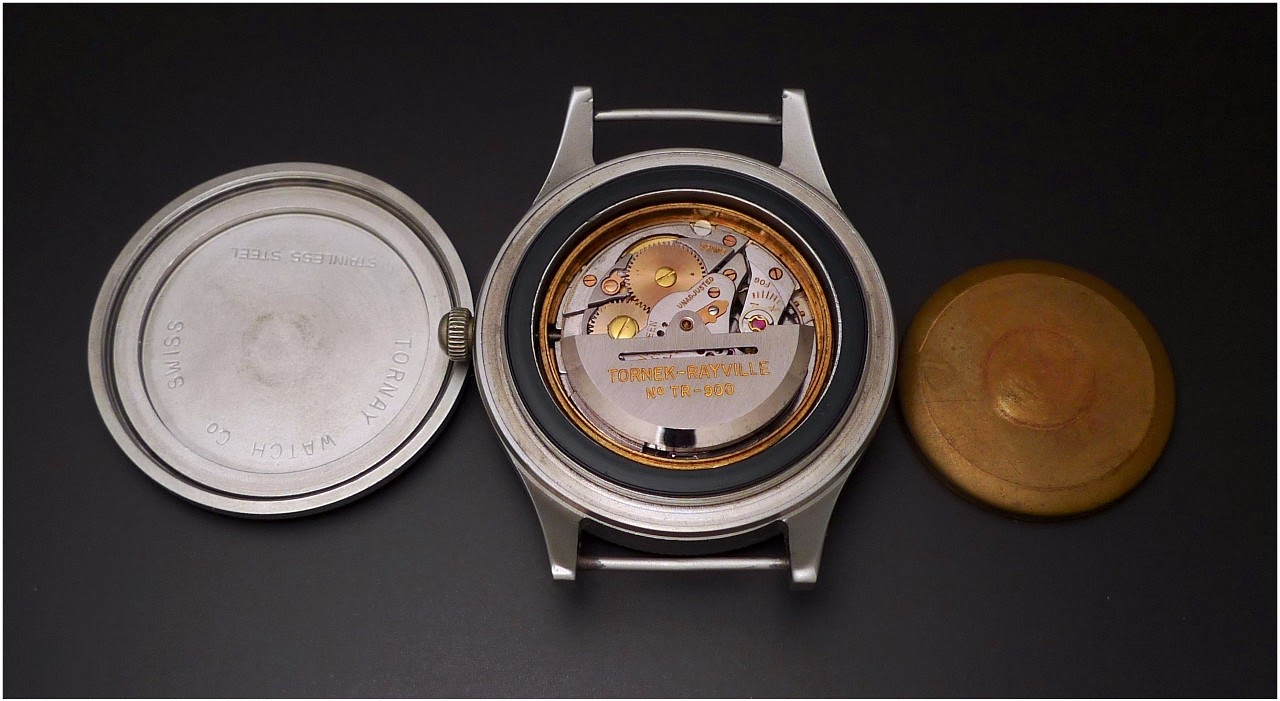 If I decided to trade mine, it is because of the provenance of the " 20 ", which achieved to convince me.
Indeed, the " 20 " was purchased by a reputable and well known watch dealer from the US, who received it from the family of the original owner living in... San Diego, where is located one of the NAVY SEALs' Base.Then, the " 20 " was sold by this very same dealer to a french collector who kept if for some 8 years before offering it to me... While I didn't know and could track the provenance of the " 103 " and the story behind it.
The detail which remains a mystery to me is about the indices. The dial doesn't seem to have been relumed, but the indices glow like a torch in the dark. Which is not something normal for indices filled with Promethium 147, and the luminous glows for a long time! Same thing for the hands, by the way.
So, what did happen to these indices? Were they treated, at a certain moment, with a special paint?
I don't know, and didn't find any conclusive answer on that matter.
Of course I checked that the movement was the correct one, with its specificities, and the case back / dust cover, too. All was ok.
As for the bezel, the very same one could be observed on a few other TR 900 coming from San Diego. And it is the same than on my ex " 103 ".
The 20 and the 103 side by side: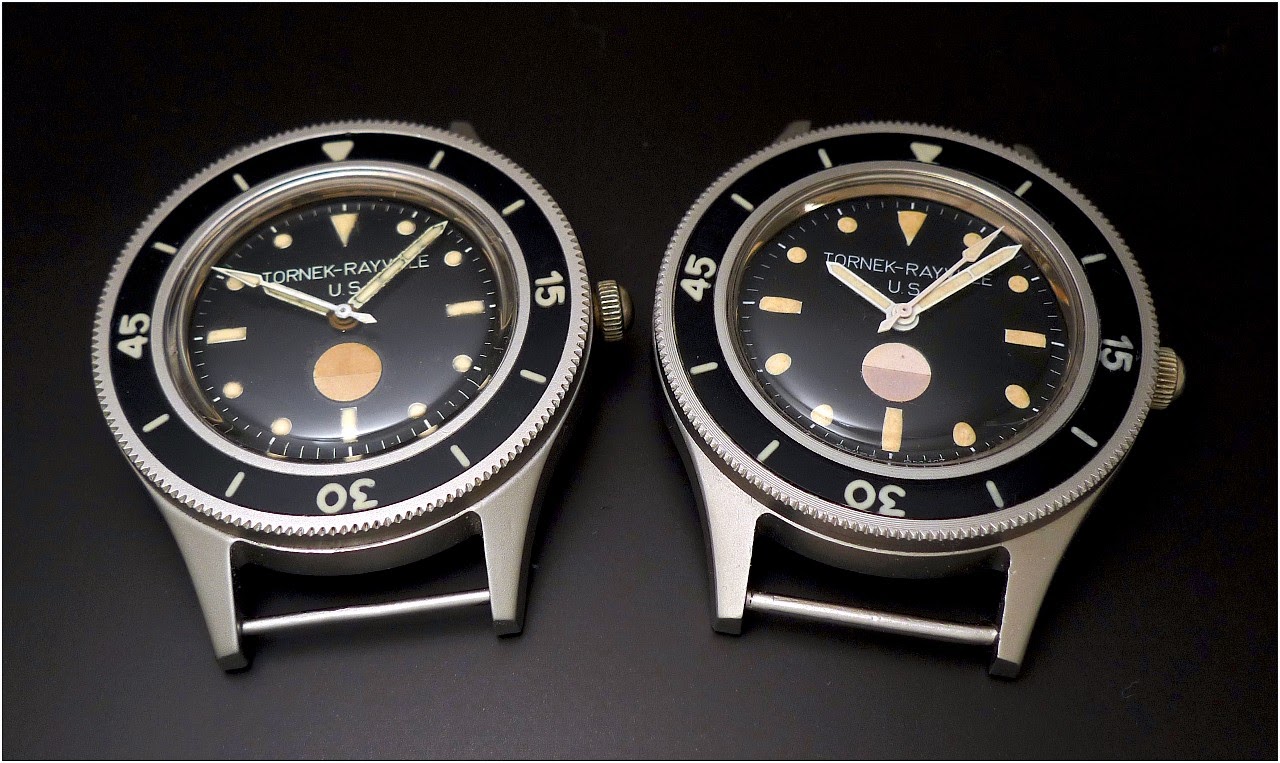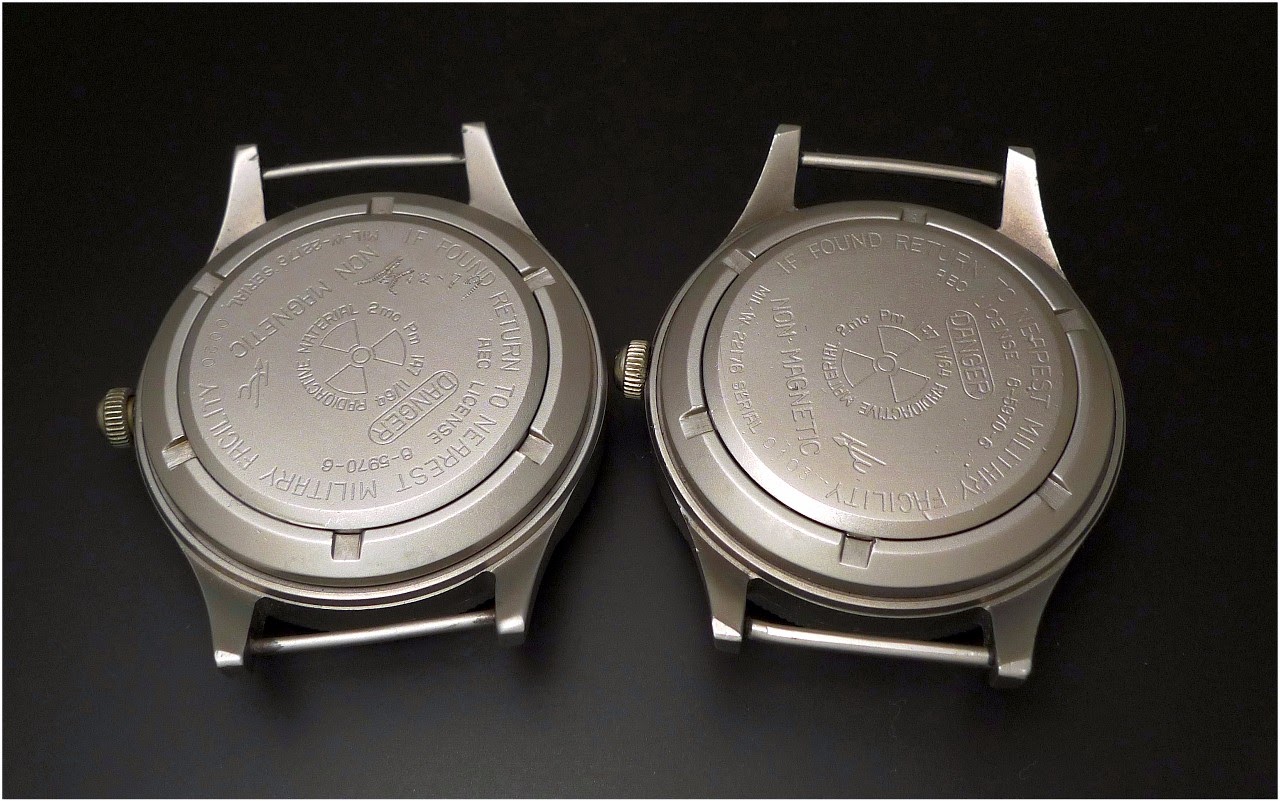 One thing is for sure, I don't regret my choice.
It was one of the few evolutions in my vintage Fifty Fathoms collection since 2012.
I will tell you more about the few which were added, a bit later.
Stay tuned!
Best,
Nicolas