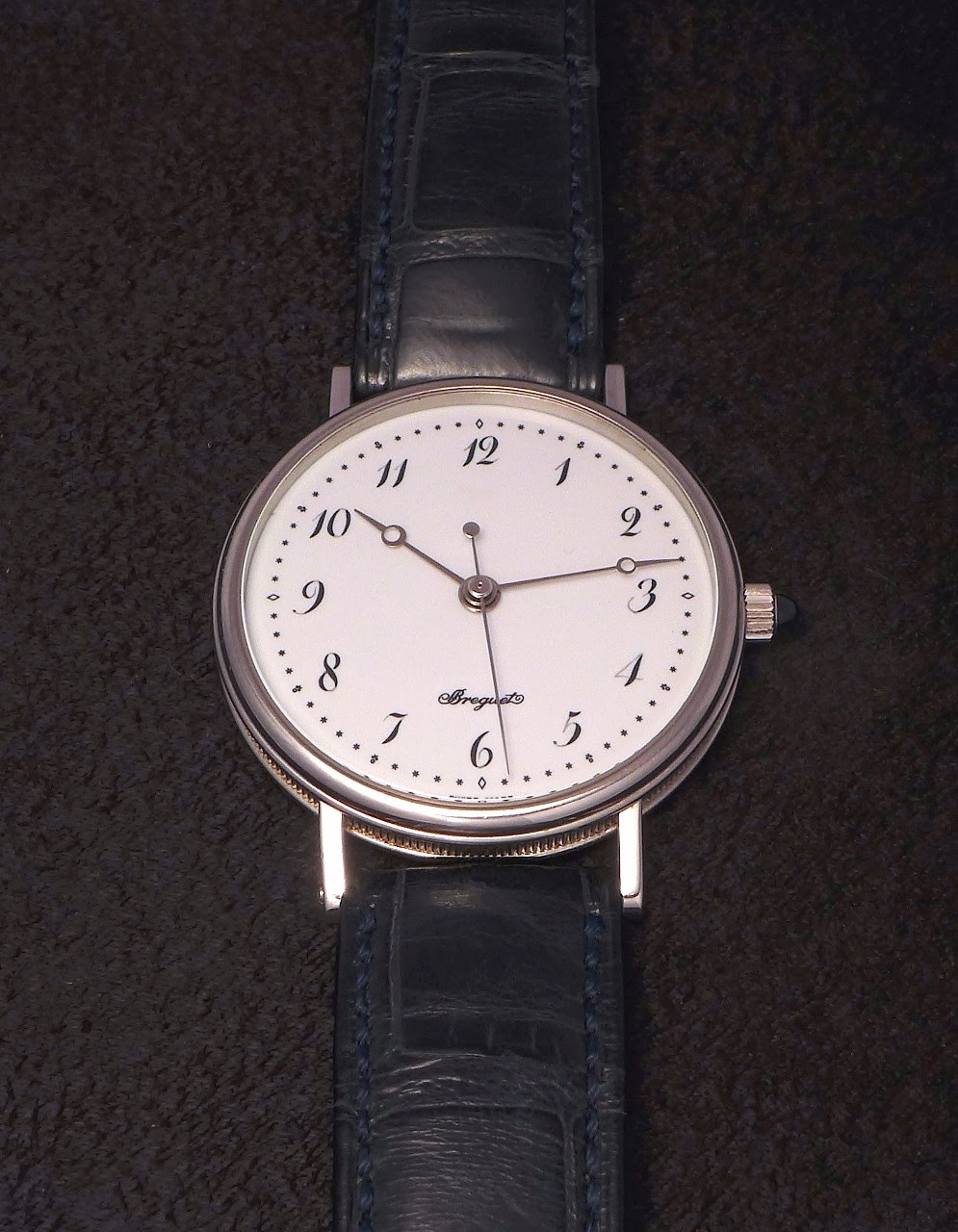 The Breguet 1775 is a watch I owned for some years, and which I let go, with some retrospective regrets.
Finding another one is an impossible mission, as I rarely saw one for sale during all these last years, two, to be precise, and the one I just photographed is one of these two.
This is a pure Breguet, in my opinion, delicate, exquisite, refined. Everything, every detail on this watch oozes refinement: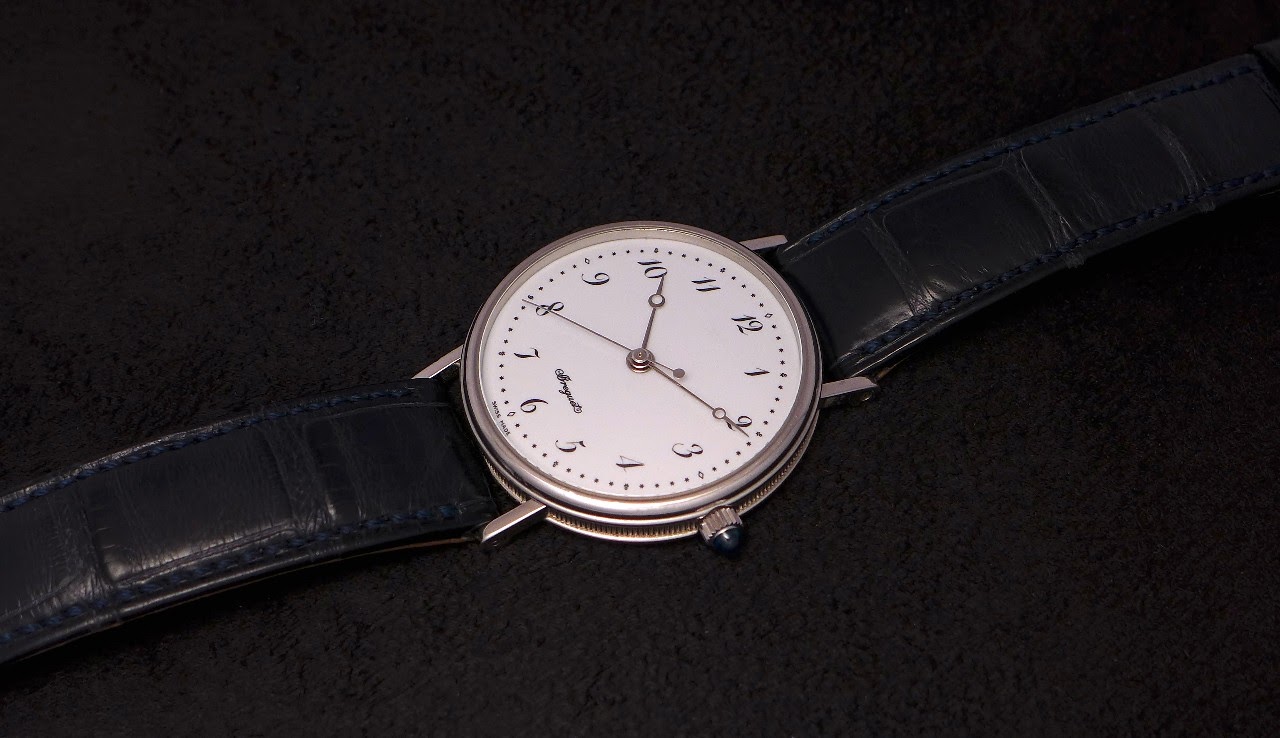 The case, with its godrons all around, has ideal dimensions for a watch of this class, with a diameter of 36 mm and a height of 8 mm.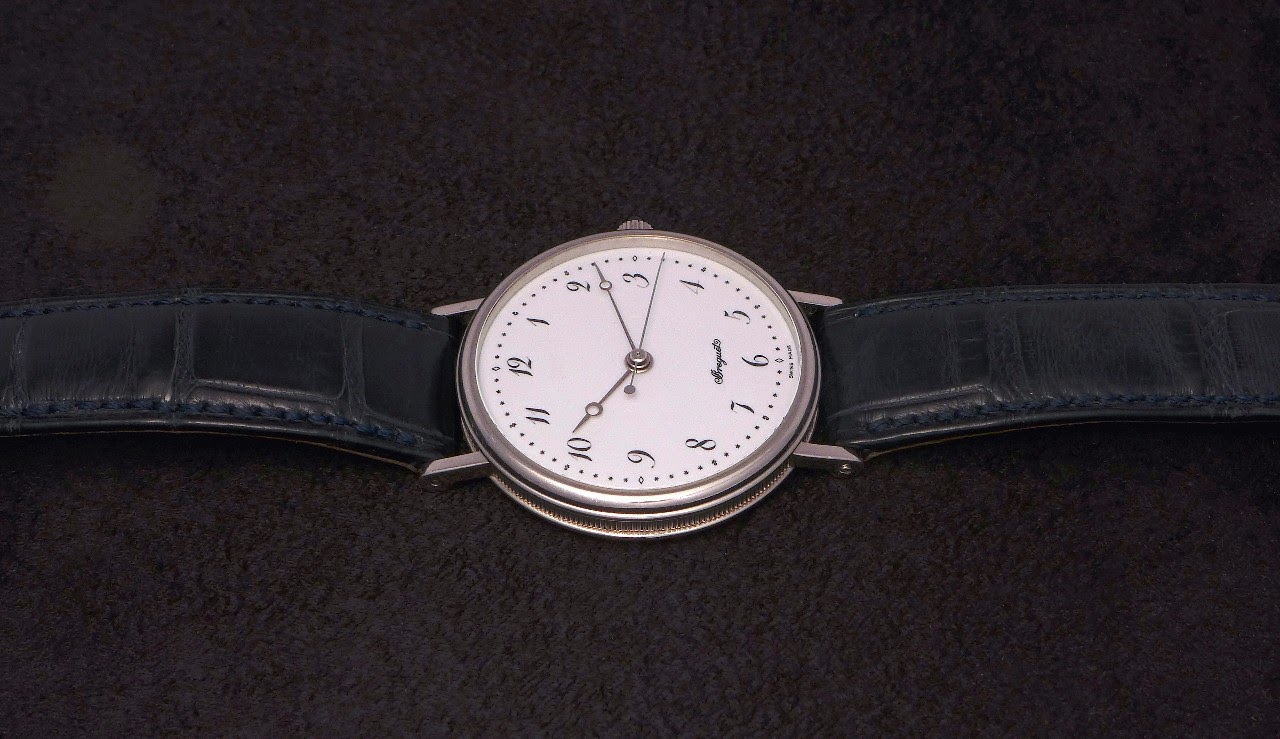 The material chose for the case, platinum, gives to the watch a nice density, very pleasant when you take it in your hands and put it on your wrist.
The blue sapphire cabochon on the crown is exquisite. And the long slim lugs are at their place.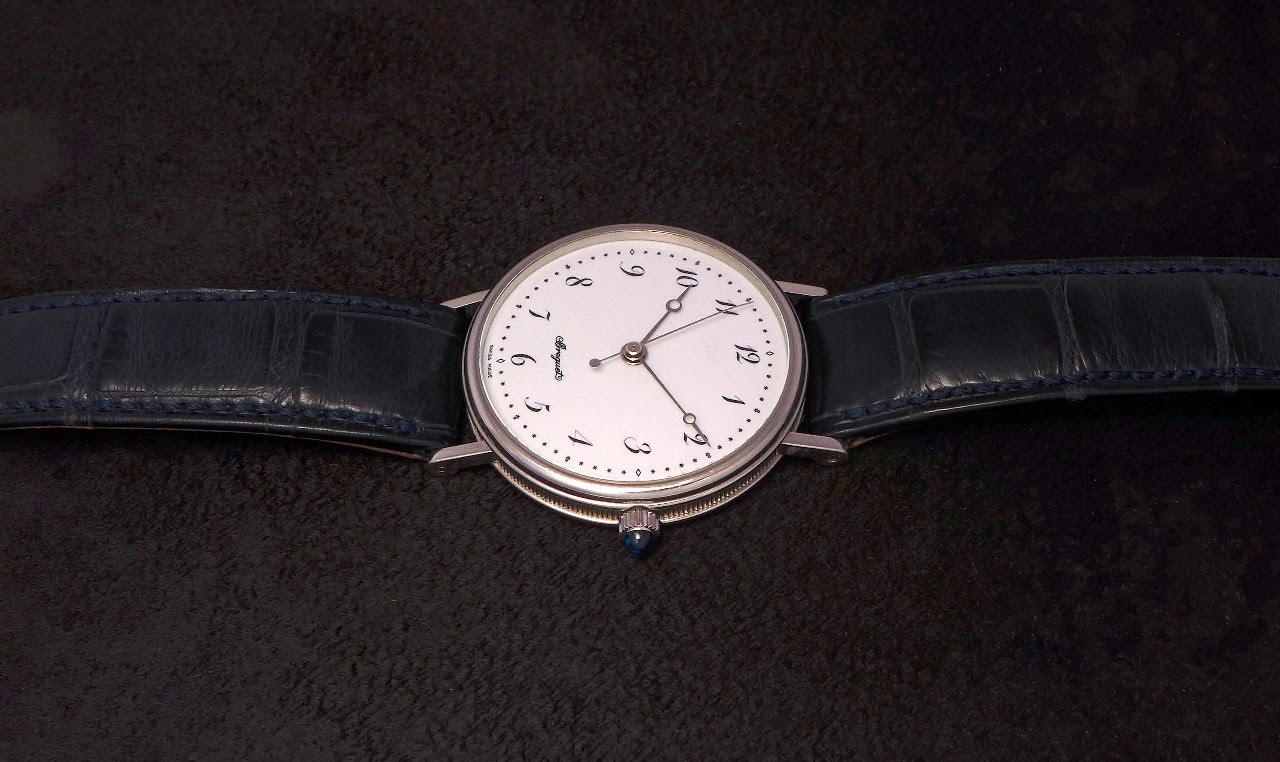 The whole case is very consistent with the spirit of this watch. Good point.
The dial is another source of astonishment.
The delicate hour and minute hands, " apple " shaped, are made in white gold. While the thin second hand is in berylium copper.
They are moving on a delicious silky - milky, as you want, enamel dial which is very deep, and very warm despite its color and the absence of contrast with the case.
This combination is pure understatement.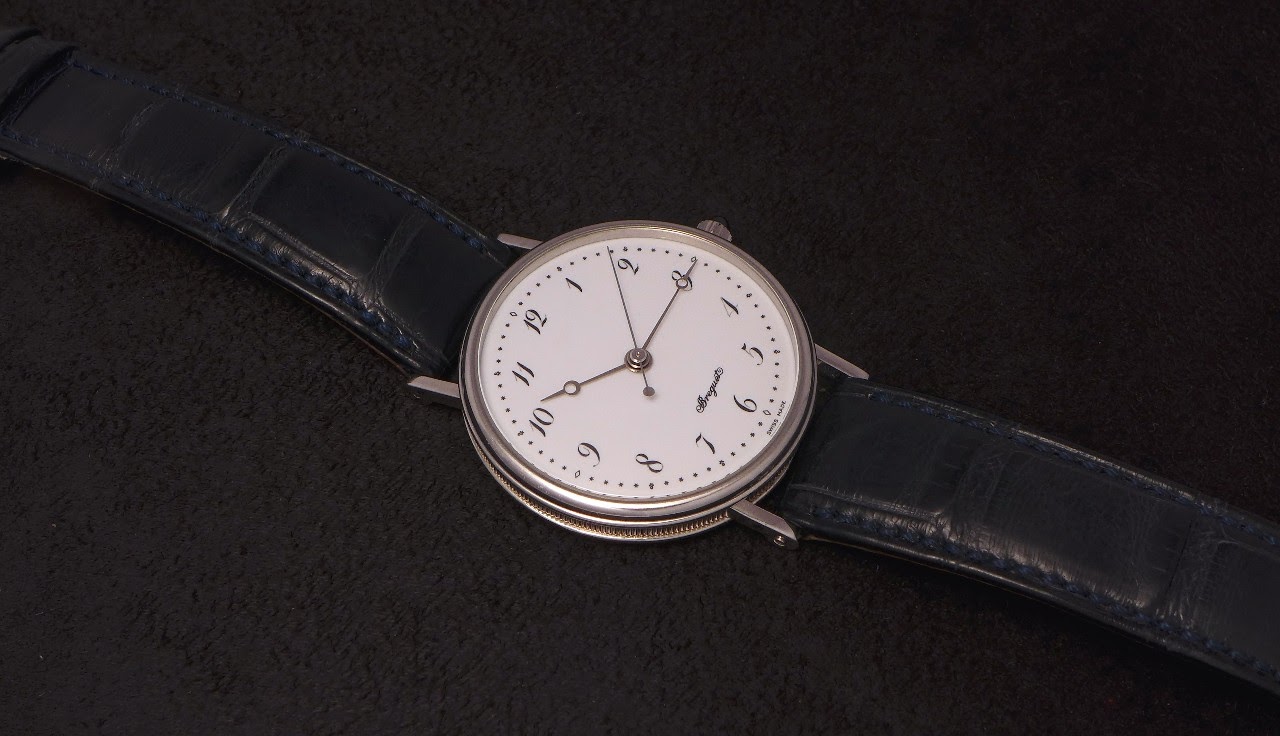 Now, the detail I less like, on this " 1775 "... The movement. The fact that it is automatic.
For sure, it is pleasant to see with its nicely decorated and engraved 22 Kt Gold rotor. Still, I can't help thinking that we would be close to perfection with a nice manual winding calibre.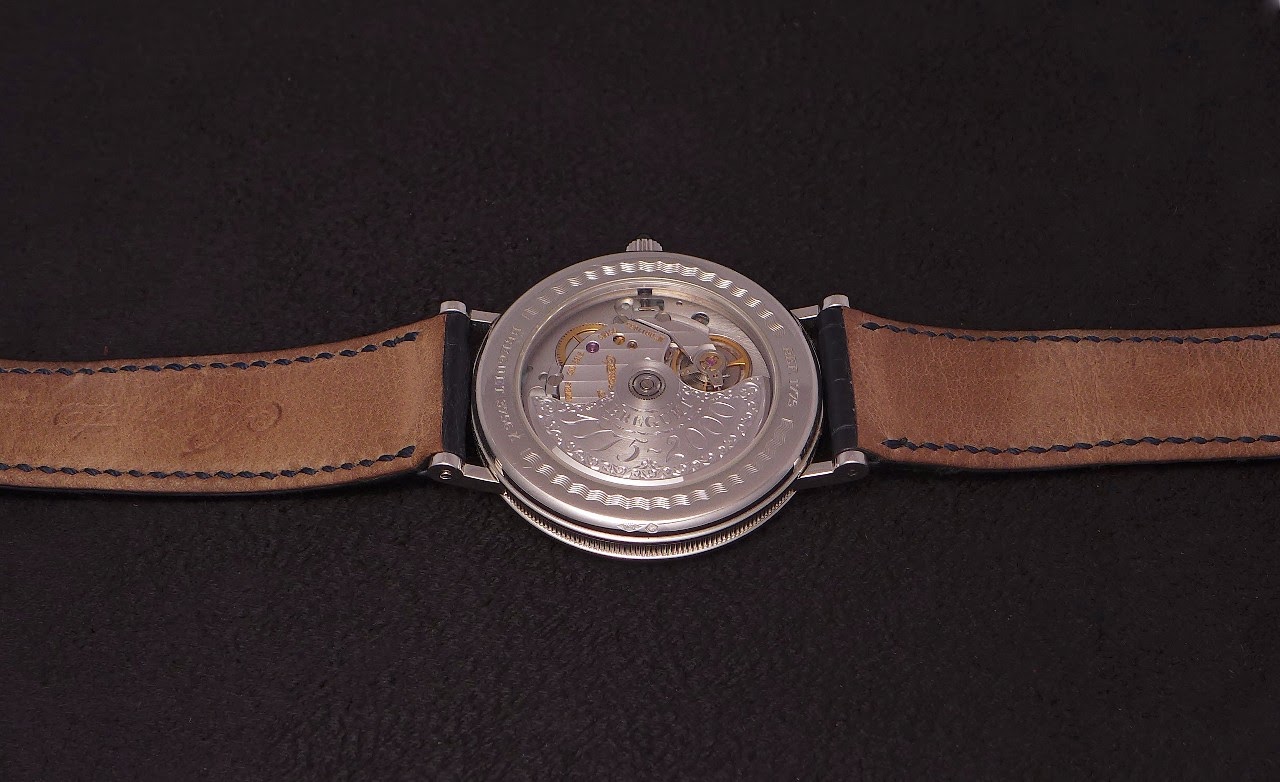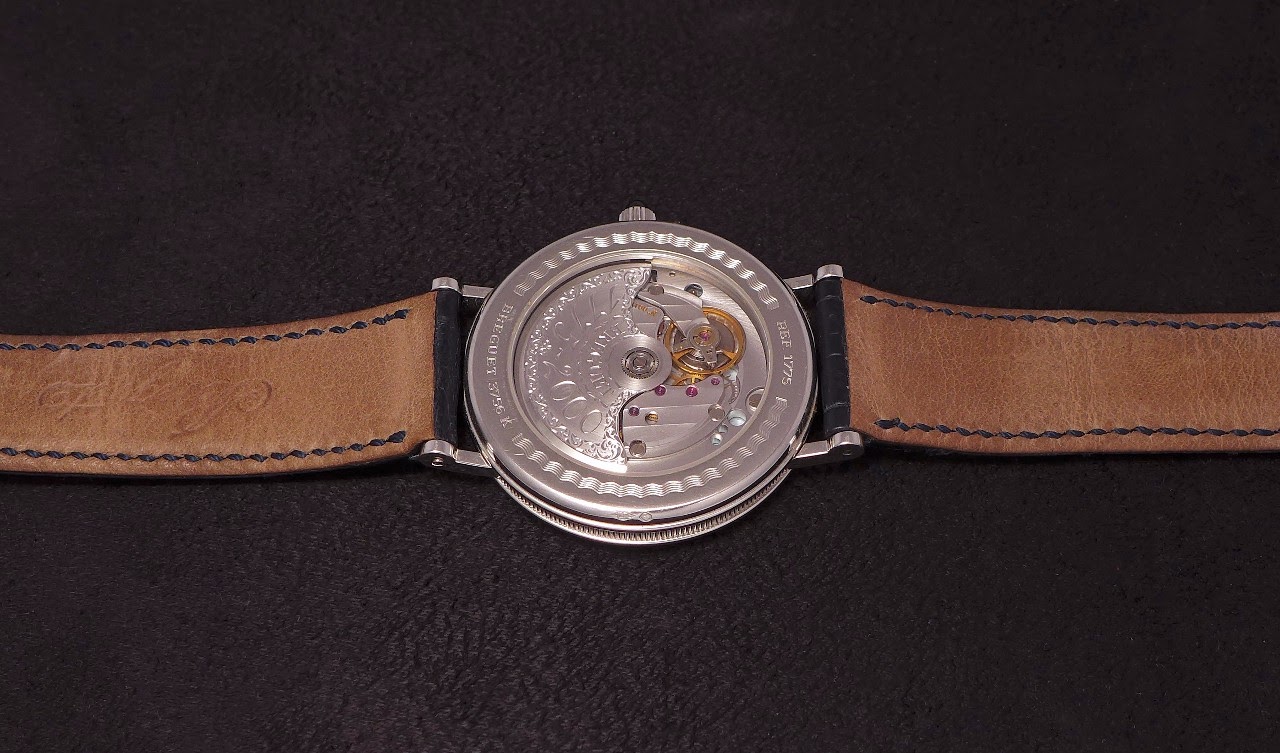 For those like myself who are not too fan of automatic movements, there is one detail which is important on the 1775... It comes with two case backs. One see through, like on the watch I am posting here, and a solid one, made of platinum.
Mine was almost complete, at the exception of the solid case back... That's why I sold it.
This one comes without its box, papers and solid case back.
But seeing, in the metal, another one was a great and intense pleasure.
A special watch, definitely, which was available in year 2000, in a limited edition of 225 pieces, on application only, to celebrate the brand's 225th anniversary.
Let me say, but you already guessed it, that this 1775 is one of my top favorite Breguet, along with the 3420 in platinum with its enamel dial, digital jumping hour and case which is very close to the 1775, the Type XX ( vintage and modern ) and the 37 mm manual winding Tradition, in white gold, without forgetting the 3337. These watches represent my idea of what a Breguet watch has to be.
Looking forward to reading your comments and thoughts,
Best.
Nicolas