I had a chance to try this piece a few days ago. The model - Automatique Titane - you probably already know it. However, you may not have seen this updated version without the rubber inserts on the bracelet. It has not yet been shown on the FPJ website and had just arrived from the Manufacture.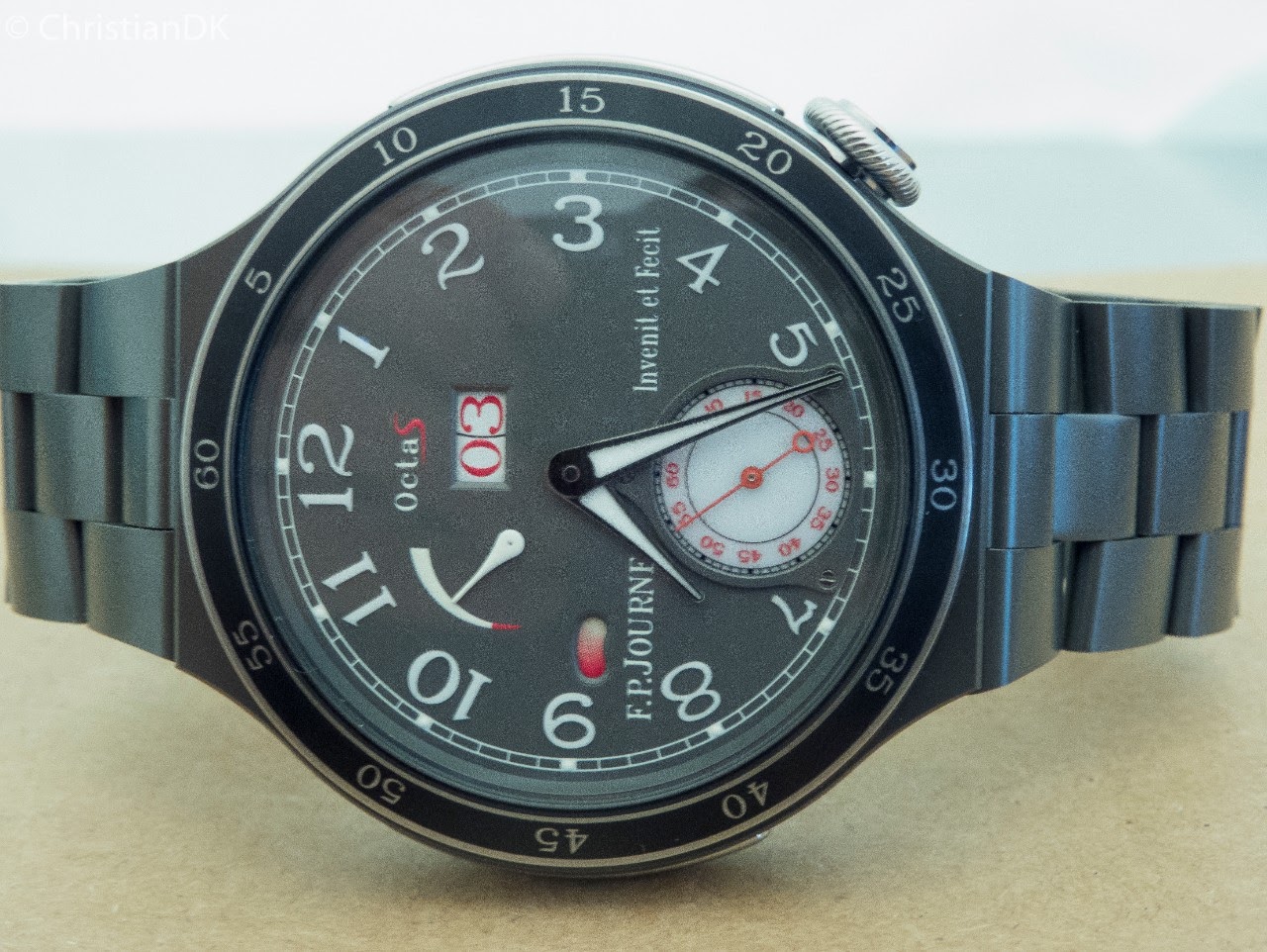 The aesthetic expression has changed quite a lot with the outphasing of the rubber inserts on the bracelet. I think the expression has become much more calm and more coherent. So to my taste, an improvement. Others may feel unhappy about this change, as it is always the case.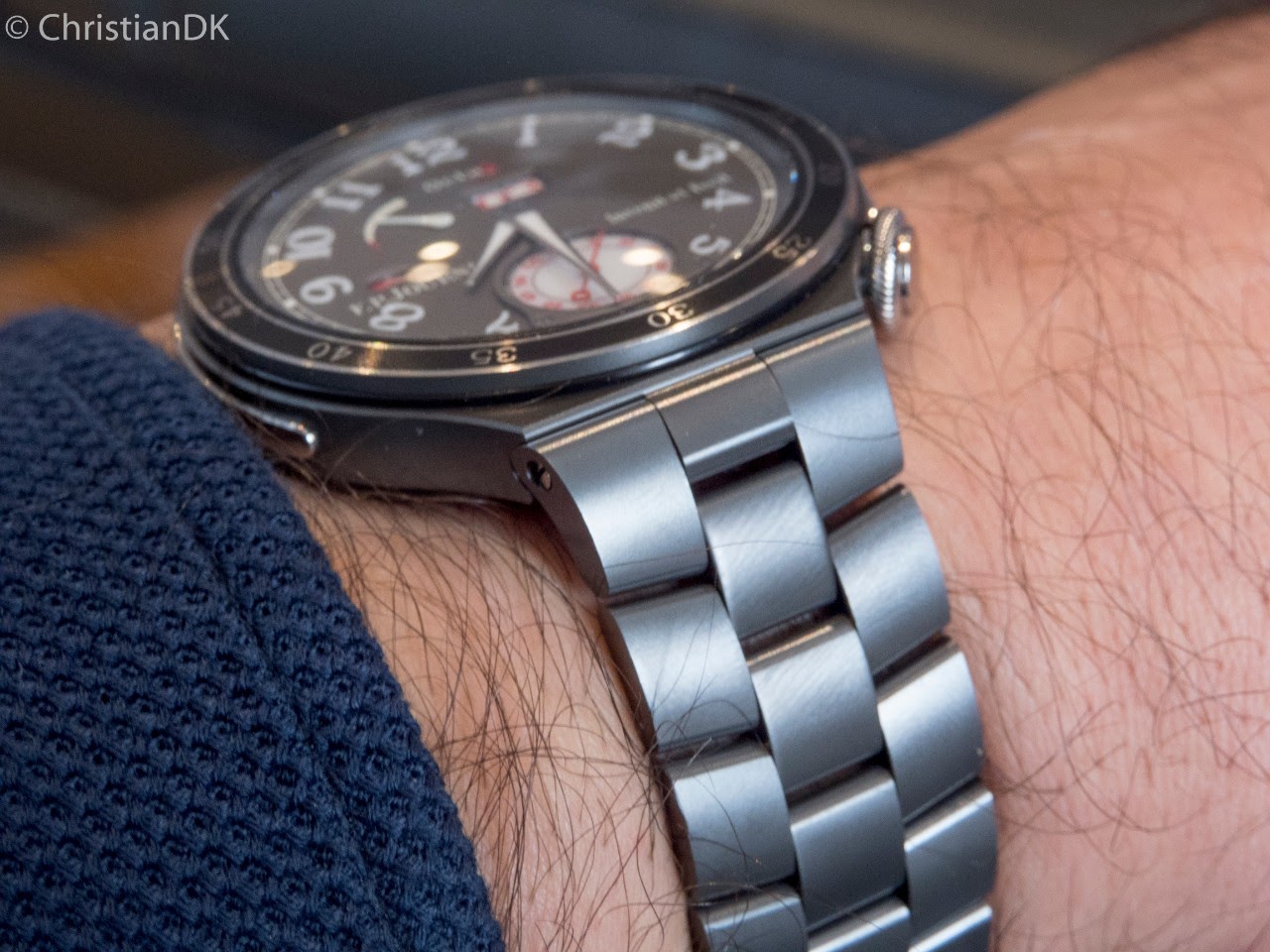 The Titanium bracelet is extremely pleasant to wear. and despite all the metal, this watch is still super light and well balanced on the wrist.
The bucle is a butterfly type with ceramic balls to secure the the click. it feels very well constructed and firm in its handling.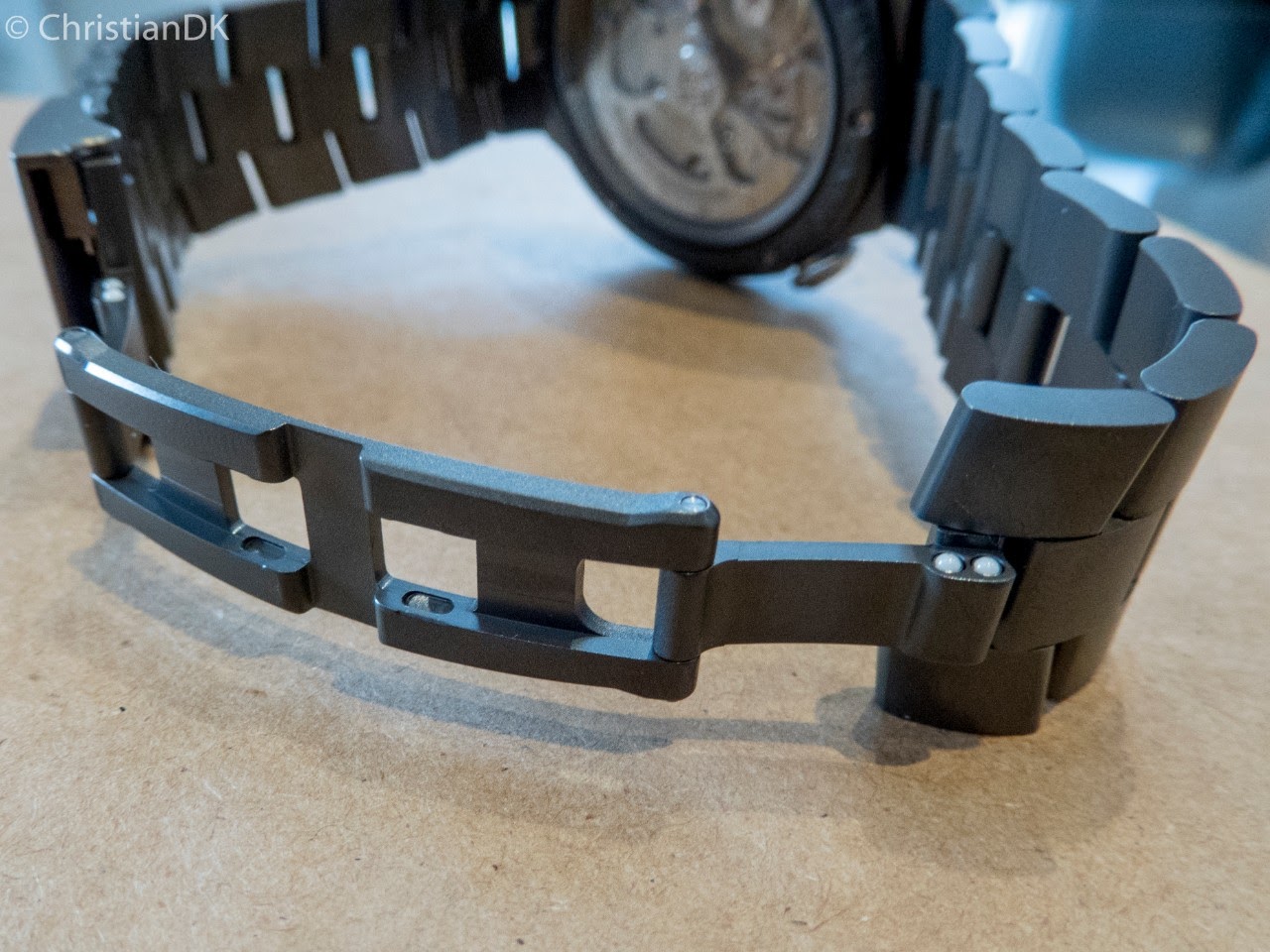 An other significant detail is that the former rubberclad crown has been replaced with a high polished titanium crown. I really love this detail with the polished accent against the dark titanium case.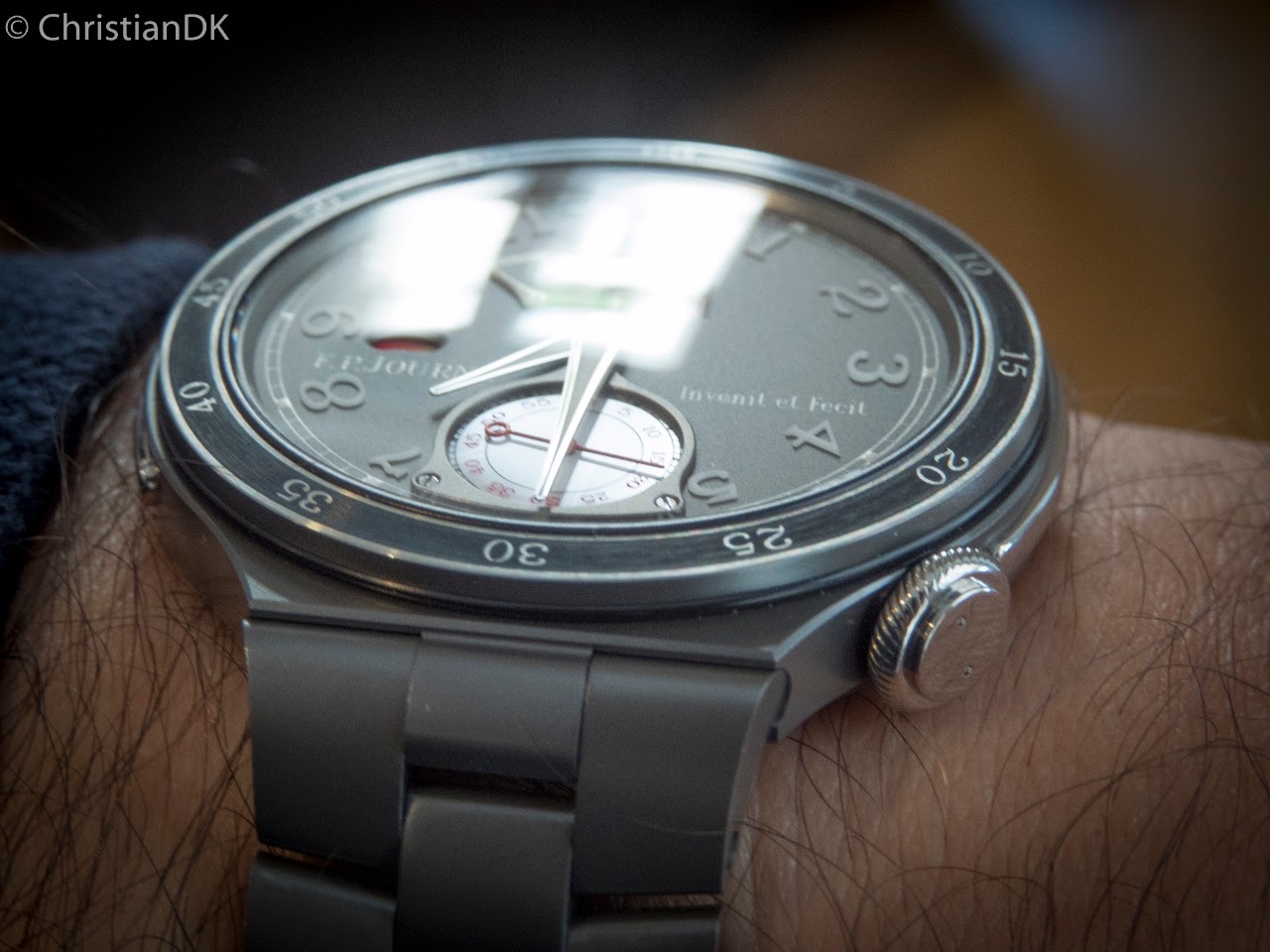 The rubber bumper has been replaced with a piece of high polished titanium. The bumper now is conceptually a "leftover" from the former idea. It gives a very nice highlight in the dark, matte grey. It makes think of the chrome trim on an old vintage car. Not nessesary, but it pleases the eye. Of course it would never have been added if there wasn't been a rubber bumper to begin with.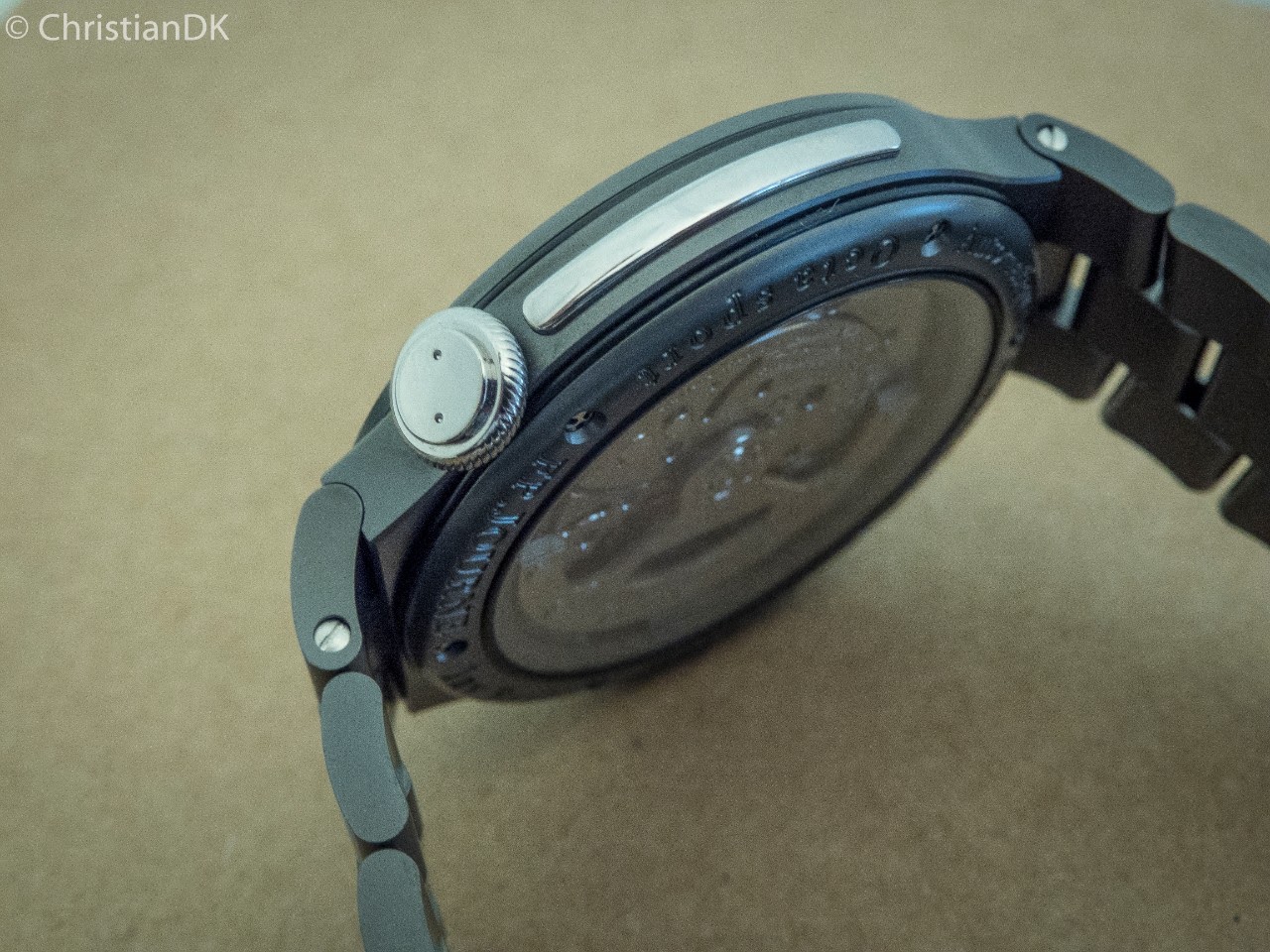 A hidden but amazing detail is the crazy construction of the bezel. The negative space has been milled out around the numbers. (quite deep - I have seen it myself) and then afterwards the bezel is filled with a black ceramic material. This is something typical of FPJ. Not a simple solution but a high quality bezel that will last a lifetime.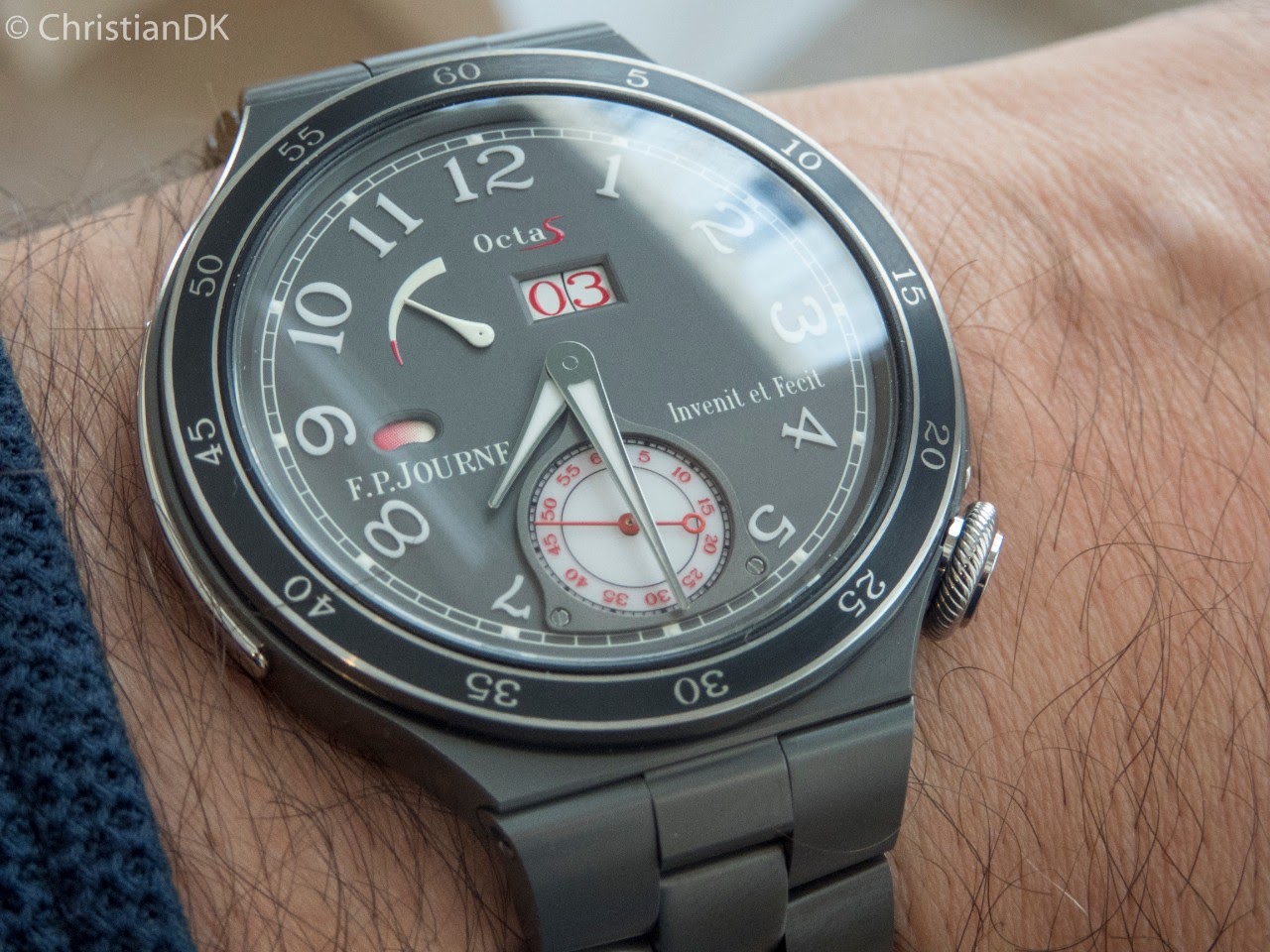 The movement is the tried and tested 1300.03 in the latest iteration. The Bridges and rotor are made of Aluminium. I handled a bare movement at the manufacture and it is super feather light!!! this matches the idea of a sturdy sportswatch very well.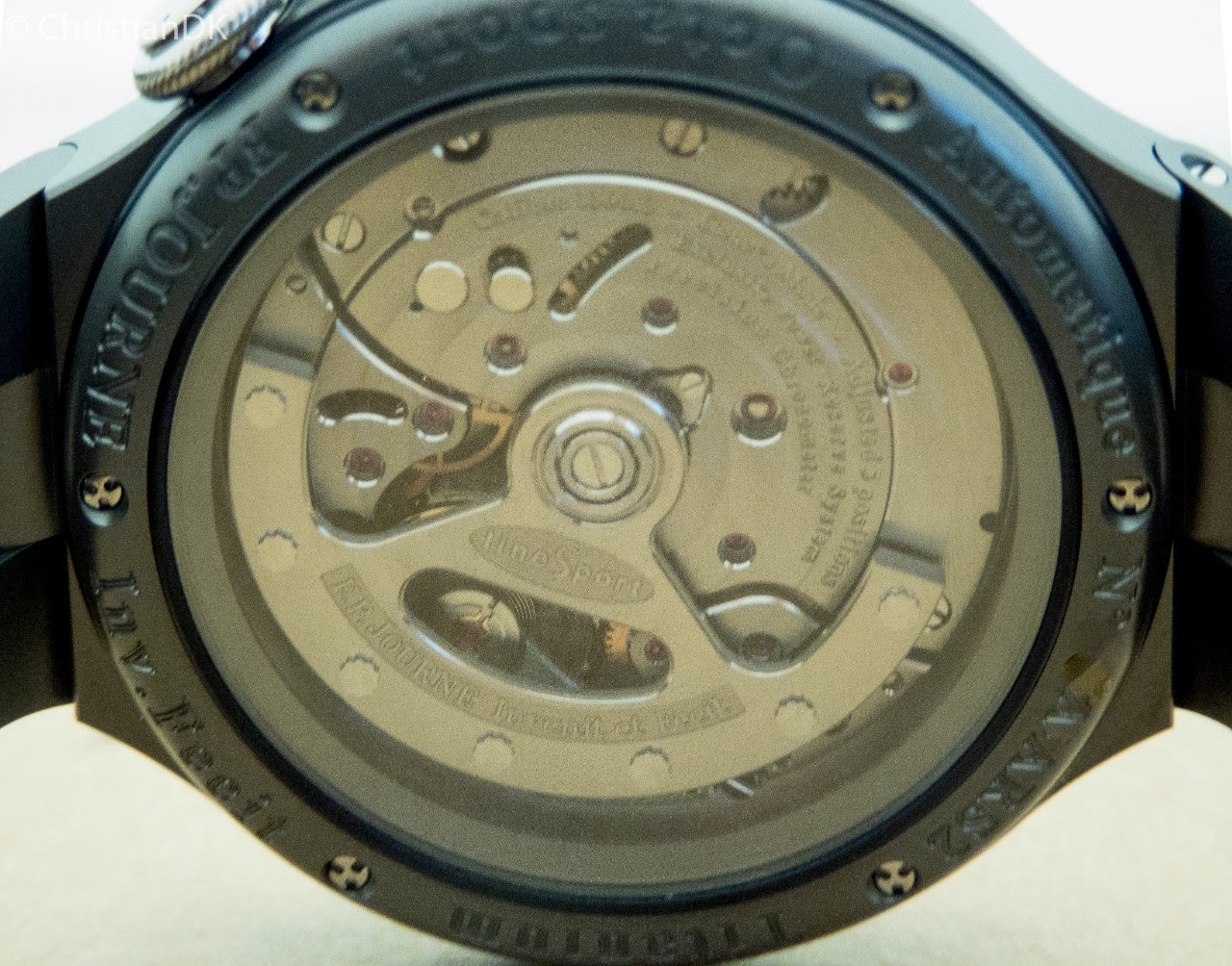 I love how the monocrome look of the dial, case and bracelet all come together as one package. It seems like the perfect stealth piece that can handle everyday use and match many situations, while still being a high end chronometer.
One issue I have though, is the water resistance of only 3ATM. While it will probably be OK, I still feel a watch in the sports watch category should have a better WR for piece of mind.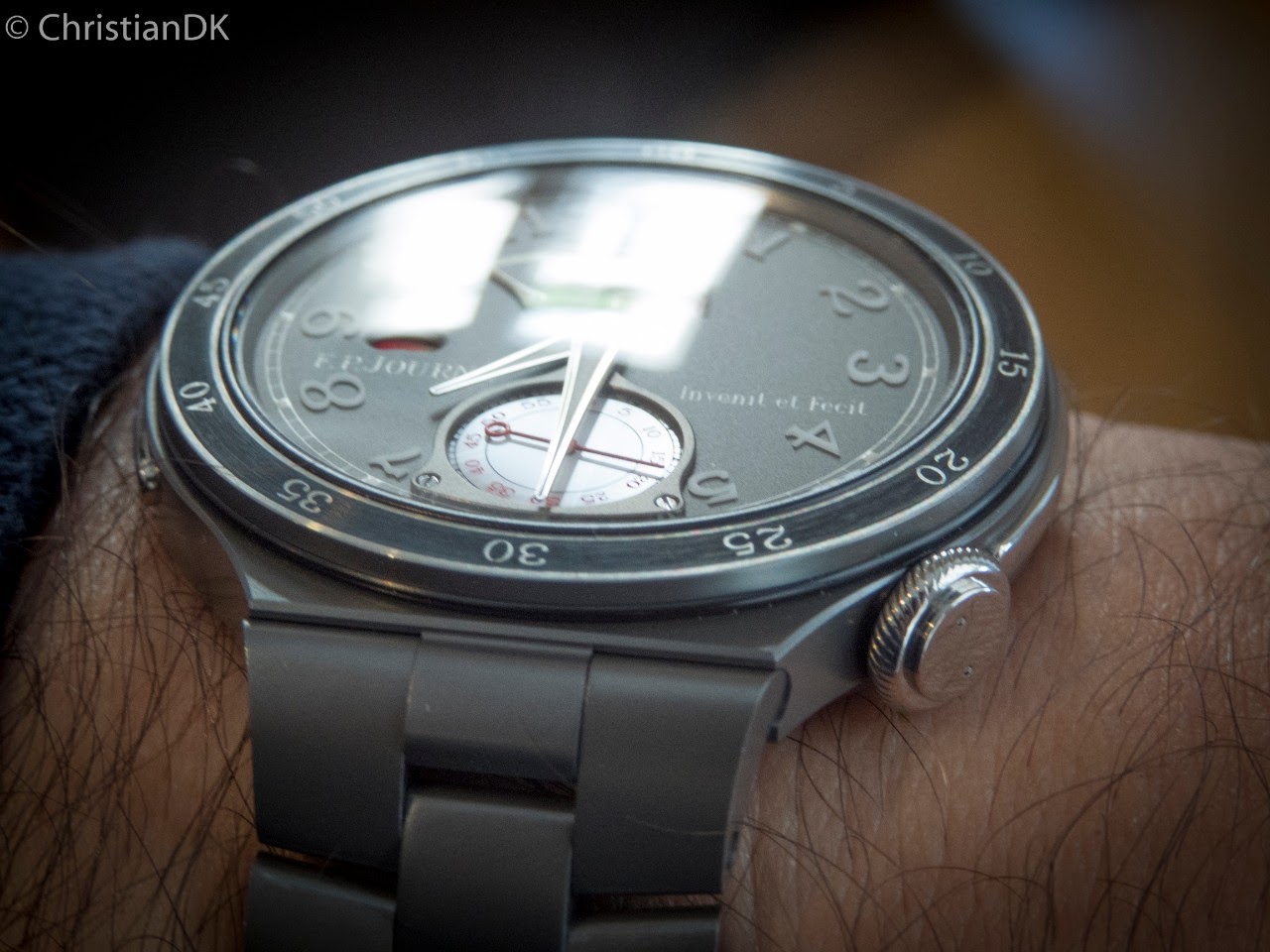 Buckle detail. The buckle is nice and flat so it doesnt protrude from the bracelet.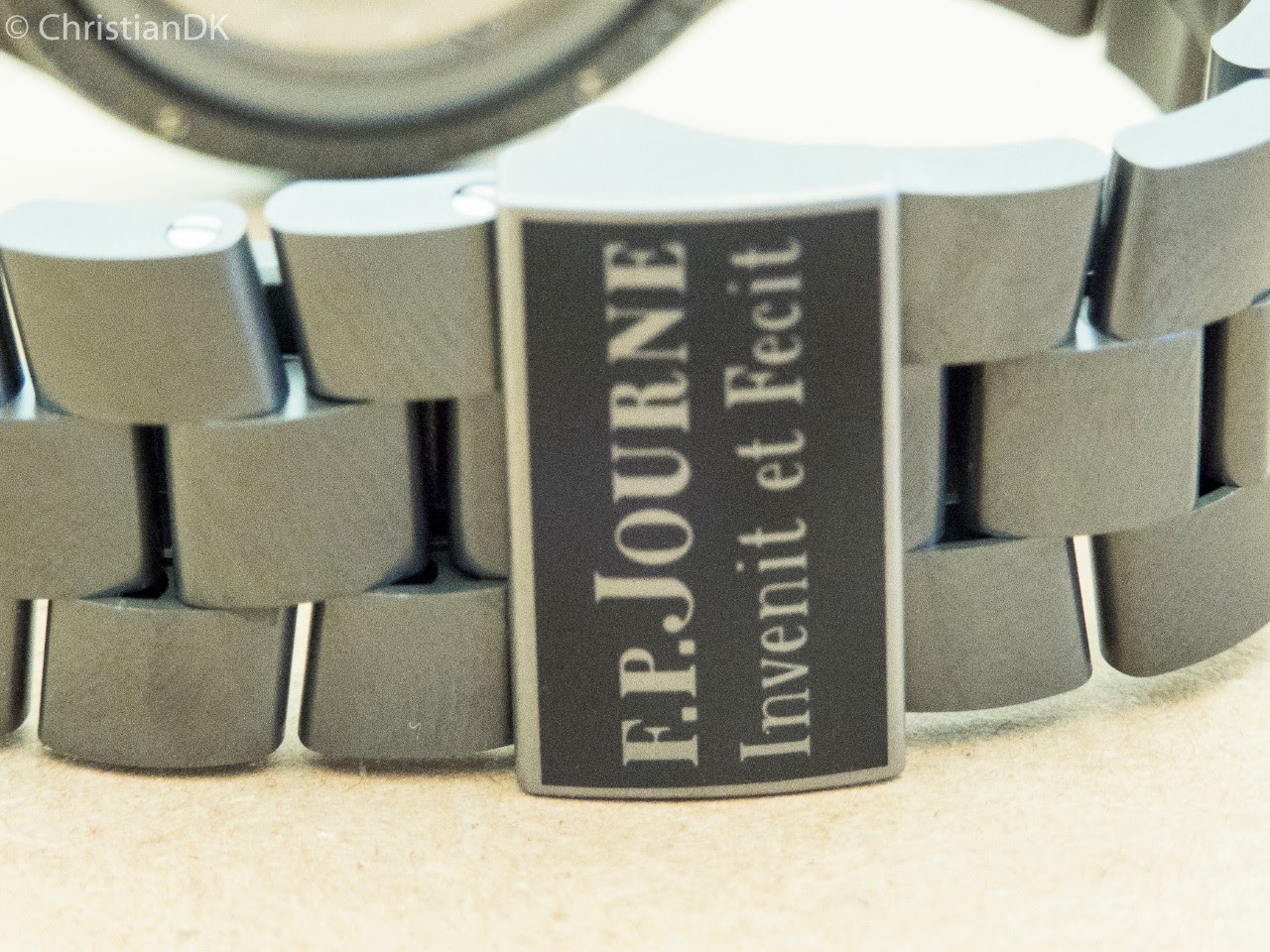 It is super stealthy and comfortable on the wrist