Francois-Paul Friday is here with a testament to cronometry....
ChristianDK

FINALLY the Chronometre Souverain is back on my wrist as it has returned from service.
A while back, I was was unfortunate at dropped the watch on the floor. I had changed straps but not made completely sure the pin was fastened properly. So here is a word of caution. Please check, with more than just a light pull when you change straps. Luckily all that happened was the the seconds hand came loose but I decided to get a full service as it was 8 years since I had it serviced last time.
This tuesday I set up the the watch and put it back on the wrist. I had forgotten how good this watch is. Seriously! Right now I feel like this is my all time favorite watch. Especially in this configuration. to ME it feels PERFECT. Perfect fit on the wrist. Perfect size and proportions. Classic look but with an asymmetric dial layout. A beatful and lasting design... and the timing...well....0 seconds deviation since tuesday morning. It is now friday afternoon!!!! THAT is F.P. Journe.... Yes it is perfect and I still love it as much as the day I got it. A watch for life.
Lets see what Journes you are wearing this weekend. Ill be wearing my CS. probably play with some straps but I will e much more careful.
Christian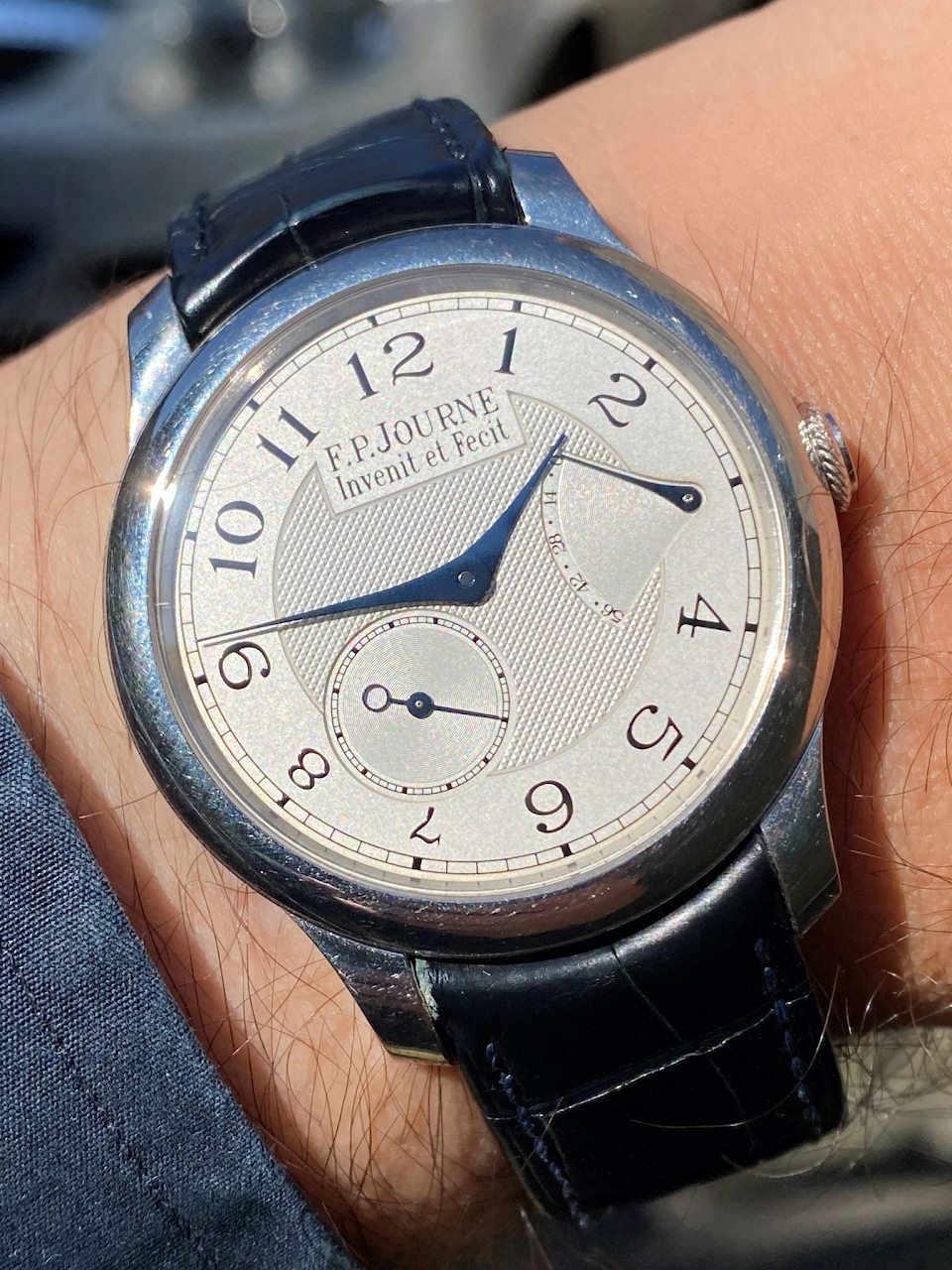 <!tag blob=mz.index.terms default="">