It Francois Paul Friday. Many of us are in a lockdown, but that doesn't mean we can't have a little fun, right?
ChristianDK

We are in a lockdown here and it has just been extended for an other period. The logistics with small kids while trying to run my business can be challenging at times. However, this has been a great week. I've been struggling to solve a project at work and today I seem to have come up with a great solution. It feels fantastic at moments like this. So I felt like a smaller celebration with this vintage Pomerol to toast to a great weekend and a much better 2021!
Watch wise, the Elegante seems glued to my wrist for these first two weeks of 2021. It seems like it's casual and comfortable qualities makes it a natural choice. Not that I even give it much thought what I'm wearing these days. I just seem to reach for this one.
So here is to You, my friends. I wish you all a happy weekend and a fantastic 2021
Cheers
Christian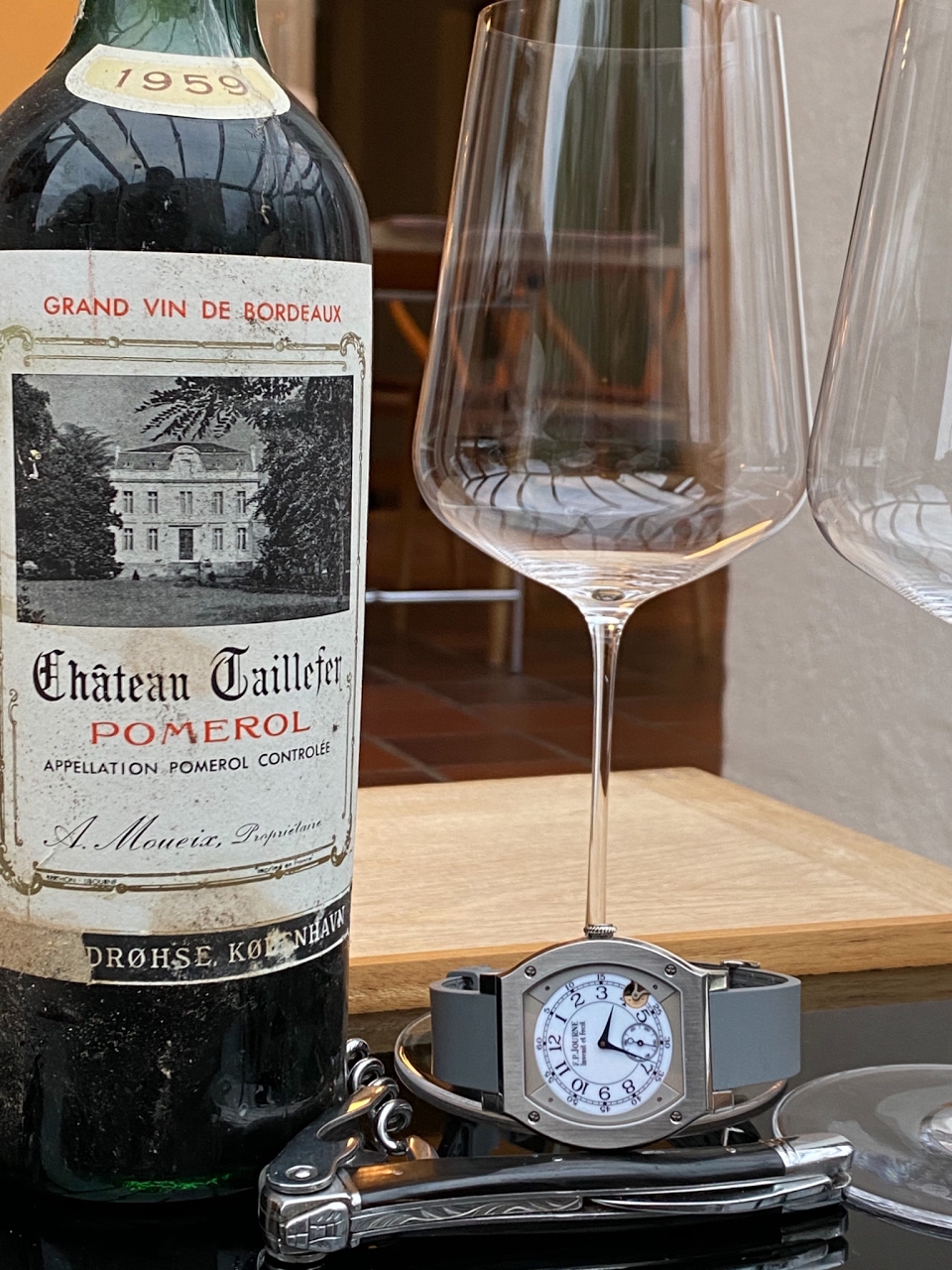 <!tag blob=mz.index.terms default="">