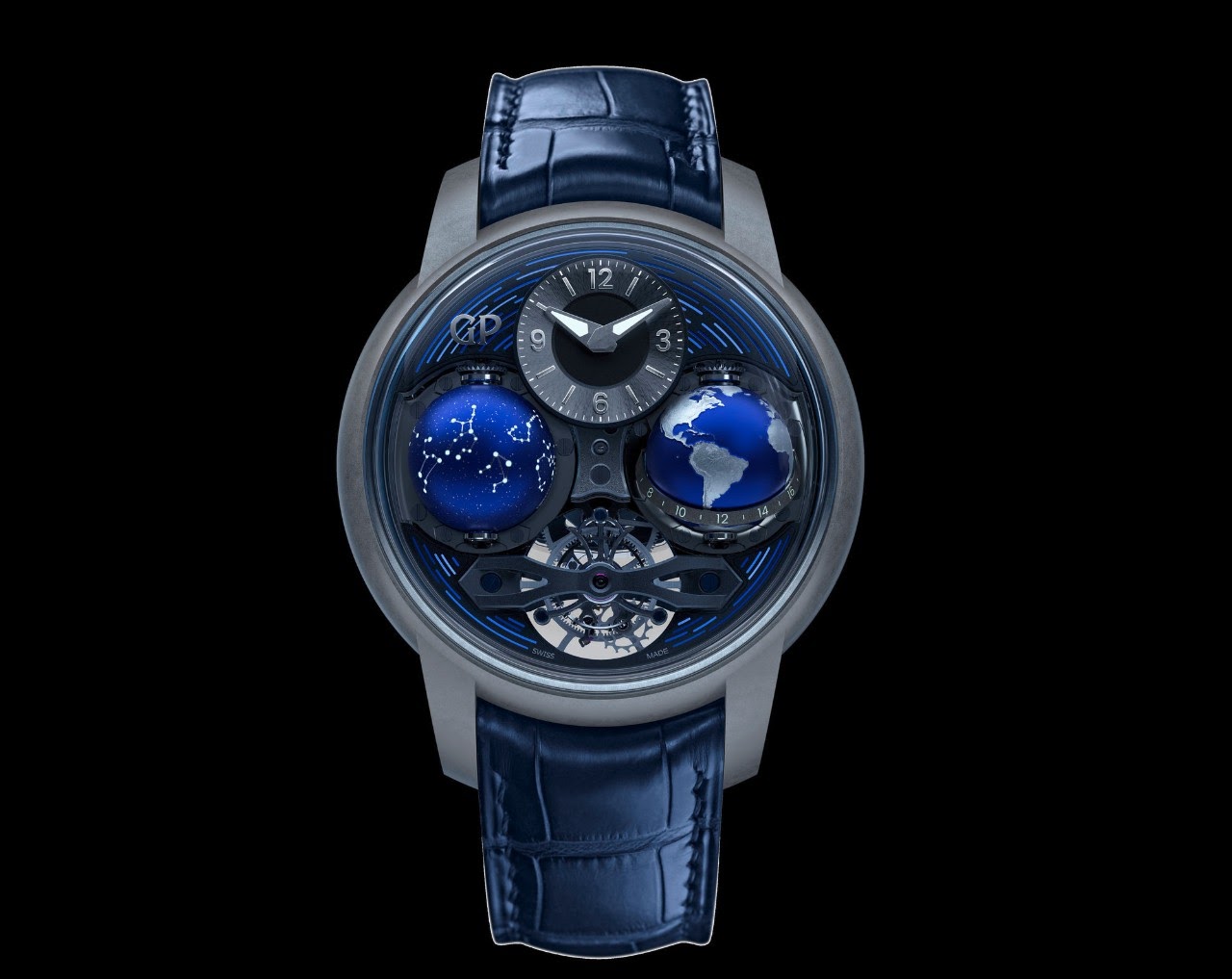 Our dear Blomman already reviewed the Cosmos Titanium, so I will just share some thoughts and pictures on this watch, here.

The Cosmos Titanium gives me some mixed feelings. I would say that it is innovative, original, romantic, even, but its biggest issue is... Its proportions.

48 mm, I can deal with that kind of size, but add a thickness of 22, 35 mm ( or 22, 32, but it is not a big deal at this level of height ) and you can imagine how problematic it can be to consider wearing it. Under a sleeve, that becomes really challenging, a bit like some other watches, as the Jaeger LeCoultre Reverso Gyrotourbillon 2 ( which is much less thick! ) or the Reverso à Tritptyque.

The other problem is that we have some long lugs. On most of the wrists, they will overcome.

It is not like the Constant Escapement, whose case diameter ( for one version ) is also 48 mm , but the lugs are bent, and shorter.

The responsible of such a spectacular thickness? The not less spectacular hyper domed sapphire.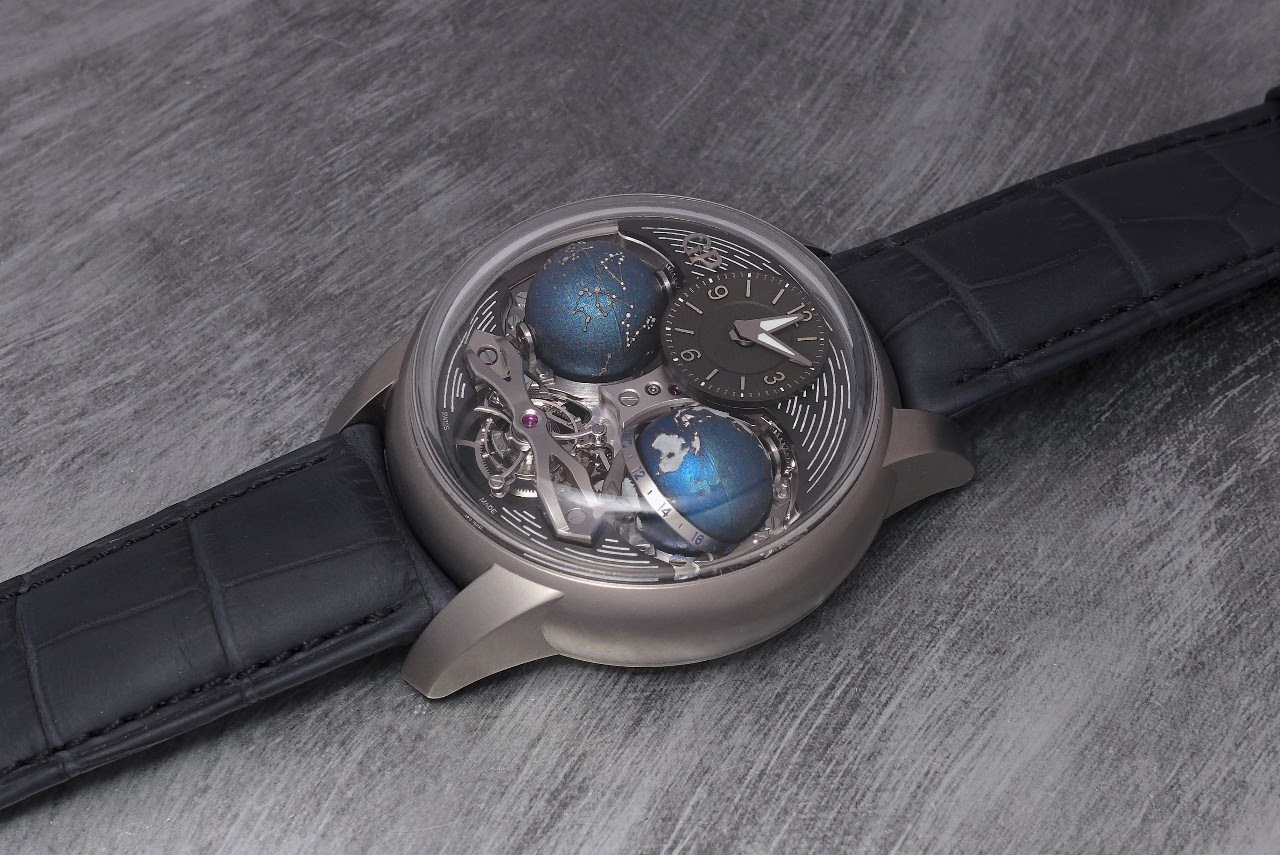 Now, the good things:

The dial... It may not be everybody's taste, but the way Girard Perregaux displays the sky chart and the time zone are, at least for me, very attractive.

The sky map is the first globe on your left, which rotates at the pace of sidereal time, so 23 hours and 58 minutes, with a superb decoration and finishings.

The Earth is on the right, with its 24 hours ring, which tells you a second time zone. This globe rotates, too, if I got it right.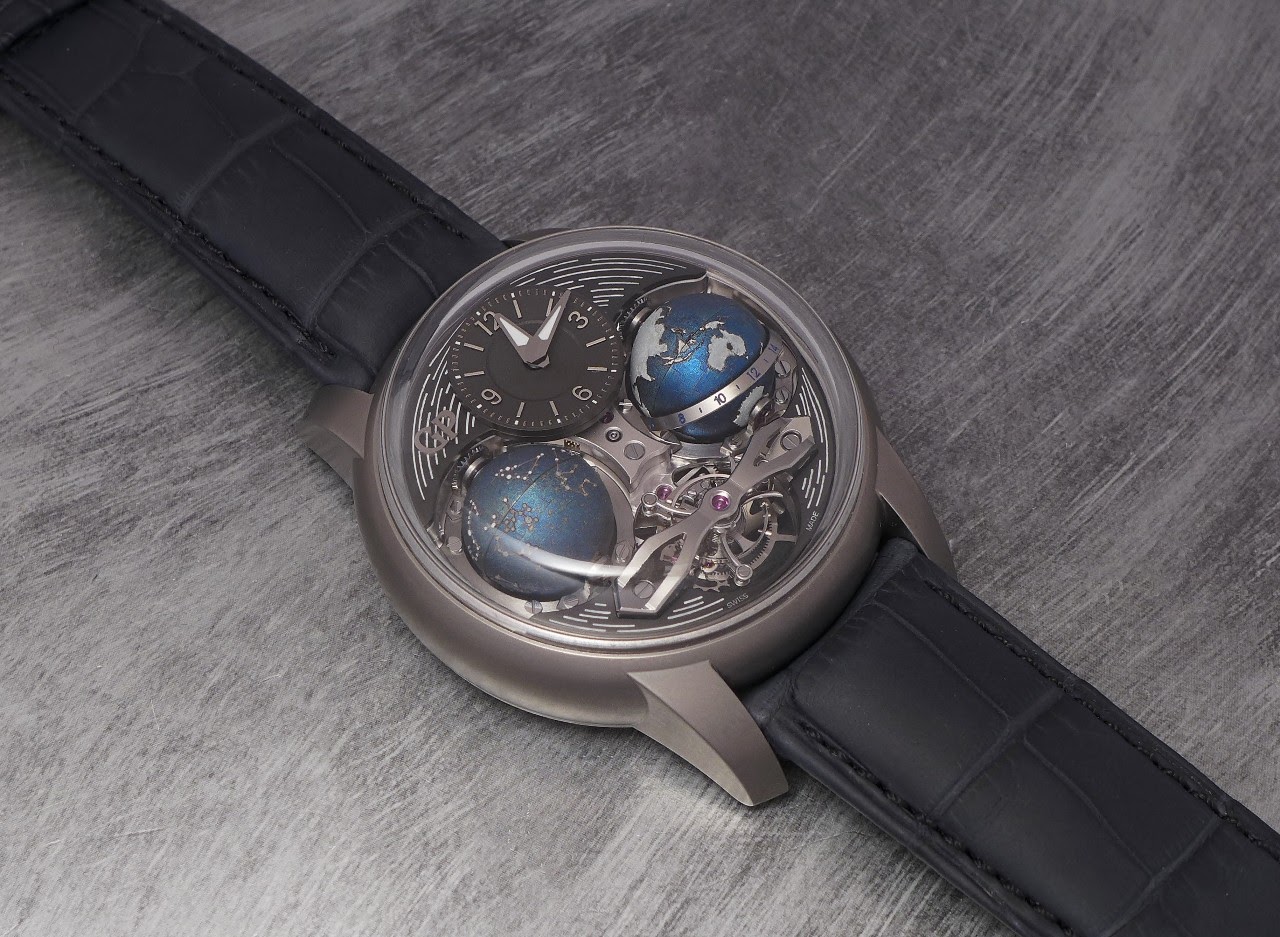 And, as it was not enough dreams, you also have a tourbillon with its bridge, executed in a modern style.

The last attractive detail: The crowns, which are not on the side of the case, but on the back. Very smart.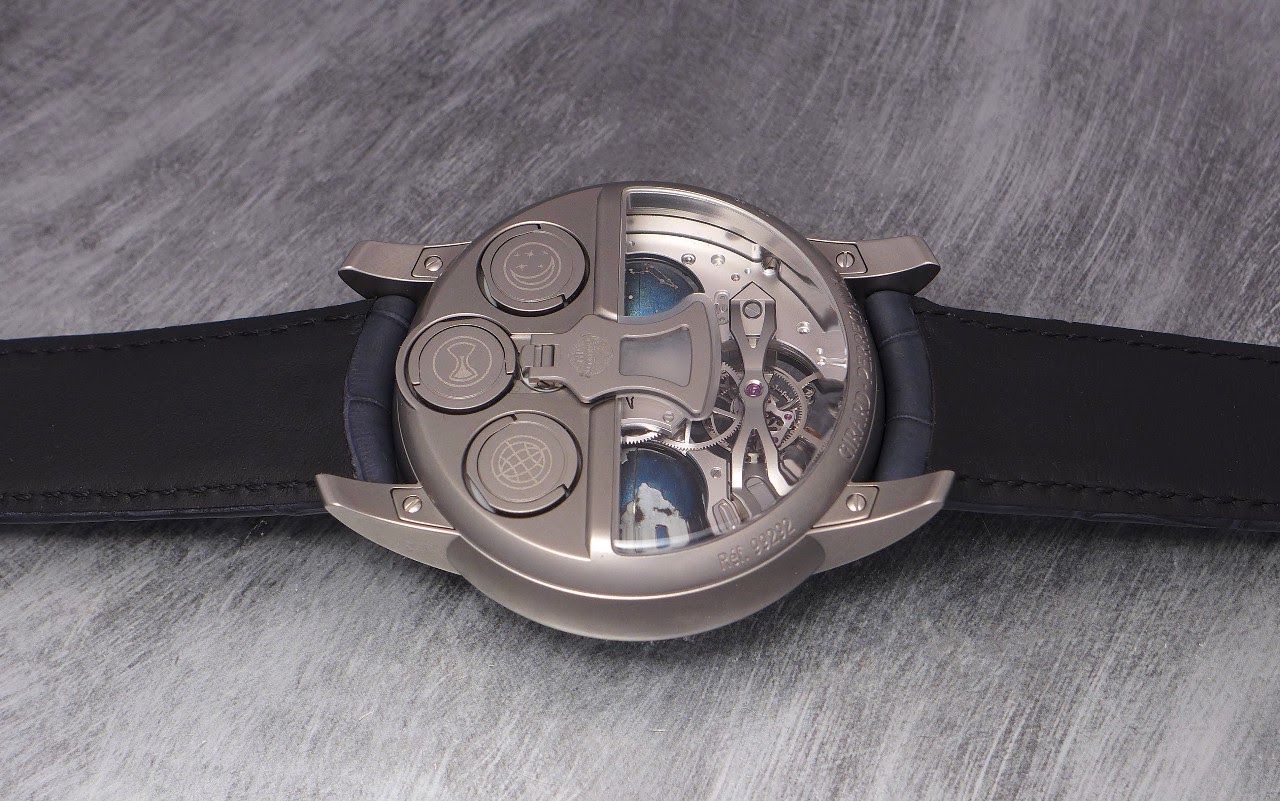 So what pleases me a lot is the combination of an astronomical watch with a superb time zone and the famous tourbillon with bridge.

If only they could opt for smaller and thinner lugs, a smaller and much thinner case!

Best,
Nicolas