Each of these three Cosmos is a piece unique, to be precise and to avoid any confusion, and will be available at The Hour Glass, only.
We well know the Cosmos, issued for the first time in 2019. A monster of a watch , in terms of dimensions: 48 mm big, 22, 35 mm high, Titanium Grade 5 case, displaying a Tourbillon, a day and night indicator and a Zodiac Constellations indicator. The movement is the Cal GP 9320, and a huge one ( 37, 85 mm big / 13, 10 mm high! ), manual winding, beating at 21, 600 alternances per hour and offering a power reserve of 57 hours. Let's not forget the hyper domed sapphire, which is partially the cause of the important thickness of this watch. Last but not least, the Neo Tourbillon shaped bridge.
The 2019 Cosmos: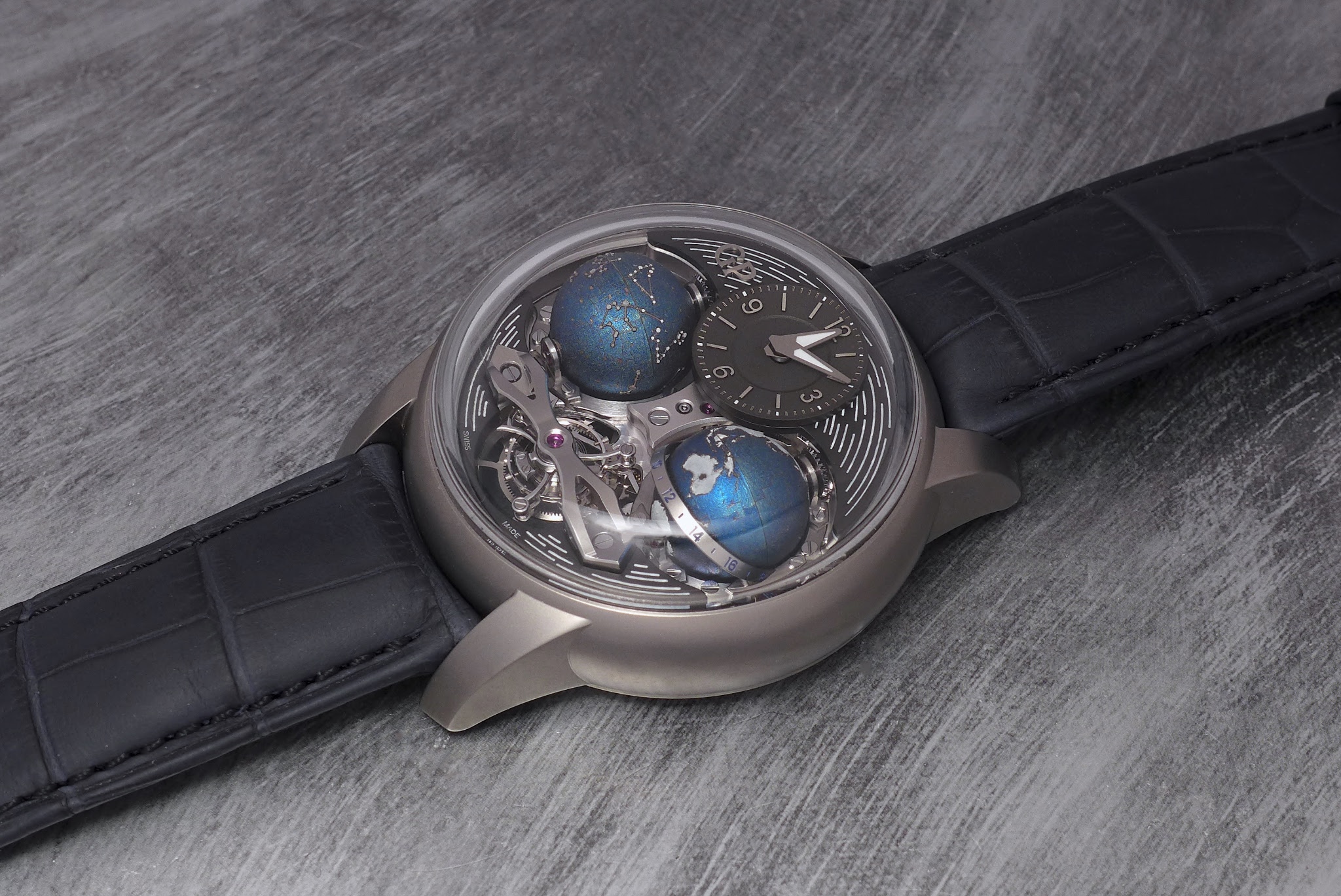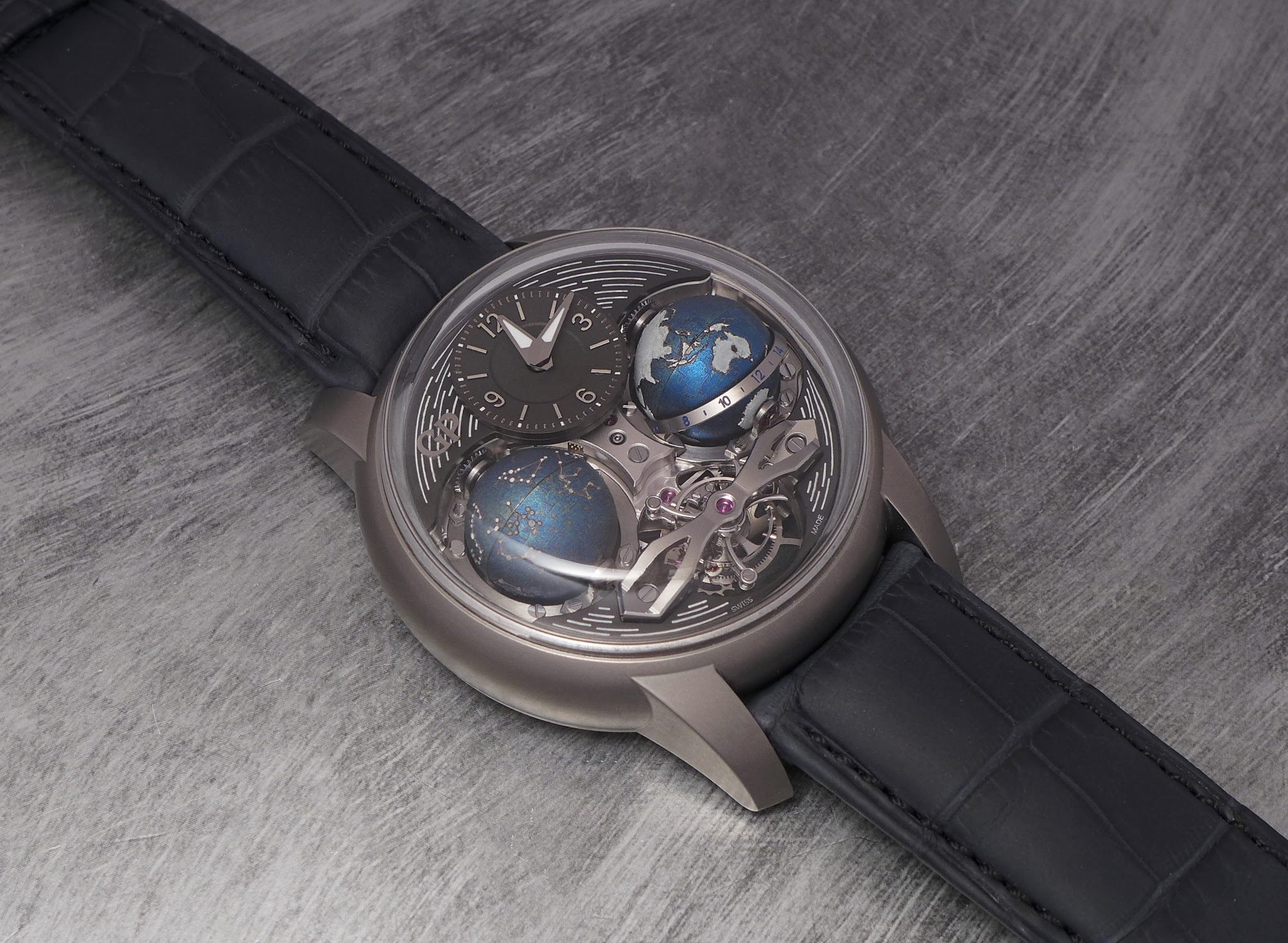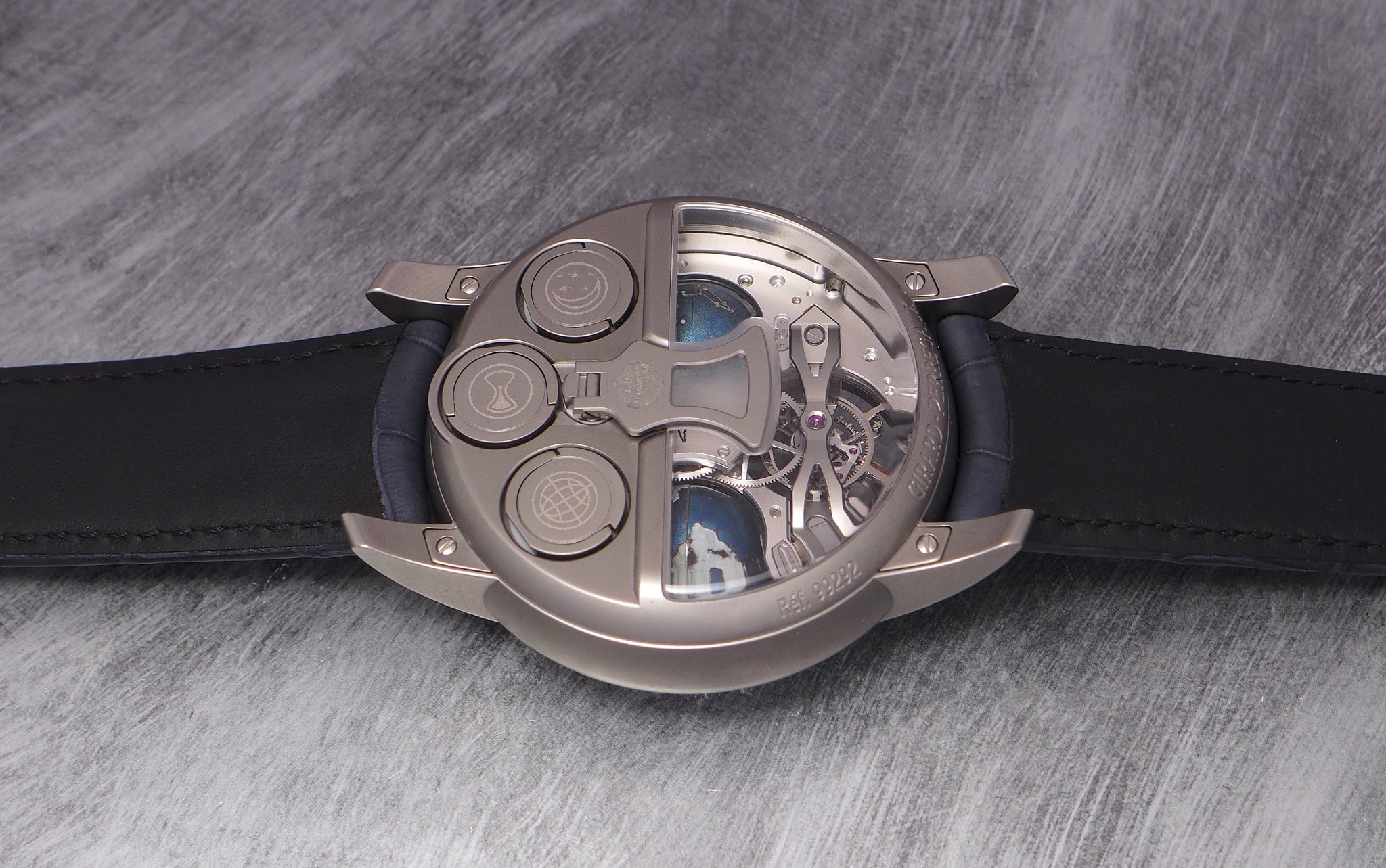 Here, each of these three pieces receives a special dial and globes. The case is in the same metal as the original one, with a tad smaller and " thinner " proportions, though ( 47 mm / 22, 20 mm ). It is water resistant to 30 meters. The globes are decorated with a golden hand micro painting. ( White Gold hand micro painting for the Spectrolite ).
Let's see each of them, now:
1/ The Cosmos Black Aventurine Dial / Terrestrial and Celestial Globes.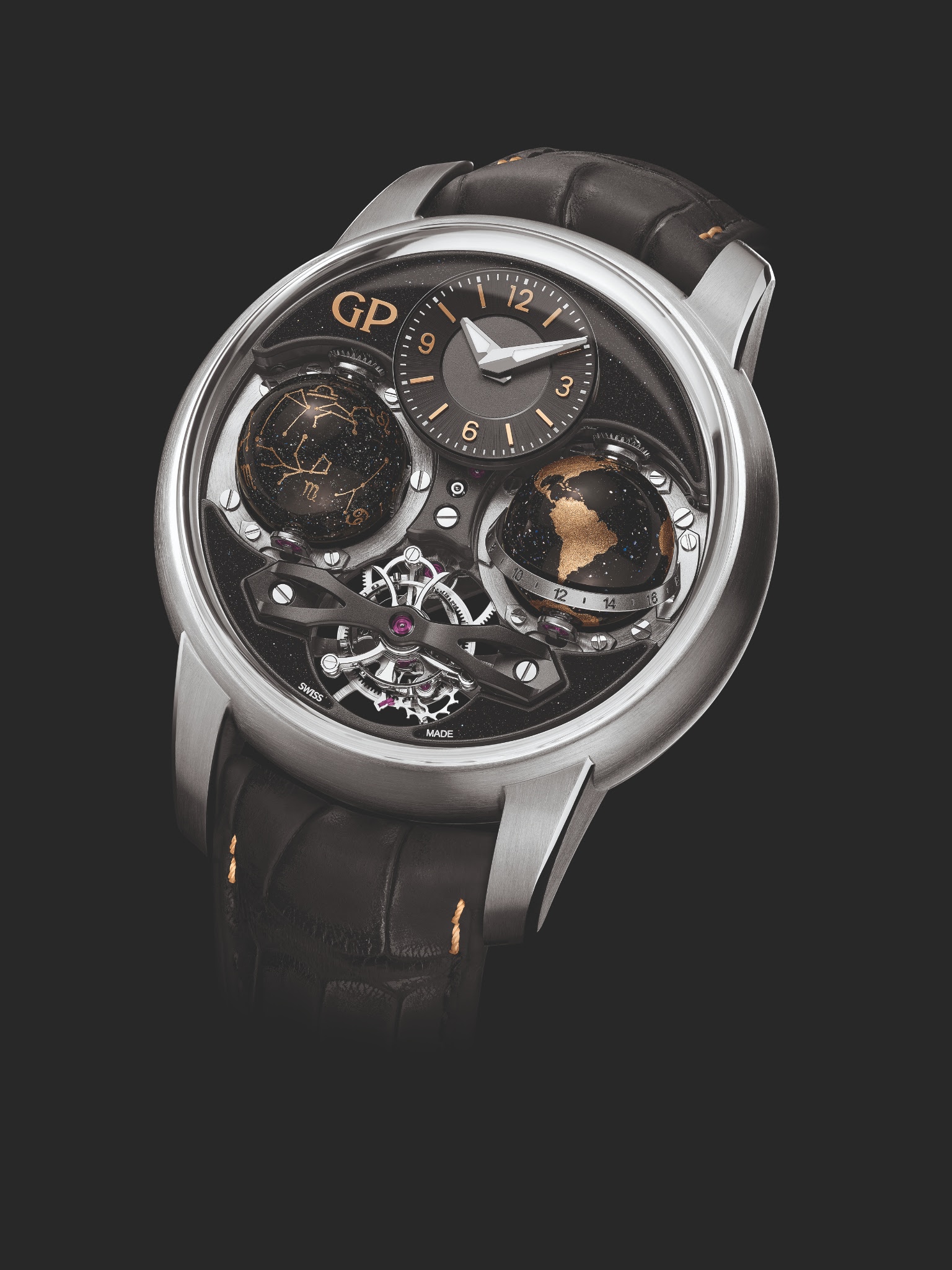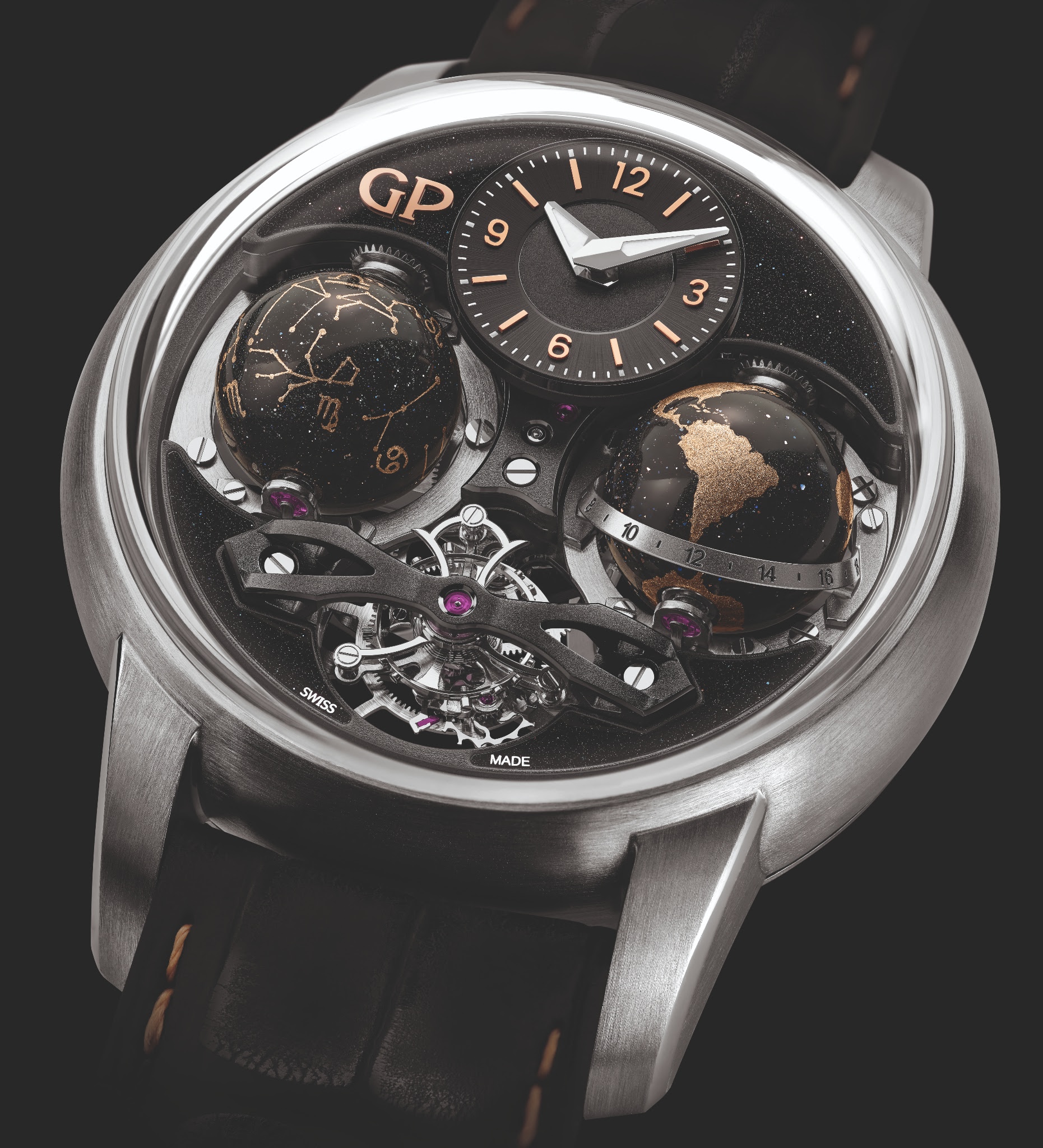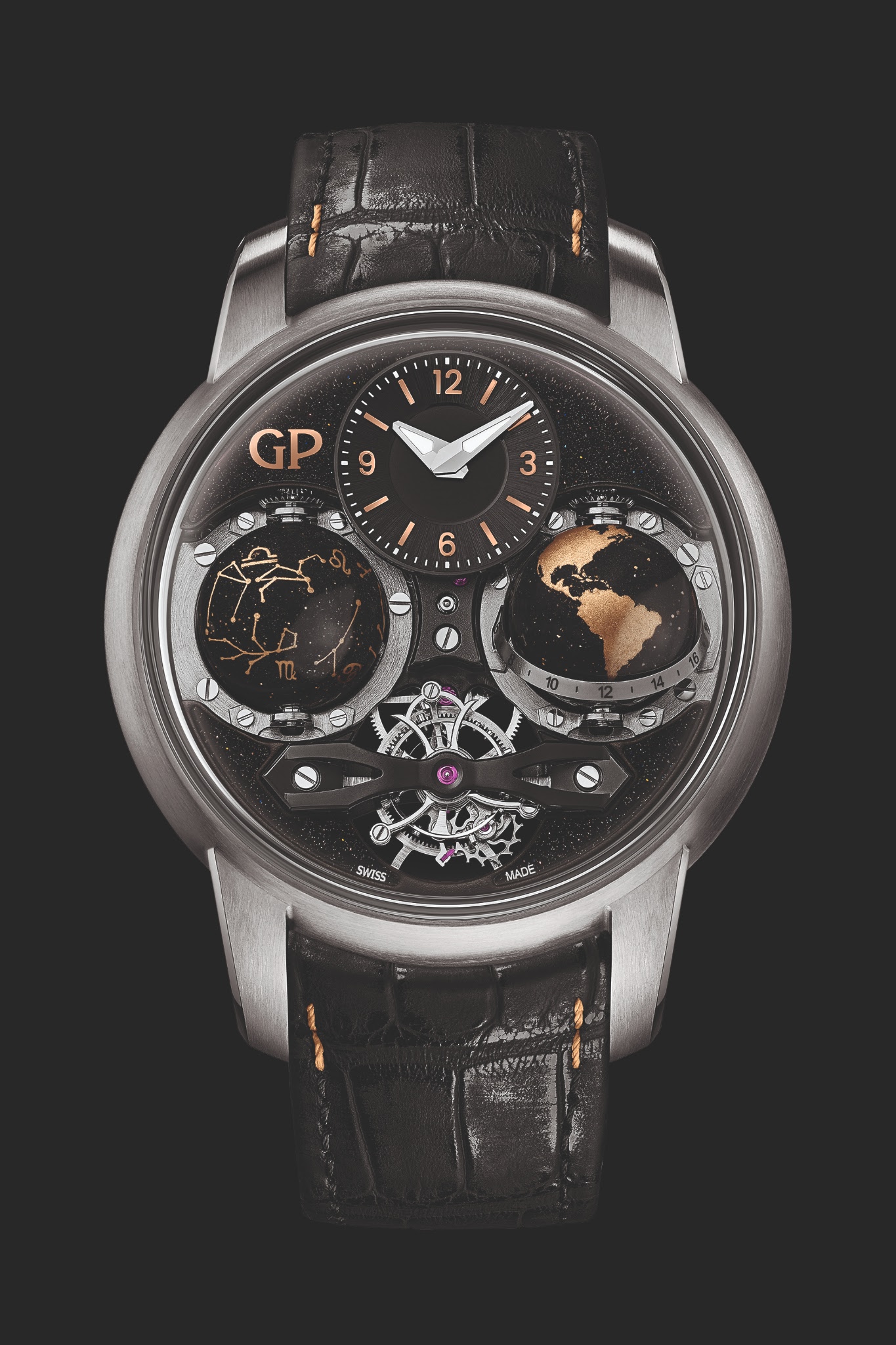 2/ The Cosmos Obsidian Dial / Onyx Globes.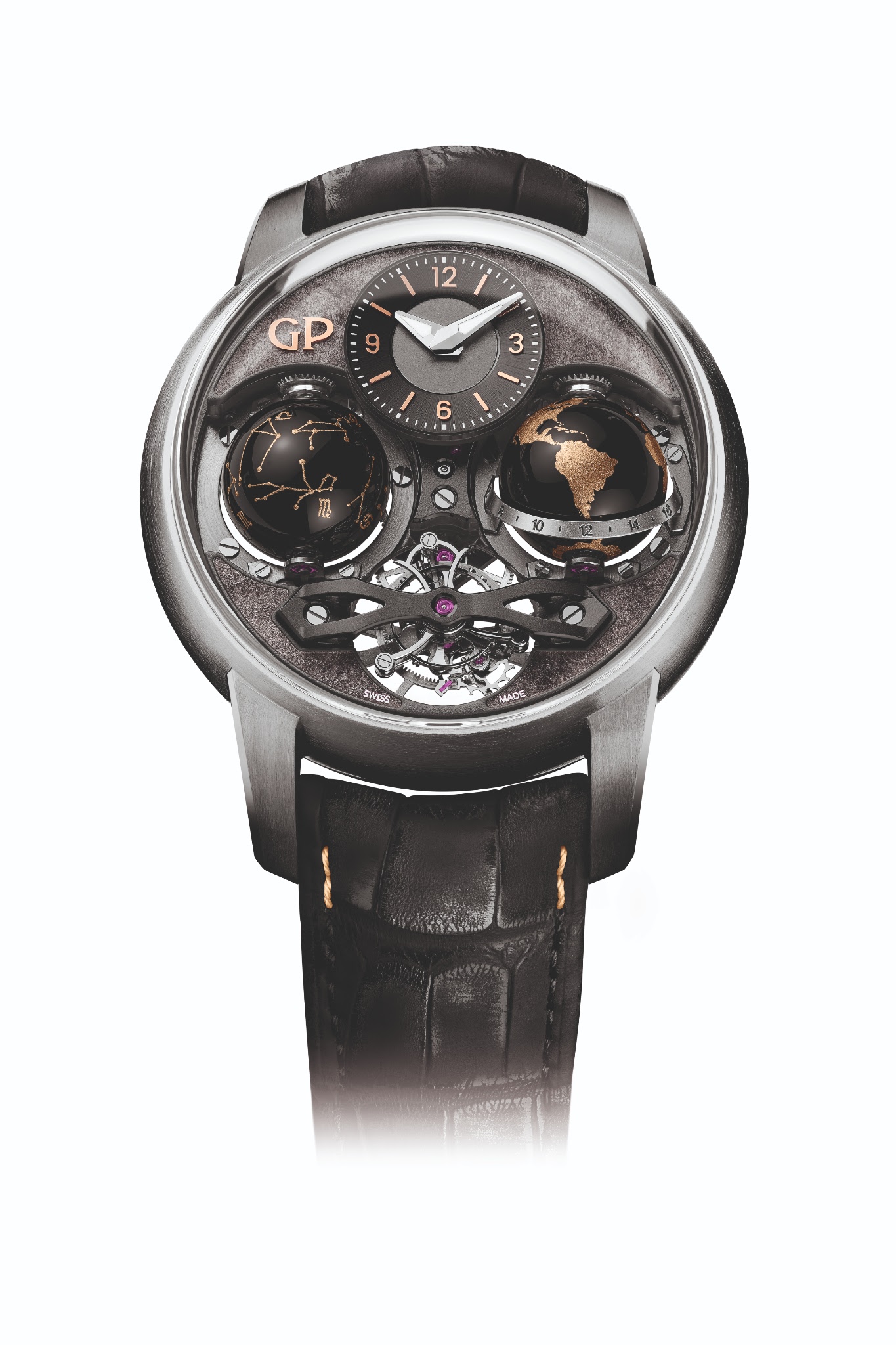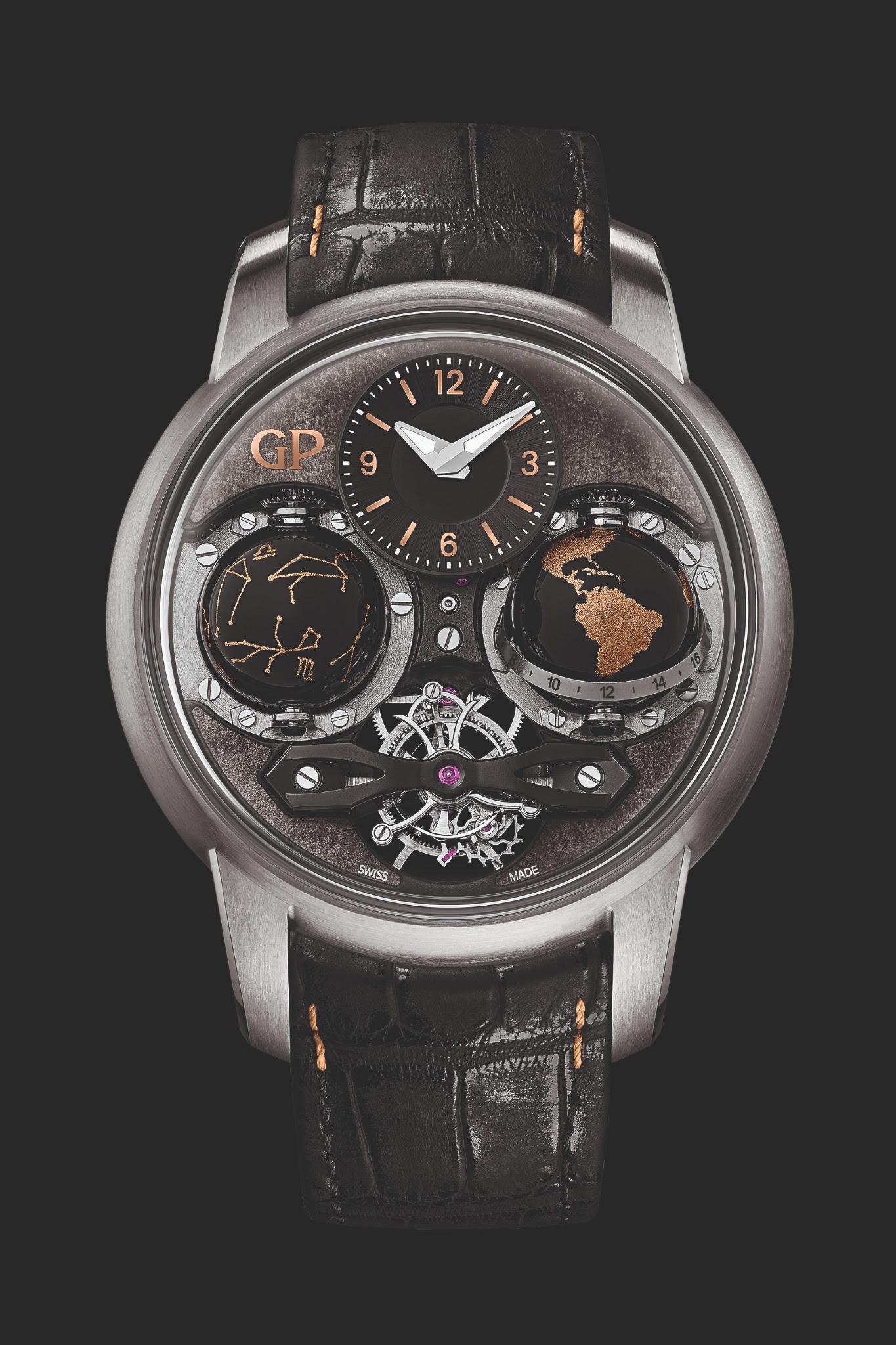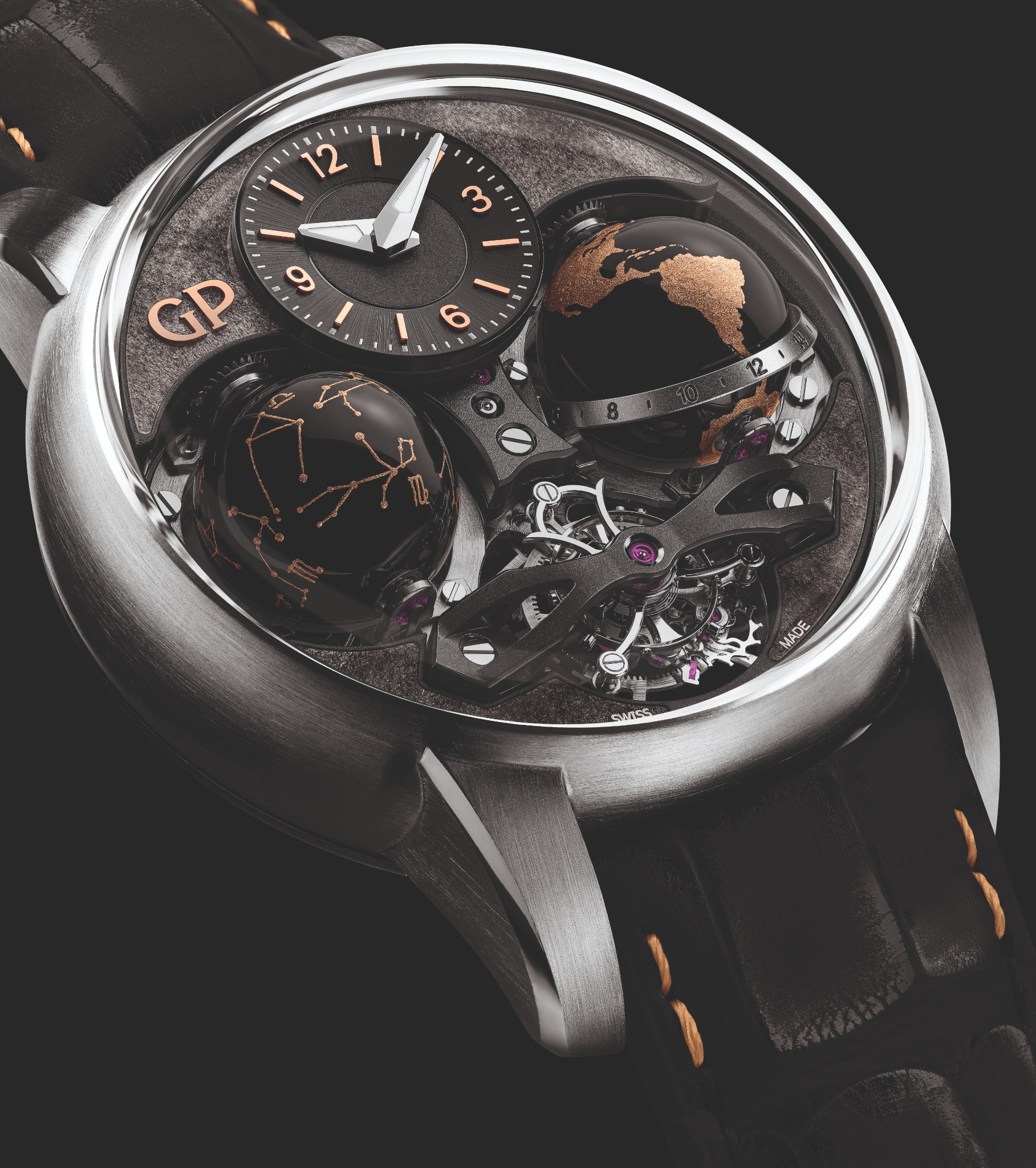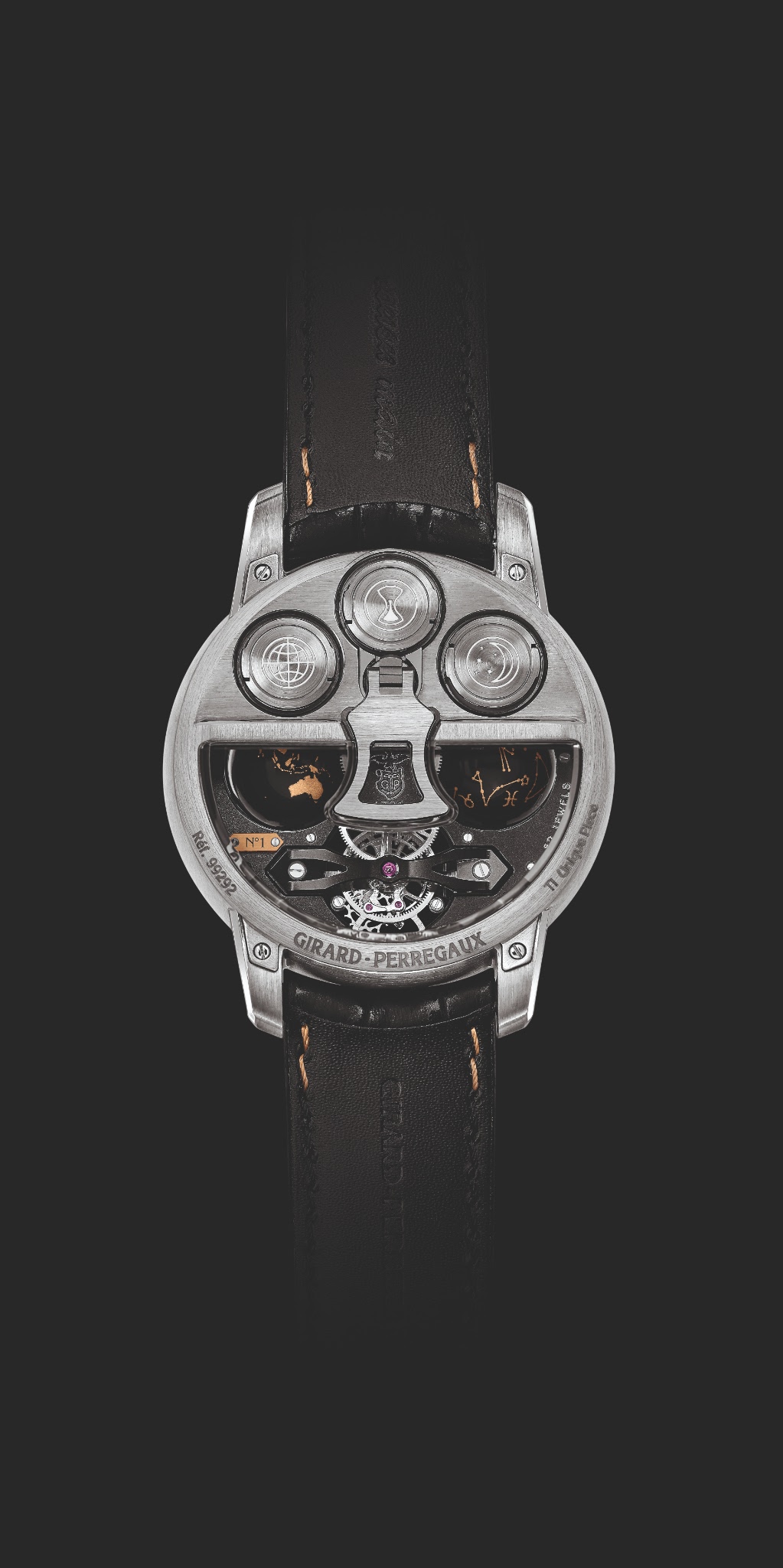 3/ The Cosmos Spectrolite Dial / Black Aventurine Globes.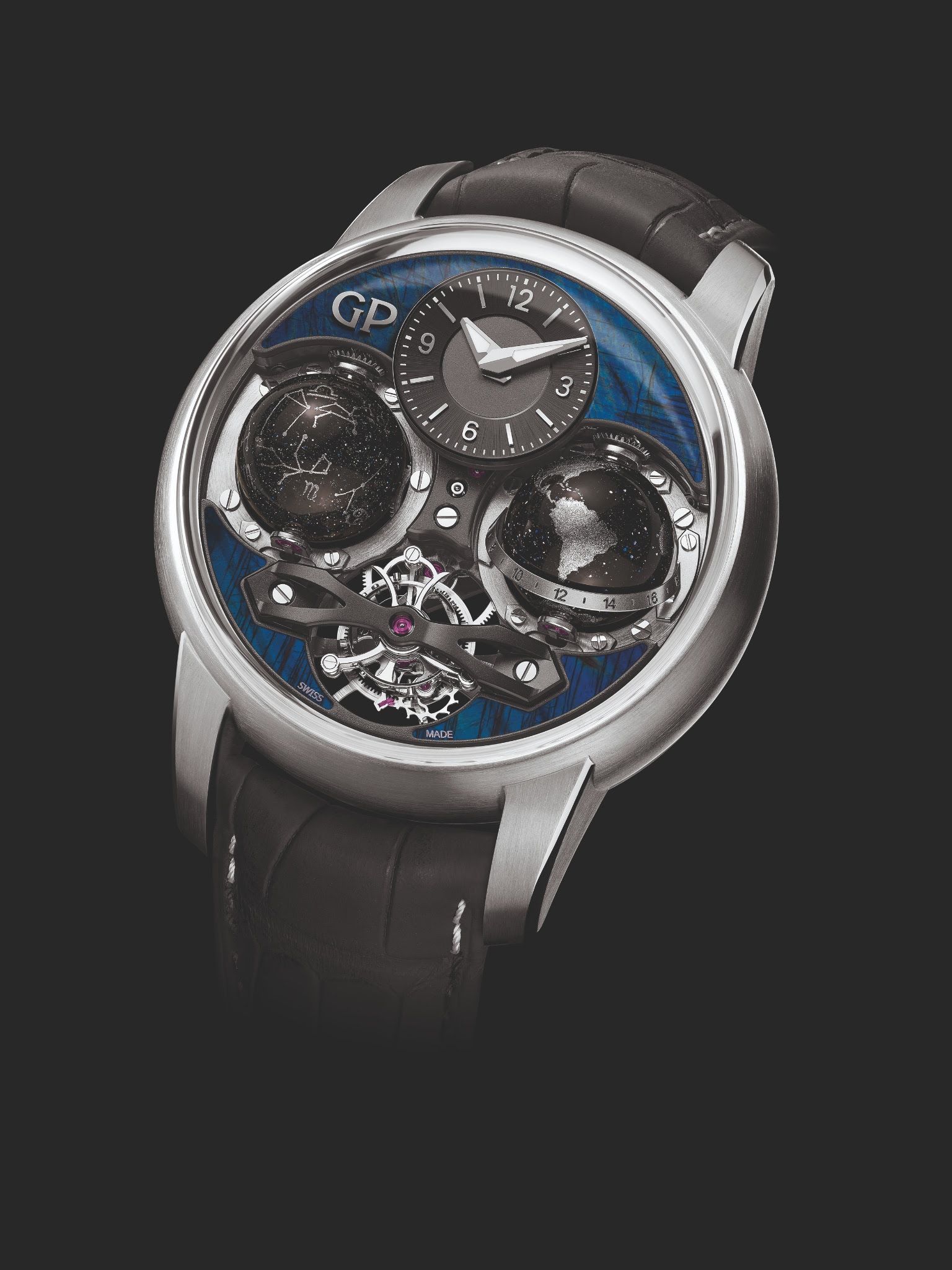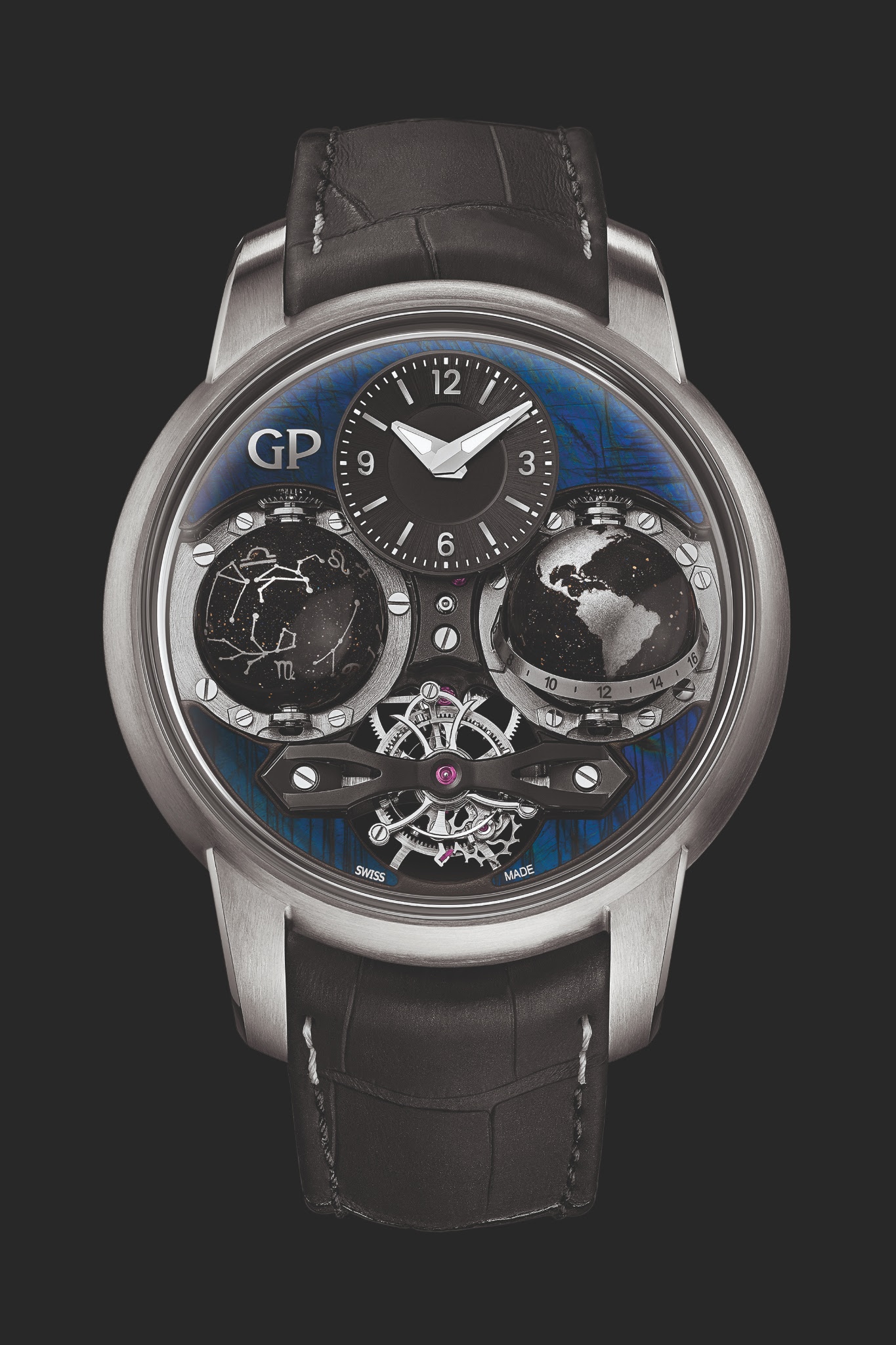 The Spectrolite is considered by some as a shamanic stone, whose major asset is to move the evil eye away. For the Native Americans, it represents the light of the heavens. It most of all has a fascinating chromatic appeal.
Which one is your favorite? For me, the first one, I find that the Black Aventurine dial and globes are just sublime.
Three issues, though: The proportions, which make this watch hard to wear. The fact that each of them is a piece unique. And... The price: 365, 000 Euros... Each / Ouch.
What do you think?
Best,
Nicolas