The Porsche Design by IWC Ocean 2000
By Su JiaXian

In 1978, amidst the quartz crisis, IWC and Porsche Design began a collaboration that would last twenty years and spawn many ground breaking timepieces. One of them was the world's first wristwatch with titanium case and bracelet, the ref. 3700 automatic chronograph. The collaboration was a commercial success and helped saved IWC amidst the quartz crisis; according to Michael Friedberg, moderator of the official IWC forum, "Anecdotal reports claim that, back in the early 1980s, [the ref. 3700] annually sold more units than all other mechanical chronographs by all other Swiss companies combined."
That very success eventually proved to be its undoing. Porsche Design by IWC had become more prominent than IWC itself. "[Porsche Design by IWC was] overshadowing the [IWC brand] and had reached a dangerous proportion," noted Georges Kern, CEO of IWC, in a 2002 interview. As a result, IWC's association with Porsche Design ended in 1997 and Porsche Design watches are today made by Eterna. That being said, the legacy of the collaboration with Porsche Design still remains with IWC, for example in the superb titanium cases made in-house at Schaffhausen which are some of the best available today.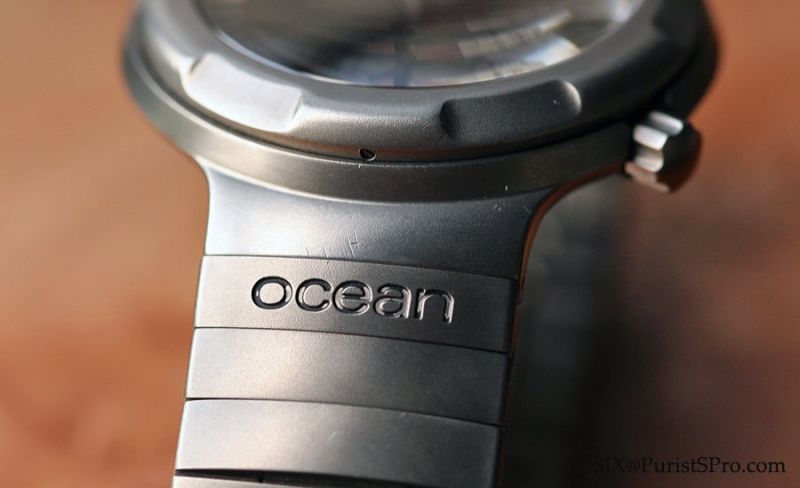 One of the greatest achievements of the Porsche Design-IWC partnership was the Ocean 2000, which made its official debut was at the 1983 Basel fair as the Reference 3500. This first model had the text "International Watch Co." and "Schaffhausen" spelt out in italics on the dial, later models of the Ocean 2000 had the much less charming "IWC" acronym instead.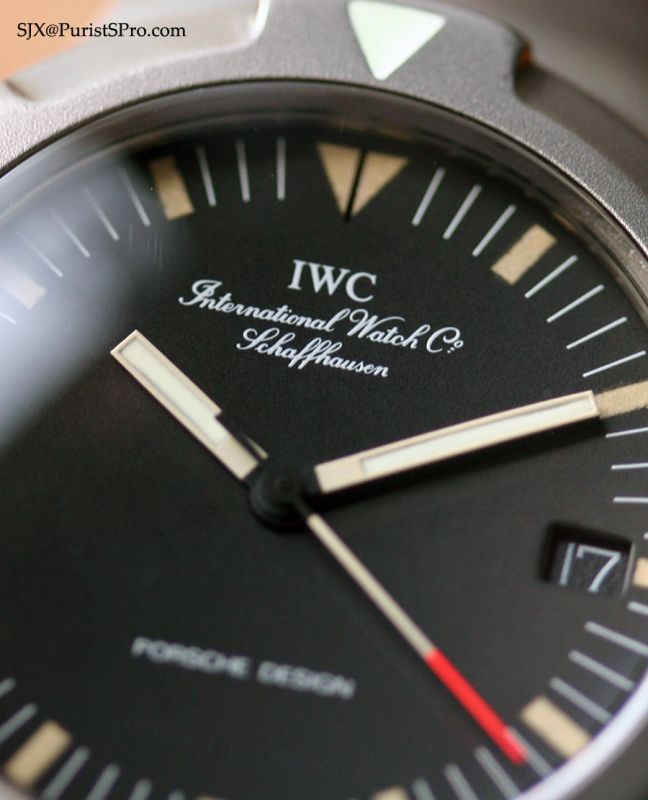 However, the watch was available earlier than 1983, according to a Porsche Design press release announcing the Ocean 2000 which is dated 1981. These early Ocean 2000 watches were labelled "Porsche Design" only and sold through the brand's own retail stores. Interestingly, that press release states that the Ocean 2000 is rated to 50 bar or 500m, as opposed to 2000m from which the watch derives its name. Perhaps the copywriter confused the Ocean 2000 and the smaller, 34mm Ocean 500 which was rated to 500m.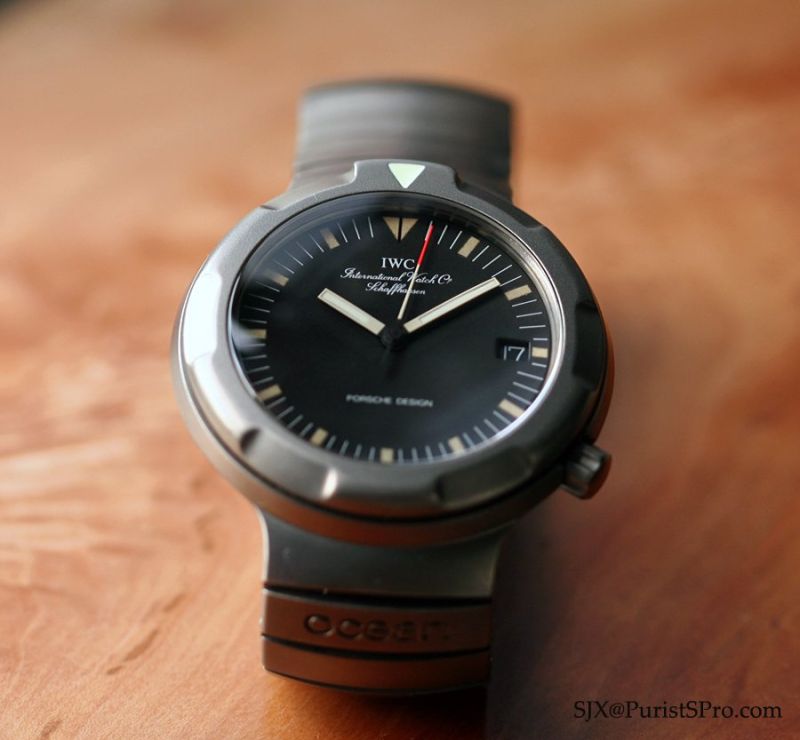 According to that 1981 press release, the Ocean 2000 was designed and developed by Ferdinand Alexander Porsche for the West German navy. This contract resulted in the famed Ocean 2000 BUND timepieces, which have since become some of the most sought after military watches. Military issue Ocean 2000 watches can be distinguished by their flat sapphire crystal, orange minute hand and black anodised bezel. Ocean 2000 BUND watches were sold to the navy with nylon bands, which were also available for civilian watches as an optional accessory.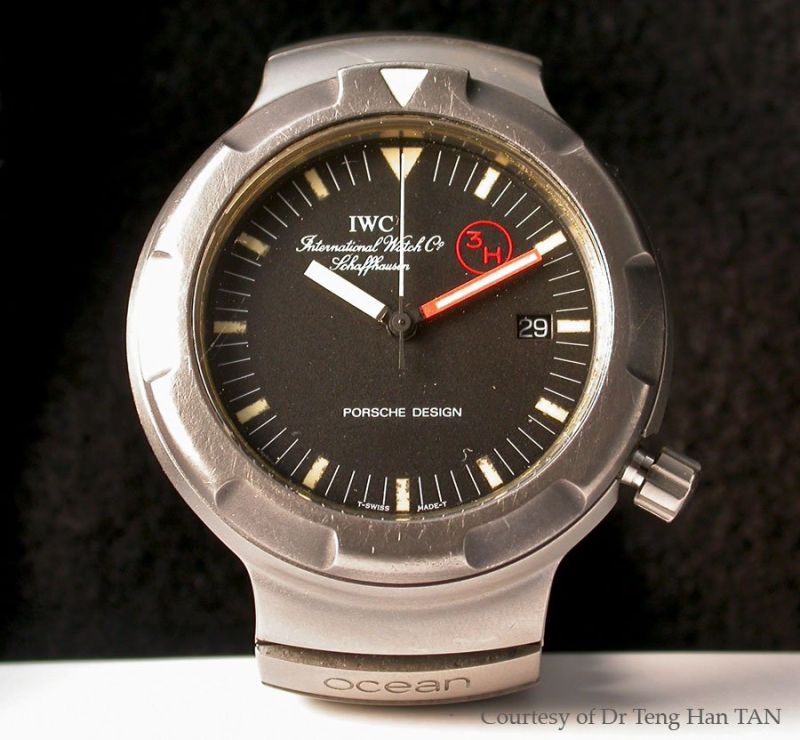 Ocean 2000 BUND quartz
Photo: Dr Teng Han TAN
Three basic versions of the Ocean 2000 BUND were made - although there are several variants within each category - two were mechanical while the other was quartz. One of the mechanical BUND watches was a mine-clearance diver's wristwatch, containing an ETA 2892 movement that had been modified to be antimagnetic. The changes included swapping of all the steel components for non-magnetic material, including a beryllium balance.
Caseback of Ocean 2000 BUND quartz
Photo: Dr Teng Han TAN
The Ocean 2000 represents a significant technical achievement for the era. Rated to 2000m, it far exceeded the depth rating of the best diver's watches then, the Rolex Sea-Dweller at 1220m and the Seiko 600m "shrouded" diver's watch. In fact, the Ocean 2000 apparently comfortably passed a pressure test of 3200m. Its depth rating is achieved by its compact, pebble-like case and an extra-thick, domed sapphire crystal held in place by a special adhesive.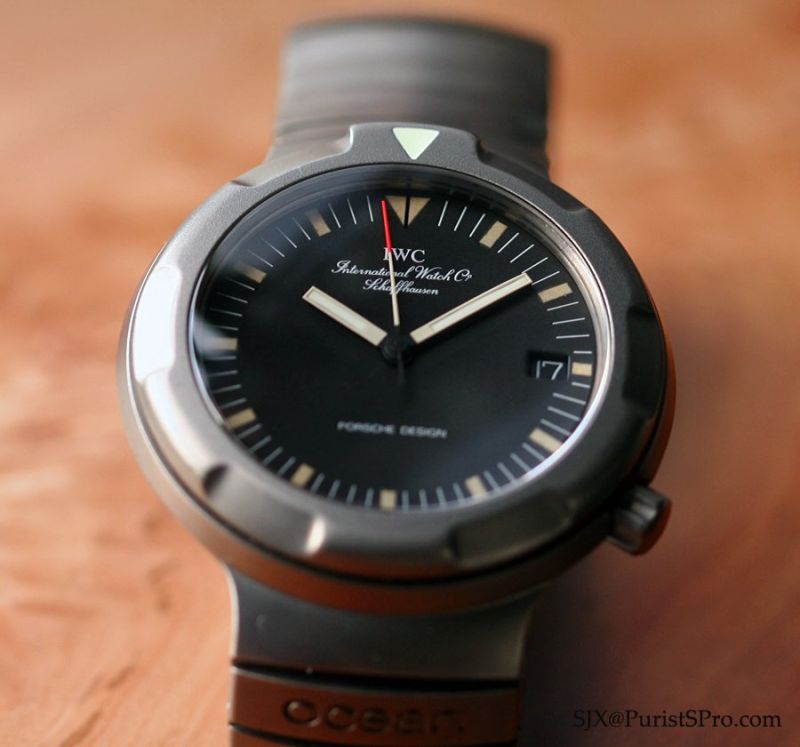 Measuring 42mm in diameter, it was very fashion forward for its time and one of the forerunners of the oversized diver's watches of today. At the same time, the watch is eminently functional with great attention to detail. Various particles often jam a watch bezel after a dive, so the Ocean 2000 bezel was designed for easy removal with a screwdriver, enabling the owner to clean it himself, something not possible with most dive watches. The bezel also features a locking mechanism that requires the bezel to be pressed downwards to be rotated.
The greatest weakness of the Ocean 2000 is its bracelet, which went through three redesigns, resulting in four different bracelet styles. According to a post on the official IWC forum by Christian Niemann of IWC, the second generation bracelet had a tendency to come apart while the third was prone to having the friction tubes inside the links wear out leaving the bracelet links loose. Fortunately, IWC solved all these issues with the latest bracelet design and the company keeps stock of replacement bracelets and cases (cases need to be changed to fit the new bracelet) for all Ocean 2000 owners.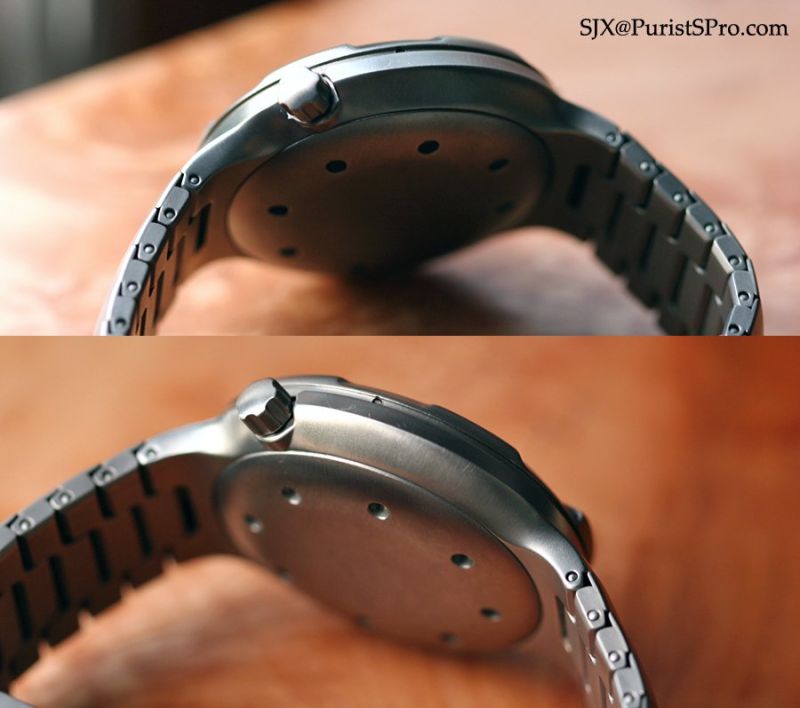 The Ocean 2000 is a reminder that a diver's watch can be functional yet beautiful. Form can follow function. The watch is sleek, slim and immensely comfortable on the wrist, like a pebble crafted from titanium. Contemporary watch designers seem to believe a diver's watch must look like a diving bell. Thank goodness for the Ocean 2000.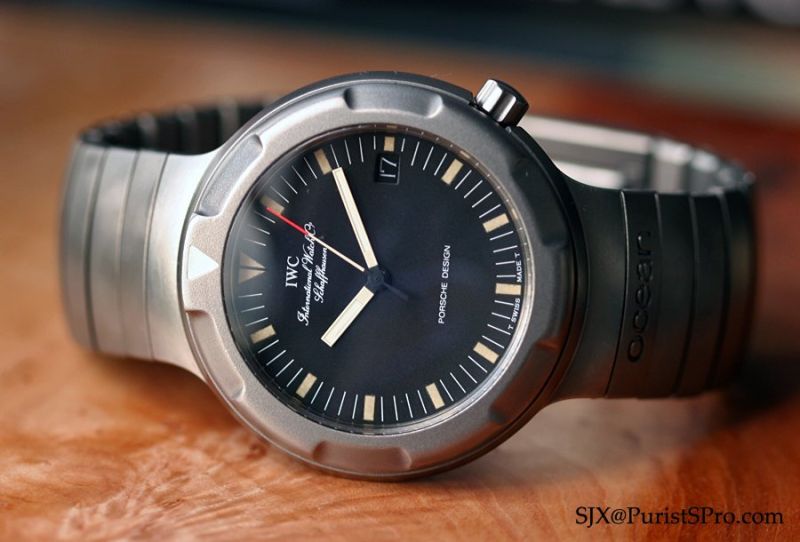 References:
Friedberg, Michael (2007). Our Love Affair with Chronographs. IWC Forum. Retrieved from http://www.iwcforum.com/Articles/2007/Chronographs.html.
Friedberg, Michael (2004). Ascending to New Depths: A History of IWC's Diving Watches. IWC Forum. Retrieved from http://www.iwcforum.com/Articles/2004/HistoryText.html.
Ng, Tjeng Jaw (2003). ThePuristS Interview Georges Kern, Chief Executive Officer of International Watch Co - IWC. ThePuristS.com . Retrieved from http://www.tp178.com/tjn/iwc/gk/gk%5B1%5D.html.
Perez, Carlos (2002). Titans of the Deep. TimeZone.com . Retrieved from http://www.timezone.com/library/cjrml/cjrml631728333430937500.
Friedberg, Michael (2001). IWC's Porsche Design Ocean Bund. IWC Forum. Retrieved from http://www.iwcforum.com/Articles/OceanBund/text.html.
Knirim, Konrad (2002). Bundeswehr: IWC Ocean BUND (addition to the book). Military Timepieces 150 Years Watches and Clocks of German Forces. Retrieved from http://www.knirim.de/xiwcocean.pdf.
This message has been edited by SJX on 2008-05-01 19:40:34
This message has been edited by MTF on 2008-05-04 19:40:34