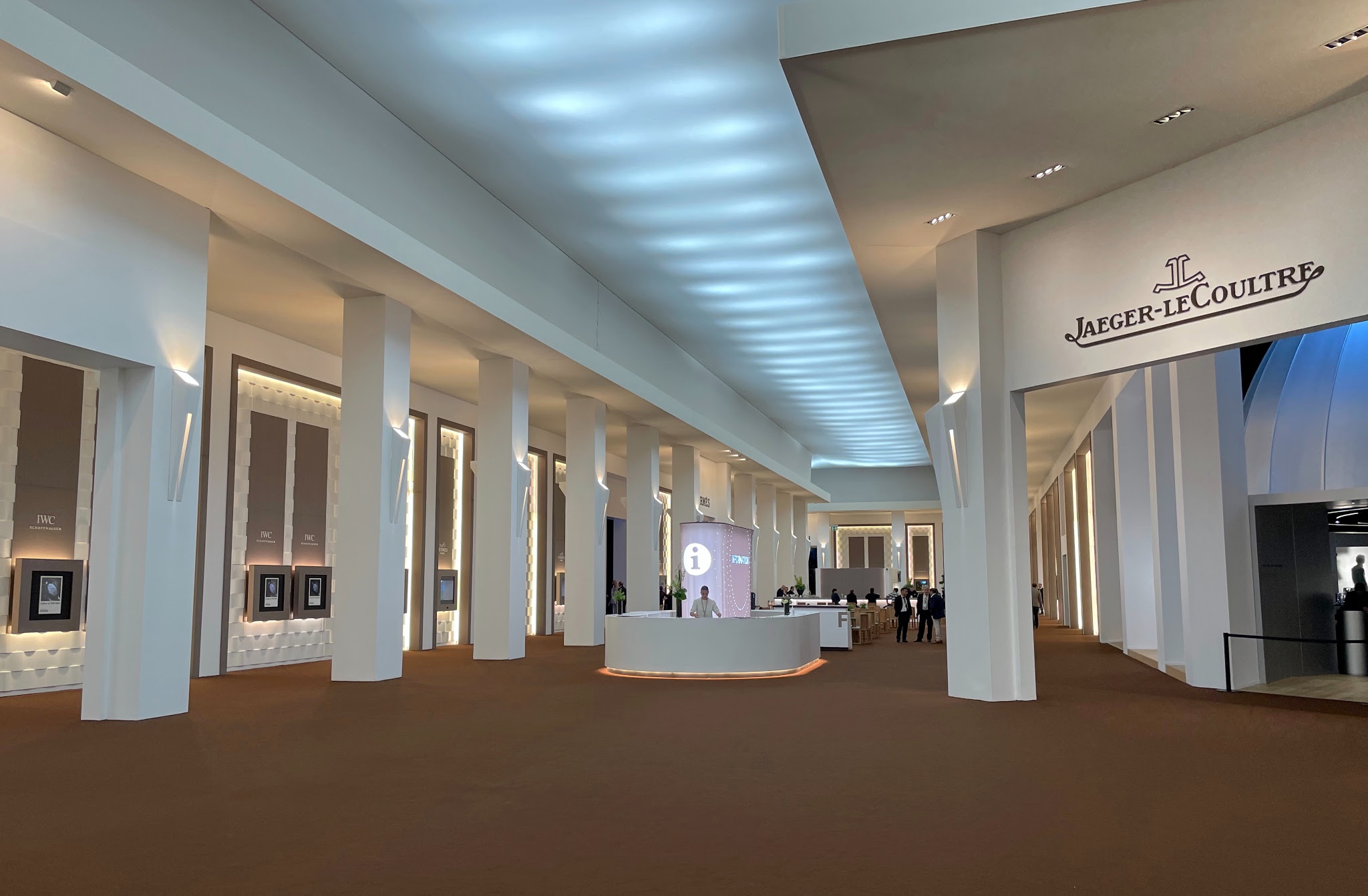 Please allow me to mention two things, as an introduction:
I have attended all the SIHH editions since 2005, with the exception of 2020 and 2021 for some well known reasons. Since 2005, I have seen exceptional " cuvées " and watches, and some I would describe as " transitional " or " consolidation " . So, my feelings are very personal and take into account my own experience, which is very subjective. That is a mandatory pinch of salt to be mentioned.
This year Watches and Wonders edition is quite special for some reasons: First, it comes back after an absence of three years, in a physical way, as 2020 and 2021 were virtual / digital.Then, it has seen the presence of new incomers, such as Tudor, Rolex, Patek, Zenith among others. And, last but not least, because the Covid thing is not totally solved, the public was limited. I don't have the figures, but it was very palpable. So it was quite thrilling for me ( and I know I was not the only one to feel so ) to be able to attend, physically, this event, and to meet people I didn't see for such a long time, friends from brands, old friends, and new relations.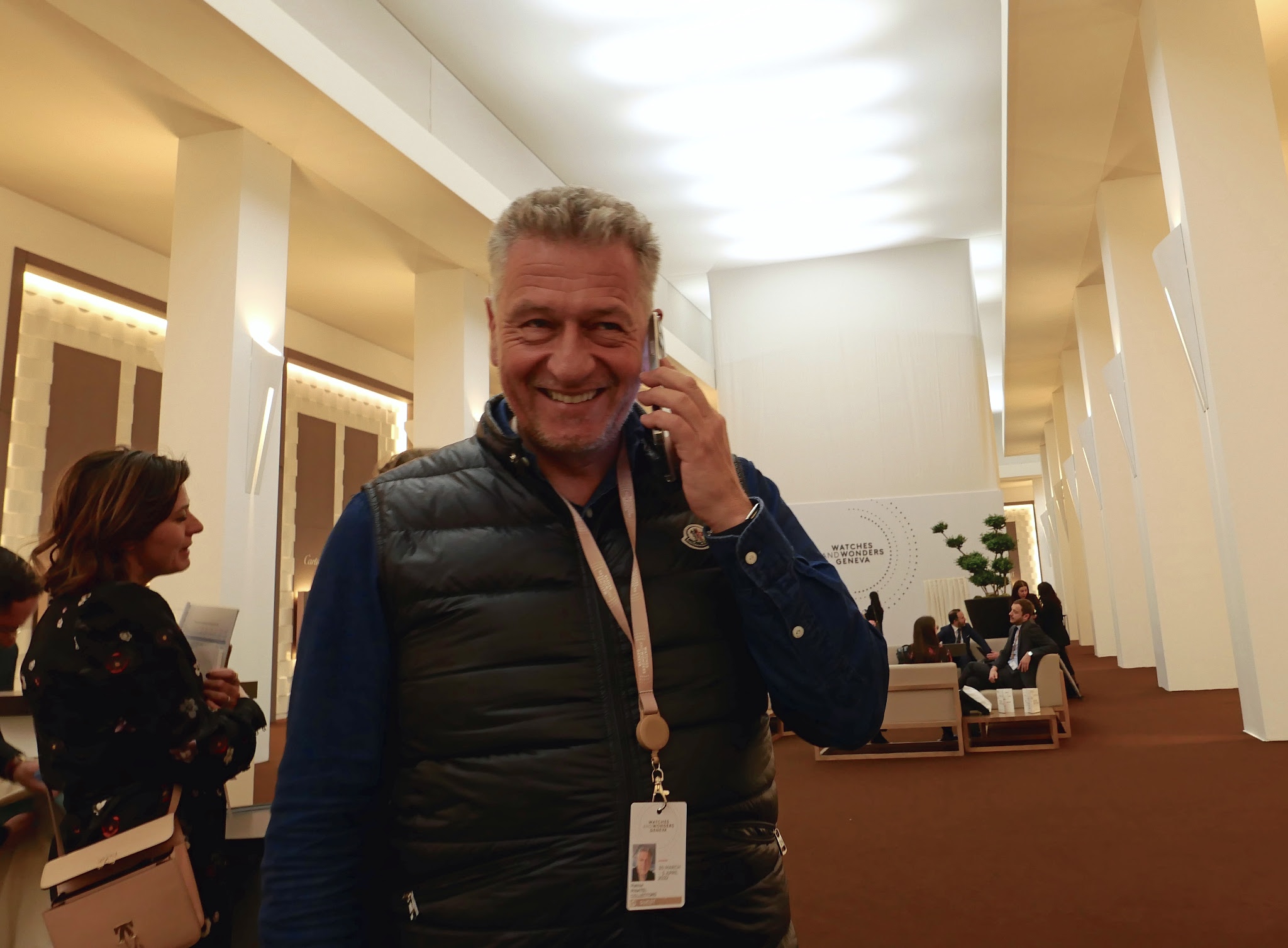 That being said, what to think about this 2022 Watches and Wonders Edition?
Among the plethora of watches I could see, a few of them caught my attention, fewer caught my heart.
I visited almost all the booths, saw all the window displays, then made my selection and managed to take appointments for some photo sessions on the watches which piqued my interest. Most of the brands played the game, except the usual suspects, Tudor, Rolex, and... Patek. It seems that even the appointments are for the next generation with these brands...
1/ The watches which caught my attention:
As a World Time fan, I couldn't miss the
new Patek 5230P and 5231G.
5230P:
The 5231G:
I could see both in real life, I mean through their window display, and I will just say that I am not totally convinced. Ok, the enamel is very nice, but the case gives me mixed feelings. Same for the long awaited 5230P, but this last one left me perplexed: Why oh why did Patek decide to give up the classic guilloché of this reference for the guilloché of the 5110? The chromatic combination between the case and the blue dial is superb, though. But it is not enough for me to trade my beloved 5110 for this one.
At Rolex, I noticed the

left handed GMT-MASTER Green / Black bezel

. The date and the crown emigrated at 9 o'clock.
As much as I love the GMT-MASTER, this one cannot be seen as the first and only one GMT-MASTER. It intrigued me, I like its provocative concept, I find it even daring from Rolex, but it is not a total coup de coeur.
Cartier pleased me a lot this year. One of their watches is in my " Coup de Coeur " section, but another one fascinated me a lot, the
Masse Mystérieuse
. The name is well chosen, the concept too. A movement in the rotor!
Now, this watch requires a nice and not hairy wrist, a good wallet ( 250, 000 Euros... ) and a lot of luck, as there are only 30 pieces made. The case is too big for my taste, with a diameter of 43, 5 mm and a height of 12, 64 mm, but I like what they did with this watch.
Parmigiani is one of these brands I always admired, and this year is no exception. For the first time, a brand developed a singular and original concept, a watch with a GMT Rattrapante!
The Tonda GMT Rattrapante
is one of these very good watches of this year, with perfect proportions ( 40 mm big, 10, 07 mm high ) not too expensive ( which is an exception, this year ) with a retail price of 26, 000 CHF for a steel watch, platinum knurled bezel, rose gold coaxial pusher and white gold pusher at 8 o' clock, a superb micro rotor movement with a high level of finishings, and the GMT Rattrapante concept ( the coaxial pusher is used as the GMT Rattrapante, while the pusher at 8 o' clock is dedicated to the second time zone hour hand. )
Two things I would have liked on this watch: A more daring dial, and a coaxial pusher more in chromatic harmony with the rest of the watch, though. Big respect, but not totally a coup de coeur...
Angelus celebrated the 80th anniversary of an icon, the Chronodato, this year, which is the
Chronodate
, now. A rejuvenation of the icon, with a 42, 5 mm case in titanium with an opaline or blue dial, or in rose gold. Good looking, daring, alas, the price is high, in my opinion. And why such a short limited edition ( 25 pieces )?
And last but not least, some Jaeger Lecoultre have to be mentioned, here. 4 of them, to be precise:
The Atmos Hybris Mechanica Cal 590
is breathtaking, but I might prefer the simplicity of the Atmos Infinite, which has the good taste to not be totally unaffordable, in comparison with the Hybris Mechanica.
The Atmos Hybris Mechanica:
In terms of Poetry, another watch pleased me a lot, the
Rendez-Vous Dazzling Star
, here in white gold, with its magic shooting star complication. Now, change the white gold case for a steel one, make it slightly bigger ( 38 or 39 mm instead of 36 mm ), remove all the diamonds, and it would be my big coup de coeur from this year.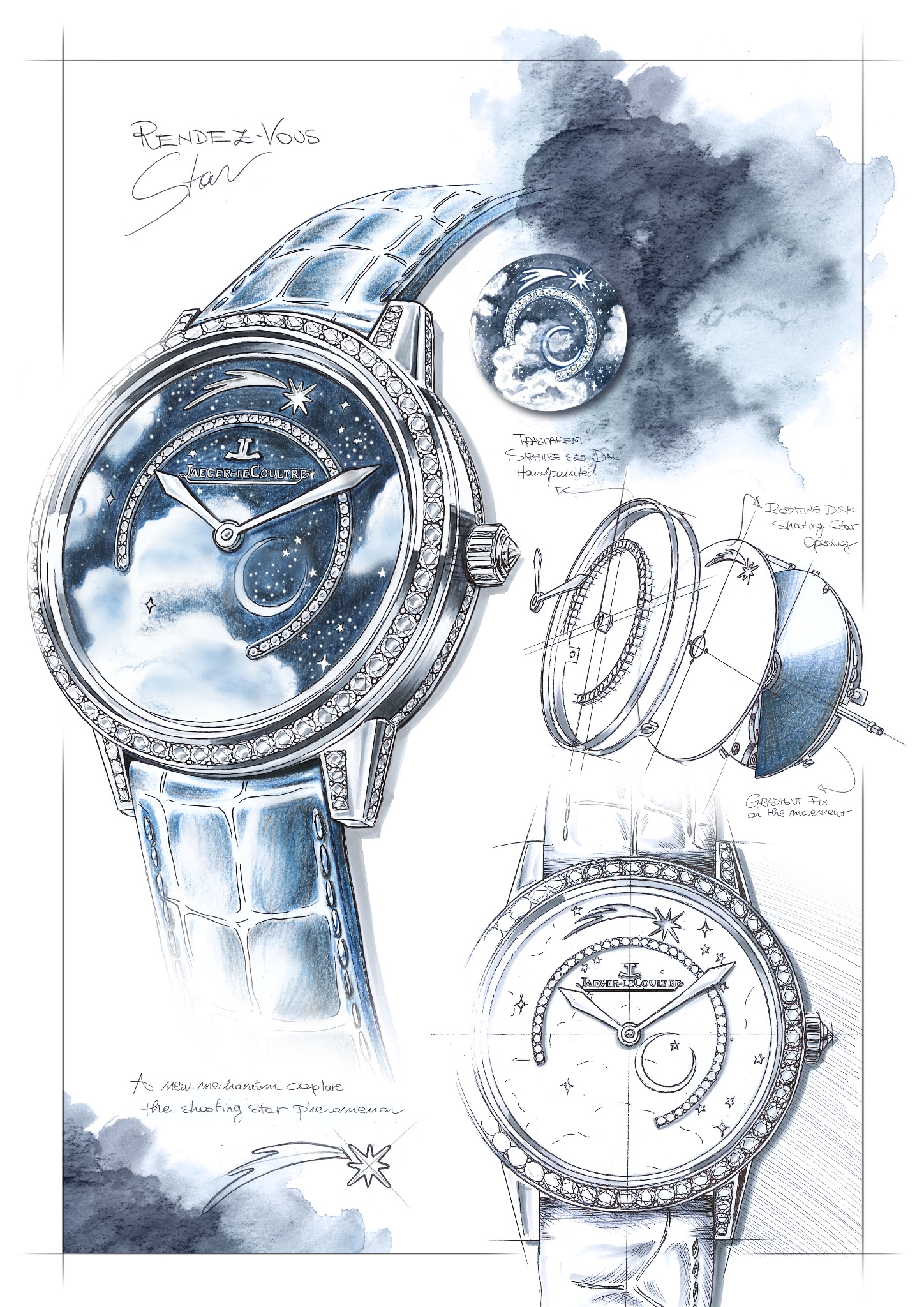 If Elegance is more your cup of tea, then the new
Master Control Calendar
is for you. I must admit that it pleased me a lot. The superb blue dial adds some cool factor to this very nice watch. But asking 1000 euros for a blue dial is something which escapes me. And why oh why just 800 pieces???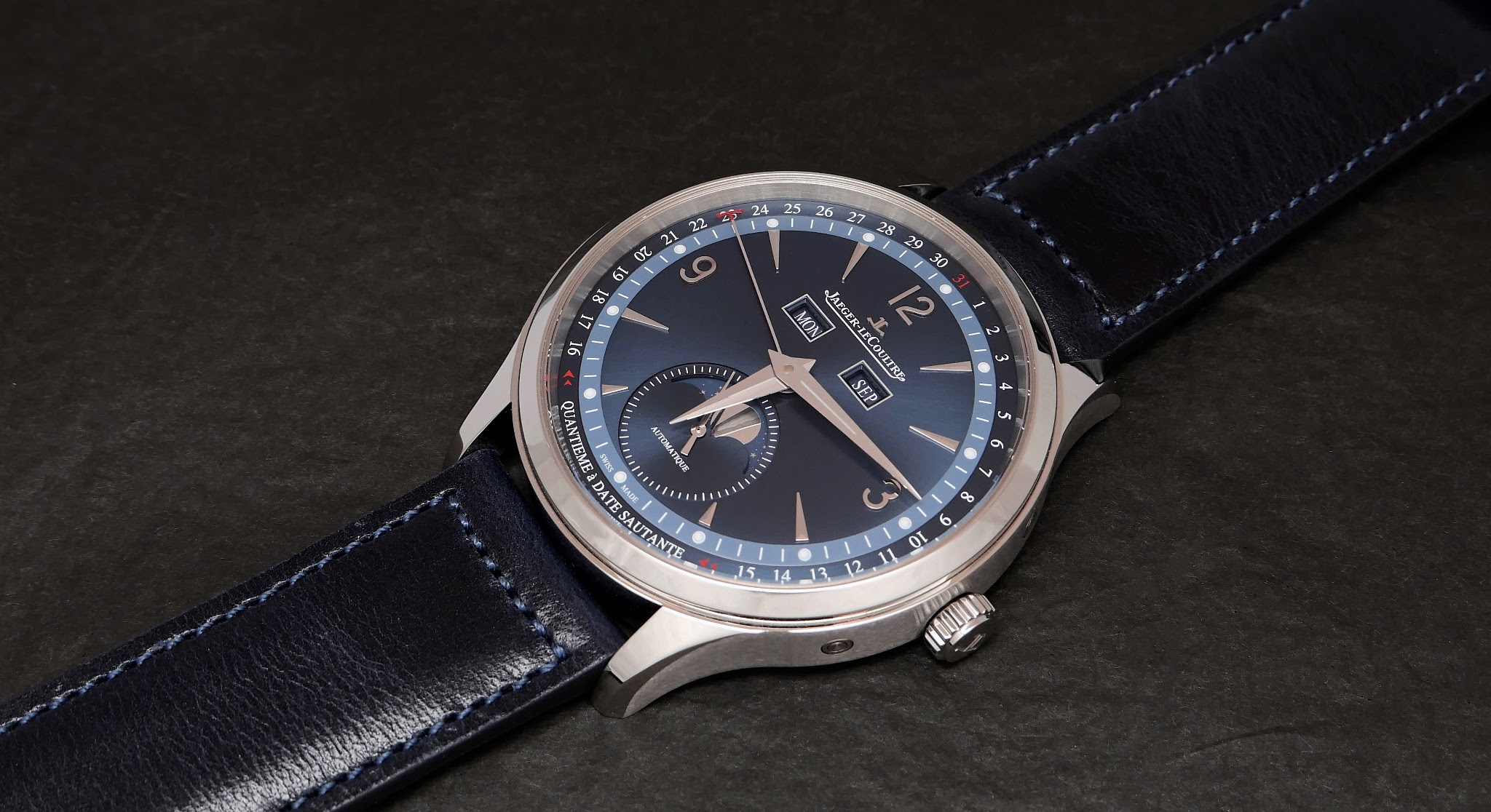 And my fourth is the
Polaris Perpetual Calendar
. In steel, for me. Why? Because I like the dial layout a lot, its legibility, and the combination of an elegant complication in a casual sporty case.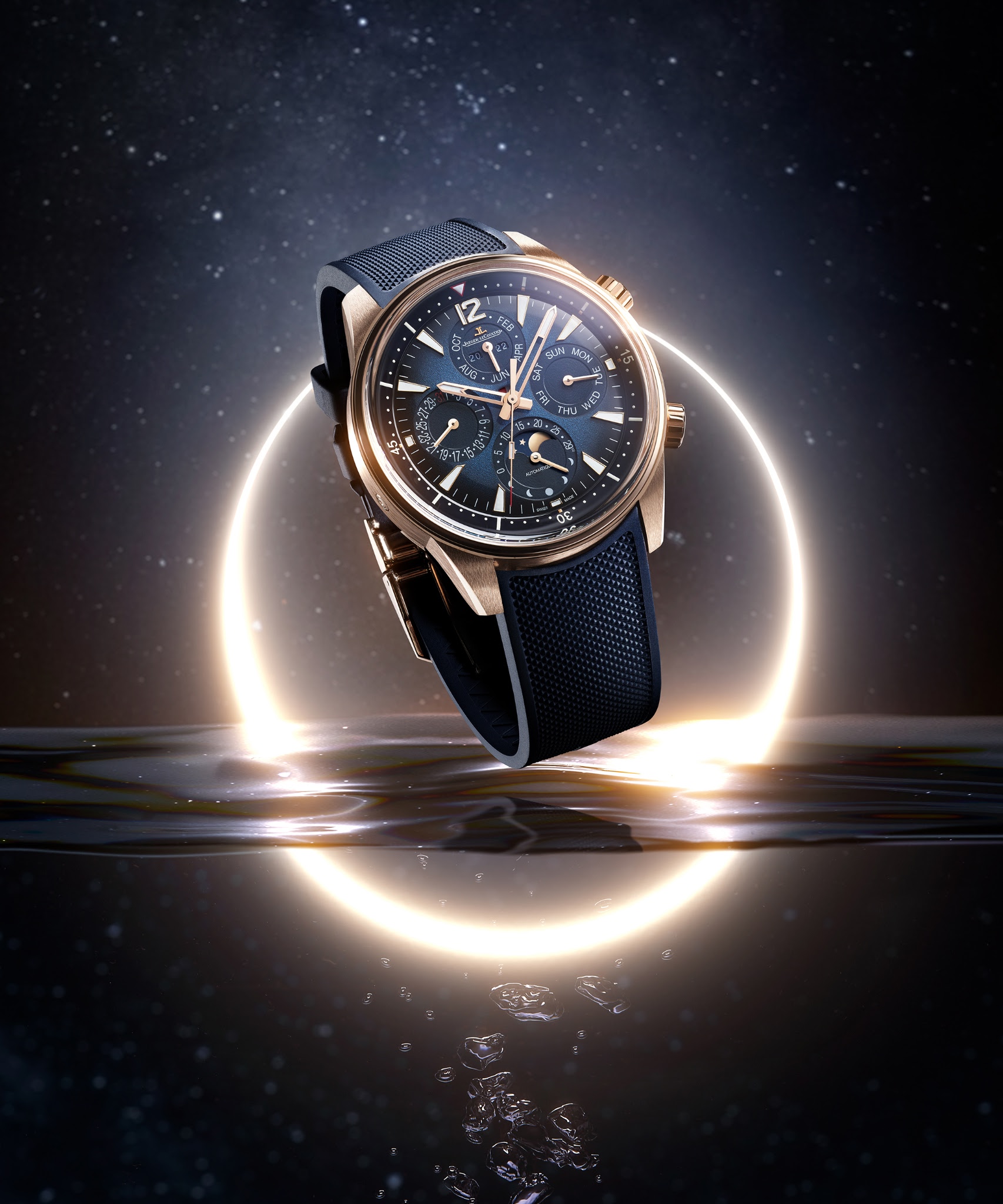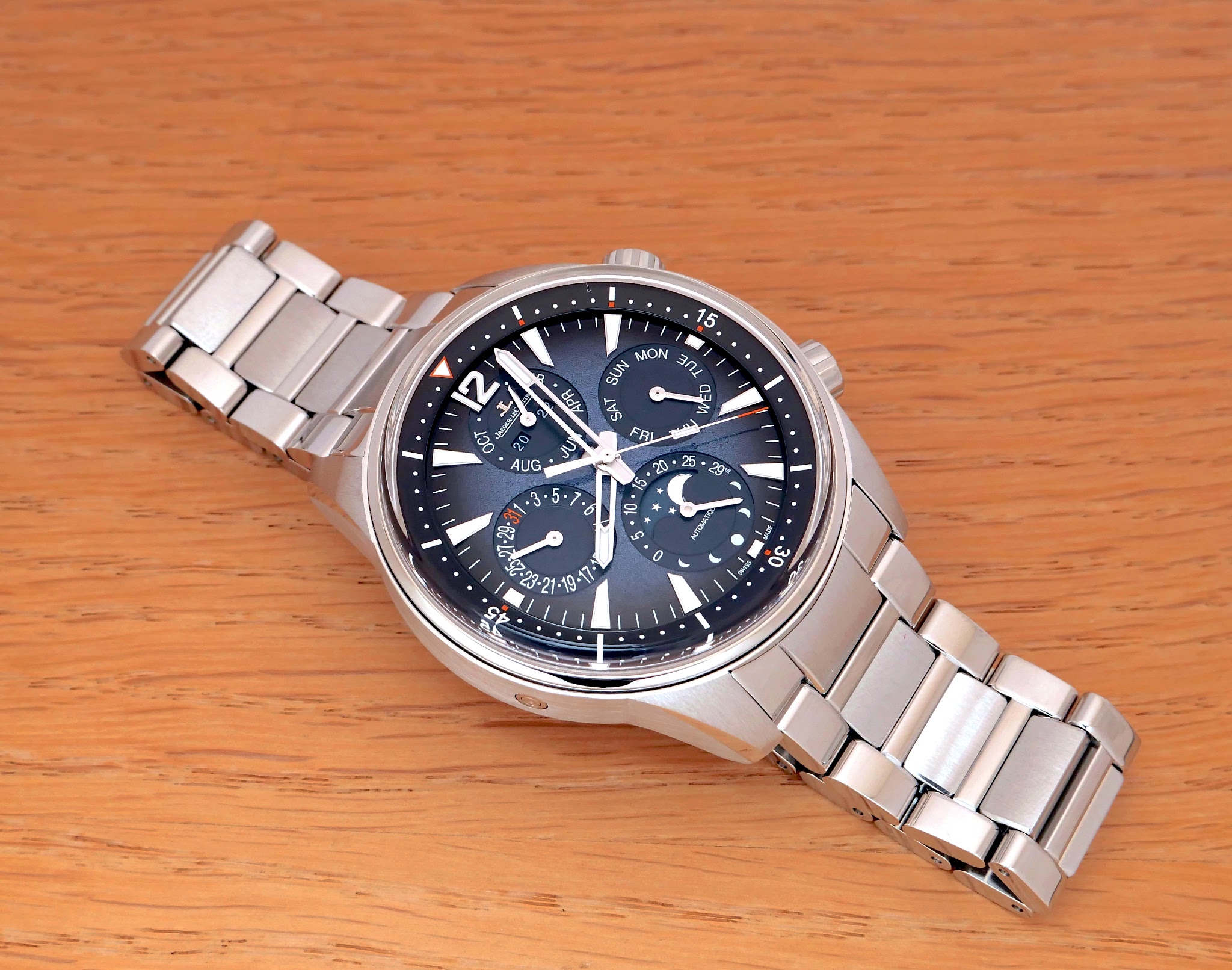 I like a lot when Jaeger Lecoultre goes off the beaten paths.
Almost a coup de coeur, I must say... If only it added the alarm!
2/ The watches which caught my heart:
Let's start with one of my very strong love affairs, this year,

the Cartier Privé Tank Chinoise Skeleton

. This watch is so impressive that I like it in platinum and also in yellow gold, even if the platinum version is more my taste. But both are incredibly beautiful, elegant, with a touch of modern Art. Only a few skeletons please me, this one is one of them, with its blue and red lacquer for the platinum, or red and black for the yellow gold.
Let's see the Parmigiani which seduced me, now. The
Tonda PF Skeleton
, in steel, with its steel case and platinum bezel. A refined, absolutely not baroque dial. Really bewitching. This watch oozes Quality. At a certain price, alas...
The

Lange & Sohne Richard Lange Minute Repeater

is a monument of discretion, sobriety and refinement, with its platinum case, its enamel dial, its movement and its complication. Only the trigger on the left side of the case shows that it is not a watch like any other. But who will know and understand that, other than true watchlovers?
I couldn't listen to it in real life, but from what I could hear on sound files, it seems that its chime is very good. To be confirmed, but this watch really stole my heart... In my dreams, given the retail price ( 400, 000 Euros ) and the fact that it is limited to 50 pieces.
Laurent Ferrier unveiled a new variation of the

Classic Origin, with a blue dial

. From the press files photos, I had a doubt, as blue is always risky. But this one seduced me. A lot. Not at the point to prefer it to the Opaline, though, but still, I like it a lot. The polished titanium case and this manual winding movement make me want one. And I will get it, one day.
Ulysse Nardin is one of these brands which is very dear to my heart. They made and still make some pure horological UFOs.
This year, they unveiled a super Freak,
the Freak S
, with its two gigantic balance wheels and its differential: Unique, original, technically AND aesthetically impressive, the Freak S certainiyl is one of the stars of the event, in my opinion:
It would have probably been my favorite if it came with a white metal case rather than in rose gold, and at a lower price... Which leads me to the second Ulysse Nardin, the

Blast Moonstruck

, which is an astronomical watch AND a world timer.
To my great surprise, it is the Ulysse Nardin watch which stole my heart this year. First because the changed the case for a more modern and smaller one ( 45 mm versus 46 mm ) in a lighter material than the former versions, then because I am a big fan of astronomical watches, and the ballet of the moon and the sun the Moonstruck offers is very much my taste:
Montblanc unveiled two superb offers, too. The

1858 Minerva Monopusher Chronograph Red Arrow,

and the

Unveiled Secret.
The Unveiled Secret Chronograph comes in steel with a white gold fluted bezel, or in lime gold, both in limited edition, respectively 58 and 18 pieces. The idea? Flipping the movement to offer a permanent view on it, from the dial side. And it is worth it!
The Unveiled Secret:
The " Red Arrow " ...
... Is the one for me. Because I don't own a Cal 13.21 and it would be a superb addition to my Cal 16.29. And because it is a great looking homage to their Pilot Chronograph from 1939.
But it is a preference by a small margin, I must confess. I will say it once more... Montblanc makes some of the finest chronographs, and these two are a perfect demonstration of this statement.
Let's end this selection with my favorite brand, Jaeger Lecoultre. This year, I have two coups de coeur. One is a clock, the
Atmos Infinite
, the other is a watch, the
Hybris Artistica Cal 945 Atomium.
The Atmos Infinite is a marvel of simplicity and purity. One of my favorite Atmos from, let's say, the first Atmos Mark Newson!
The Hybris Artistica Cal 945 Atomium is my dream watch. Its celestial chart, the impressive level of finishings and decoration of the dial, the orbital tourbillon and the minute repeater which is one of the best sounding one I know make this watch a real feast for the eyes, the ears, the brain and the heart.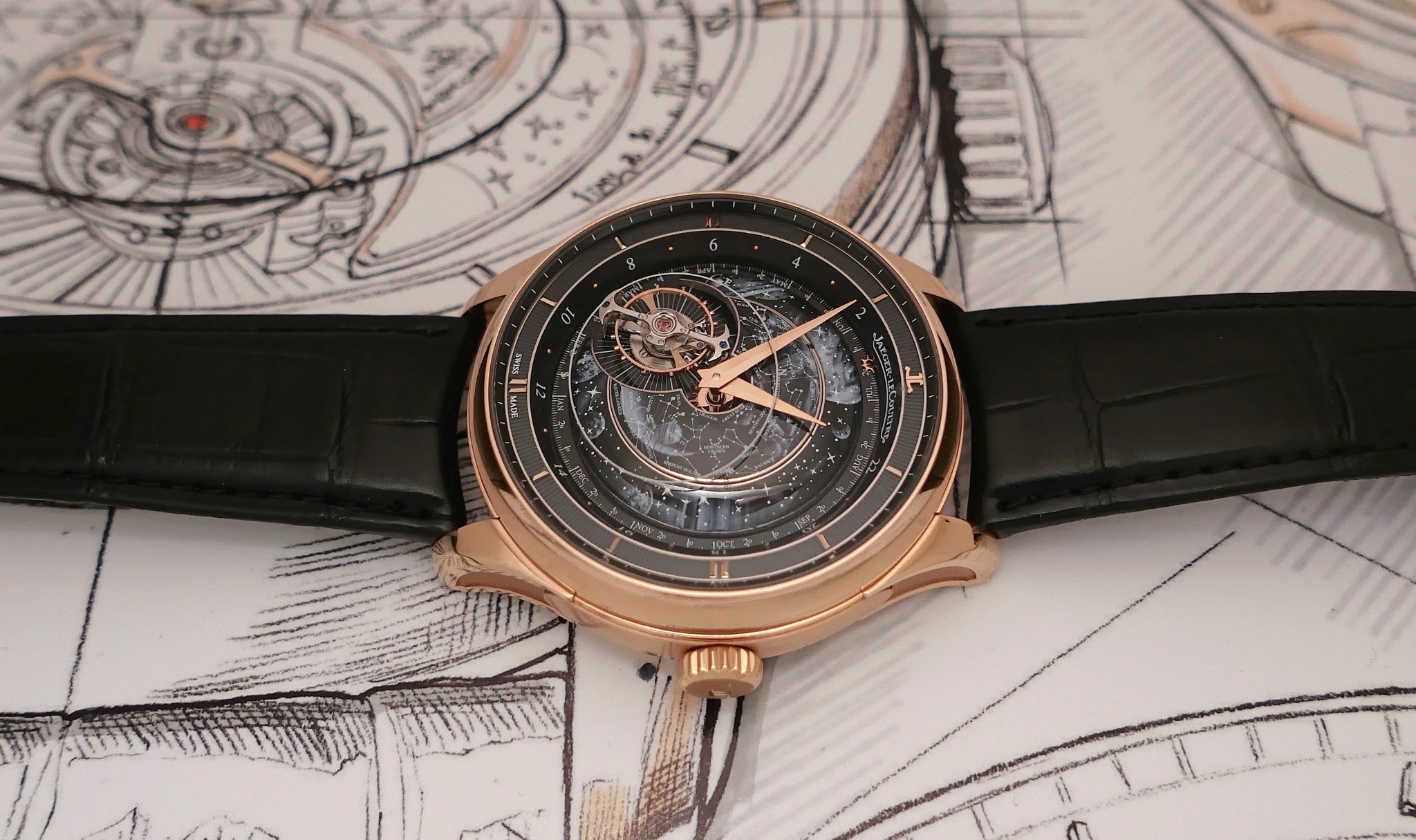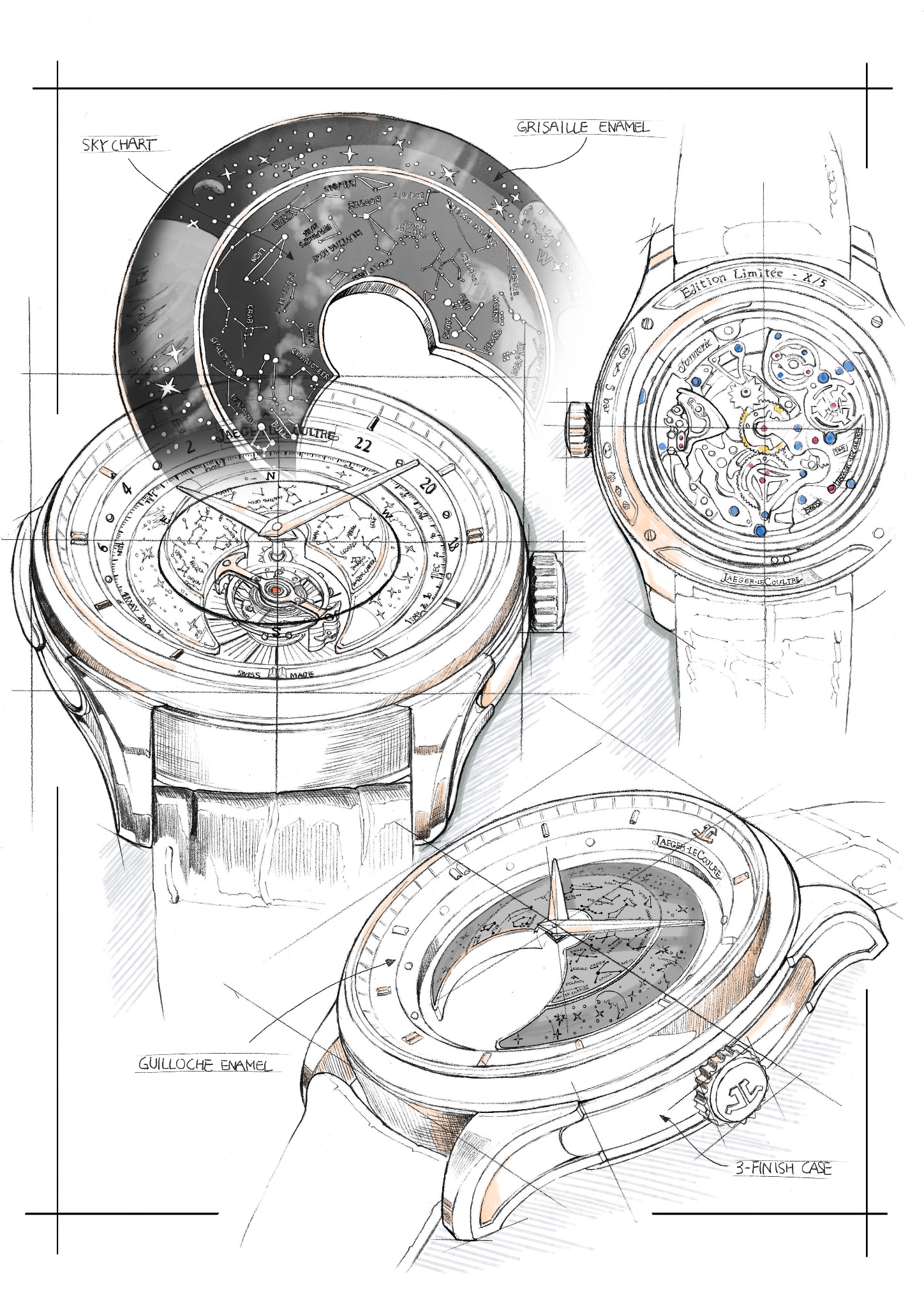 Alas, with such a high retail price ( 500, 000 Euros ) and the very limited series ( 5 pieces ), this watch will remain in the dream category.
CONCLUSION:
There are most certainly some watches I could not see at Watches and Wonders. For example, I heard that Chopard issued a super Minute Repeater with a crystal case, but I didn't see it. Or some others I didn't have the time to see, such as Ferdinand Berthoud, or Armin Strom. I will try to have a look at these later this year.
Some brands disappointed me, such as IWC, without anything really interesting from my point of view, or.. Panerai which seems to look after a second breath.
There is one thing which intrigued me in a strong way, this year, but let's say in the last two or three years: Watches price...
I have nothing against superlative watches with superlative prices. It is logical for some exceptional creations. Which bugged me, this year, is the tendance brands are following to create exceptional watches at exceptional prices, in very short batches ( Jaeger Lecoultre, Lange, for example ), giving up the 20 to 50, 000 Euros segment with some affordable, but original, cool looking and innovative offers. And / or to increase in a consequent way the price of their watches. Crisis, you said? What crisis?
Fortunately, there are still some watches which are both appealing and you can, with more or less effort, get. Watches and novelties which can still feed our horological passion.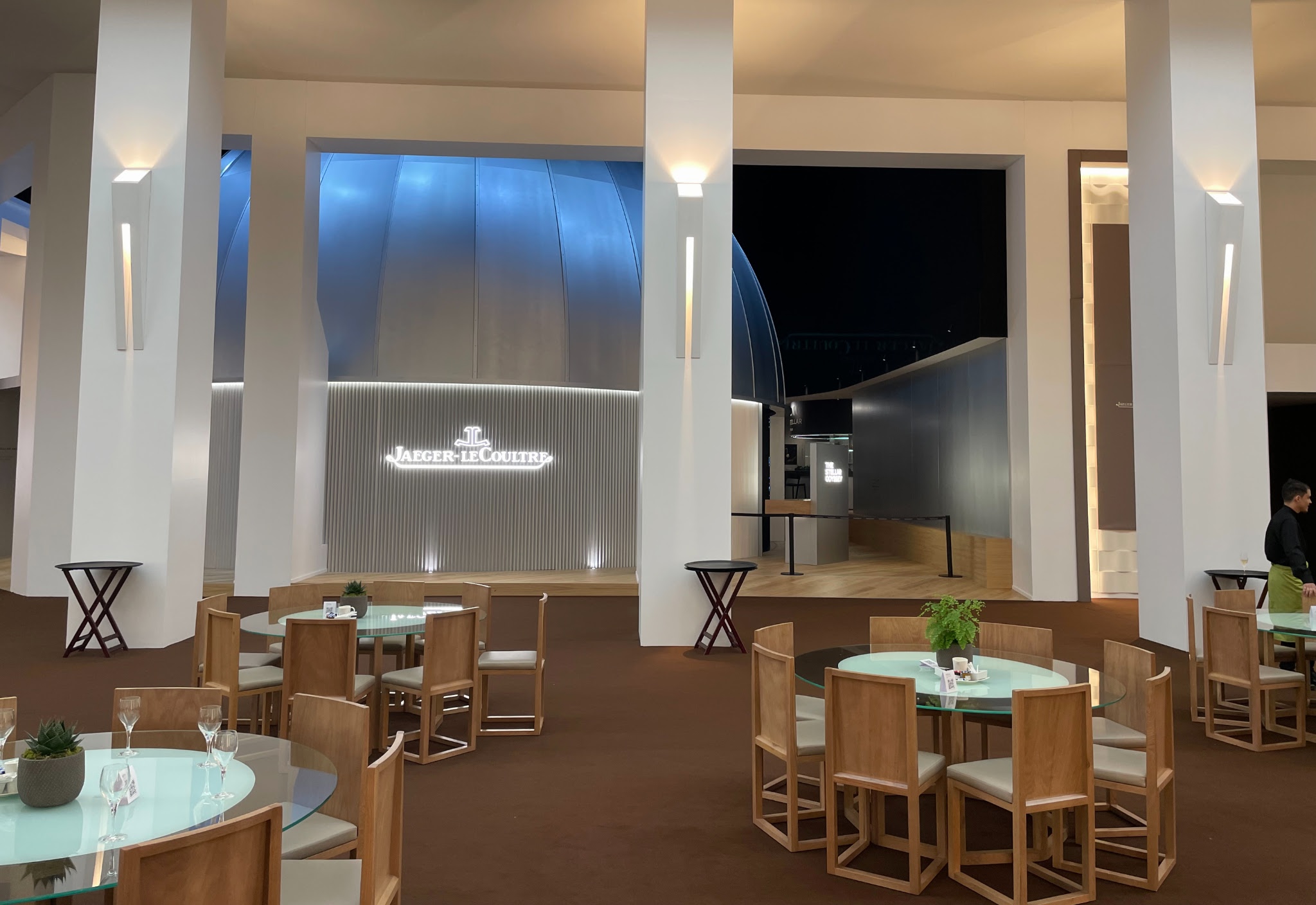 Best,
Nicolas