I have started to share some boxes with you here in the JLC forum…
Let's continue with the Jaeger-LeCoultre Memovox E 875 Speed Beat.
The players: White, With and Blue, Blue and Blue turned into copper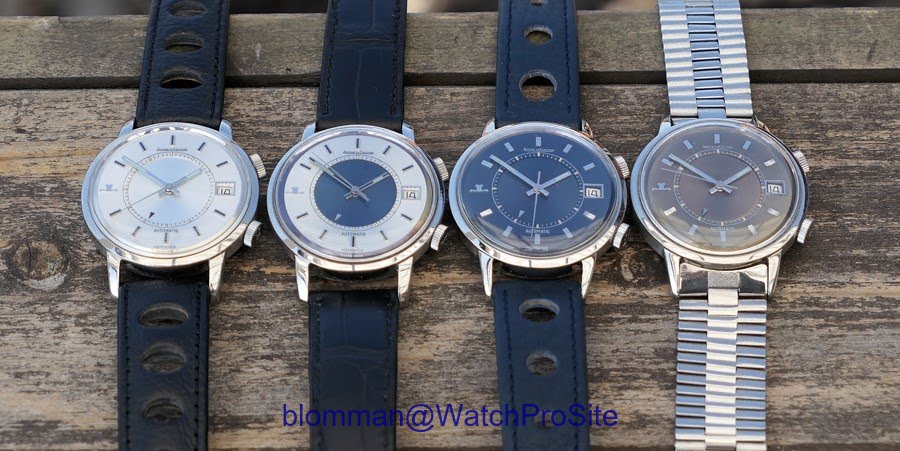 AFAIK, the E 875 only came in three colour combinations, White-White, With-outer Blue-inner and Blue-Blue.
I have seen some Blue-outer with White-inner dial but not very confident that combination ever existed originally.
Except for the different dial colours, there were at least three different case backs.
Plain, plain with a circle and the most famous with the JL logo and the Speed Beat engraving.
Speed Beat referring to the new Cal 916 movement which have the higher 28.800 beats per hour compared to earlier Memovox with the Cal 825, 18.000 beats per hour.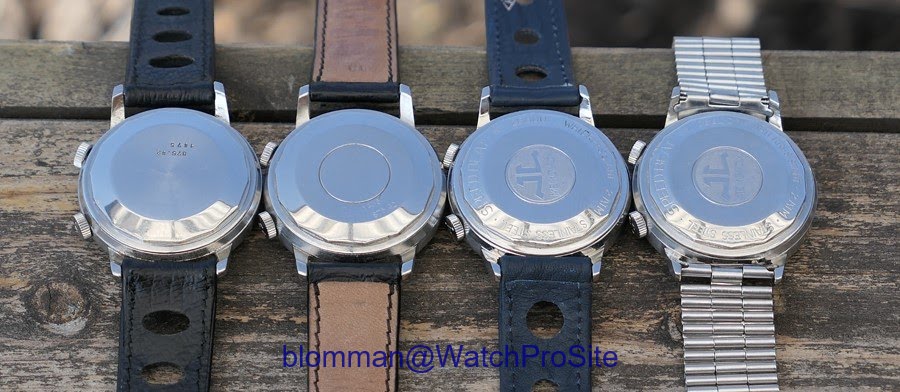 Each dial colour has a very different character…
The White-White make the watch look more classic, IMO.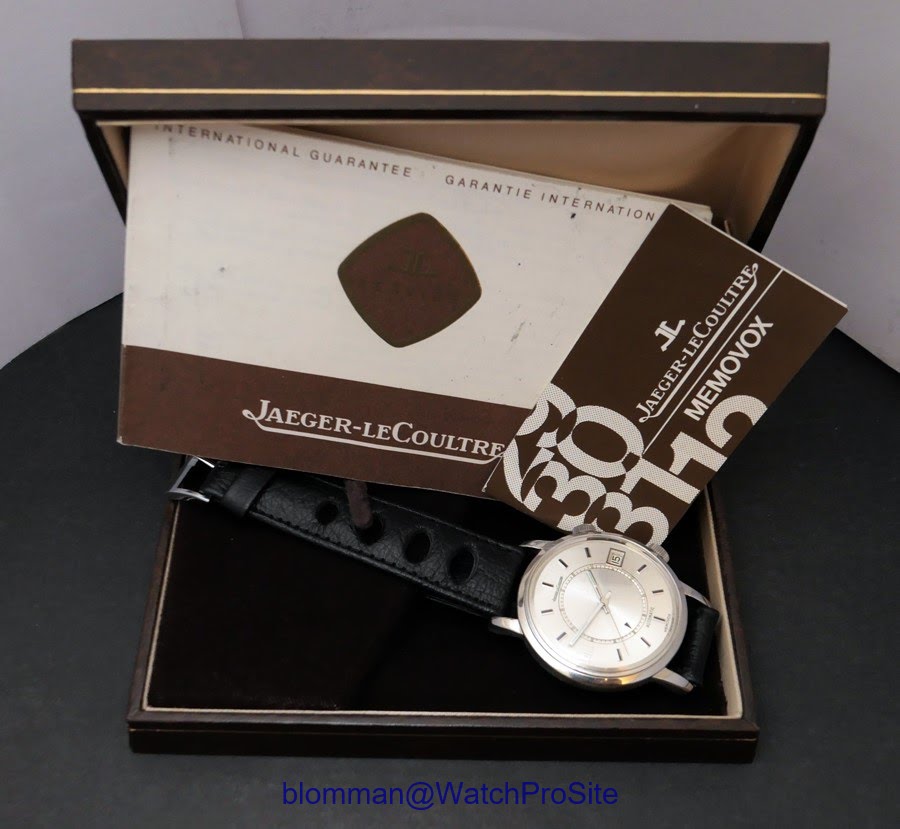 White-Blue is more playful…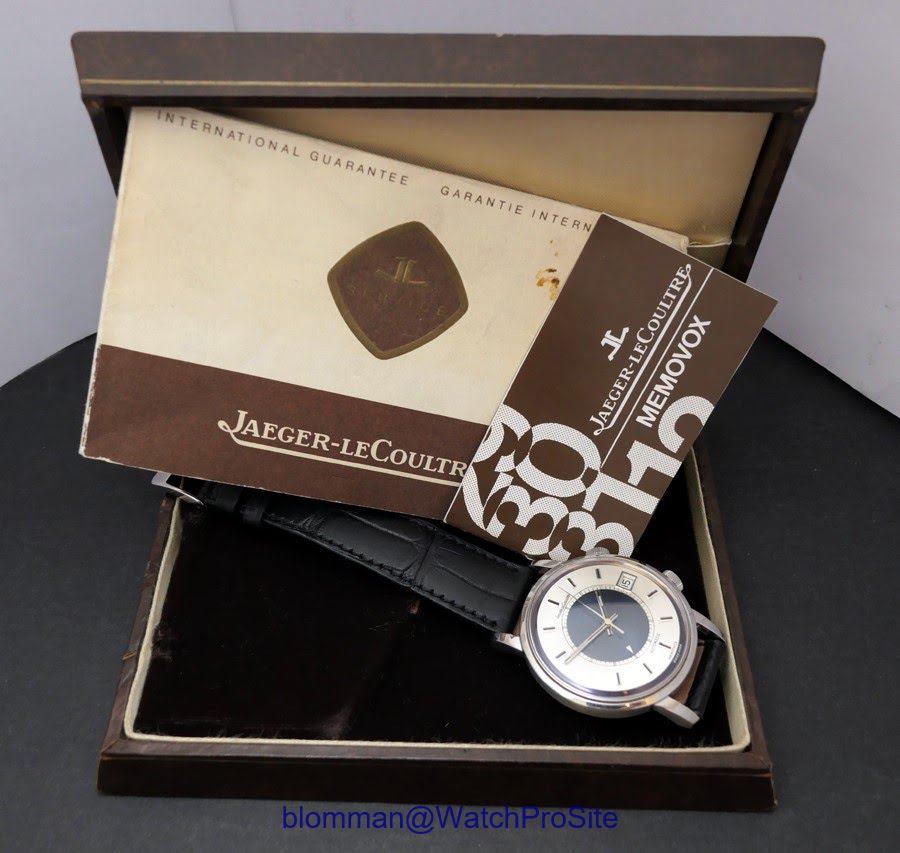 Blue-Blue, well, blue is blue, blue is the colour of love!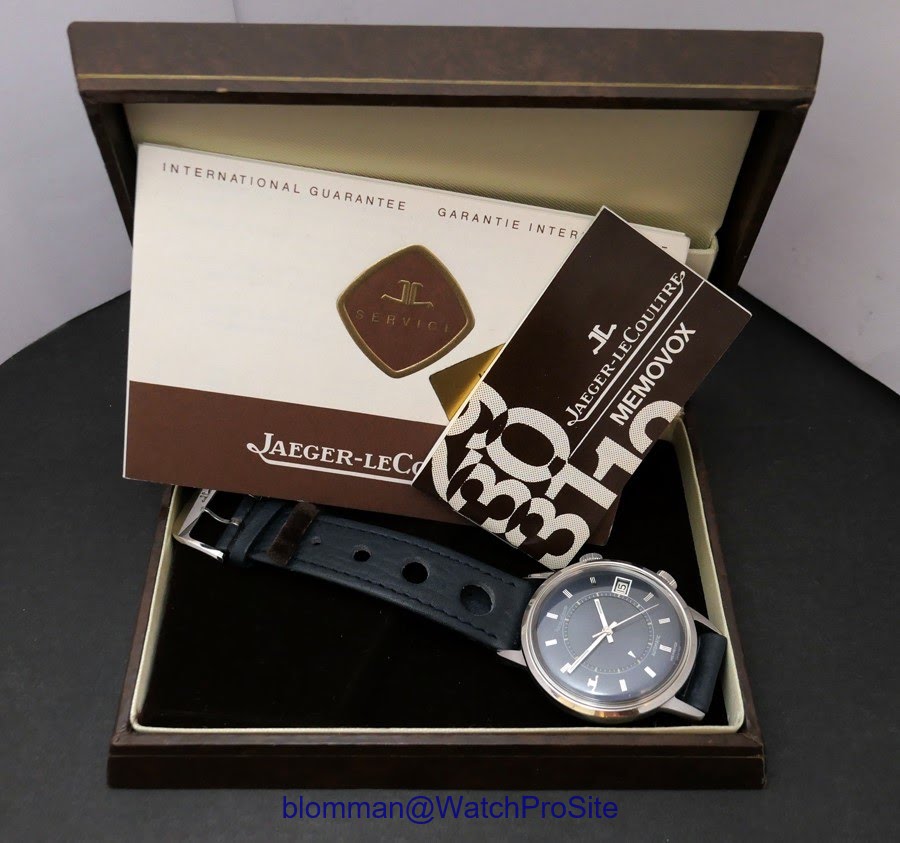 And the discoloured dial is a perfect example of when patina adds another dimension to a watch!
Original Blue-Blue but changed into copper.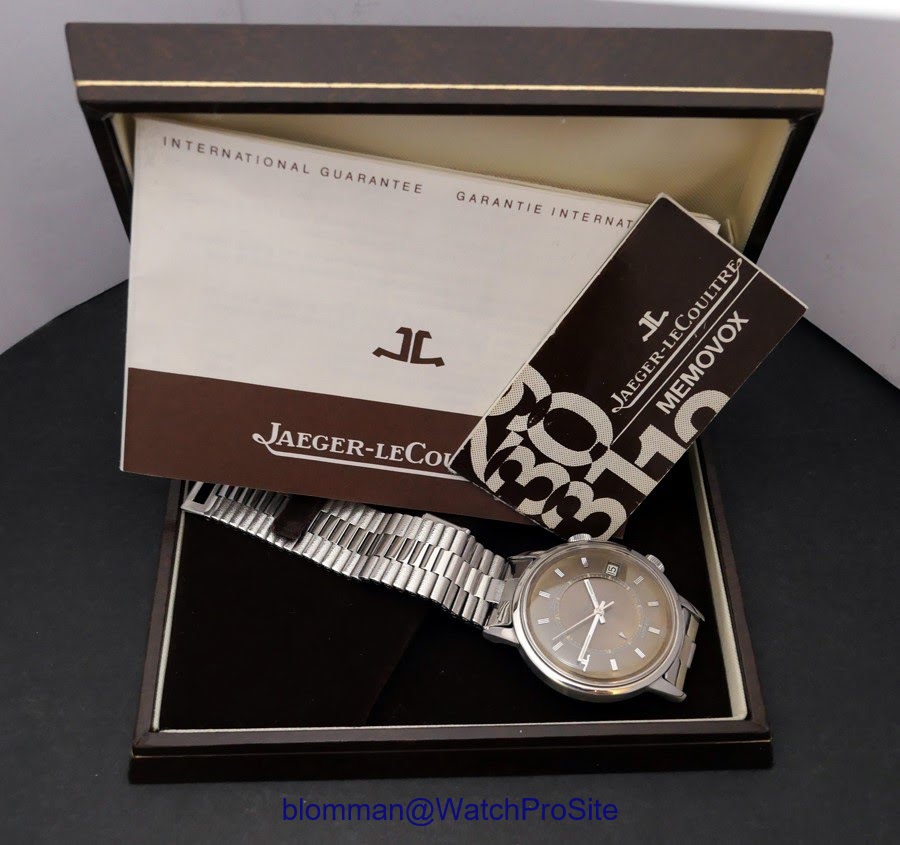 What can I say more than…. It's fun to play with boxes!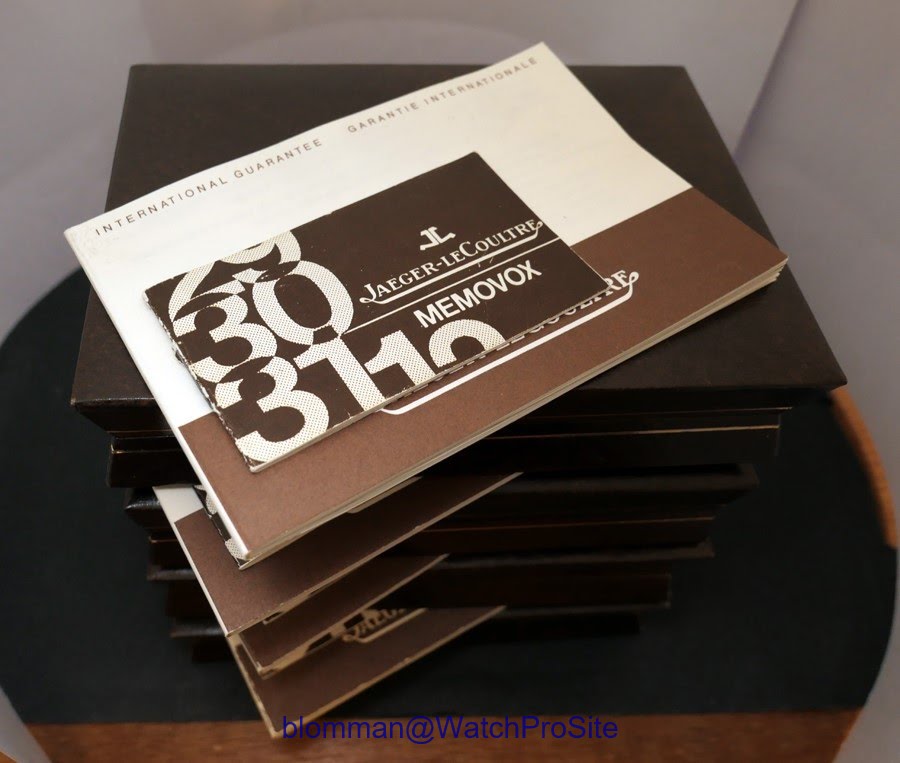 Best
Blomman