The Master Géographique is the first Jaeger Lecoultre which intrigued me.
I discovered it in the early 90's when it was issued.
Here is the first generation, a special one in platinum, belonging to our dear Sandgroper: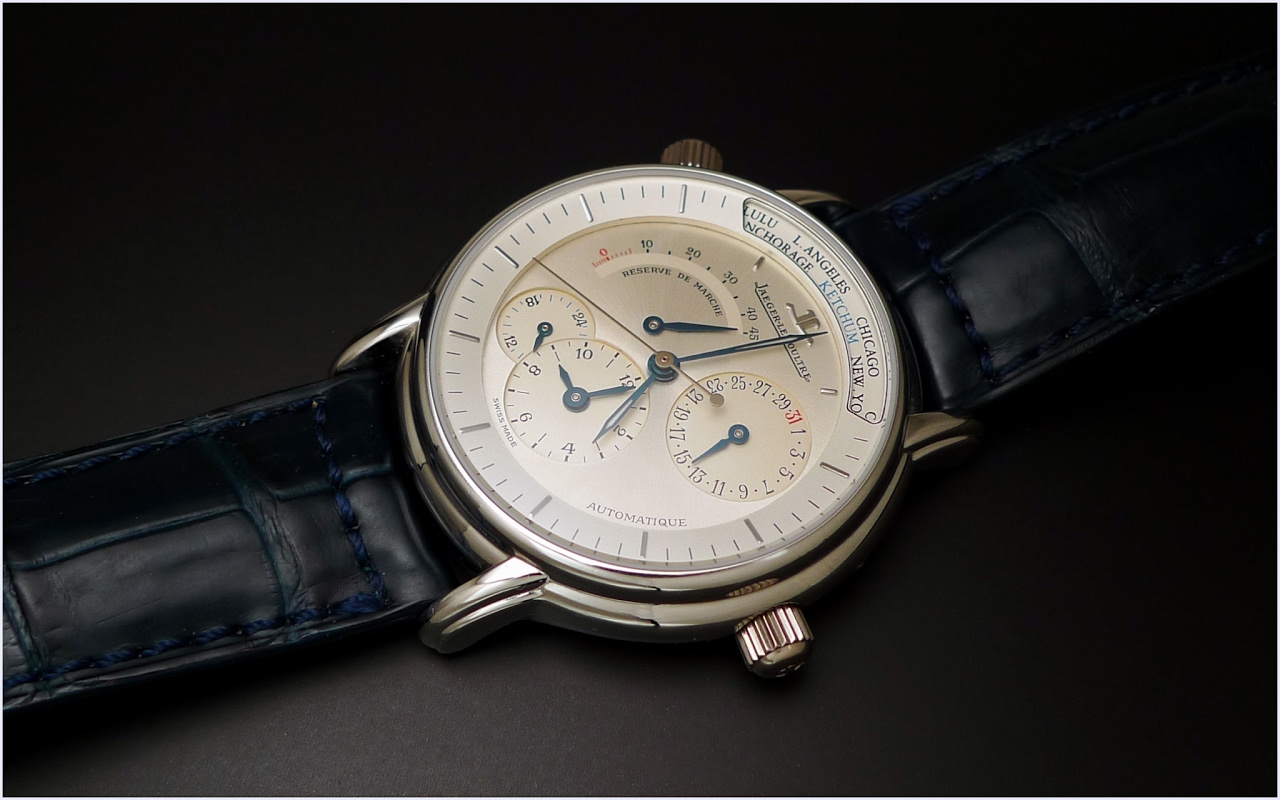 Followed by a second generation in the second half of the 90's, in steel, gold and also in platinum, limited to 250 pieces, with a superb hunter case back: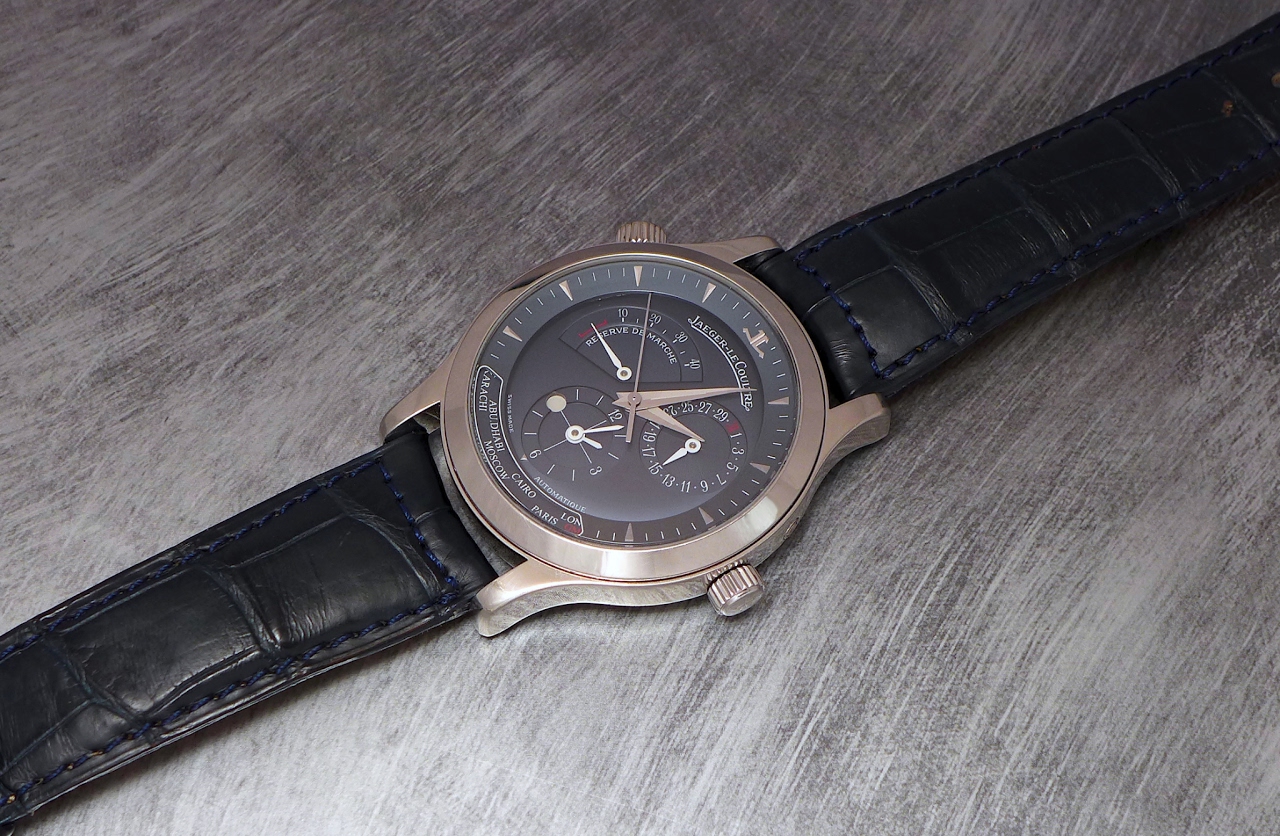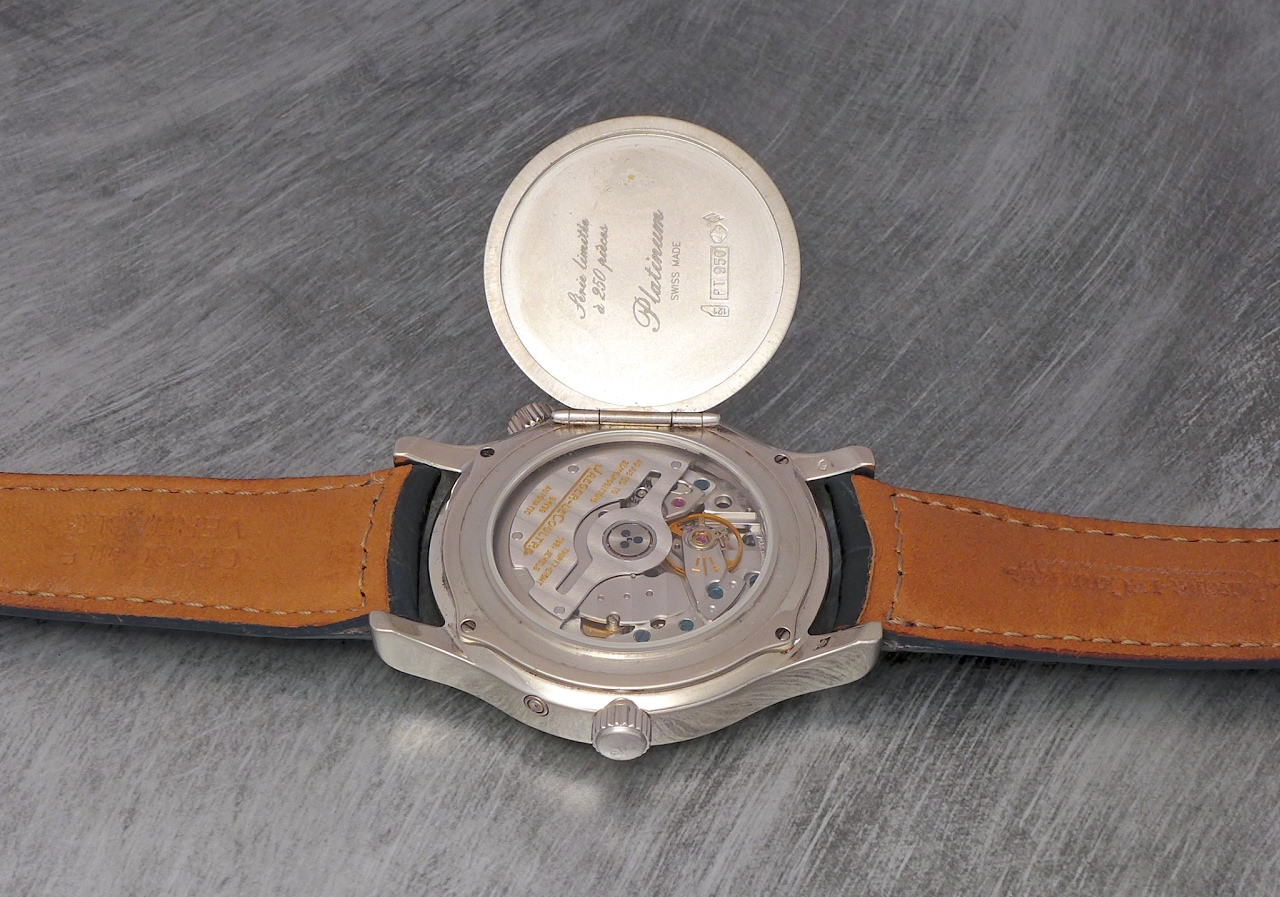 Then we had the Reverso Geographique, in rose gold only, limited to 500 pieces, another eye candy, which has the good taste to display its complication on the verso: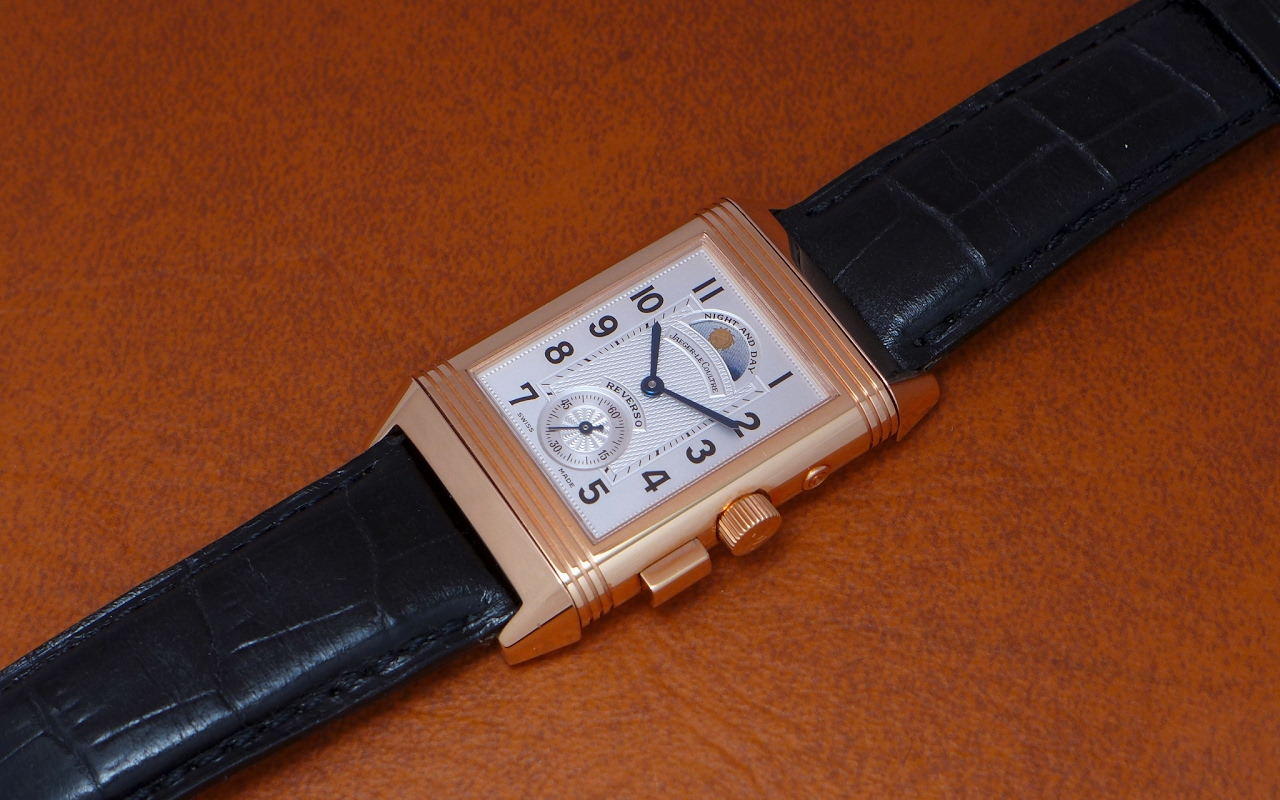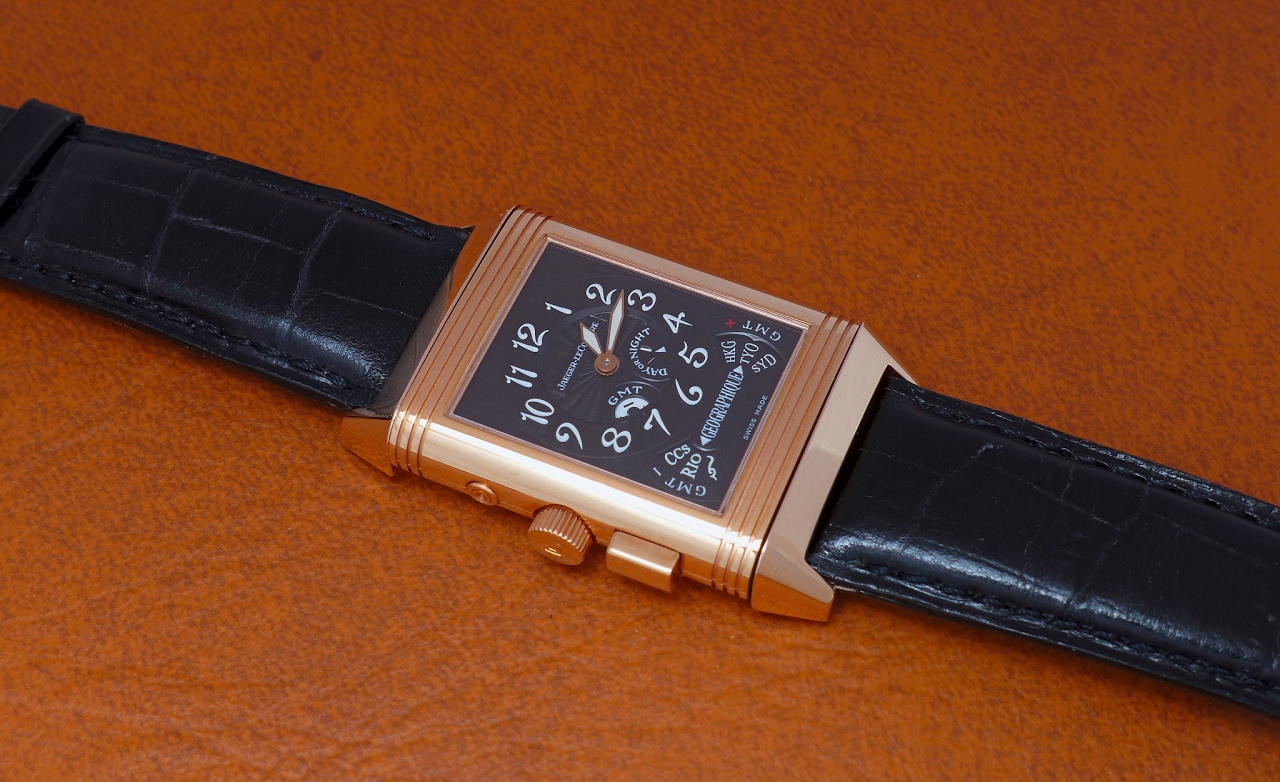 Then, we had the Master Compressor Geographique in the early 2000's: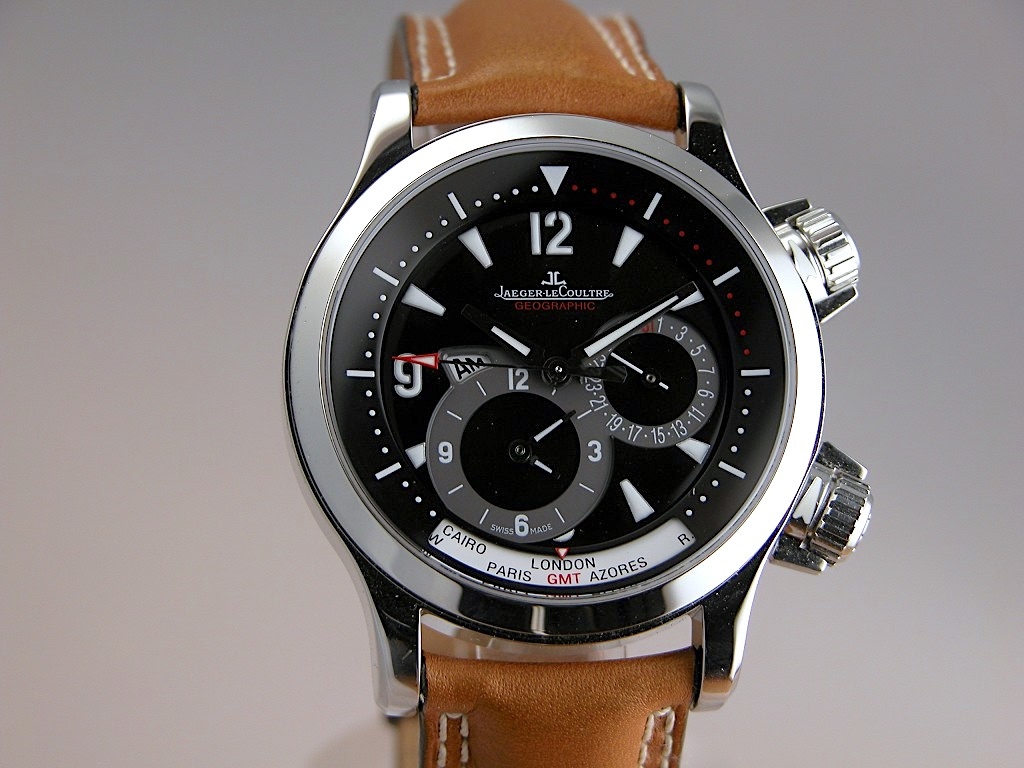 Followed by the Master Compressor Pro Geographique, a 46 mm beast adding a mechanical depth gauge to the travel time complication, some 4 or 5 years after: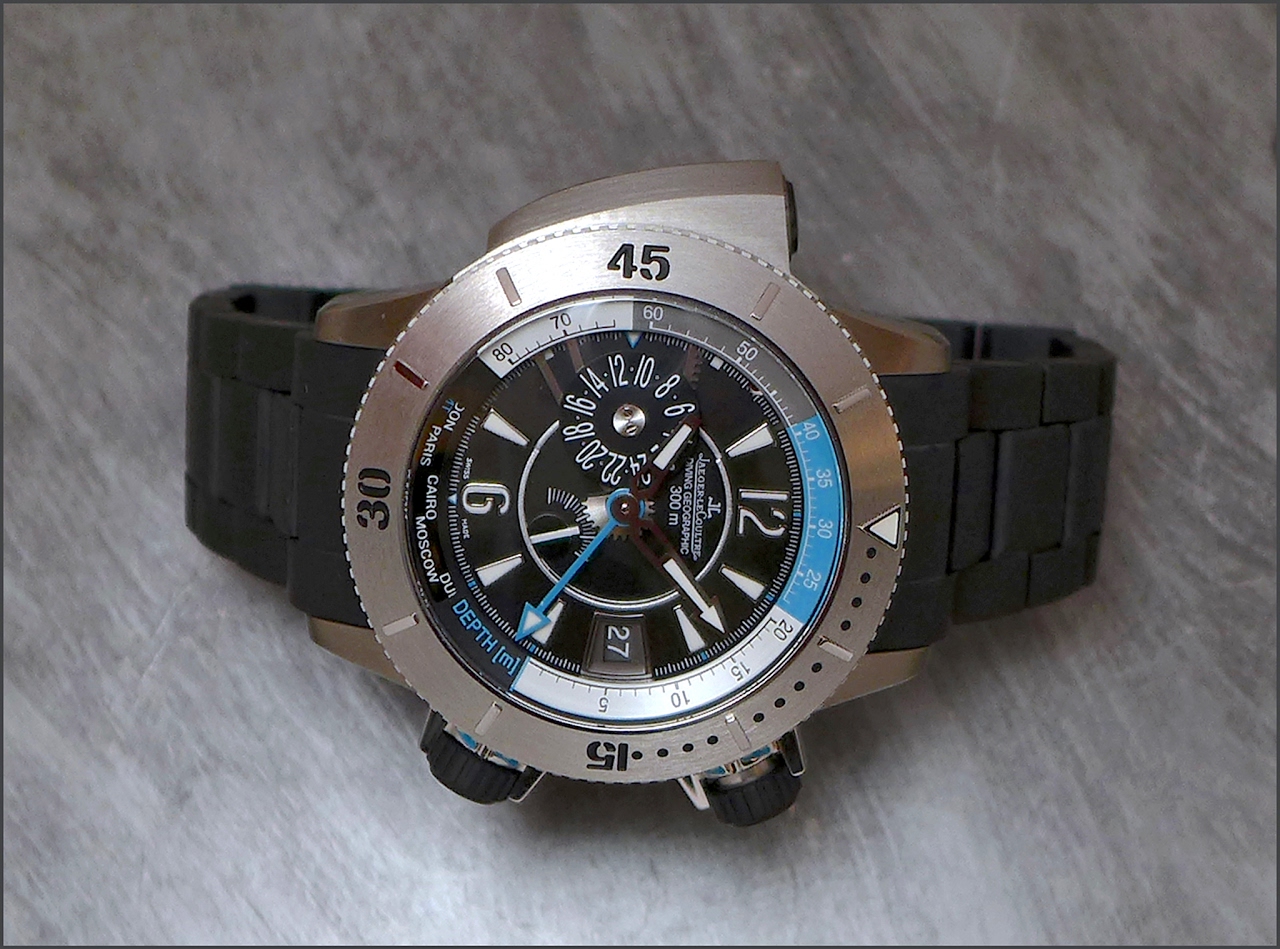 In 2011, Jaeger Lecoultre came back with a more classic version, the Master Geographique in steel and rose gold: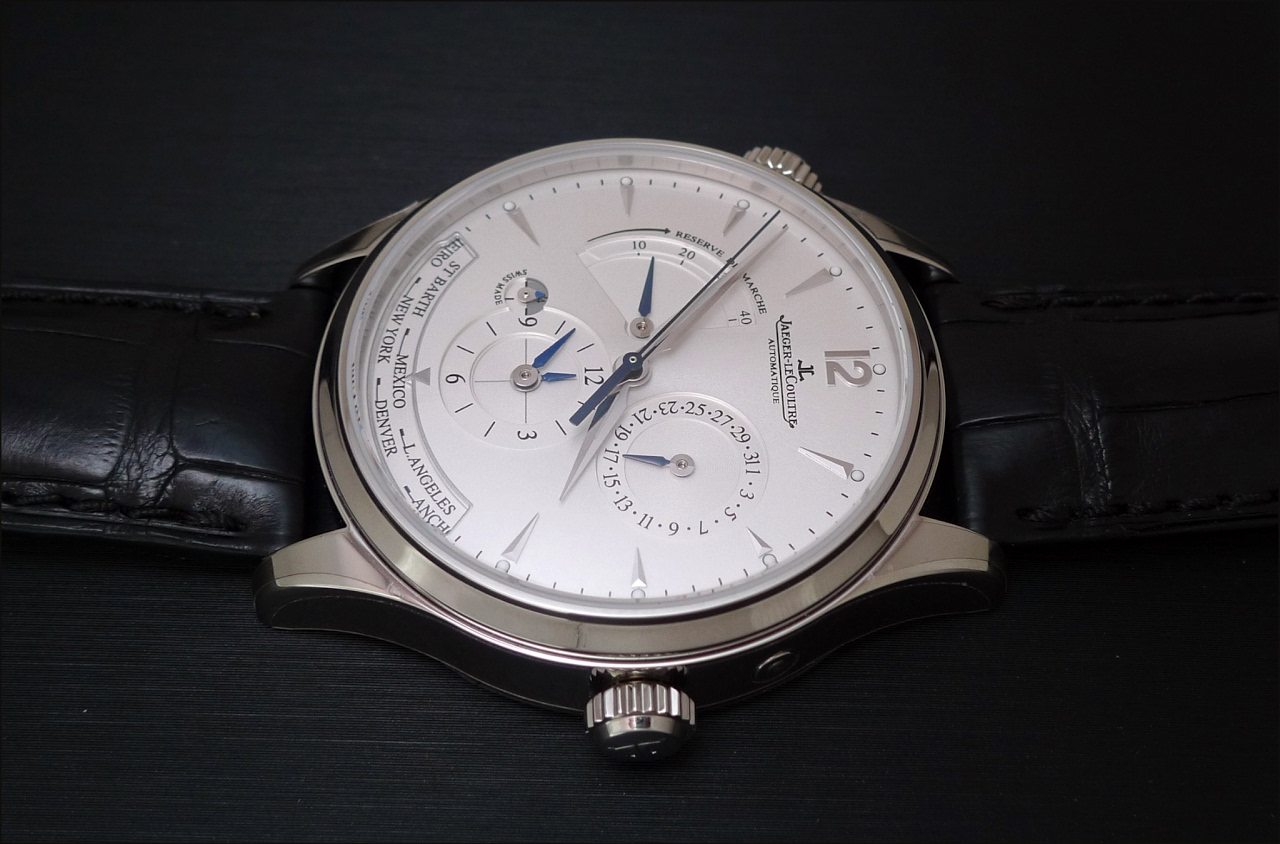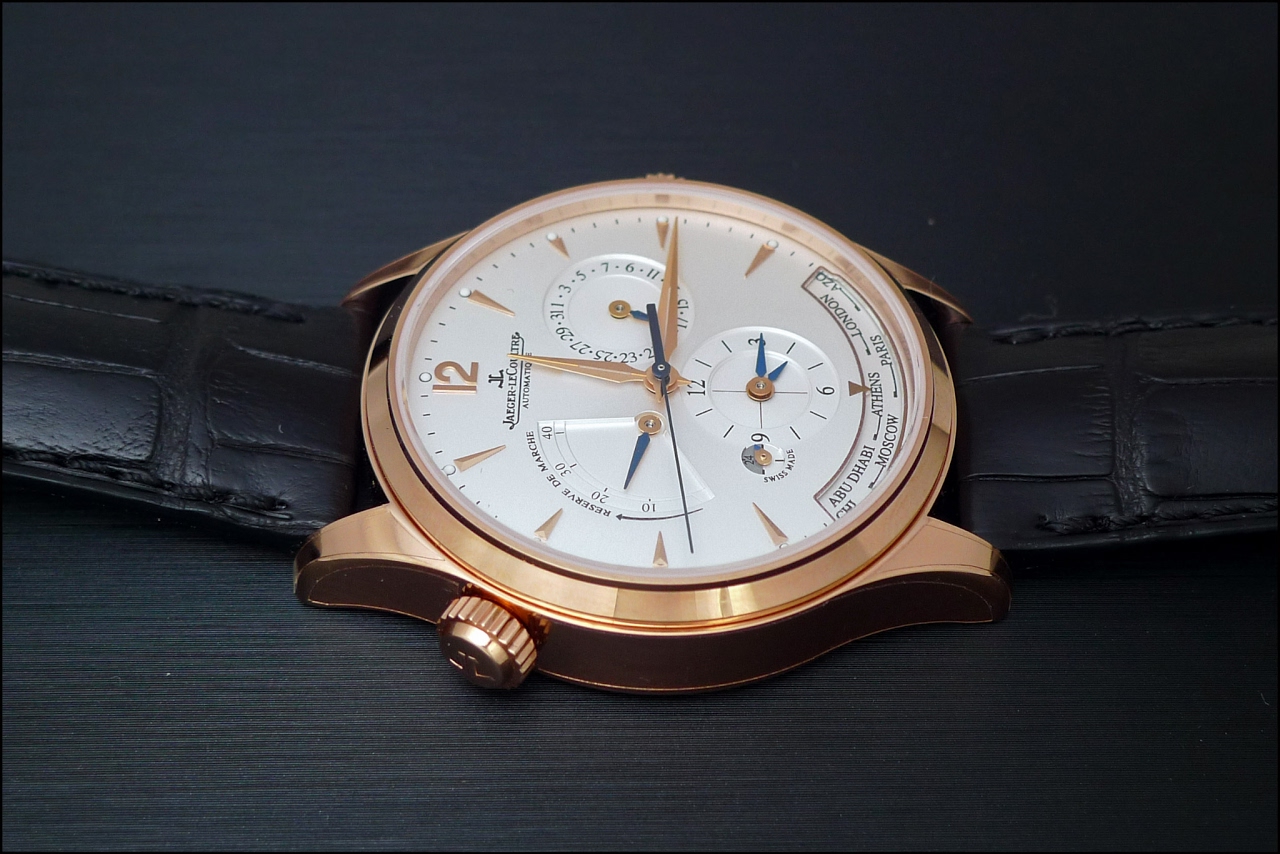 Then, in steel black dial: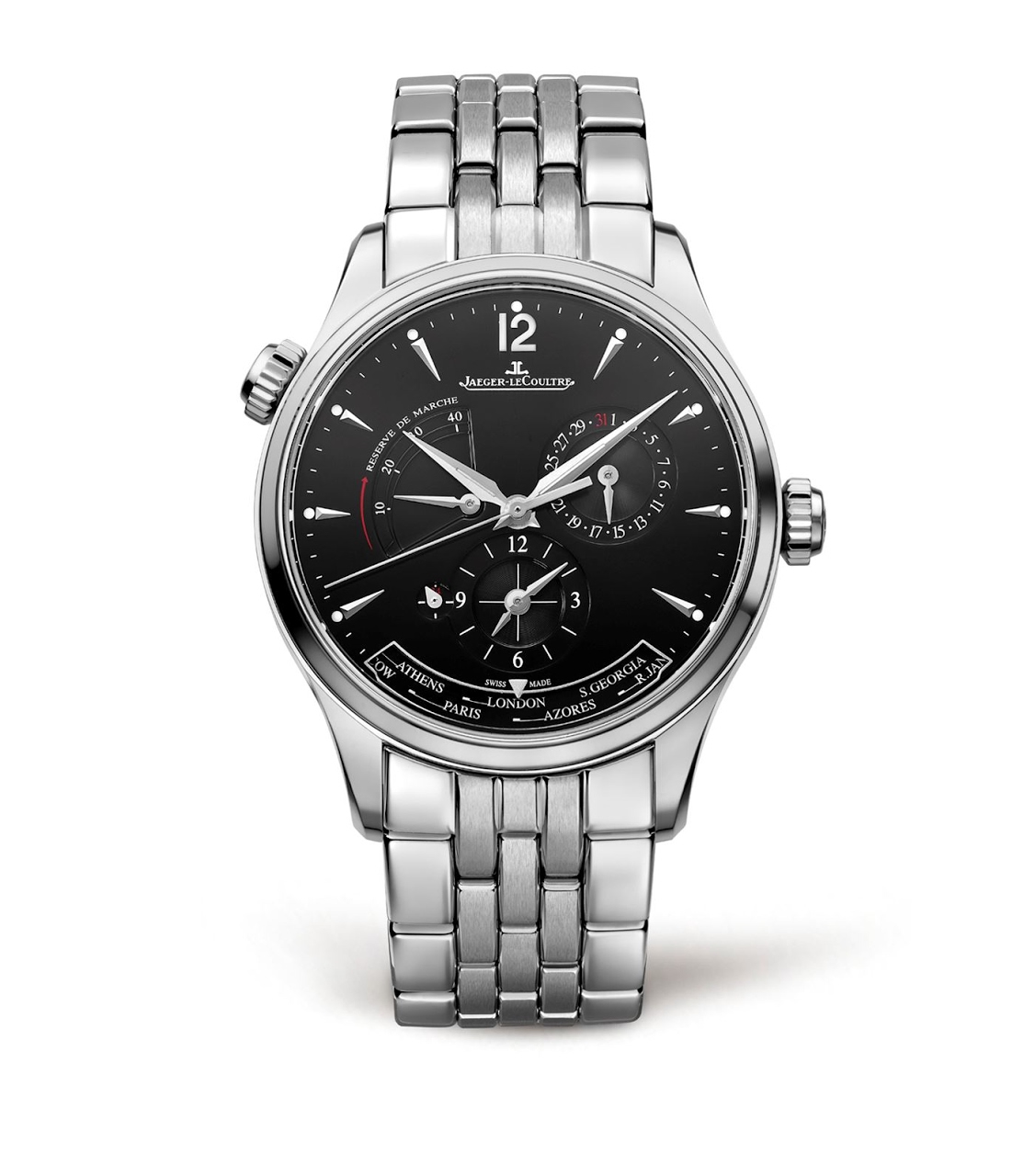 And in 2017, a special version to celebrate the 25th anniversary of the Master Control, with a sector dial: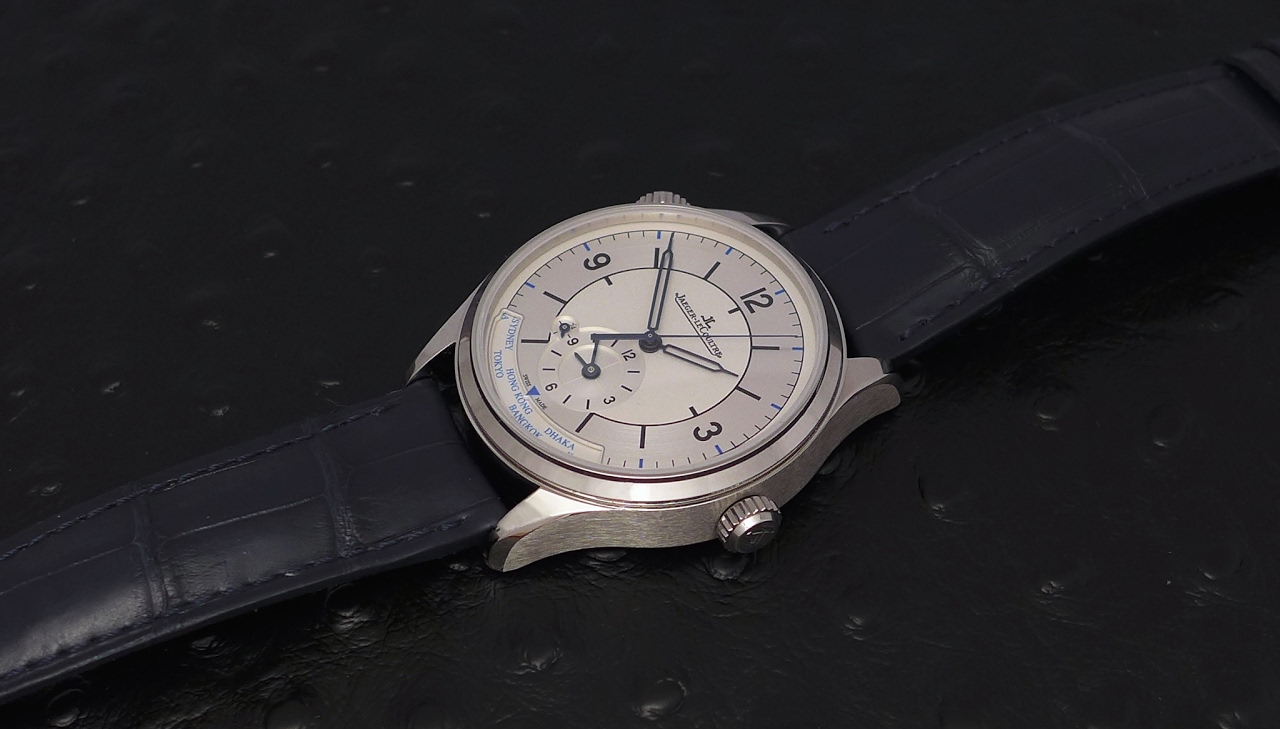 In 2018, Jaeger Lecoultre issued the Polaris Geographique World Time, offering the combination of a travel time with a world time, which is unique: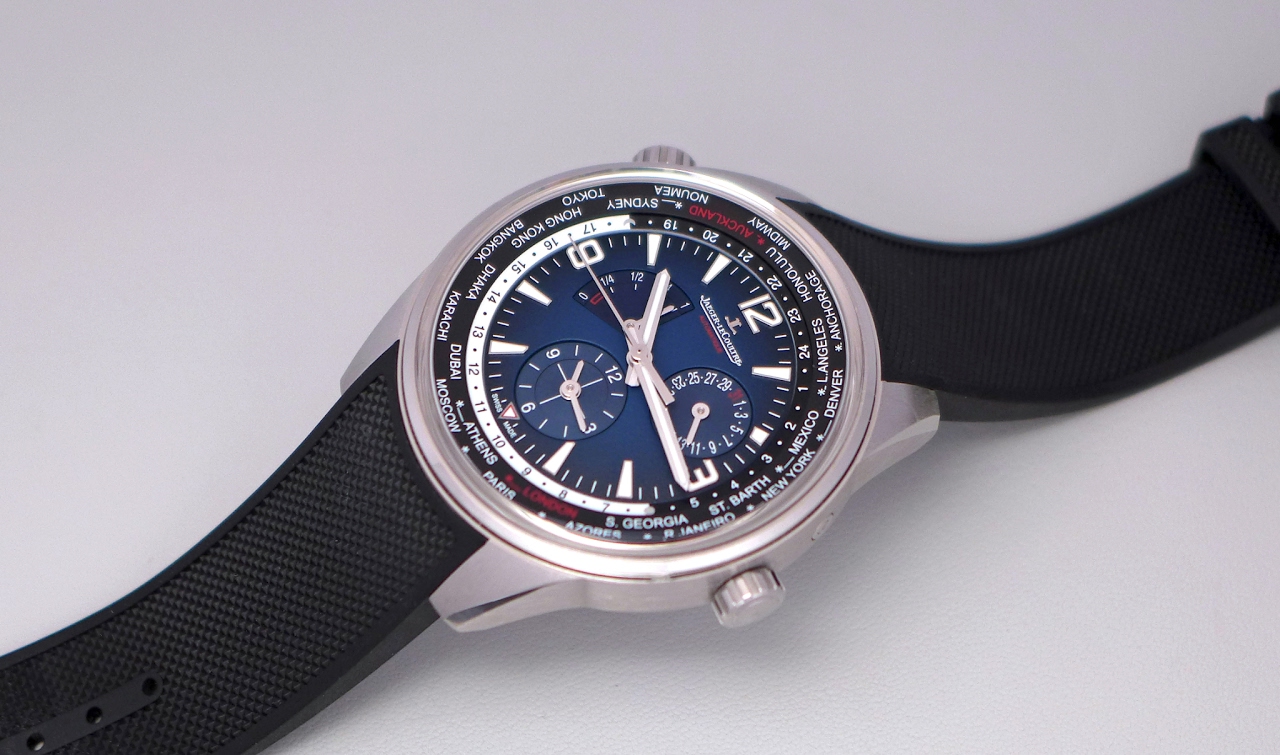 And, in 2020, the Master Geographique revisited... With an enhanced movement, the Cal 939 with a power reserve of 70 hours.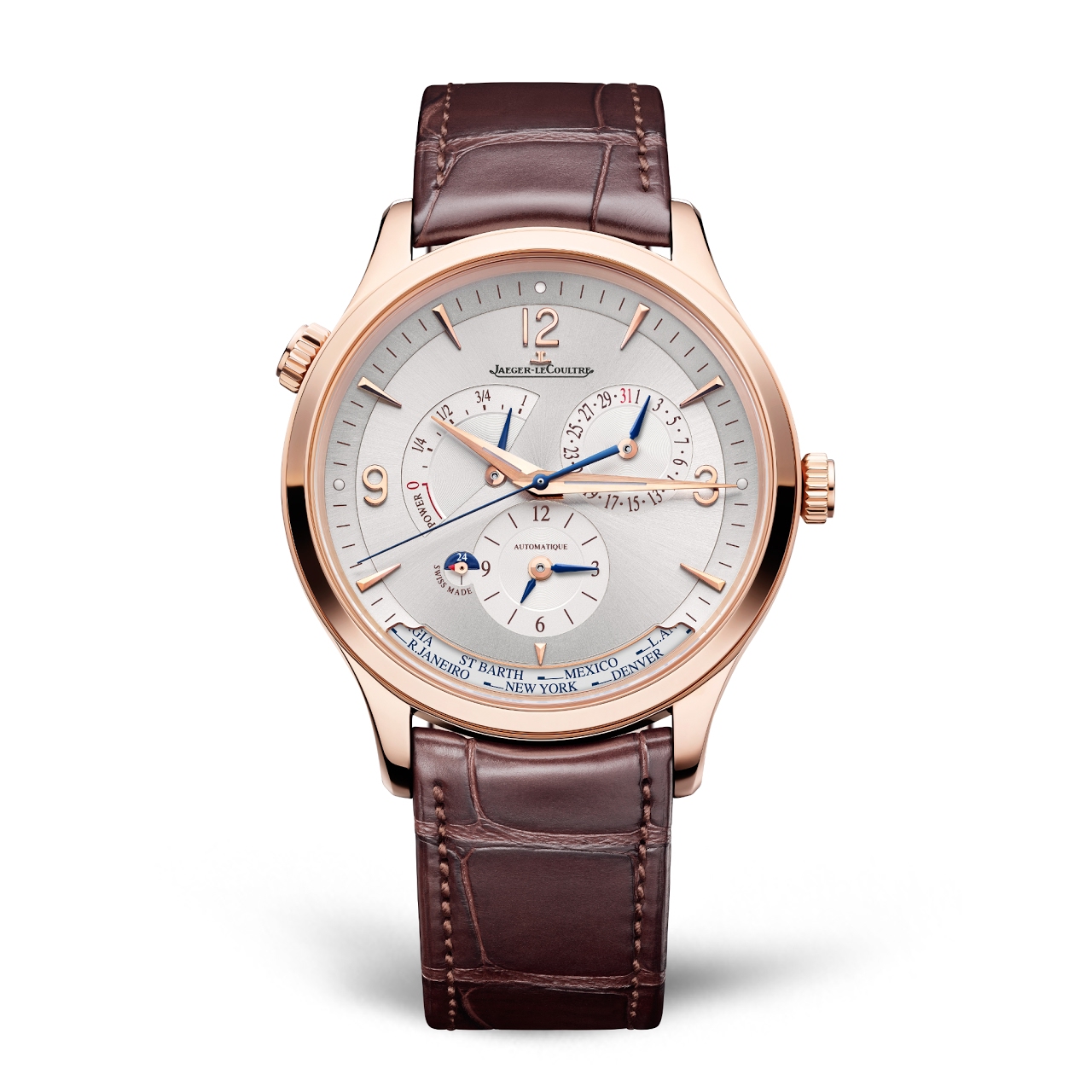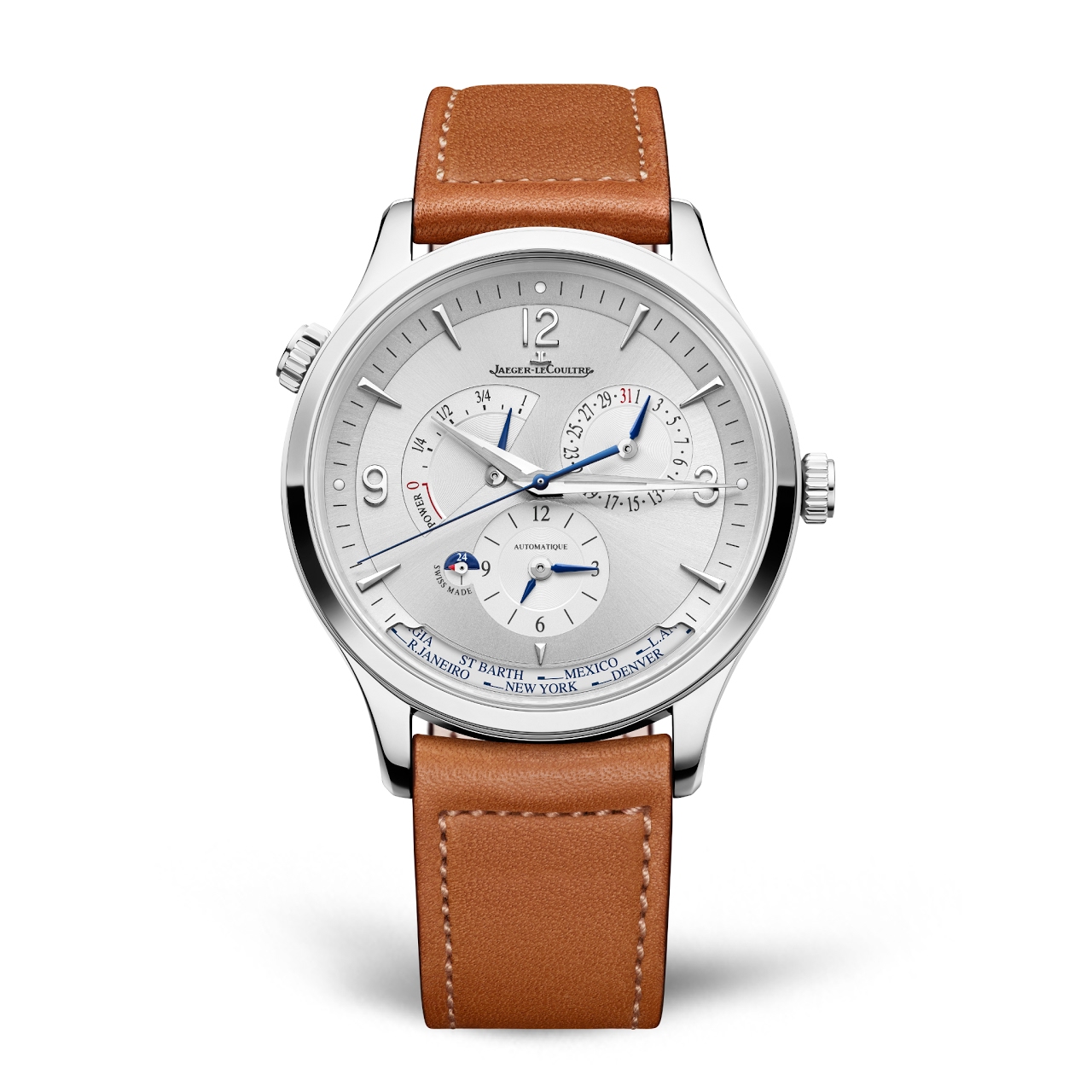 Why do I love the Geographique so much?
The main reason is that its complication is unique. We have GMT and world time watches, and the Geographique is in between, offering the possibility to set the time of the place of the world you are traveling. you just have to turn a crown for that, which is very friendly, magic and fascinating.
Among all these travel watches, the world time remains my favorite, because I can have, in one glance, the hours of the time everywhere in the world, but the Geographique is a close second, almost complementary.
When I discovered it in the early 90's, there were no world time watches ( except in the vintage universe ) yet. So, I was fascinated and intrigued.
The curious thing is that I never owned one, but it is a project I will achieve one day.
The other remarkable thing is that only a brand like Jaeger Lecoultre could provide such a variety and diversity of " Geographique " watches! From round to rectangular, from Classic to exuberant, with this complication only or with another one ( Depth meter or World Time ) yes, definitively, only Jaeger Lecoultre can do that!
Best,
Nicolas