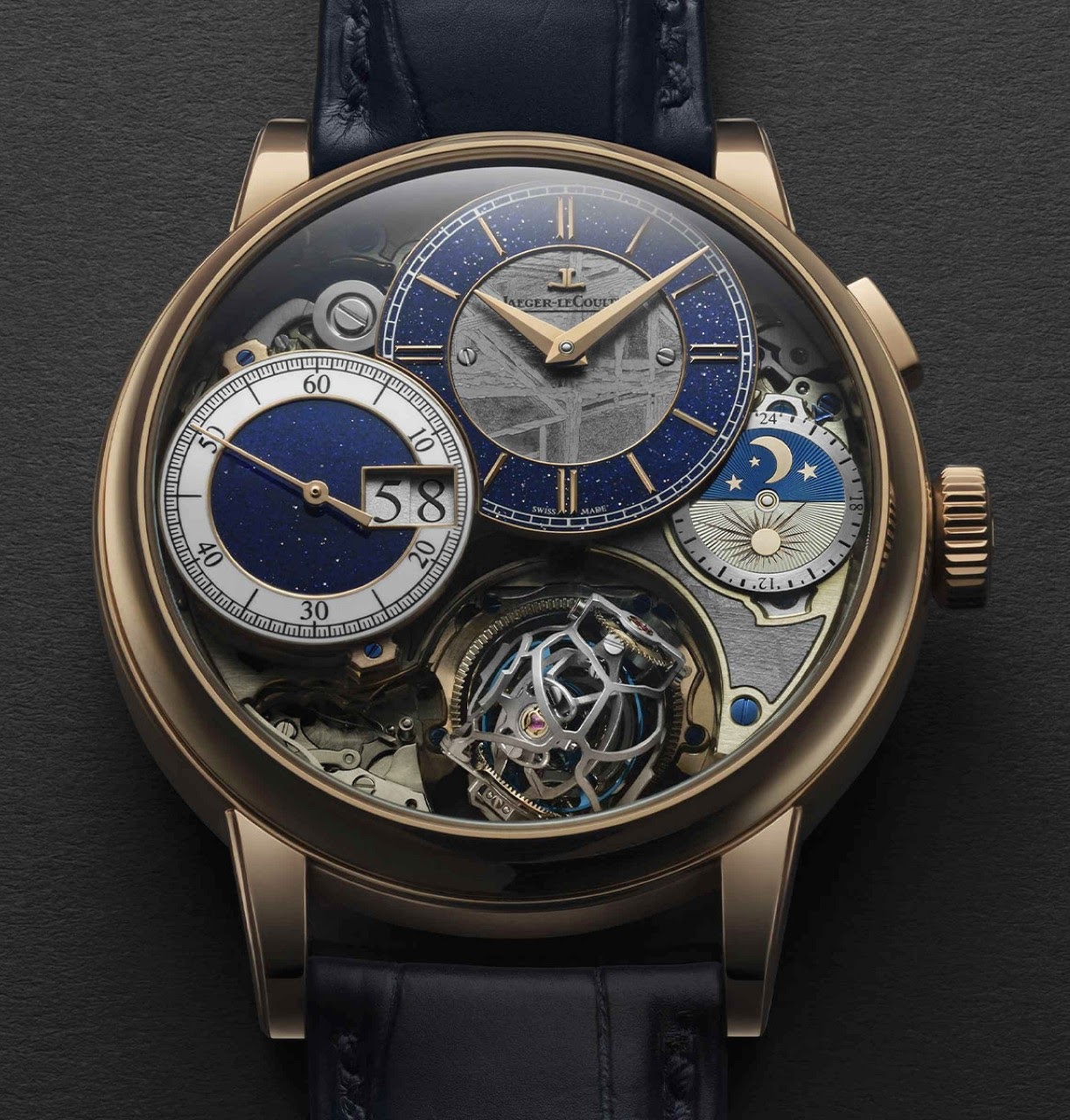 Jaeger Lecoultre unveiled, a few days ago, another version of the Gyrotourbillon Three.
Let's remember that the Gyrotourbillon Three was born in 2013, and that it offered the combination of a Gyrotourbillon and a digital minutes chronograph, the night and day indicator being anecdotal.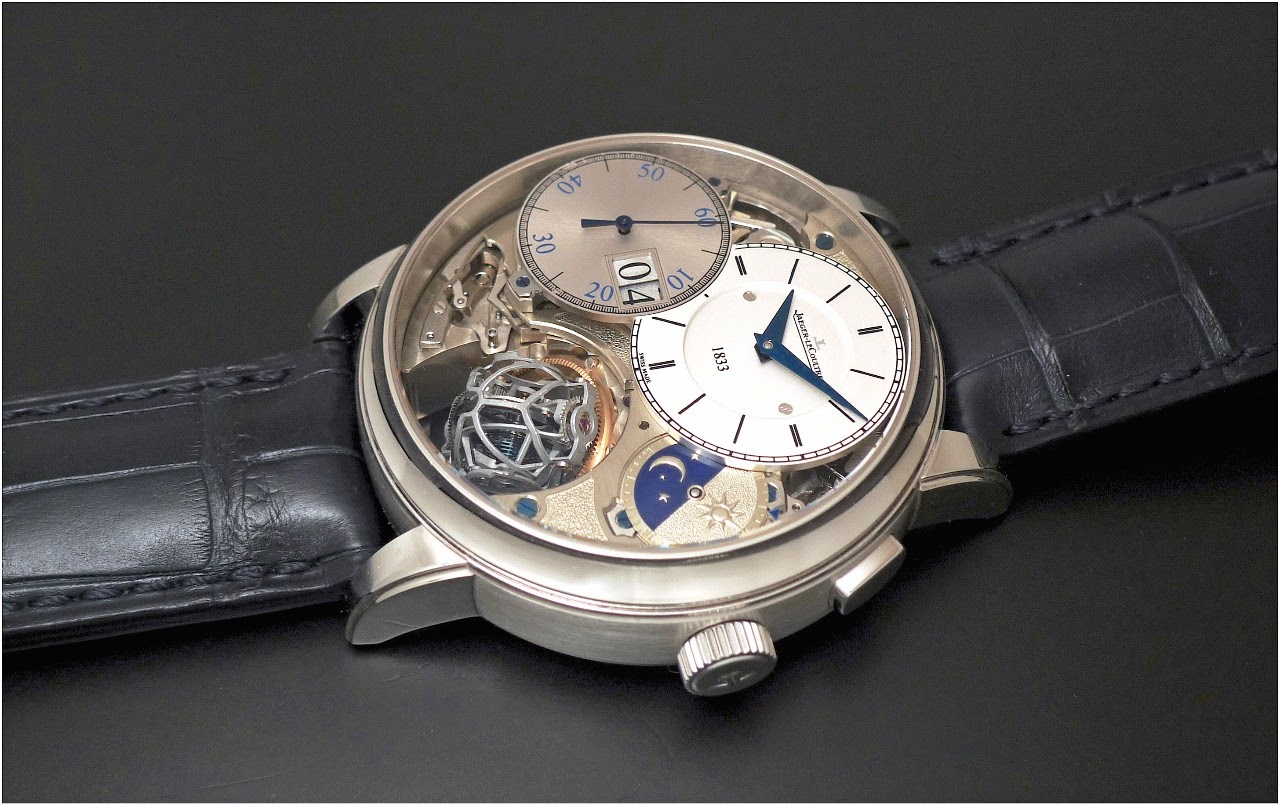 In 2014, the Manufacture came with a " Hybris Artistic " version, with some notable differences: A tantalum case instead of platinum, a darkened decoration of the movement, and a black opaline dial. The bad news is that it is a piece unique, so chances are almost close to zero to find it.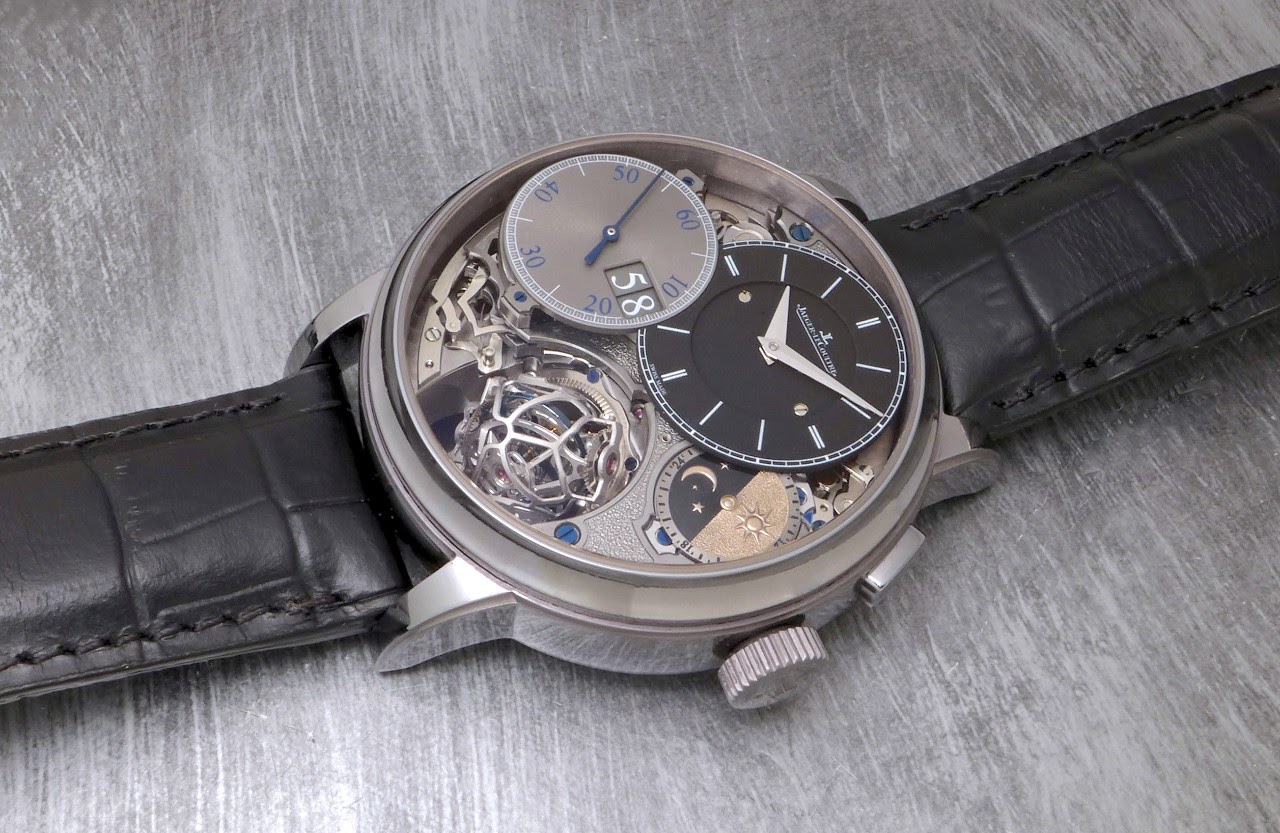 5 years after, last week, a third version ( if I exclude some jeweled creations ) has just seen the light. And it could well be dign of being a Hybris Artistica member!
The 43, 5 mm big, 15, 8 mm high case is in pink gold, now. Nothing extraordinary to that, I agree. But this is the way the dial and the movement are treated which is much more interesting.
Indeed, Jaeger LeCoultre opted for meteorite, aventurine and white enamel for this new version.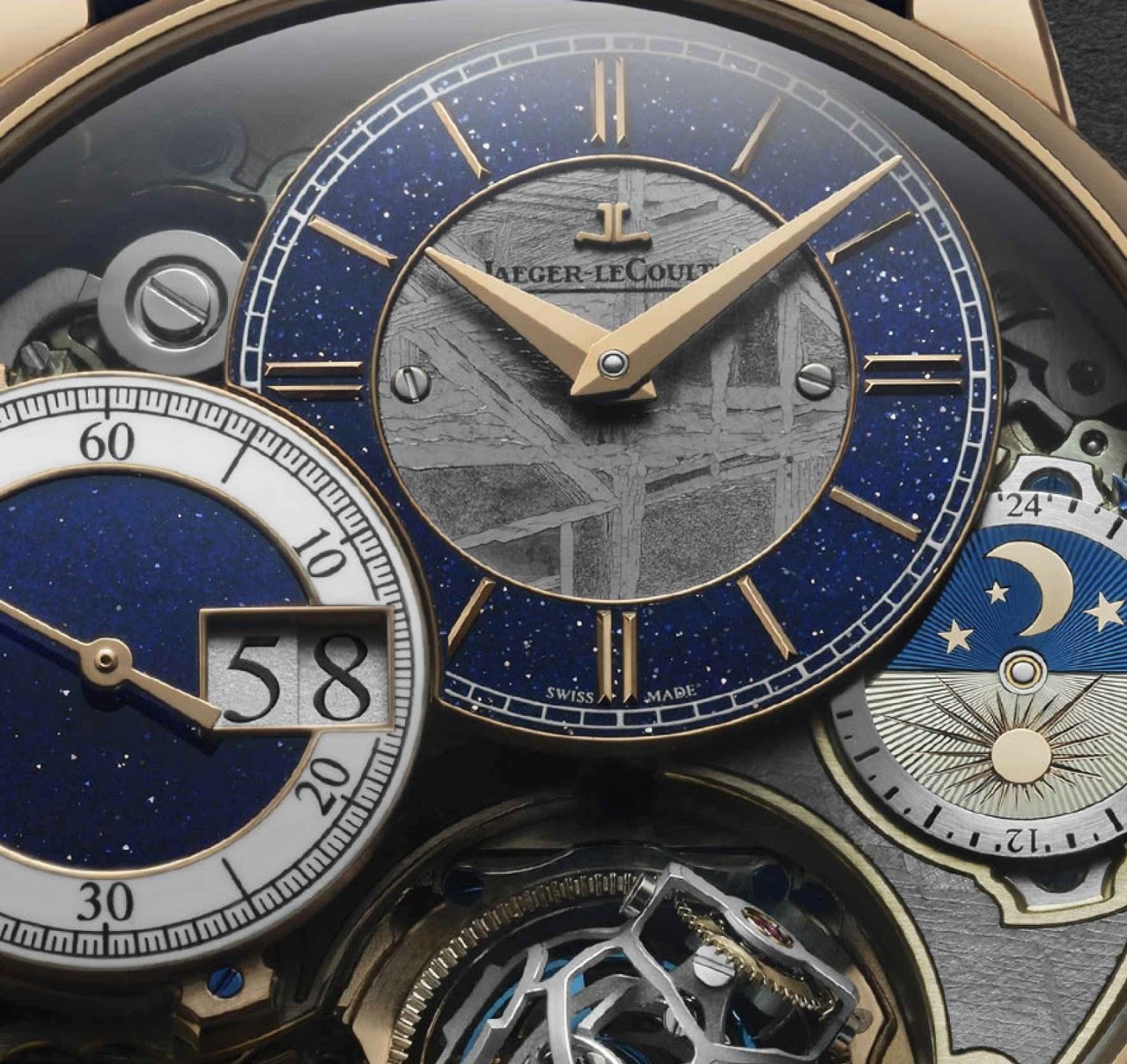 The meteorite comes from the 26 tons called Gibeon which landed in Namibia. It is used for the center of the dial dedicated to Time, and set in the movement bridges and plates on the front and backside. The bridges are nicely beveled, too.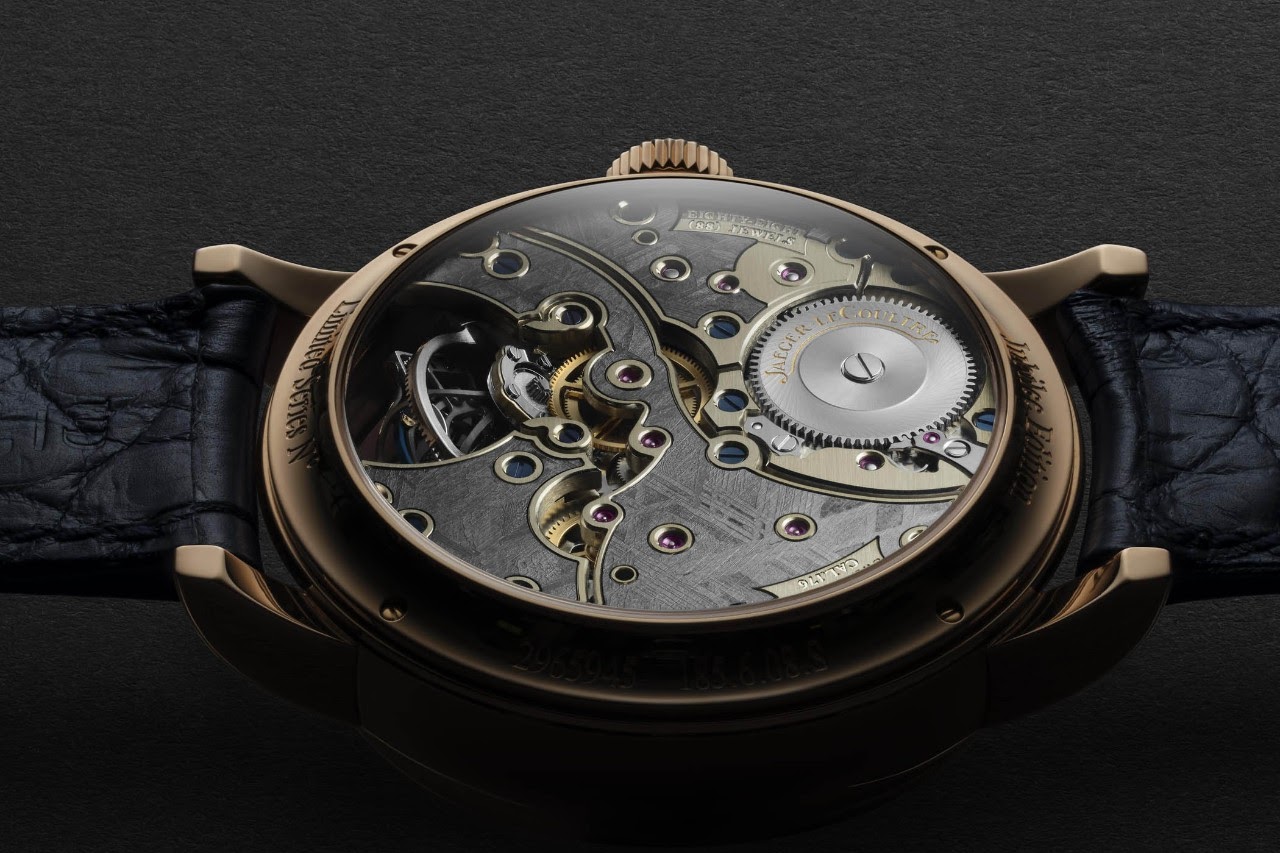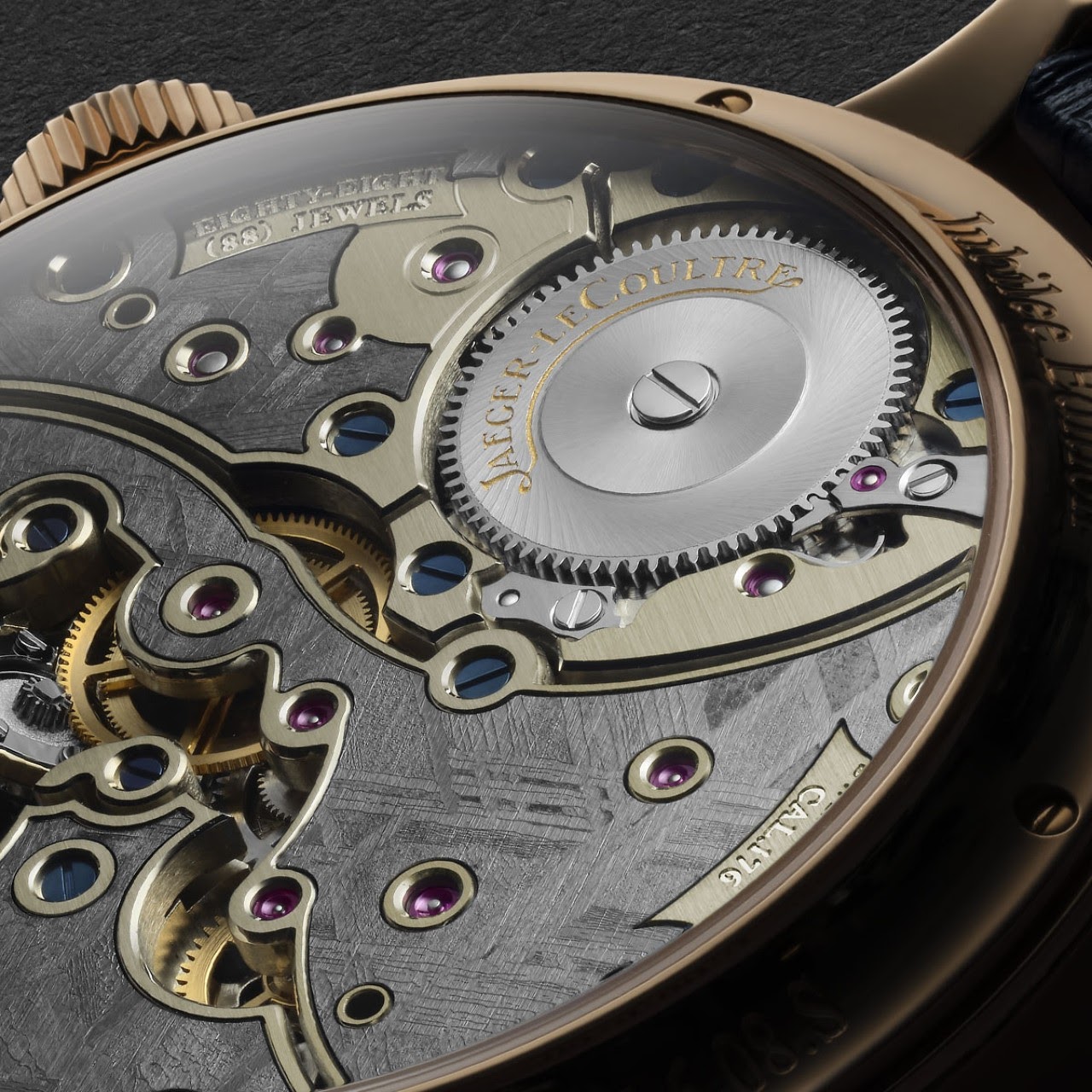 Aventurine is surrounding the meteorite of the dial dedicated to Time and used for the Chronograph dial. Cherry on the cake, the chronograph dial has a superb enamel " ring ".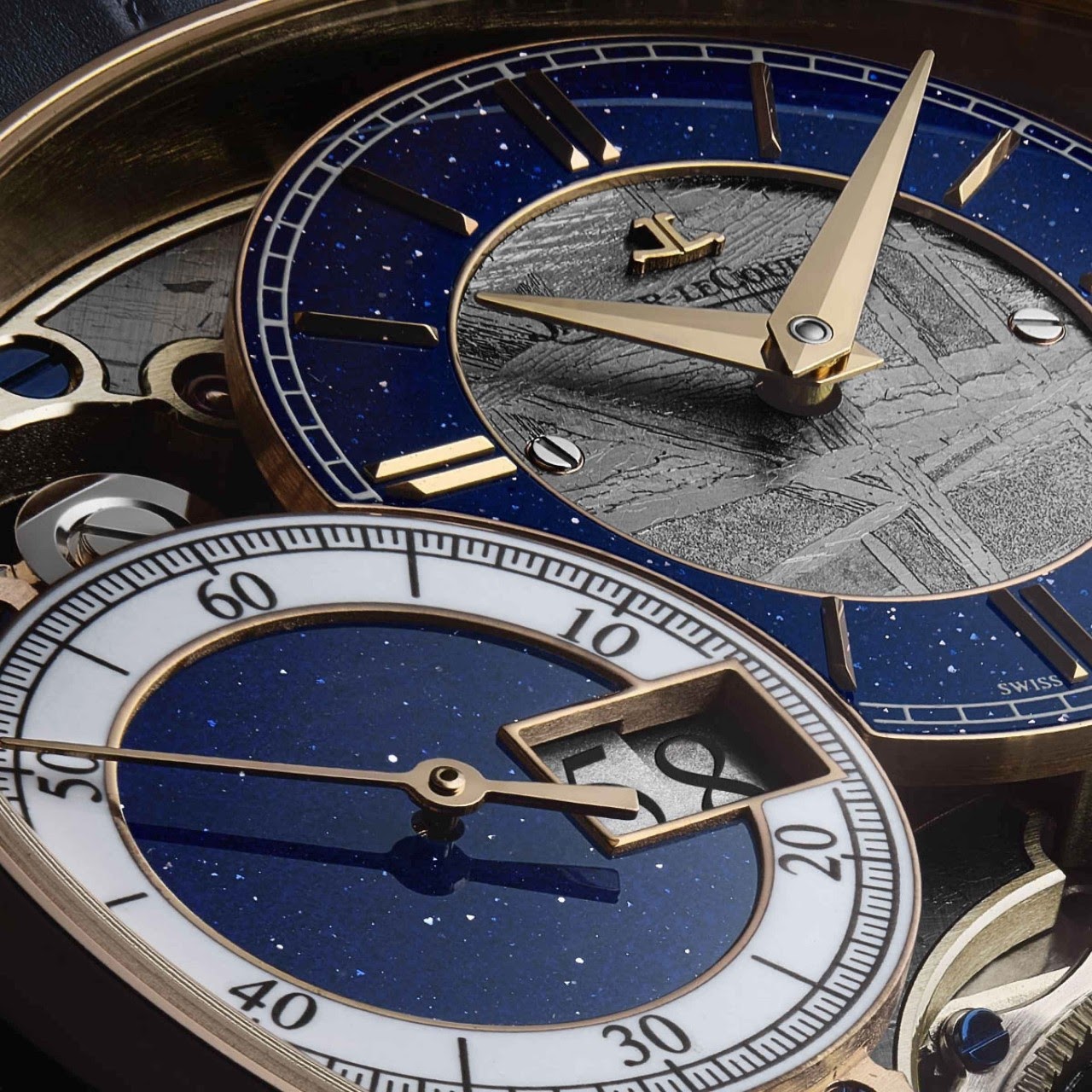 Even the day / night indicator receives a special treatment: Hand engraved and guilloché on which the sun, moon and stars in rose gold are applied.
All these details should not lead us to forget that the main goal of the Gyrotourbillon Three is to associate the magic of a Gyrotourbillon with its spherical blue hair spring and the fascination of a digital chronograph.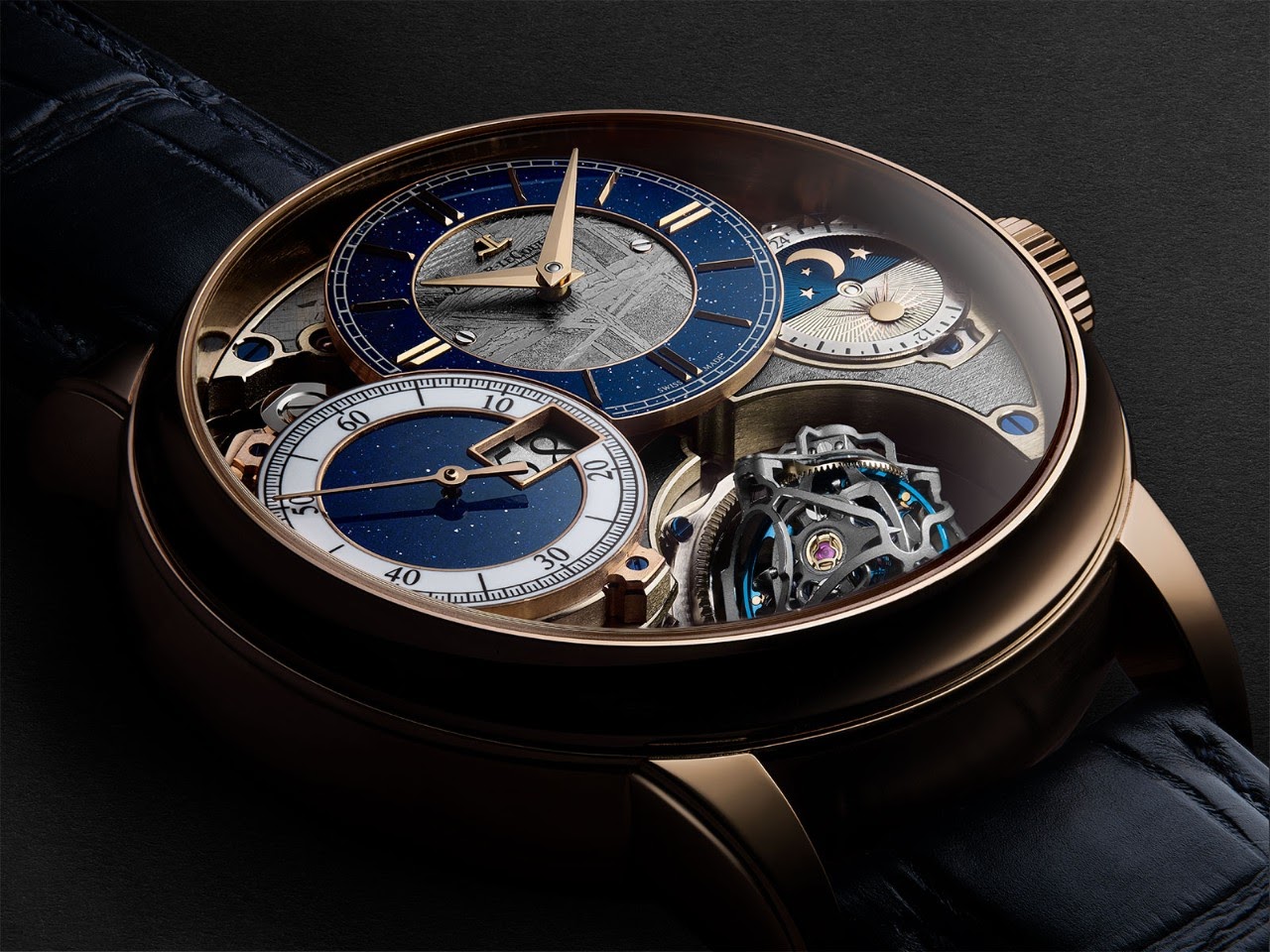 So, this version of the Gyrotourbillon Three goes a step above the first edition, not in terms of horological content, of course, but in terms of refinement and originality, totally in the vein of the Hybris Artistica opus.
At a bit more than half a million USD, it will not be for everyone. Only 8 pieces will be made, too.
I am impatient to take some live pictures of this watch, to be able to fully enjoy the visual impact of this dial and movement decoration.
Best,
Nicolas