31th of July 2007 / 31th of July 2019. 12 years, it's been 12 years that this Master Minute Repeater is on my wrist!
It is not the oldest watch still present in my collection, but it is a magic and a cherished one.
This is the kind of watch which was a fantasy which turned into reality.
When it was released, in 2006, I was totally mad about it, thinking that I will never be able to find a solution to get one. Then the planets were aligned, I made a big move in my collection, I was given some time to achieve all that, and, as the French say " Et voilà...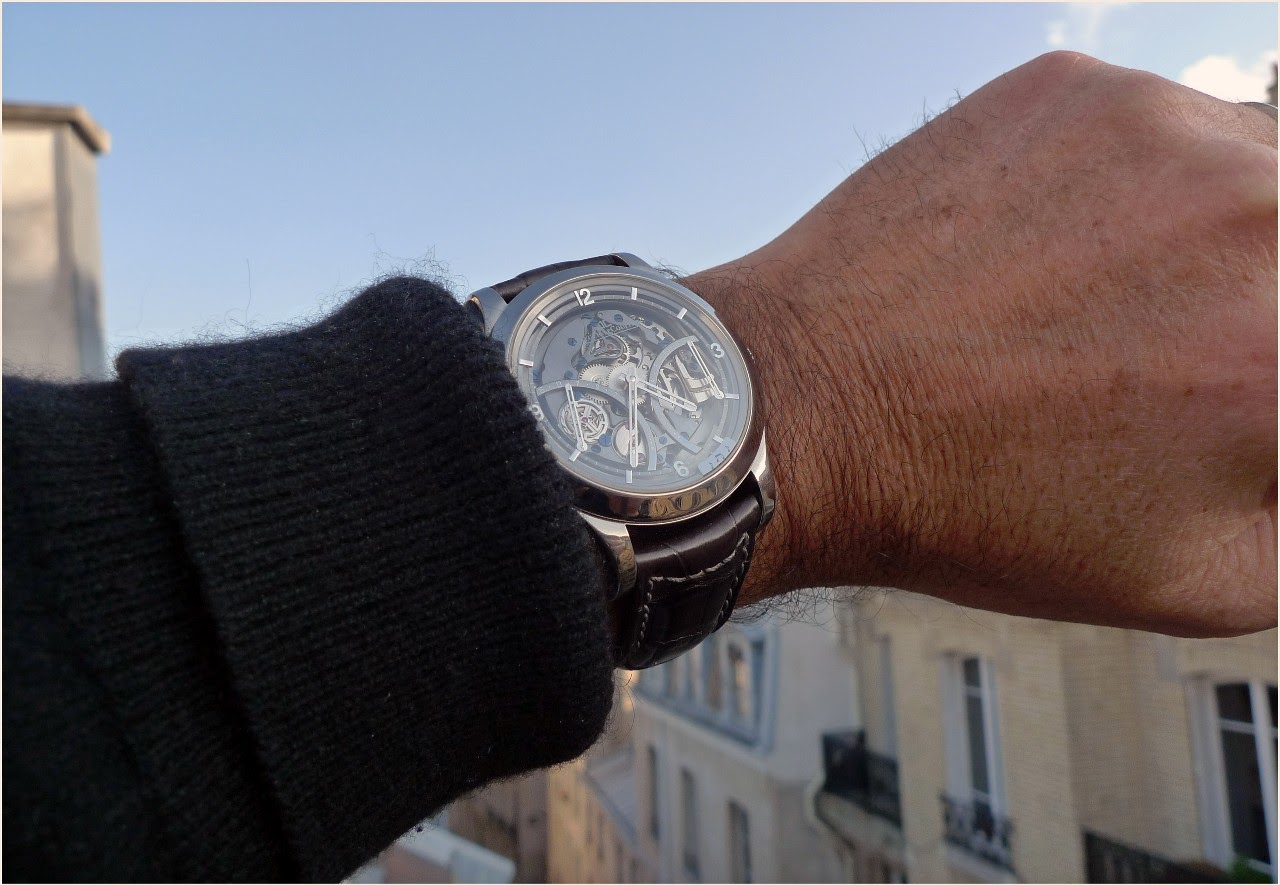 The dream suddenly was reality.
A short trip to pick it up, a good moment with friends, and on my way back to Paris, in the Thalys, I started to play with it, to make it " sing ", caught by the magic of these hammers in action, by the open dial and its multiple reflections, in awe with its polished Titanium grade 5 case, a tad dark but so light, intrigued by the combination of complications a 15 Days!!! Power Reserve and Torquemeter, combined to the Minute Repeater, of course.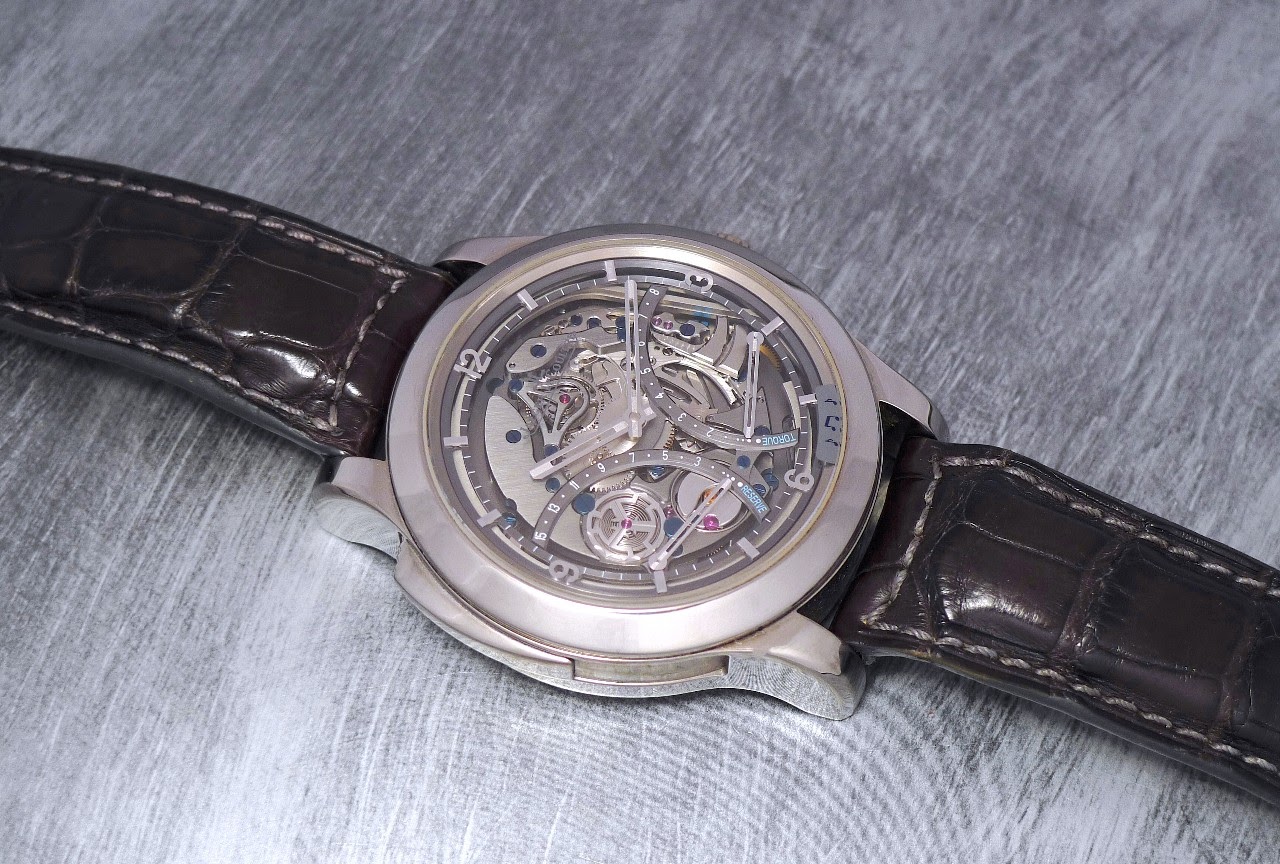 I already mentioned it, but this is one of the few watches I spent several sleepless nights playing with it. After all wasn't it made to give you the time, at an era where electricity didn't exist?
One word on the sound... The Master Minute Repeater is the second modern minute repeater from the Grande Maison, 11 years after the Reverso Minute Repeater ( 1994 ).
But compared to the Reverso, the Master Minute Repeater is an acoustical Revolution with its gongs welded to the sapphire glass. The sound is much louder, richer, too. It is the father of all the Jaeger Lecoultre Minute Repeaters we saw, since then.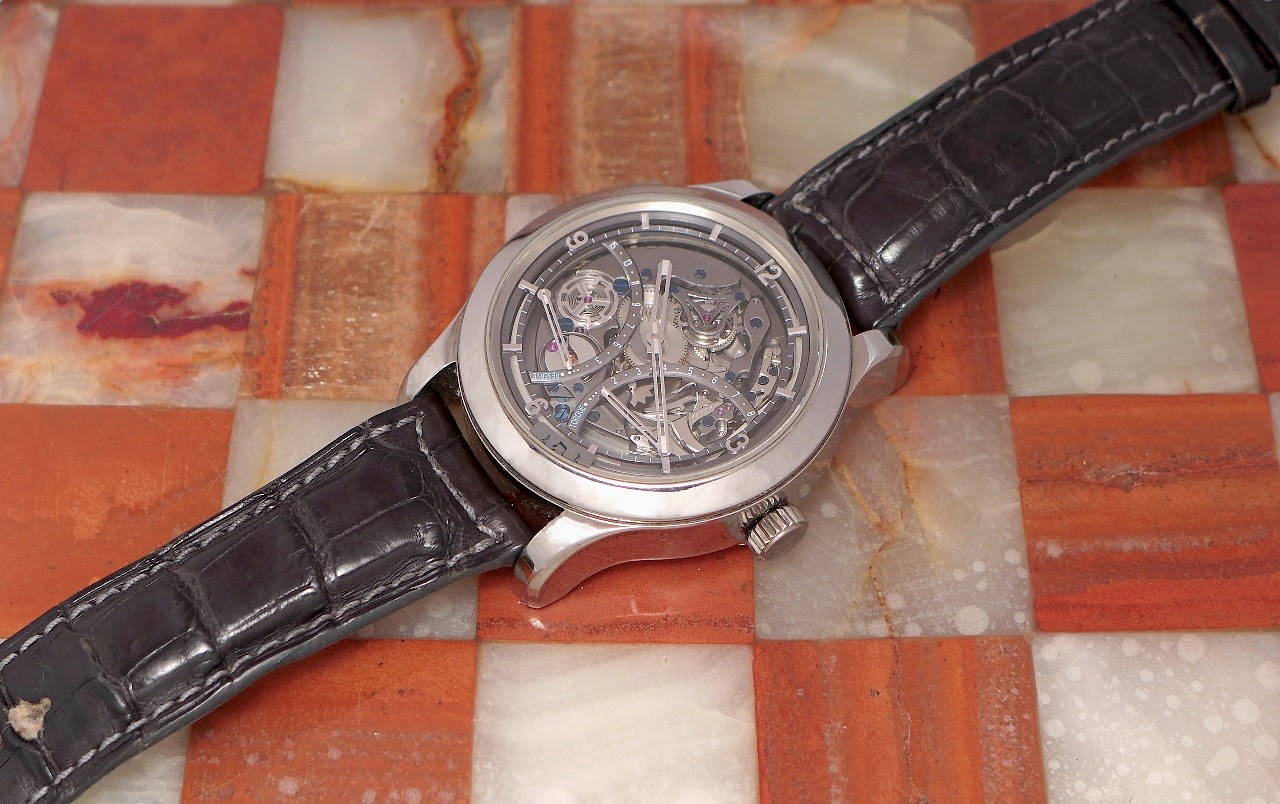 As a good old friend, it went with me everywhere in the world. I let those I met play with it, as I didn't- and still don't-fear- for it. Just a recommendation, to let the governor stop before activating the minute repeater again, and that's all.
Antoine Lecoultre, you can be proud of this one...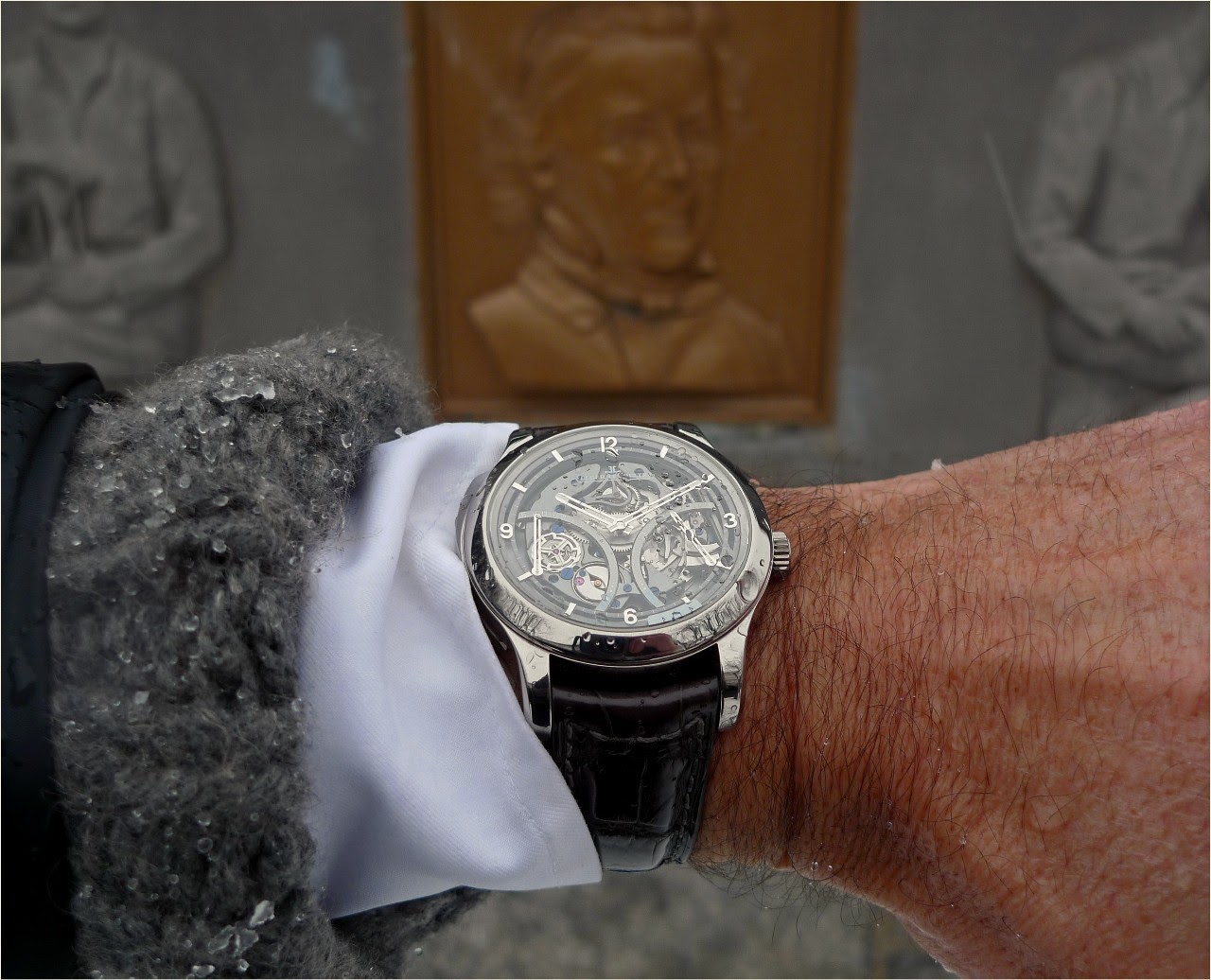 A watch I still wear with an intense pleasure, and which provides me special feelings, a blend of happiness, pride, and admiration.
And 12 years after, its dial and movement are still modern, while its case is a bit outdated, I must confess. But that's the only light reserve I can make about this watch.
A last word: After all these 12 years, my dear Master Minute Repeater hasn't been serviced, as it works flawlessly. Even if I am considering in the year or the two years to come to send it for a well deserved service, it obviously is a watch... To last!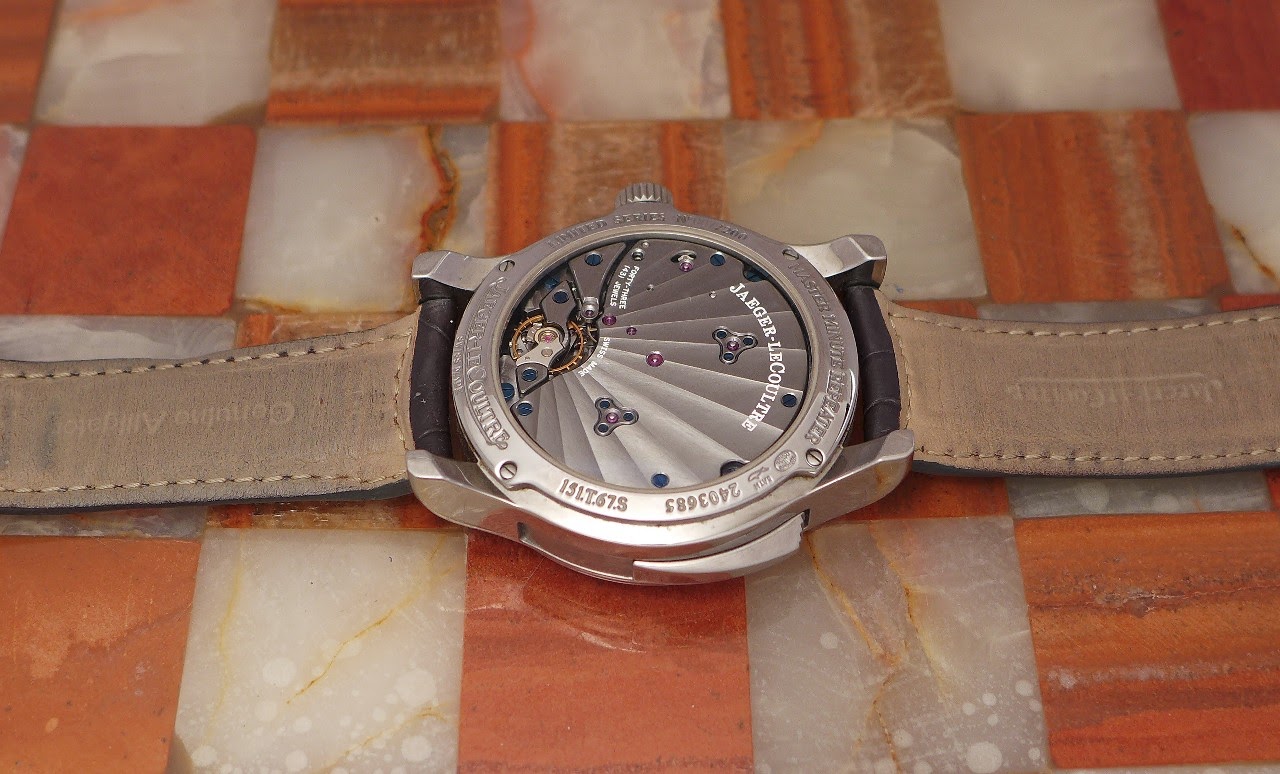 Happy 12th birthday, my dear Ding Dong.
With love,
Nicolas