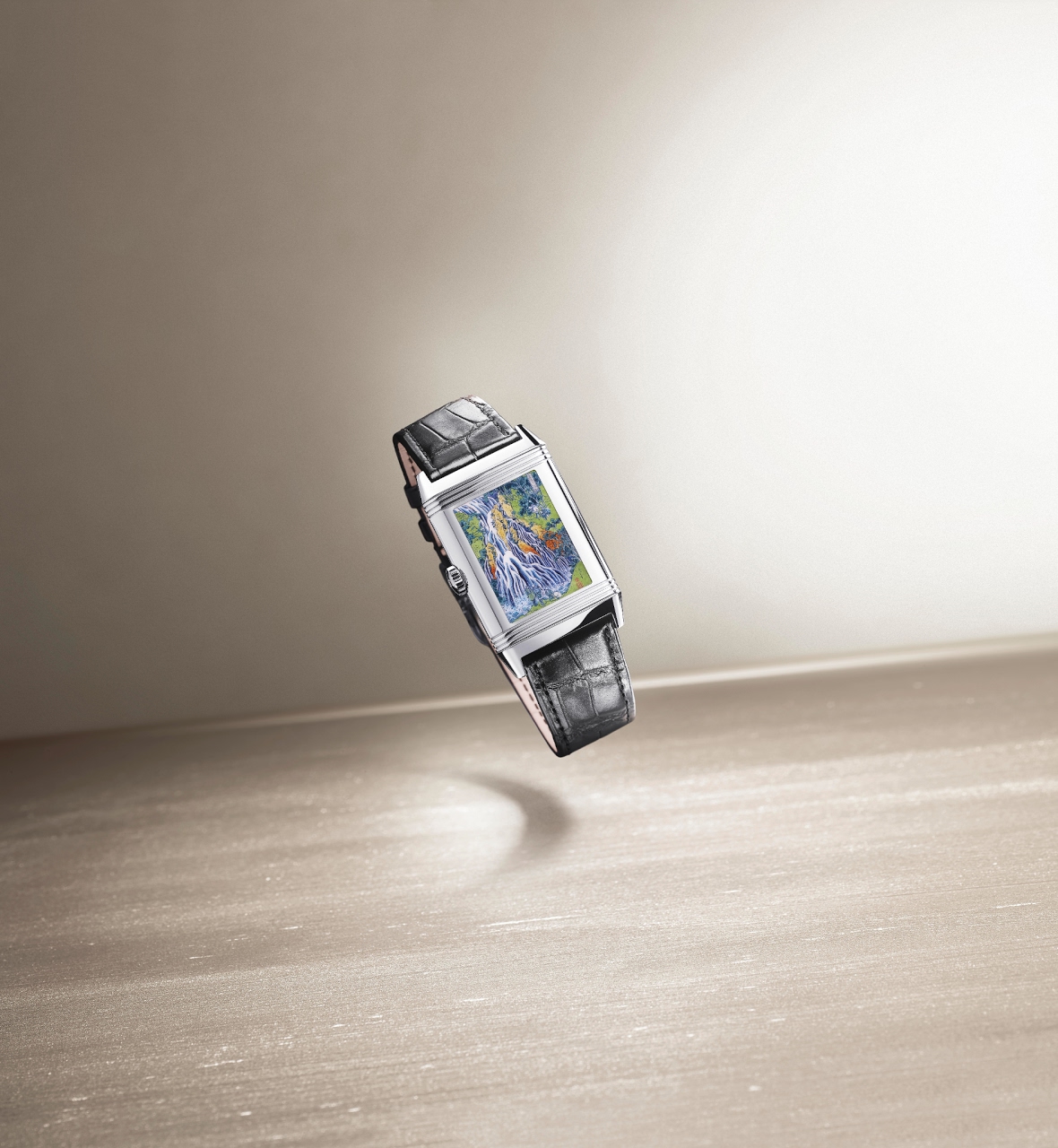 Our dear Im6 was faster than me on this Reverso Hokusai. So let's come back to this one.
The Reverso Tribute Enamel - Hokusai 'Kirifuri Waterfall' is the second Tribute to Hokusai paid by Jaeger-Lecoultre to this artist.
Indeed, in 2018, we had a first one, which is famous as several brands paid homage to Hokusai and his well known " Great wave of Kanagawa ".
Here is the 2018 " Great wave of Kanagawa ", in white gold, limited to 8 pieces: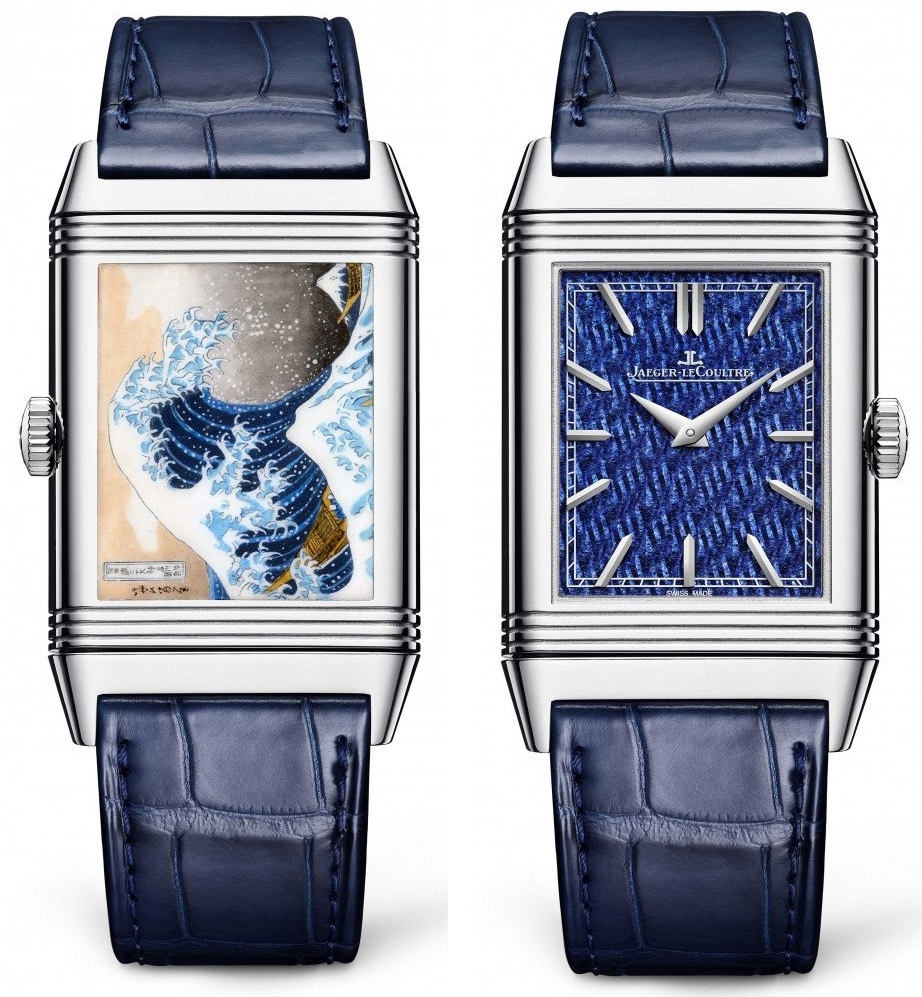 The original masterpiece: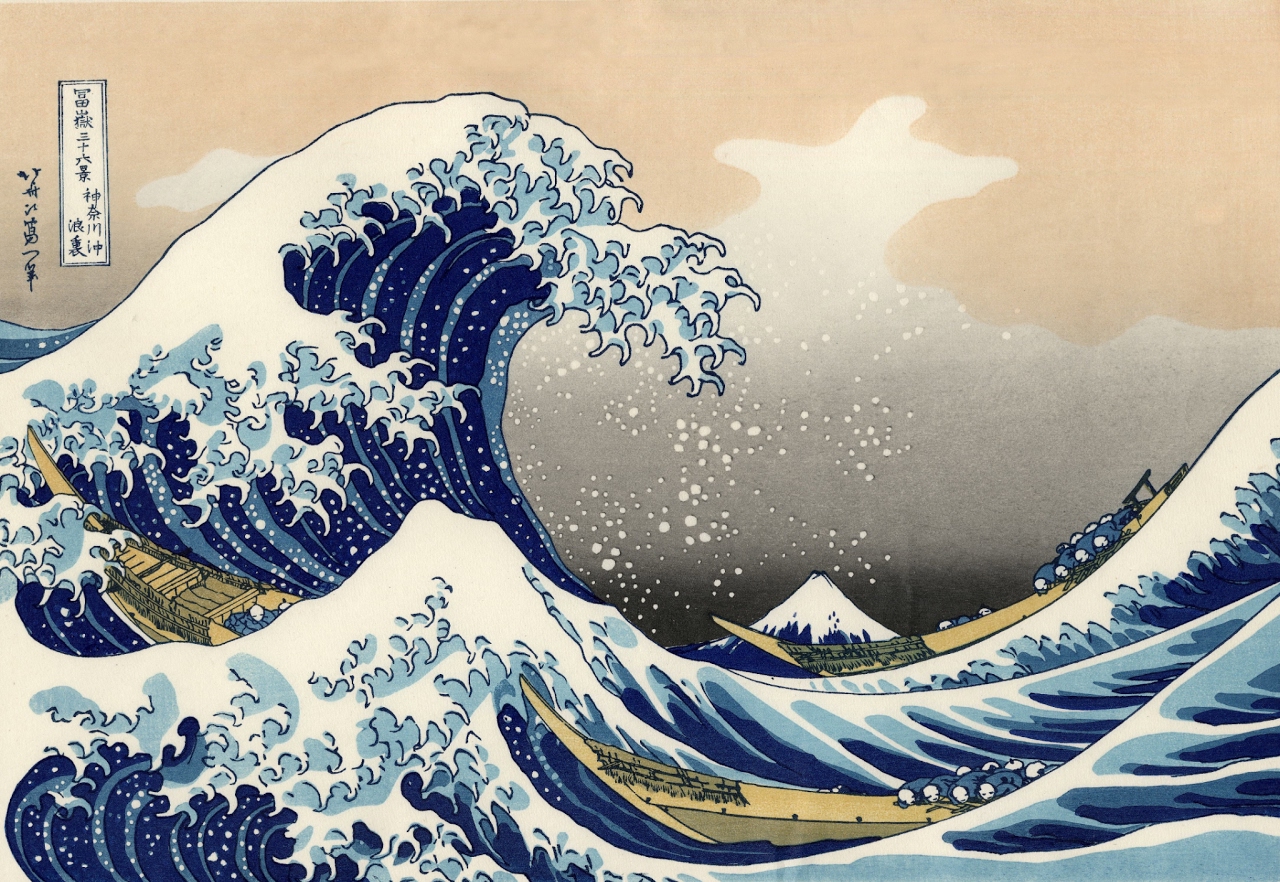 This year, Jaeger-Lecoultre comes back to Hokusai with a second Reverso, the Reverso Tribute Enamel - Hokusai 'Kirifuri Waterfall'
Here, we have the same case dimensions, which are ideal for that kind of Reverso: 45, 5 x 27, 4 big, 9, 73 mm high, in white gold, too.
Of course, the movement, is the same, the good old Cal 822 we all know.
The main interest of this watch is on the recto and the verso, for sure.
On the recto, you have a beautiful enamel grand feu green dial, which receives a waves guilloché. I posted the picture of the Great wave of Kanagawa above for you to compare the two dials.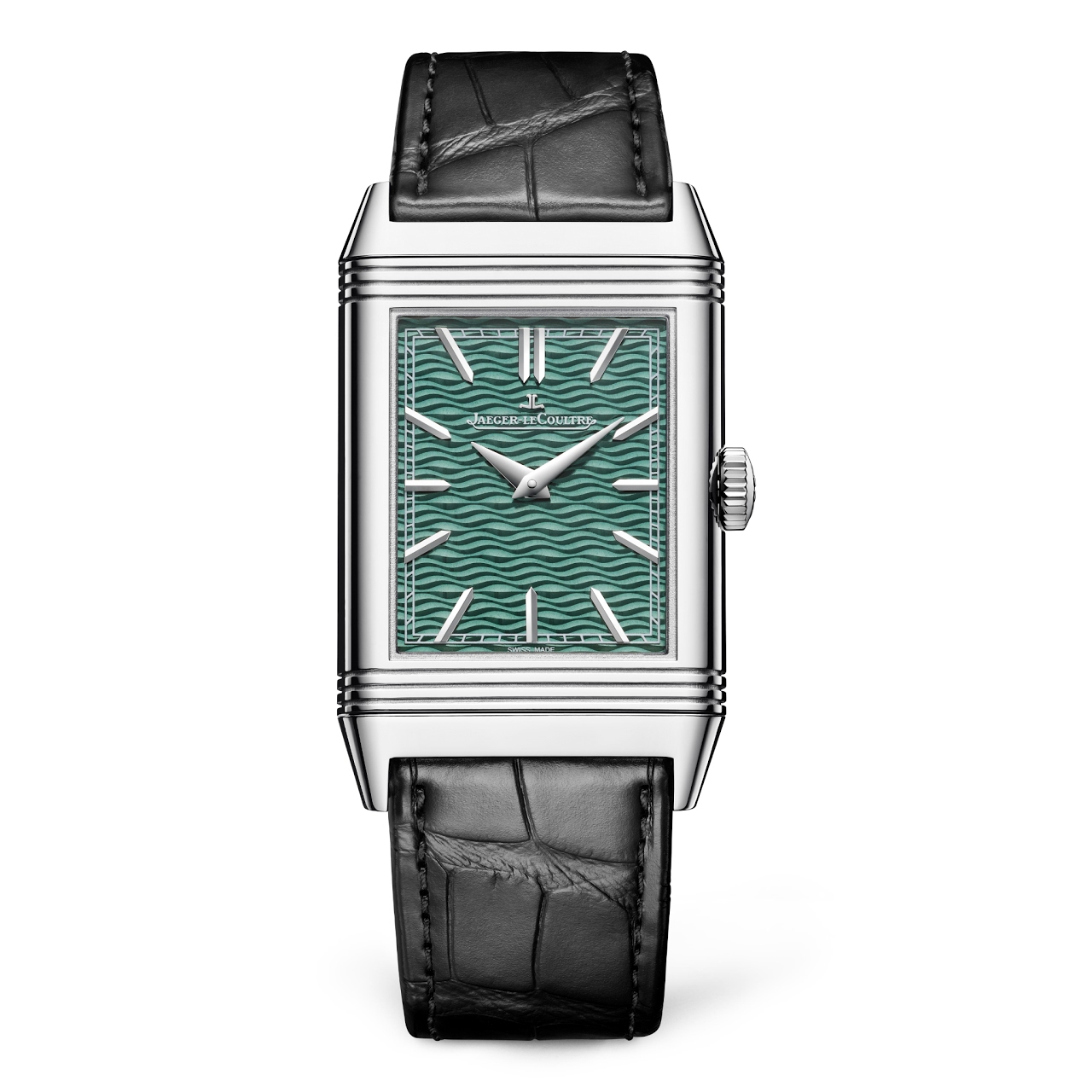 I personally find the green enamel grand feu very nice, but, well... Once again, another green watch... I start to get rid of green dials, and I would have much preferred a blue dial, with the wave pattern I rally find delicious.
Now, the raison d'être of this watch, its back... And the sumptuous Kirifuri Waterfall.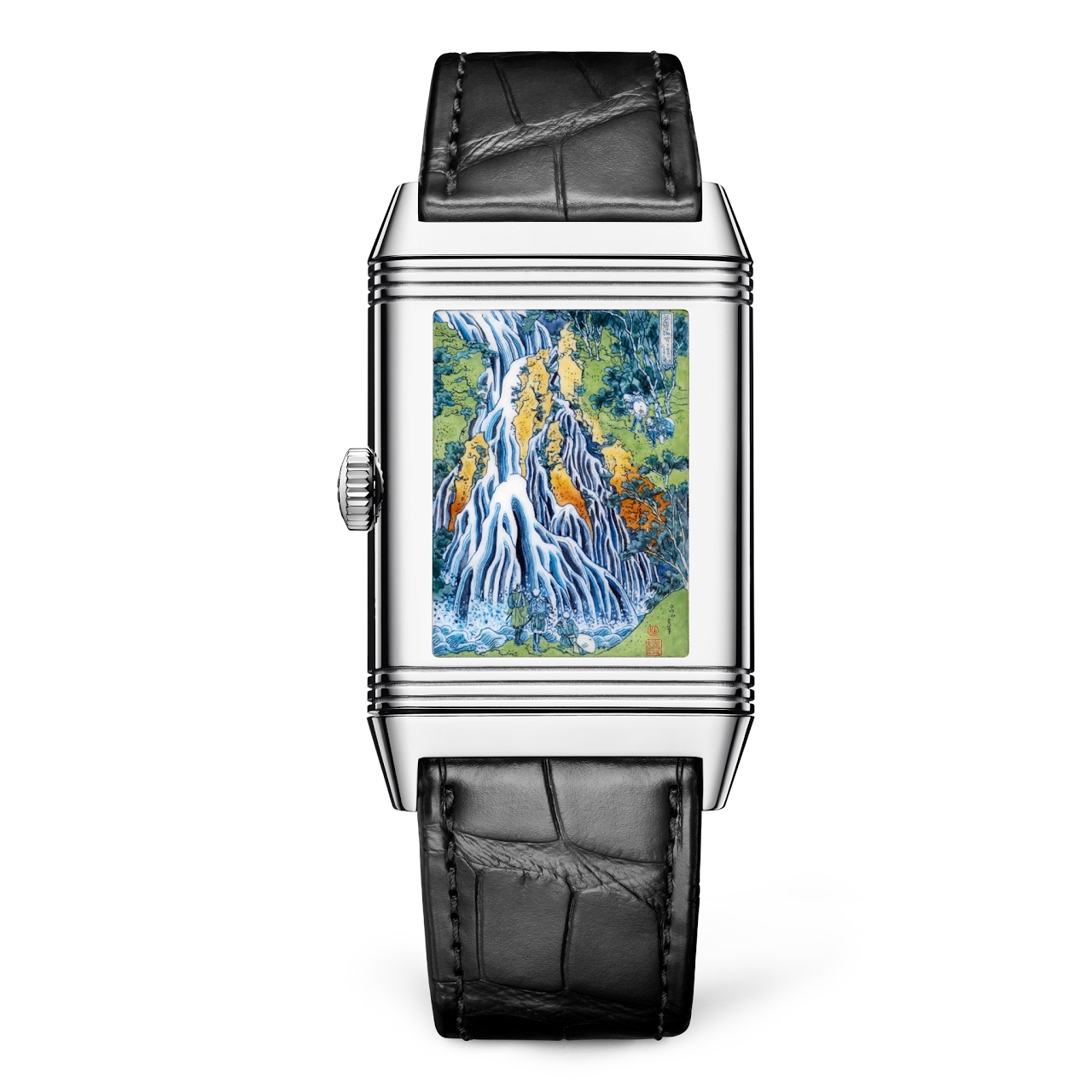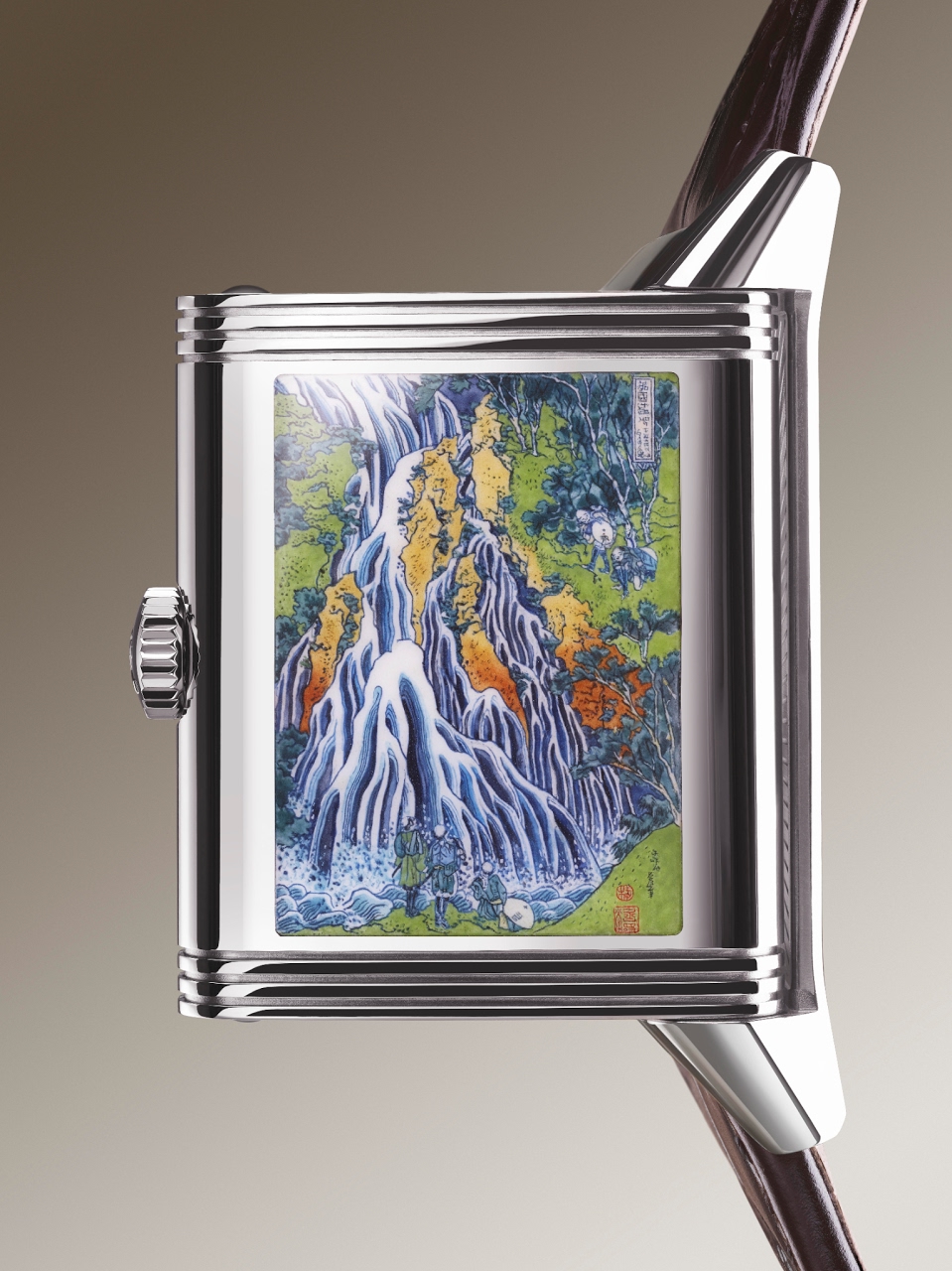 Are you able to imagine the amount of talent and skill to be able to reproduce such a masterpiece in such a small space? That always impressed me.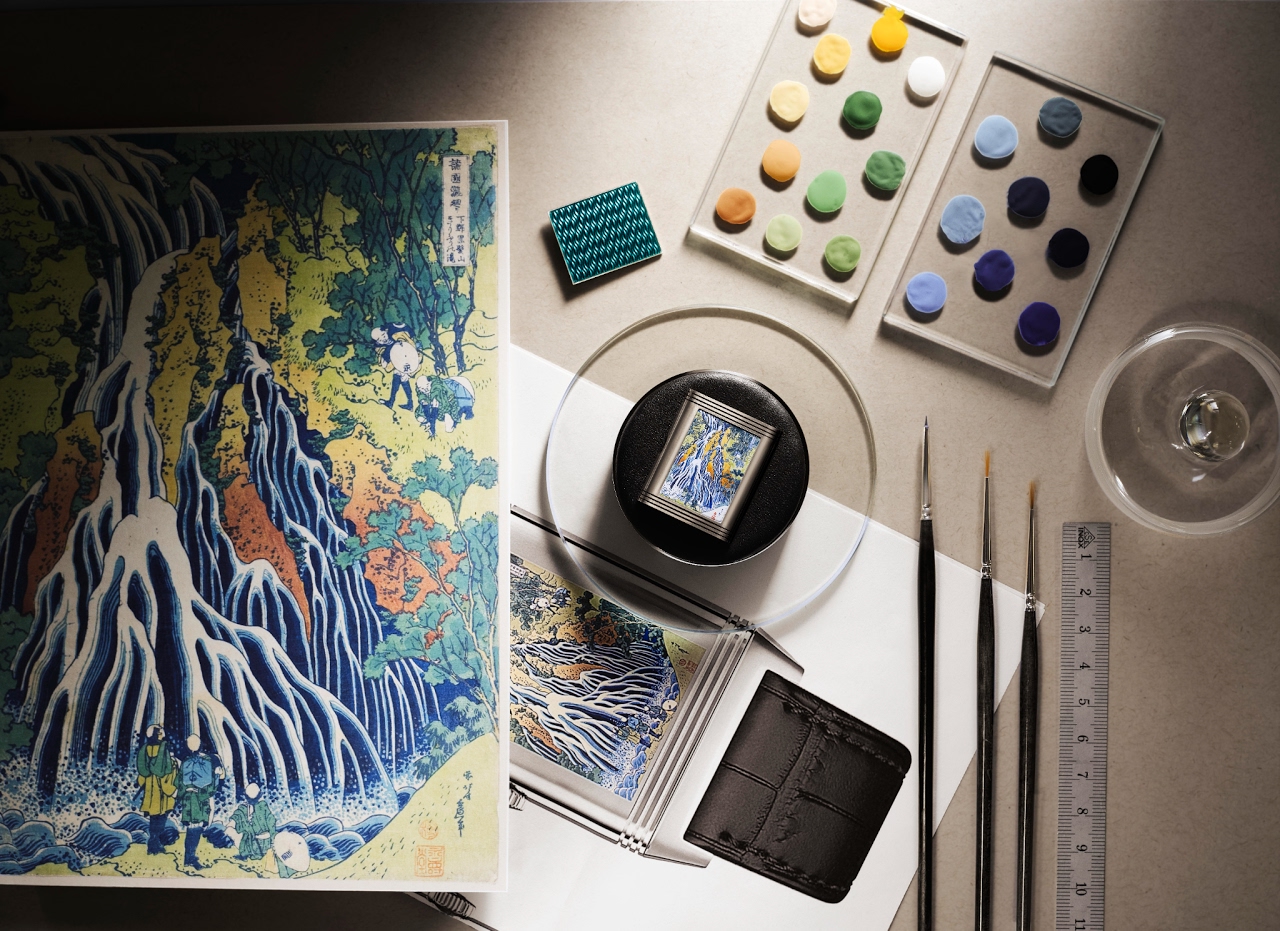 Here again, the outcome is spectacular.
Even if I must confess that my favorite remains the Great Wave of Kanagawa, for its blue hue and for the mystic wave.
A last small difference with this new Reverso" Hokusai " is that it is also a limited edition, but of 10 pieces instead of 8.
Looking forward to reading your comments and thoughts,
Best.
Nicolas