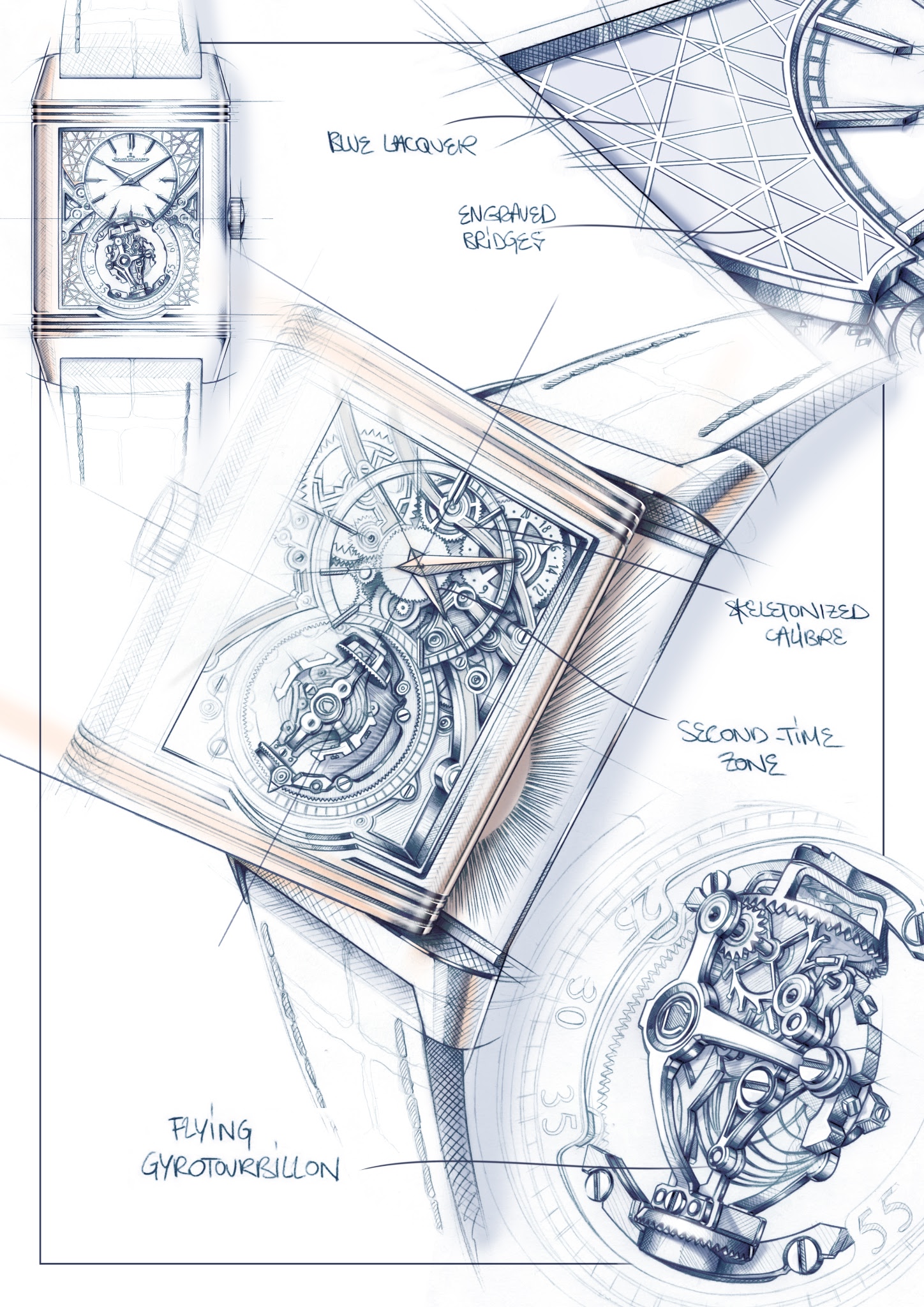 This one, I would rather call it Reverso Tribute Gyrotourbillon " Artistica ", because it is the Artistic expression of the Tribute Gyrotourbillon.
Time flies. Jaeger Lecoultre issued the Reverso Tribute Gyrotourbillon in 2016. We had to wait 7 years to see a ( colored ) gold version of this one, while the original was in platinum.
But it is much more than just the choice of rose gold for this version. Jaeger Lecoultre opted for lacquer ( in a deep blue hue ) for both dials.
On the recto dial, the deep blue lacquer has been used for the dial AND the bridges surrounding the dial and the Gyrotourbillon. The challenge here was to dig into the movement metal to make place for the lacquer, hence the presence of these fine golden lines everywhere, separating the lacquer.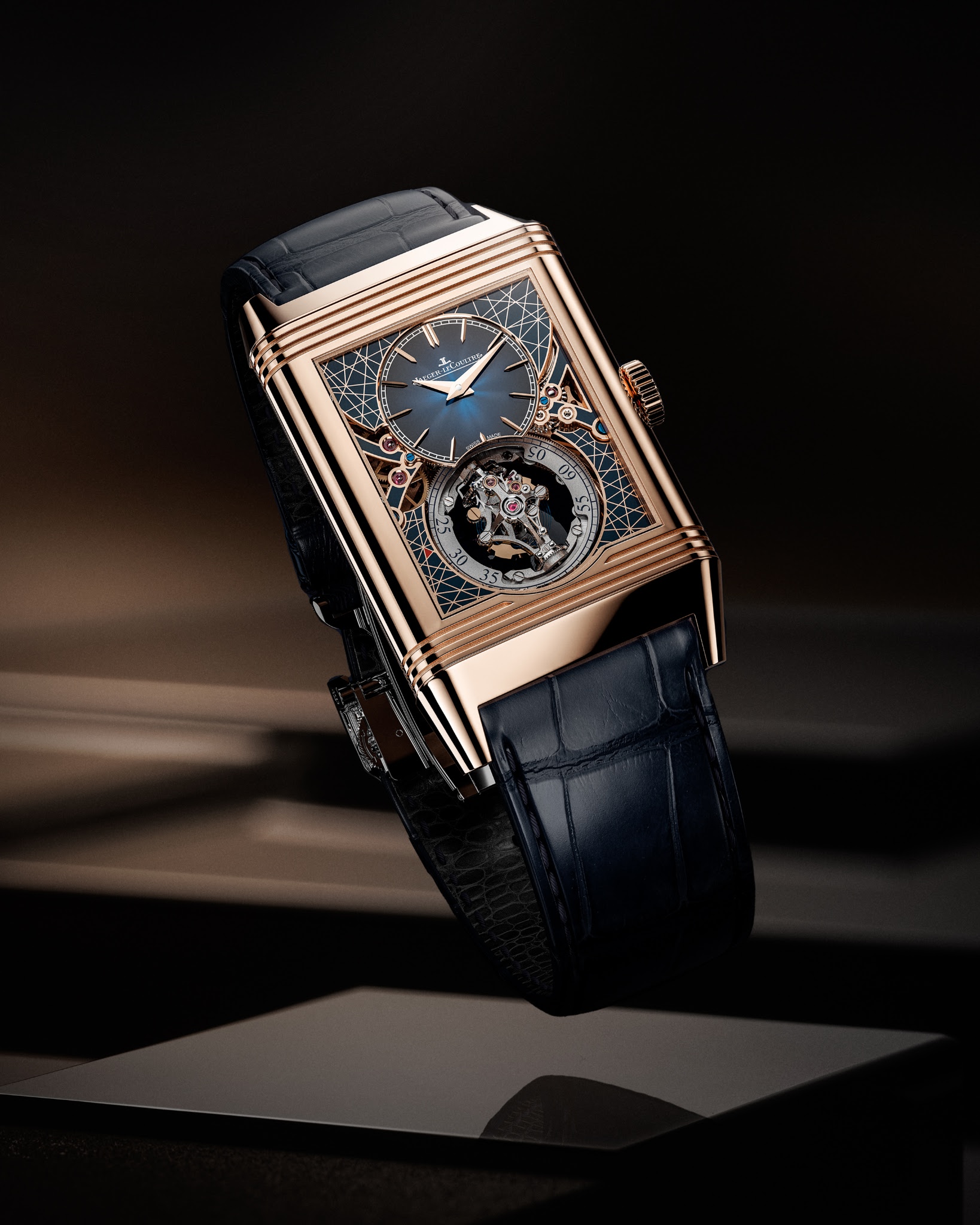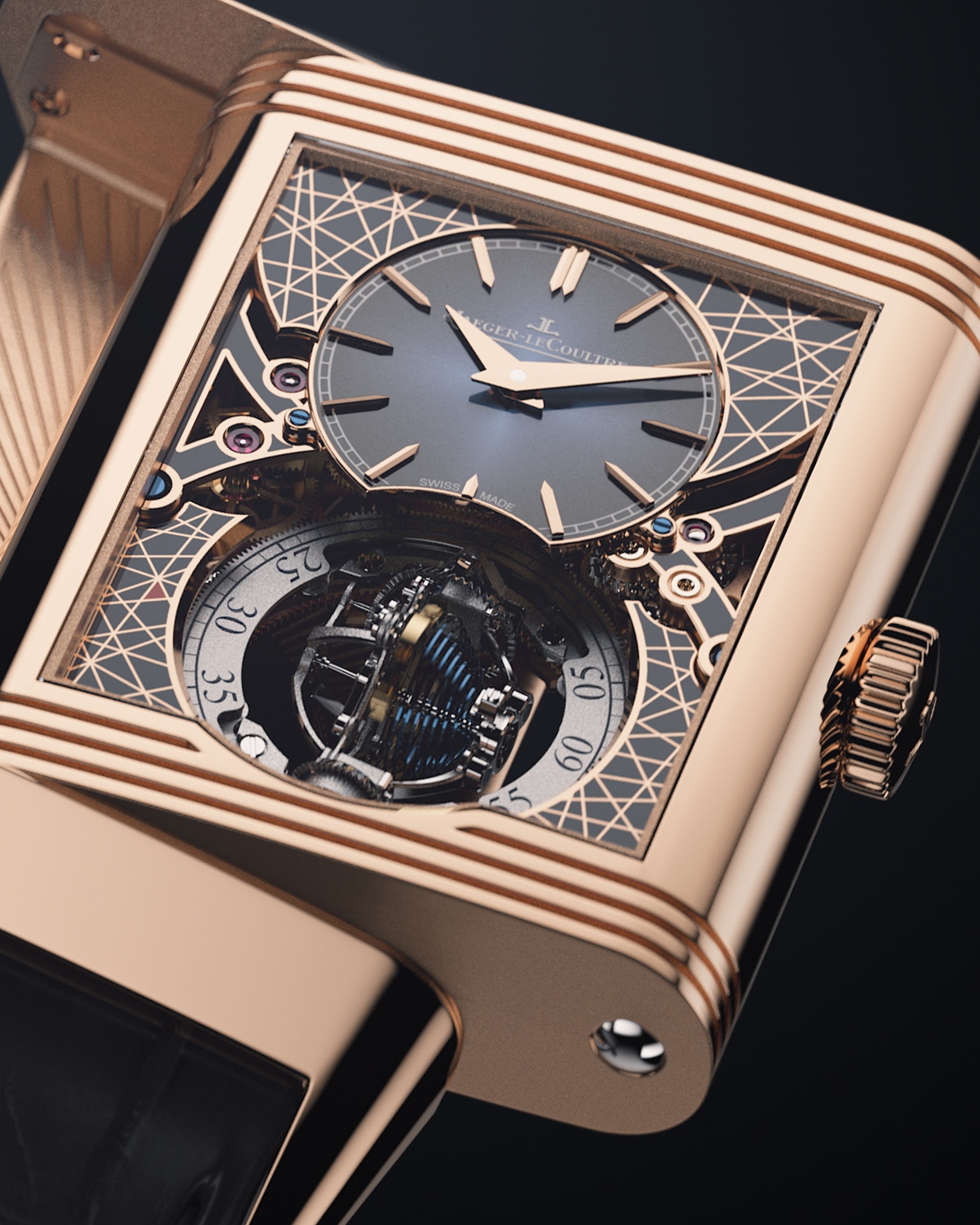 On the verso, the movement has been laser skeletonised and then hand beveled. The blue lacquer fills the dial ring and the bridges in contact with the dial.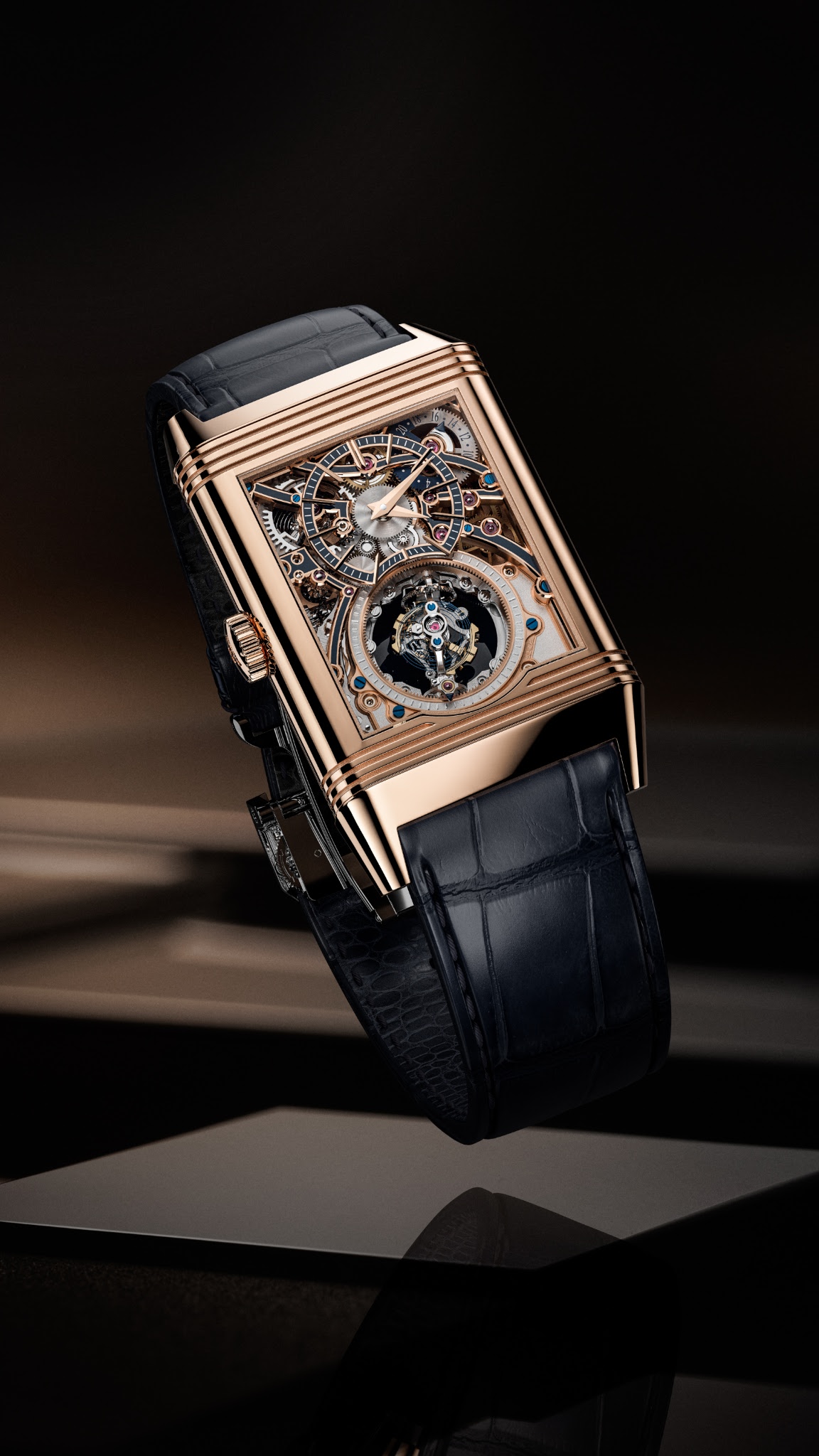 Cherry on the cake, the hemispherical spring, blue. But this is a detail we already had in the Tribute Gyrotourbillon, and the Gyrolab balance wheel first seen in the Extreme Lab One.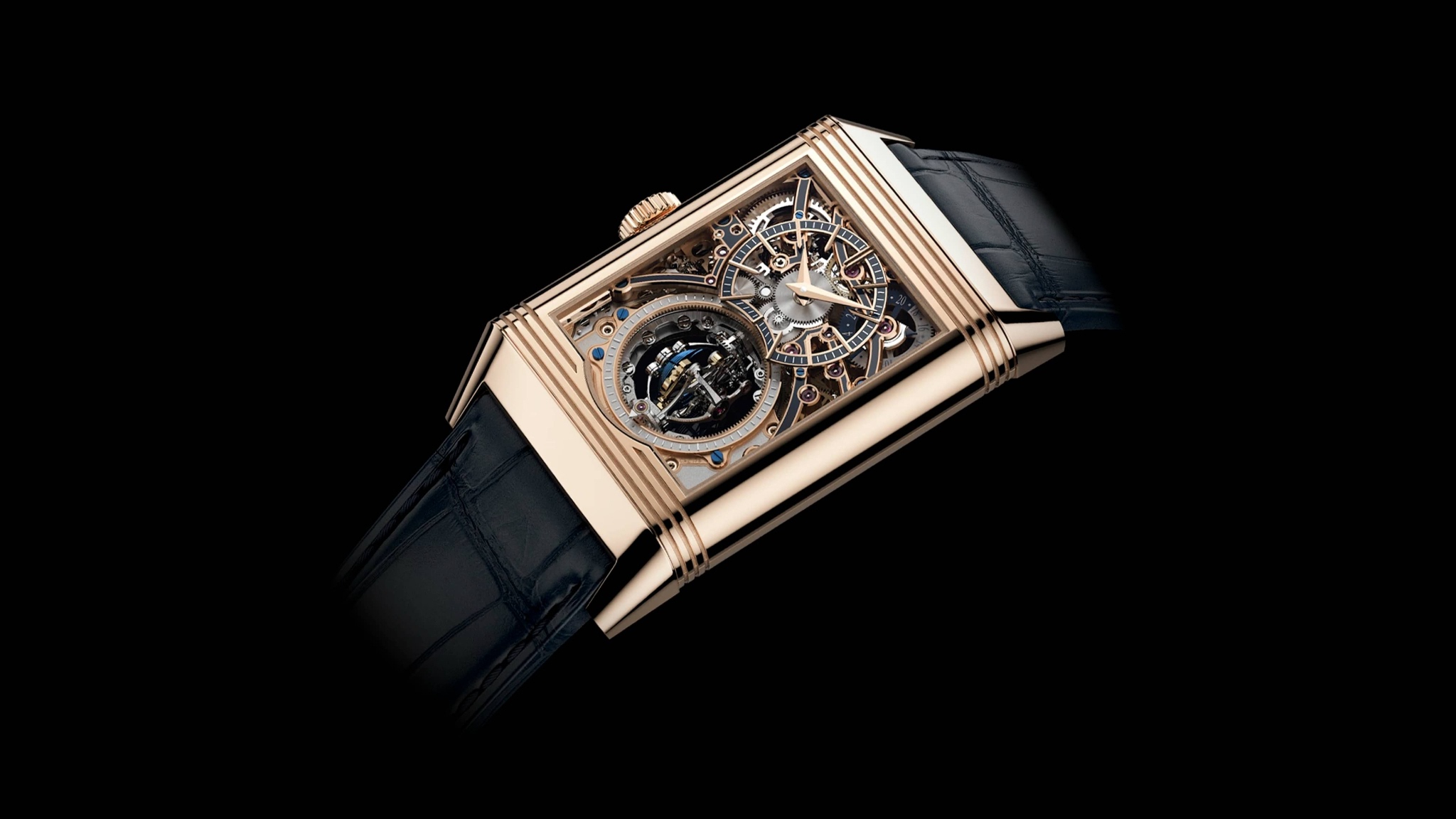 The case size is the same as the Tribute Gyrotourbillon: 51, 2 x 31 mm, but is surprisingly thicker: 13, 63 mm, versus 12, 4 mm for the Tribute Gyrotourbillon.
A subtle difference on this version: On the cradle, you have a disc also filled with blue lacquer, just under the Gyrotourbillon. Nice addition.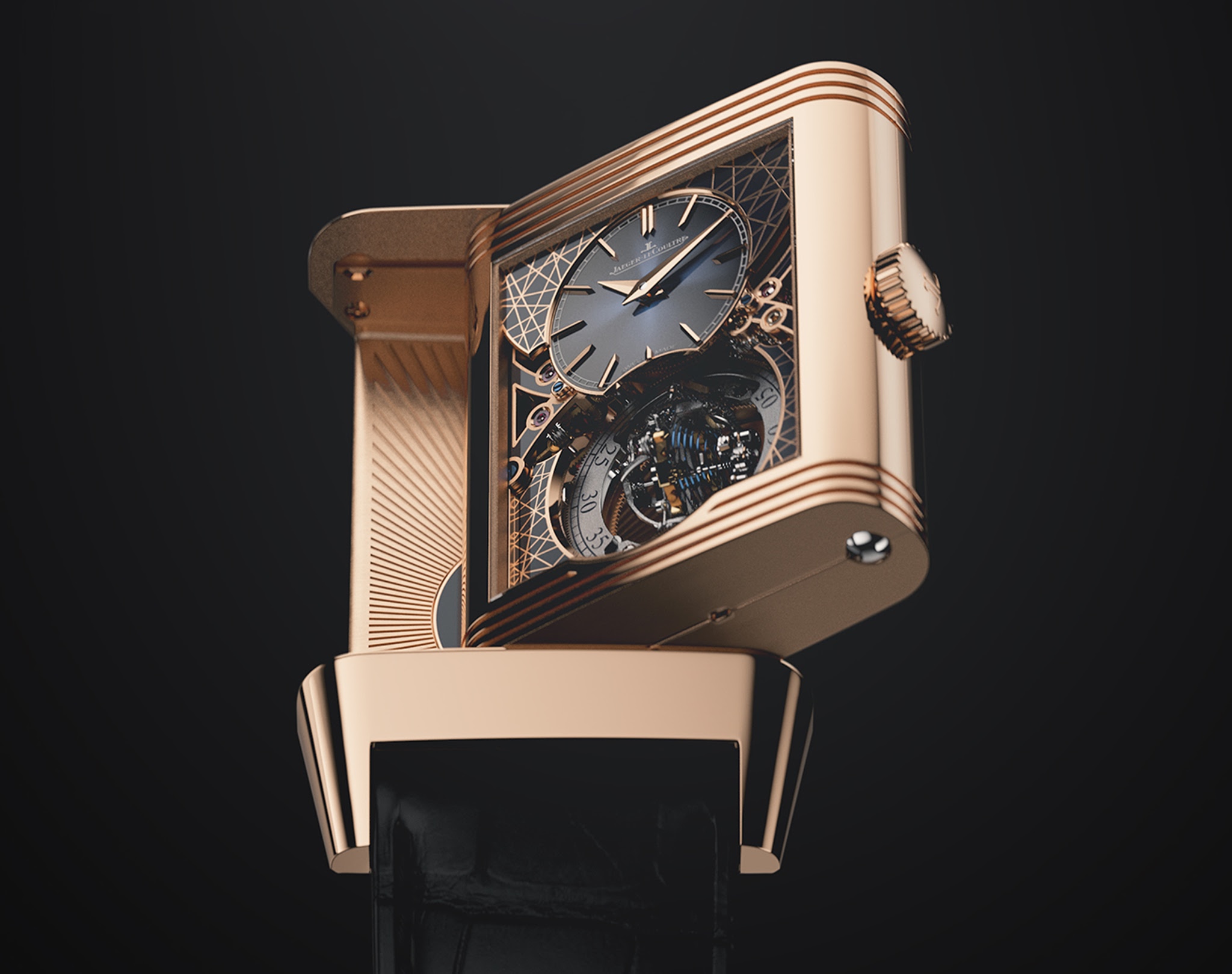 You will find the same complications: The Time, the Dual Time, the night and day indicator ( or 24 hours indicator, as you prefer ) without forgetting the magic Gyrotourbillon.
This watch is limited to 10 pieces for an unlimited price ( which I still don't know, but I can guess that it will be higher than the former Tribute to Gyrotourbillon )
So, we can reasonably say it is a beautiful, precious artistic Reverso.
My favorite side: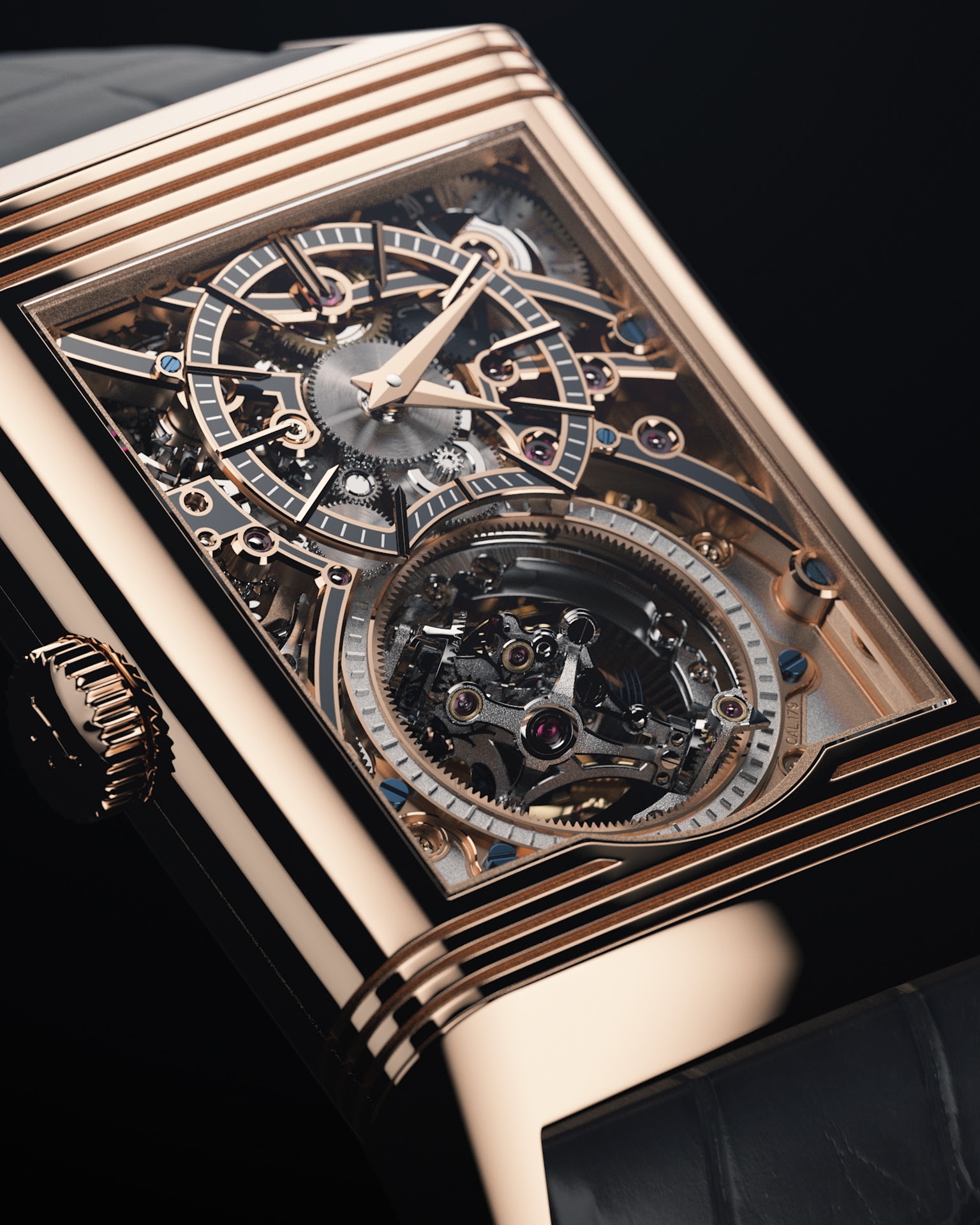 Some details which I less like:
- I would have preferred enamel to lacquer, at this level of price.
- I don't understand why it is 1, 23 mm thicker than the former Tribute Gyrotourbillon. If it is because of the lacquer, then enamel would have been an even better choice.
- 40 hours of power reserve... Jaeger Lecoulte could have improved that...
- The price: While I was not shocked by the retail price of the former Tribute to Gyrotourbillon in platinum, I feel I will fall from my chair if I know, one day, the retail of this one.
Looking forward to reading your comments and thoughts,
Best,
Nicolas