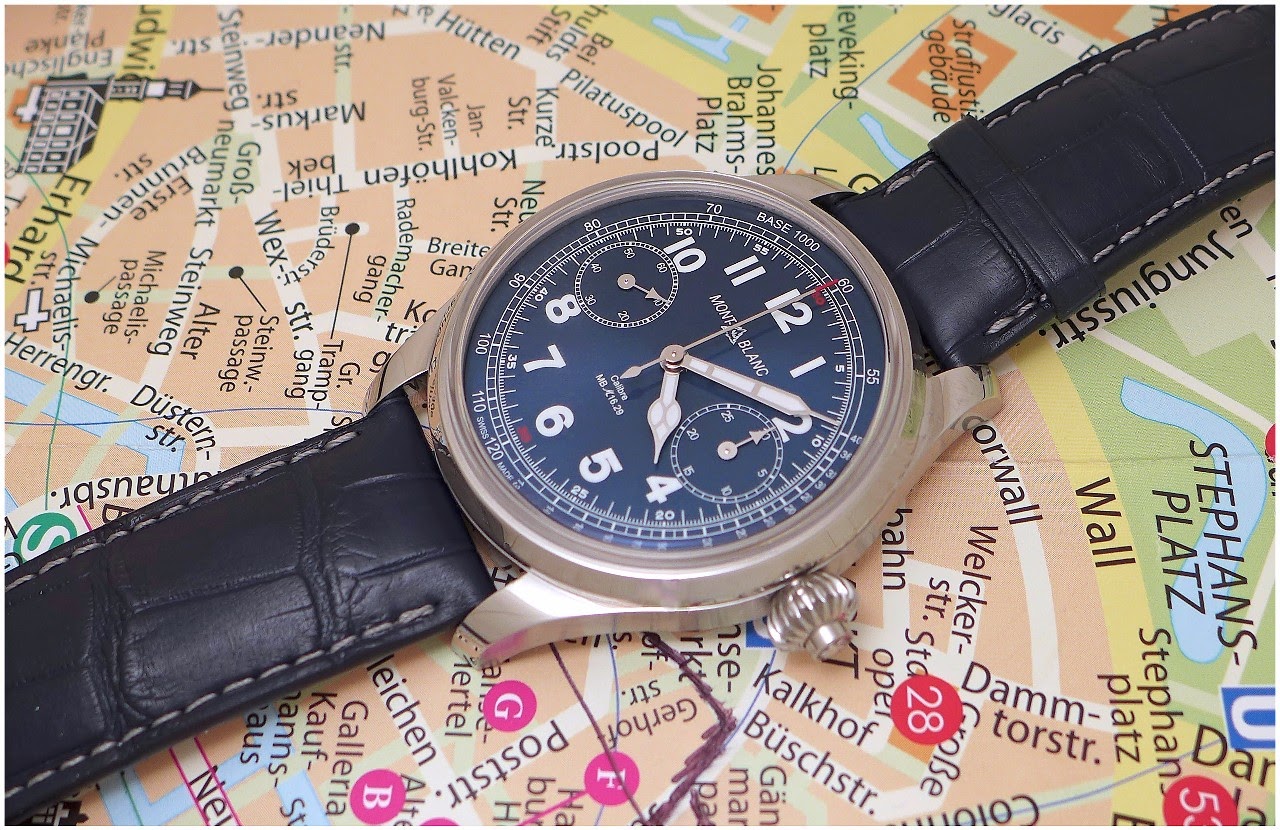 2 years of sheer pleasure, I must say. Time didn't kill my appreciation for this watch, at the contrary!
Last year, I wore it, discontinuously, for 5 months, during our contest. And when I took it off my wrist, a few days after, I was missing it.
I didn't take it with me during my summer holidays, and I regretted. Not that the other watches were not dear to my heart but this one has a special taste.
So, I confess that it is never too far from me. Some of you I met past year and this year can witness that most of the time, I had it, ready to be showed. And during our informal GTG in December 2017, it was something to see mine, side by side with another one, belonging to Arie.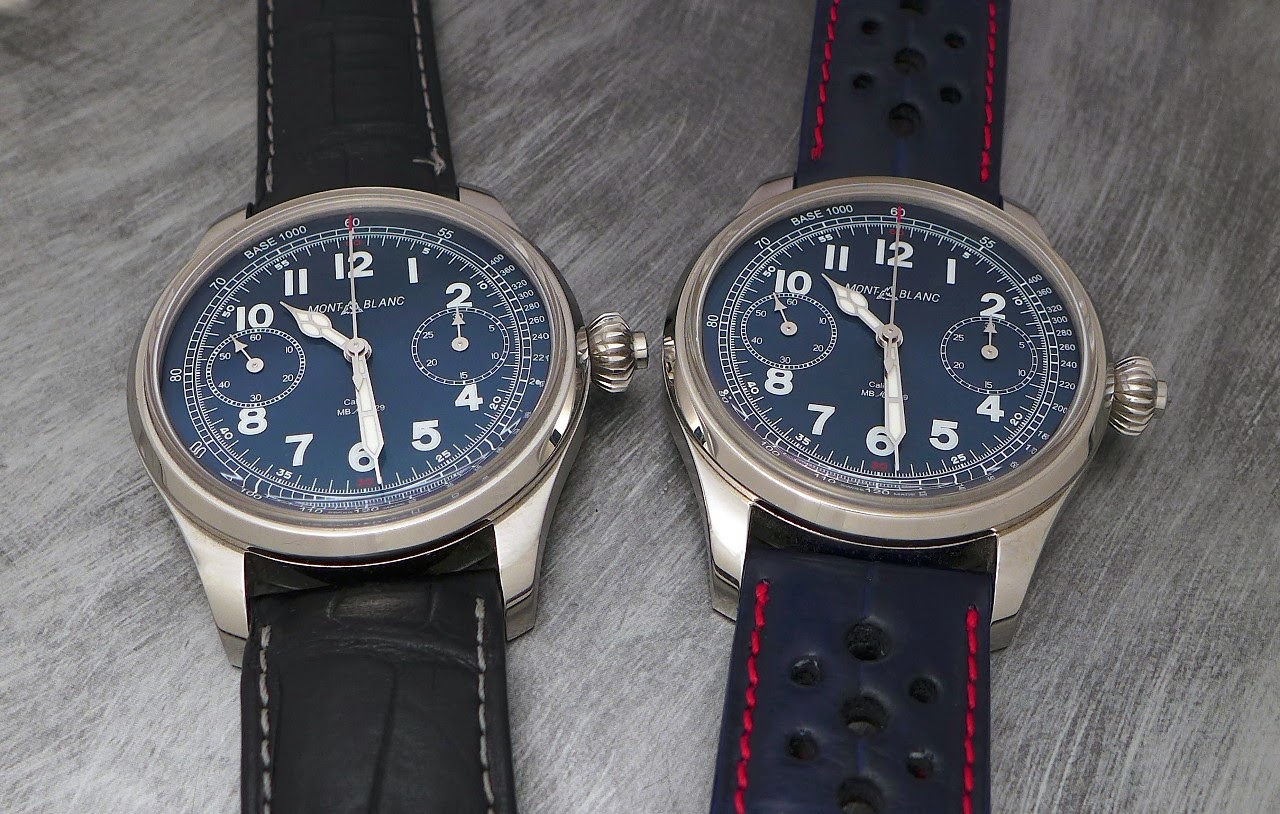 I dream of the day we'll have enough 1858 Tachymeters in the same place to stack them for an historical picture.
This Chronograph blends coolness, with its dial, and refinement, with its movement. This may explain the magic cocktail.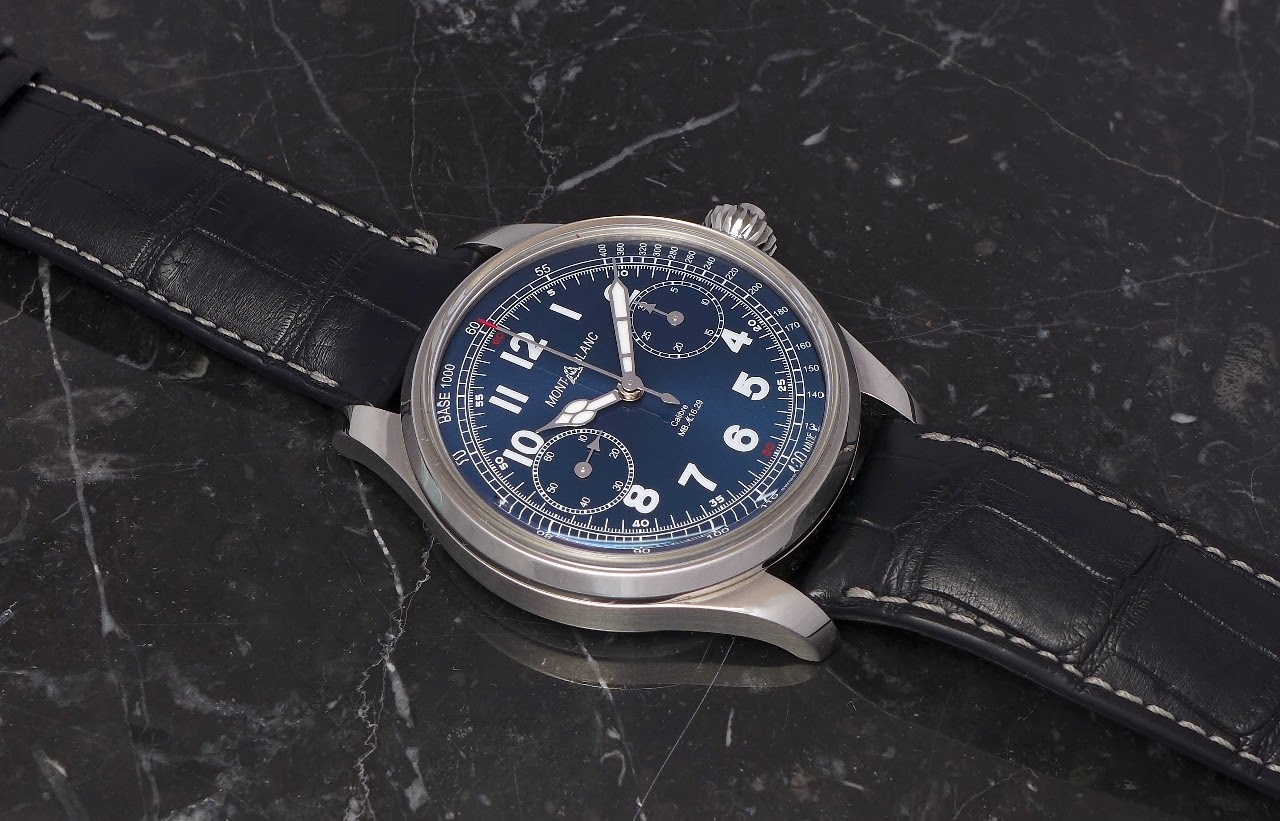 Another thing I like a lot is that you can wear it in your formal or casual moments. This polyvalence is really important to me, as I have to live both moments.
I just cannot imagine that two years have passed, yet. Time flies, with class!
With time passing, I would say that my only regret, here, is that Montblanc didn't work too much on the case, especially the bevels which I'd like to see with some nice bevels, like on the Green 1858 Mono pusher Chronograph Cal 13.21 unveiled this year, at the SIHH, and, maybe, it would be even nicer with a 42 mm case.
But this is my only regret. And it is a small reserve, compared to the pleasure this watch gives me.
I said it several times, for me, you have one of the finest Chronographs from the current production, all brands included, due to its superbly finished movement, the Cal 16.29.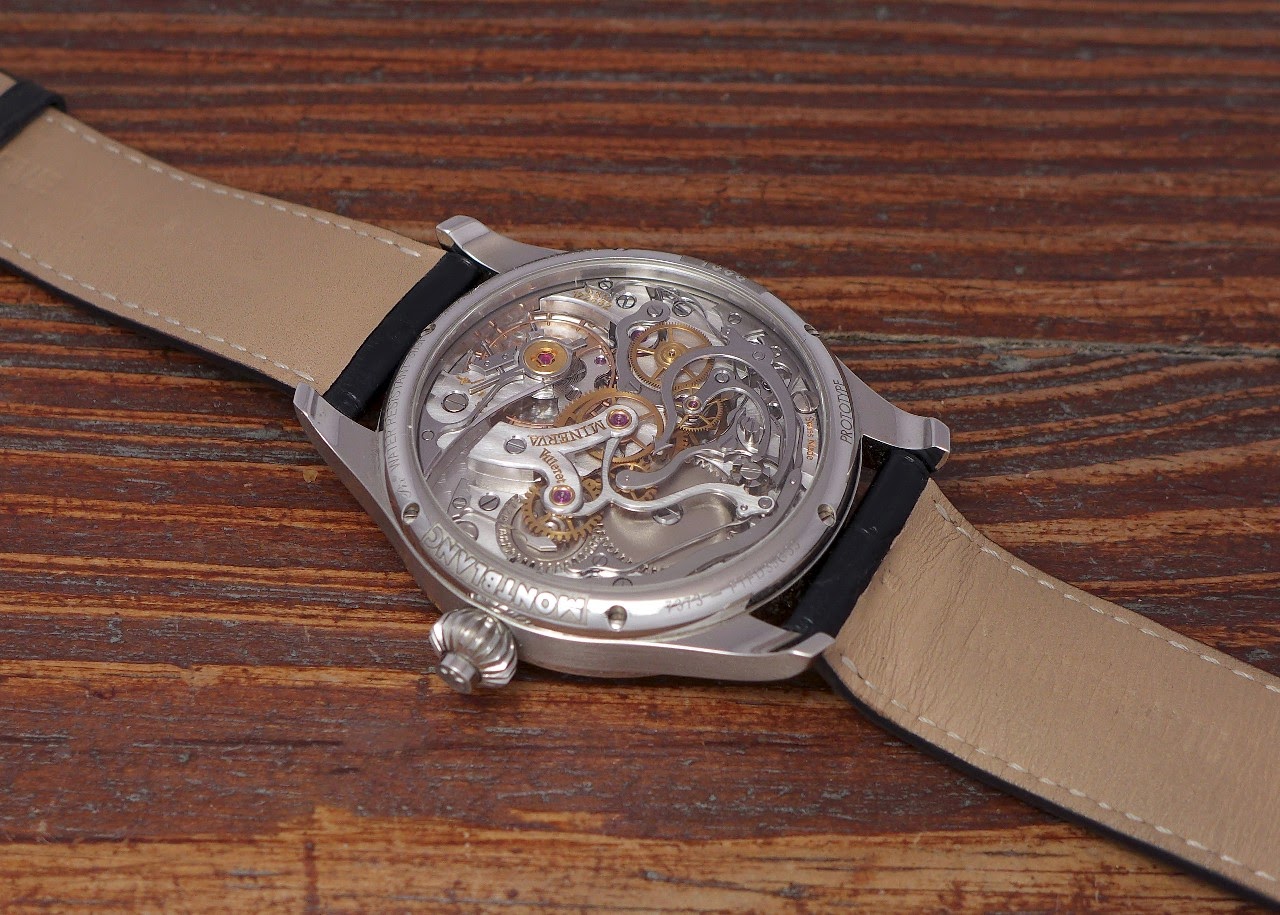 During these 2 years, I learned to discover and enjoy its coolness.
It has become a milestone in my small fine chronographs collection.
I would happily add another Montblanc Villeret, but most probably with another chronograph movement, such as the Cal 13.21.
Or even better, if Montblanc had the good taste to work on a rattrapante chronograph WITHOUT any other thing ( no tourbillon, no other complication ), THAT would be something I would seriously consider.
So yes, this second anniversary celebration is well deserved.
To many many more, with a few more fine chronographs in the collection, these are my only wishes.
Best,
Nicolas
This message has been edited by pingtsai on 2018-03-12 10:05:38
This message has been edited by pingtsai on 2018-03-12 10:08:17