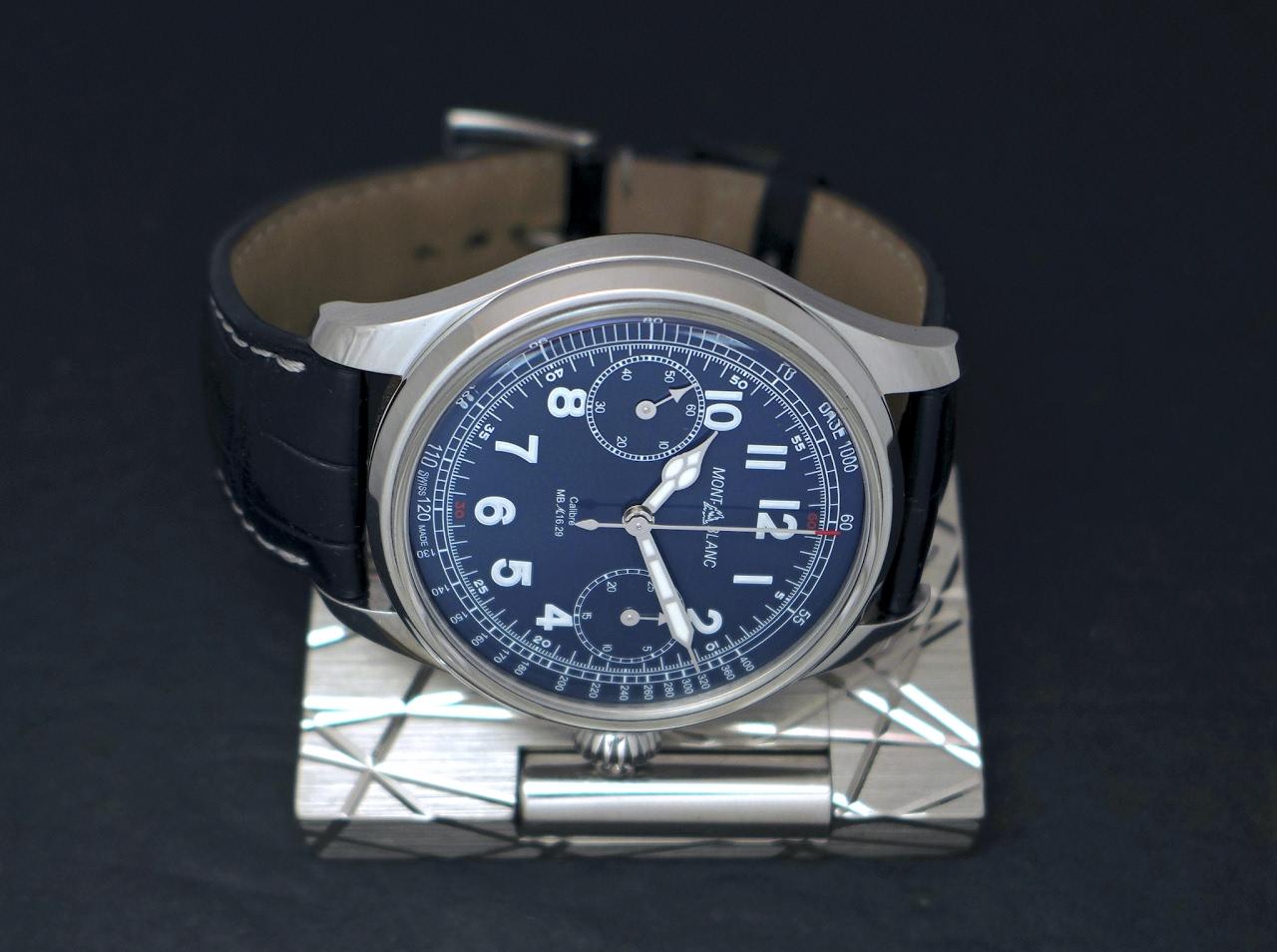 Those who know me well know can witness that the 1858 Tachymeter is an important watch for me.
Today, after 5 years of ownership, this love has even increased.
There are two reasons behind the fact it is a very interesting watch for me.
1/ It made me change my point of view on watches.
I remember some of my conversations with Jerome Lambert when he took the helm of Montblanc.
He asked me when I will get my first Montblanc. That was during the SIHH in 2014.
I answered him I highly doubted that one day, I will get a Montblanc watch.
Why? I must confess that at that time, I didn't know Montblanc watches very well. I knew that they had some great chronograph movements, but I was not ready.
That was in 2014.
Late in 2015, we had another conversation, and he asked me again, the same thing. Same question, same answer, but that time, he smiled, and showed me one prototype of the 1858 Tachymeter.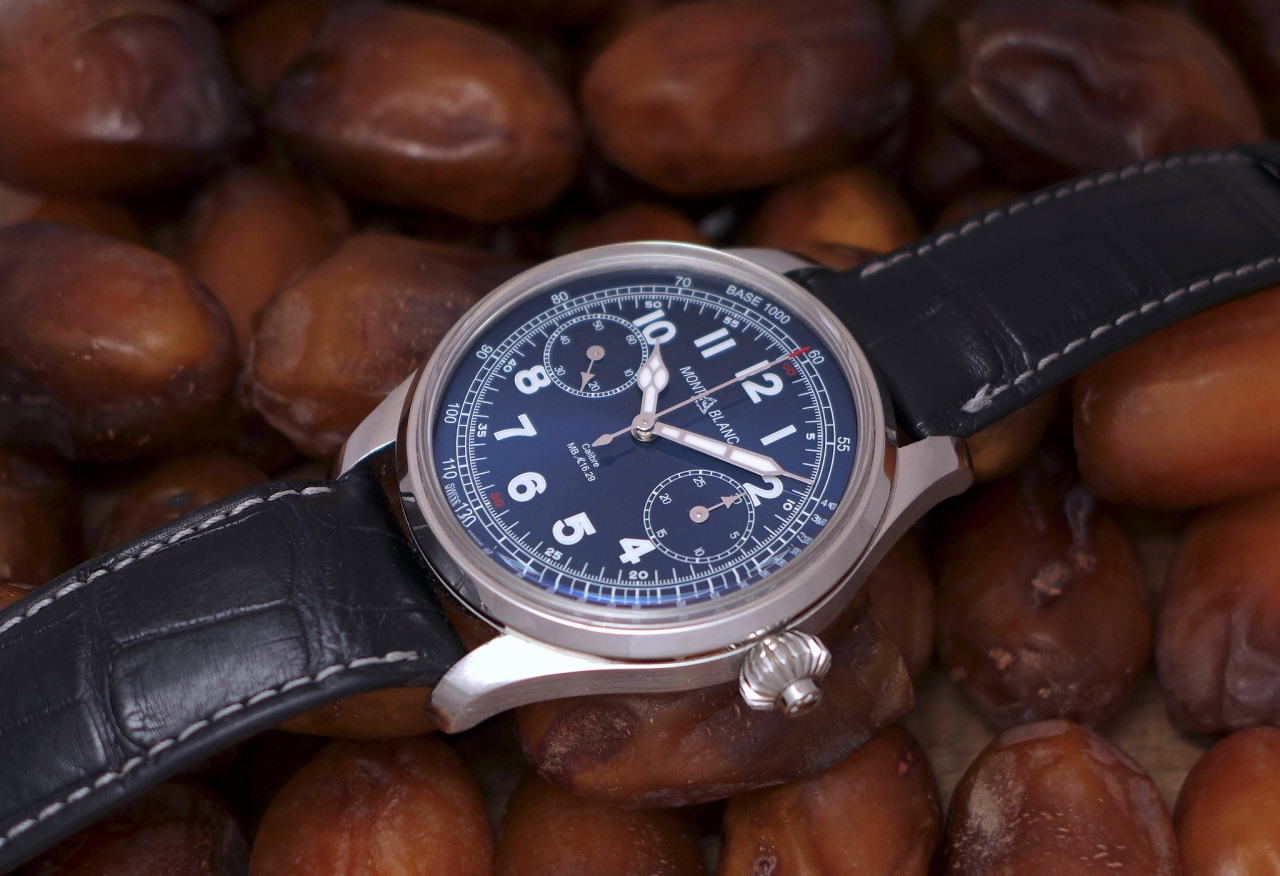 I remember my reaction very well... I remained silent for a few minutes, voiceless, trying to hide my feelings with a poor poker's face. I was totally convinced, and let him know that ok, he won, and that it would be my first Montblanc.
Why was I reluctant? Because, strangely, I always avoided to buy watches because of their names on the dial. For example, I am not a big Patek fan, I will certainly not buy a Patek just because of the name on the dial.
Think about it: If the Nautilus was signed by a brand like Baume and Mercier, ( no offence to this brand, they made some very nice watches ) do you think people will jump on it?
The watch has to please me, to convince me.
With Montblanc, I realized that I expressed the same snobbery than those who buy watches just for the name. But here, in the negative way: I wouldn't buy a Montblanc because of the name on the dial.
Till the 1858 Tachymeter came... It convinced me that much that I didn't care about the name, just- which is the most important-because of the watch.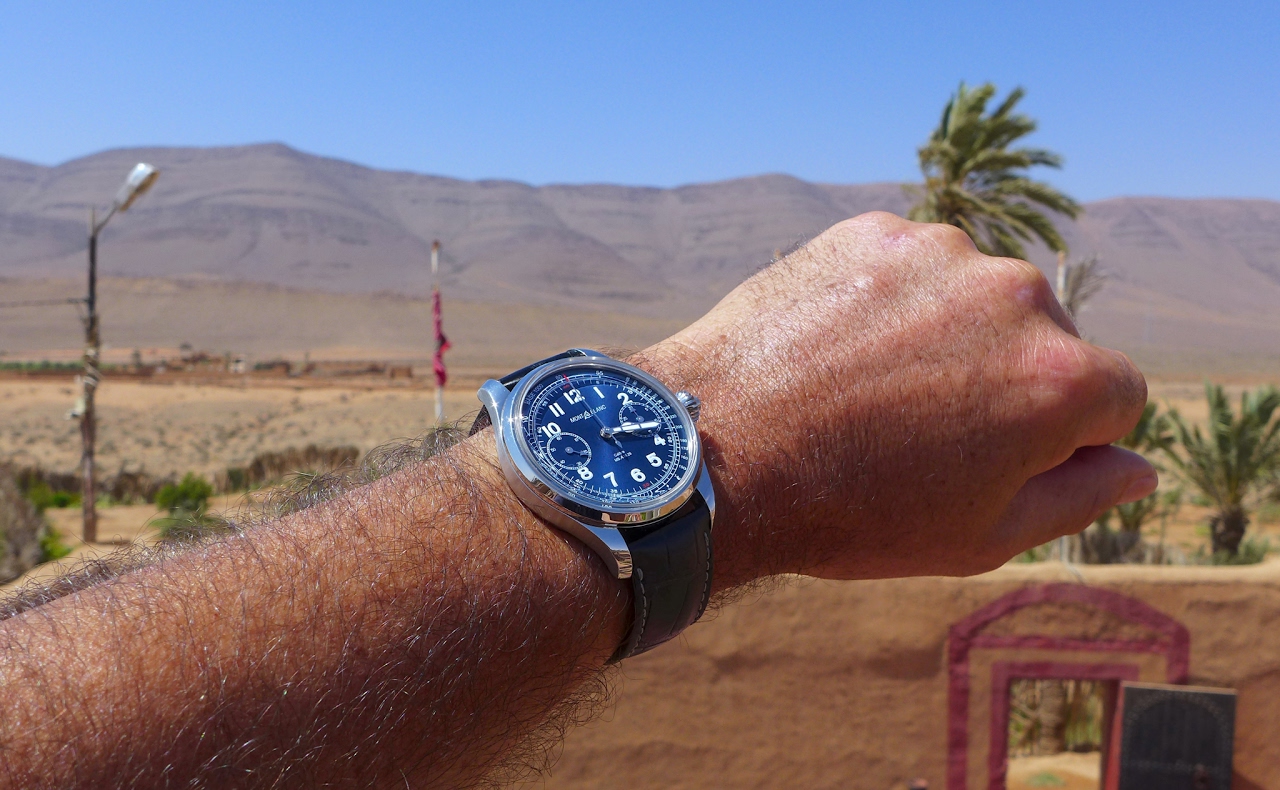 Jerome Lambert won. I won, too, because the 1858 Tachymeter is such a love at first sight, and because I changed my perception, or better, it reminded me that the watch is the most important.
2/ It certainly is one of the watches which I wear the most.
The 1858 Tachymeter is never too far from me. It is like a drug, very addictive.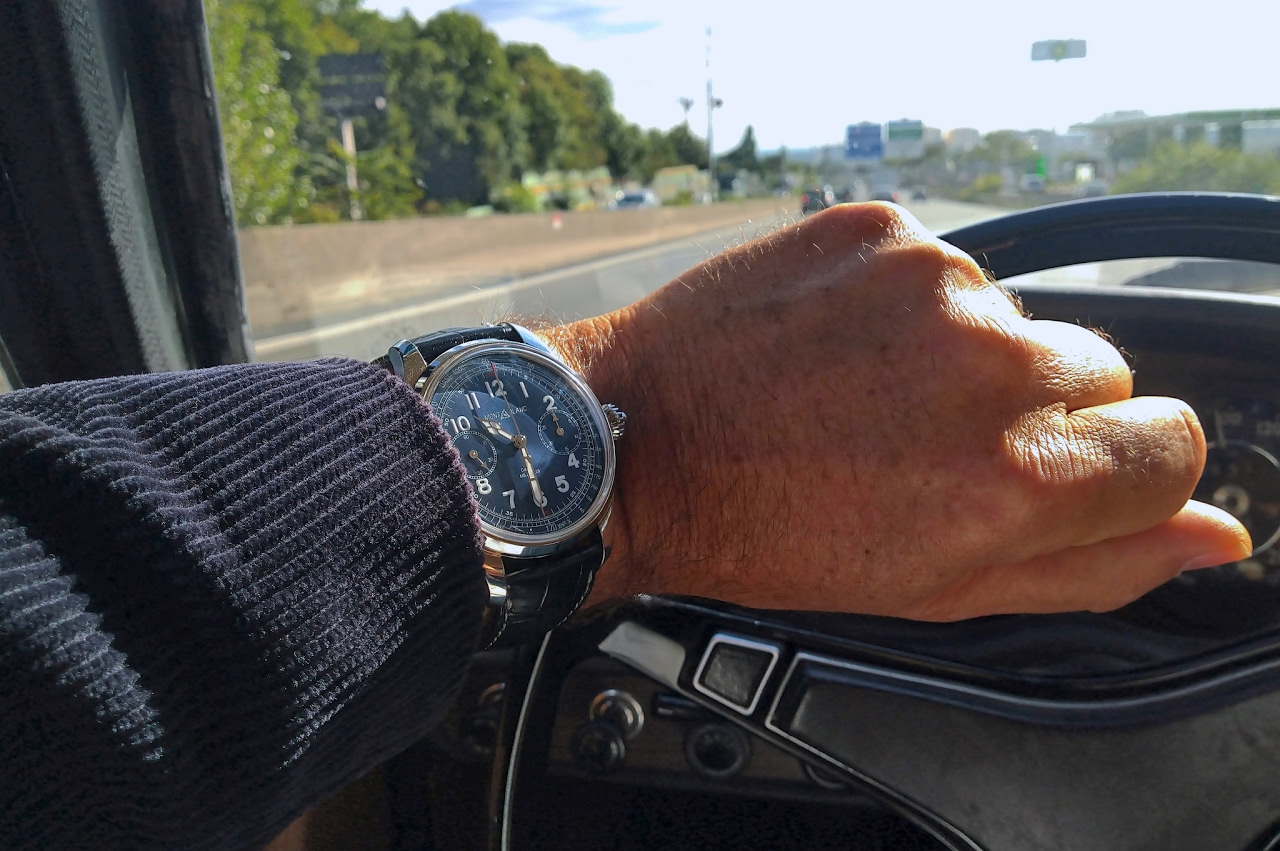 When you don't wear it for some time, you feel the miss and the need.
It is very comfortable, on the wrist, despite its generous size ( 44 mm ), because the lugs are not too long. It hugs the wrist.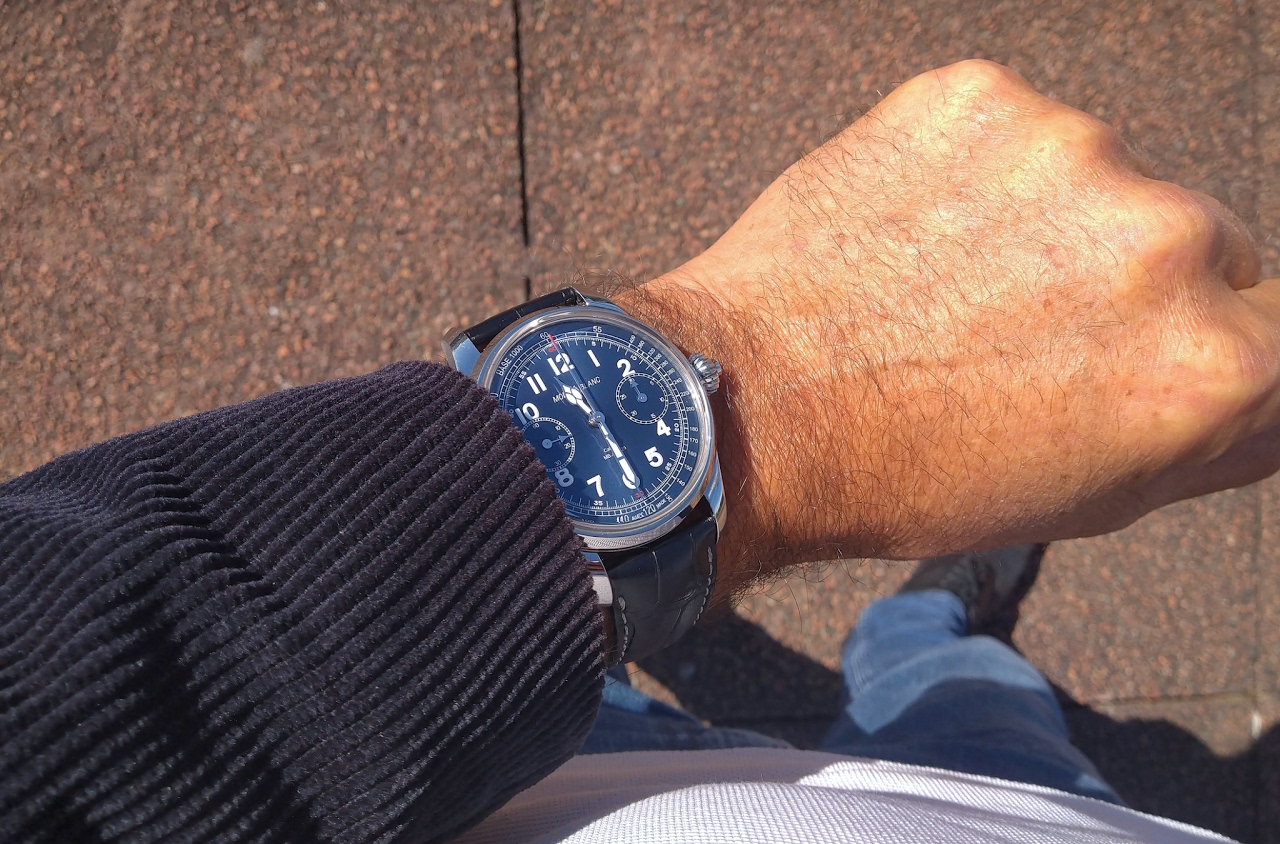 If winding it is not as silky as some other watches, the feeling of the mono pusher is as sweet as butter.
Its blue dial is bewitching and very legible, which is a good thing when your eyes are tired. Even in the night time, due to the impressive luminescence of its indices and hands.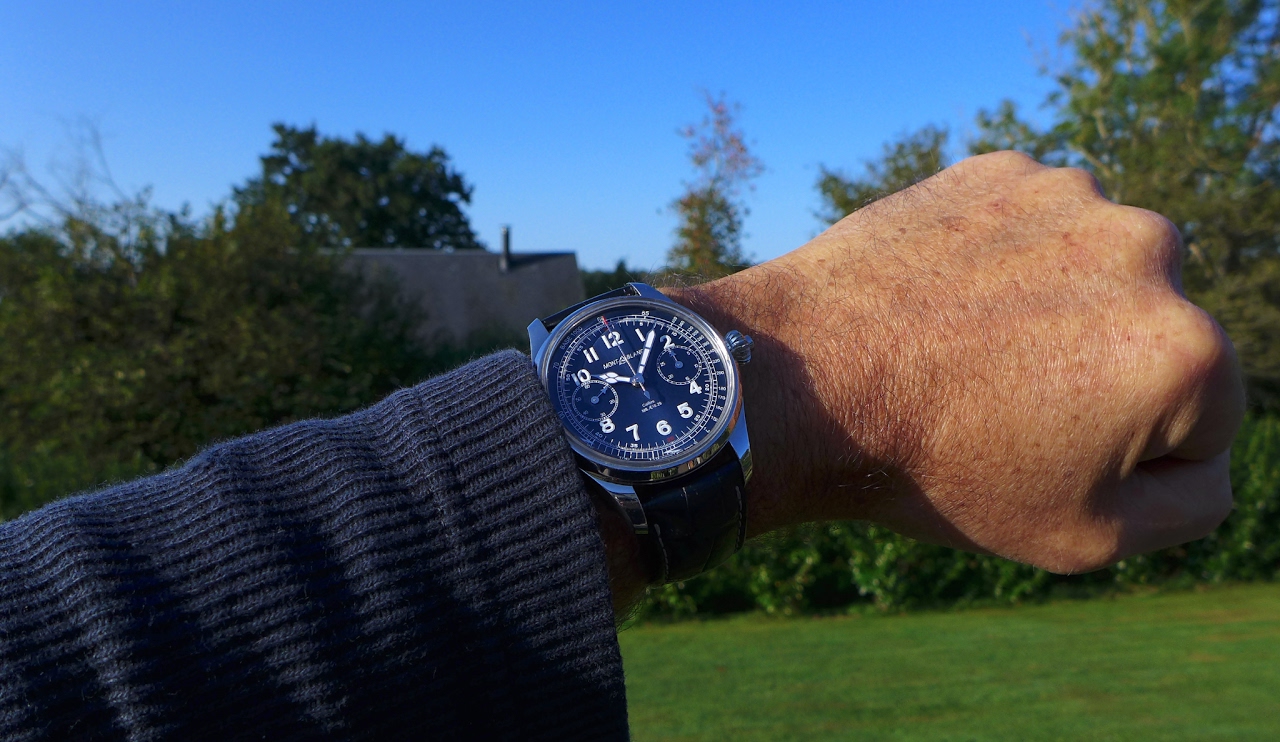 And, of course, the raison d'être of this watch is on the back side. Montblanc did the right choice to buy Minerva. They didn't just buy this superb brand, they offered it a superlative ( no, I am not abusing ) movement finishings. At the point that we can say that they belong to the category of finest chronographs ( Cal 16.29, 13.21 and the Rattrapante 16.31, among others ).
The Cal 16.29: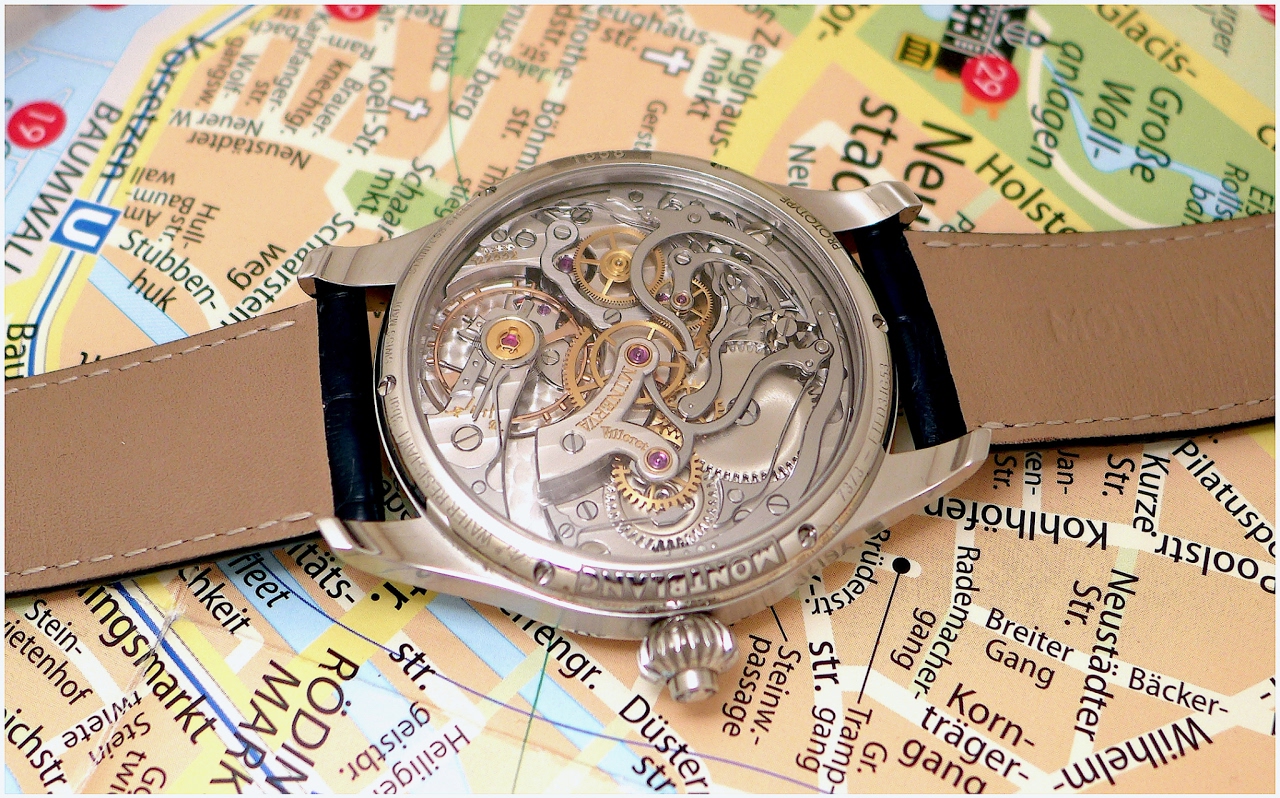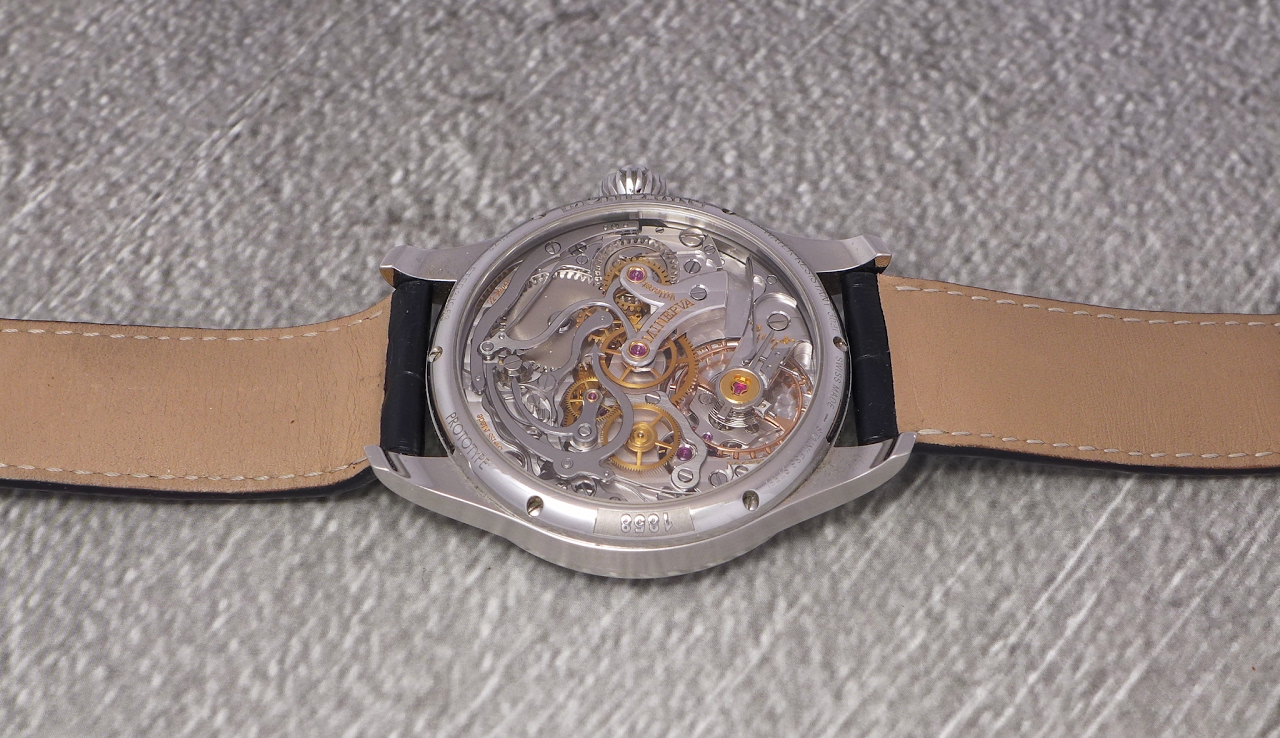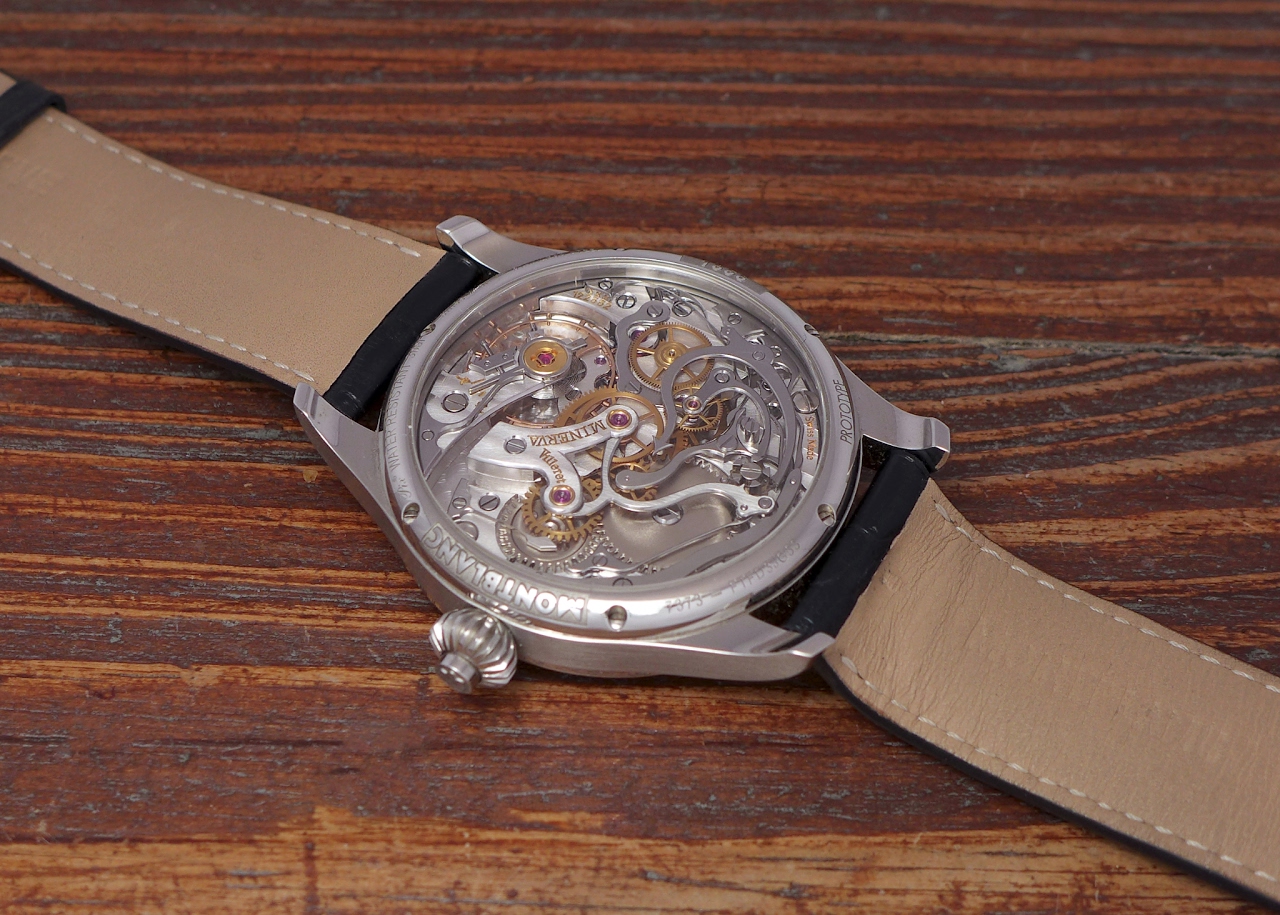 The only thing I regret is that the lugs are not beveled. A small reserve which doesn't ruin my joy to own this watch, but which I would have loved to have.
The 1858 Tachymeter convinced me so much that I would like to have a second Montblanc Chronograph, but with a different movement, to diversify the pleasure ( 13.21 or 16.31 ). I cannot say better!
Long Life to my 1858 Tachymeter, and happy 5th birthday!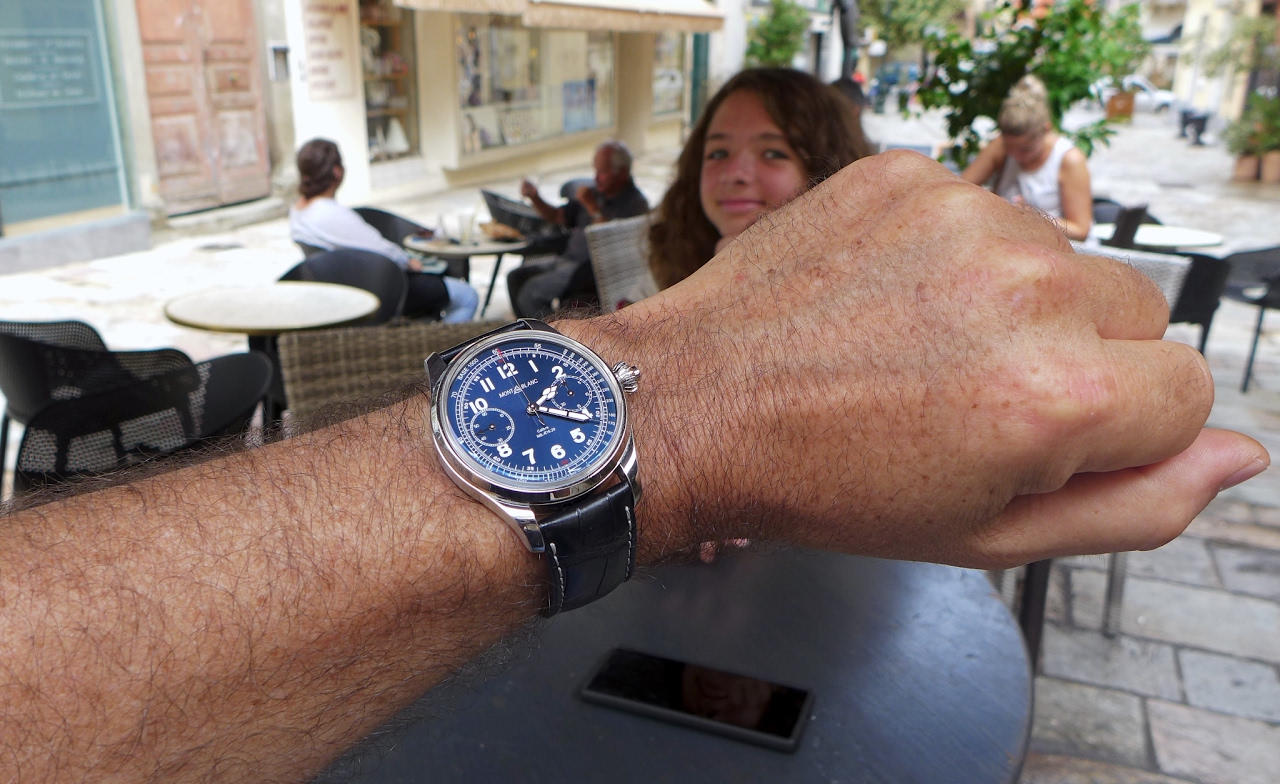 Best,
Nicolas